Find out which were the 21 most popular sweet and savoury vegan recipes of 2019 on my blog! You'll find panckes, cheesecake, tortillas, muffins, bread, cookies, falafels and many more delicious
However, before I move on to the most popular vegan recipes, let me celebrate the year of 2019! I want to thank the crowd that keeps coming back to my recipes and blog posts year after year! And course, welcome all the newcomers as well! I so appreciate each and every one of you!
2019 in Numbers
I was glad to discover that my productivity increased compared to the year before. In 2019 I published 48 blog posts and 35 videos.
In Part 1 we chat about our friendship and plant-based lifestyle.
In Part 2 listen us chatting about transitioning to whole food plant-based diet. Get 4 valuable takeaways!
In Part 3 we talk about travelling and whole food plant-based diet. Get 3 valuable takeaways!
And in Part 4, watch us chatting about dealing with families and gatherings when transitioning to whole food plant-based diet. Get 3 valuable takeaways!
9 Educational Posts
My blog is not only about recipes, but also about knowledge and research. Which is why I decided to dig deeper into some topics and bring you the results.
Probiotics: Benefits, How to Choose, When to Take | Low Glycemic Diet [Glycemic Index and Glycemic Load] | Low Glycemic Diet [Glycemic Index and Glycemic Load] | What is Whole Food Plant-Based Diet | Linen Fabric Benefits, Choosing and Care Guide | Celery Juice Benefits | How to Cook Vegetables to Retain Nutrients | Carob: Benefits, Uses, Carob vs Cocoa | Guide to Sprouted Chickpeas: How to Soak, Sprout and Cook Chickpeas
31 New Healthy Vegan Recipes
In 2019 I created and published 16 sweet and 15 savoury vegan recipes for you to enjoy and to make your life easier.
4 No Bake Sweet Treats
Gingerbread Flavoured Vegan Energy Balls | Chocolaty Vegan Truffles with Red Wine | Unsweetened Carob Chips [No Palm Oil] | Vegan Chocolate Frosting
8 Baked Sweet Treats
Vegan Lemon Cake with Poppy Seeds | Paleo Chocolate Chip Cookies without Cacao| Flourless Rhubarb Custard Cake | Vegan Gluten-Free Chocolate Chip Cookies [Oil-Free] | Cardamom Cookies with Cranberries [Vegan, Oil-Free] | Plum Pie [Vegan, Gluten-Free] | Gluten Free Pumpkin Bread | Vegan Pumpkin Blondies [Gluten-Free]
14 Wholesome Savoury Vegan Recipes
Vegan Basil Cashew Pesto [Dairy-Free, Oil-Free] | Gluten-Free Vegan Pizza Rolls [Yeast-Free] | Gluten-Free Sprouted Crackers | Baked Tempeh in Red Wine Marinade | Simple Mushroom Tomato Pasta Sauce | Hearty Vegan Curry [Oil-Free, Gluten-Free] | Vegan Omelette with Sprouted Chickpeas | Vegan Stew with Brown Lentils, Peas and Corn [Gluten-Free] | Flavoured Gluten-Free Tortillas | Lentil Stew with Tomatoes [Gluten-Free] | Vegan Egg Salad Sandwich [Gluten-Free] | Simple Vegan Lentil Loaf [Gluten-Free] | Baked Falafel Recipe with Canned Chickpeas [Vegan, Gluten-Free] | Vegan Chickpea Curry with Tomatoes [Gluten-Free]
2 Delicious Vegan Pancake Recipes
Chocolaty Vegan Sourdough Pancakes [Gluten-Free] | Vegan Oatmeal Pancakes
I also showed you how to make stuff at home that you'd normally buy:
Homemade Cashew Yogurt | Dried Lemon Peel Powder | 1-Ingredient Homemade Cashew Butter | How to Make Plum Jam: Guide to Spiced Low Sugar Jam | Raw Homemade Almond Butter
6 Yummy Vegan Recipe Round-Ups
Vegan Christmas Cookies [Gluten-Free, Oil-Free] | 15 Sweet Vegan Easter Recipes | 12 Gluten-Free Vegan Pancakes for Pancake Day | 15 Vegan Valentine's Day Chocolate Treat Recipes | 7 Healthy Vegan Breakfast Recipes | Top 35 Plant-Based Recipes in 2018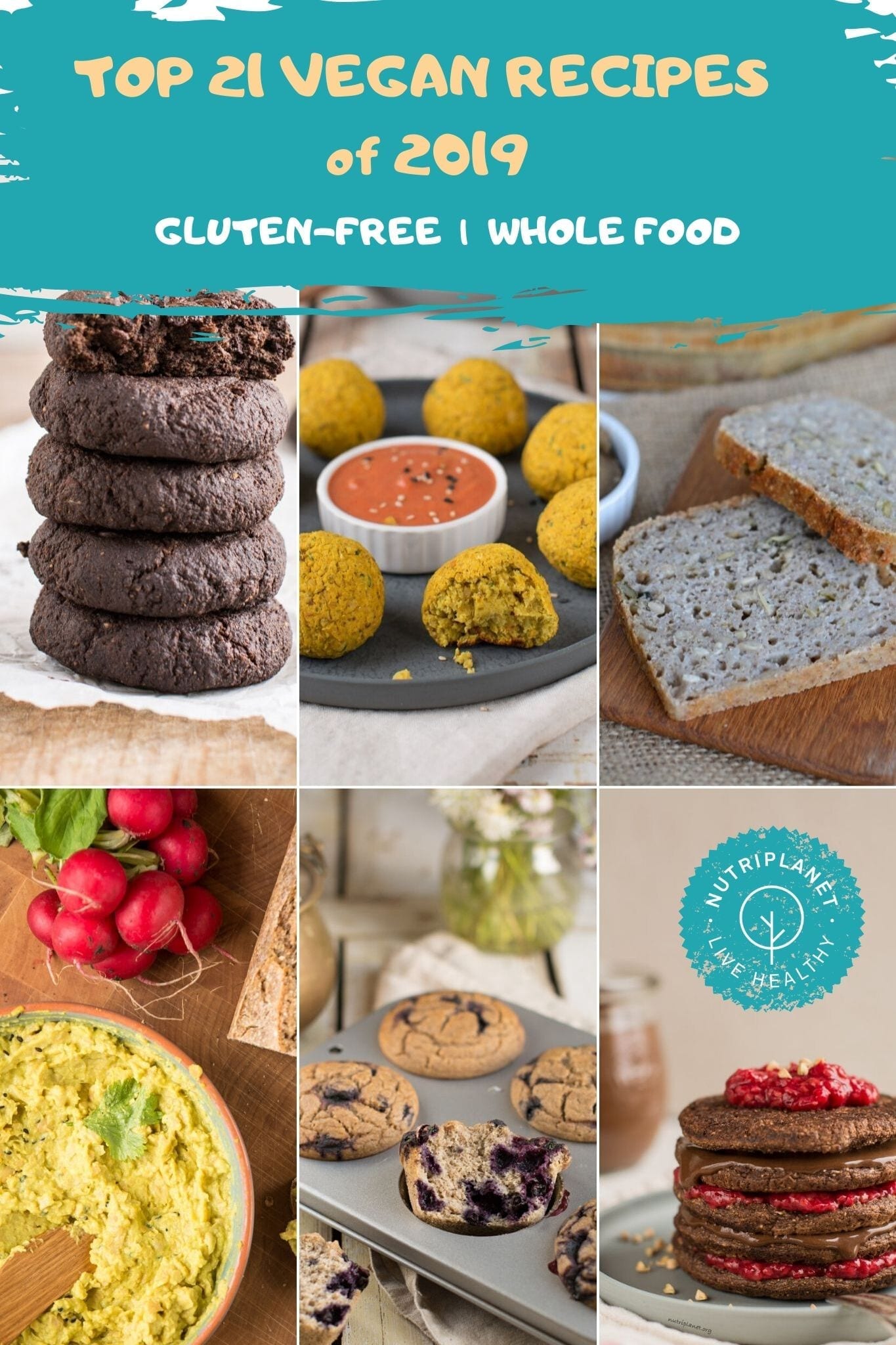 Top 21 Sweet and Savoury Vegan Recipes of 2019
Finally, let's move on to the 21 most popular vegan recipes on my blog in 2019. We'll start with the last place and move on to the most popular recipe through all my blogging years. So, keep scrolling!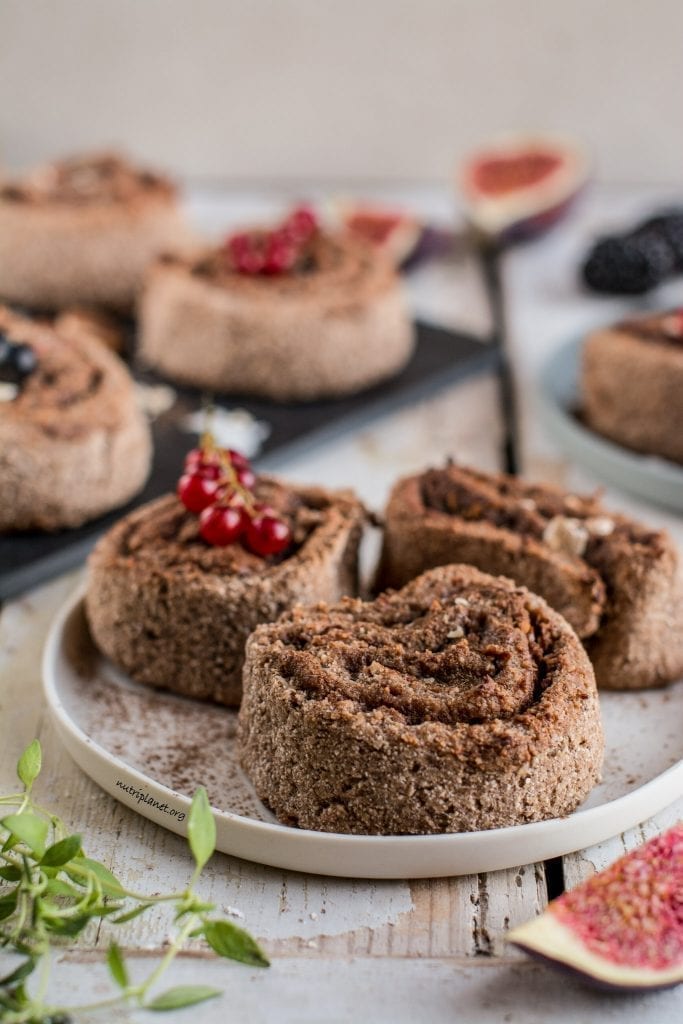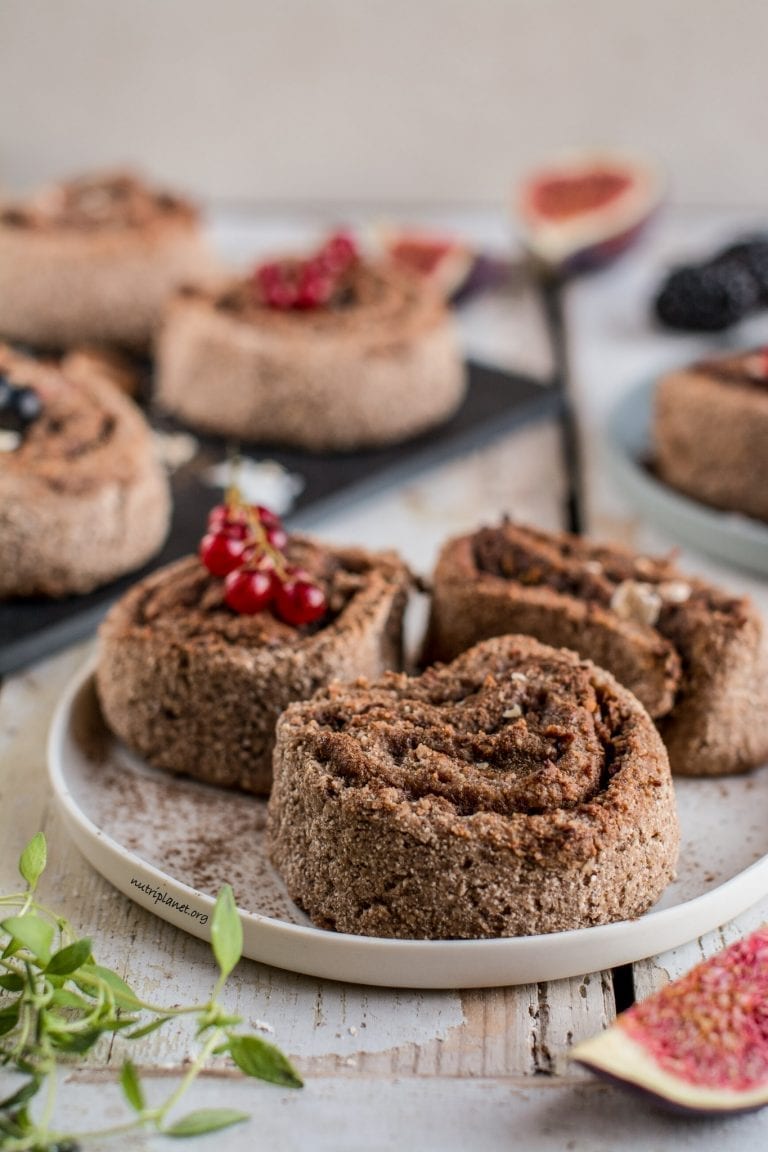 21. My husband is literally crazy about my Epic Cinnamon Rolls that really don't try to save on nut butter 🙂
20. Antifungal and Anti-Inflammatory Hot Shot keeps its place in the top recipes year after year.
19. Flourless Gluten-Free Tortillas is another vegan recipe I'm quite proud of as I managed to create really healthy tortillas that have lower glycemic load.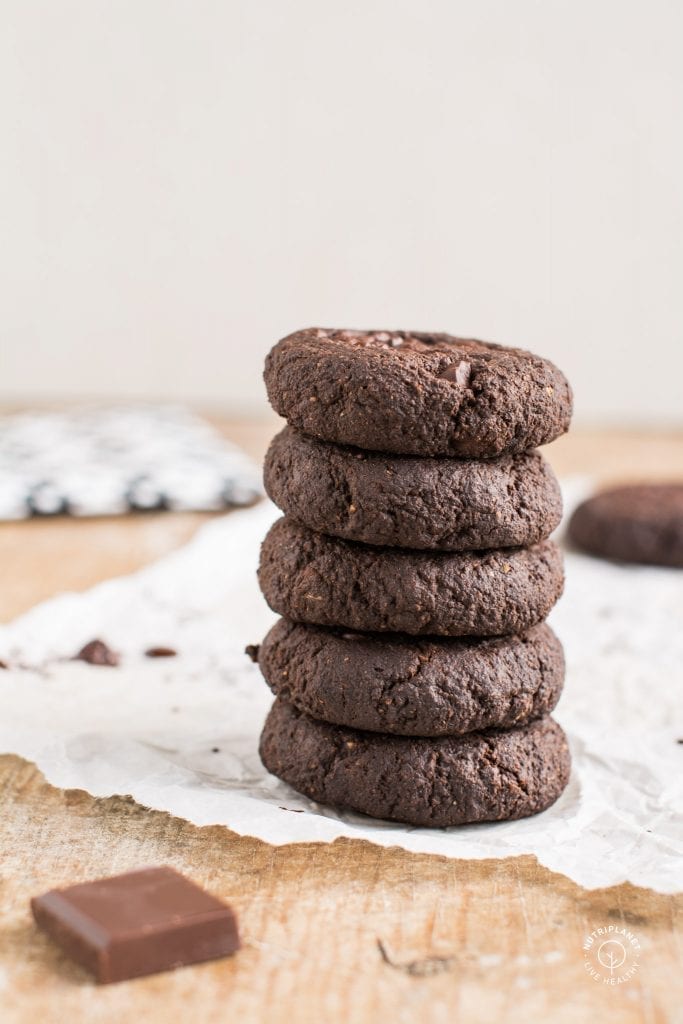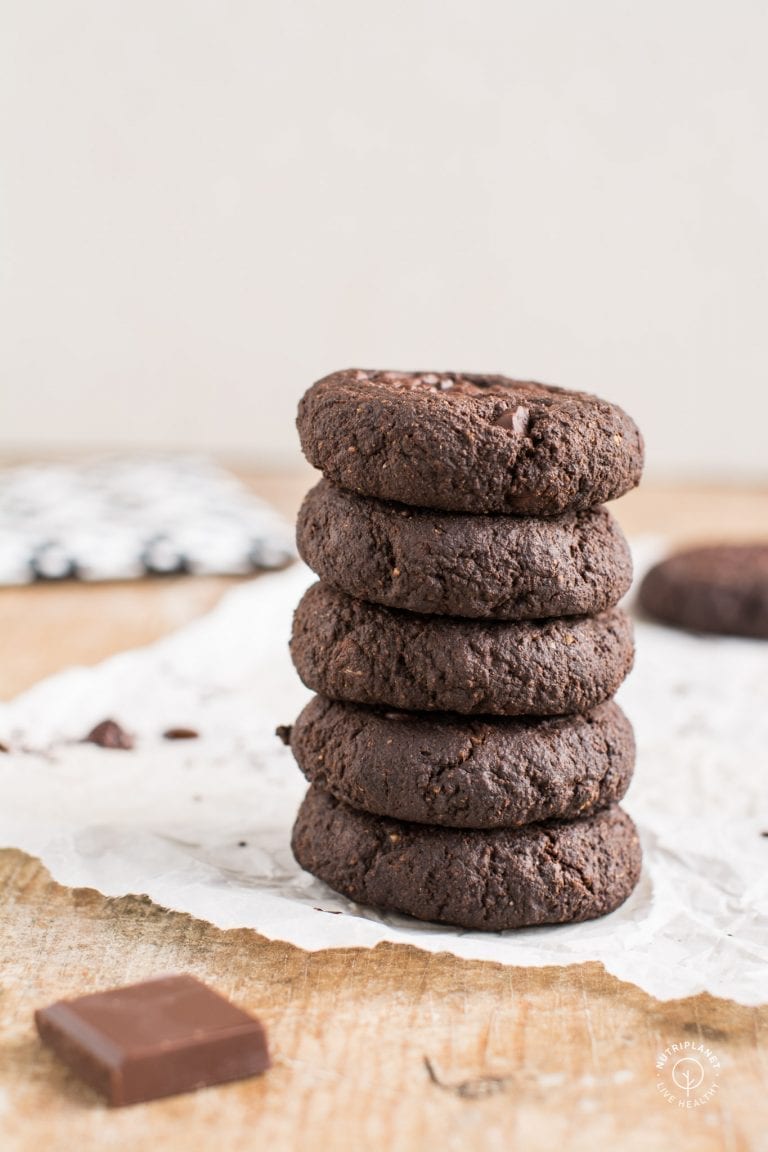 18. Gluten-Free Chocolate Chip Cookies that use my favourite Goodio chocolate.
17. Homemade Almond Butter made of activated almonds.
16. Basic Buckwheat Sourdough Recipe that you can use for so many delicious recipes or eat as is.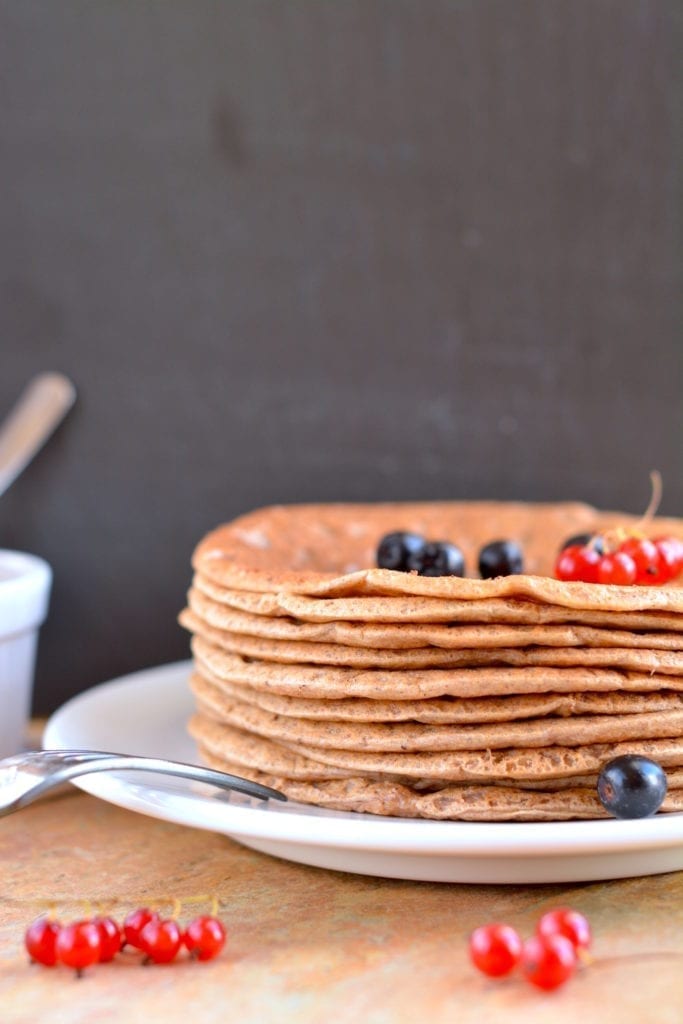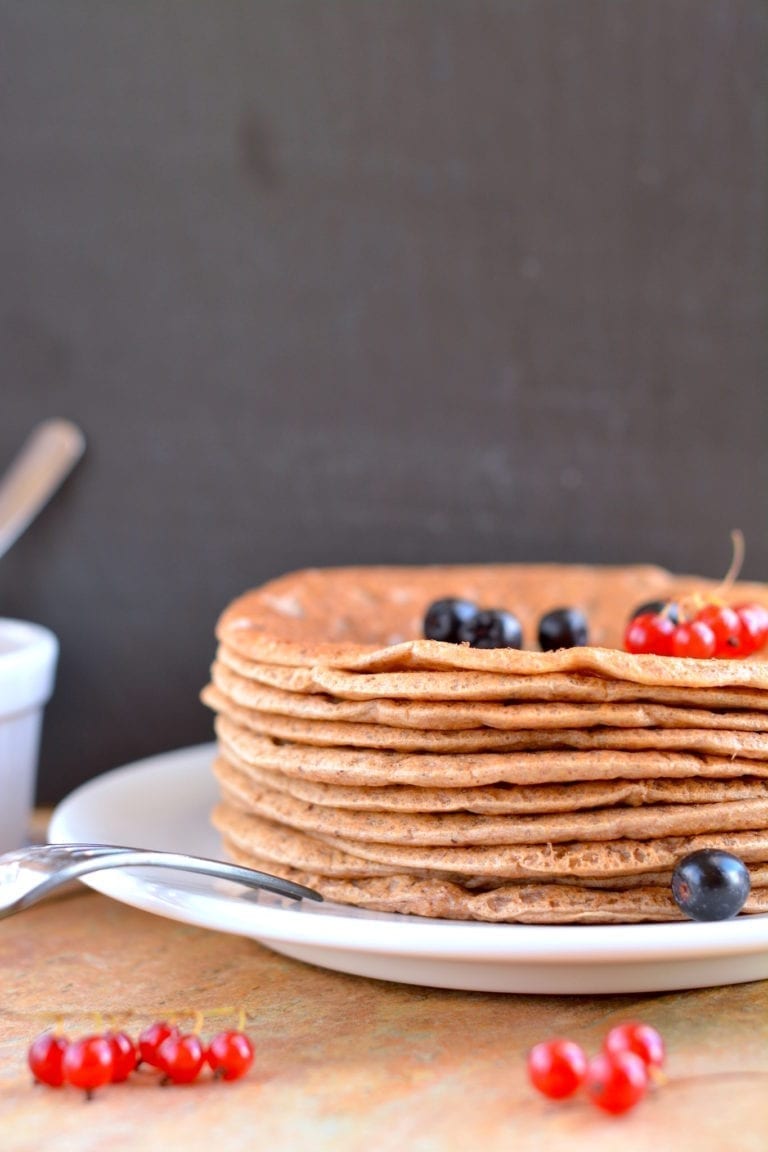 15. Oat Bran and Buckwheat Pancakes that is one of the first Candida diet friendlt pancake recipe on my blog.
14. Vegan Lemon Cake with Chocolate Frosting.
13. Light and fluffy Vegan Oatmeal Pancakes excel in simplicity as well as delightful taste. They are perfect blender pancakes for those lazy and mindful weekend/day mornings.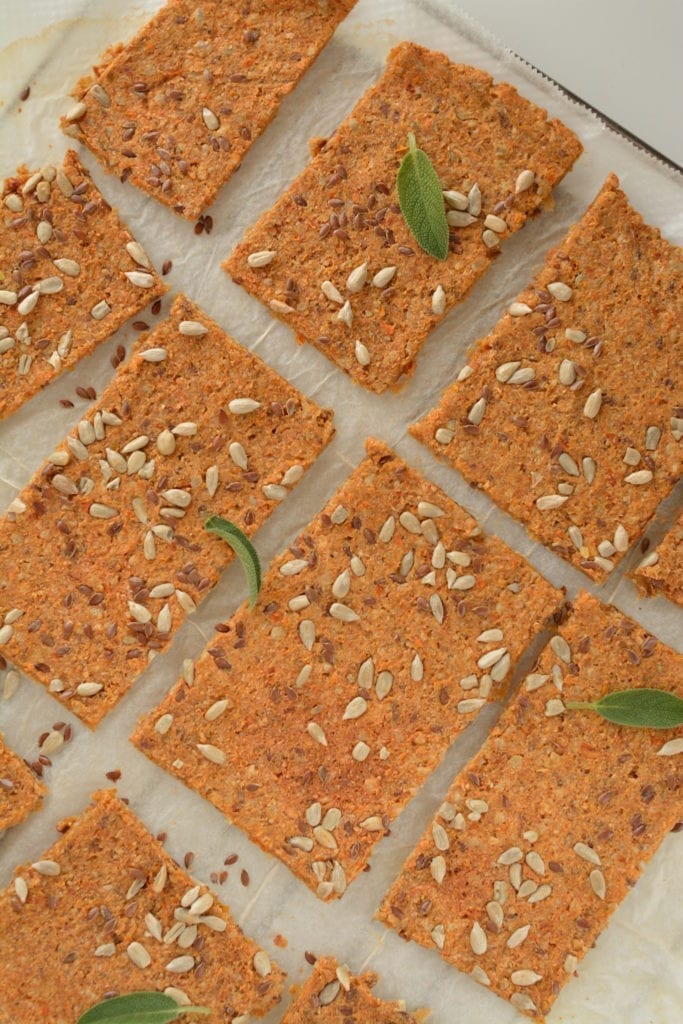 12. Oil-Free Buckwheat Crackers made of soaked raw buckwheat groats.
11. You'll love this Baked Vegan Falafel recipe with canned chickpeas, if you're into healthy oil-free plant-based treats.
10. This gluten-free Vegan Egg Salad Sandwich is super easy and quick to make as you'll only need 1 bowl, a fork and 10 minutes of your time.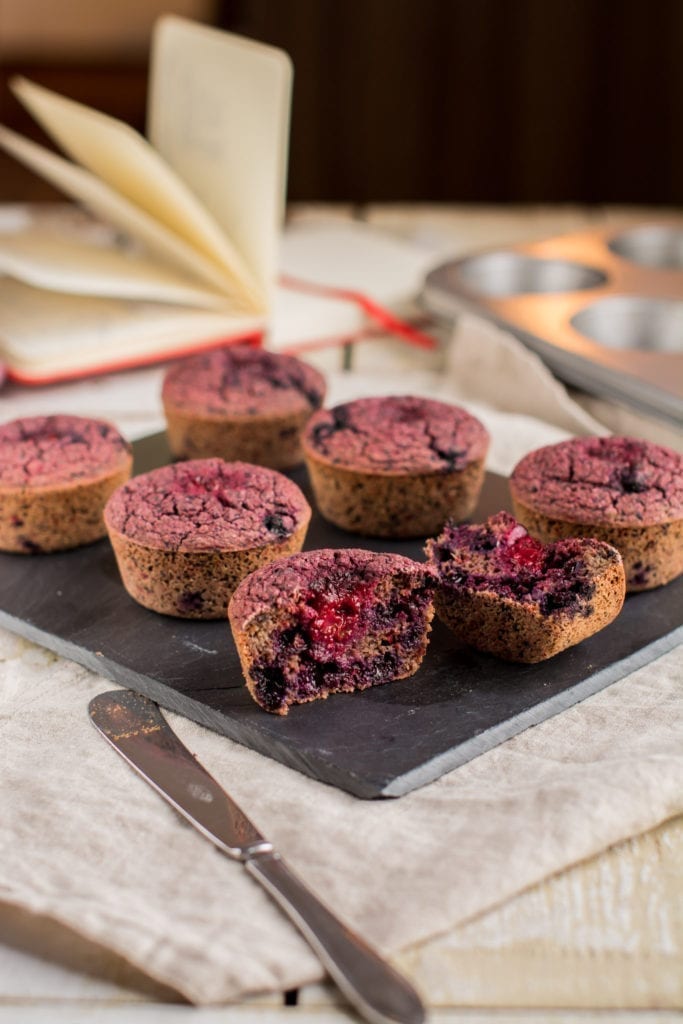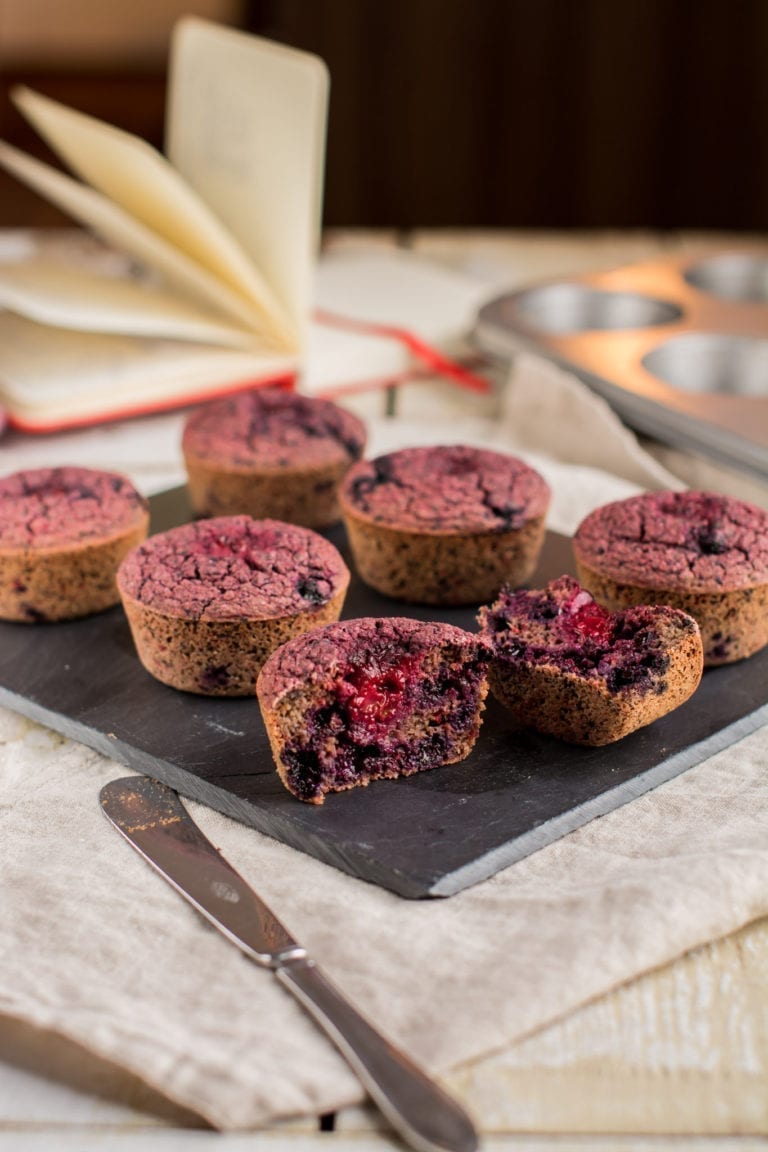 9. Blueberry and Beet Muffins have a combination of flavours that people apparently have come to appreciate.
8. Chocolate Sourdough Pancakes is one recipe that you can make with my basic sourdough recipe.
7. This Vegan Ombré Cheesecake has been featured in several vegan magazines. Obviously it has maintained its popularity also in 2019. It is delicious and has perfect texture, i.e. it doesn't fall apart when kept out of freezer for a period of time.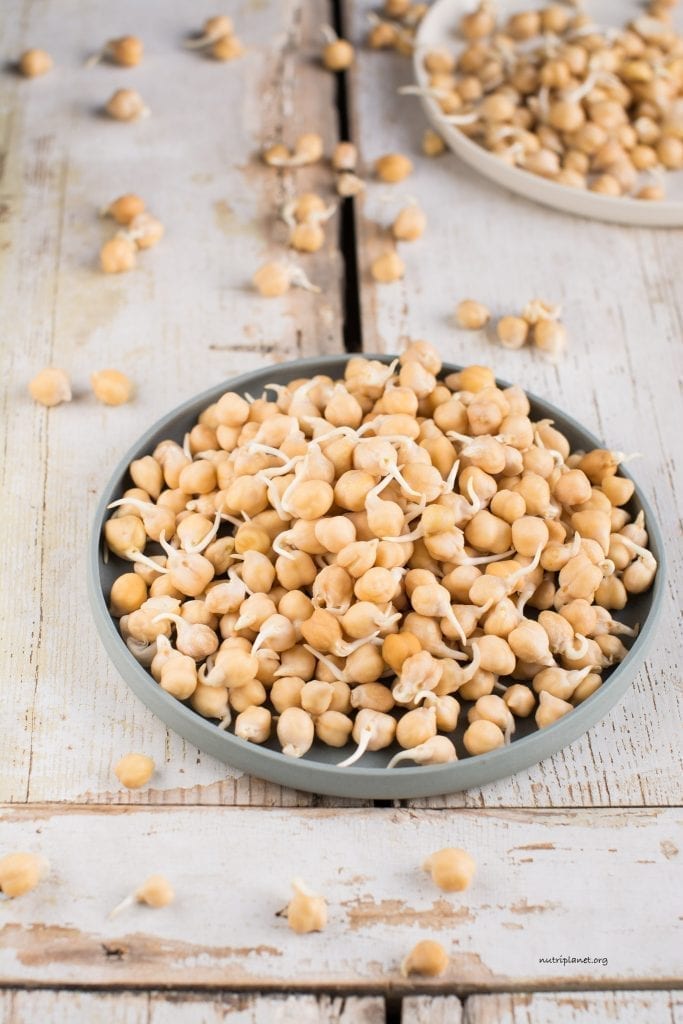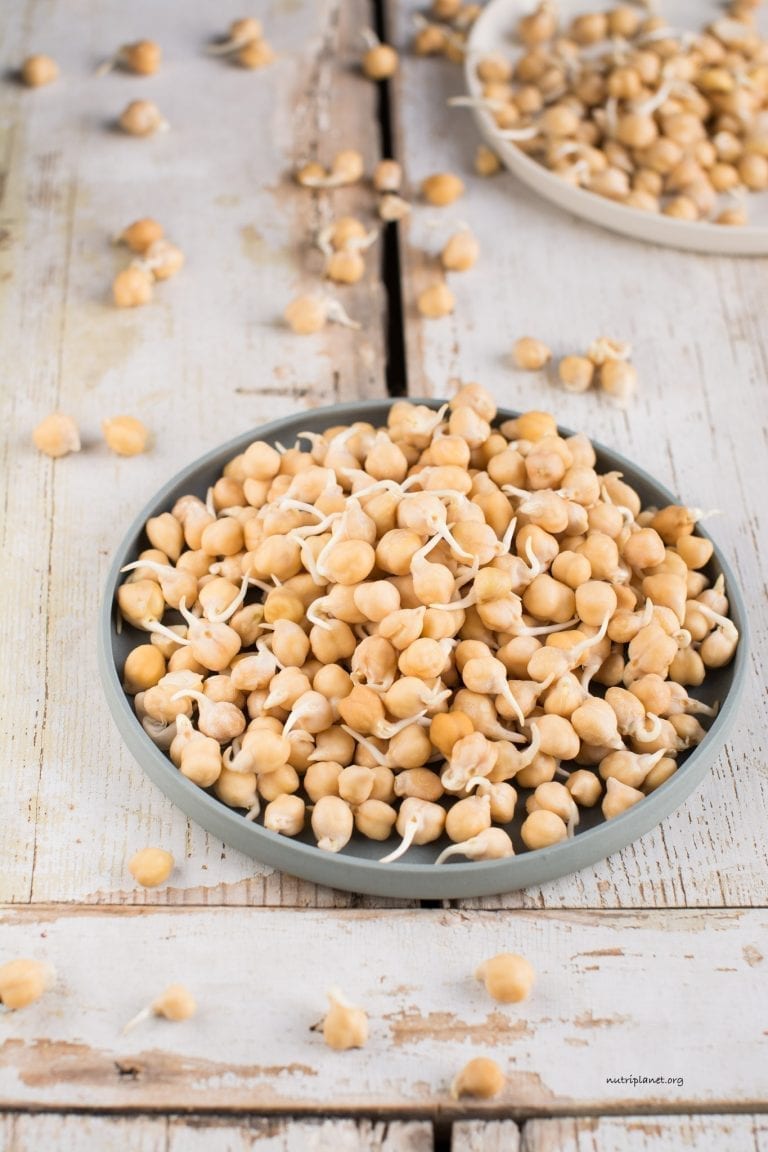 6. How to Sprout Chickpeas has proven to be a very useful blog post as so many people have found it worth reading.
5. Tha fact that my Yogurt Parfait takes the fifth place proves how much people like simple vegan recipes.
4. Vegan Gluten-Free Blueberry Muffins with Buckwheat & Millet, Oil-Free. Another yummy and wholesome muffin recipe using soak and blend method instead of flours.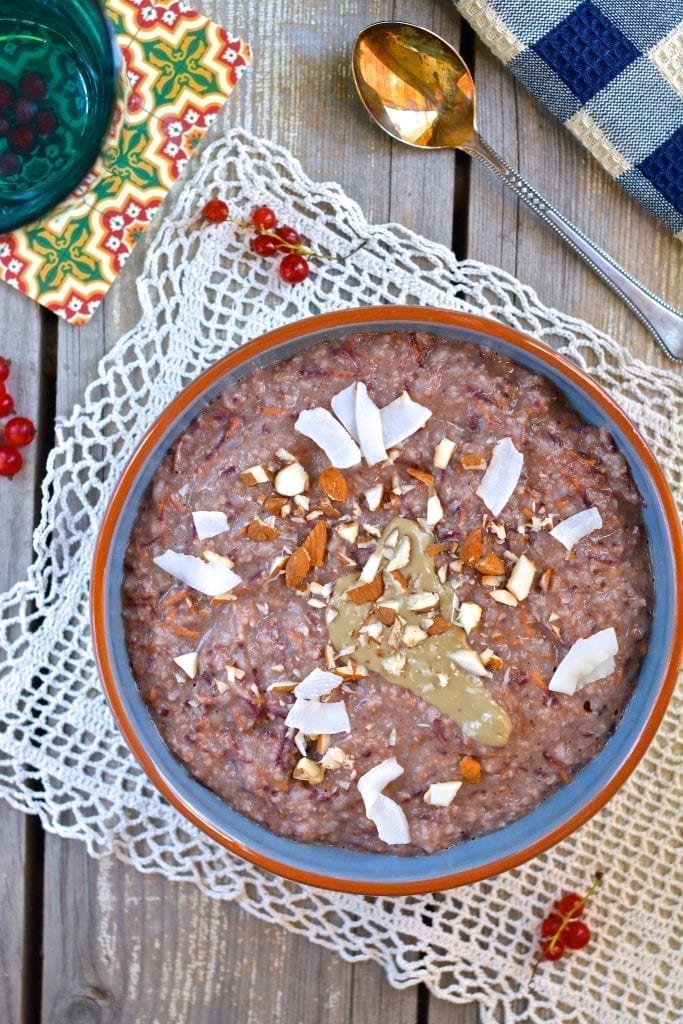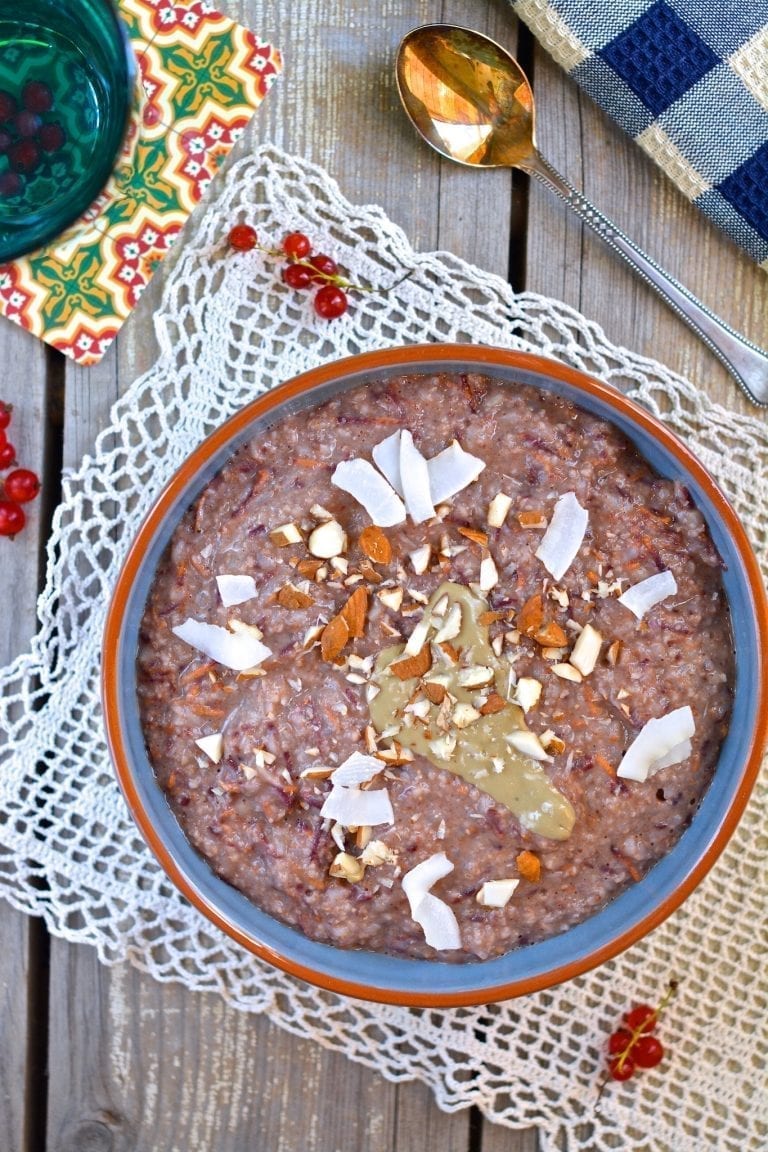 3. Delicious but simple as well as Candida fighting Carrot Cake Porridge takes the proud third place.
2. Making Dried Lemon Peel Powder at home is such an awesome way not to waste those lemon peels that are packed with vitamin C.
1. And finally, already for many years, my Fermented Buckwheat Bread cannot be beaten by any other recipe.