Since it's my mission to keep people healthy, I give you 15 vegan Valentine's chocolate treat recipes that not only taste awesome, but will also nourish your precious body.
Again, it's the cute week of the year when everyone's looking to savour sweet treats from heart-shaped boxes. You'll see that all my vegan Valentine's Day recipes are gluten-free, oil-free and refined sugar free. Be ready to indulge in some heavenly chocolate treats!
Why keep vegan Valentine's Day chocolate treats healthy? Well, how could you present someone you care about with something that would not benefit their wellbeing? I know I couldn't! Besides, it's pretty easy to prepare delicious vegan Valentine's chocolate treats that won't wreak havoc on anyone's health.
Vegan Valentine's Chocolate Treat Recipes
So, before you reach for the store-bought milk chocolate or even dark chocolate sweetened with refined sugar, give those decadent yet healthy vegan Valentine's Day recipes a chance. Should you still decide to buy vegan chocolate truffles in heart-shaped boxes opt for organic chocolate with no harmful additives, e.g. refined sugar, oils and preservatives. I'm sure you'd find vegan chocolate bars or truffle boxes with more wholesome sweeteners like coconut sugar, date sugar or stevia.
Below you'll find healthy and scrumptious vegan Valentine's chocolate treats that you can prepare as gifts or savour yourself. Choose between superfood chocolate candies, softer candies with oats, decadent peanut butter cups, oh-so-chocolaty cookies and cake, lemon cake with creamy-dreamy chocolate frosting, peanut butter protein balls, raw cheesecake, heart-shaped oat cookies, paleo brownies, or even pancakes, chocolate-cherry muffins and an unconventional chocolaty sweet potato cream.
Easy and delicious raw chocolate recipe with the boost of superfoods – simply to die for! Gluten-free, refined sugar free and Candida diet friendly. I think you can't go more Valentine's Day than those chocolate hearts!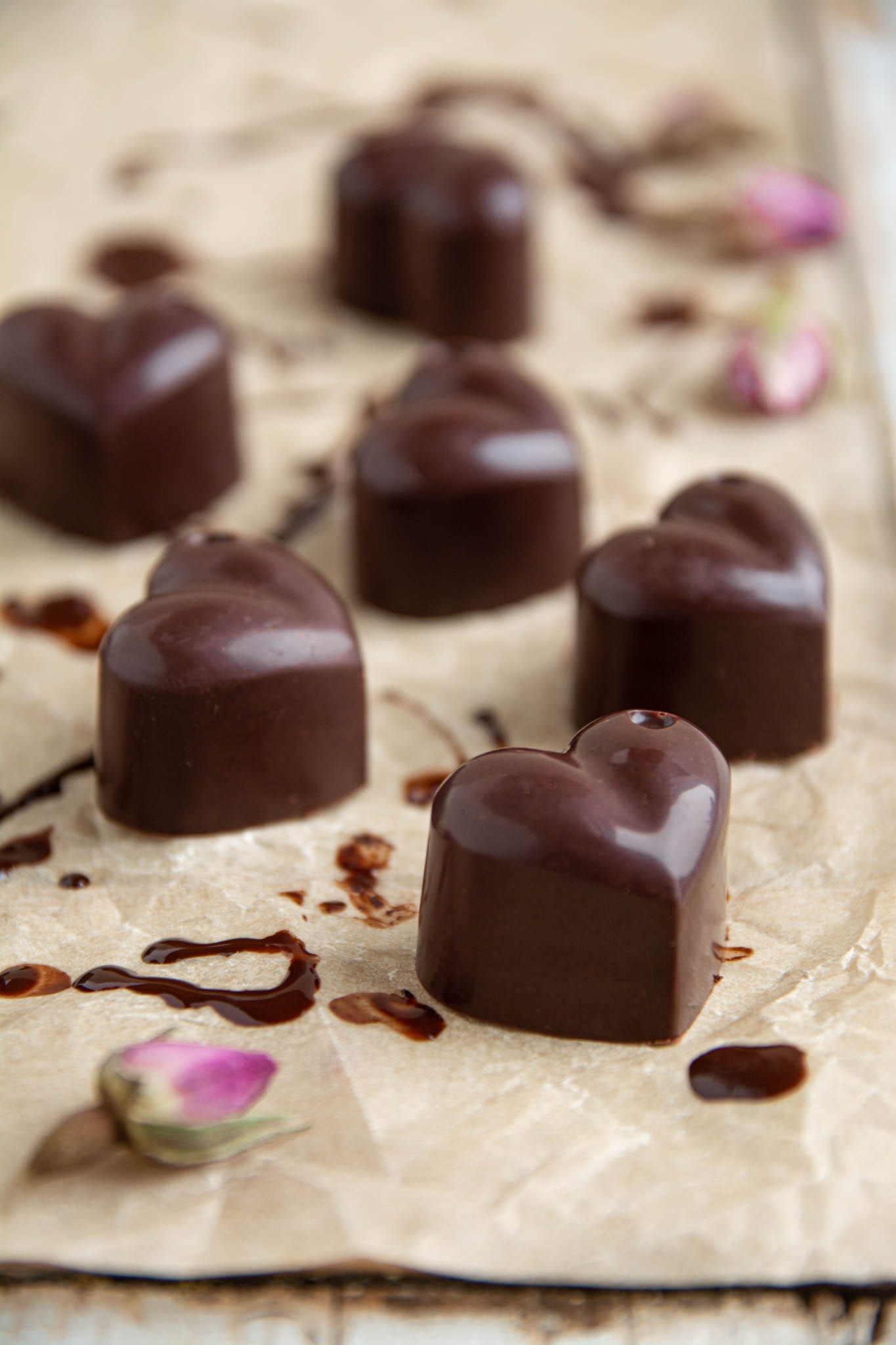 Let me show you how to make peanut butter cups with dark chocolate using wholesome ingredients. You'll find them irresistible as the peanut butter filling is perfectly sweet, salted and caramelly at the same time. Take out the 9 ingredients (+ salt and sweetener), a few bowls and spoons and make your Valentine something special.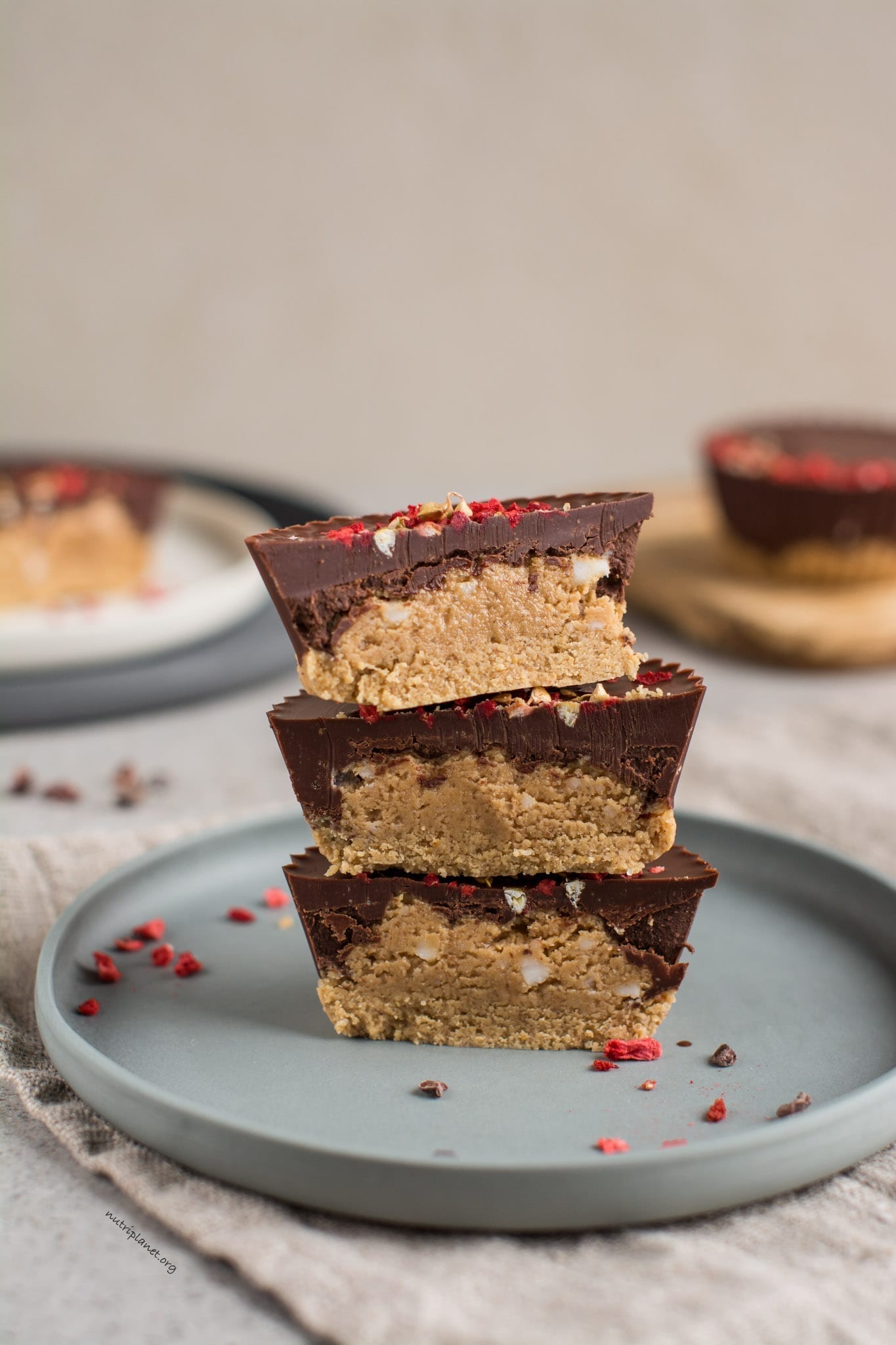 Fancying dark vegan chocolate (especially around Valentine's Day) is something that many of us can relate to, right? Probably it's not that evil, if we prefer homemade vegan chocolate over store-bought. Those heavenly candies are gluten-free (if you tolerate avenin in oats), refined sugar free, whole food, oil-free and Candida diet friendly.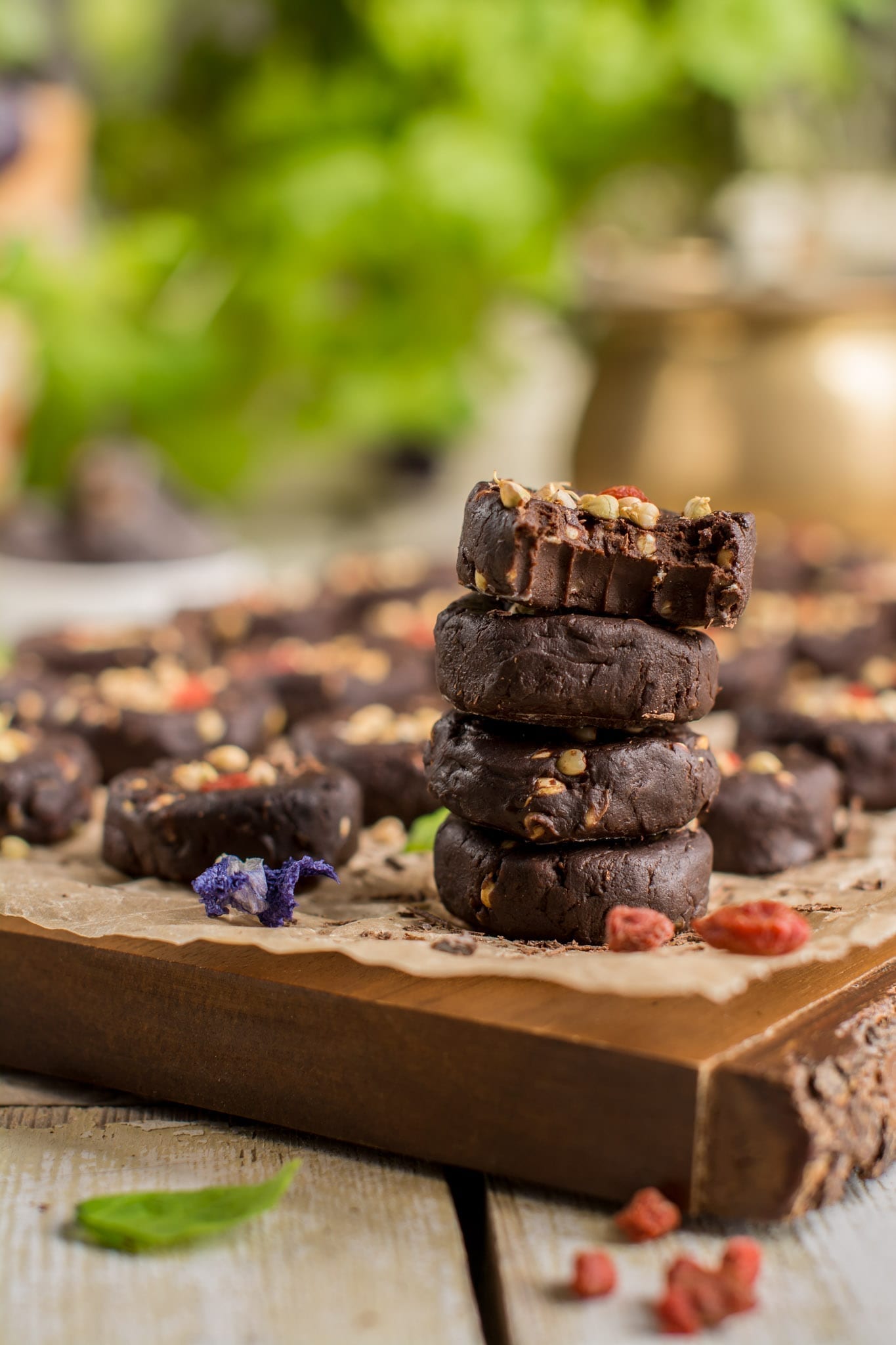 Next up is a really decadent vegan Valentine's chocolate treat! Those chocolate chip cookies were born when I was about to make another batch of my homemade chocolate candies. So, I already had made a variation of my oatmeal mix when I suddenly had a craving for vegan chocolate chip cookies instead. Thus, I played around with the ingredients as well as proportions and a new recipe was born.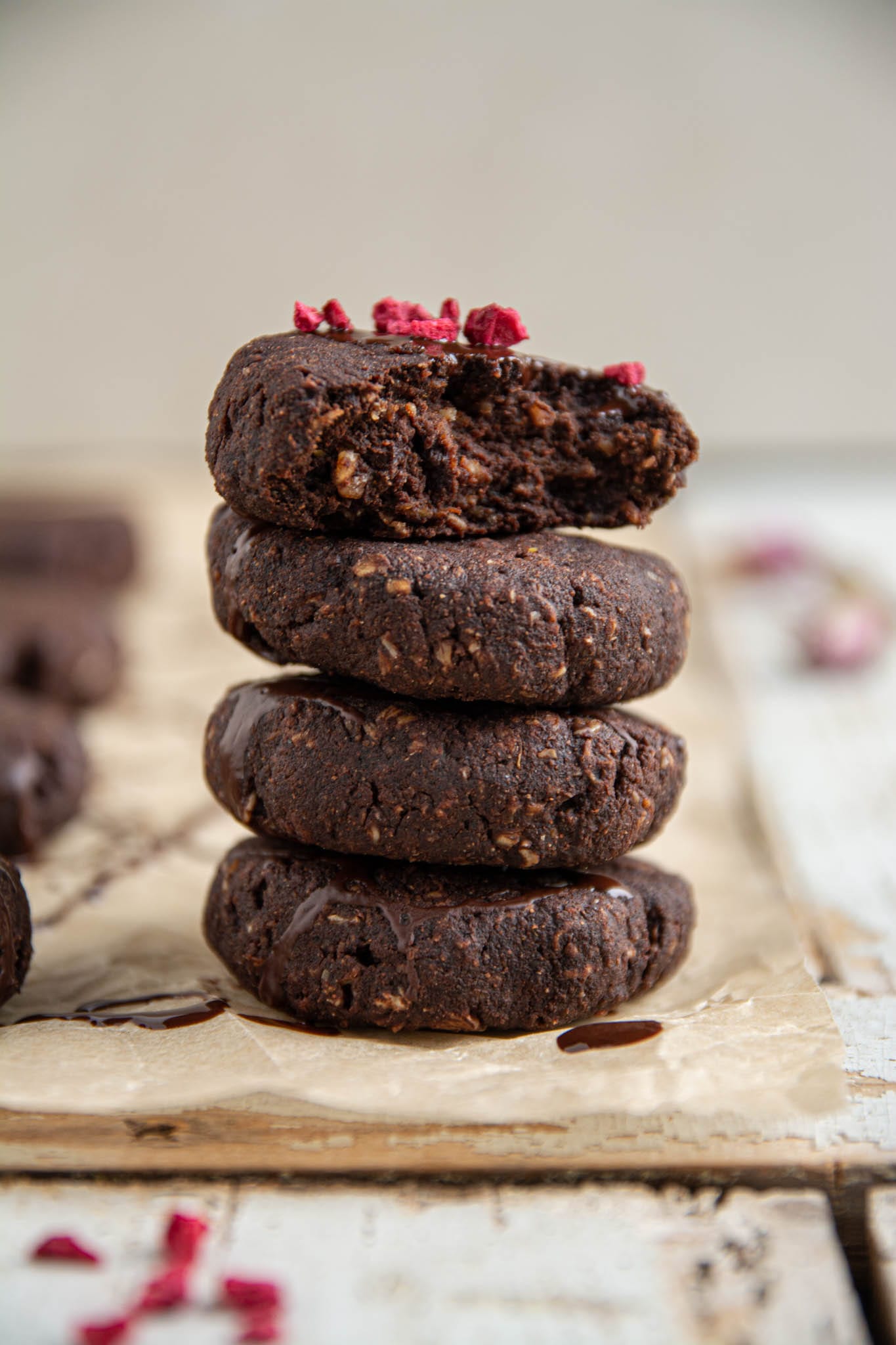 Healthy low-fat no dates chocolate bliss balls that make a great plant-based energy boosting sweet treat for work or kids' lunch boxes. It's one of those vegan bliss ball recipes that is perfect for healthy snacking, rich in minerals and vitamins, super easy to make.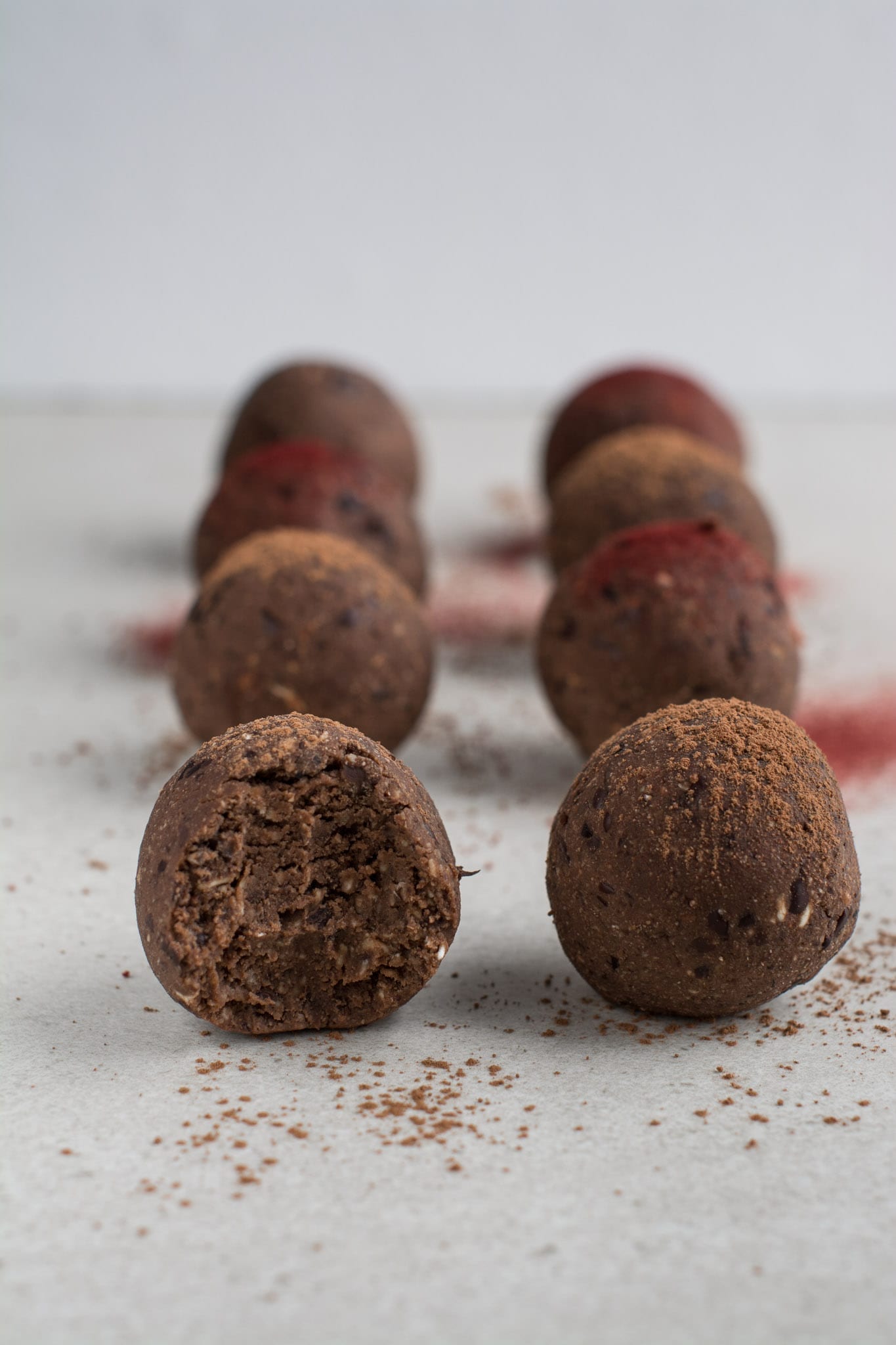 Learn how to make a healthy vegan chocolate cheesecake with chocolate chips and tofu but without crust. One serving of this cake has only 10 grams of sugar, all from whole food sources! So, it's a perfect healthy treat for all the chocolate lovers.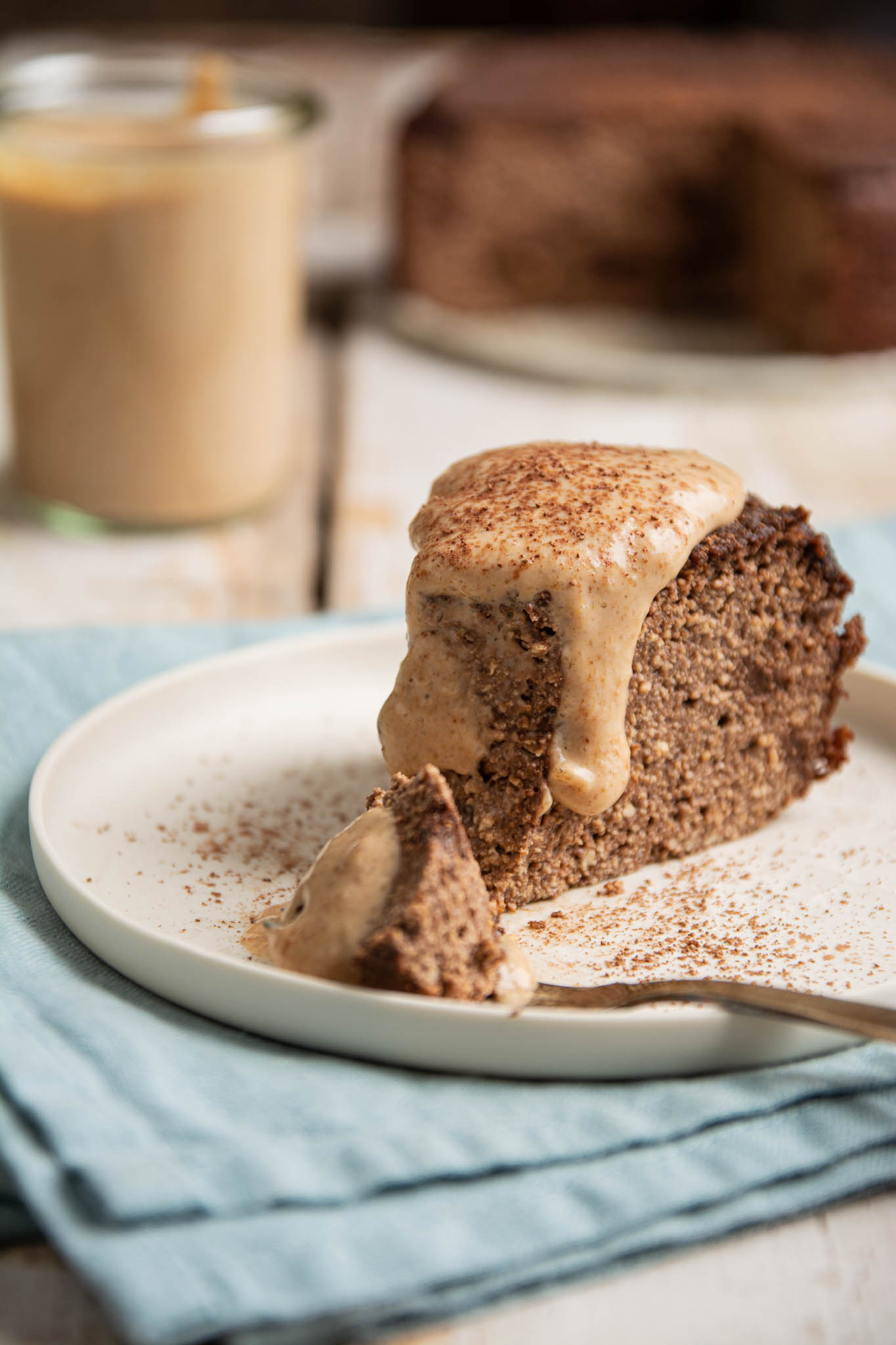 Should you be into heart-shaped food for your vegan Valentine's Day, these simple oat-banana cookies will definitely satisfy your appetite.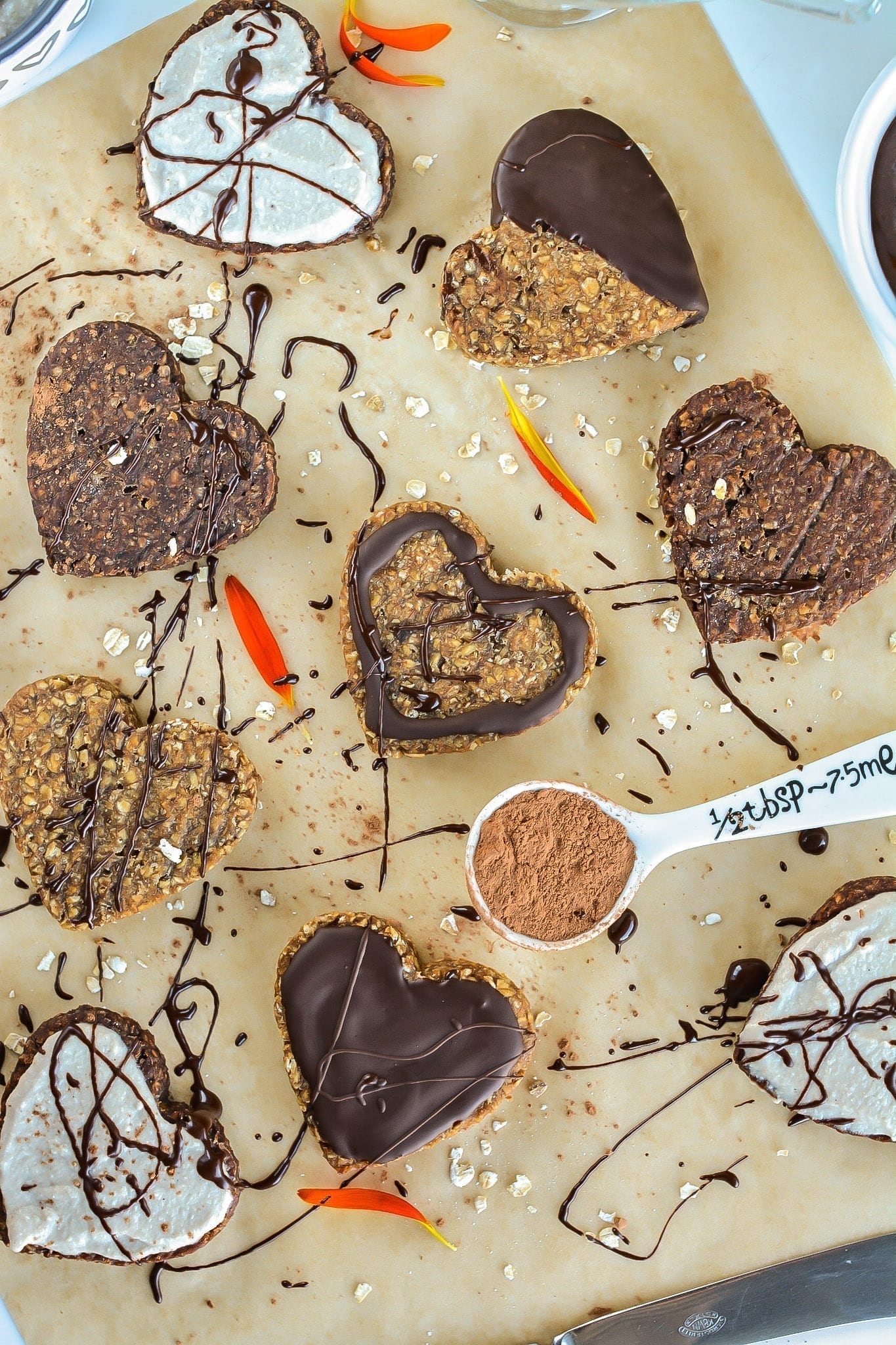 Here's a perfect vegan Valentine's chocolate treat – an easy recipe for gluten-free vegan lemon cake with poppy seeds. It comes with chocolate frosting and tons of healthy legumes and veggies hidden inside while all the oils and refined sugars are left out. You won't be able to resist the delicate lemon flavour combined with creamy-dreamy chocolate topping.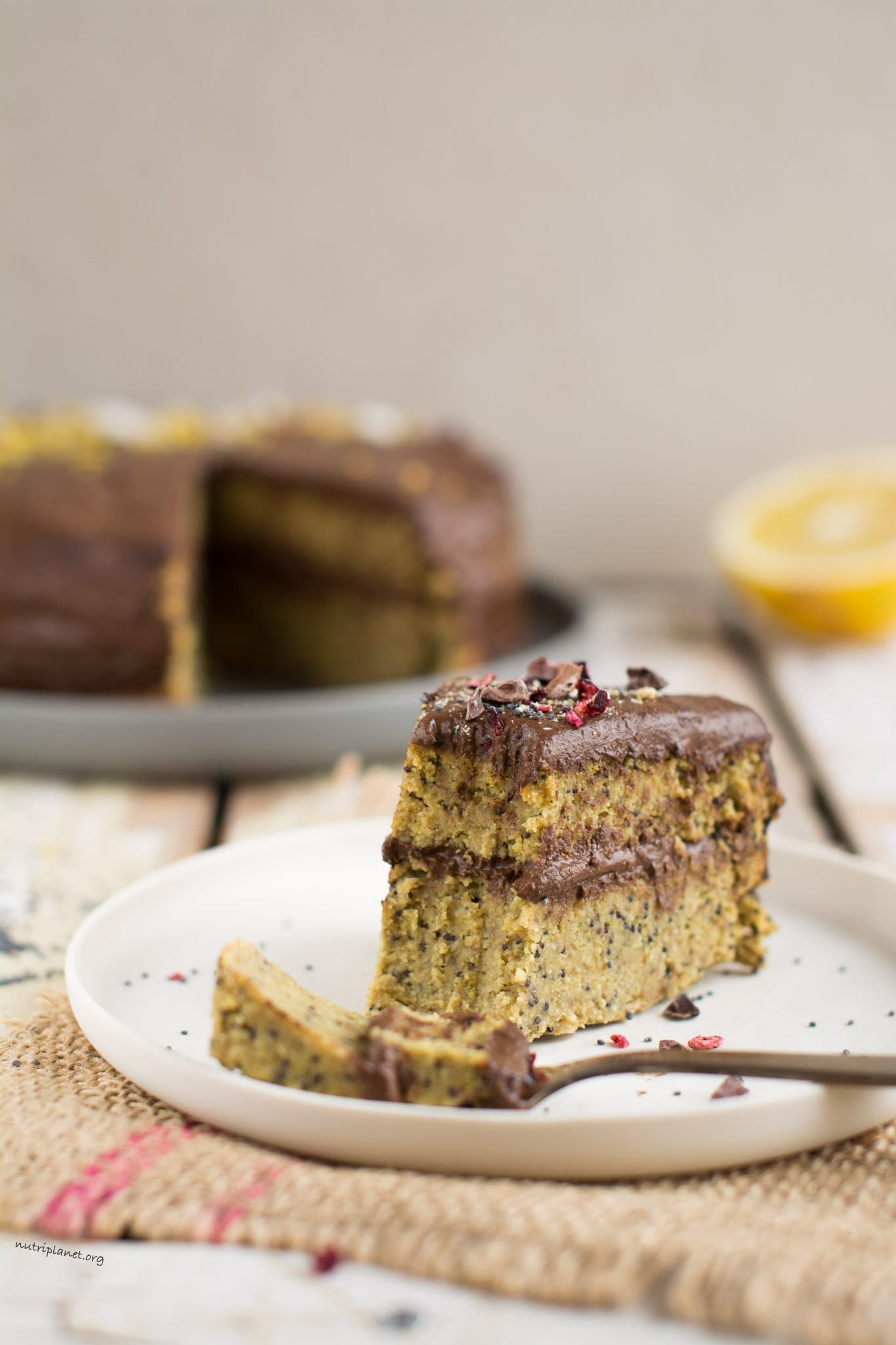 In my opinion, chocolate and cherry is one of those matches made in heaven 🙂 Try for yourself and make those gluten-free vegan chocolaty cherry muffins. It's going to be a decadent low-fat treat (or breakfast) for vegan Valentine's Day!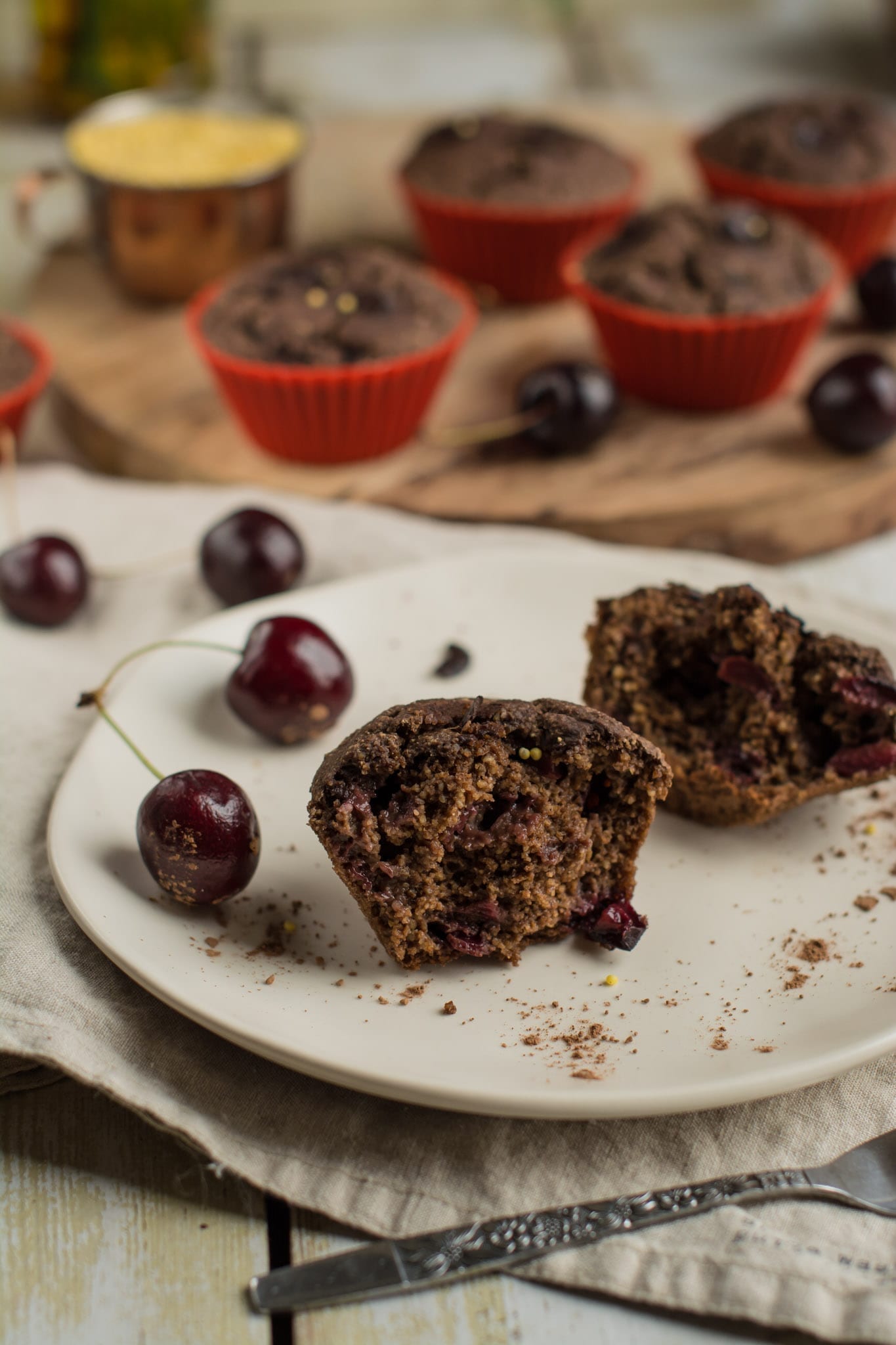 And here's a perfect vegan Valentine's Day chocolate breakfast! You'll love this chocolaty recipe if you're into vegan gluten-free pancakes made with sourdough. Besides being low-glycemic, dairy-free and egg-free, they are also light and fluffy and so easy to make. I love this recipe, because it's easy-peasy to make ahead a big batch of my basic buckwheat sourdough that requires no sourdough starter.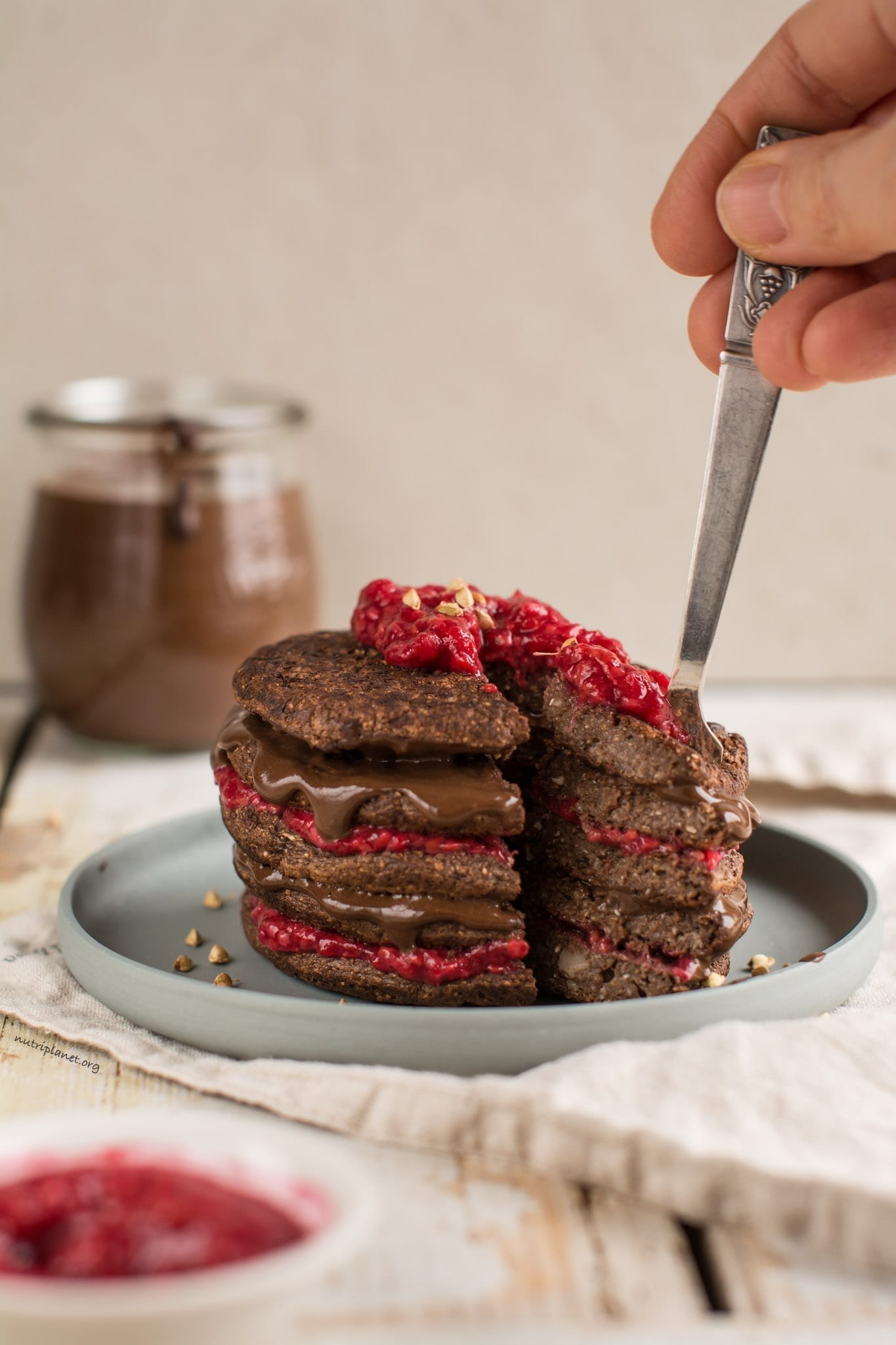 If you're not into sourdough pancakes, try those delicious chocolaty sweet potato pancakes – hearty, soft and moist with chocolaty flavour! They are a match made in heaven with my healthy chocolate sauce and homemade applesauce.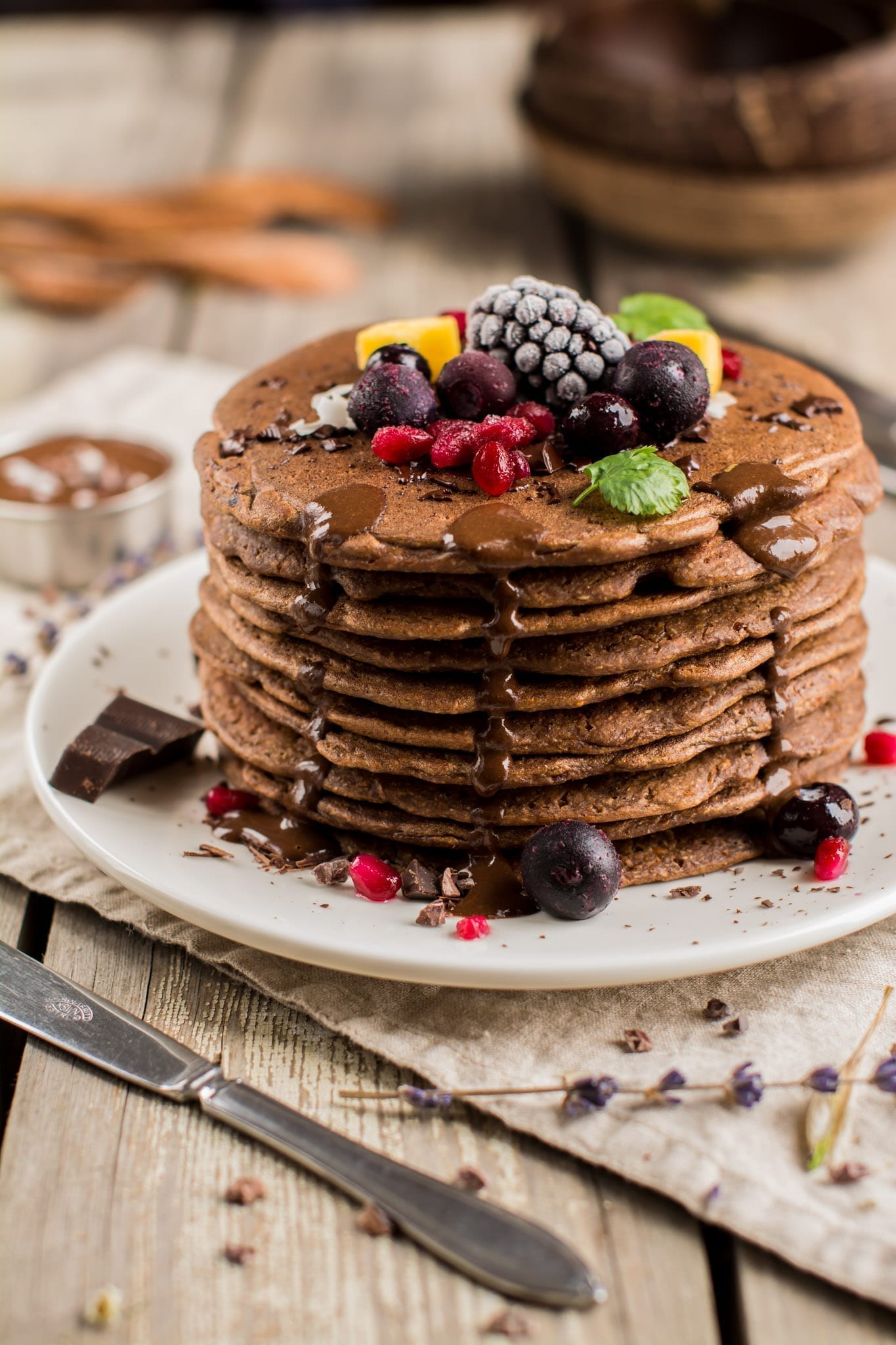 Should you want your vegan Valentine's chocolate treat be a really chocolaty one, try my chocolaty chocolate cake! What makes it so chocolaty is that the batter has raw cacao and chopped dark chocolate in it. Furthermore, the frosting includes plenty of raw cacao powder as well. NB! As this recipes includes figs and bananas, it's not suitable on Candida diet, in which case try my Chocolaty Vegan Brownies instead.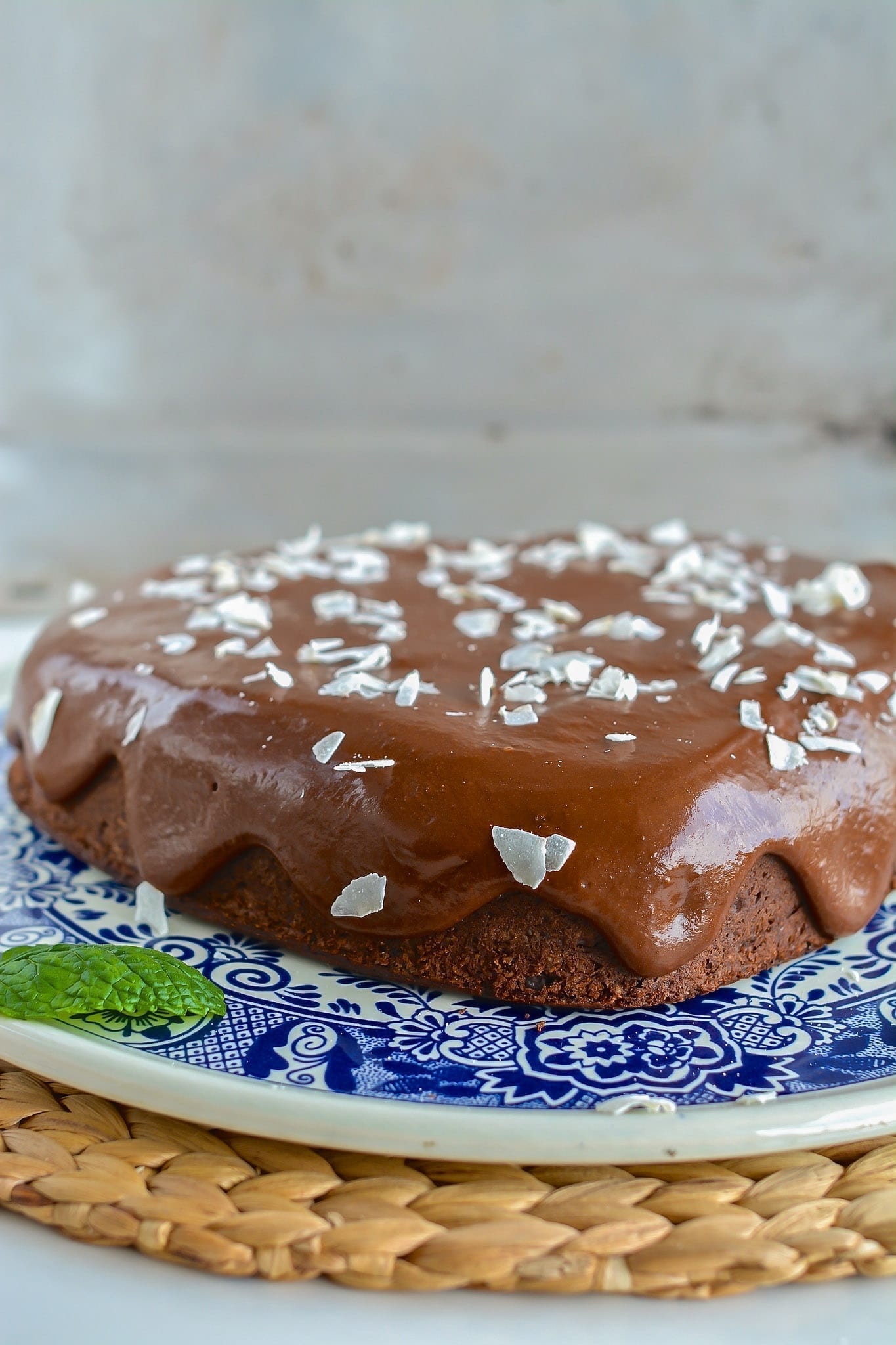 This here is a bit unconventional treat for vegan Valentine's Day, but it's totally worth a shot. My sweet potato and raw buckwheat cream is so delicious and satiating being also a much better combination for digestion than the version with bananas ( at least it's true for me). Eat it as breakfast or dessert!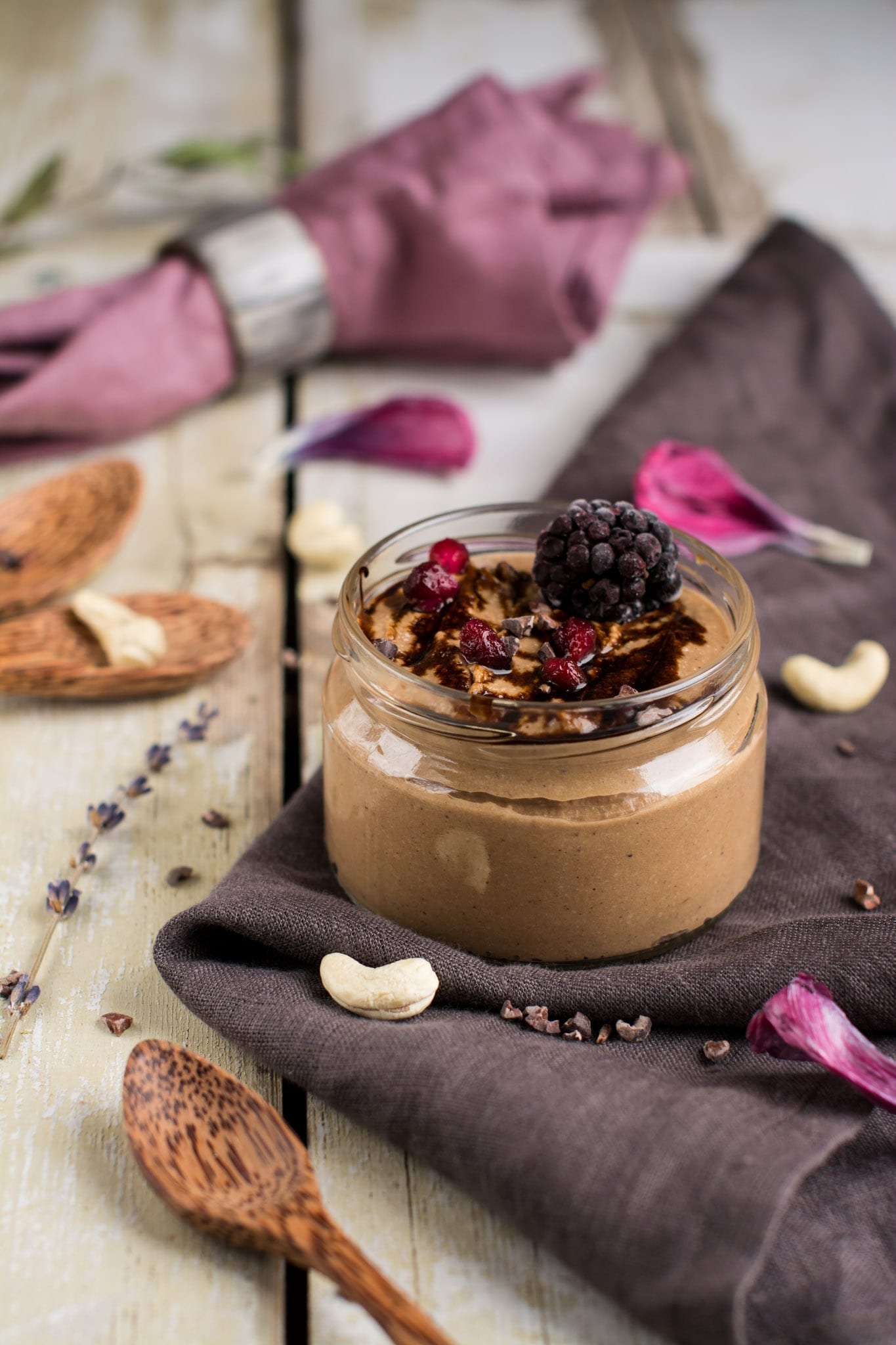 Soft and fudgy whole food plant-based chocolate beet brownies that are gluten-free and exceptionally easy to make. You'll only need a food processor and 15 minutes of your time.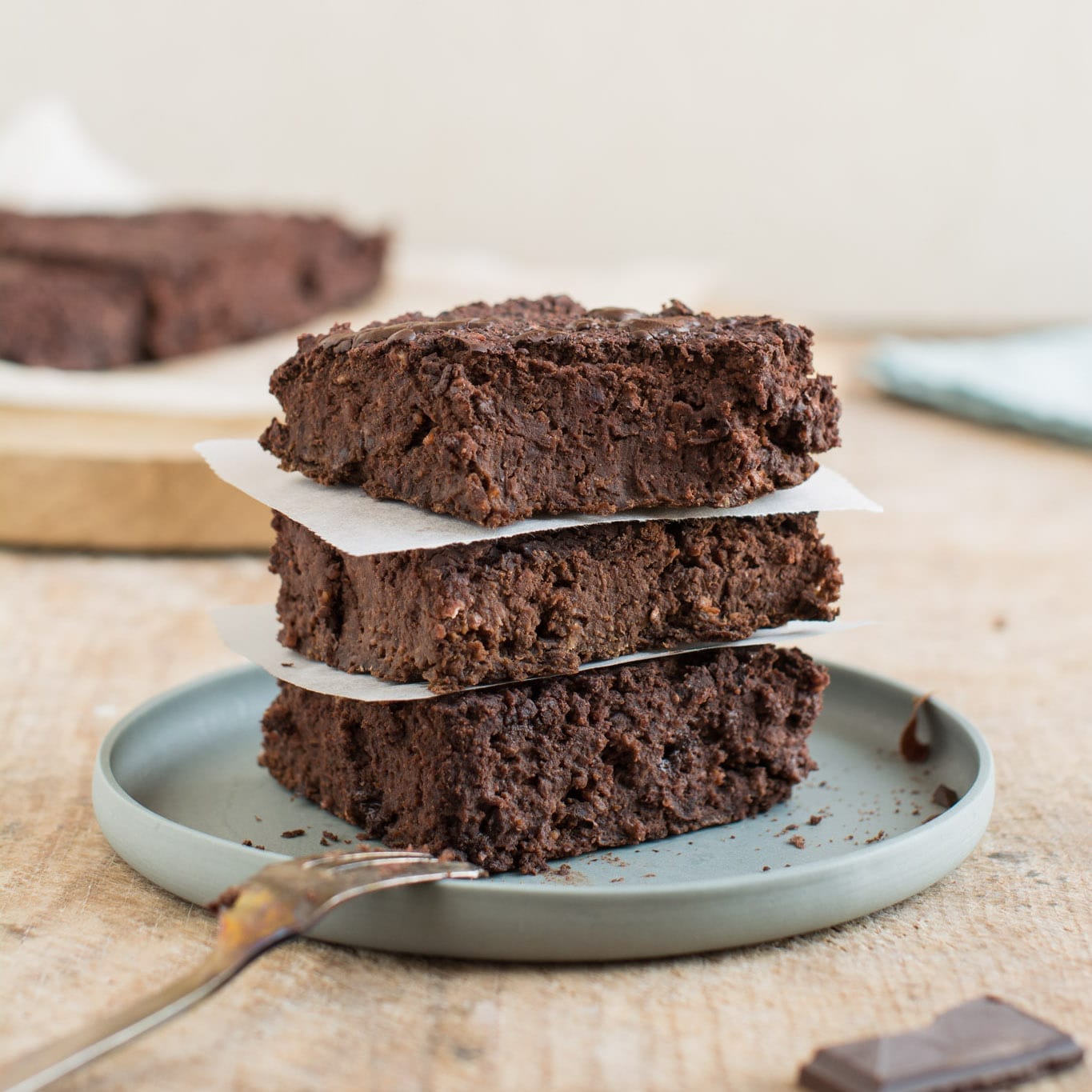 Rich and hearty yet oil free and refined sugar free vegan gluten free brownies using black lentils for perfect texture and moistness. Moreover, they are not only gooey and delicious but also super easy to make.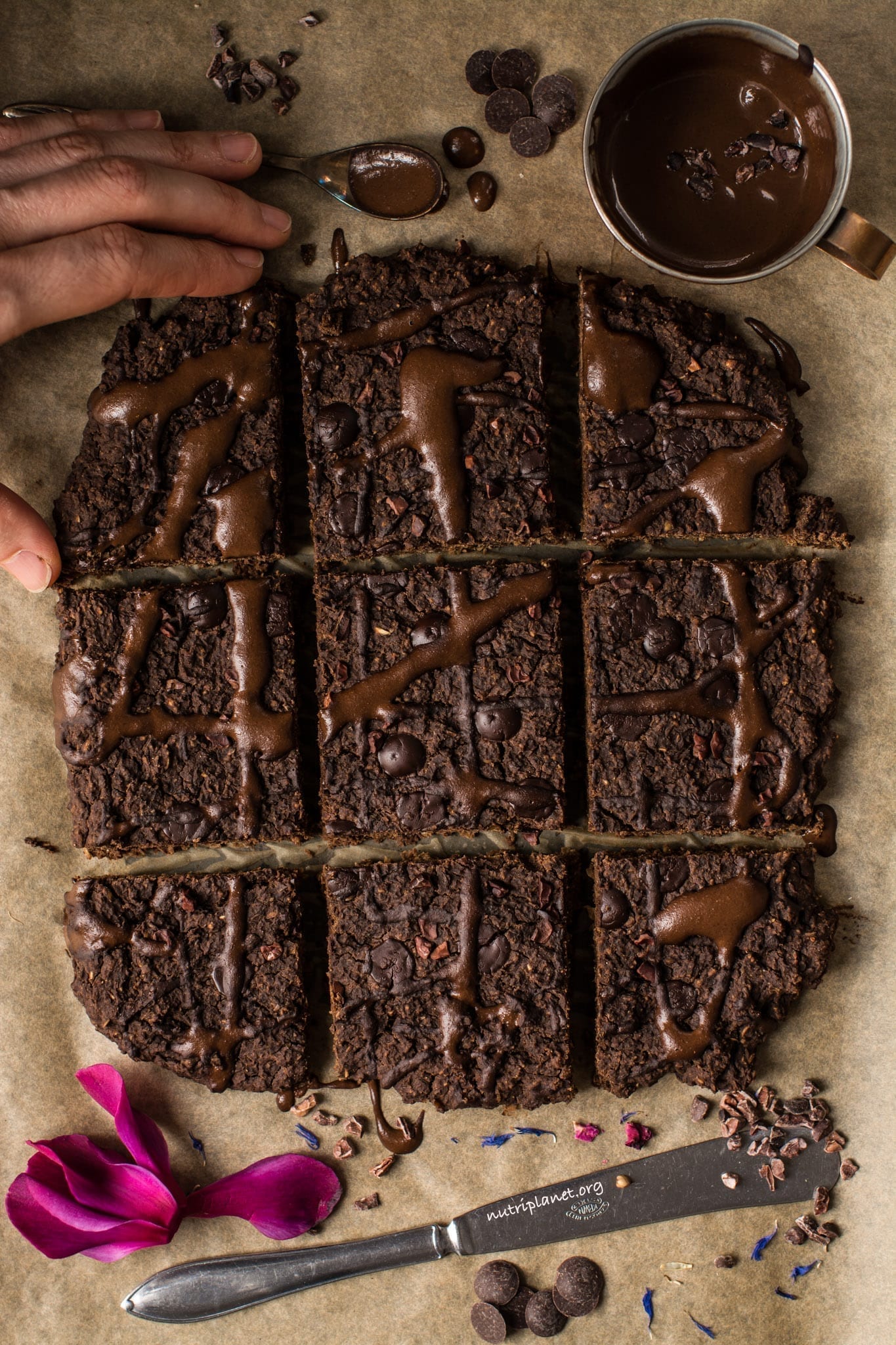 I think this should be enough inspiration for healthy vegan Valentine's chocolate treat recipes. What do you think? Let me know in the comments below and make sure to tag me if you choose to try out any of my recipes! Instagram @thenutriplanet and Facebook @nutriplanet.health.hub
With warm regards,
Nele