It's my birthday week and naturally I'm in the mood for some cake! However, I can't take full credit for those amazing oil-free and gluten-free vegan brownies. Why not? My 7-year-old kid actually came up with the list of ingredients, that's why! He'd wanted to create a recipe for ages, when about a month ago we finally had some time to mess about in the kitchen. Sure enough, the result was totally worth it!
Be sure to watch the tutorial video of my vegan brownies further down!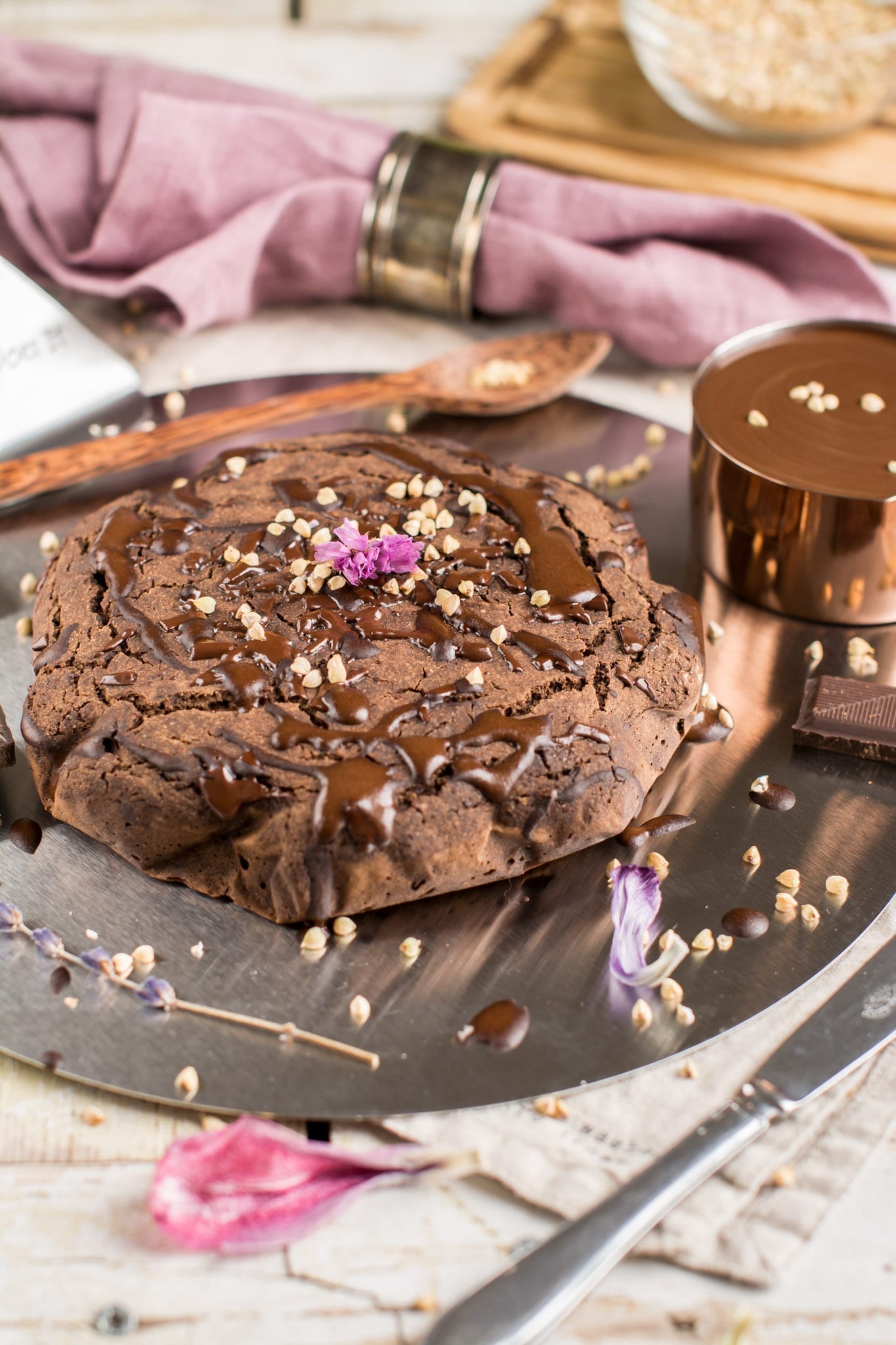 To be honest, the recipe of his vegan brownies came alive quite easily. He immediately knew he wanted to use buckwheat flour, dark chocolate, raw cacao and carob. I only gave advice about the liquids, quantities and sweetener. So, we ended up using some coconut milk and oat milk to moist the batter and xylitol for some sweetness. I went for xylitol to keep this brownie recipe vegan Candida diet friendly. Otherwise I wouldn't have been able to taste it myself. Now, that would have been a shame because those vegan brownies turned out so amazingly soft and tasty!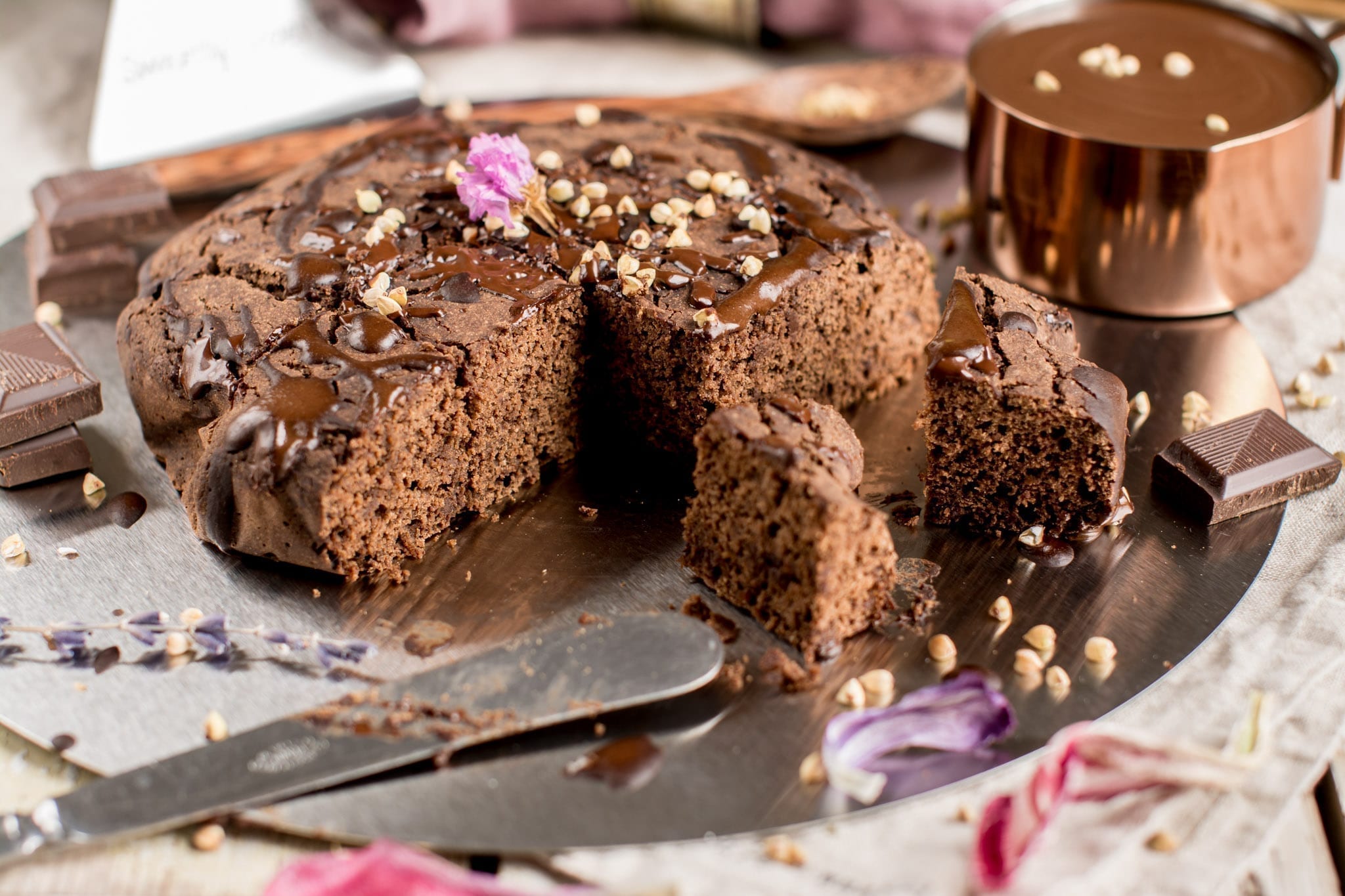 Given that this vegan brownies recipe has actually been created by a kid, I can bravely declare them kid-approved. Not only did its creator like them, but also his best friend from pre-school whom he had over the other night. The kids especially liked the gluten-free vegan brownies with homemade raspberry sauce sweetened with some coconut nectar and my very own oil-free and sugar free chocolate sauce.
Furthermore, what makes those vegan brownies even more incredible is that the recipe follows all right food combining rules. As a result, you'll be able to digest it well without upsetting your stomach.
And what is more, this vegan brownies recipe is so easy that there is no room for an error. You don't even need any of the fancier kitchen equipment; only a bowl and a spoon will do just fine. And it's super quick as well – 30 minutes from a thought to a final product. So, it's prefect if you have unexpected guests or crave for a healthy oil-free snack or dessert.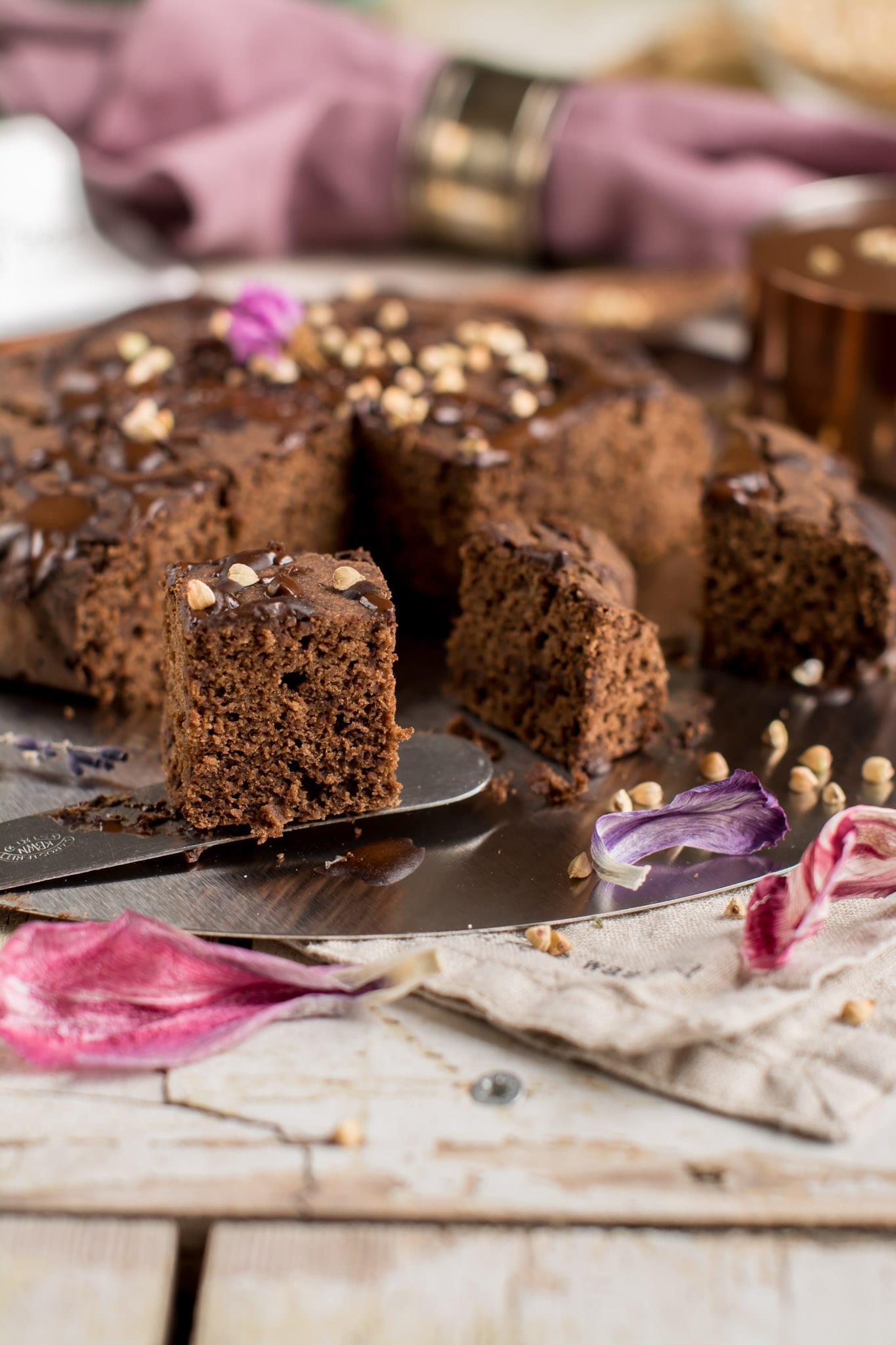 To sum it up for you, my kid's vegan brownies are plant-based, oil-free, gluten-free, vegan Candida diet friendly and use no refined sugar. All the same, this brownie recipe does not compromise with taste or texture – it is perfectly fluffy, moist and delicious!
Finally, feel free to check out my other brownie recipes: Spicy Peanut Butter Plum Brownie and White Bean Peanut Butter Brownie with Cashew Cream
Chocolaty Gluten-Free Vegan Brownies
Ingredients:6" (15 cm) or 6.3" (16 cm) round spring form cake tin
100g (3.5oz) raw buckwheat flour
2 tbsps. carob powder
1 tbsp. cacao powder
1 tbsp. xylitol
2 tsps. baking powder
⅛ tsp. Himalayan salt
2 tbsps. coconut milk
½ cup (120g, 4.2oz) oat milk or brown rice milk
30g (1oz) dark chocolate, chopped
Directions
Add everything except the chocolate into a bowl and mix until all the ingredients are well incorporated.
Mix in chopped dark chocolate.
Pour mixture into 6" (15 cm) or 6.3" (16 cm) round spring form cake tin and bake for 20 minutes at 175°C (350°F).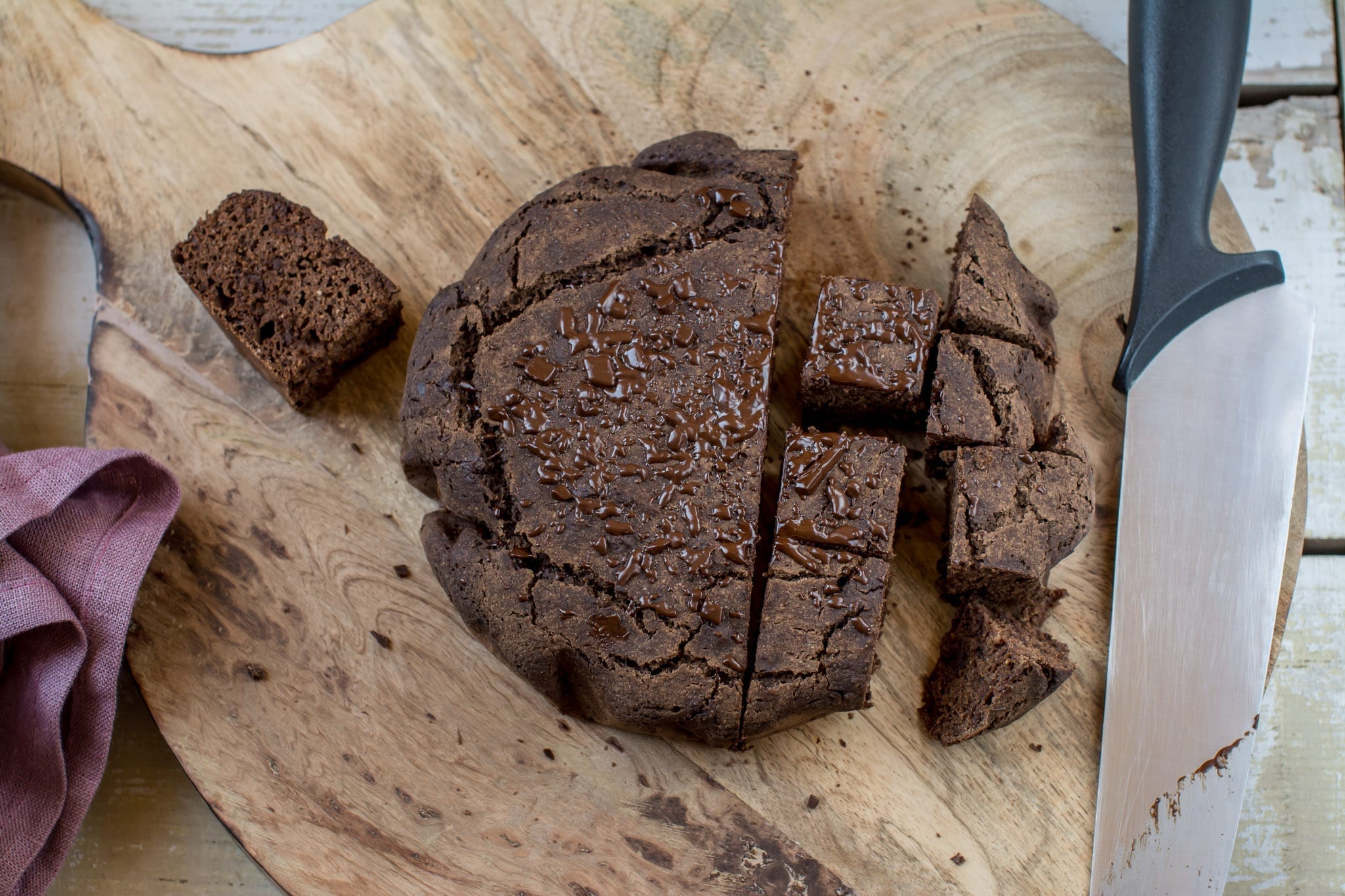 Tips on my vegan brownies:
Sprinkle some extra chocolate on warm brownie to make it melt nicely.
Enjoy those vegan buckwheat brownies with oil-free chocolate sauce.
Use any sweetener you like and add more if you need to.
I used xylitol-sweetened dark chocolate to keep the recipe Candida diet friendly. Should you not find any, buy unsweetened variety. If you are not on Candida diet, feel free to opt for regular dark chocolate.
I prefer to use aluminium free tartrate baking powder that I buy from an organic shop.
Bake a bigger batch and store leftovers in a sealed container in fridge or freezer. Heat the pieces up in (microwave) oven before eating, so that the chocolate inside can melt.
If you're into glycemic load of your meals, one fair serving of this brownie (¼ of this recipe) contains 13 GL points.
Disclaimer: the recipe contains links to products that I recommend and that meet my requirements.