Perfectly minty and gooey vegan gluten free chocolate mint brownies aka greenies that use no refined sugar or artificial food colouring. Candida diet friendly. Tutorial video!
After whipping together my vegan chocolate mint brownies aka greenies, I thought I'd created something unique. Funnily enough, after searching online, I discovered that mint brownies actually are a thing. So, I was inventing a wheel! However, my mint brownies are green through and through, whereas conventional ones are brown with green mint and chocolate ganache layer.
NB! There's tutorial video further down!
Lately I've been obsessed with green foods, i.e. green porridges in the morning and chia puddings in the afternoon. So, in the light of creating chocolate chip blondies a few weeks ago and with St. Patrick's Day approaching, it was only a matter of time before greenies were born.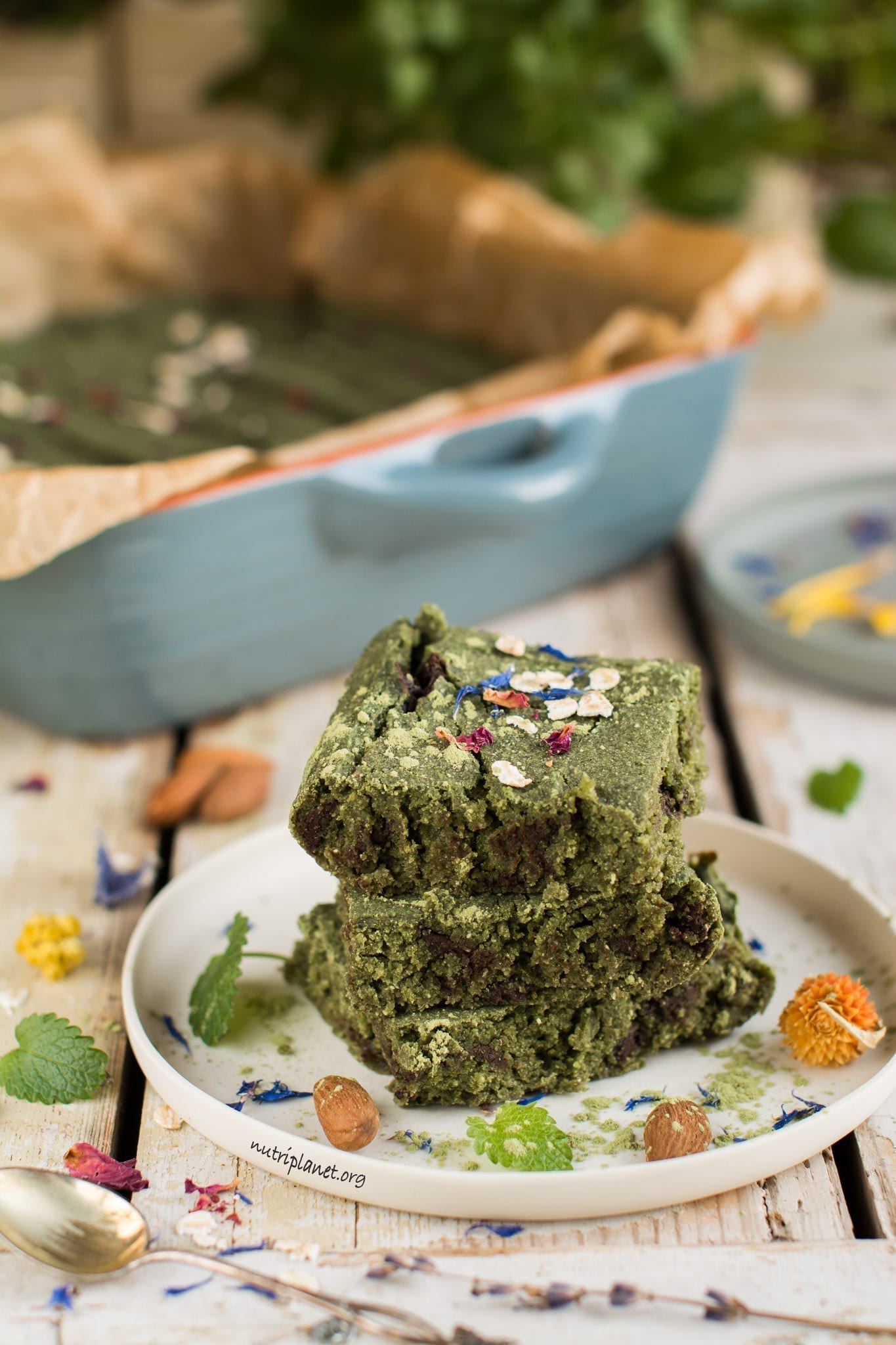 Obviously I don't use any green food colouring to make those chocolate mint brownies aka greenies. Instead, I chose barley grass powder and a bit of spirulina. See tips below for substitutions for barley grass powder.
Surprisingly, a single drop of peppermint essential oil provides the beautiful and pure mint flavour of my chocolate mint brownies. Now, you don't need to get scared or freak out! I recently took interest in essential oils and educated myself about their usage and safety. So, it is totally fine to use essential oils internally (including in foods), if you know the safety tips and right dosage. So, make sure you read the usage and safety tips below before you start handling essential oils.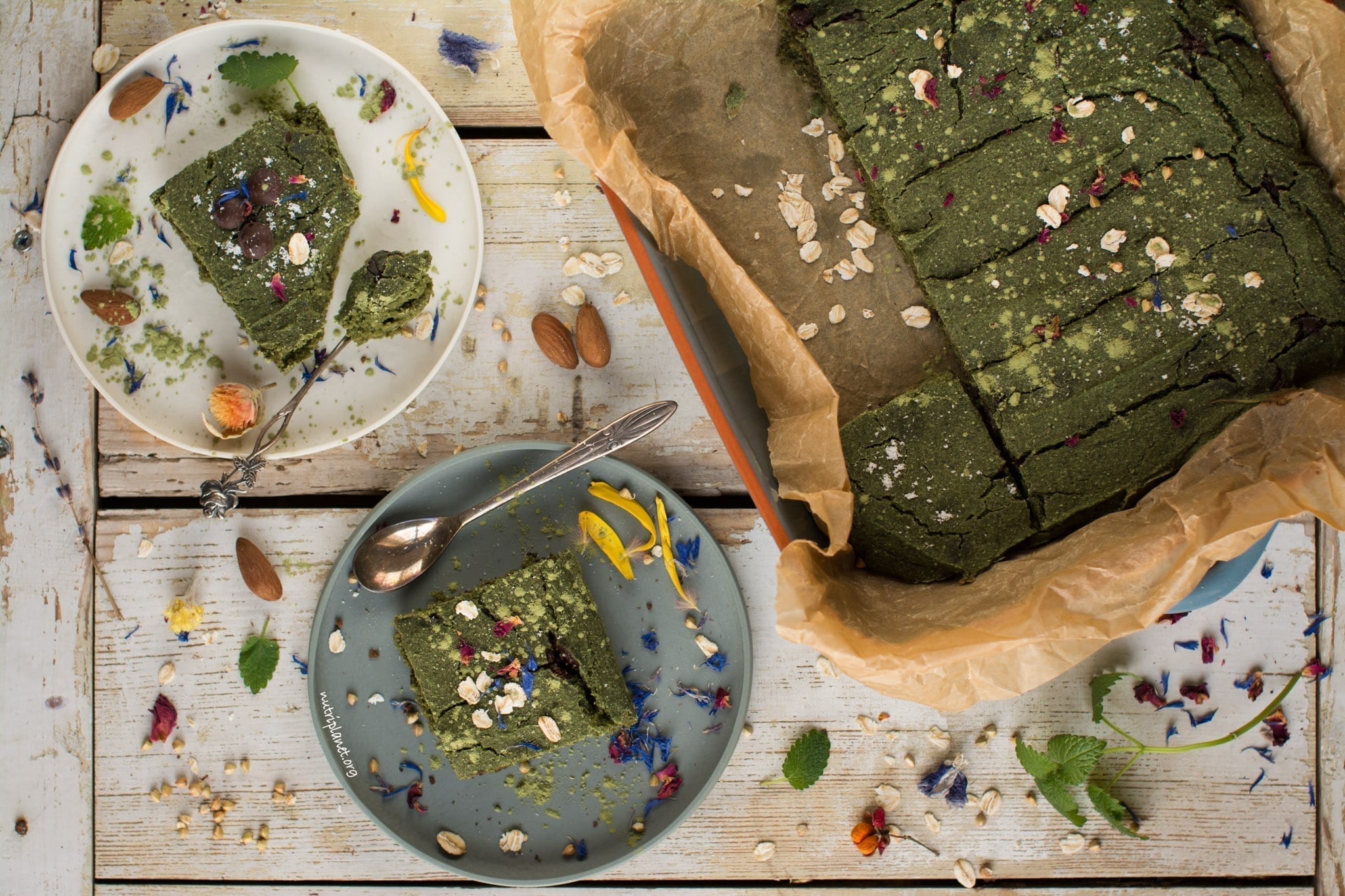 However, it's completely OK to use peppermint extract instead, which by the way is diluted peppermint essential oil. You just need to follow the instructions on the bottle or your own palate to adjust the dosage.
Now, before you rush to bake my gooey chocolate mint brownies, let me remind you of their splendid properties:
Gluten free (if you can tolerate avenin in oats).
Refined sugar free.
Artificial food colouring free.
Candida diet friendly.
Oil free.
Quite low in fat.
Soy free and peanut free (for those who have allergy).
As always, I'd be most grateful if you left me a comment below should you try my chocolate mint brownies or in case of any questions you might have!
Happy baking!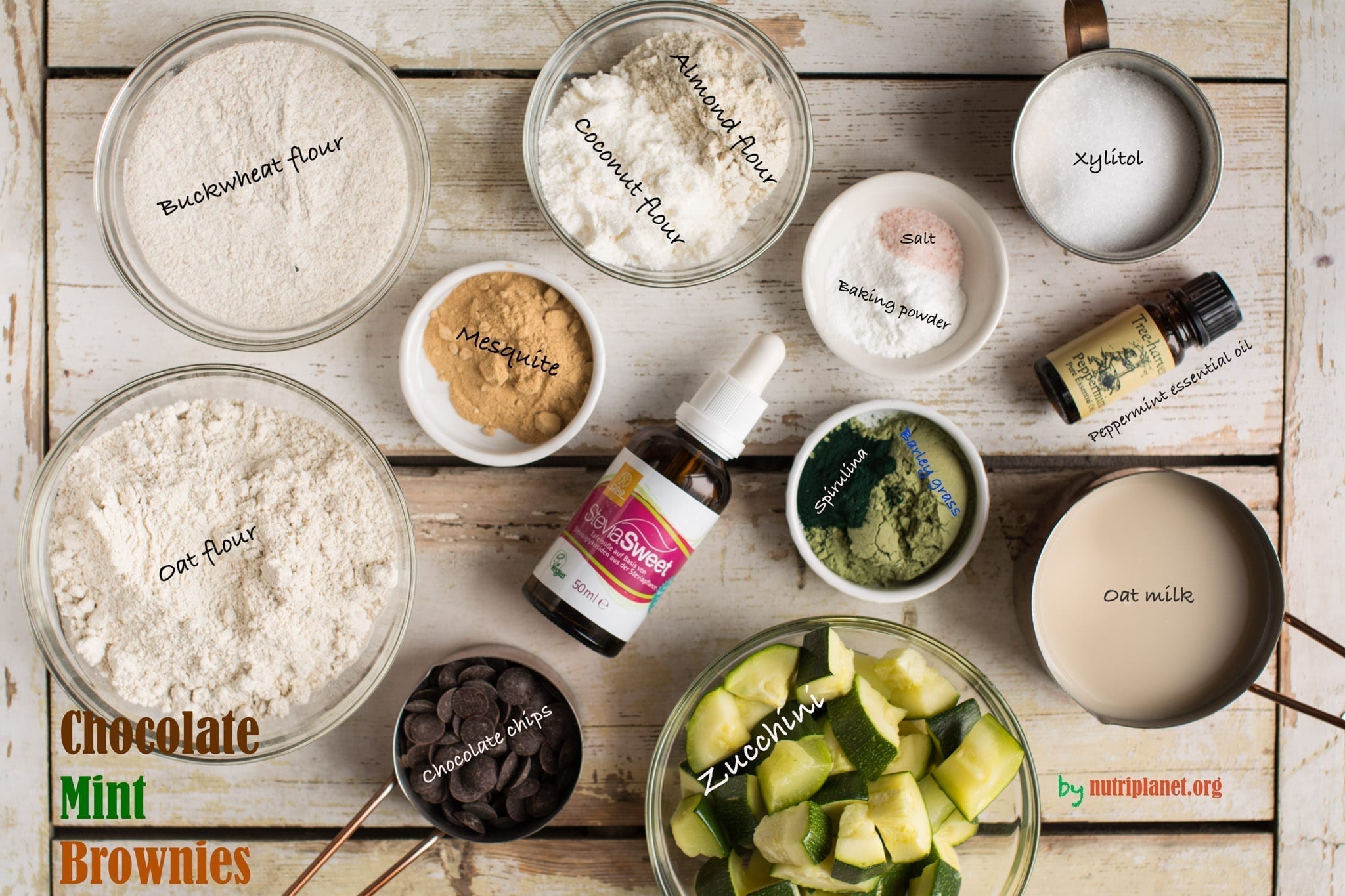 Leave me a comment below if you really like this greenies! Please also tag me in social media whenever you make and share my recipe. Instagram @thenutriplanet and Facebook @nutriplanet.health.hub
Print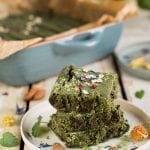 Chocolate Mint Brownies aka Greenies
---
Author:

Nele Liivlaid

Total Time:

30 minutes

Yield:

9

slices brownies

1

x
Description
Perfectly minty and gooey vegan gluten free chocolate mint brownies aka greenies that use no refined sugar or artificial food colouring. Candida diet friendly. Tutorial video!
---
---
Instructions
First, cut the summer squash into cubes and steam until soft (about 5-6 minutes).
Next, in a big bowl, mix together all the dry ingredients (except the chocolate chips).
Then, in a blender or beaker process the wet ingredients (except stevia and peppermint oil) until smooth.
Mix 1 drop (2 would already be TOO MUCH!) of peppermint essential oil with about 8 drops of liquid stevia and mix it into the wet ingredients. Read below why it's extremely important to follow this step.
Pour the wet mixture into the bowl of dry ingredients and mix until well incorporated or use food processor.
Finally, mix in the chocolate chips, transfer the batter into a cake mould lined with parchment paper and bake at 175°C (350°F) for 20-22 minutes.
Notes
If you want dark chocolate, use my code nutriplanet to get 15% off when buying Goodio chocolates. They deliver worldwide.
One slice has 10 GL points.
Make those chocolate mint brownies aka greenies even more festive and drizzle some melted dark chocolate or healthy chocolate sauce over the pieces.
Prep Time:

10 minutes

Cook Time:

20 minutes

Method:

Baking
Nutrition
Serving Size:

1/9 of recipe (with almond protein powder)

Calories:

109 kcal

Fat:

3.08g

Carbohydrates:

18.2g

Fiber:

3.81g

Protein:

4.9g
Keywords: chocolate mint brownies
NB! Important to know about essential oils usage and safety:
Do not apply undiluted oils directly onto your skin or mouth or anywhere else.
Never ever put essential oils (diluted or not) into your eyes, ears or nose.
Remember, water and essential oils do not mix! So, never try to dissolve pure oils in water based mixtures.
Use carrier oils (any nut, seed, vegetable or coconut oil), liquid stevia or grain alcohol to dissolve essential oils.
Tips on my vegan gluten free chocolate mint brownies:
You can use any plant milk instead of oat milk. Should you go for unsweetened, but naturally NOT sweet milk, add a bit more of xylitol.
Instead of liquid stevia you can also use any carrier oil, i.e. coconut, almond, avocado, hemp, olive etc. ½-1 tsp. of oil is enough to diffuse the 1 drop of peppermint essential oil.
You may also use peppermint extract instead of essential oil. Use as per instructions on the bottle.
Feel free to use wheatgrass powder or matcha powder instead of barley grass.
Should you not be on Candida diet, choose any sweetener you like: raw cane sugar, coconut sugar or nectar, date paste, or agave syrup.
Coconut flour and almond flour can substitute one another. Furthermore, both flours can be substituted with any other light coloured nut flour.
Lucuma powder or yakon powder is a good substitute for mesquite flour, if you can't get your hands on it. Should you not be able to get any of those, add more coconut or almond flour.
You may use chopped dark chocolate instead of chocolate chips.