Enjoy a round of delicious and healthy vegan Christmas cookies that are oil-free, gluten-free and refined sugar free. Those simple and gorgeous cookies will definitely be part of your holiday baking traditions!
Maybe it's the gingerbread cookies' tradition, but the most popular sweet treats for the holiday season seem to be cookies. Am I right?
Hence, I put together this beautiful and delicious collection of vegan Christmas cookies recipes that are super easy to make and will guarantee you have happy holidays 🙂
Needless to say, all the recipes in this round-up are vegan, dairy-free, gluten-free, oil-free (not even coconut oil), and refined sugar free. Furthermore, you'll also find nut-free cookies that will simply melt in your mouth!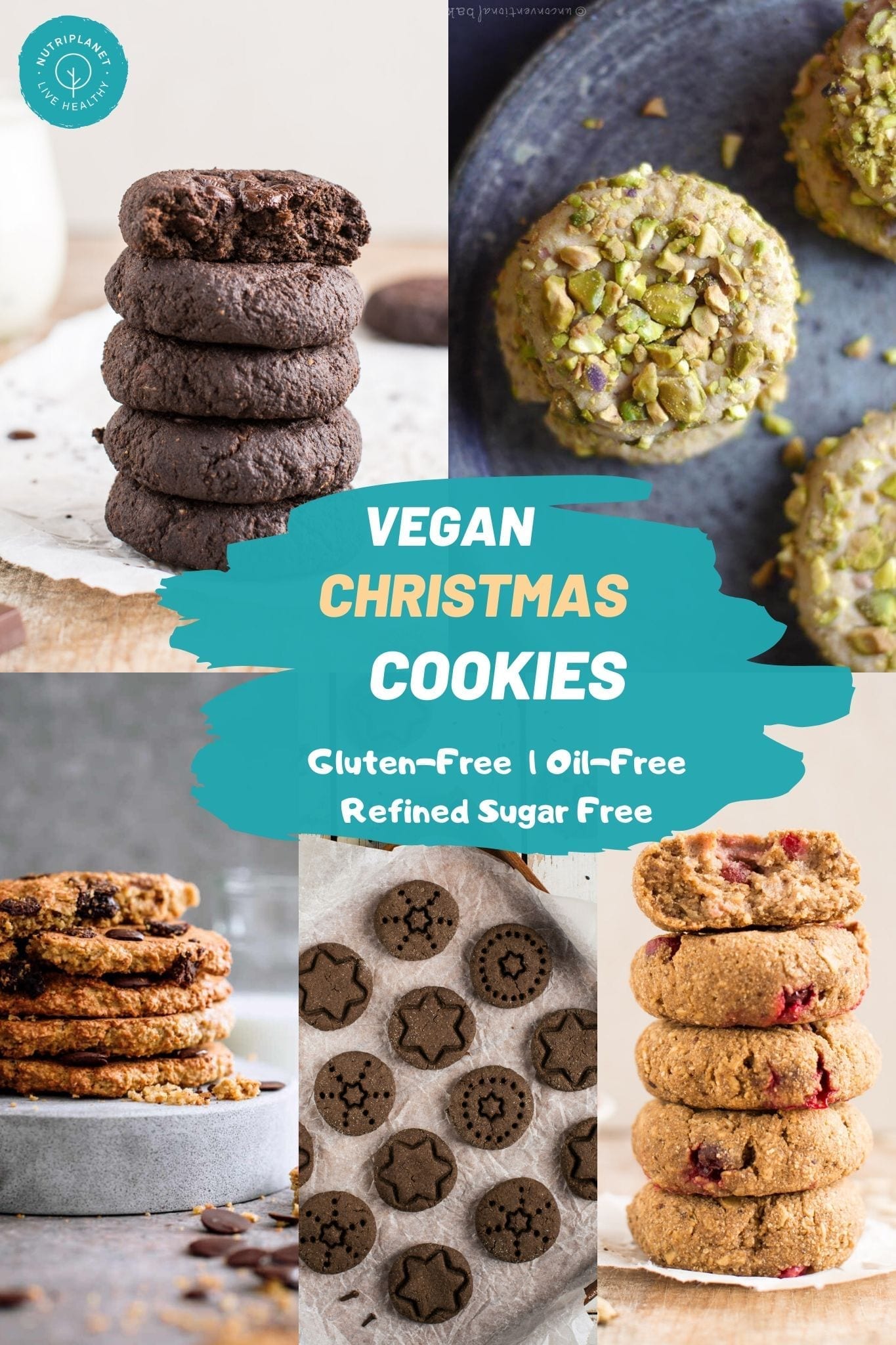 12 Vegan Christmas Cookies
To be more precise, you be able to choose among the vegan versions of soft and classic gingerbread cookies, pistachio cookies and almond crescent cookies, a few vegan chocolate cookies (with and without chocolate chips), super simple and healthy sweet potato cookies, cardamom cookies with cranberries, and extraordinary brownie peppermint cookies. Then, we'll have quinoa chocolate chip cookies for some variety in the grain department and finally grain-free chocolate cookies that don't even use cacao in the recipe.
Excited? Read on!
One more thing! As many of my readers struggle with Candida overgrowth I've added a note to every recipe about whether the cookies are suitable on Candida cleanse or reintroduction or not at all. Furthermore, I give you substitution tips to make the recipe fit your dietary restrictions.
And here's a wholesome vegan Christmas dinner for you:
by Nutriplanet
Let's start with the best chewy and soft gingerbread cookies recipe that makes your house smell of holiday flavours. It's a quick and easy recipe requiring 8 ingredients and 45 minutes to make.
Suitable for Candida diet reintroduction phase as it contains chickpeas and cacao.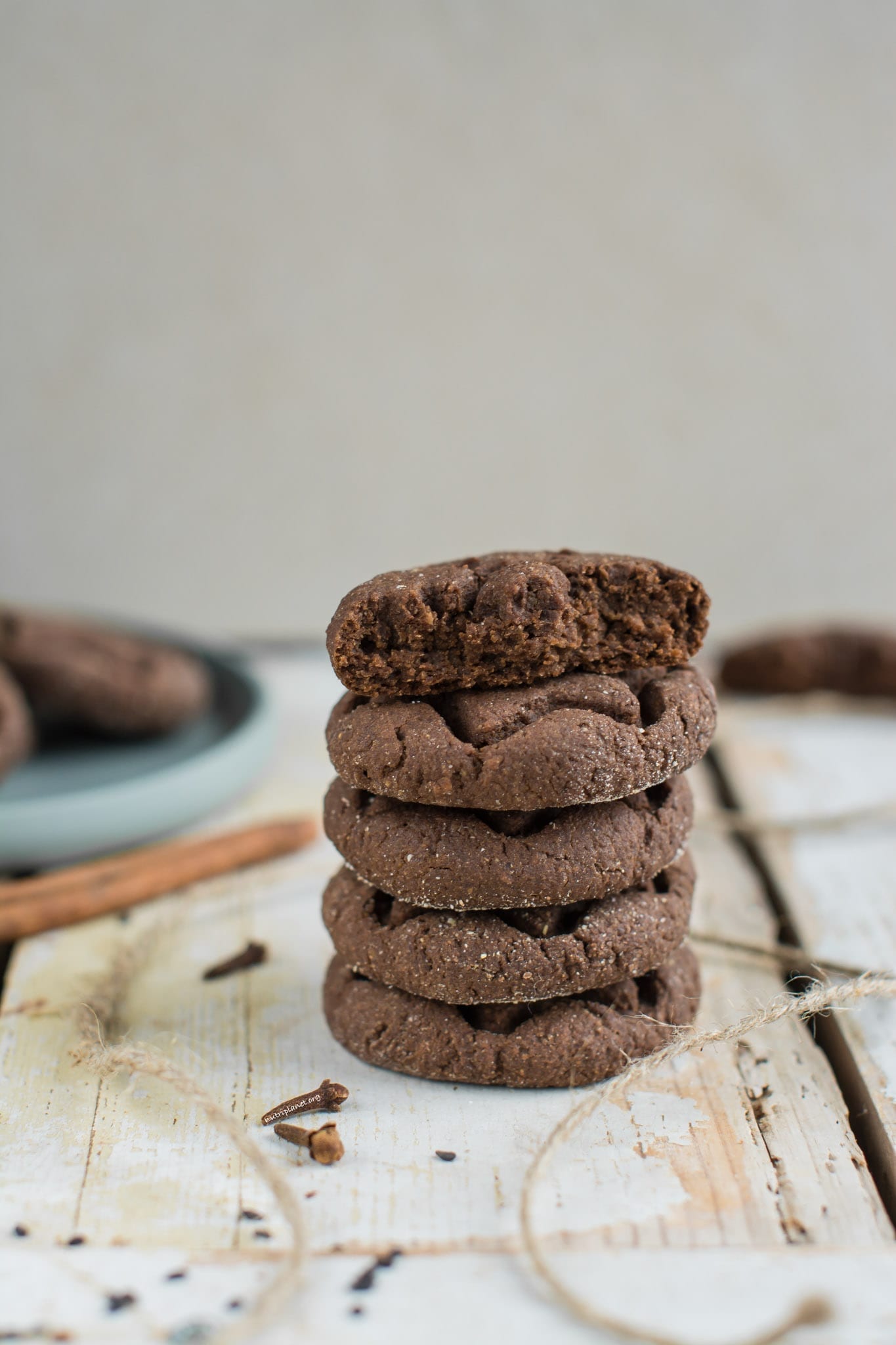 by Unconventional Baker
Now, those soft and chewy cookies coated with crunchy and flavourful pistachios would make a perfect vegan Christmas cookies recipe. Furthermore, this recipe is gluten-free, vegan, refined sugar free, and oil-free.
Suitable on Candida reintroduction phase as it contains cashews and maple syrup. However, white rice flour can be substituted with brown rice flour.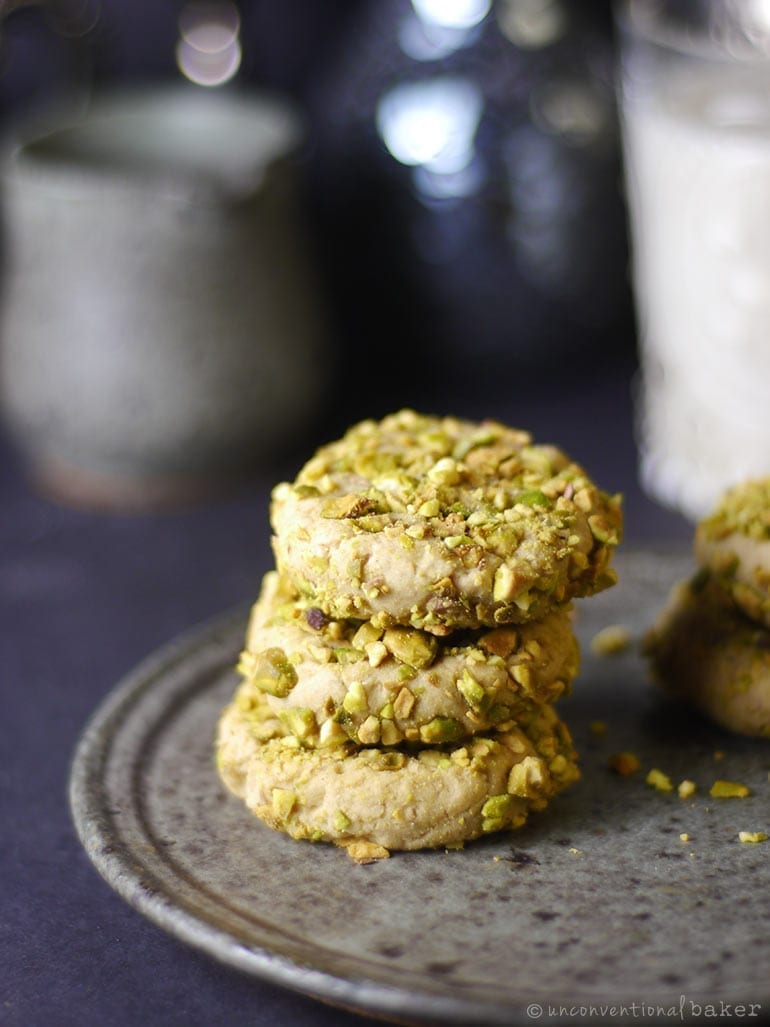 by Nutriciously
Next come those gorgeous gluten-free and vegan oatmeal cookies with chocolate chips that are so easy and healthy! Chewy and crumbly with a hint of peanut butter, no sugar or oil needed.
Suitable on Candida reintroduction phase as it contains maple syrup.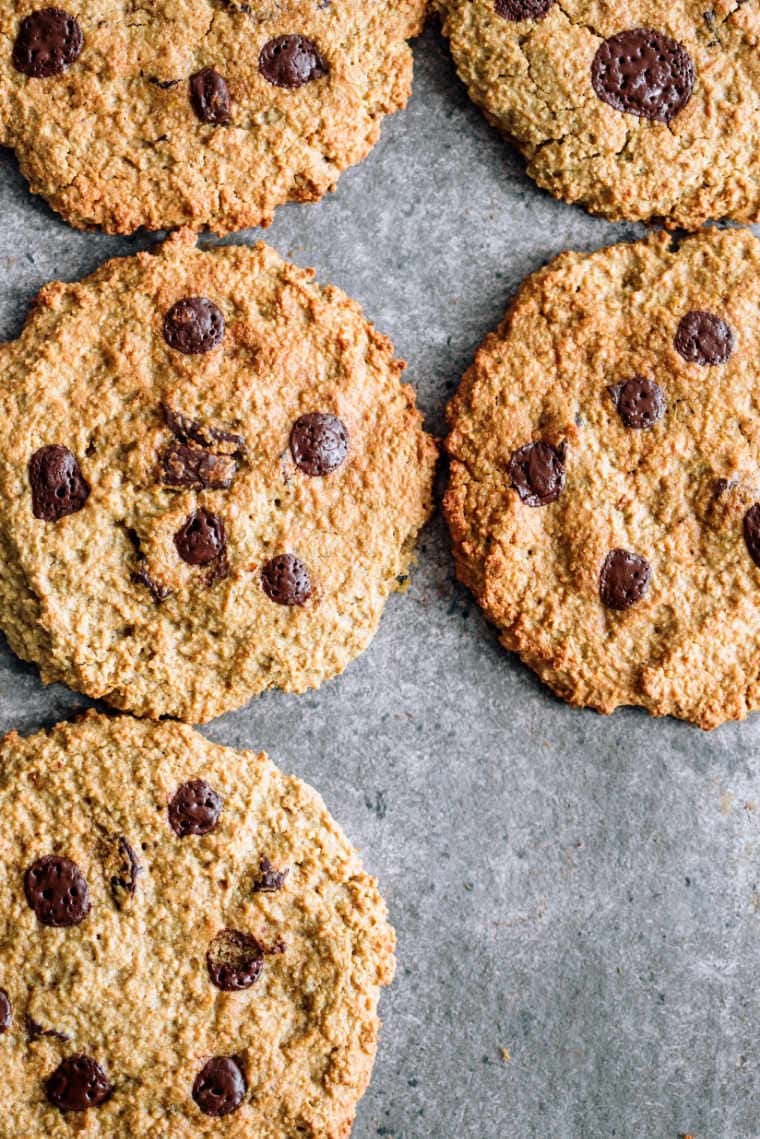 by Nutriplanet
And this here is the healthy vegan version of classical gingerbread cookies! What's more is that those Christmas cookies are totally oil-free, gluten-free and come with refined sugar free Royal icing that uses powdered xylitol instead of powdered sugar.
Yeah, these gingerbread cookies are also suitable on vegan Candida diet!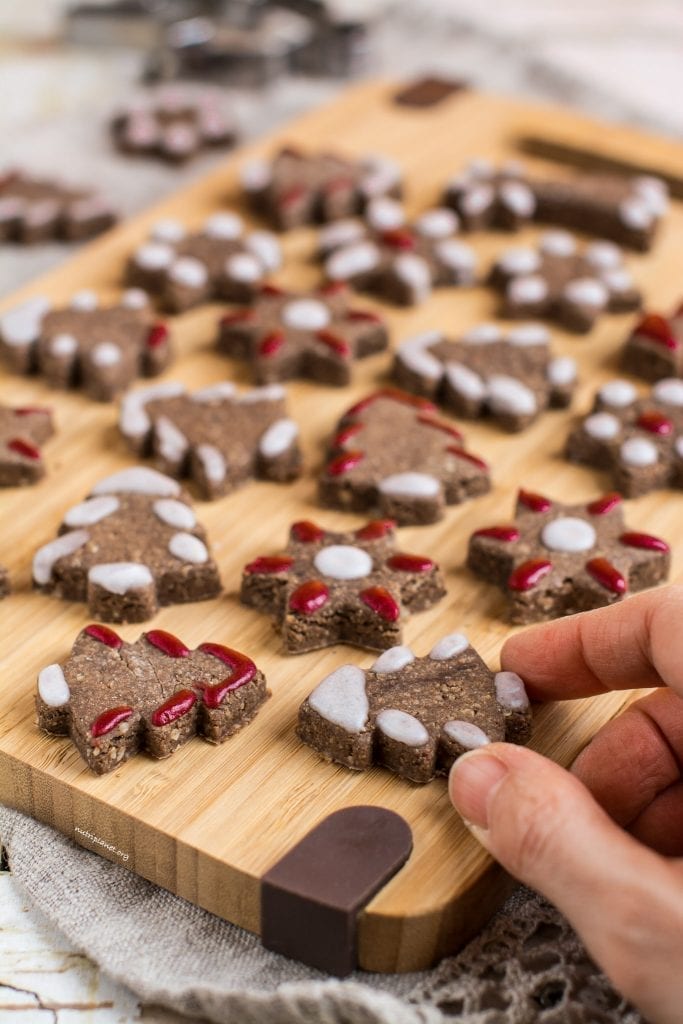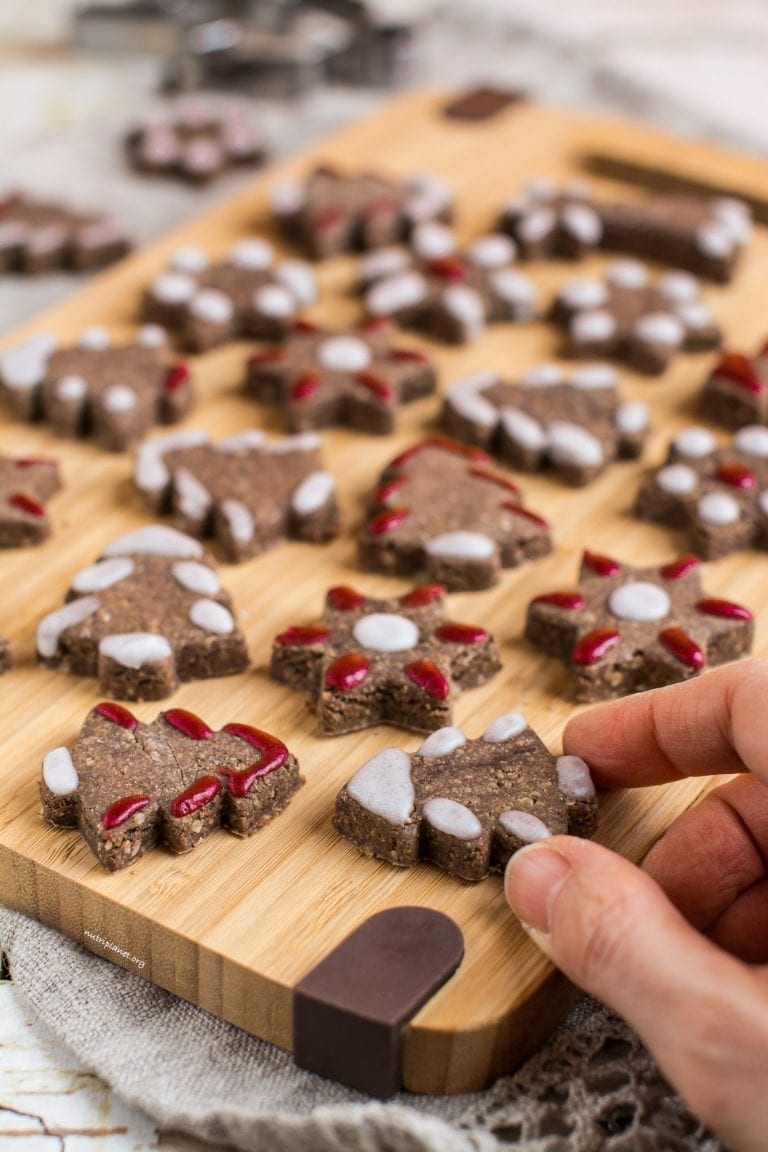 by Rhian's Recipes
Next up are these gluten-free vegan chocolate cookies that are super easy to make, chewy and fudgey and seriously indulgent yet secretly healthy! They make perfect edible gifts too!
Unfortunately not suitable on Candida diet as the recipe contains two dates per serving.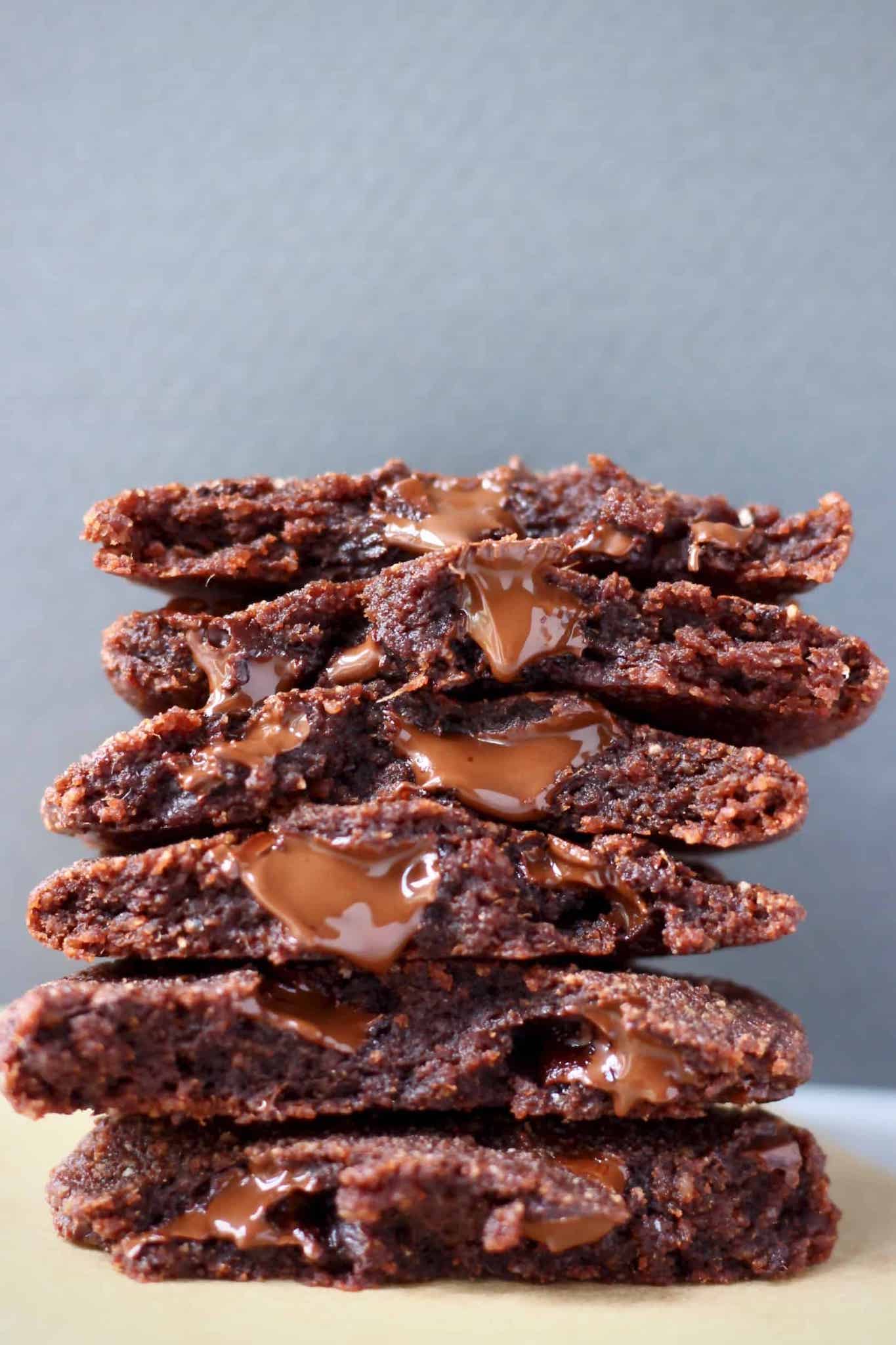 by Any Reason Vegans
Now, it can't get any easier, healthier and more wholesome than those vegan Christmas cookies! Next up are easy plant-based cookies that are perfect for winter. Those cinnamon sweet potato cookies are gluten-free, oil-free, with no added sugar and require only 3 ingredients!
Suitable on Candida reintroduction phase as the recipe contains sweet potato.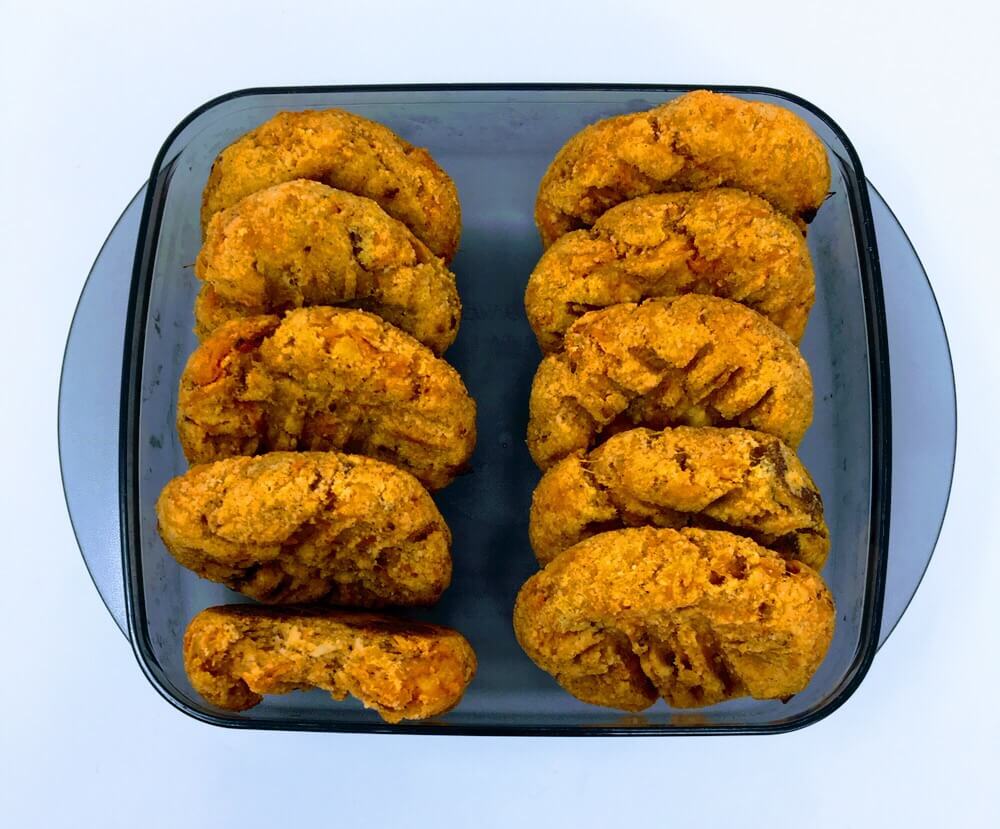 by Nutriplanet
Let's move on with those soft cardamom cookies with cranberries that will be on spot for your festive afternoon cup of tea or coffee. You'll only need 20 minutes of your time, a bowl and a blender. Finally, those cardamom cookies use only wholesome ingredients, are super easy to make, fill your kitchen with heavenly flavours, are perfect for batch cooking, and finally make an ideal healthy grab-and-go snack.
Suitable on Candida reintroduction phase as the recipe contains dates. However, it's not overly sweet! Only 3 dates per recipe!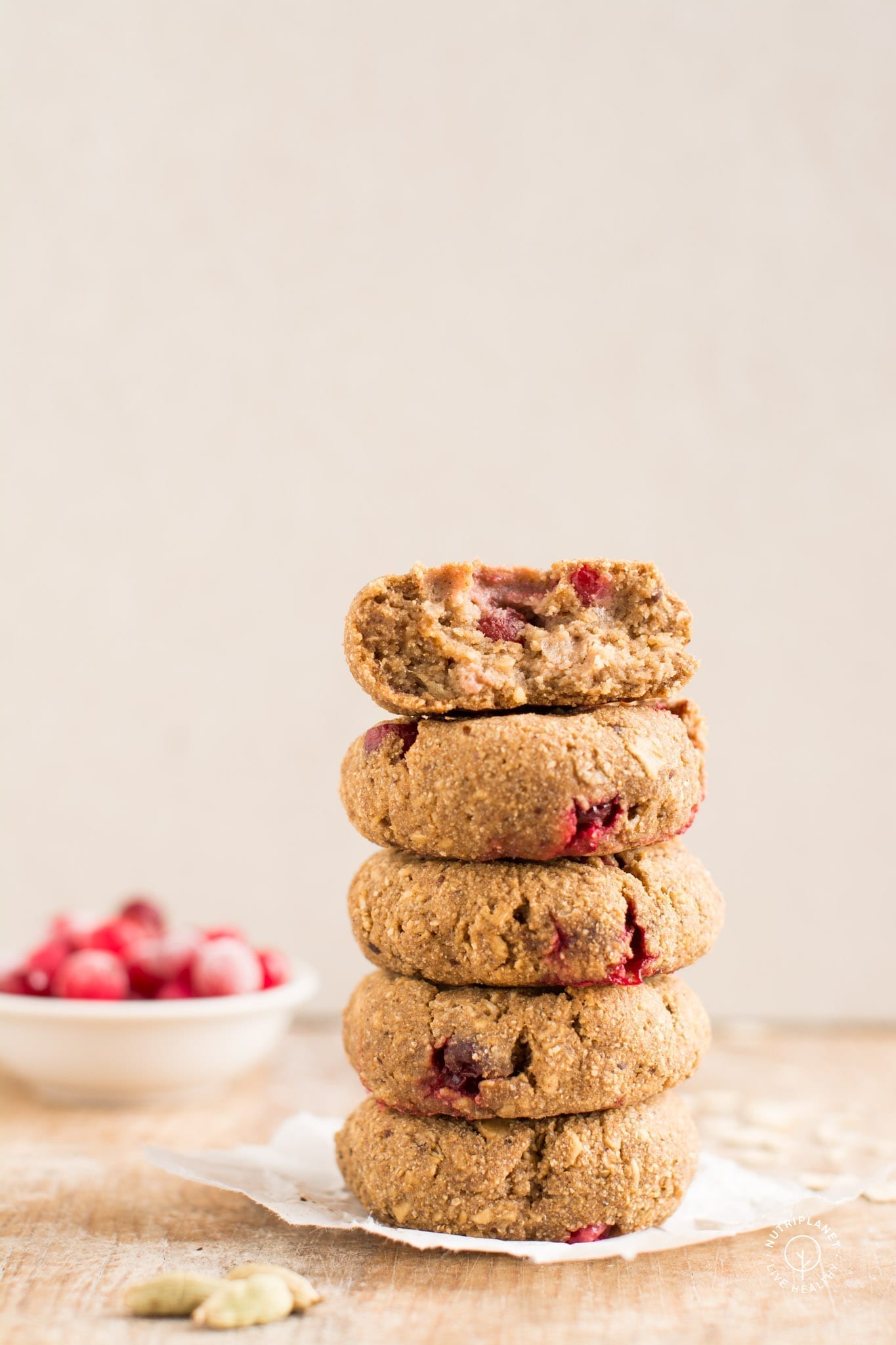 by This Healthy Kitchen
Next up is something for all the mint chocolate lovers out there! This decadent treat is nutty, chocolatey and has the perfect amount of peppermint flavour. These brownie peppermint cookies are rich and indulgent tasting, but much healthier than your traditional version. Win!
Remember, on Candida cleanse substitute carob for cacao and xylitol or erythritol for coconut sugar and maple syrup. As maple syrup is liquid, add half a cup of unsweetened applesauce instead.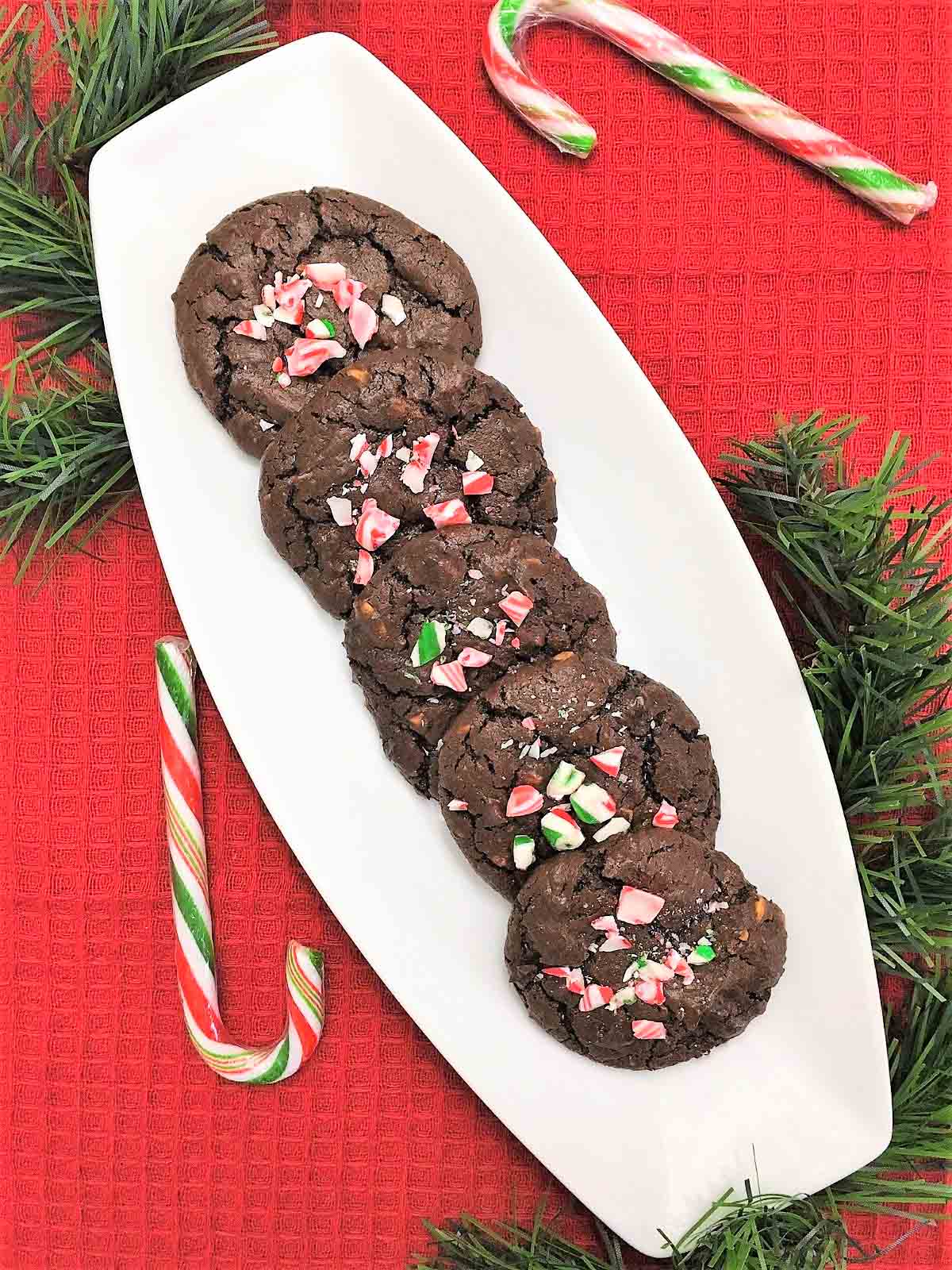 by Unconventional Baker
Can it get any yummier than that? Here's a gluten-free, vegan, and refined sugar free alternative for traditional holiday almond crescent cookies. Those Christmas cookies are super simple and comes together in minutes.
On Candida cleanse phase substitute maple syrup with xylitol or erythritol.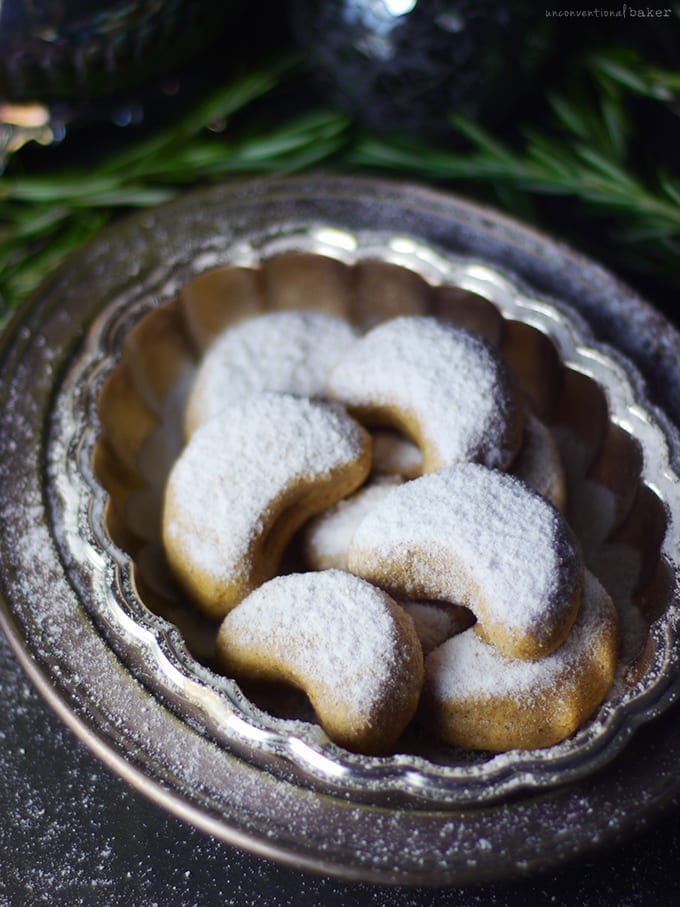 by Nutriplanet
Enjoy life with those vegan gluten-free chocolate chip cookies that are oil-free yet so hearty and chewy. You'll only need 7 ingredients and about 10 minutes of your time to make my easy oil-free vegan chocolate chip cookies. Those vegan gluten-free chocolate chip cookies make a great go-to power snack, a chocolaty breakfast bite, and a small but satiating dessert.
Suitable on Candida reintroduction phase as it contains cacao.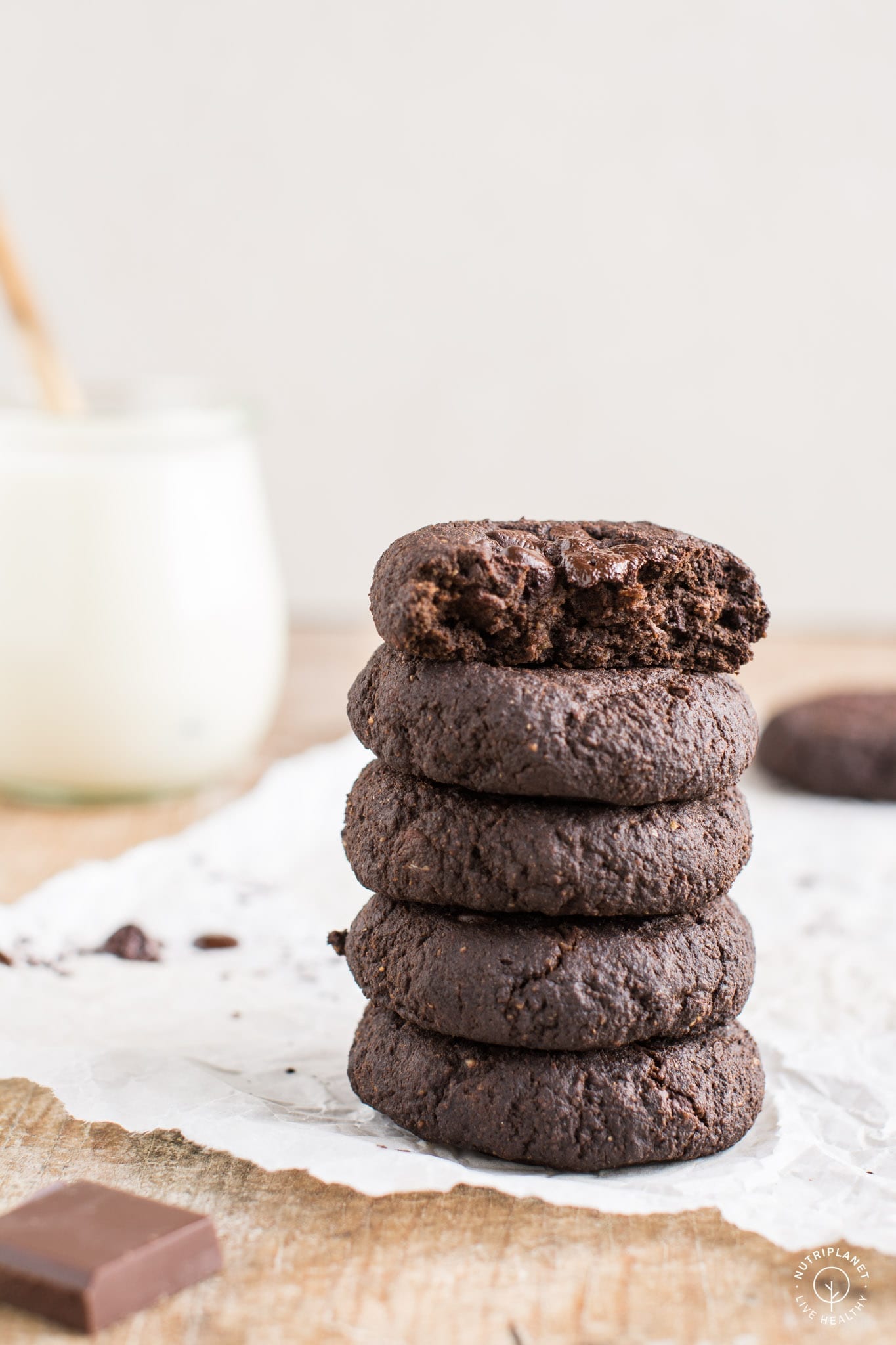 by Strength and Sunshine
Let's spice the list up with quinoa! Those classic chocolate chip cookies come with the protein punch of quinoa. Healthy, gluten-free, vegan quinoa chocolate chip cookies that will fool anyone into thinking they're eating a decadent dessert. In fact they are 😉 These definitely call for a double batch!
Luckily it's suitable on Candida diet (cleanse and reintroduction).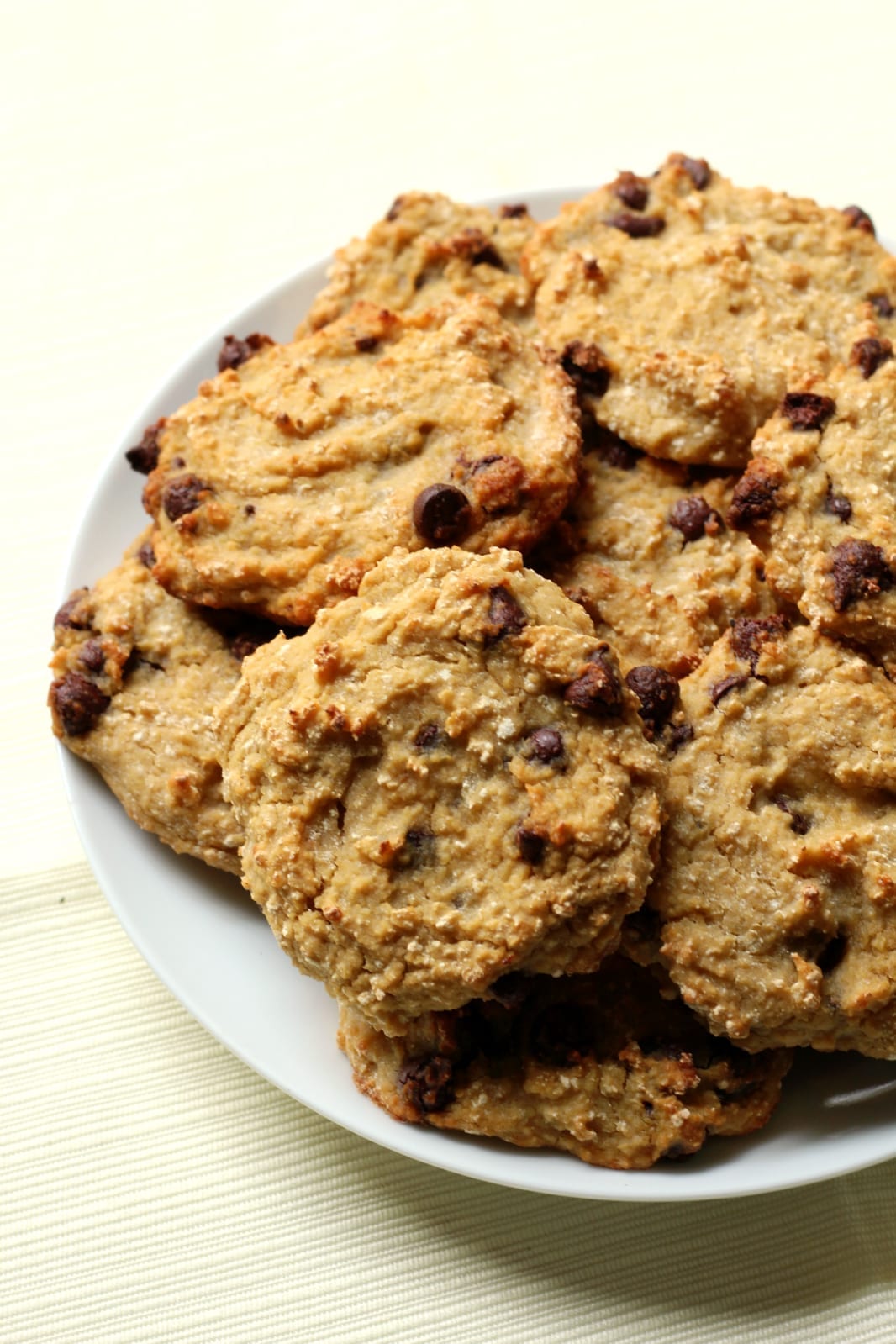 by Nutriplanet
And finally something for those looking for grain-free vegan Christmas cookies! Those vegan paleo chocolate chip cookies without cocoa make a delicious paleo dessert, breakfast or snack to everyone looking for grain-free baked goods. Moreover, this great recipe proves that it's possible to enjoy chocolaty treats even when intolerant to cacao.
And again, suitable on Candida cleanse and reintroduction phase.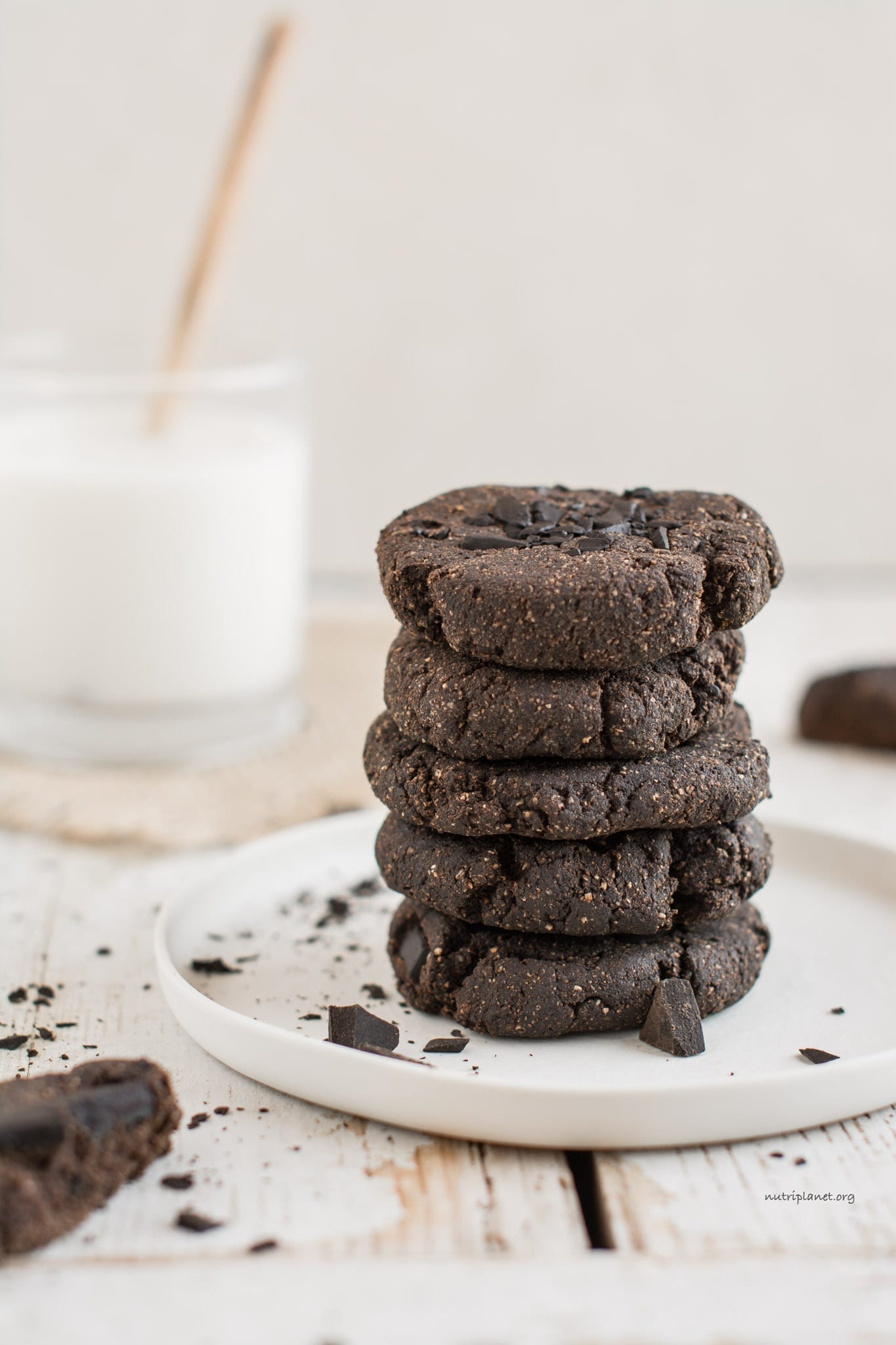 So that's it! I'm sure the above twelve vegan Christmas cookies will keep you busy over the holiday! Most importantly, you'll be able to enjoy both simple and decadent vegan treats that won't wreak havoc on your health. Hence, all those Christmas cookies would also make a perfect gift for your loved ones!
Happy Holidays!
Nele
Disclaimer: this post contains affiliate links. As an Amazon Associate and Goodio affiliate I earn from qualifying purchases. For every purchase made from the links in this post, you'll be able to support my work. So you can look after your health, and contribute to my mission at the same time. Thank you!