2018 is over and it's time for some reflections and summaries. First of all, let me tell you how grateful I am for your support and kind messages during 2018! I promise I'll continue bringing quality content also in 2019. For now, let me treat you with my top whole food plant-based recipes in 2018.
All through 2018 I brought to you 45 new blog posts and 24 videos:
37 new whole food plant-based recipes, including brownies and greenie, blondie, no yeast buns, healthy low-glycemic porridges, buttermilk pancakes, sugar-free and gluten-free cakes, no-yeast cinnamon rolls, guilt-free cookies, protein balls, peanut butter cups, rustic apple pie, raw chocolate candies, sugar-free caramel sauce, sweet ricotta cheese, cream cheese frosting, yogurt parfait, tahini-chickpea salad dressing and tomato pasta sauce, creamy soups, lunch buddha bowl, spinach dip, salad with roasted veggies, black bean burgers, squash casserole, simple veggie stir fry.
5 how-to posts including How to Sprout Buckwheat, How to Make Homemade Applesauce, How to Make Basic Sourdough, How to Make Gingerbread Spice, and Indian Spice Mix.
In addition to posts I created some valuable resources and products for those transitioning to whole food plant-based diet and for those struggling with Candida overgrowth:
Top 35 Whole Food Plant-Based Recipes in 2018
I gathered together 35 top whole food plant-based recipes, i.e. the recipes that were viewed the most on my blog during 2018 independent of their publishing date. Make sure to scroll to the end to discover the most popular recipe through all the years. You'll find delicious whole food plant-based recipes from both sweet and savoury categories including breakfasts, brownies, muffins, bread, healthy snacks, soups, golden milk, yeast-free baking, many nourishing savoury recipes and even a healthy healing shot.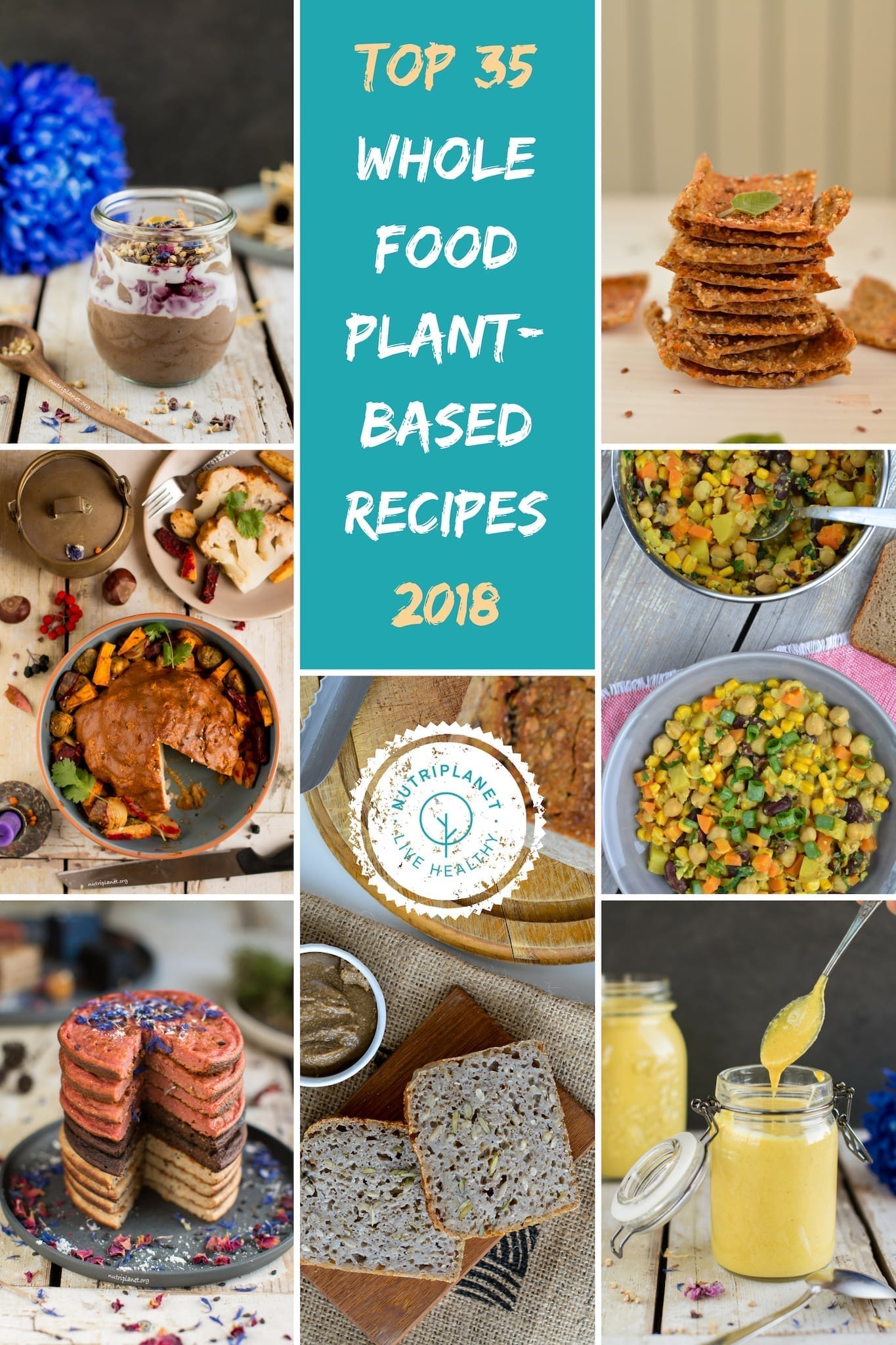 I'd especially appreciate if you let me know YOUR favourites in comments below! Furthermore, feel free to let me know which recipes you'd like to see in 2019.
Enjoy!
35. Golden Milk Recipe with fresh turmeric and ginger.
34. Quick Barley Bread that I absolutely love as it brings back childhood memories 🙂 Karask was something very common where I grew up.
33. Vegan Buttermilk Pancakes were one of my favourite creations from 2018 as they are so delicious and fluffy.
32. Gluten-Free Cinnamon Rolls that honestly stole my heart for being insanely moist and delicious.
31. Peanut Butter Protein Balls that don't contain any dried fruit. Those balls are especially loved by people on Candida diet.
30. Millet-Buckwheat Muffins with Blackcurrants are one of my oldest whole food plant-based recipes that I still love to pieces.
29. Cauliflower Puree Soup is a perfect comfort food for winter months.
28. Low-Fat Apple-Cinnamon Muffins always find their way back to me when I need something leaner between all that peanut butter 🙂
27. Vegan Tiramisú made me jump of joy after transitioning to whole food plant-based diet. Most importantly, I realised that anything can be veganised and made healthy.
26. Mung Bean Breakfast Porridge was born when I wanted to create a grain-free low-glycemic breakfast.
25. Buckwheat Oat Bran Zucchini Muffins were the first muffins I created for vegan Candida diet.
24. White Bean and Peanut Butter Brownie is one of the earliest healthy brownie recipes I ever created.
23. Gluten-Free Vegan Blondies came to life when I got tired of all the brownies 🙂
22. Whole Food Plant-Based Gingerbread is one of the first gingerbread cookie recipes I ever published.
21. Oil-Free Vegan Salad Dressing is a recipe that I like to make a big batch to have it on hand for easy salads.
20. Vegan Yogurt Parfait is a great afternoon pick-me-up snack that takes only one bowl and less than 5 minutes to make!
19. Chickpea Cookie Dough Bites are without a doubt one of my favourite whole food plant-based recipes created in 2018.
18. Easy Vegan Lentil Brownies are the first brownies I made of sprouted lentils resulting in delicious low-glycemic vegan treat.
17. Cheesy Veggie Lentil Casserole is one of my favourite savoury recipes dating back to May 2015. I'm glad to see my readers share my fascination.
16. Beetroot Soup with Chickpeas belongs to my Barcelona era and brings back sweet memories 🙂 Moreover, it tastes deliciously sweet as well!
15. No Yeast Vegan Gluten-Free Cinnamon Rolls are the first cinnamon rolls I baked without yeast. I'm glad to see my readers appreciate this recipe! Hush-hush… I actually prefer the rolls that were listed above 😉
14. Raw Chocolate Candies really lit up my life! I don't know why it took me so long to create a vegan raw chocolate recipe. After all, it is so easy and rewarding to make your own chocolate candies.
13. Vegan Sweet Potato Brownies were my favourites for a long time… until I created the versions with lower glycemic load.
12. Vegan Paleo Brownies were born out of necessity. I don't know about you, but I simply can't keep it to one piece when it comes to my healthy and delicious treats. However, at the same time I need to keep my blood sugar stable. Hence, I created grain-free version that is very low in sugars. As you can see from the rank of this recipe, I'm not the only one appreciating a huge piece of brownie 🙂
11. Anti-Fungal Anti-Inflammatory Shot has been my companion ever since I started Candida diet. Besides its super healing properties, I can't help but love it so much I can even have it for dessert 🙂 I'm so happy to see that people love it as much as I do.
10. Candida Fighting Carrot Cake Porridge is another recipe that dates back to when I started Candida cleanse. I remember enjoying this recipe so much that I'd look forward to my breakfasts already at lunchtime 🙂
9. Ginger Lentil Soup reminds me of Barcelona again. I created this recipe when it was the flu season and the whole family had gone down with cold. Hence, we had this soup every day for lunch until we got better.
8. Vegan Gluten-Free Blueberry Muffins are simply so delicious, beautiful and fluffy that you won't be able to resist them 🙂
7. Chickpea-Red Bean Stew is one of those hearty comfort foods that fit perfectly into cold winter months.
6. Gluten-Free Yeast-Free Buns are such a life-saver for everyone who can't have yeast. I'm pretty happy with this recipe myself and therefore it delights me even more to see that others appreciate it as well.
5. Oat Bran-Buckwheat Pancakes were the first pancakes I created for those on Candida cleanse. Given the recipe's popularity, it seems there are many people struggling with Candida overgrowth.
4. Whole Roasted Cauliflower doesn't seem to lose its popularity with time. After all, who wouldn't crave for a nice and comfy meal like this at holidays? Moreover, I'd give the recipe extra kudos for being oil-free!
3. Raw Vegan Cheesecake proudly takes the third place in the list of most popular whole food plant-based recipes in 2018. This no-bake gluten free vegan cheesecake recipe is also refined sugar free and Candida diet friendly. Moreover, it is also delicious and has perfect texture, i.e. it doesn't fall apart when kept out of freezer for a period of time.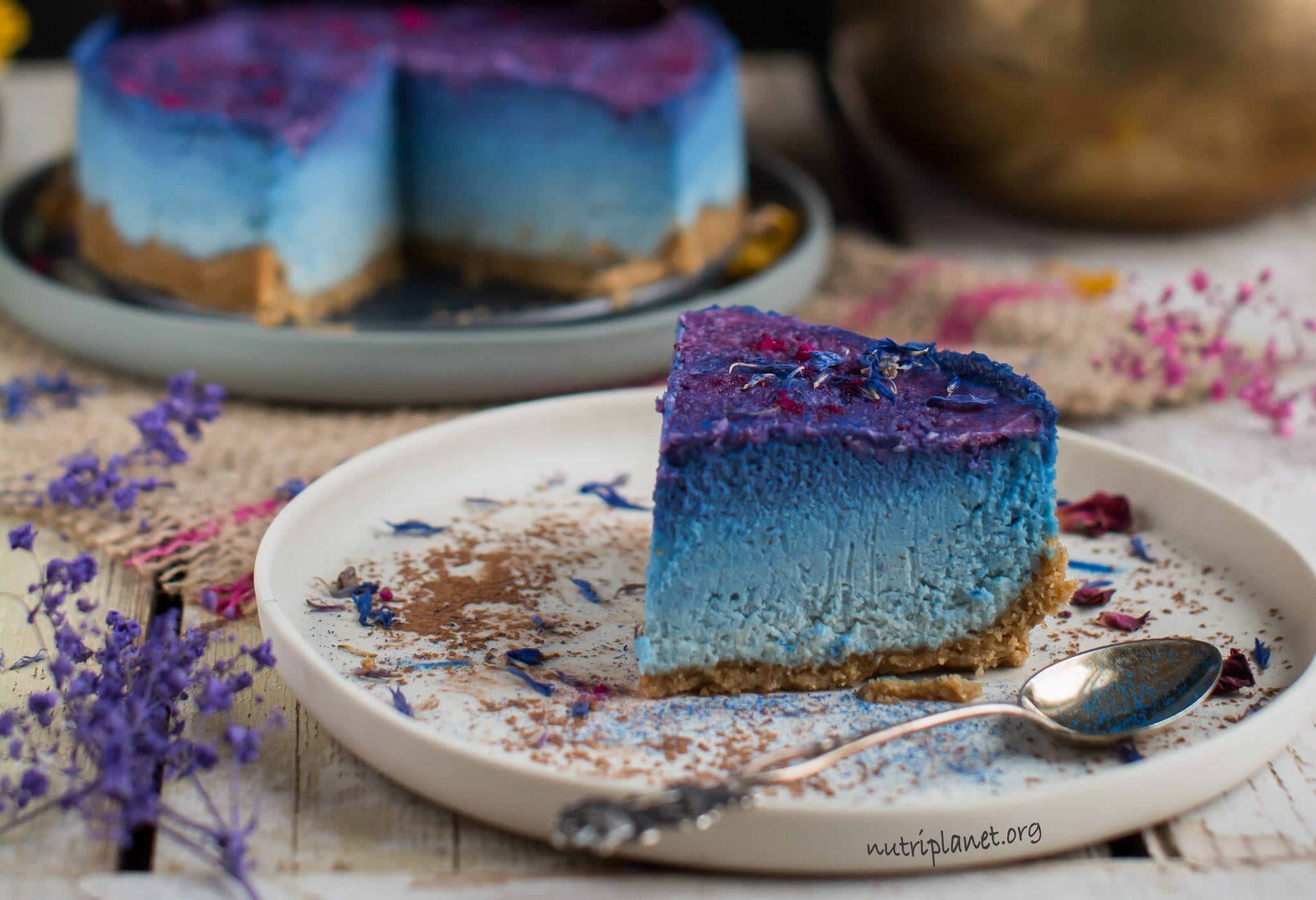 2. Homemade Oil-Free Buckwheat Crackers continue to rank well since I published the recipe back in 2016. After all, those crackers are so deliciously crispy and made of whole food ingredients. Moreover, soaking the buckwheat groats gives this recipe an extra health boost.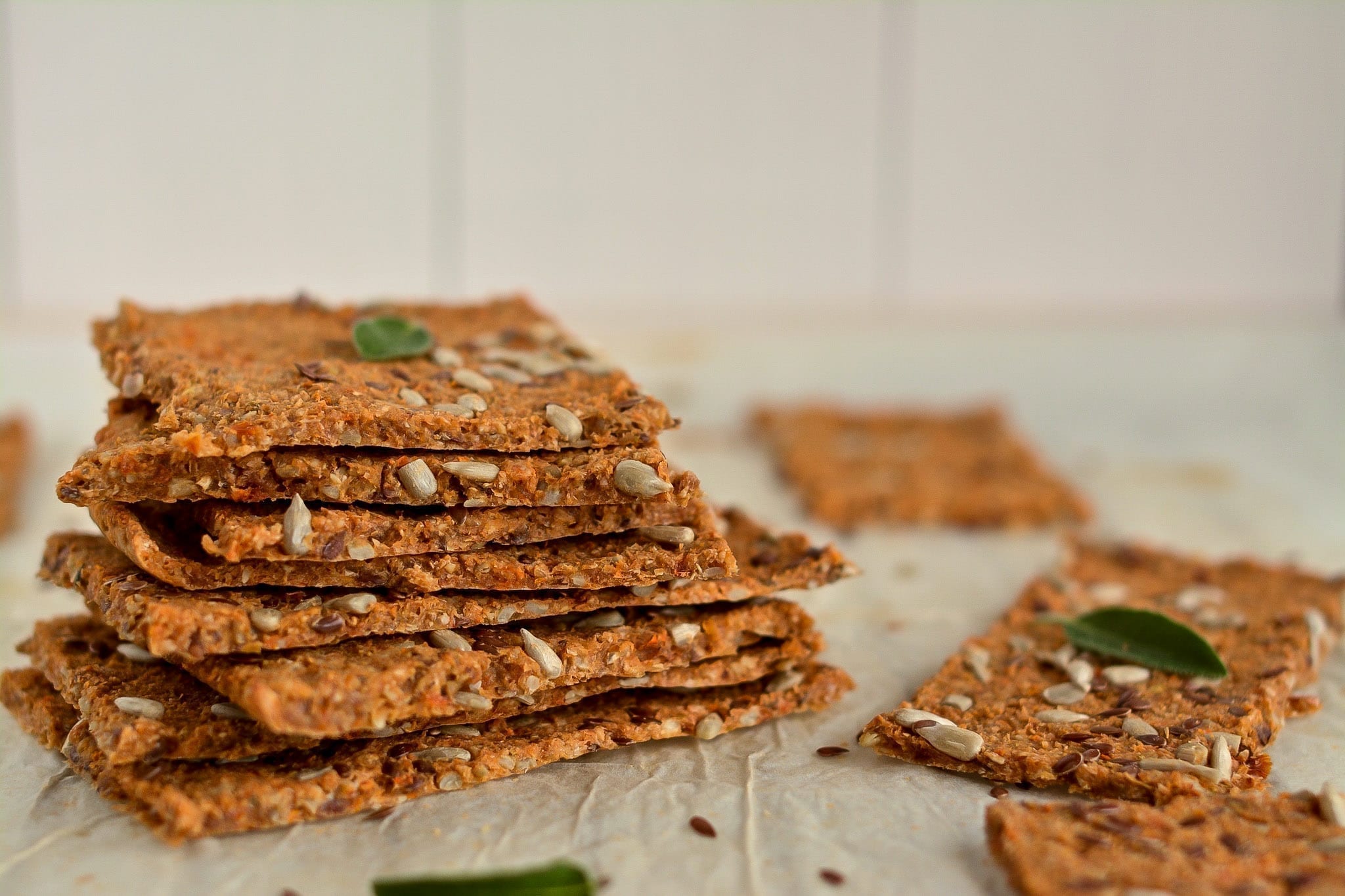 1. Fermented Buckwheat Bread is undoubtedly the most popular recipe of all times! I don't seem to beat this recipe ever again as it continues its predominant success year after year 🙂 I guess people love their bread even if they can't have yeast or gluten! In fact, this is a perfect yeast-free sourdough bread recipe that doesn't require any kneading or starter. It's made of raw buckwheat groats by first soaking them and then blending into batter with water.
And here you have the top 35 plant-based recipes of 2018! Don't forget to comment below with your favourite whole food plant-based recipes!
Yours truly,
Nele