I developed my Millet-Buckwheat Groat Muffin Breads' recipe into muffins that are as springy, but have a sweeter taste. Besides banana, the sweetness comes from oat milk and figs – my latest favourites to give sweet taste to bakes.
Until very recently I only used dates, but after discovering the scrumptious characteristics of figs, I decided to stick to those at least for a while. I especially like the crunchy fig seeds that make the consistency so much richer. Moreover, figs are rich in calcium, potassium and iron, and have lower glycemic load than dates. Also, figs contain five times more calcium than dates.
I added blackcurrants to have a sour taste in contrast to the sweetness of figs. Any sour berries can be used, i.e. cherries or red currants.
My millet-buckwheat muffins with blackcurrants are plant-based, oil-free, sugar-free and gluten-free.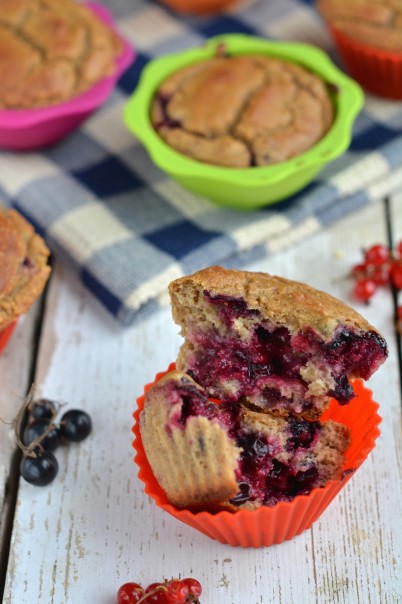 Ingredients |9 muffins|
½ cup (90g, 3.2oz) millet
½ cup (80g, 2.8oz) unroasted buckwheat groats
4 figs, chopped
160ml (5.6oz) oat or rice milk
1 tbsp. applesauce
1 heaped tbsp. (40g, 4oz) peanut butter
1 big ripe banana
Pinch of sea salt
2 heaped tsps. baking powder
¾ cups (100g, 3.5oz) blackcurrants, fresh or frozen
Preparation:
Soak millet and buckwheat overnight (or all day) in separate bowls. Wash and drain (you can use one sieve).
Soak chopped figs in 160ml of oat milk for at least 30 minutes.
Heat oven to 175 C (350 F).
Put all ingredients except baking powder and blackcurrants in a blender and blend until smooth batter is formed. Don't worry; it's supposed to be fairly liquid as millet swells quite significantly.
Now, blend in baking powder. Finally mix in (DON'T BLEND) the blackcurrants.
Divide the batter between 9 muffin forms and bake for 33-35 minutes until the muffins are golden.
The millet-buckwheat muffins with blackcurrants make a delightful breakfast or mid-morning/afternoon snack with tea or coffee.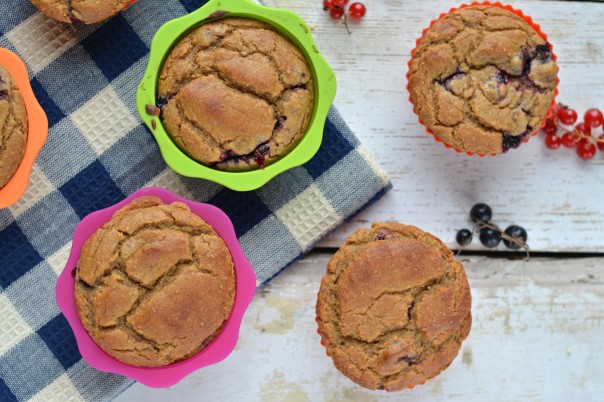 Nutritional info per muffin: 139 kcal, 23g carbohydrates, 3.41g fats, 3.93g protein, and 3.31g fibres.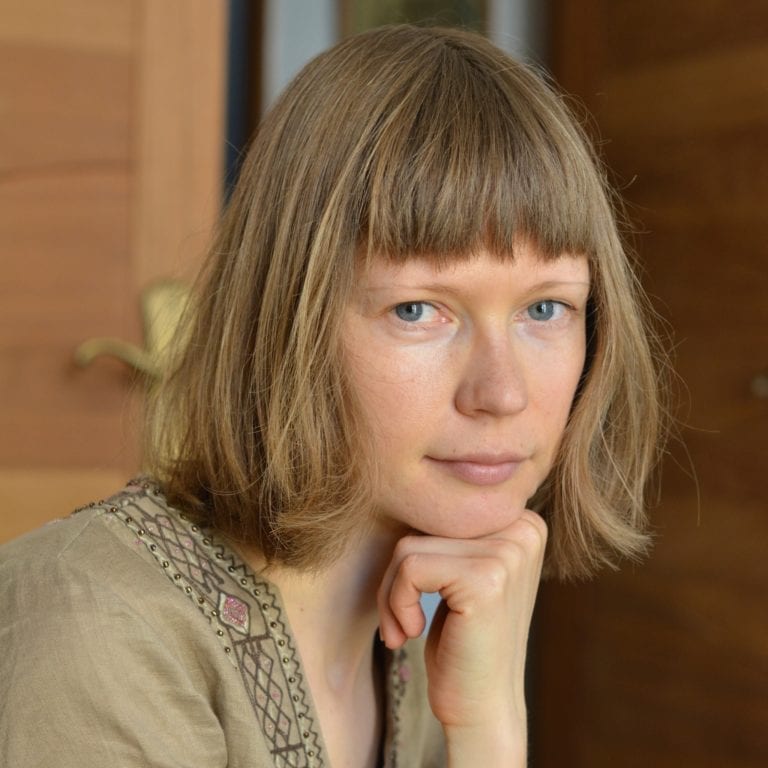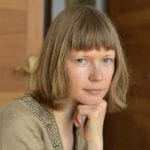 Nele Liivlaid: founder of Nutriplanet.org She has been into healthy eating for many years, but developed a more profound interest in nutrition and related diseases when she started reading The China Study and other special books on nutrition. After being in real estate and hospitality business for more than 10 years she decided to totally change her path to spread the word about healthy and sustainable nutrition and lifestyle.