Editor's note: Check out a more recent updated post with tutorial video Vegan Gluten-Free Blueberry Muffins
I named these healthy goodies muffin breads rather than muffins because they are only subtly sweet. Hence, you are able to taste all the ingredients. There is the divine flavour of blueberries as well as subtle sweetness of peanut butter combined with the taste of banana. And then of course the nutty flavours of millet and buckwheat!
I don't know about you, but I find the problem with conventional bakes the overly sweet taste. It only lets you only distinguish the texture and not the flavours.
I initially wanted to create muffins that used soaked groats instead of flour and were different from my Karask Muffins, but unexpectedly they also turned out delightfully soft and springy like a sponge cake. I just love the texture of these muffin breads and I'm sure I'll develop a vegan sponge cake tart using this recipe as a base.
These healthy millet-buckwheat groat muffin breads are plant-based, vegan, gluten-free, sugar-free, and oil-free.

Millet-Buckwheat Groat Muffin Breads
Ingredients:8 muffins
½ cup (90g, 3.2oz) millet
½ cup (80g, 2.8oz) unroasted buckwheat groats
80ml (2.8oz) oat or rice milk
1 tbsp. applesauce
1 heaped tbsp. (40g, 1.4oz) peanut butter
1 big ripe banana
Pinch of sea salt
2 heaped tsps. baking powder
¾ cups (100g, 3.5oz) blueberries, fresh or frozen
Directions
Heat oven to 175 C (350 F).
Soak millet and buckwheat overnight (or all day) in separate bowls. Wash and drain (you can use one sieve).
Put all ingredients except baking powder and blueberries in blender and blend until smooth batter is formed. Don't worry; it's supposed to be fairly liquid as millet swells quite significantly. Now, blend in baking powder. Finally mix in (DON'T BLEND) the blueberries.
Divide the batter between 8 muffin forms and bake for 30-33 minutes until the muffins are golden.
These muffins make a delightful breakfast or mid-morning/afternoon snack with tea or coffee.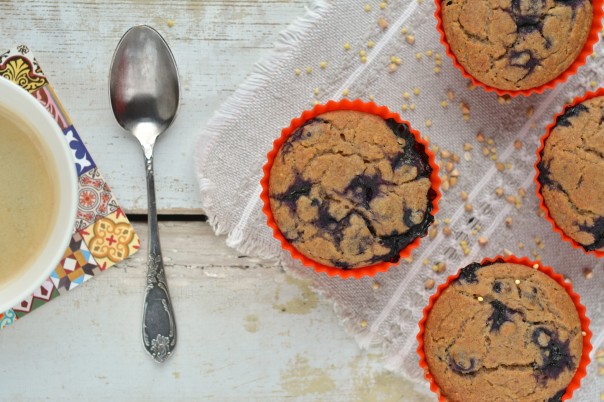 Enjoy!
Nutritional info per muffin: 134 kcal, 21.3g carbohydrates, 3.63g fats, 4.08g protein, and 2.38g fibres.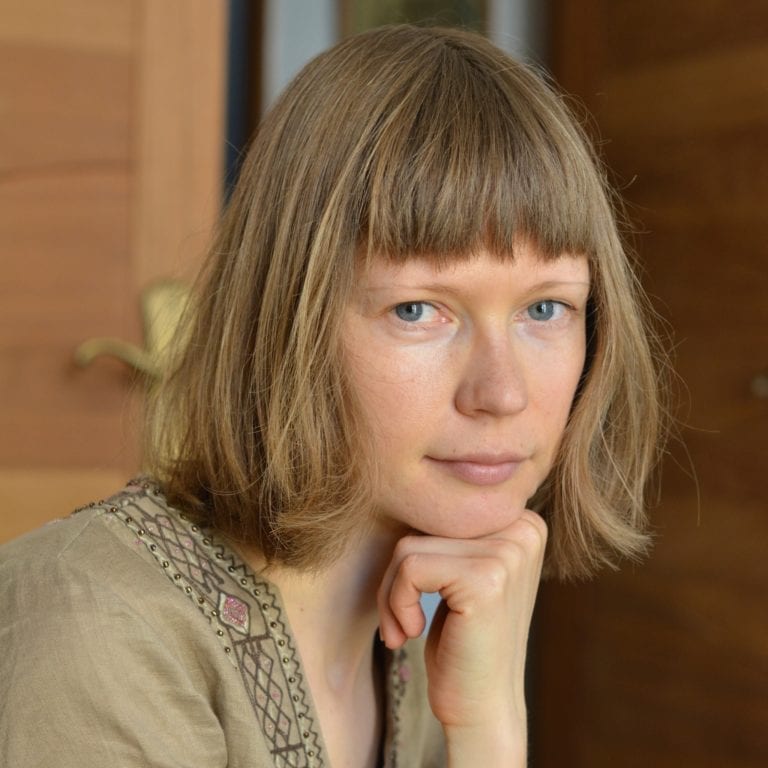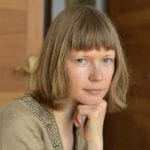 Nele Liivlaid: founder of Nutriplanet.org She has been into healthy eating for many years, but developed a more profound interest in nutrition and related diseases when she started reading The China Study and other special books on nutrition. After being in real estate and hospitality business for more than 10 years she decided to totally change her path to spread the word about healthy and sustainable nutrition and lifestyle.