I need to fix a quick lunch very often and find a red lentil stew or a soup to be the quickest and simplest things to prepare. Red lentils are ready in no time even without soaking and are so hearty and filling besides having a nice flavour.
The ingredients of my lentil soup vary depending on what's in the fridge and pantry, but the below is one of my favourites.
Onions, garlic, carrots and lentils are the sure ingredients every time to which I add starches (corn, potatoes, yucca or sweet potatoes), some vegetables (red bell peppers, celery, summer squash, kale, Swiss chard, green beans and/or broccoli), and flavours (turmeric, smoked paprika, cumin, mustard seeds and/or curry powder). Sometimes I add a bit of coconut milk and/or tomato puree for extra flavour.

I use onion flakes and dried garlic to save time on peeling and chopping, but you can go ahead and use a small fresh onion and a few garlic cloves instead.
The lentil-kale soup is ready to eat in 15-20 minutes, is of course plant-based, gluten-free and uses no oil.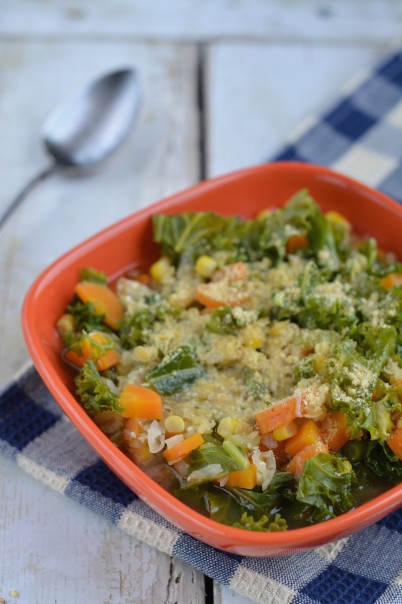 Ingredients |2 servings|
2 tbsps. onion flakes
1 tsp. dried garlic
1 heaped tsp. broth powder
100g (3.5oz) dry red lentils, washed
1 big carrot, chopped
½ cup sweet corn
1 cup green beans, fresh or frozen
4 kale leaves, stems removed and chopped
Water
Preparation:
Put all ingredients except kale in a pot and cover with boiling water from kettle. Simmer covered for 13 minutes adding water as the lentils swell. It's up to you to make a thicker or a more liquid soup.
6 minutes before the soup is done, add chopped kale on top. Don't mix the kale in, but let it steam instead.
Let the soup cool a bit and serve with nutritional yeast and fresh parsley.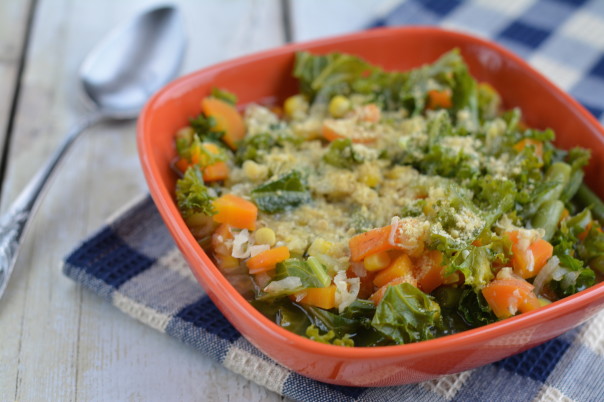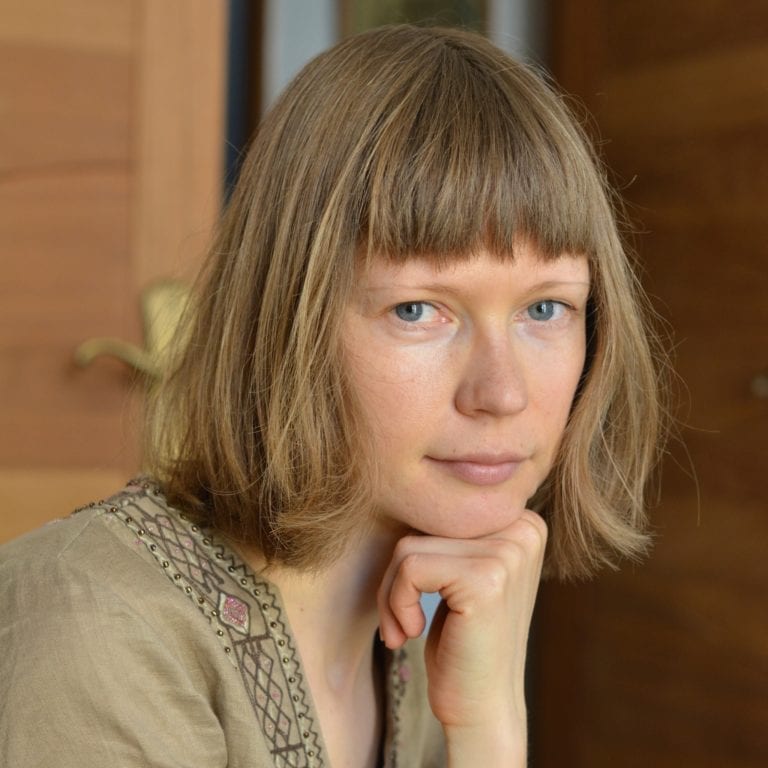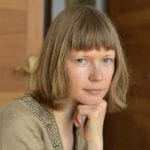 Nele Liivlaid: founder of Nutriplanet.org She has been into healthy eating for many years, but developed a more profound interest in nutrition and related diseases when she started reading The China Study and other special books on nutrition. After being in real estate and hospitality business for more than 10 years she decided to totally change her path to spread the word about healthy and sustainable nutrition and lifestyle.