When I transitioned to plant-based diet back in 2012 I discovered that soaked and blended raw buckwheat assembled the most to my beloved ricotta cheese. Hence, I came up with sweet vegan ricotta cheese recipe, which is a perfect base to work with or consume as is.
P.S. Check out a short video further down to see the consistency.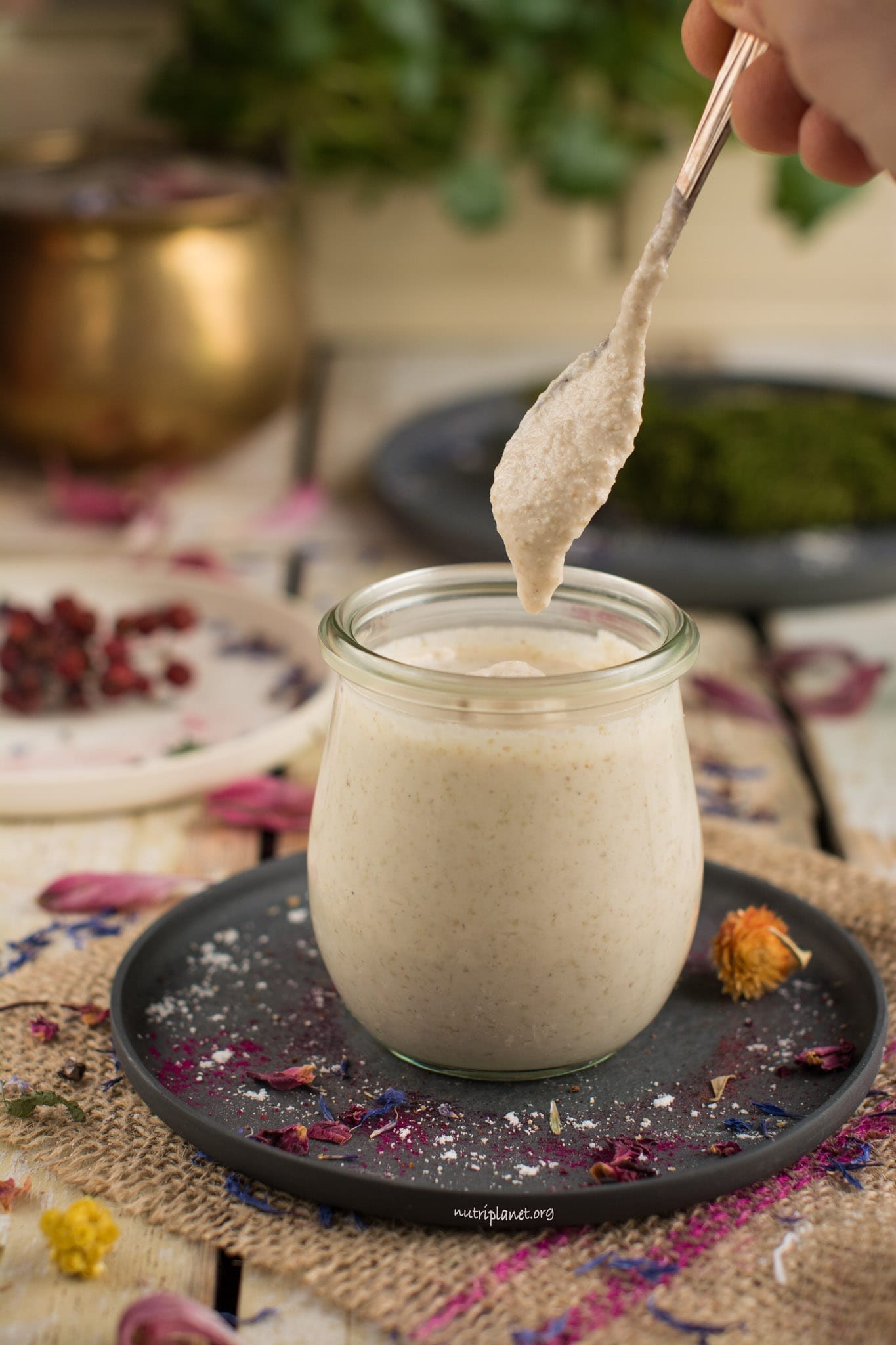 In my book Plant-Based Made Easy: The Complete Practical Guide to Transitioning to Healthy Whole Food Diet I have several delicious dessert and breakfast recipes that fit into daily menu using raw buckwheat as well:
Ricotta with berries
Dessert with Poppy Seeds
Cheesecake Bowl
I made this version of my vegan ricotta cheese quite high in fat as I was looking to mimic whipped cream. However, the recipe is versatile enough to make your own adjustments. For example, ditch the coconut cream and/or use more buckwheat and less cashews and you have a much-much lighter treat suited even for breakfast.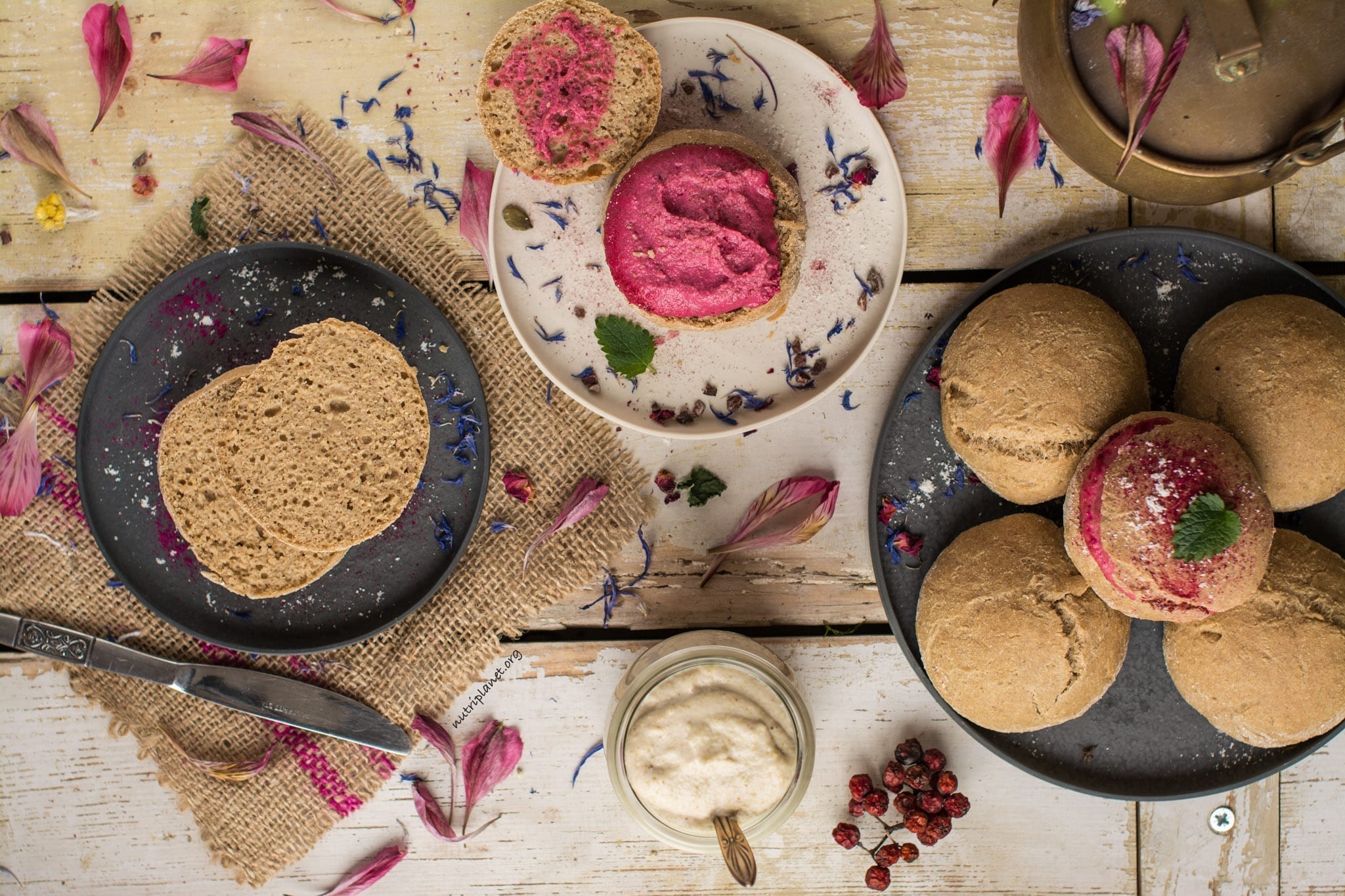 Finally, give some character to your vegan ricotta cheese recipe by making it colourful. You can use all kinds of natural colours:
Alternatively replace some or all of the plant milk with berry or vegetable juices to achieve some colour. For example, use beetroot, blueberry, aronia, blackcurrant, lingonberry, or acai juice.
You can use my vegan ricotta cheese recipe as follows: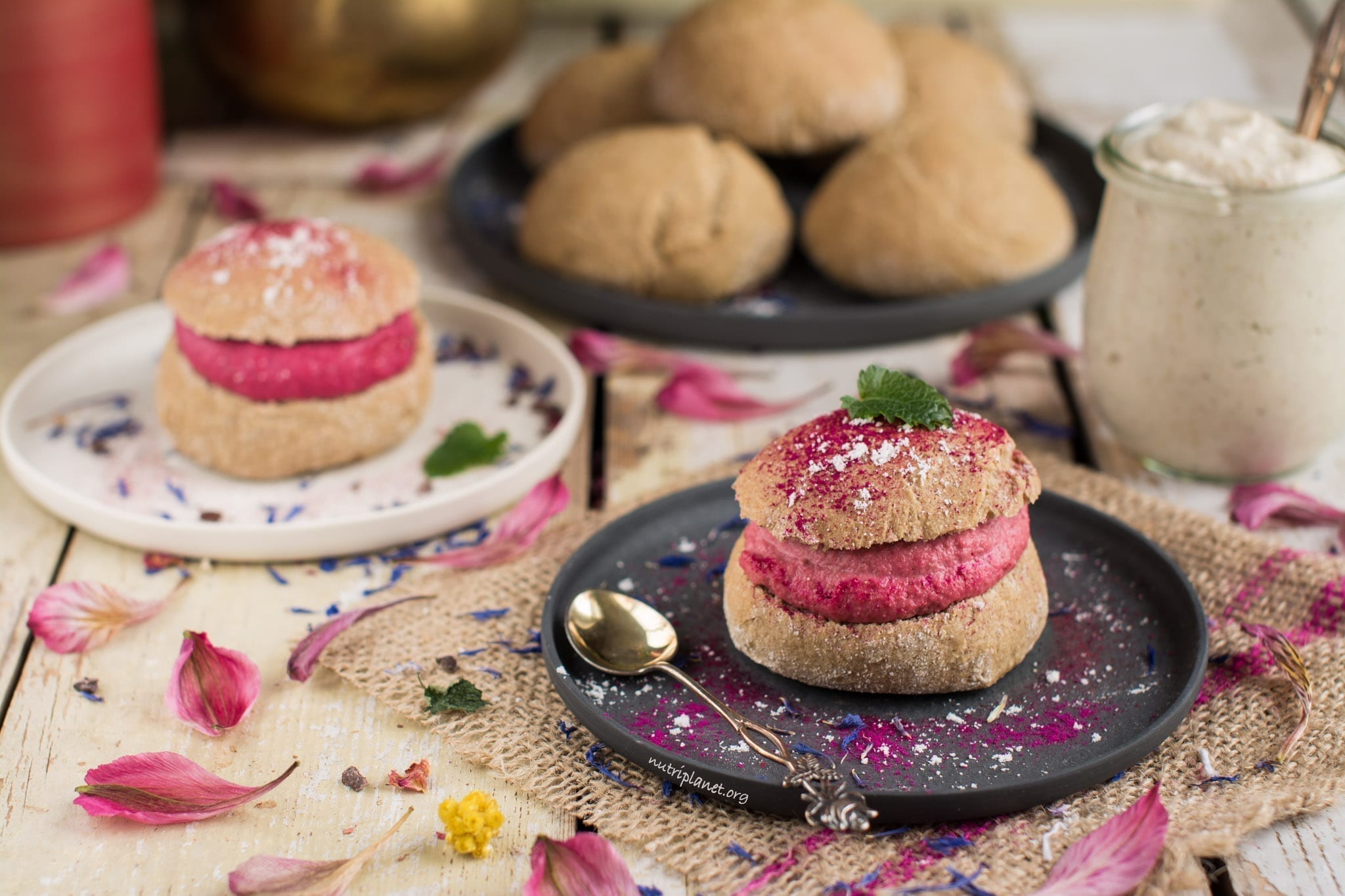 Vegan Ricotta Cheese Recipe
Ingredients
100g (3.5oz) raw buckwheat groats, soak
100g (3.5oz) raw cashews, soak
Juice of a half a lemon
⅛ tsp. Himalayan salt
2 tbsps. birch xylitol
2 tbsps. coconut cream (the thick part) or coconut puree
About 3 tbsps. unsweetened almond milk (depends on the desired consistency)
Directions
Soak buckwheat groats and cashews in separate bowls overnight. Then drain and rinse.
Pour soaked cashews and groats along with the rest of the ingredients into beaker or blender and process until you have creamy and homogeneous consistency. I find it easier with immersion blender, especially for thicker version.
Nutritional info per 1/10 recipe: 116 kcal, 10.9g carbohydrates (37.5% of kcal), 6.92g fats (53.5% of kcal), 3.4g protein (11.7% of kcal), 1.55g fibre, and 5 GL points.
Tips on my sweet vegan ricotta cheese recipe:
If you're not on Candida diet, use any sweetener you like. Also, you can regulate the sweetness according to your tastebuds or for the recipe you're using the cream for.
Use any plant milk you have in hand, if you don't have almond milk.
Should you be on Candida cleanse, replace cashews with soaked and peeled almonds.
Store in a sealed container in fridge for up to 4-5 days. It'll thicken a bit at which point you can add plant milk to achieve the desired consistency.
PIN IT!