For me raw buckwheat is one of the greatest findings since discovering plant-based eating more than two years ago. I never knew it existed, how it looked like, how it tasted or what could be made out of it. However, I have learned a great deal!
I have already shared my Fermented Raw Buckwheat Bread, which I still bake on weekly basis, as I have not found any bread I'd like more. From the sweet side you might remember Ricotta-Biscuit Tart, which was a real hit in my family.
The simple plain ricotta was actually one of my first experiments with raw buckwheat and I was really amazed how much it resembled "the real thing". It is great for breakfast, snack or dessert being totally dairy-free.
Watch me make it in the second video:
While many people think that buckwheat is a cereal grain, it is actually a fruit seed that is related to rhubarb and sorrel making it a suitable substitute for grains for people who are sensitive to wheat or other grains that contain protein glutens. Buckwheat is also a good source of magnesium. This mineral relaxes blood vessels, improving blood flow and nutrient delivery while lowering blood pressure – the perfect combination for a healthy cardiovascular system. (1)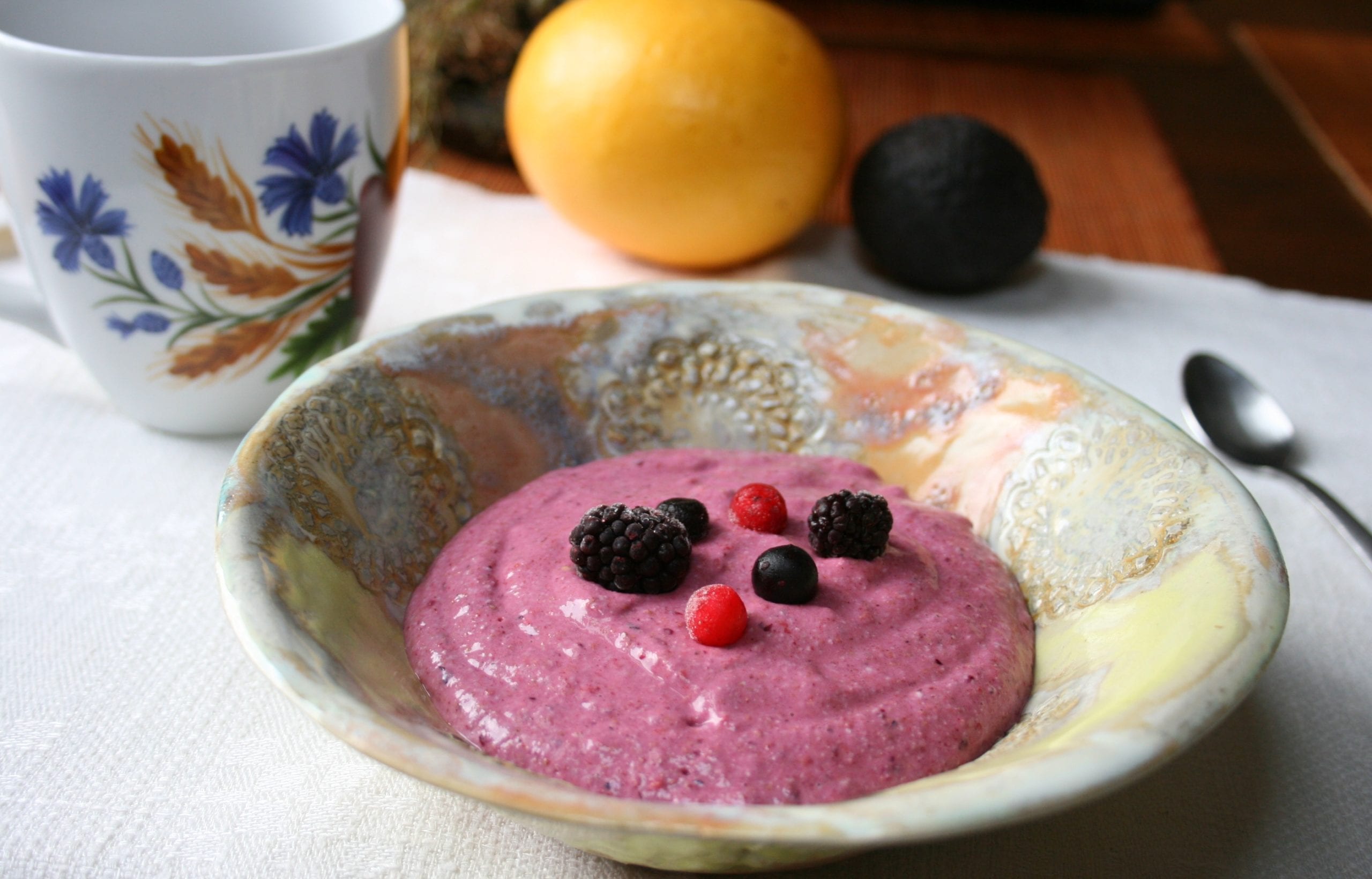 Raw Buckwheat Ricotta |2 servings|
Ingredients:
100 g (3.5oz) raw buckwheat (unroasted)
1 ripe banana
2 tbsp coconut milk
2 tbsp blackcurrants
6 strawberries
water (enough for the desired consistency)
Preparation:
Soak the buckwheat overnight or for at least 4 hours. Drain and rinse carefully as the soak water is very slimy. Put all ingredients to a blender and process until smooth. Add water little by little – you can always add more if necessary.
Nutritional info per serving: 283 kcal, 55.3 g carbohydrates, 4.5 g fats, 7.48 g protein.
Reference:
1. http://www.whfoods.com/genpage.php?tname=foodspice&dbid=11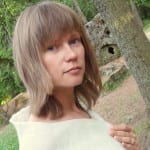 Nele Liivlaid: founder of Nutriplanet.org
She has been into healthy eating for many years, but developed a more profound interest in nutrition and related diseases when she started reading The China Study and other special books on nutrition. After being in real estate and hospitality business for more than 10 years she decided to totally change her path to spread the word about healthy and sustainable nutrition and lifestyle.