I know I missed the international vegan pizza day, but this was because I was finishing eCornell's course on Plant-Based Nutrition – a pretty good excuse I think 🙂
All the same, I managed to prepare a pizza my family loved a bit later. Healthyandnourished.com and veganricha.com inspired me to create this mushroom-kale pizza on a flourless cauliflower-chickpea crust.
I plan to experiment with pizzas also in the future, so stay tuned!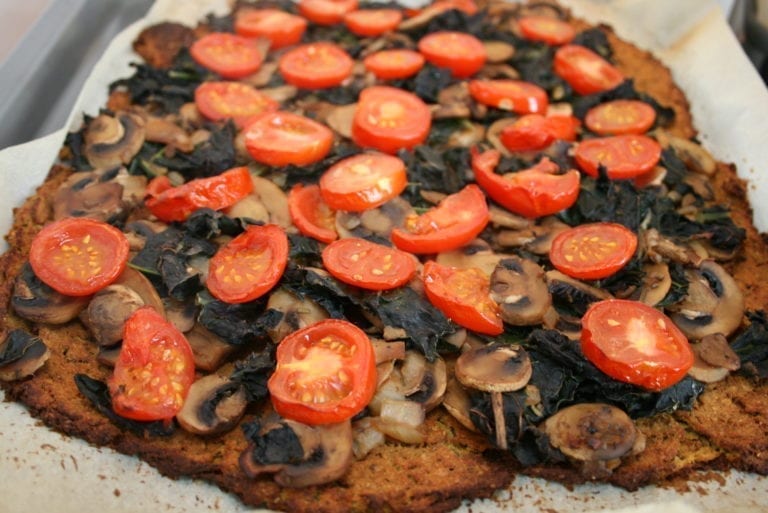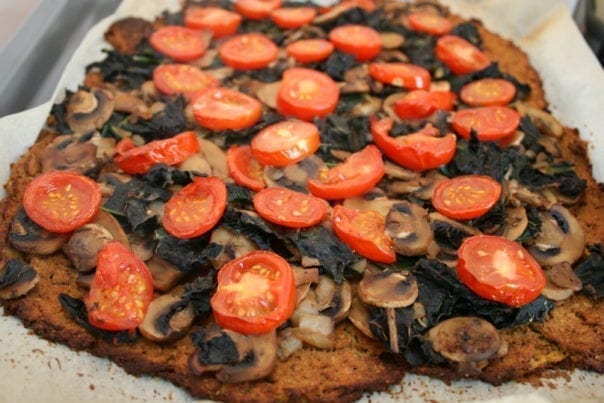 The crust:
1 smaller cauliflower head
1 can chickpeas
1 tsp curry spice
1 tsp turmeric powder
1 tbsp chia seeds
1 tsp oregano
Topping:
1 onion, chopped
4 garlic cloves, crushed
300 g mushrooms
sea salt
black pepper
200 g kale, chopped (can sub with spinach, pak choi)
cherry tomatoes
Preparation of the crust:
Mix chia seeds with water and let sit for about 30 minutes (stirring occasionally and adding water as needed).
Wash and rinse the chickpeas. Process into a paste with immerse blender.
Pre-heat oven to 425 F (220 C). Process cauliflower in food processor. Put the cauliflower on a parchment lined sheet. Spread the grated cauliflower and bake for 7 minutes. Remove from the oven and transfer to a bowl. Cool slightly. Add the chia gel to the mix. Add spices and chickpea paste and mix well. It should become a soft-textured dough.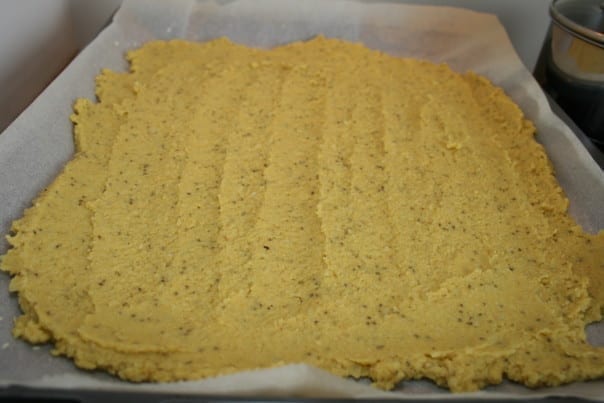 Spread/press the mixture on a parchment lined sheet. Bake for 30-35 minutes or until the crust is golden and the centre is not soft to touch (bake time depends on the moisture content). Turn the sheet around after 20 minutes, if needed.
Cool slightly.
Preparation of the topping:
Put chopped onion, crushed garlic and mushrooms with salt and pepper on a saucepan and sauté covered for 5 minutes – add a bit of water only if necessary (the mushrooms should provide enough moisture). Add kale and simmer for additional 5-7 minutes.
Spread the topping on the crust. Put slices of cherry tomatoes on top and bake for 10-15 minutes. If the crust starts to brown too quickly, reduce the temperature to 375 F (190 C) and cook until done. Cool for 5 minutes before slicing. Serve immediately.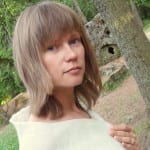 Nele Liivlaid: founder of Nutriplanet.org
She has been into healthy eating for many years, but developed a more profound interest in nutrition and related diseases when she started reading The China Study and other special books on nutrition. After being in real estate and hospitality business for more than 10 years she decided to totally change her path to spread the word about healthy and sustainable nutrition and lifestyle.