Believe it or not, but last week I made pureed beetroot soup for the first time. I absolutely adore beetroot, but I've been having them raw in morning smoothies, and boiled or oven-baked in salads, as a side, and in cakes or brownies.
Good thing about beetroot soup is, if you have quality ingredients, nothing can go wrong – the sweetness of beets combined with thickness of potatoes is just heavenly!
My kid loved this beetroot soup so much that we had to have it two days in a row.

1 medium onion, chopped
3 garlic cloves, chopped
1tsp (heaped) vegetable broth powder
3 medium carrots, chopped
2 bigger potatoes, cur into smaller cubes
450g (16oz) boiled or oven-baked beetroot with juice, cut into big cubes
1 can chickpeas, washed and drained
Preparation:
Heat up a thick-bottomed soup pot, add two tablespoons of water and wait until it starts to sizzle. Sautee onion, garlic and carrots with broth powder for about 3 minutes adding water one tablespoon at a time if necessary to prevent sticking.
Add potatoes and about 840ml (3.5 cups) water, bring it to boil and let it simmer for 10-12 minutes until the potatoes are soft. Turn off the heat.
Add beetroot cubes with juice and process with immerse blender until the soup is nicely pureed. Make it silky smooth or leave some chunks in – it is entirely up to you.
Divide the chickpeas between portions and add them to soup bowl. Garnish with nutritional yeast, black pepper and fresh parsley.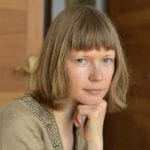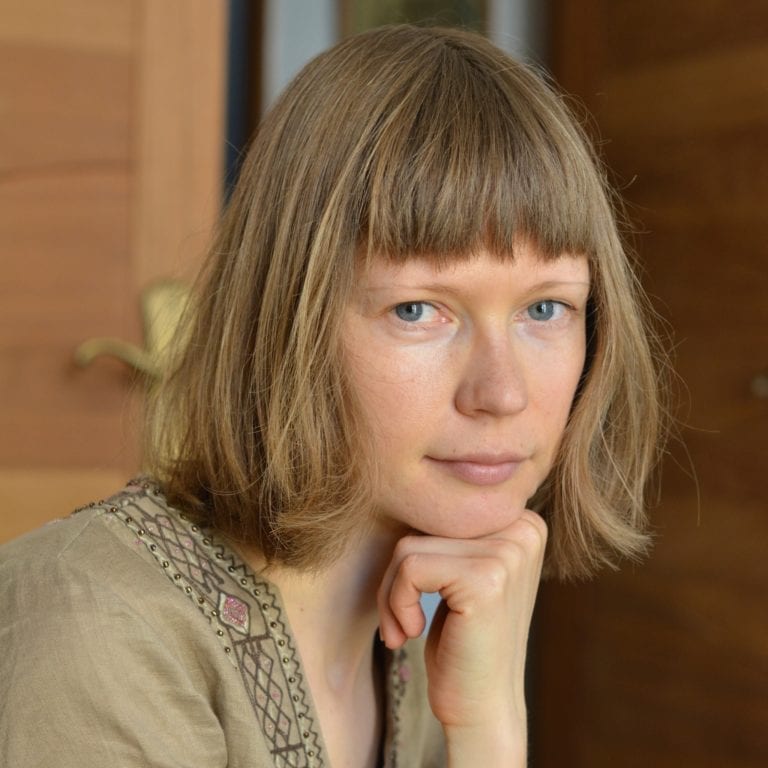 Nele Liivlaid: founder of Nutriplanet.org She has been into healthy eating for many years, but developed a more profound interest in nutrition and related diseases when she started reading The China Study and other special books on nutrition. After being in real estate and hospitality business for more than 10 years she decided to totally change her path to spread the word about healthy and sustainable nutrition and lifestyle.