Find out which were the 30 best vegan recipes on my whole food plant-based blog in 2021. Among the recipes you'll find low glycemic breakfasts (pancakes, oatmeal, porridge), sweet and savoury muffins, sourdough bread, and snacks (parfait, bliss balls, chips).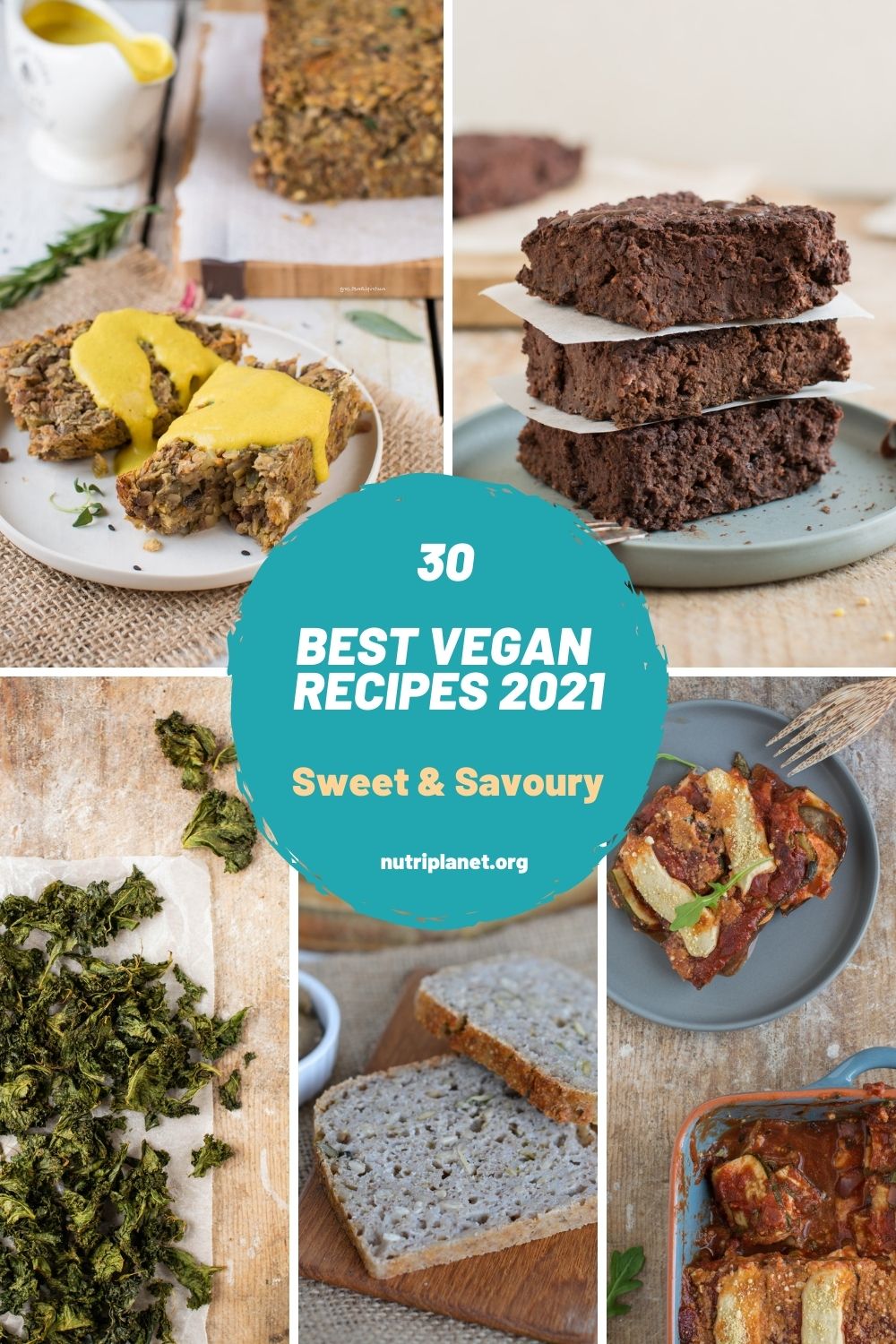 The Best Vegan Recipes of 2021
This gluten-free vegan egg salad sandwich is super easy and quick to make as you'll only need 1 bowl, a fork and 10 minutes of your time. Spread it on a slice of toasted bread and bite into egg-flavoured creamy deliciousness!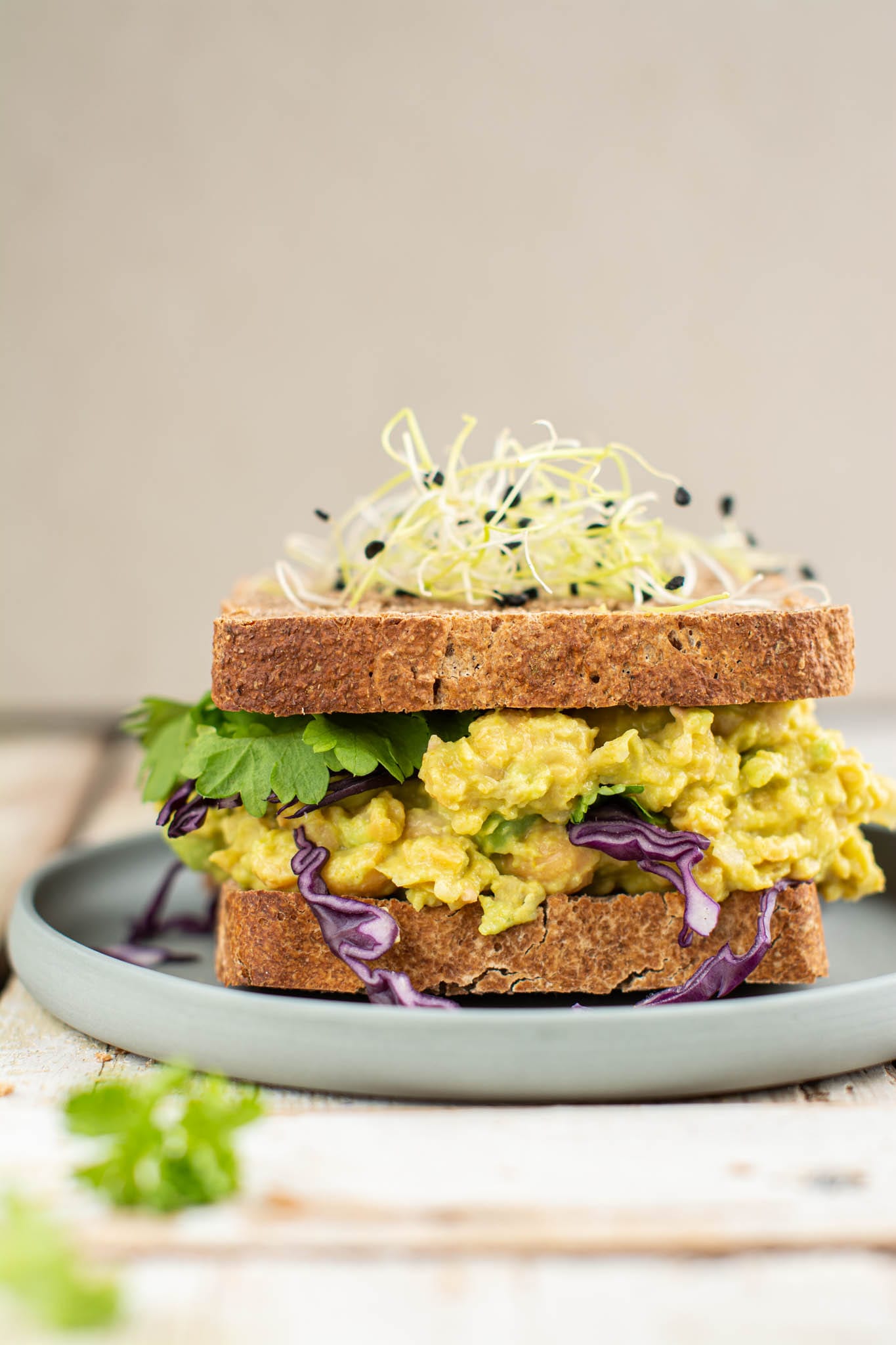 Learn how to make yeast-free and oil-free buckwheat crackers that will satisfy that crunch cravings in a healthy way.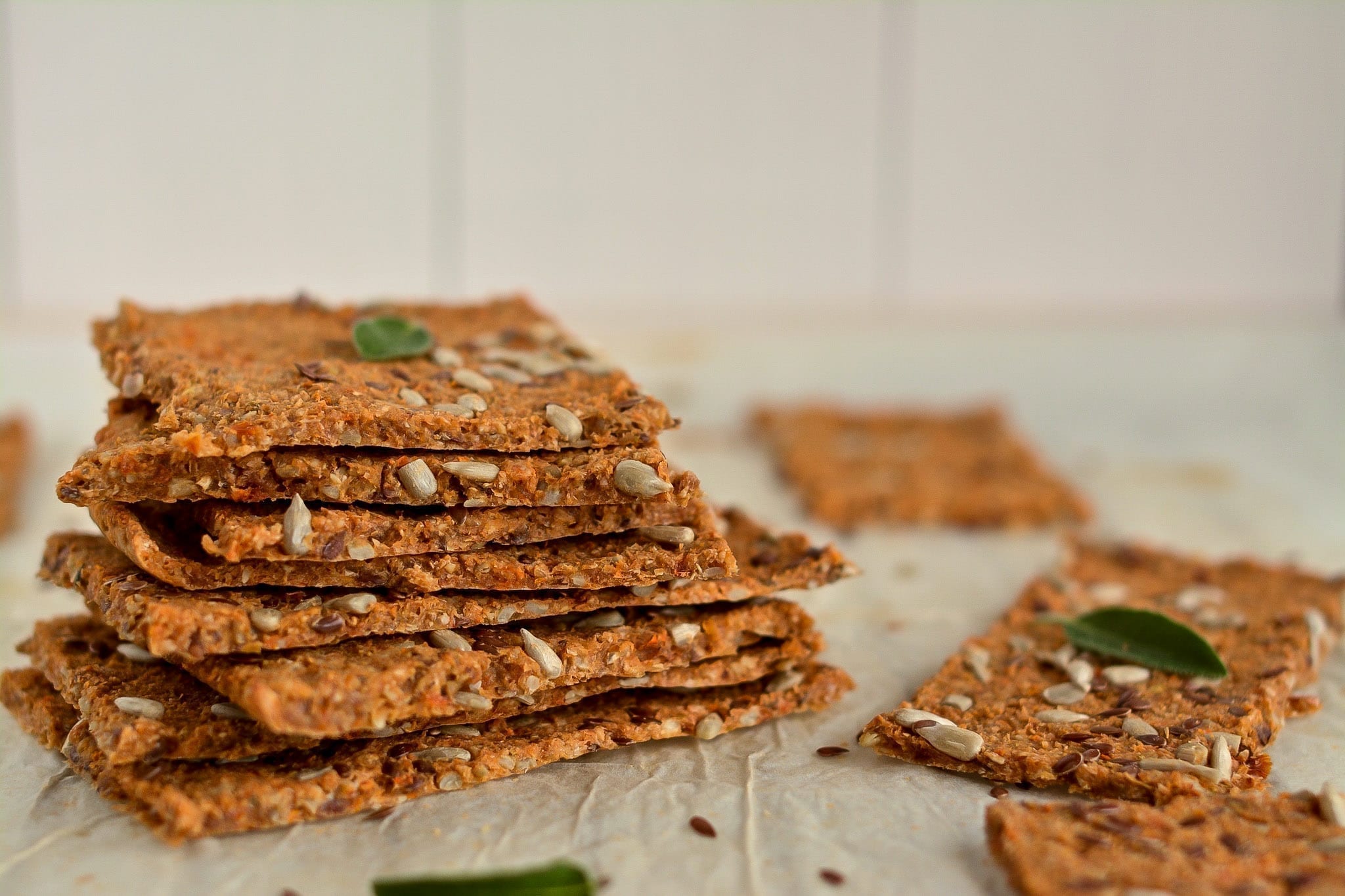 I give you a simple gluten-free vegan lentil loaf recipe requiring only well-known ingredients. It's hearty, holds together well and is full of flavour.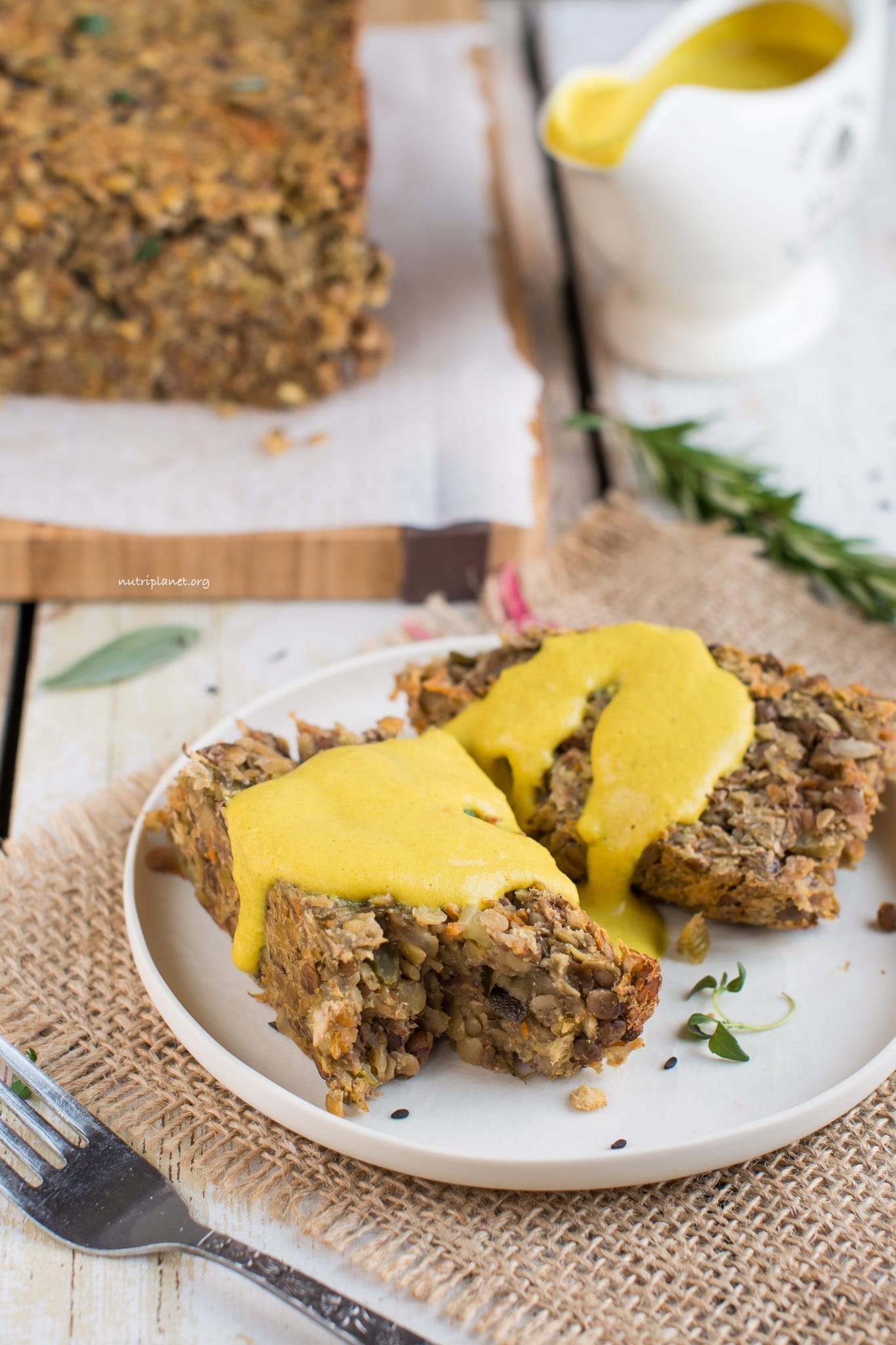 Perfectly moist vegan gluten-free pumpkin bread recipe that uses neither oils nor refined sugar. It's a healthy alternative to those enjoying the indulgence of baked goods.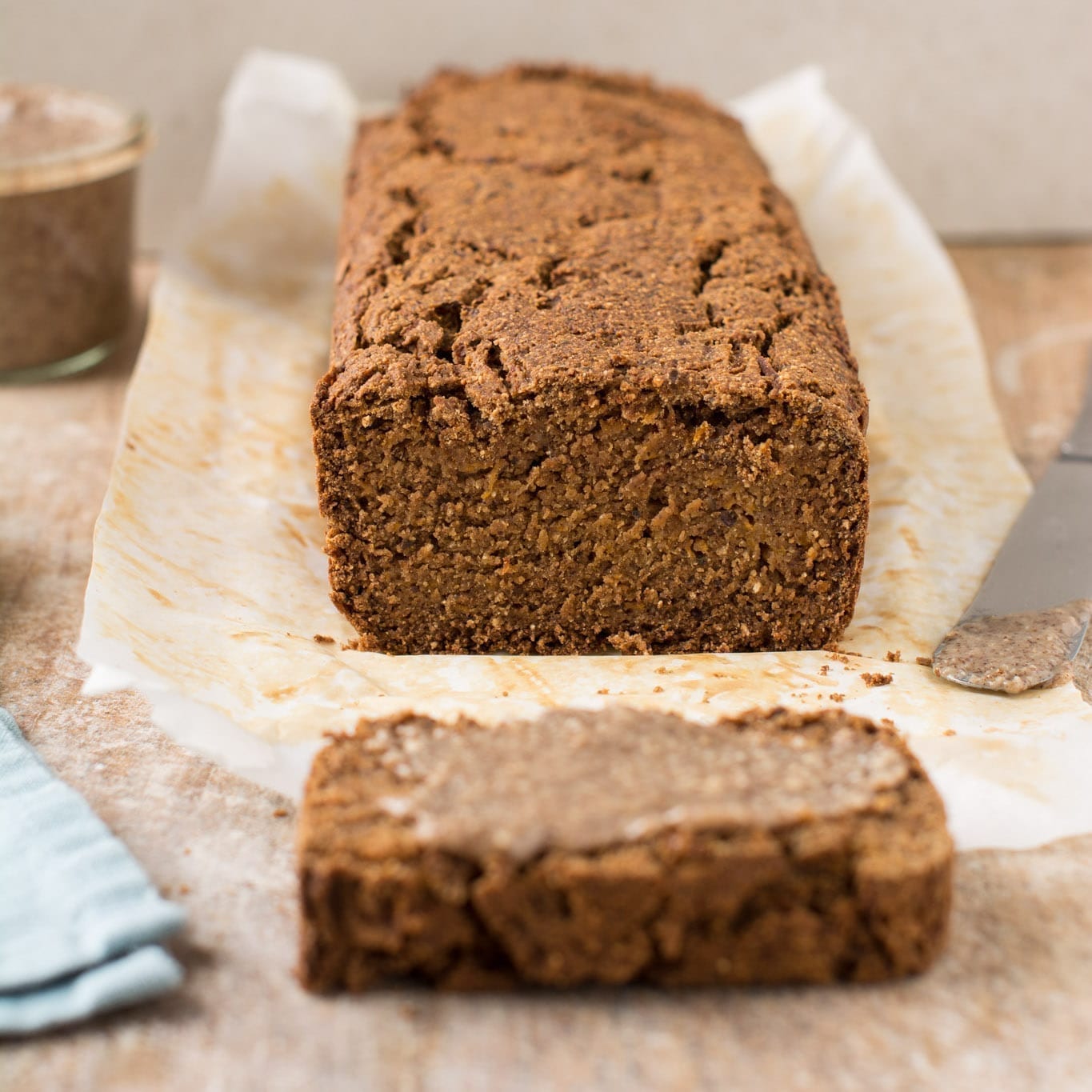 Learn how to make vegan blueberry beet muffins that are oil-free, low fat, gluten-free, and refined sugar free.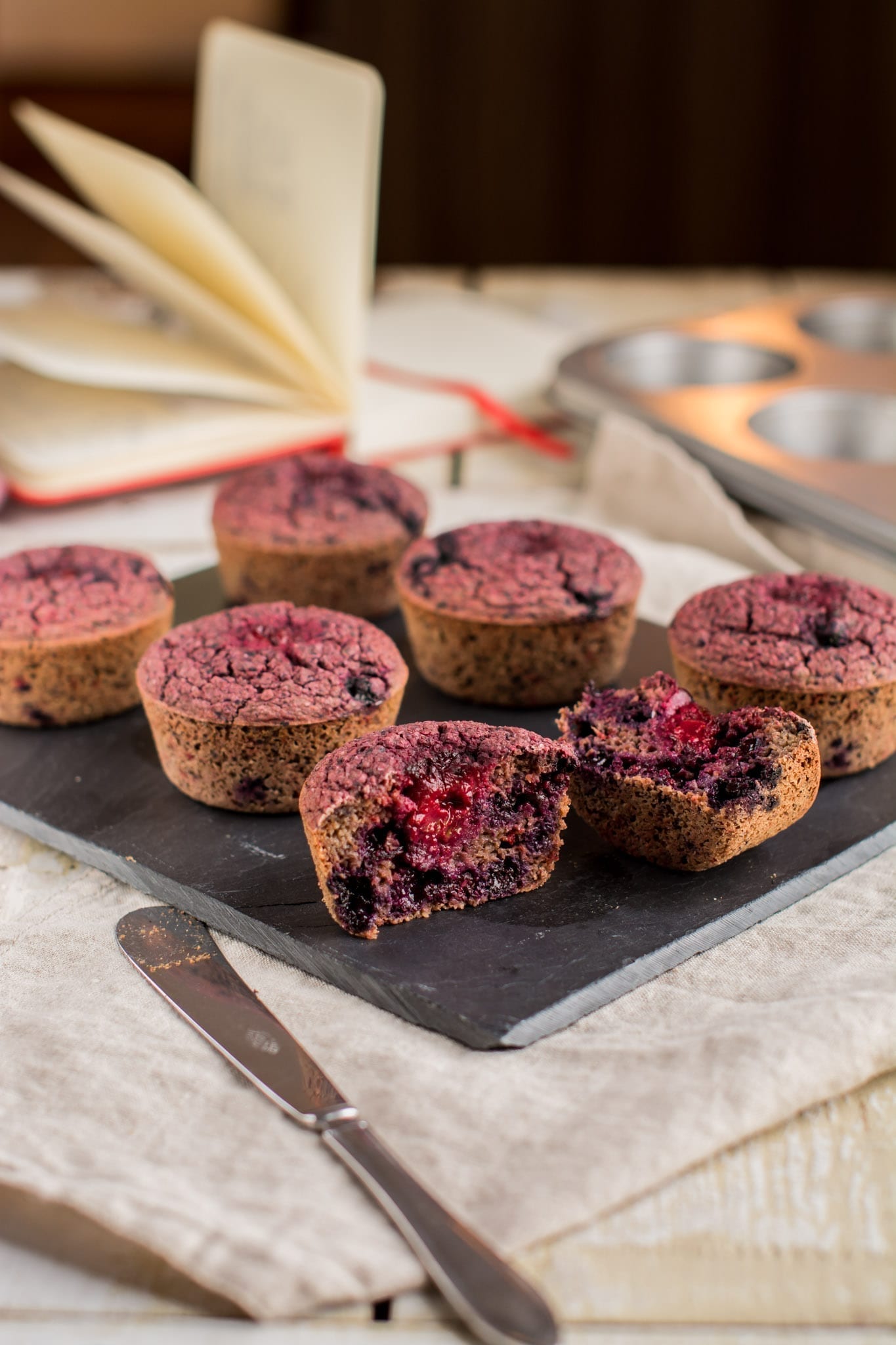 Hearty and delicious oil-free vegan dal recipe with millet and black Beluga lentils. You'll only need 30 minutes to prepare this simple and quick dal.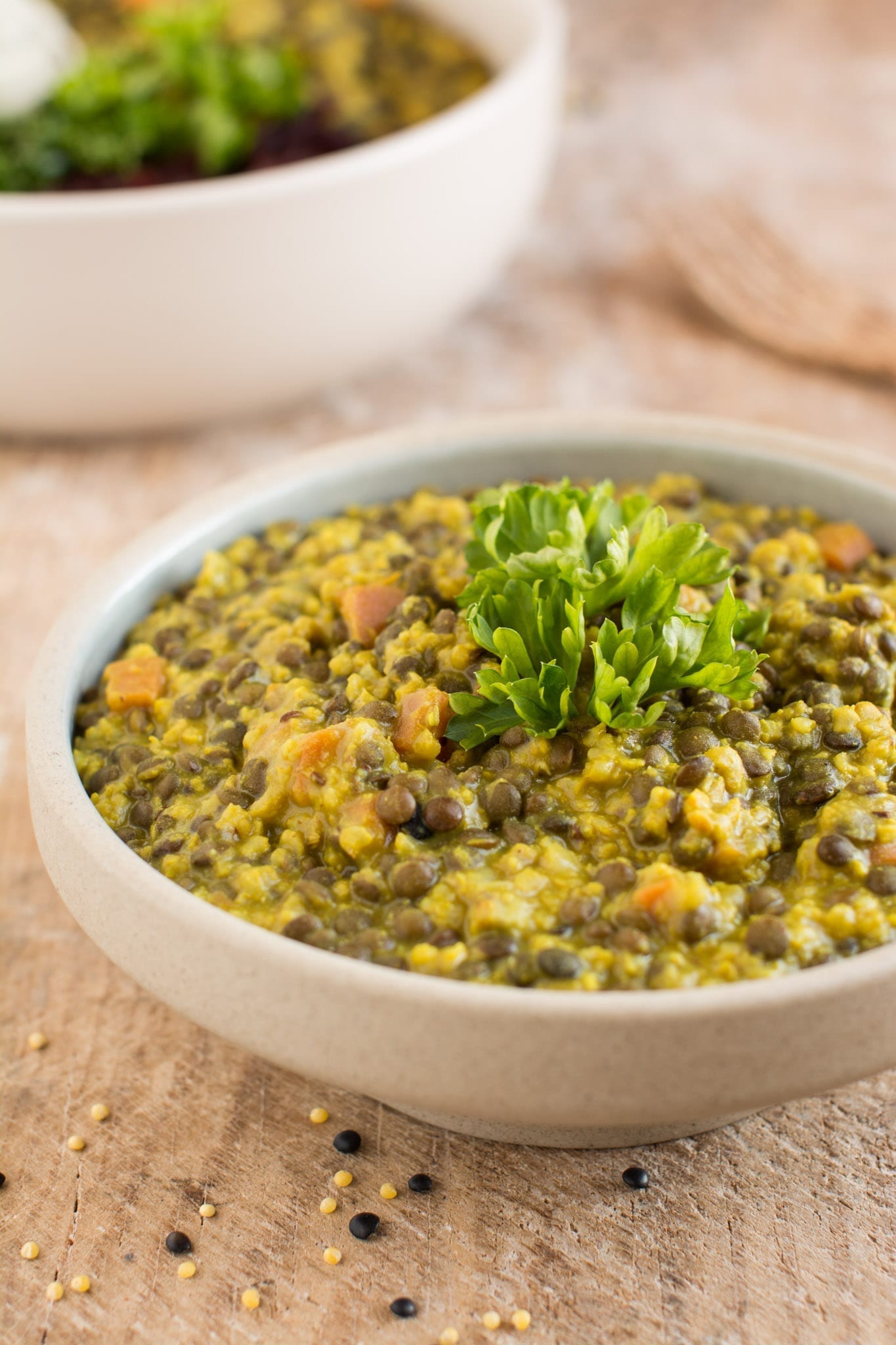 Superbly flavourful vegan tomato zucchini casserole with mozzarella that is oil-free and gluten-free. Excellent Mediterranean vegan recipe for side dish or main meal.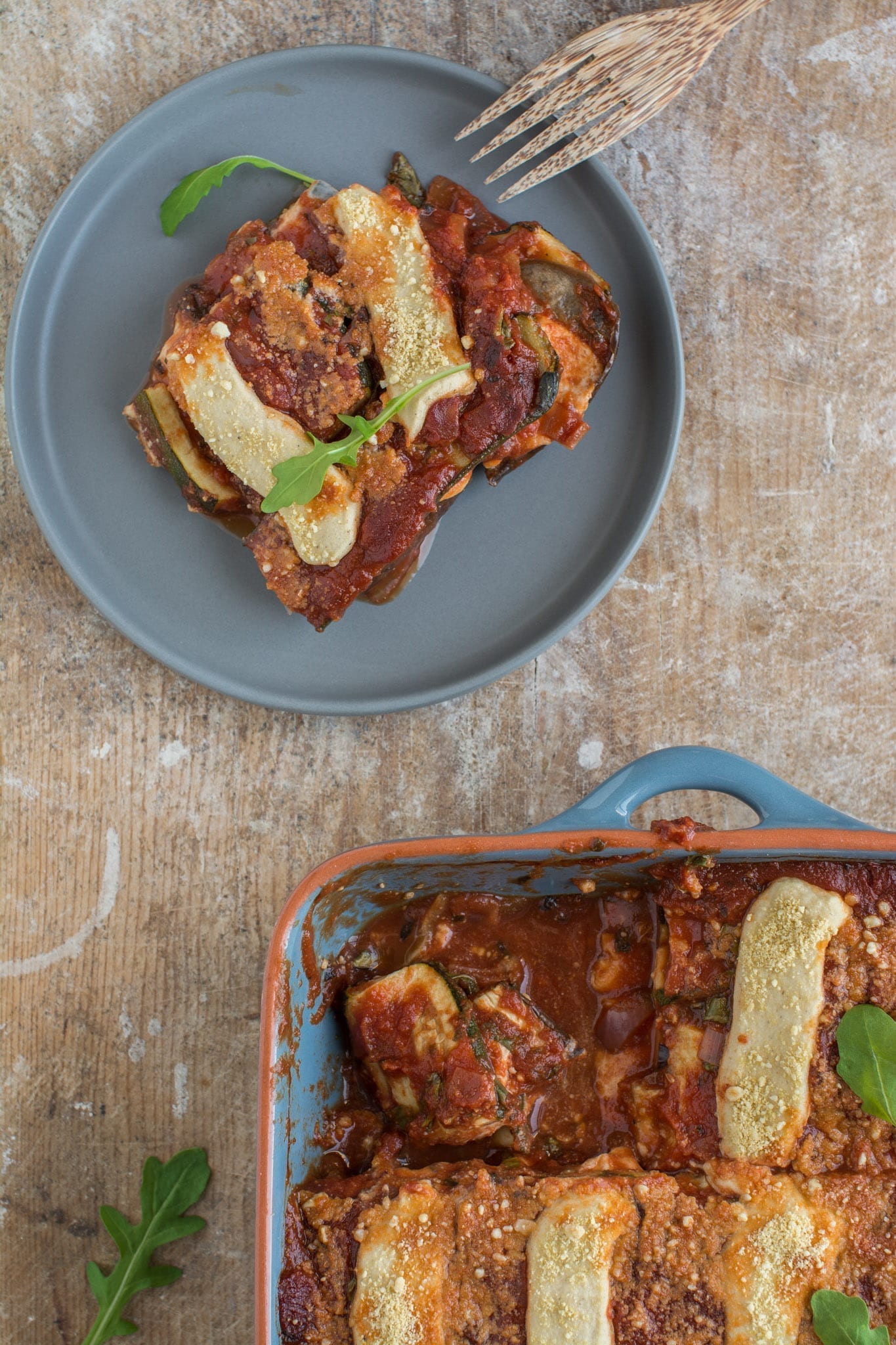 Learn how easy and quick it is to make plant-based oil-free white bean dressing to top your salads or Buddha bowls. You'll need a blender and less than 10 minutes of your time.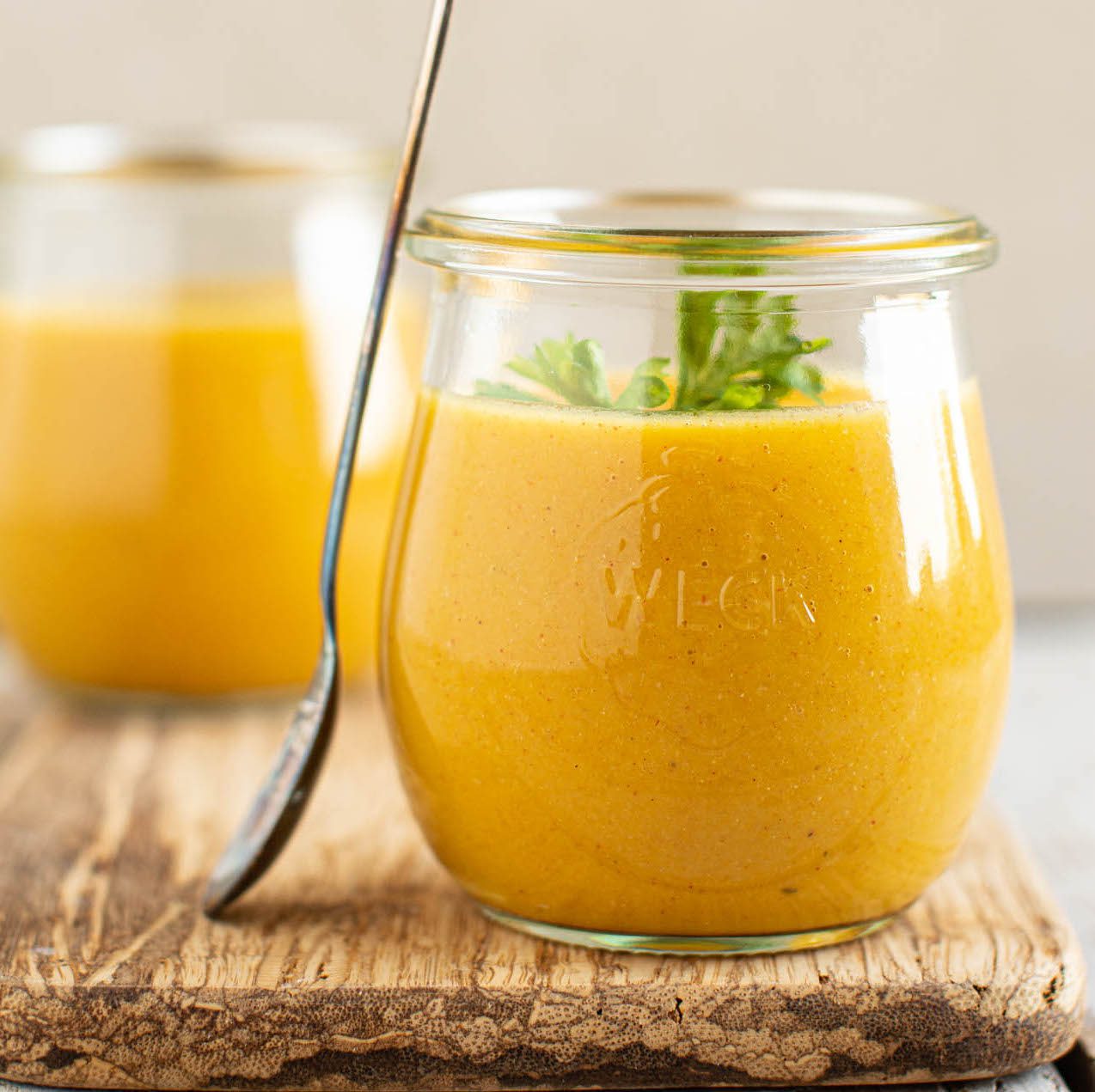 Those 5-ingredient gluten-free sprouted crackers make a delightful and healthy snack with some peanut butter or homemade cashew yogurt. Whether you're celiac, intolerant to gluten or eat gluten-free food by choice, those sprouted crackers will make your day!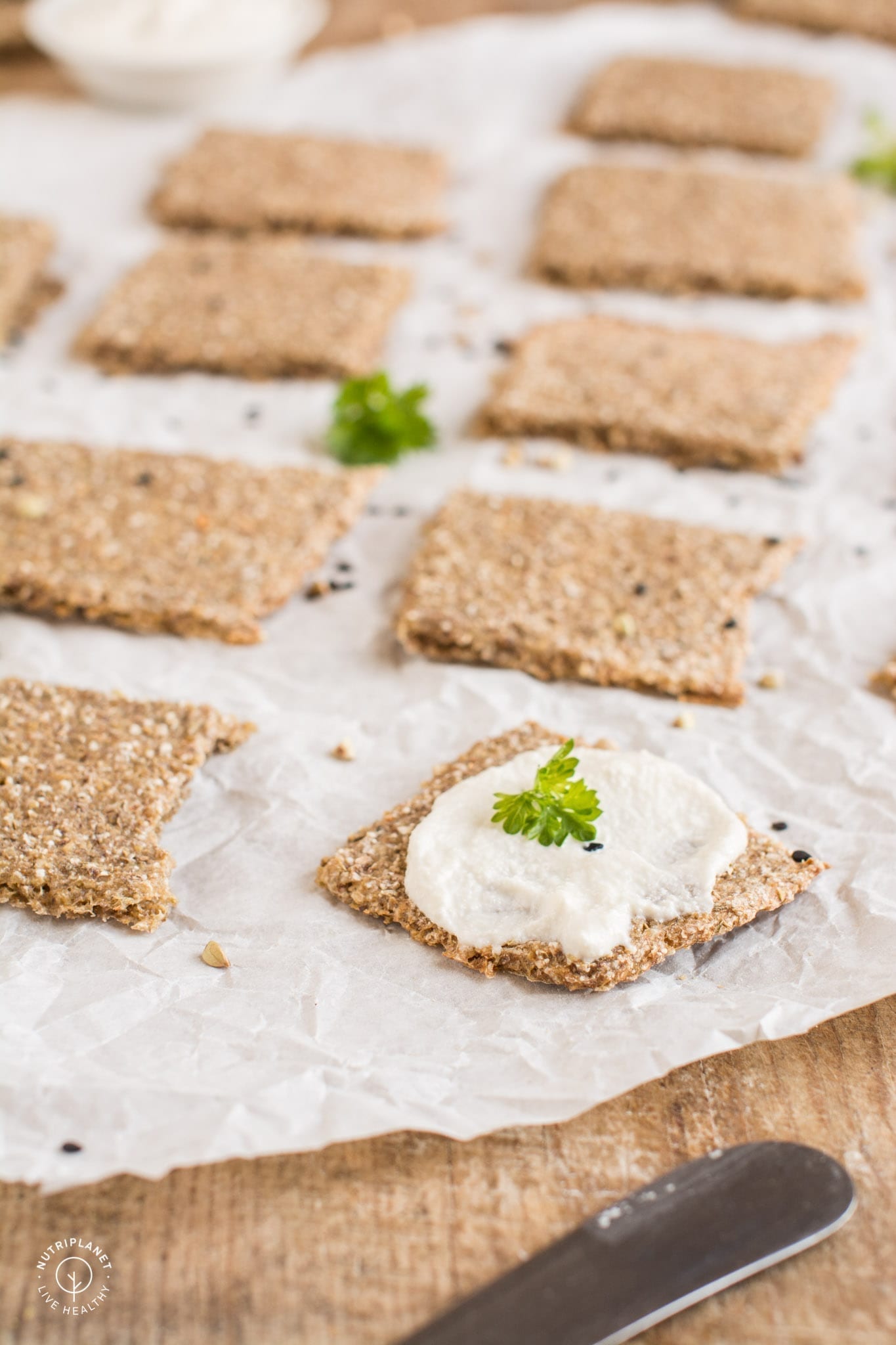 Learn how to make super fibrous and therefore low glycemic oat bran-buckwheat pancakes that are gluten-free, plant-based, and oil-free.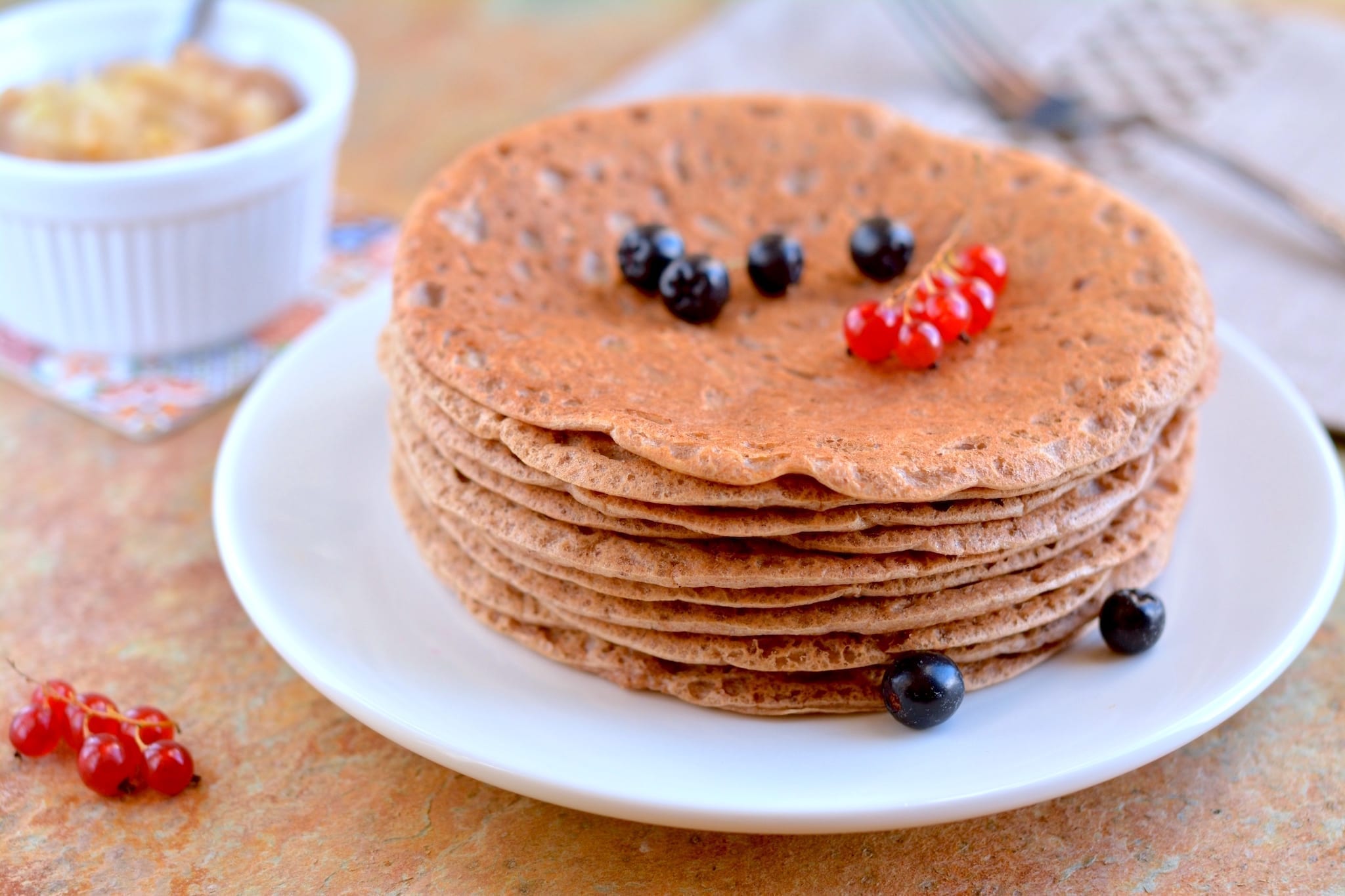 Learn how to make no-yeast and no-knead whole grain spelt sourdough bread without dutch oven or proofing basket! Follow my simple procedure and your bread will be ready in just 8½ hours.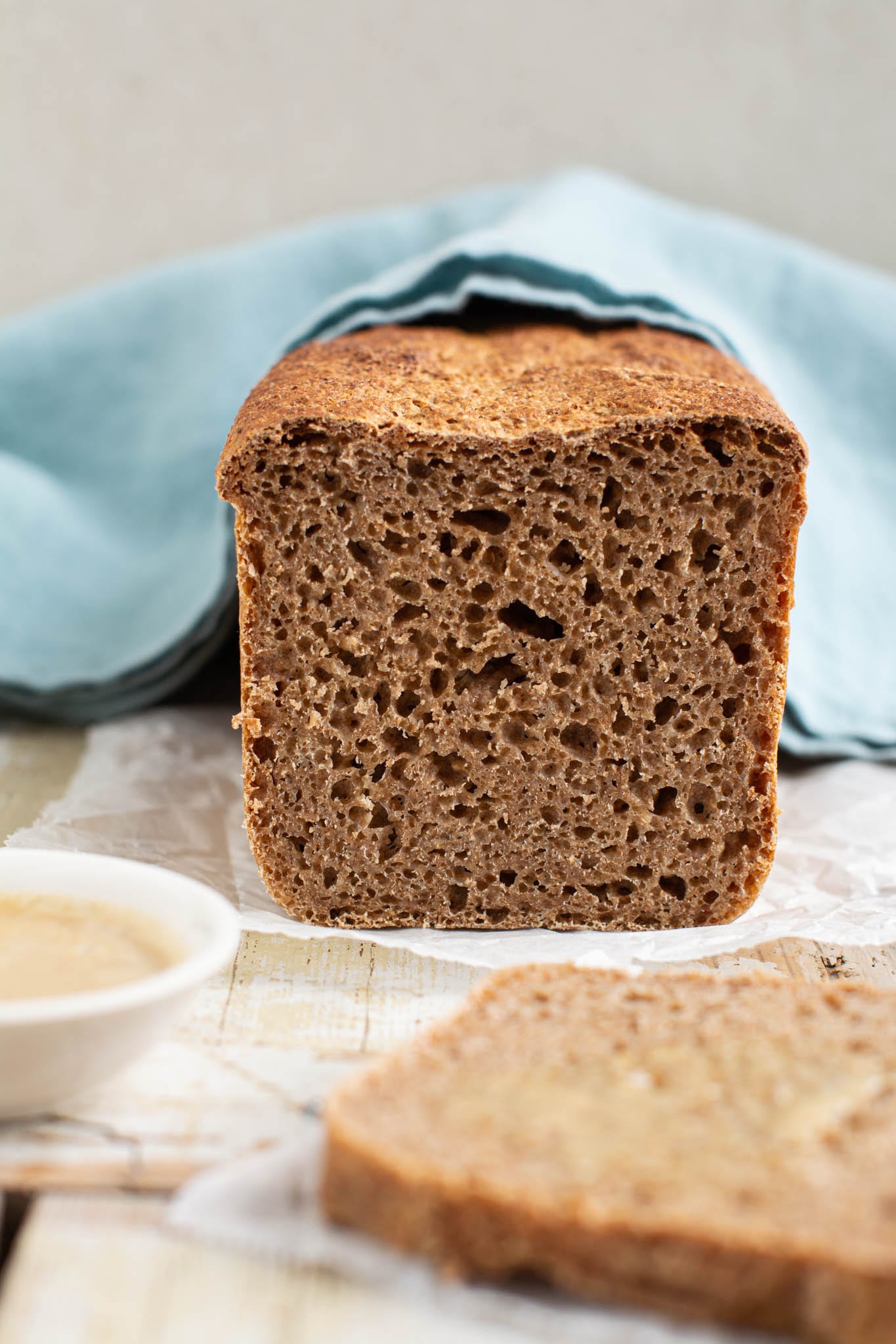 Super easy and delicious vegan oatmeal cookies that are soft and chewy using whole food plant-based ingredients. You only need a bowl, fork, plate and spatula to make the 3 versions: chocolate chip, raisin and goji berry, and coconut cookies.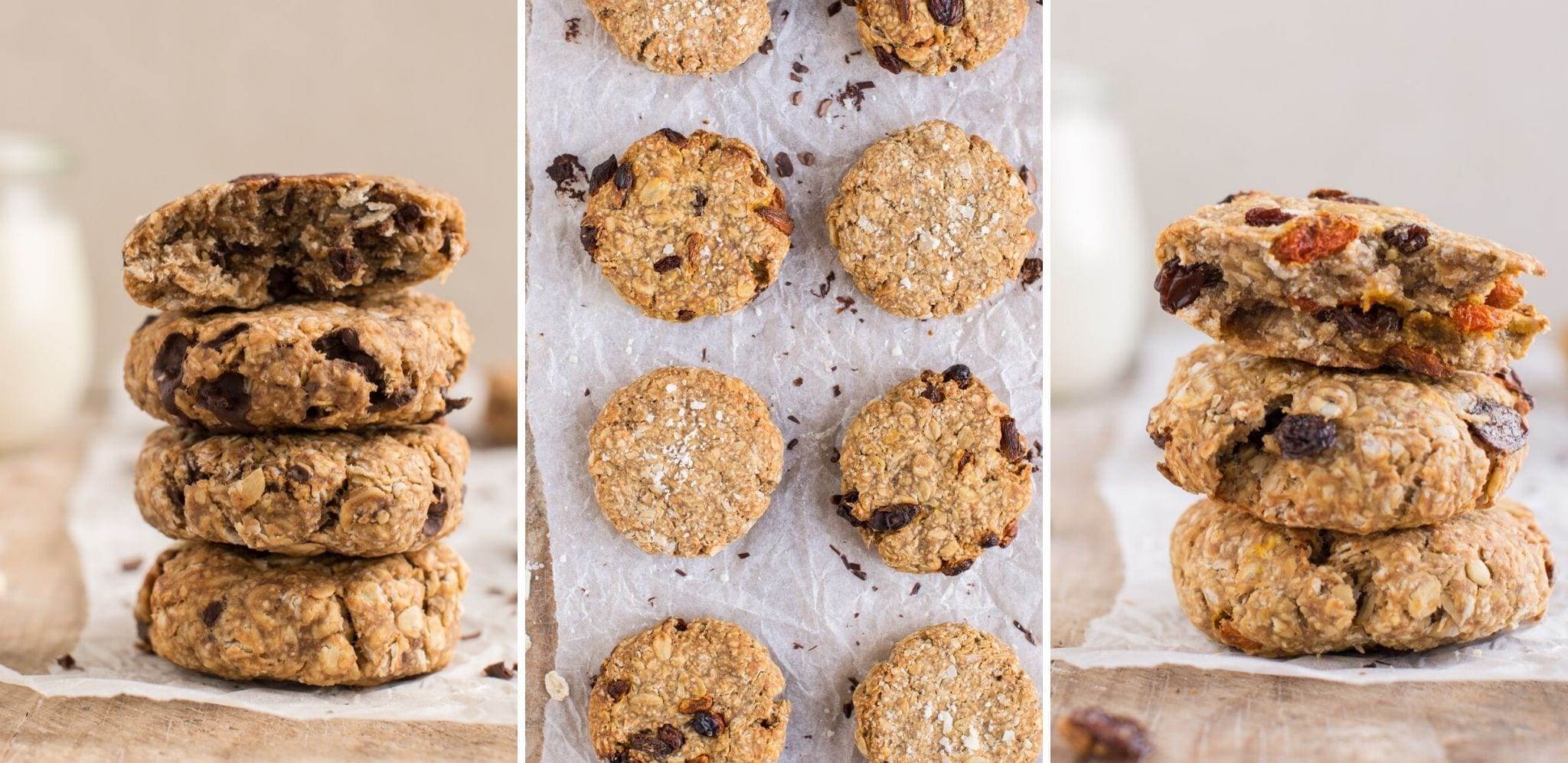 Soft and fudgy whole food plant-based chocolate beet brownies that are gluten-free and exceptionally easy to make. You'll only need a food processor and 15 minutes of your time.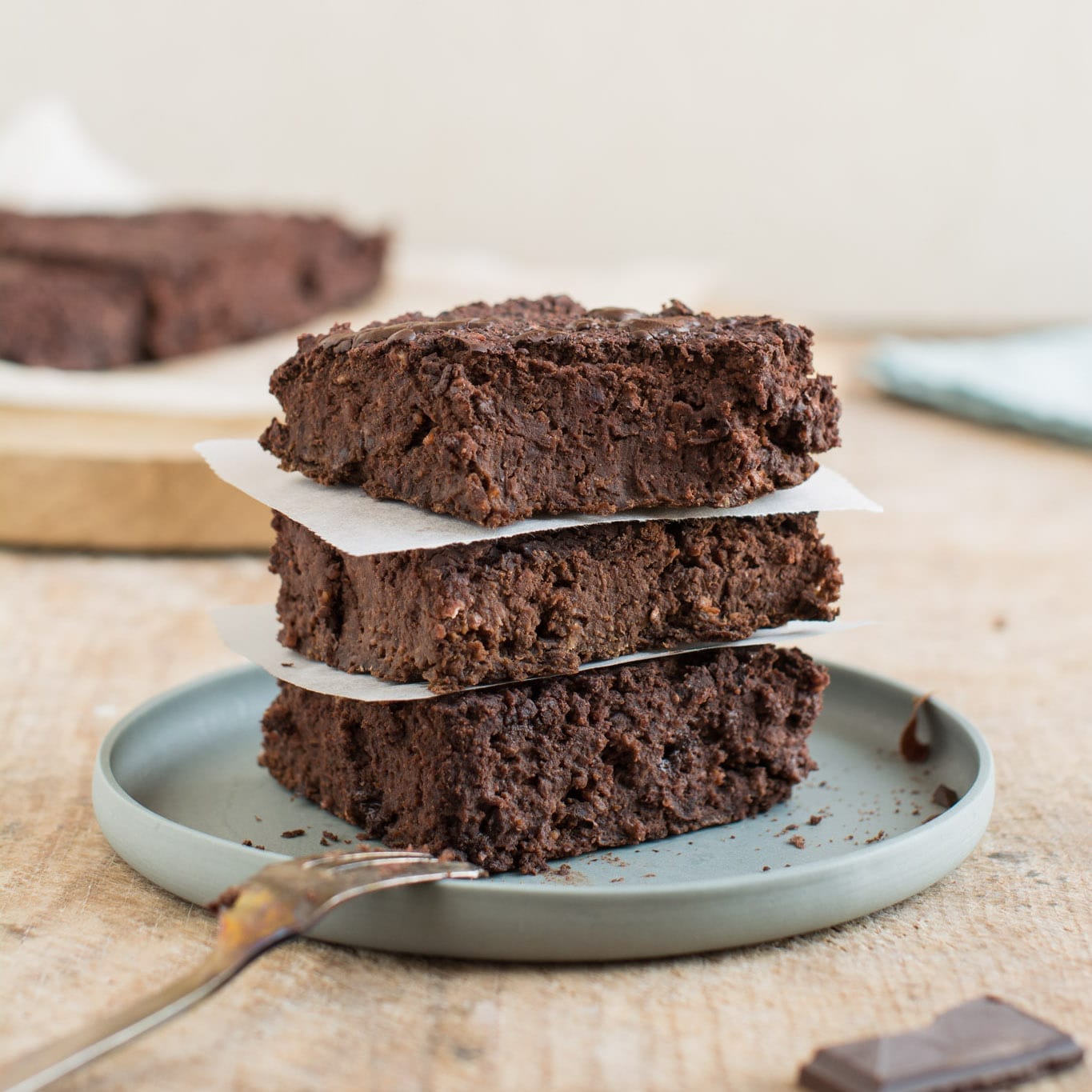 Unsweetened carob chips that are as delicious as chocolate chips, but without the adverse effects of cocoa. Just 2 ingredients, 1 bowl and 10 minutes of your time!
Should you be one of those people intolerant to cocoa, but still wish to enjoy your chocolate chip cookies, then homemade carob chips are for you! My carob chips use no sweeteners or adverse additives and don't require any advanced cooking skills.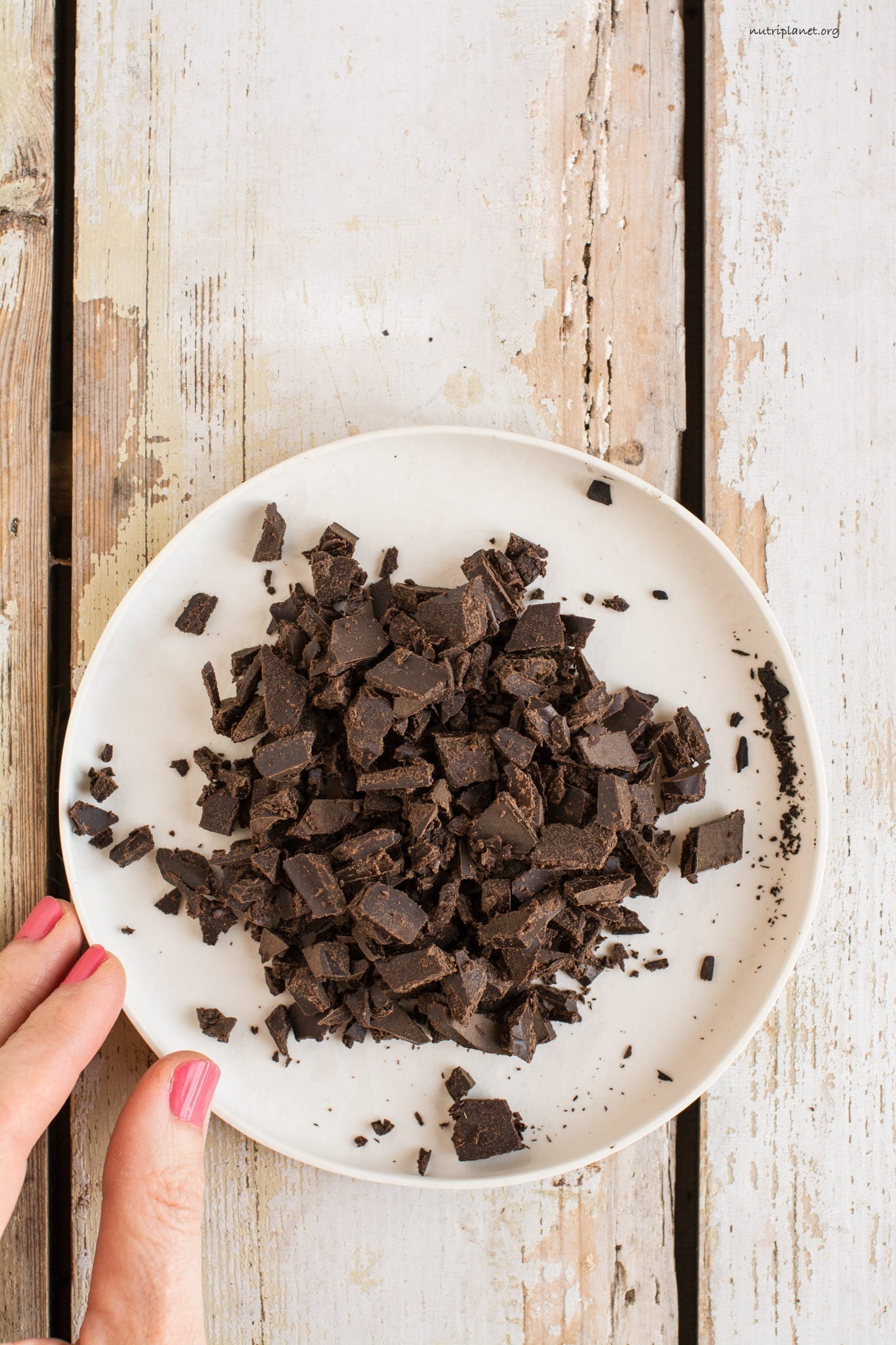 Perfect low glycemic chocolate overnight oats recipe that is super simple and quick to prepare, requiring only a bowl and a spoon.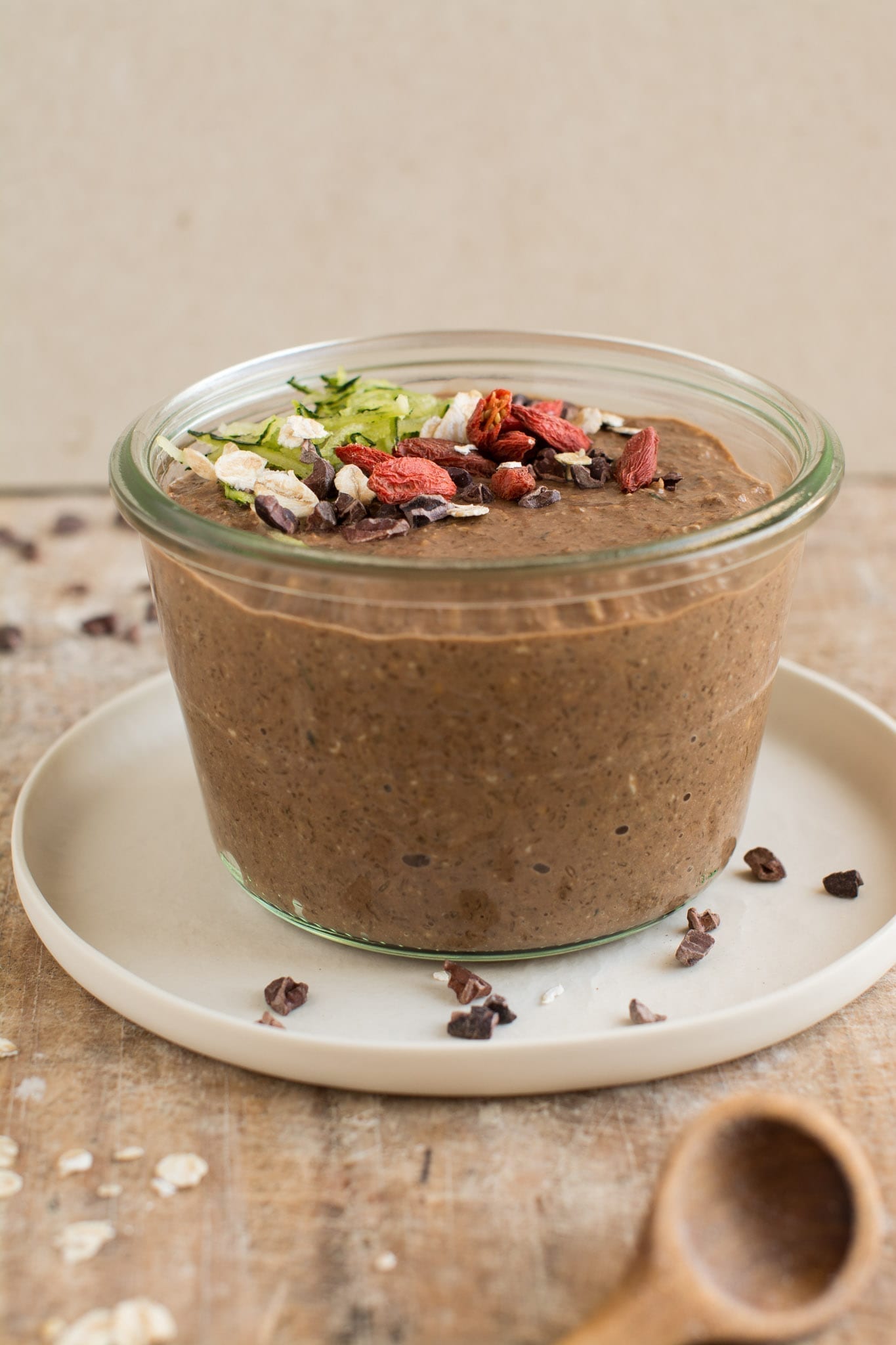 This vegan cauliflower oatmeal is a perfect low glycemic breakfast porridge recipe that won't make your blood sugar spike.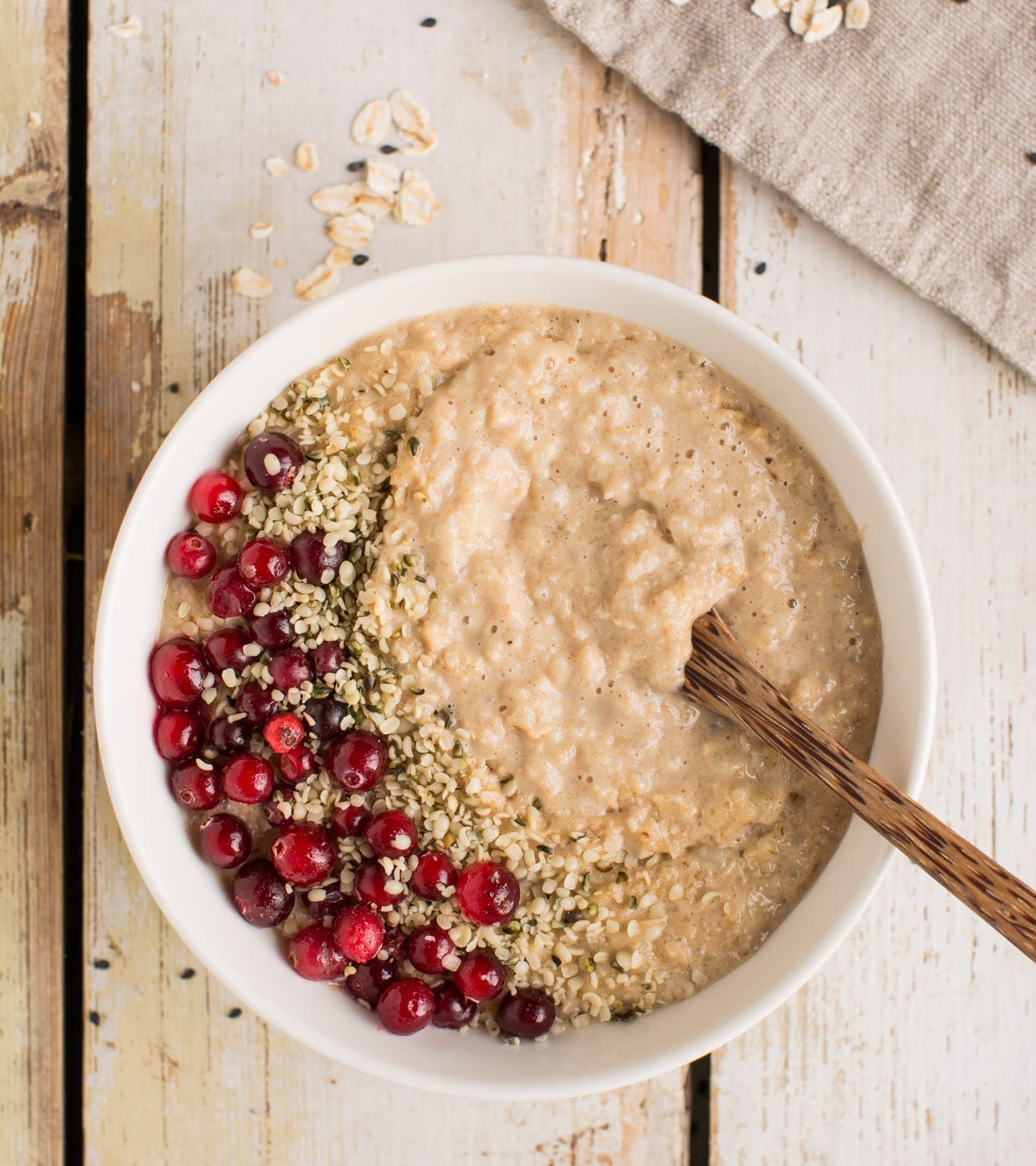 Those light and fluffy vegan oatmeal pancakes excel in simplicity as well as delightful taste. They are perfect blender pancakes for those lazy and mindful weekend/day mornings. According to my hubby those pancakes come very close to the traditional Russian buttermilk pancakes.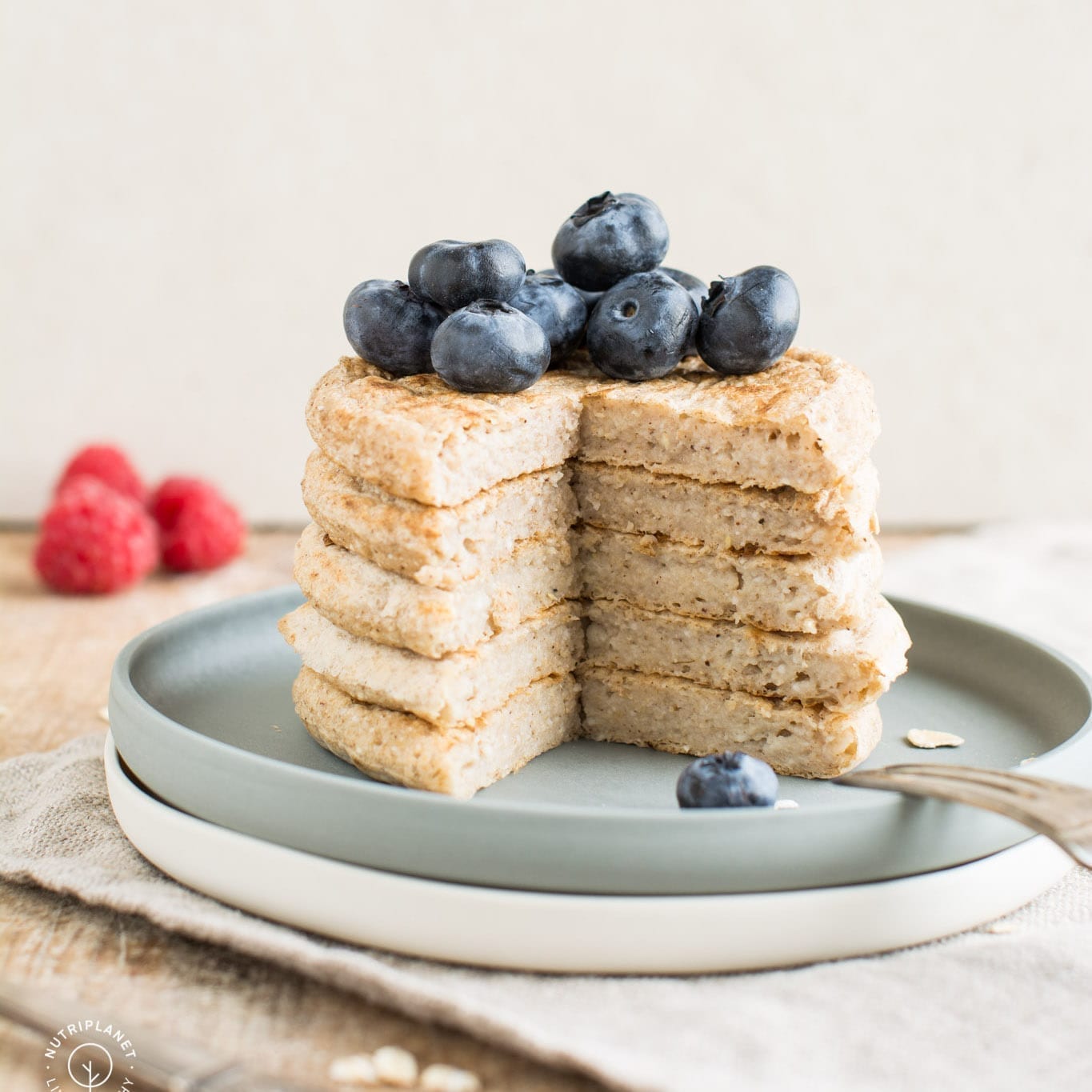 You only need 1 ingredient and a powerful blender to make raw almond butter at home. Enjoy your smooth and creamy homemade almond butter with no additives and pay 2-3 times less compared to store-bought varieties!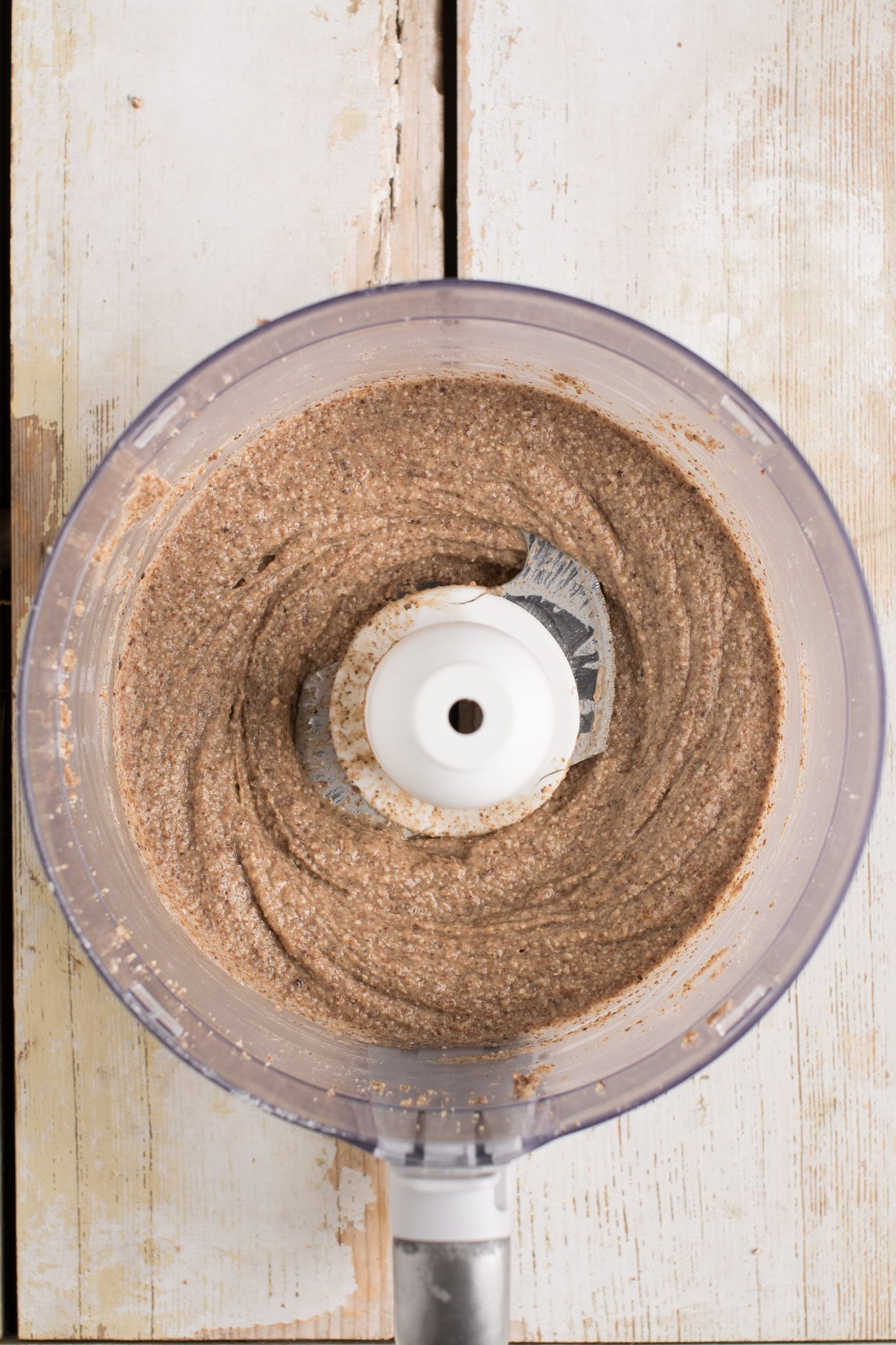 Delicious and moist low fat vegan apple cinnamon muffins that are also oil-free, sugar-free and gluten-free. A great grab-and-go snack!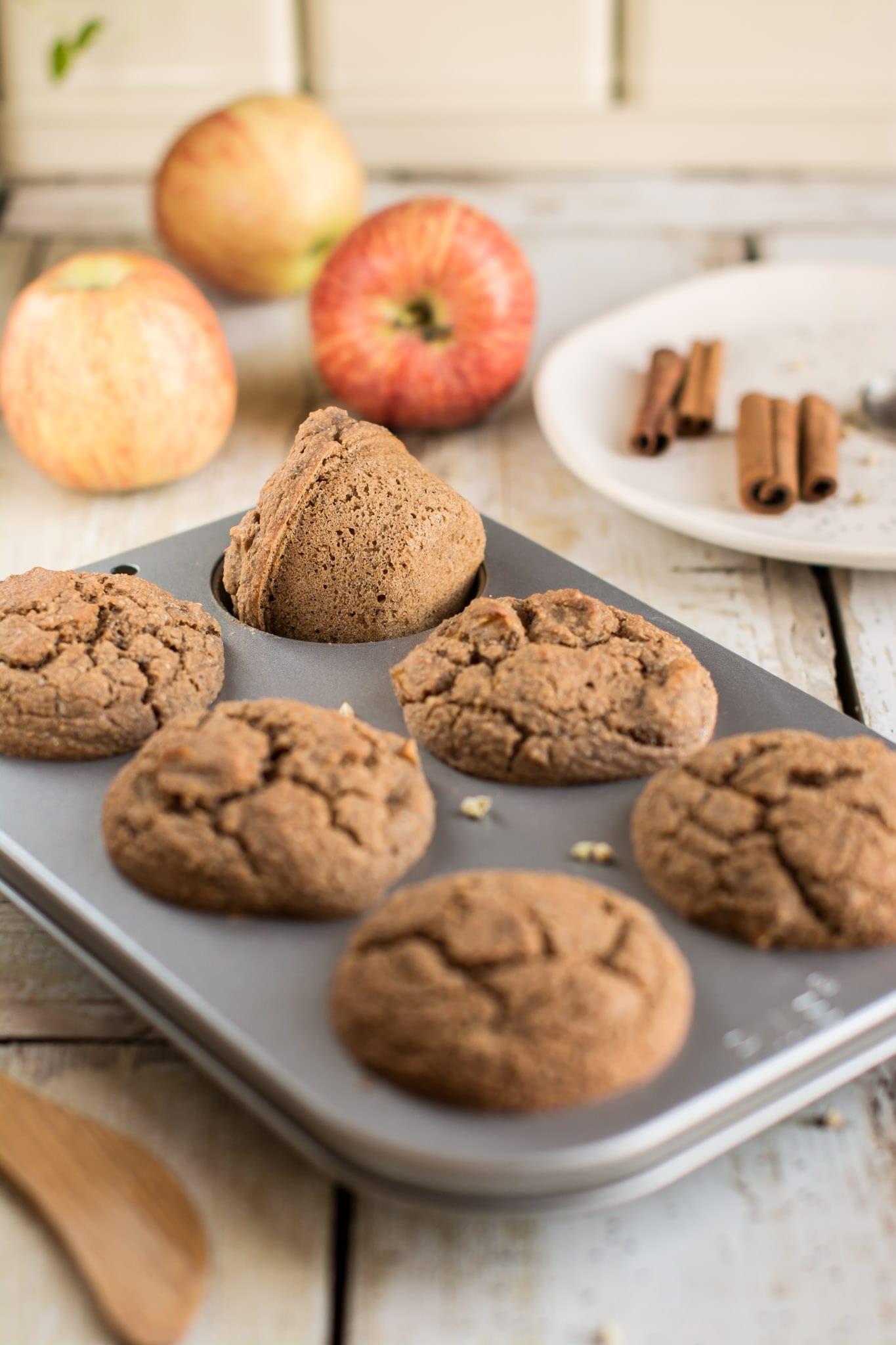 This vegan lentil oatmeal is a perfect low glycemic breakfast porridge recipe that will keep your blood sugar stable.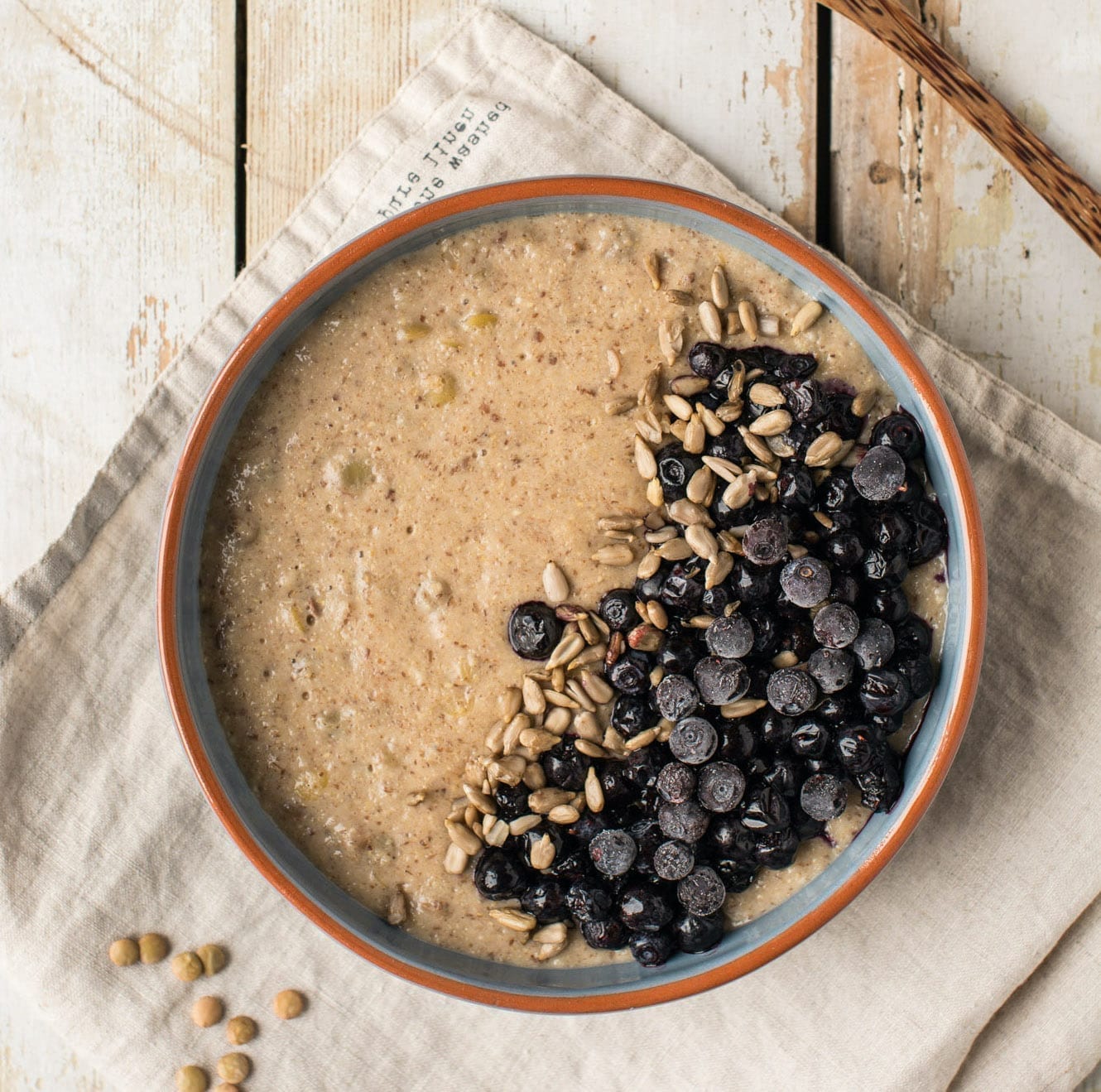 This healthy chocolaty vegan yogurt parfait is a great afternoon pick-me-up snack that takes only one bowl and less than 5 minutes to make! Besides its simplicity, you'll enjoy the perfect creaminess combined with fresh flavour that'll lift you up!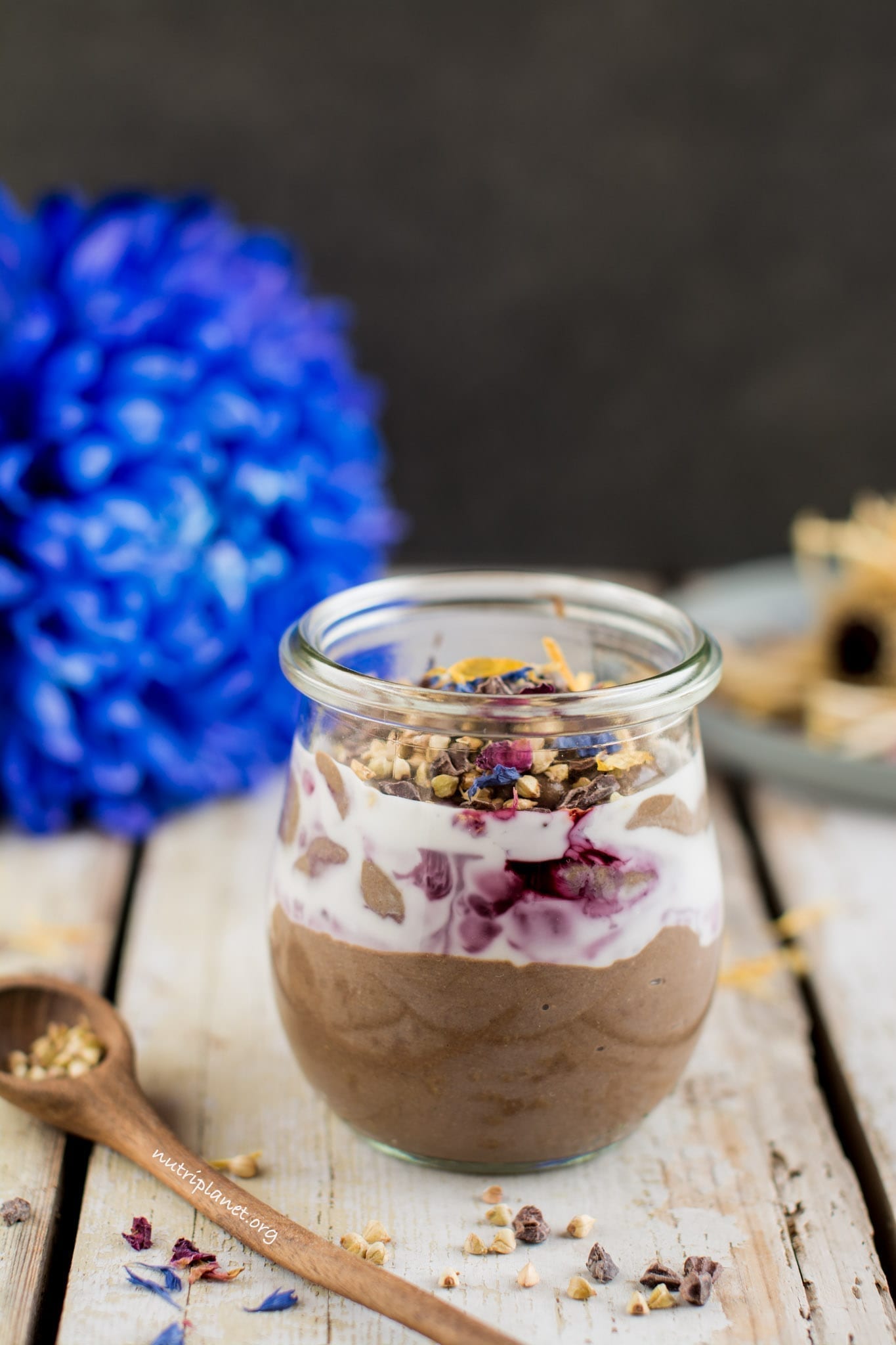 Try this vegan version of Japanese breakfast rice porridge with some healthy tweaks. It's like eating sushi for breakfast, but in the form of comforting porridge bowl.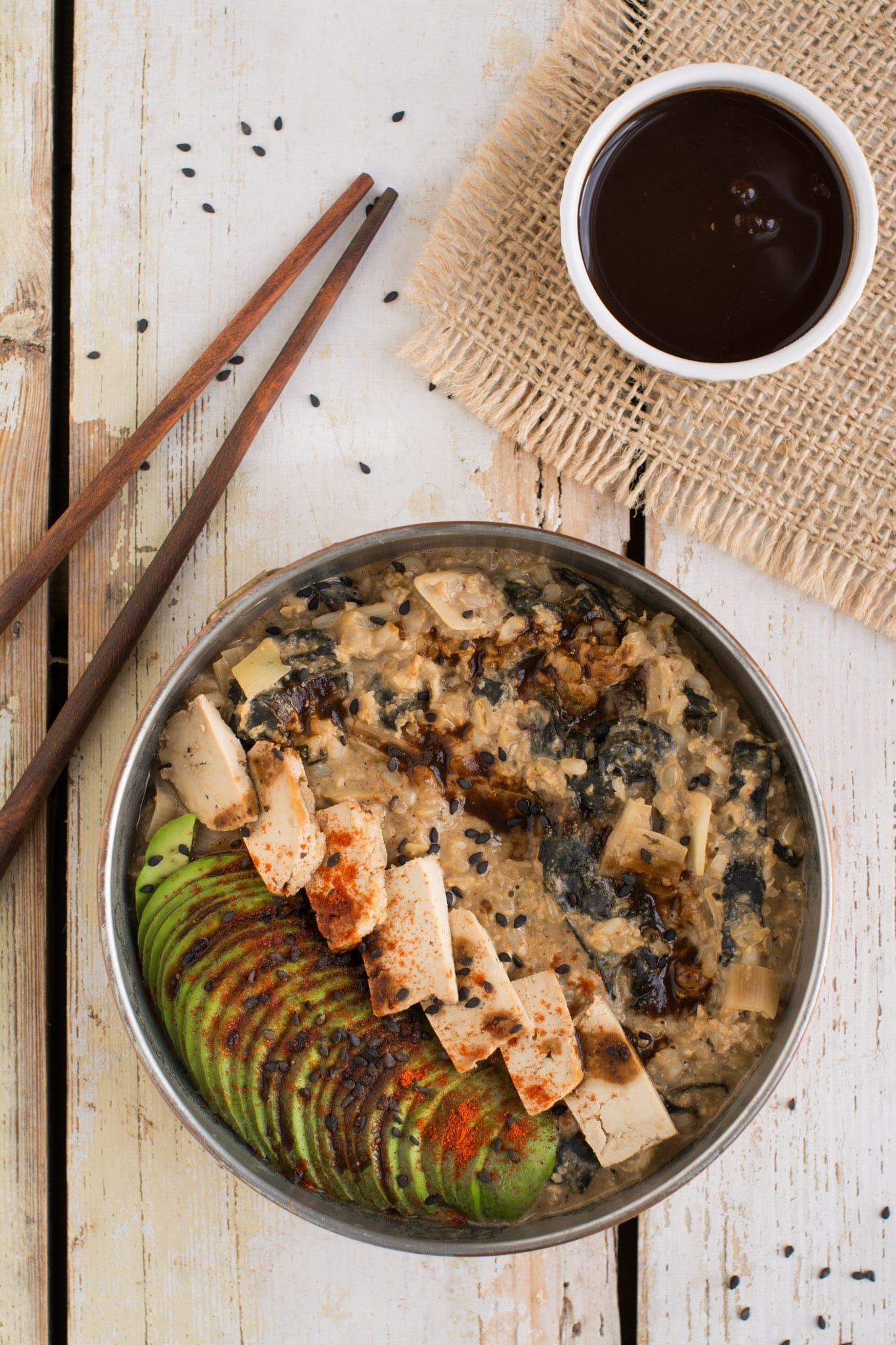 Since the flu season is still on going and there are always plenty of people struggling with Candida infection or inflammation I thought I'd dedicate a whole blog post to my anti-fungal and anti-inflammatory cold/flu "hot shot" – well, this is how I call it as it's quite spicy!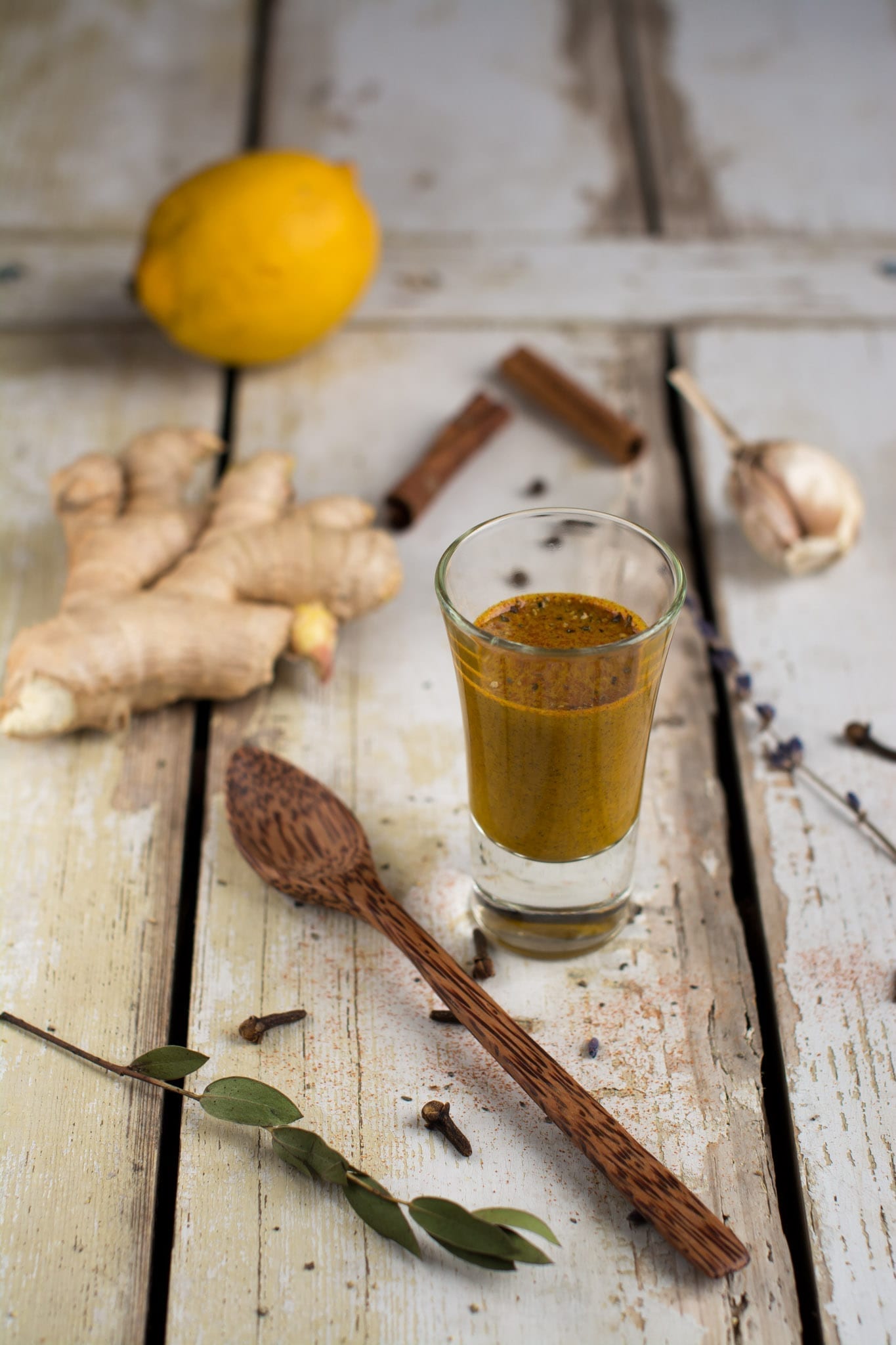 Savoury vegan sorghum muffins that make a perfect healthy breakfast or snack requiring only 5 ingredients (not counting salt and baking powder). Furthermore, those sorghum muffins are gluten-free and oil-free. Get ready for a boost of flavours, a subtle sweetness and a bit of crunch.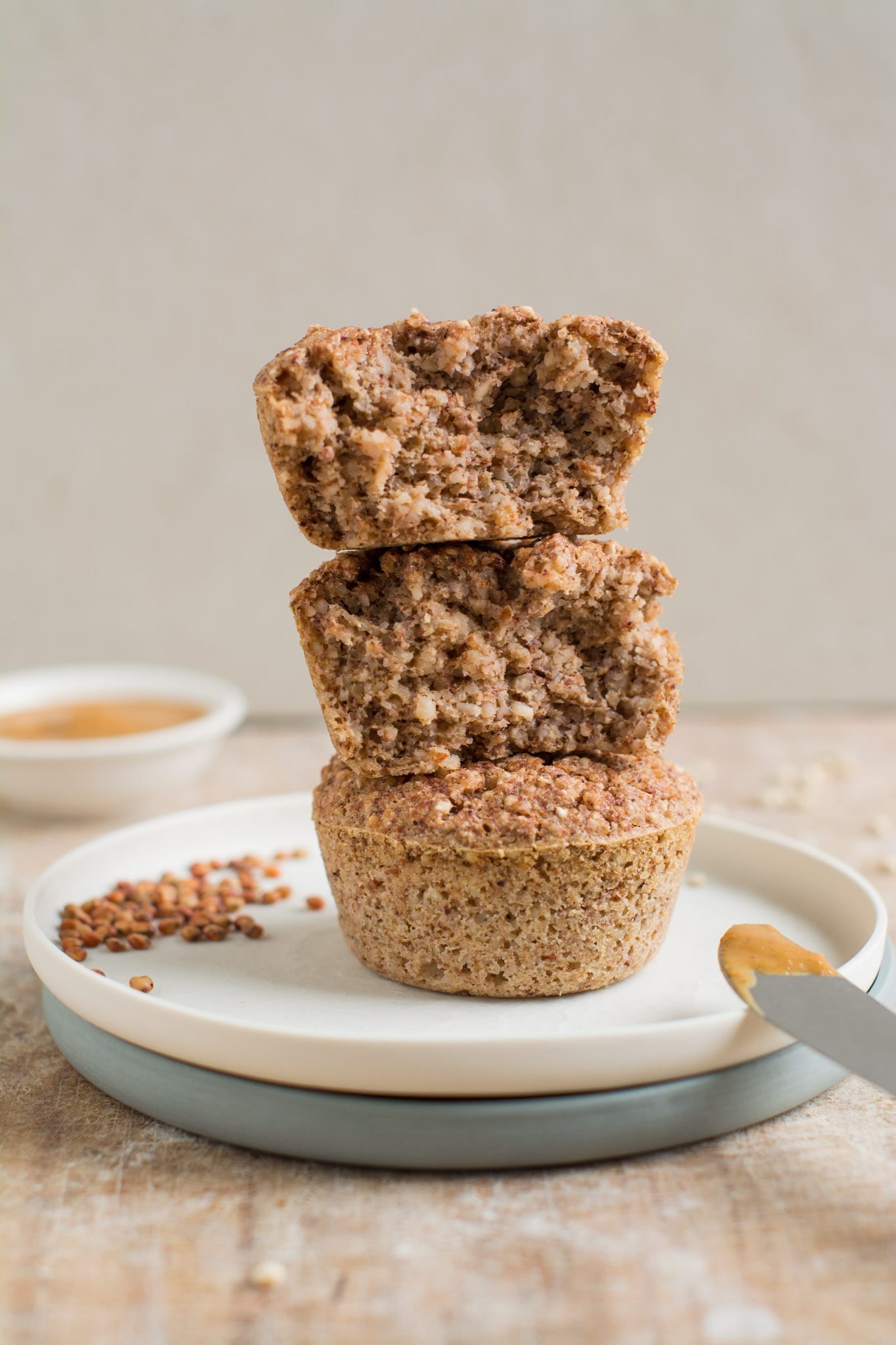 Spongy and delicious vegan gluten-free blueberry muffins that are also oil-free and sugar-free. Only subtly sweet great go-to snack.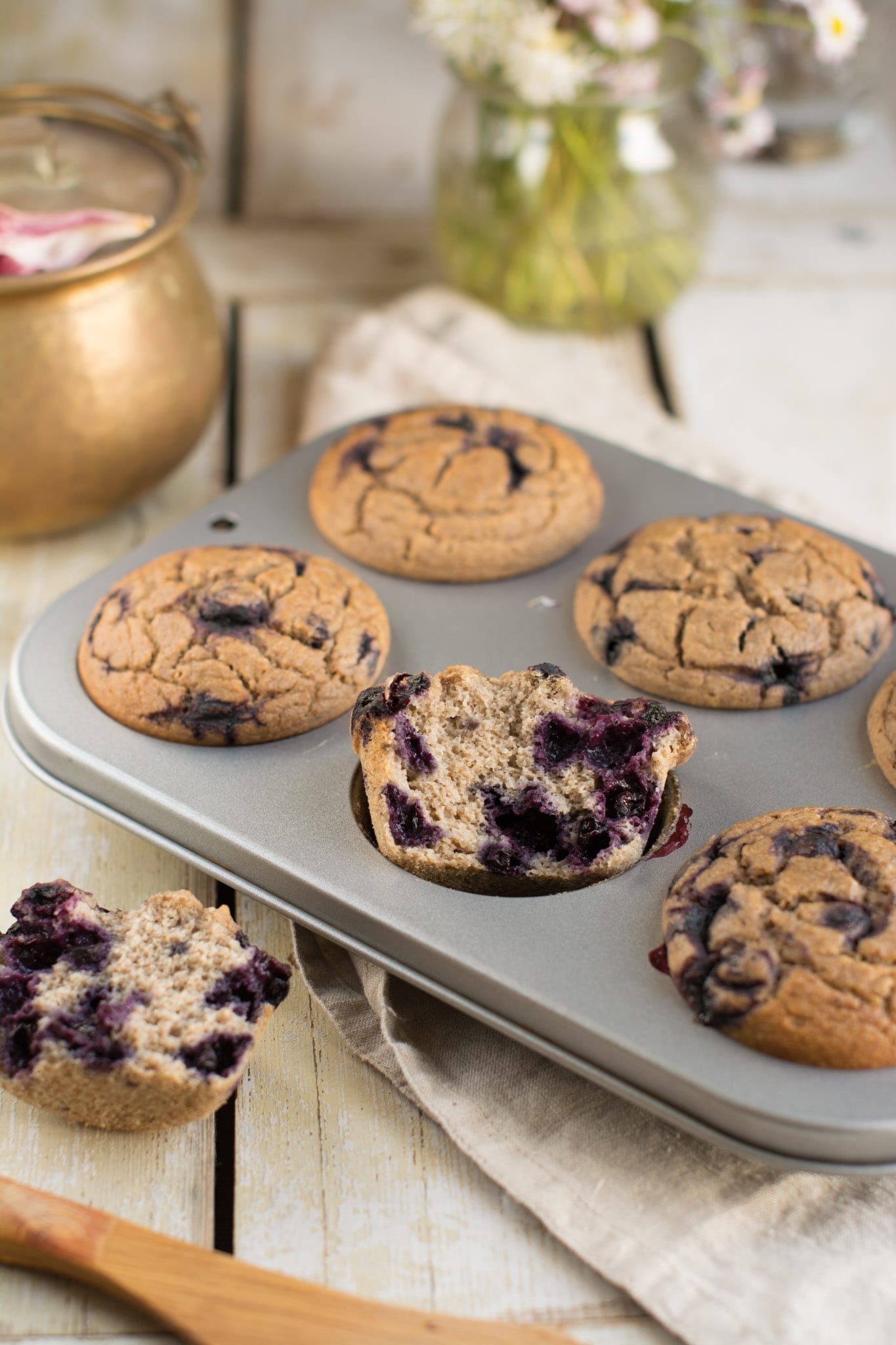 Learn how to make a delicious yeast-free gluten-free sourdough bread using buckwheat and quinoa groats. What's the best is that you won't need no starter! You'll only need 3 ingredients (not counting salt and water).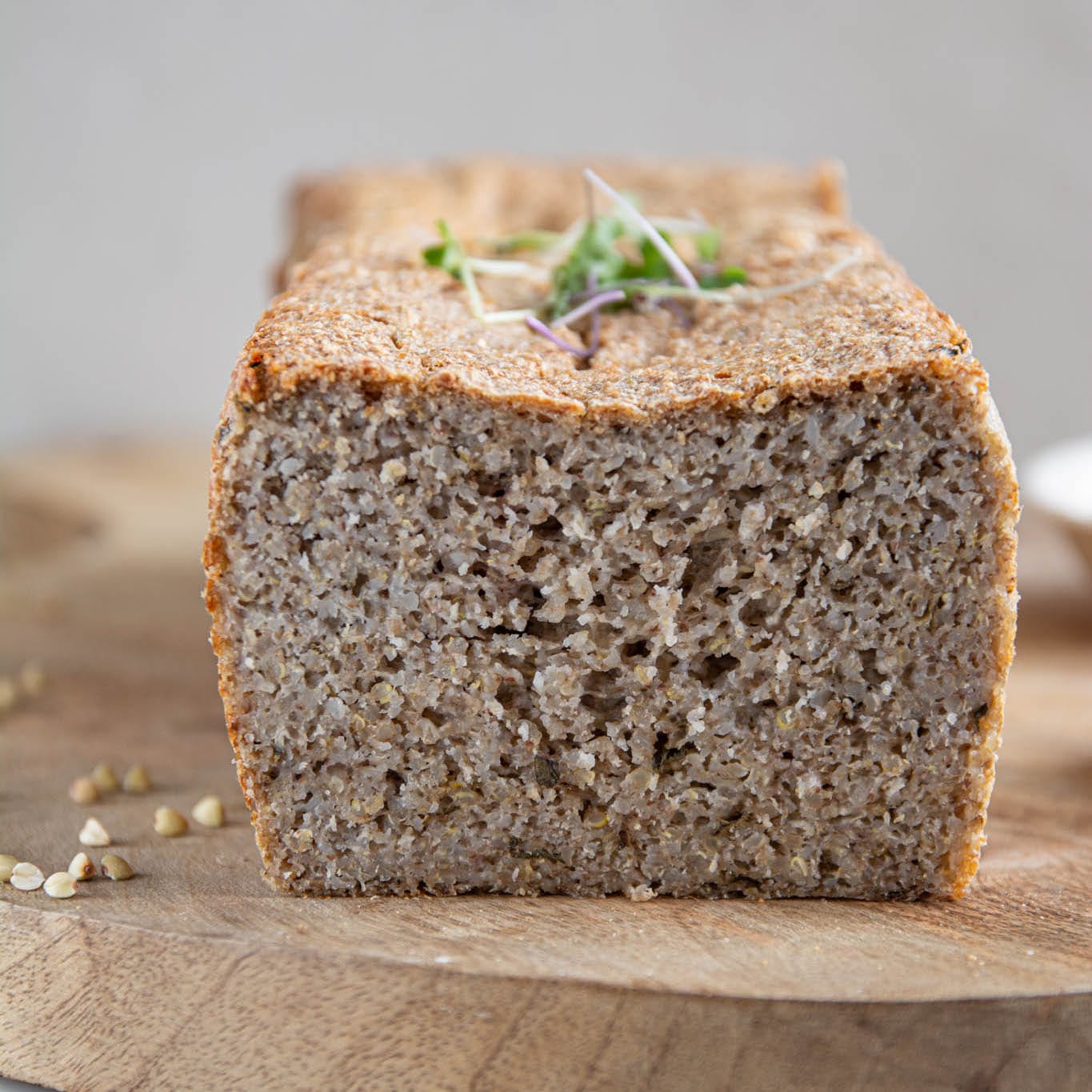 Healthy low-fat no dates chocolate bliss balls that make a great plant-based energy boosting sweet treat for work or kids' lunch boxes.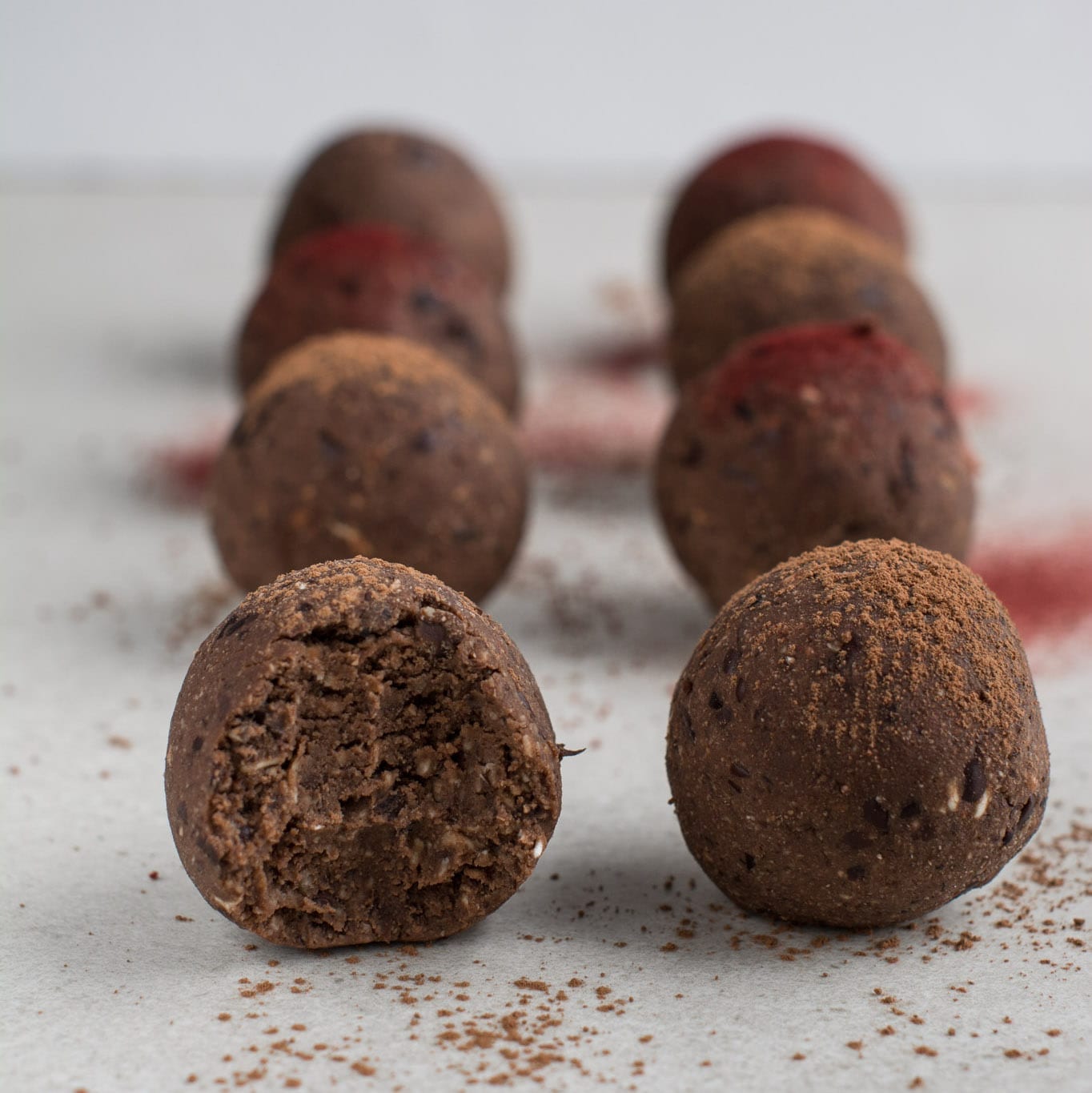 I can bravely say that I created the best porridge I've ever had in my life. The most surprising thing about it is that I did so while on Candida diet, i.e. there are no fresh fruits, dried fruits, berries or peanut butter involved.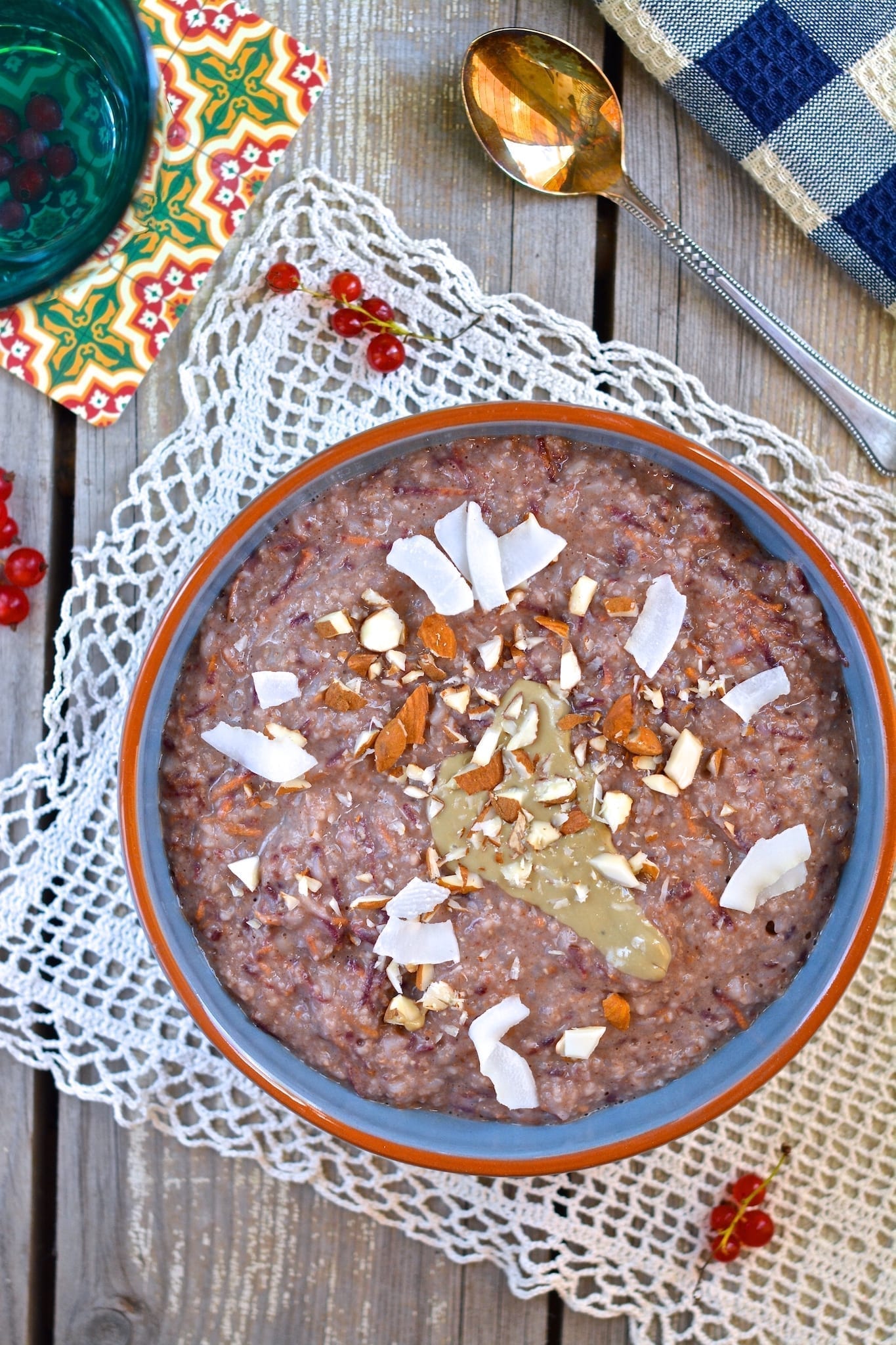 Try those delicious baked kale chips that are also oil-free. It's a great recipe for a healthy snack instead of potato chips for when you crave something crispy and a bit salty.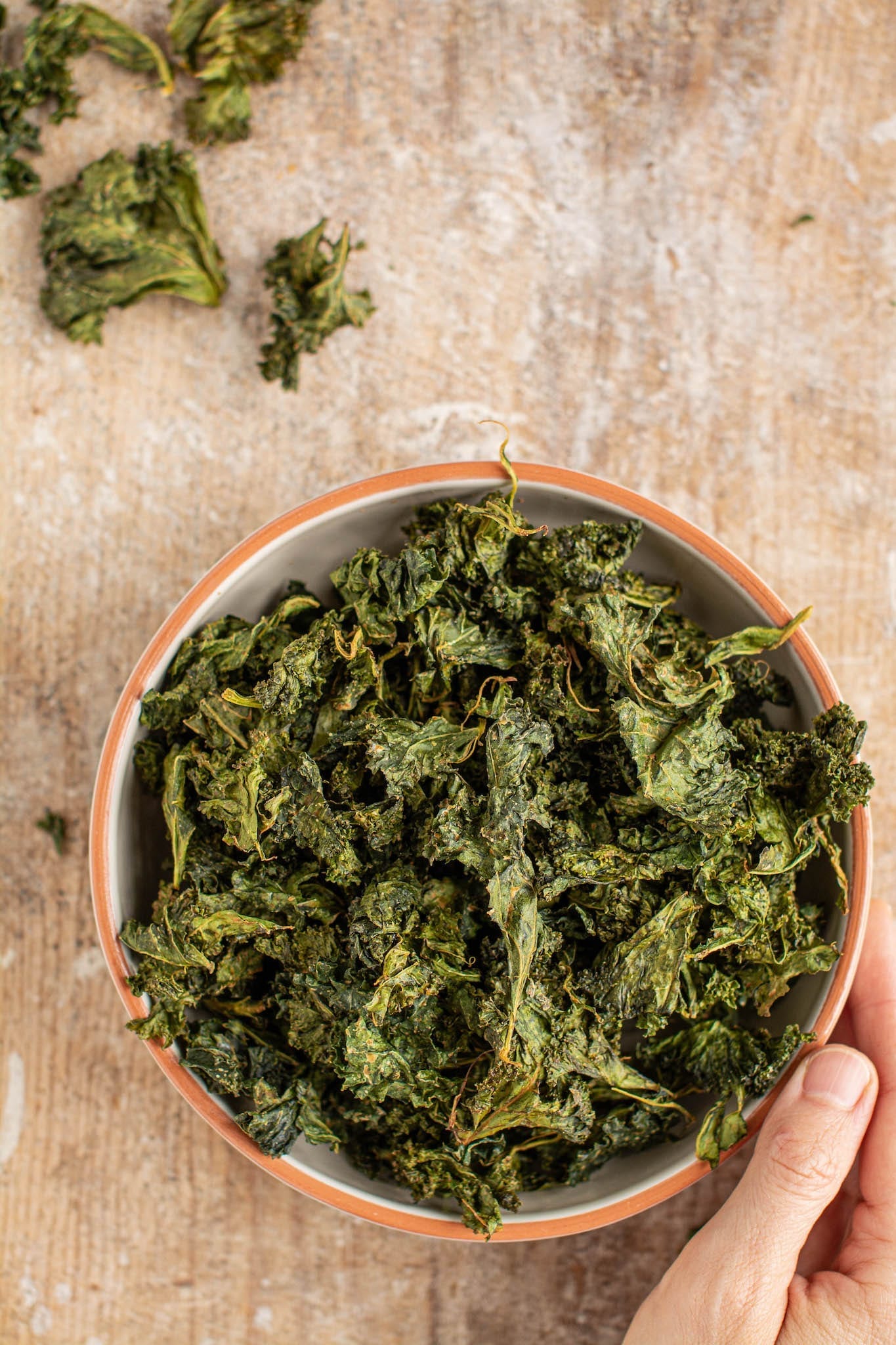 Finally, this bread recipe has been a winner year in and year out! Learn how to make fermented buckwheat bread that uses no starter and is also gluten-free and sugar-free.