Learn how to make delicious and healthy refined sugar free vegan holiday dessert recipes that everyone will love.
You'll find healthy brownies and blondies, cookies, cakes, muffins and candies in this vegan holiday recipes' round up.
18 Healthy Holiday Dessert Recipes
Let's bring healthy to a whole new level and make holiday dessert recipes that are either certified Plantricious or Plantricious friendly. What is it?
Well, let me introduce you to new food category for prepared and packaged plant-based foods and recipes – Plantricious aka plant nutritious.
To be more precise, the project created two different seals, Certified Plantricious and Plantricious Friendly. Those are tools making it easy for you to identify the nutrient-dense, fibre-filled, health-promoting plant-based foods that doctors are prescribing.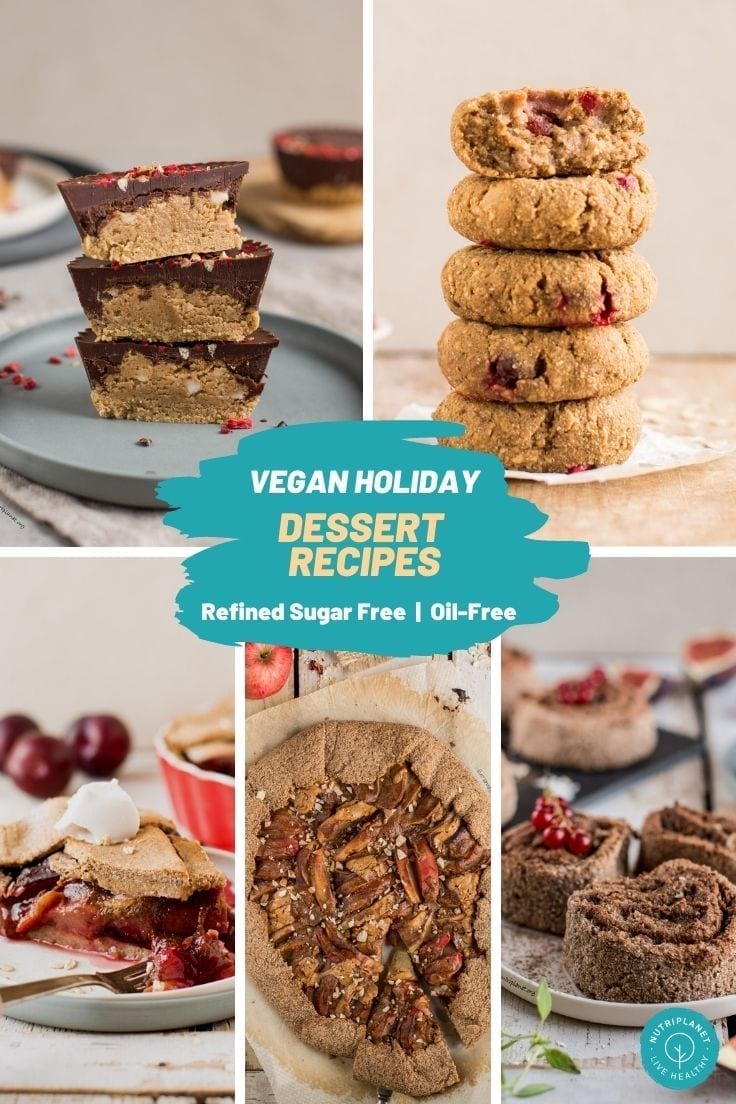 What's more, don't stop here are check out all my healthy holiday recipes under category Plantricious Recipes.
Check out as well:
Let's start the round up with those soft and fudgy whole food plant-based chocolate beet brownies. They are gluten-free and exceptionally easy to make. You'll only need a food processor and 15 minutes of your time.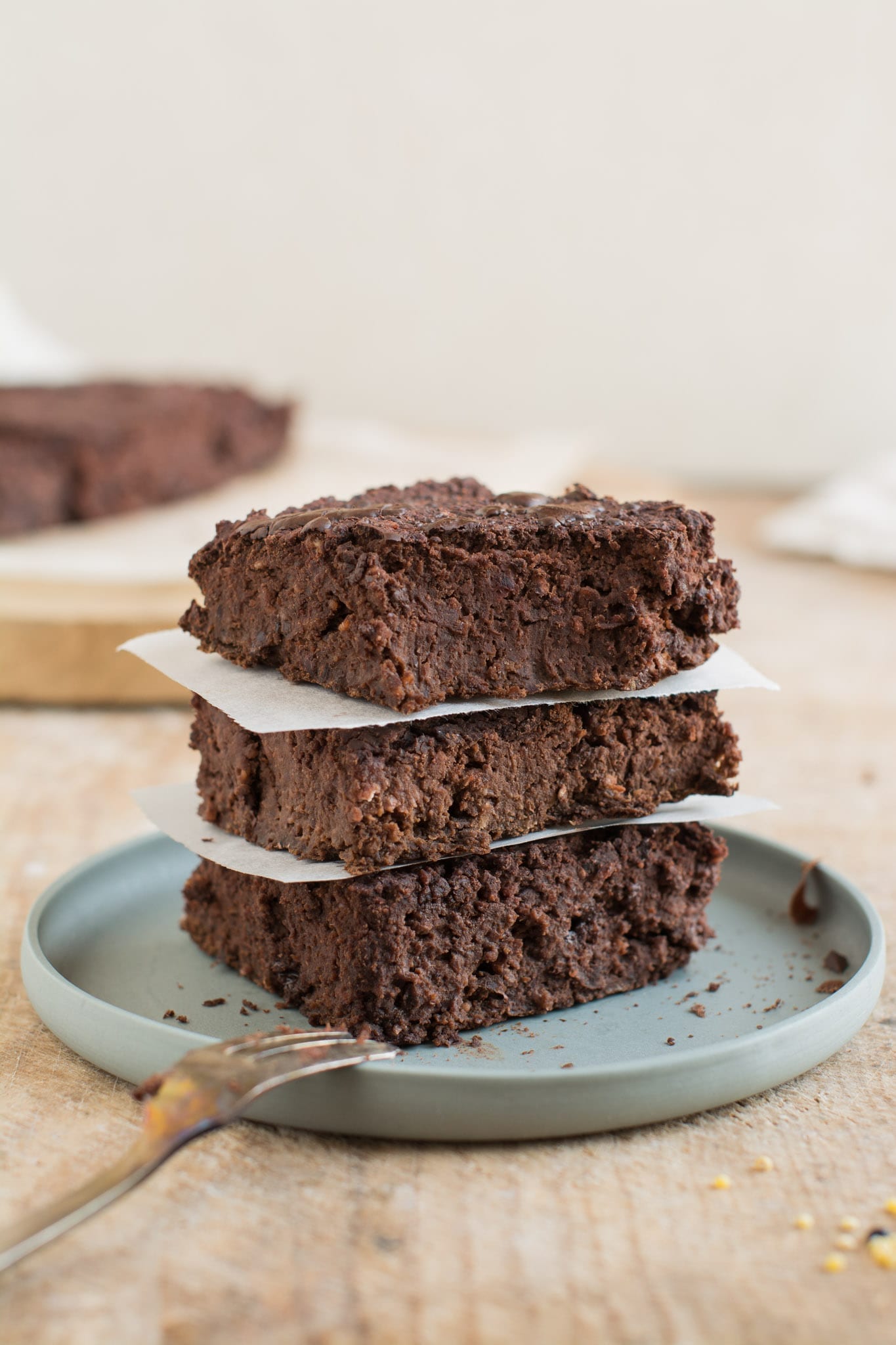 Not into brownies? Well, you can always make blondies instead! Turn those vegan pumpkin blondies into your favourite dessert that is free from oils and refined sugar. You'll only need a food processor and 15 minutes of your time to make this healthy vegan gluten-free recipe.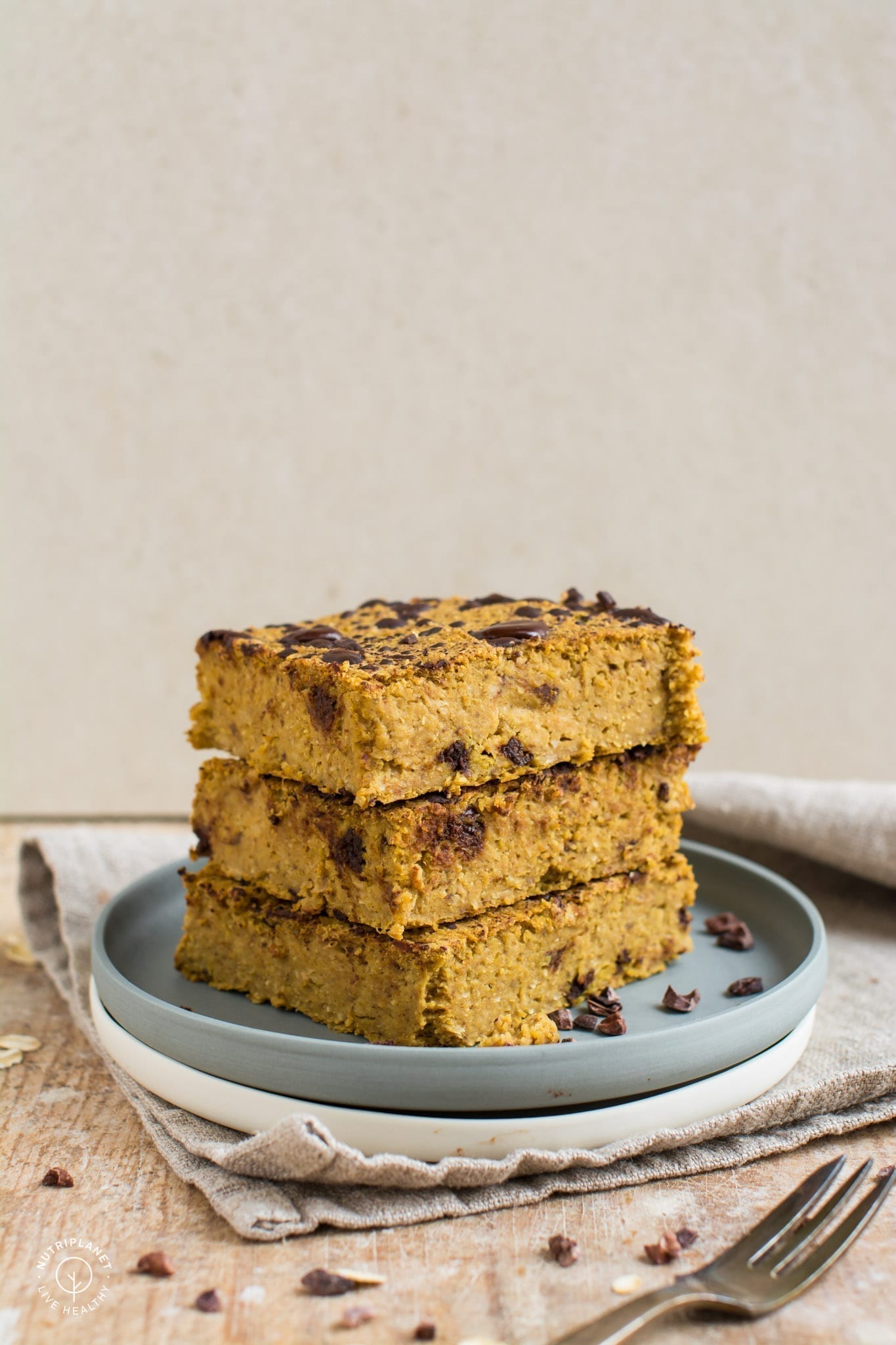 Let's continue with the pumpkin theme! Try this perfectly moist vegan gluten-free pumpkin bread. What's noteworthy is that my recipe uses neither oils nor refined sugar. It's a healthy alternative to those enjoying the indulgence of baked goods.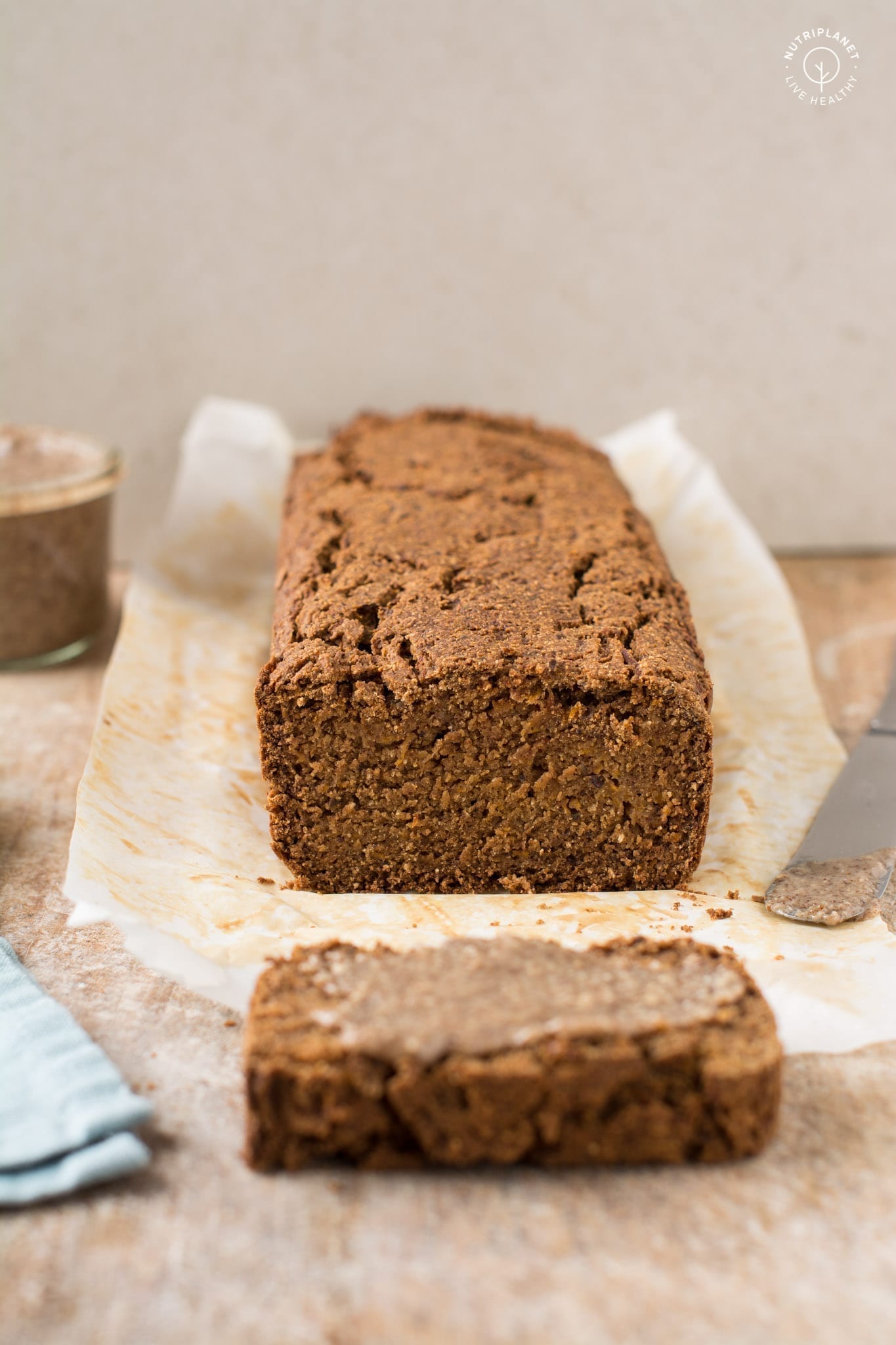 Next, let's move on to a few holiday cookie recipes. Those soft cardamom cookies with cranberries will be on spot for your afternoon cup of tea or coffee. You'll only need 20 minutes of your time, a bowl and a blender. My cardamom cookies use only wholesome ingredients, are super easy to make, and fill your kitchen with heavenly flavours.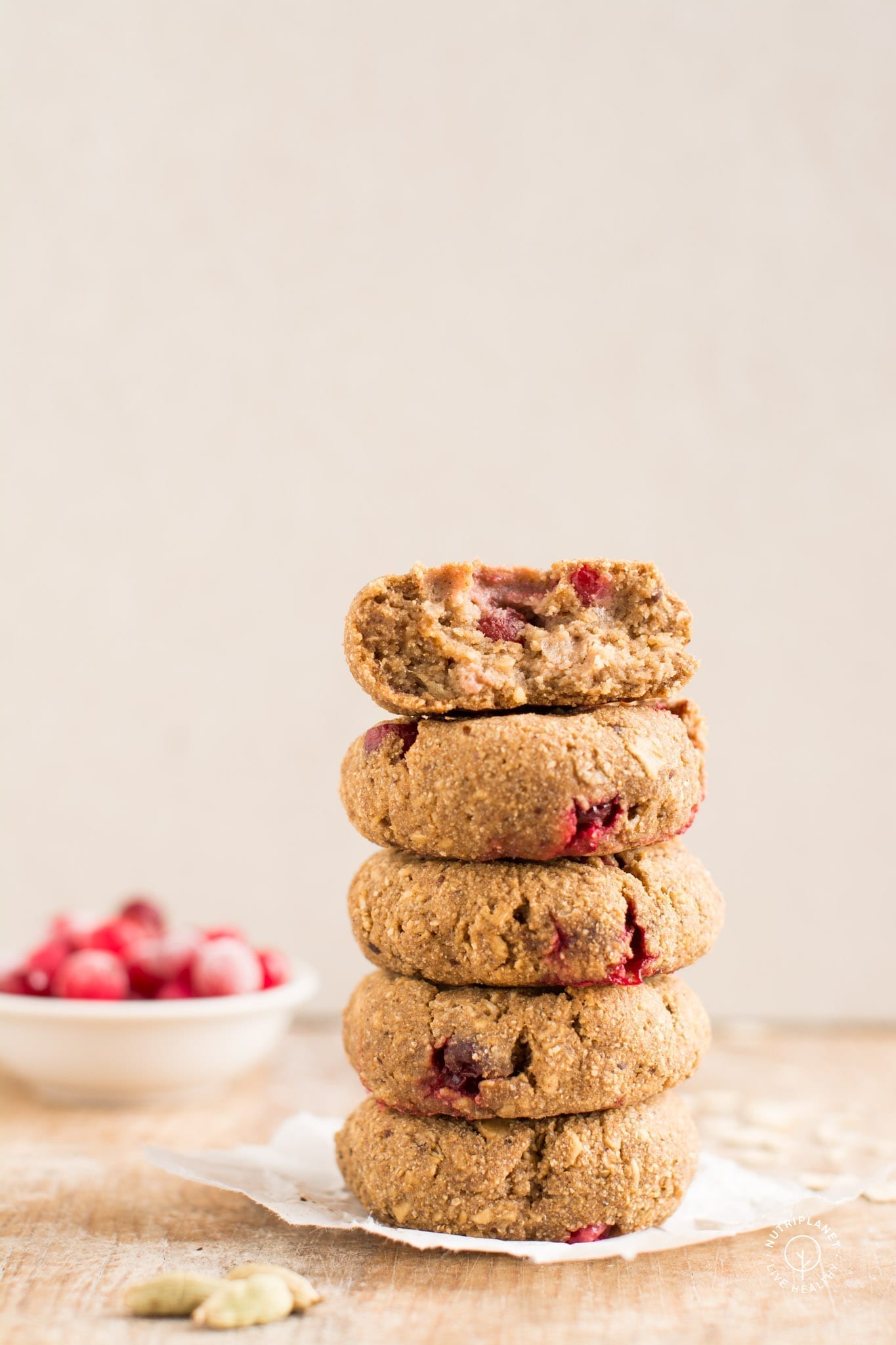 In case you've been waiting for healthy chocolate chip cookies, look no further! Enjoy life with those vegan gluten-free chocolate chip cookies that are oil-free yet so hearty and chewy. You'll only need 7 ingredients and about 10 minutes of your time to make my easy oil-free vegan chocolate chip cookies.
Those vegan gluten-free chocolate chip cookies make a great go-to power snack, chocolaty breakfast bite, or a small but satiating dessert.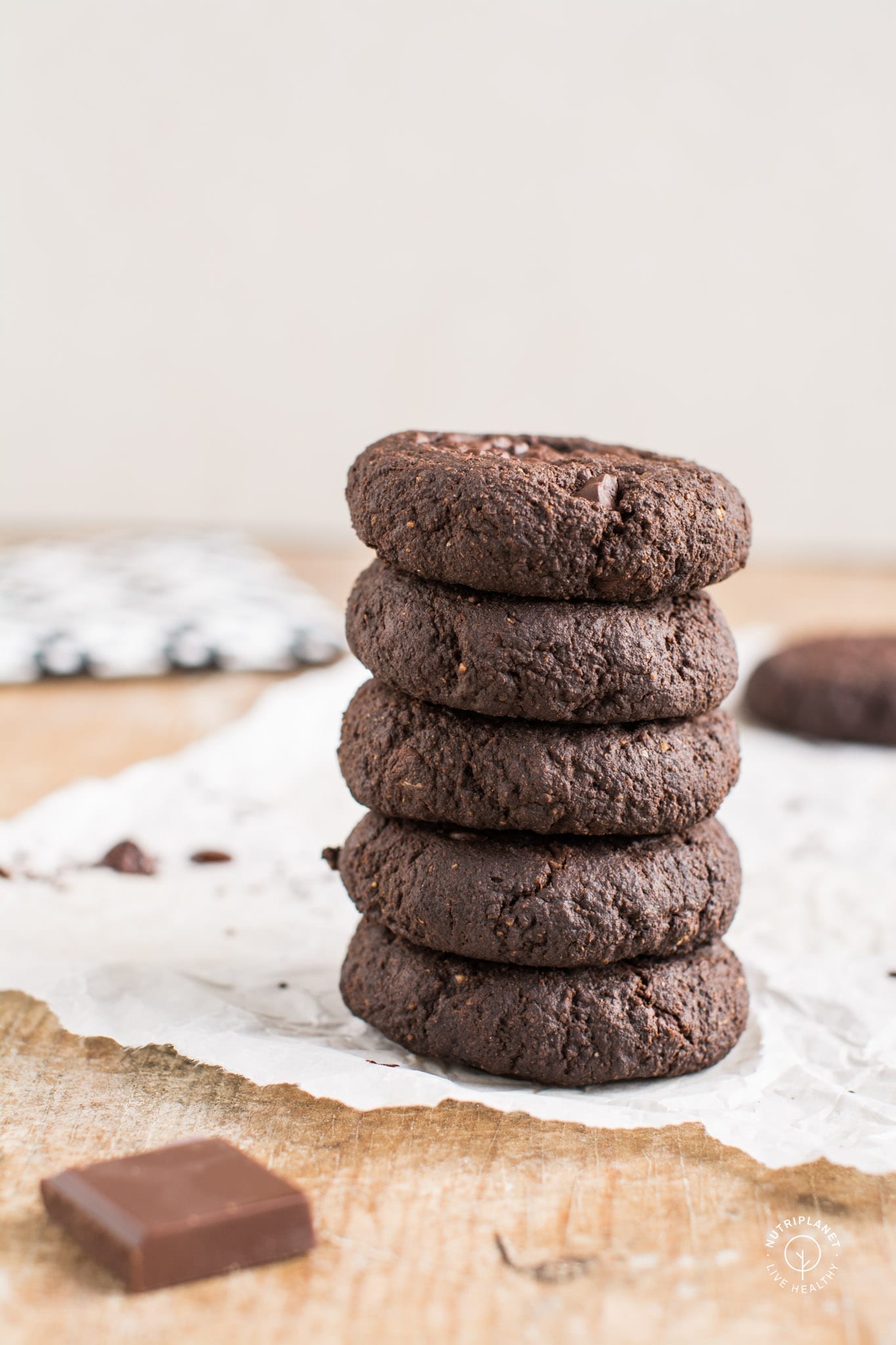 Here's a perfect Christmas cookie recipe! The best chewy and soft gingerbread cookies that make your house smell of holiday flavours. It's a quick and easy recipe requiring 8 ingredients and 45 minutes to make.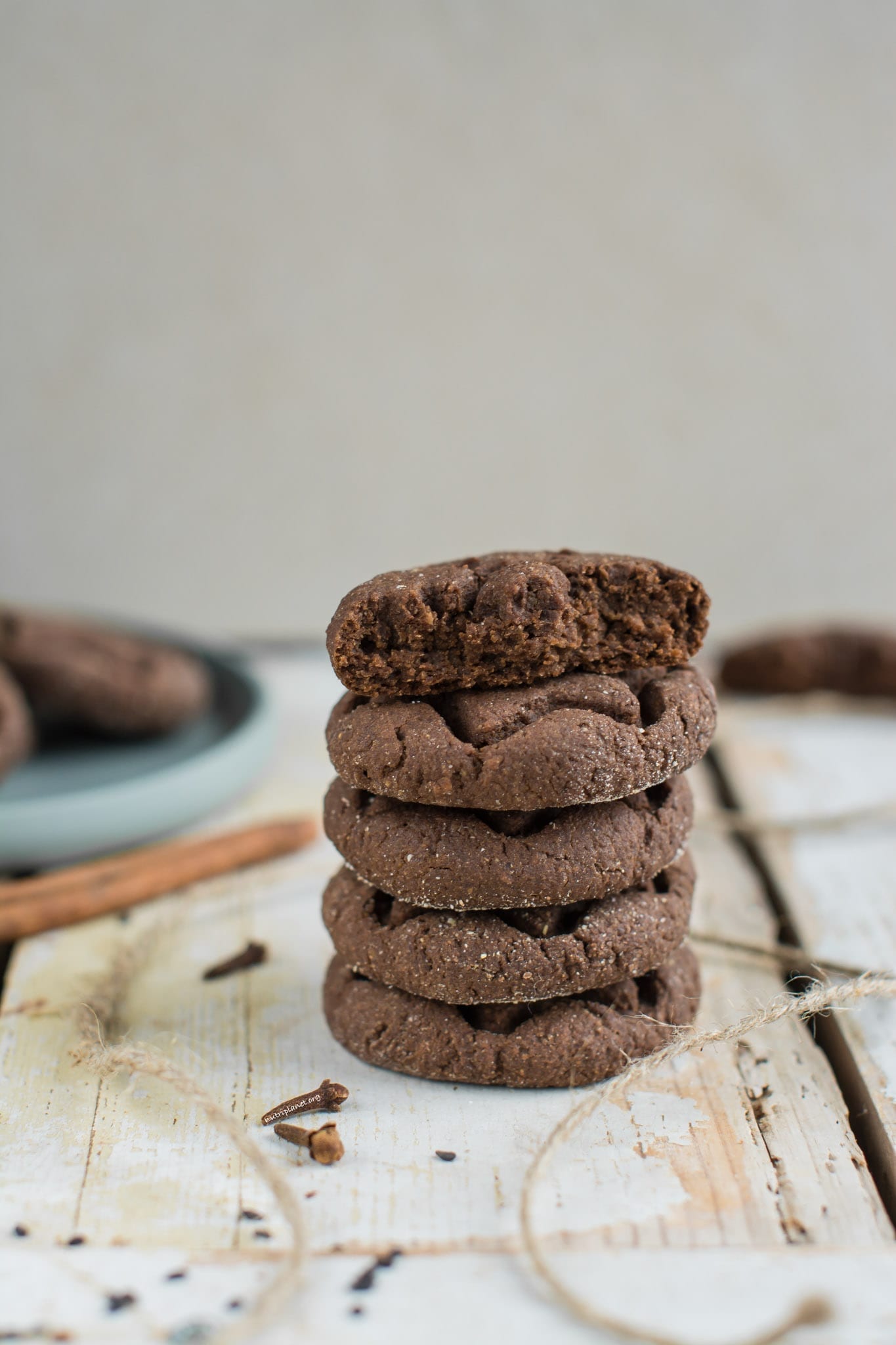 Next, I'll give you some healthy and delicious holiday cake recipes. First up is an easy recipe for gluten-free vegan lemon cake with poppy seeds. It comes with chocolate frosting and tons of healthy legumes and veggies hidden inside. At the same time, all the oils and refined sugars are left out. You won't be able to resist the delicate lemon flavour combined with creamy-dreamy chocolate topping.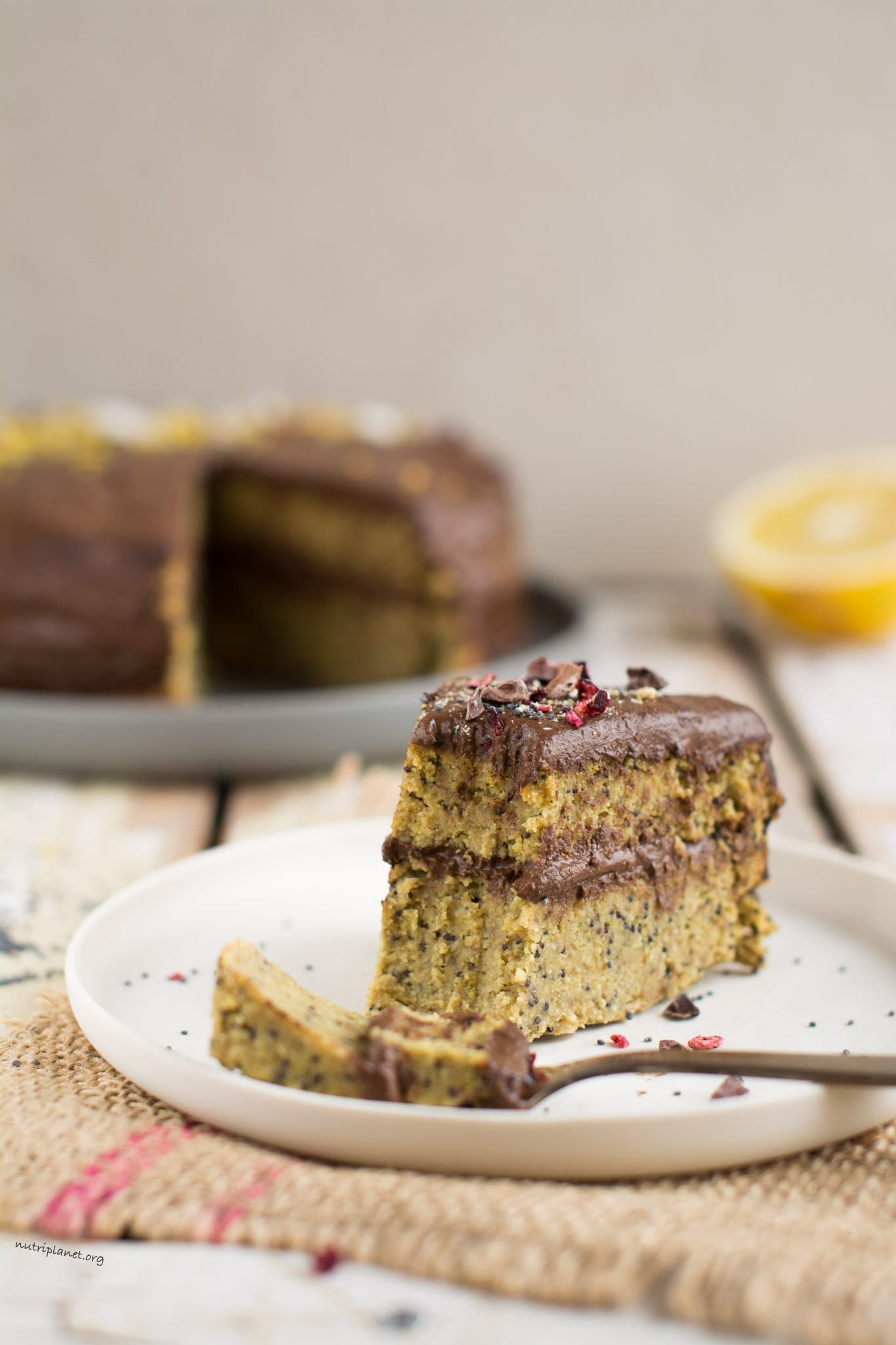 Another popular cake among holiday dessert recipes is often carrot cake. This healthy gluten-free vegan carrot cake absolutely blew my mind with its lemony cream cheese frosting and cranberries hidden inside. Despite its fancy facade, my carrot cake recipe is pretty easy, requiring only 10 ingredients, 2 bowls, a spoon and baking tin to make.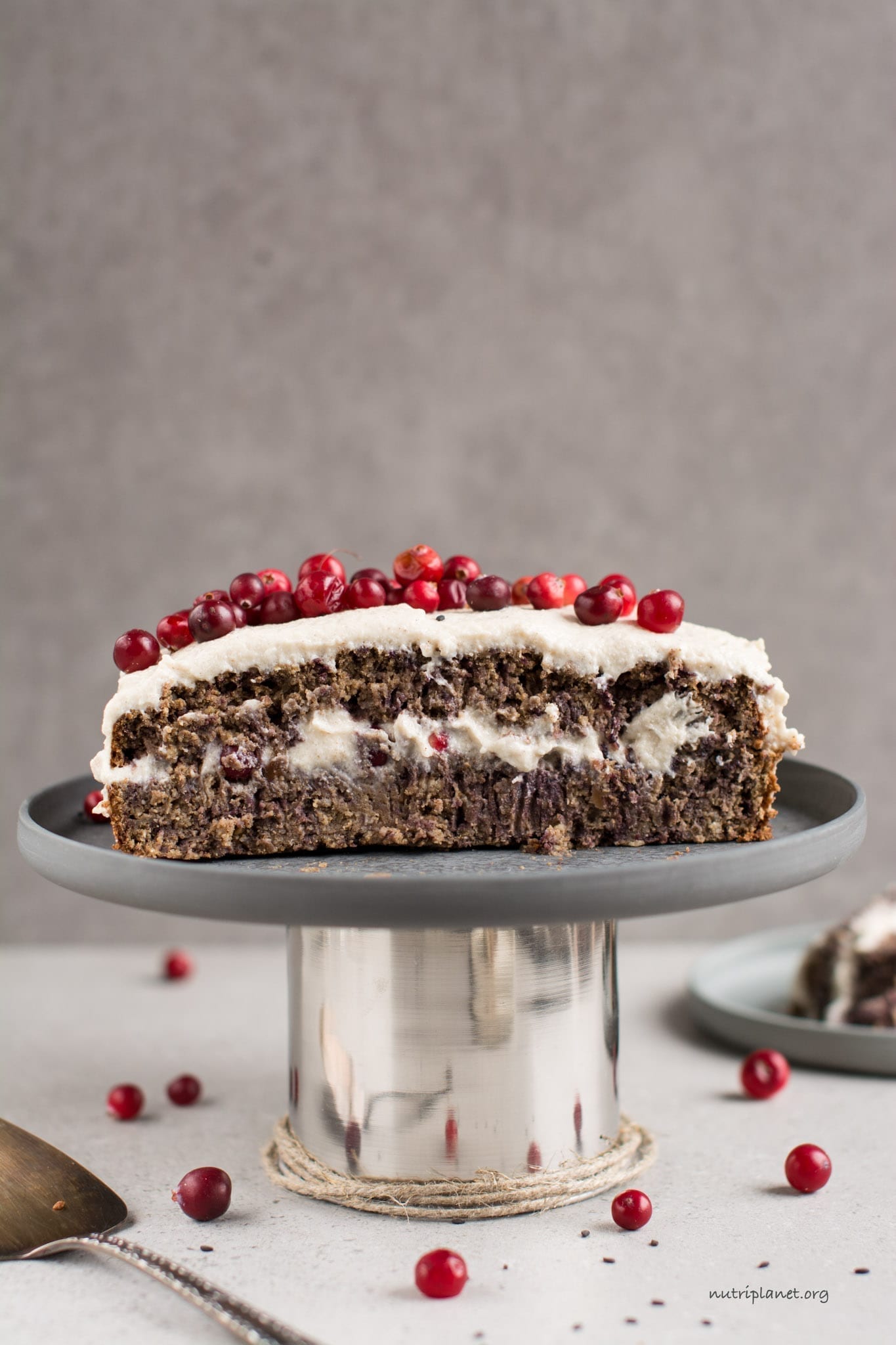 This recipe is for you if you're more into baked cheesecakes. Try this delicious and beautifully pink vegan tofu cheesecake with purple sweet potato. Furthermore, the recipe is gluten-free, refined sugar free, oil-free, and dairy-free.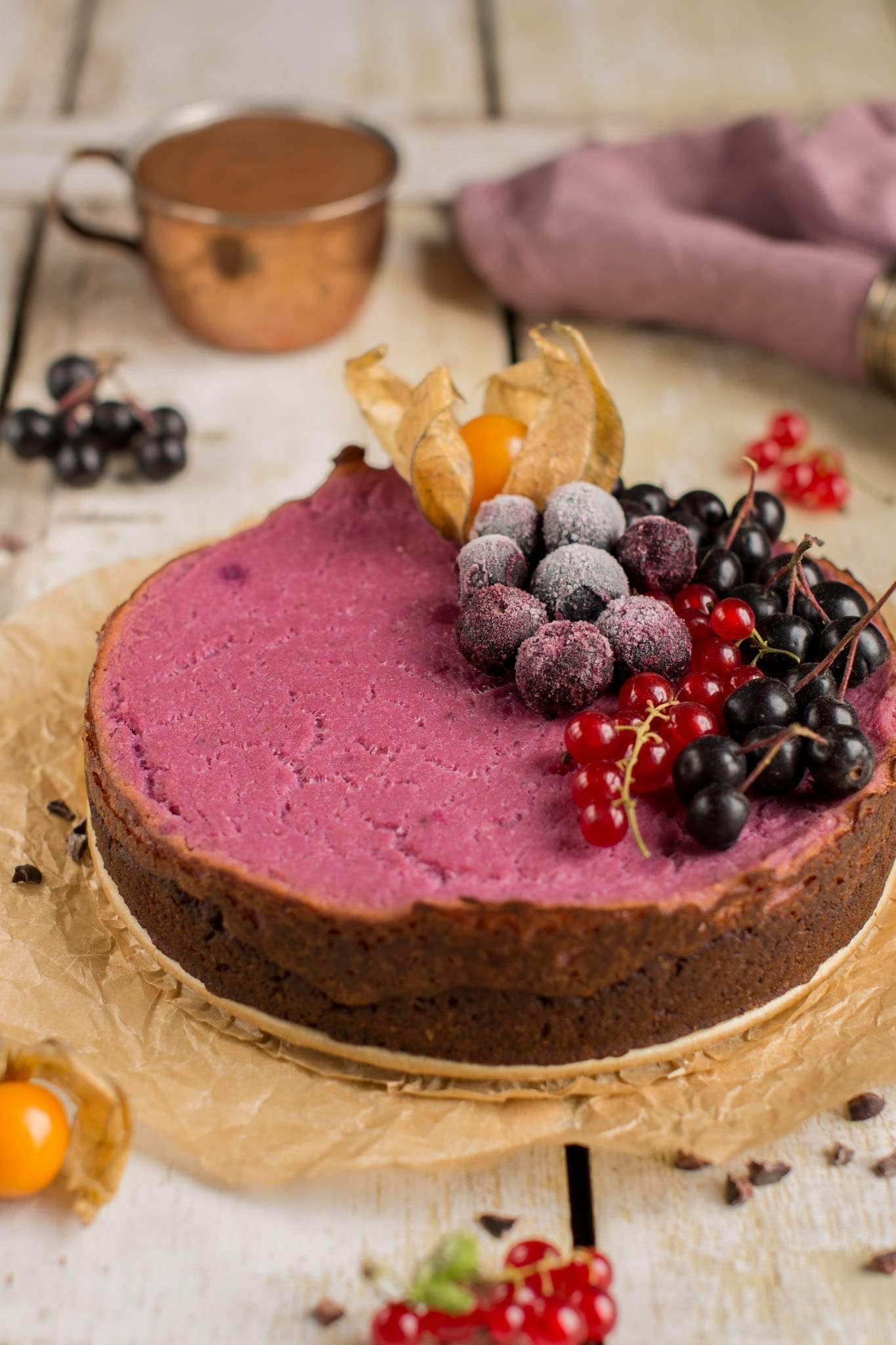 And if you're not tired of pumpkin, here's another great recipe for you! Delicious and healthy vegan pumpkin cheesecake with a silky-smooth texture. It is low-glycemic, gluten-free, oil-free and refined sugar free.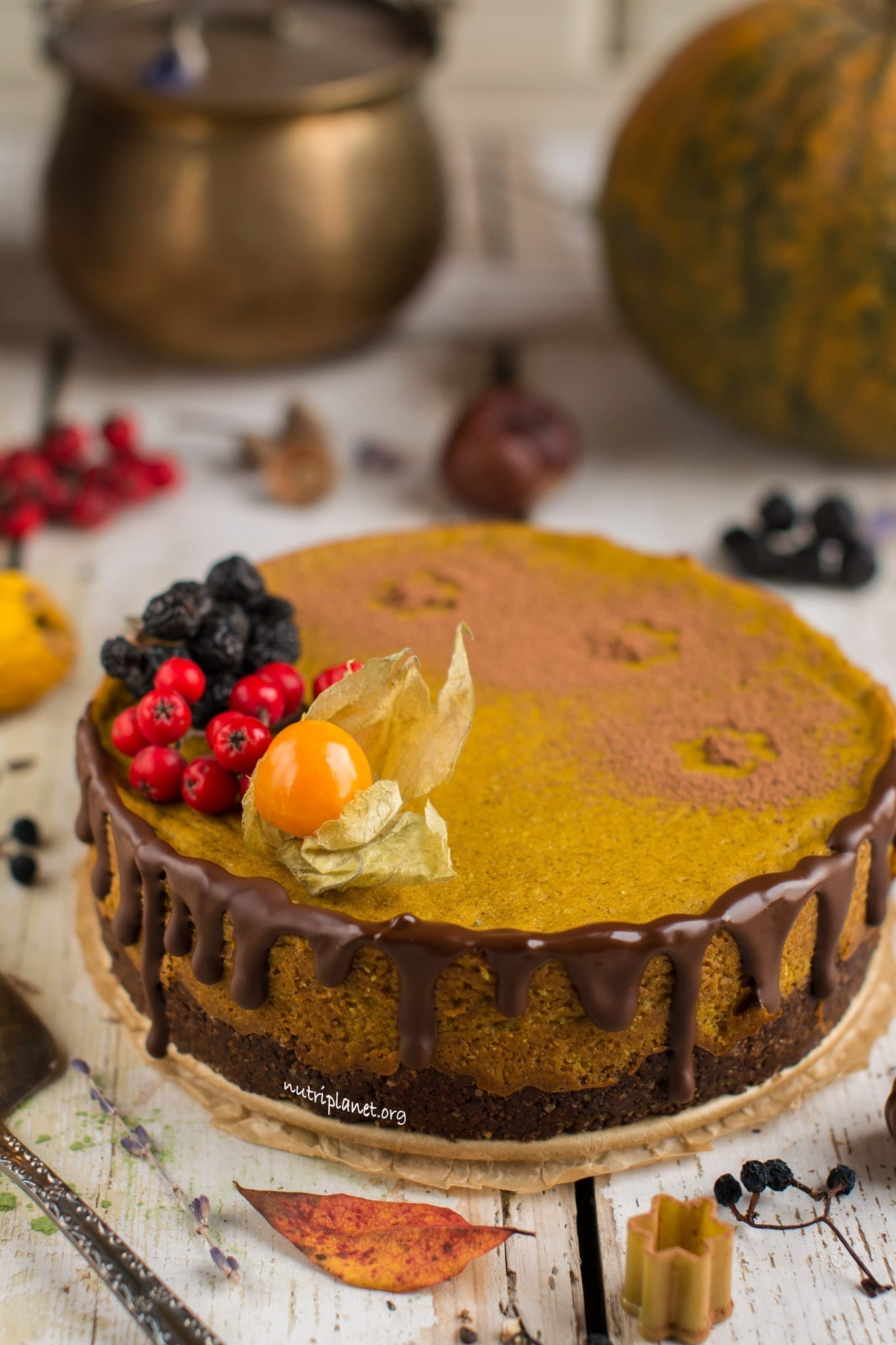 Don't worry if you're more into pies than cakes! Here's a little something for you! In my opinion, the holiday season shouldn't go by without trying this gluten-free vegan apple pie. It will fill your kitchen with heavenly fall flavours. Furthermore, it's an easy-to-make vegan pie recipe that even beginners can add to their repertoire.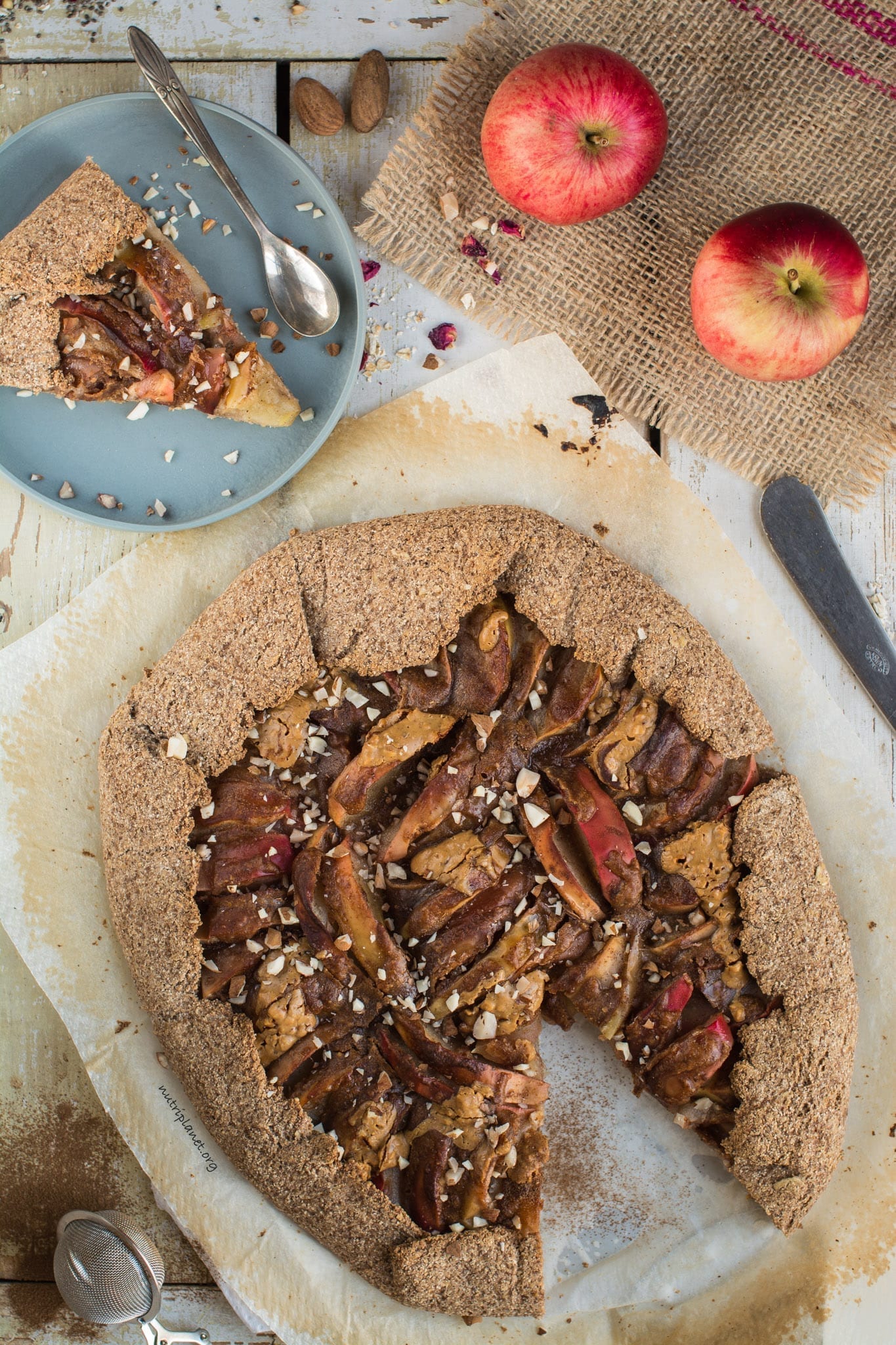 And if you prefer plum pie, here you have it! This gluten-free vegan plum pie will fill your kitchen with heavenly flavours. It is a perfect healthy oil-free and refined sugar free vegan treat for those chilly and rainy fall days.
I love this vegan plum pie recipe, because it's:
So heavenly delicious.
Incredibly healthy (for a pie anyway).
Such a great way to use up all those plums!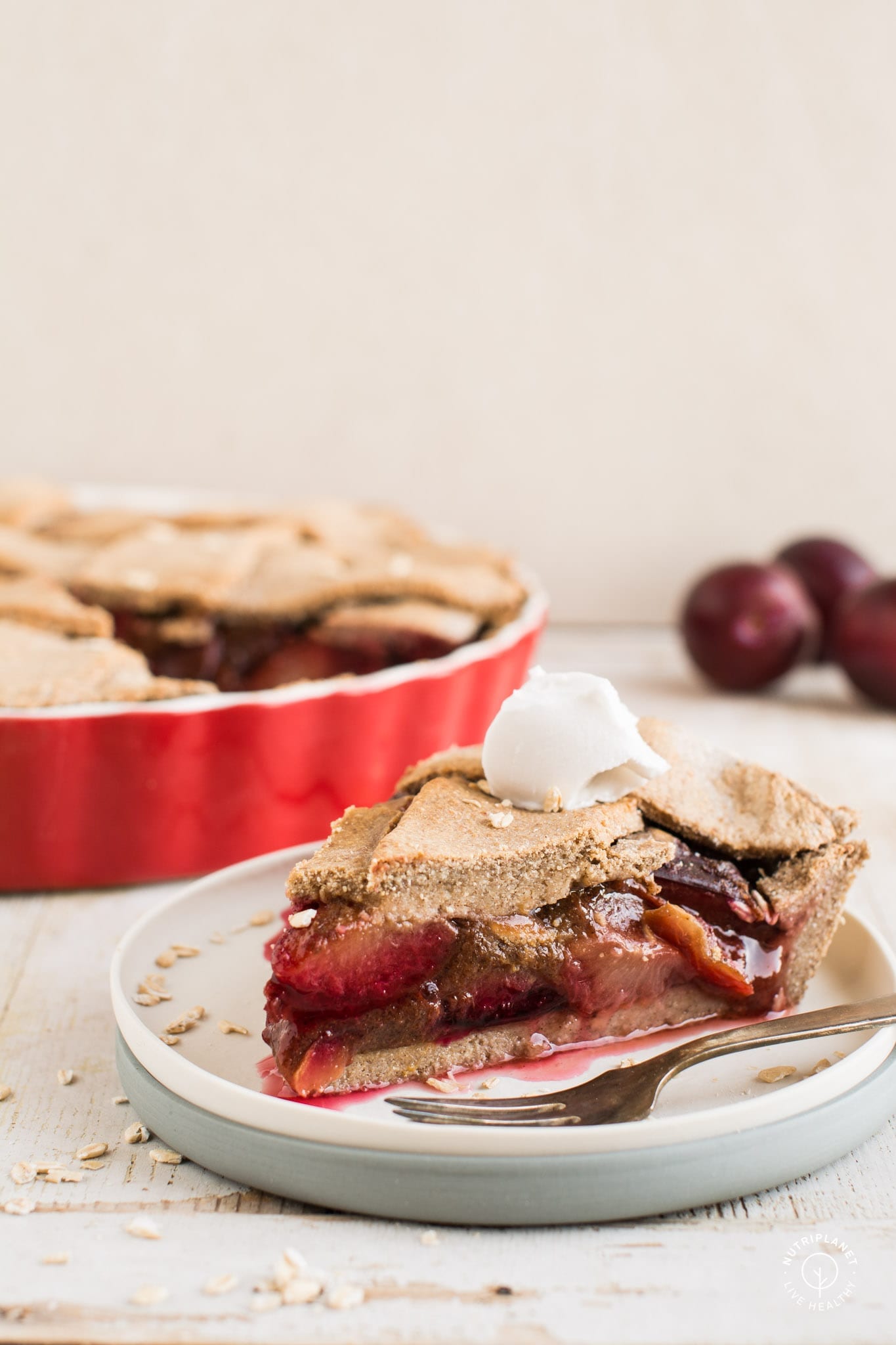 And now something for muffin lovers! Here's healthy, delicious and easy vegan chocolaty pumpkin muffins recipe with zucchini. Those muffins are ready in no time and besides, they makes an excellent go-to snack.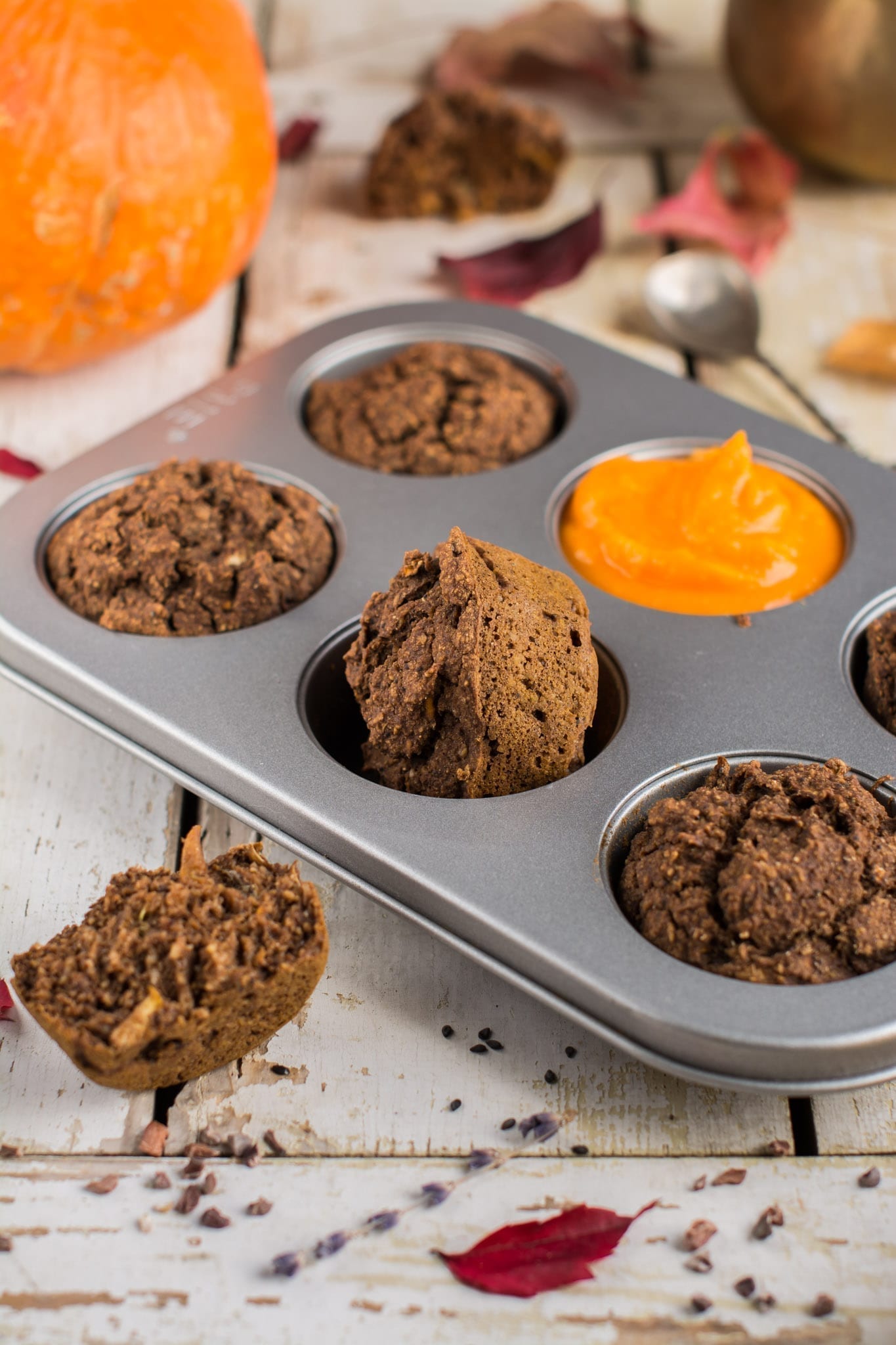 And here's another delicious muffin recipe. Spongy and delicious vegan gluten-free blueberry muffins that are also oil-free and sugar-free. What's more is that they're only subtly sweet and make a great go-to snack.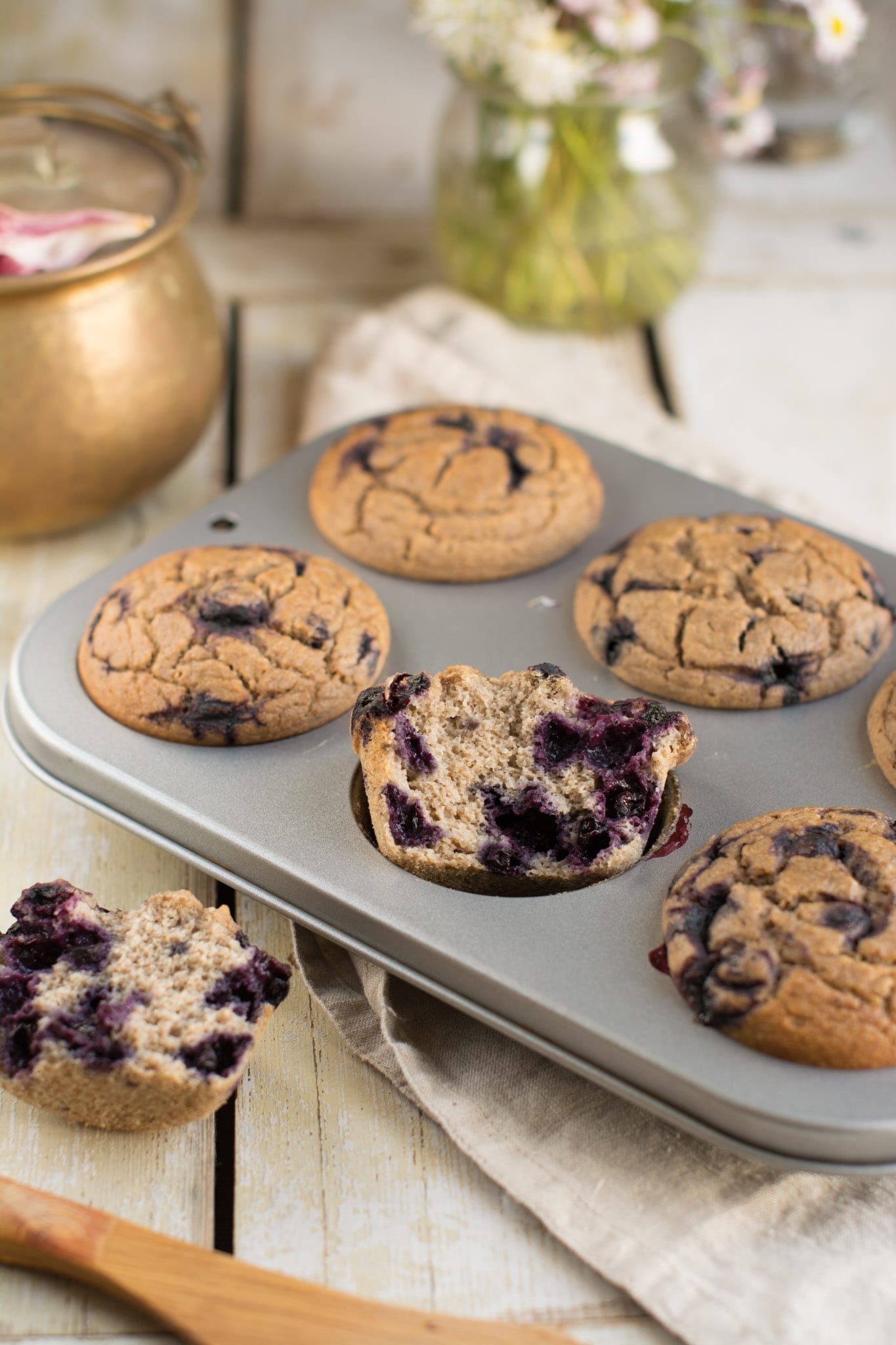 I give you mind blowing no yeast gluten-free vegan cinnamon rolls that you'll definitely fall in love with. My recipe uses no refined sugar or vegan butter, but is yet so hearty, moist and filling.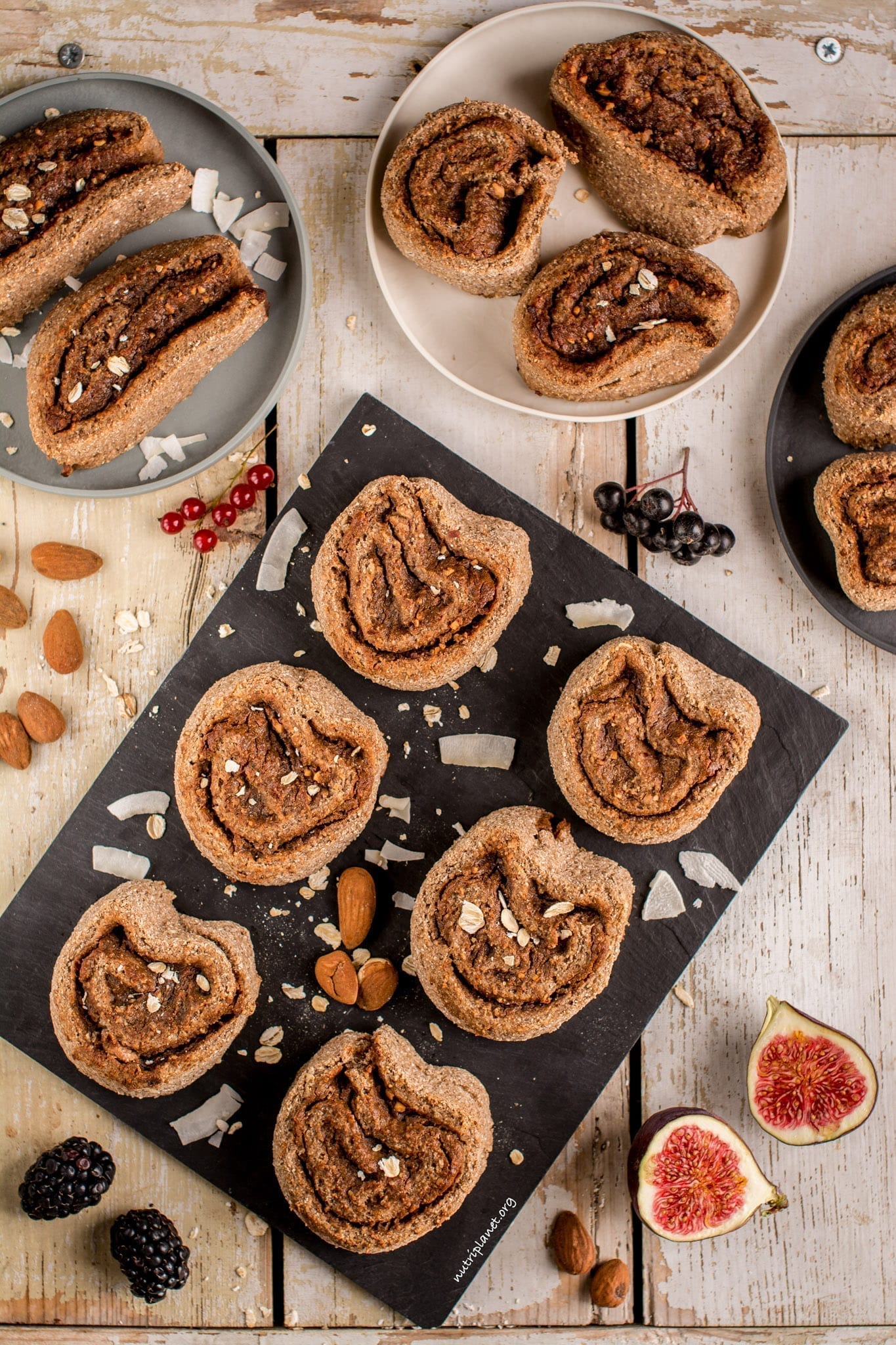 Now, in my opinion, this recipes fits perfectly into the list of healthy holiday dessert recipes. Let me show you how to make peanut butter cups with dark chocolate using wholesome ingredients. You'll find them irresistible as the peanut butter filling is perfectly sweet, salted and caramelly at the same time. Take out the 9 ingredients (+ salt and sweetener), a few bowls and spoons and make your afternoon tea something to look forward to.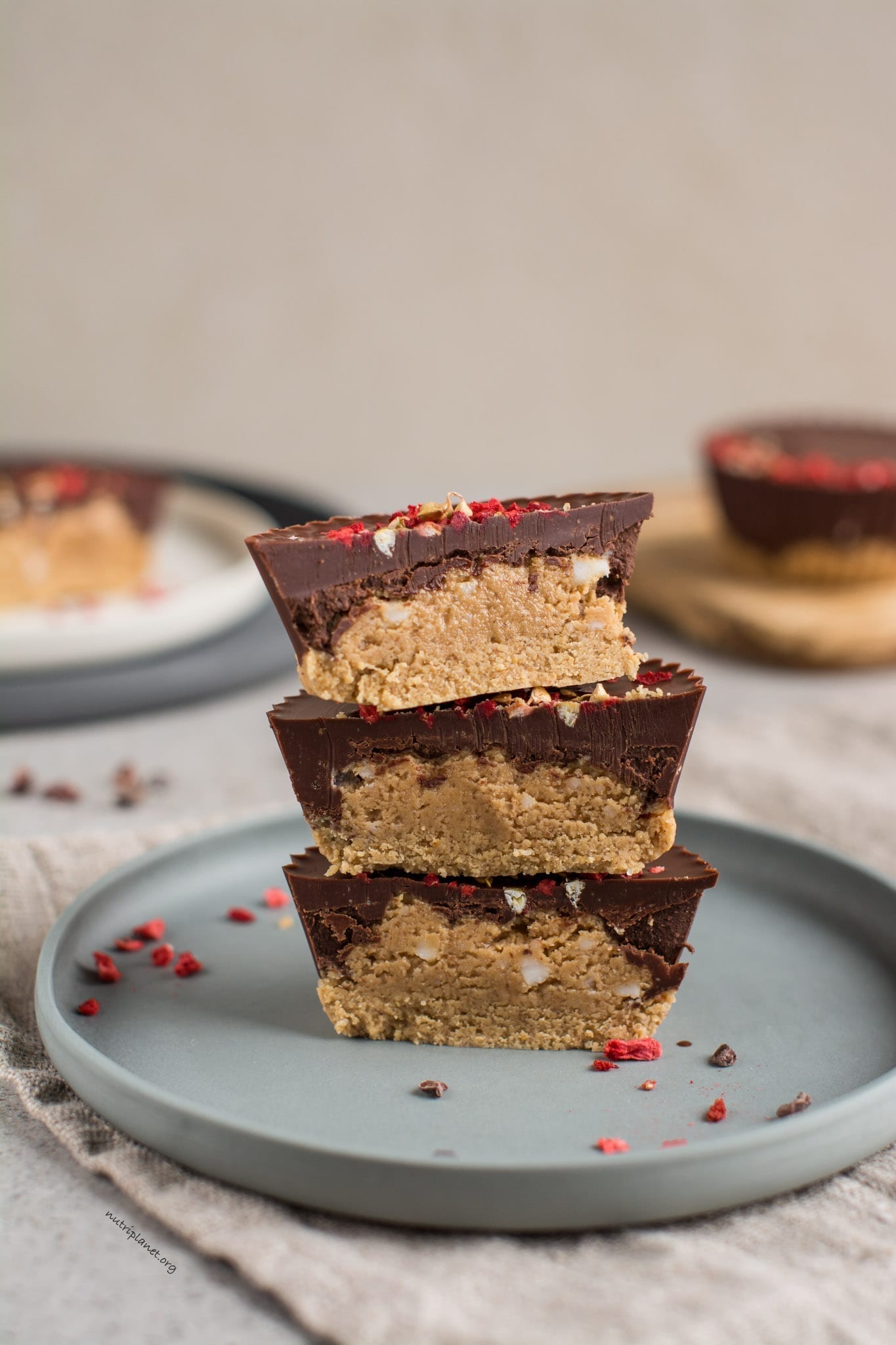 Healthy low-fat no dates chocolate bliss balls that make a great plant-based energy boosting holiday dessert. It's one of those vegan bliss ball recipes that is:
perfect for healthy snacking,
rich in minerals and vitamins,
super easy to make.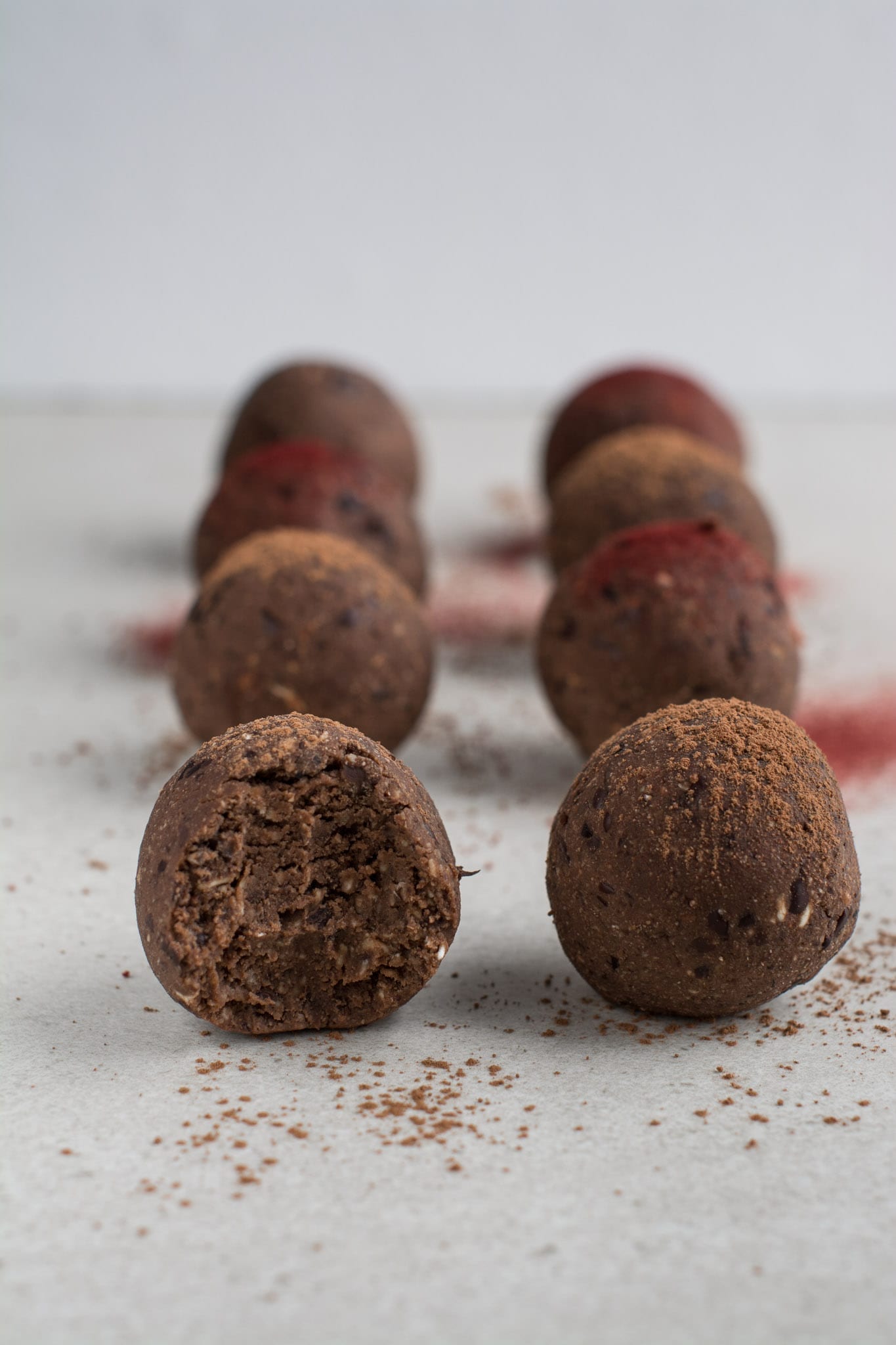 Now, I left the best for the last! Try those decadent and delicious homemade vegan chocolate candies! Those candies are a healthier sugar-free alternative to store-bought varieties.