Are you about to decide what to cook for your vegan Christmas dinner? Here are 17 savoury dinner ideas for your vegan Christmas menu. You'll find simple gluten-free and dairy-free vegan recipes that create the perfect holiday mood: from lentil loaves and gravies to pies, Brussels sprouts, stuffed food and lasagna.
17 Savoury Vegan Christmas Dinner Recipes
In this week's round-up I concentrate on savoury vegan Christmas dinner recipes. You'll find a variety of healthy vegan Christmas recipes from delicious lentil loaves, stuffed dishes, and Brussels sprouts to pies, lasagna and mushroom dishes.
Delicious Vegan Lentil Loaf Recipes
Let me start this vegan Christmas dinner party with lentil loaf recipes. As you might know, lentil loaves are often considered as the vegan meat of Christmas table. Now, I must admit I simply love vegan loaves, especially if they include sweet potatoes, lentils and nuts 🙂 Besides, they make stunning vegan dishes to add to your Christmas menu.
by A Virtual Vegan
Here's a fresh take on a Vegan Lentil Loaf for you! It's made with a delicious blend of lentils, mushrooms and walnuts and has a beautifully festive cranberry topping. Those pops of juicy cranberry in every bite are so good, plus they make it look pretty impressive. It would make a great centrepiece on your holiday table!
Note for those on low glycemic diet – replace sugar with xylitol.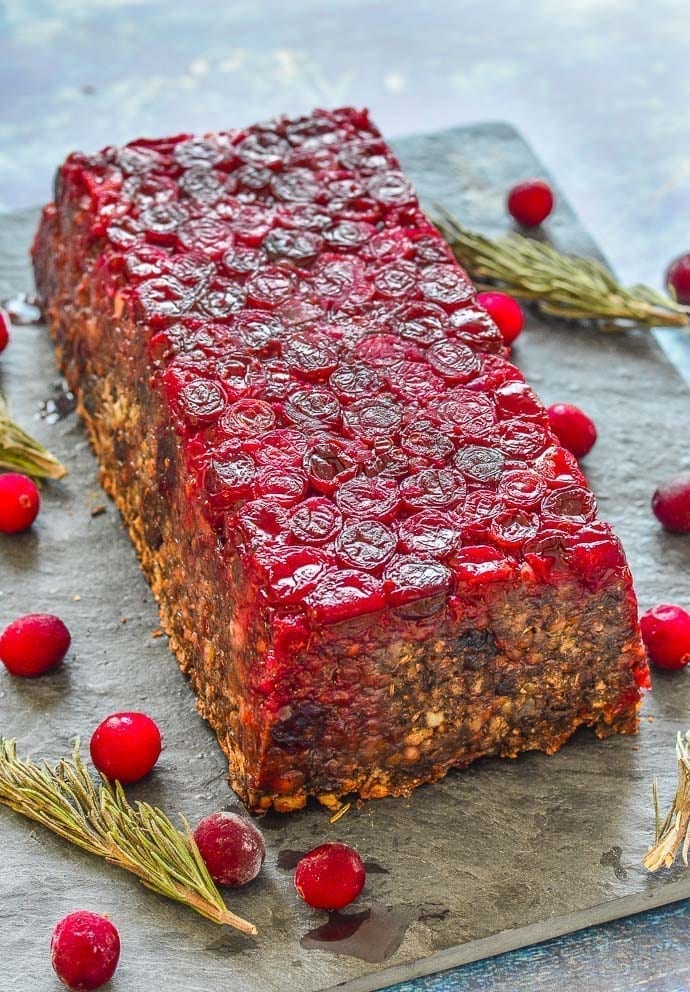 by From My Bowl
There are a lot of Lentil Loaf recipes out there, but Caitlin is convinced this one is the best! Not only is it healthy, hearty, and packed with BIG flavour, but it's also Vegan, Gluten-Free, and Grain-Free!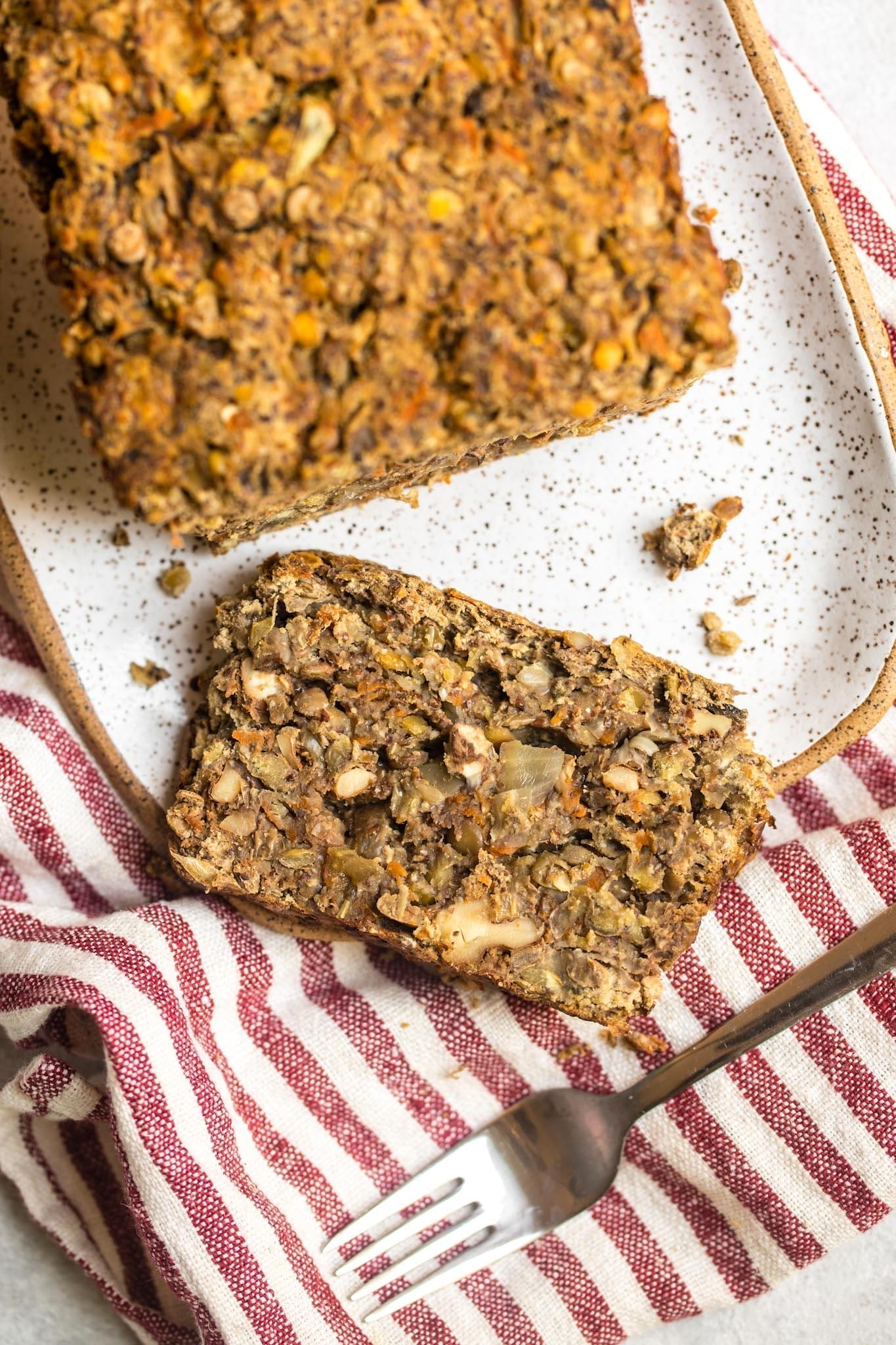 By Trinity's Conscious Kitchen
Next comes Trinity's sweet potato seed loaf. The flavours dance divinely in this roast loaf. Moreover, the nutmeg and ground coriander add a welcomed warmth and delightful aromatic excitement for the senses. Finally, the gently sweet, nutty and citrus notes of ground coriander seeds complement the other ingredients to perfection.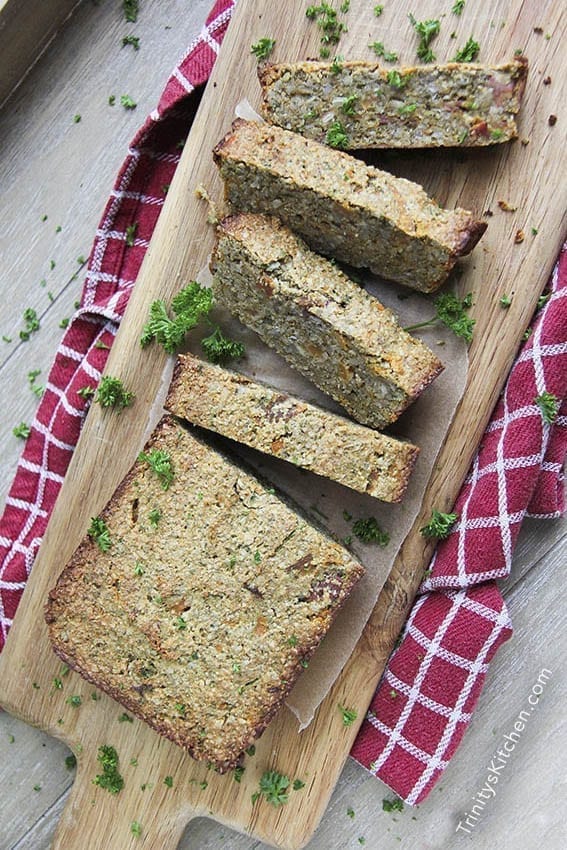 By Nutriplanet
Now, I've made vegan loaves before, but to my great surprise I didn't have any recipes up on my blog just yet. So, I'm about to put it right with this lentil loaf. It took me four goes to perfect my own Christmas lentil loaf recipe, but it was worth it as the final version really came out perfect. I dare to say this as I also tested it on guests who only confirmed my opinion.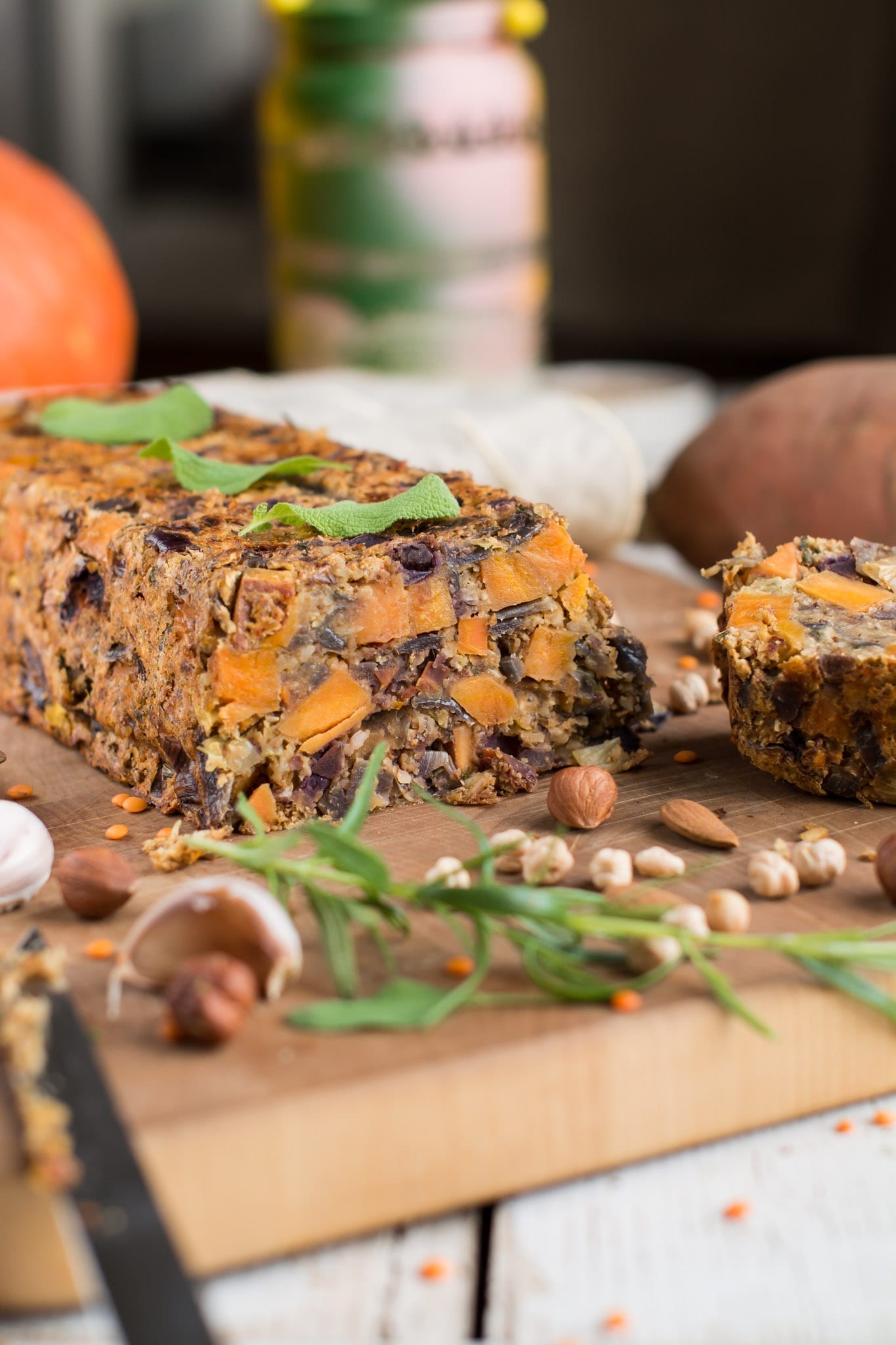 Vegan Gravy Recipes
What's lentil loaf without a delicious gravy? Nothing! Make any of the following vegan gravies for your vegan Christmas dinner main dish to compliment your loaf masterpiece.
By VeeatCookBake
This vegan gravy recipe is made from different veggies. Thanks to roasted veggies it is super flavourful and tastes perfectly for a Thanksgiving or Christmas meal or just when you crave some good old vegan gravy.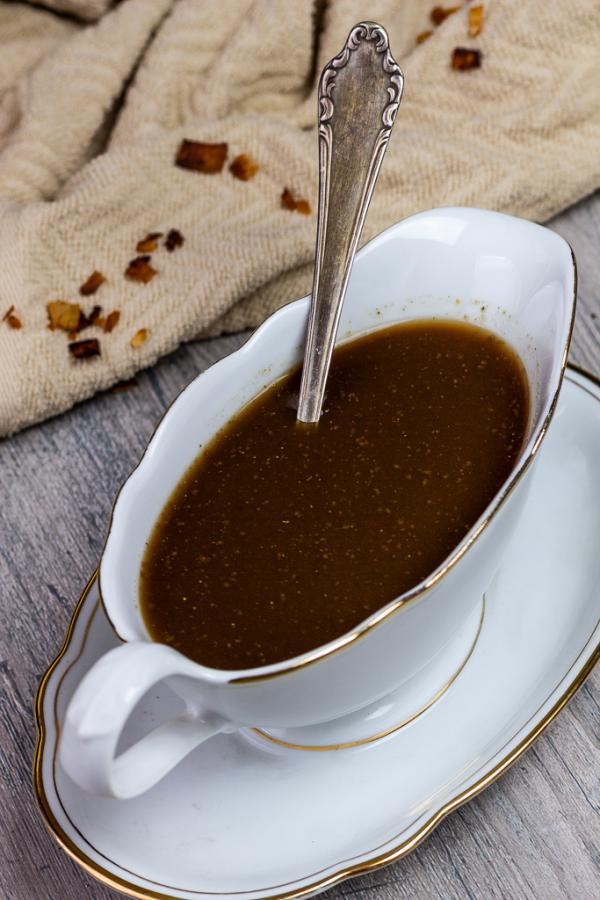 By Vegetarian Gastronomy
Even creamy pasta sauce works wonders on vegan lentil loaf. Maybe leave it a bit thinner. Besides, who doesn't like a one-pot, easy, good-for-you, veggie-filled, creamy pasta sauce? Meet Easy, 5-Ingredient Creamy Carrot Tomato Vegan Pasta Sauce!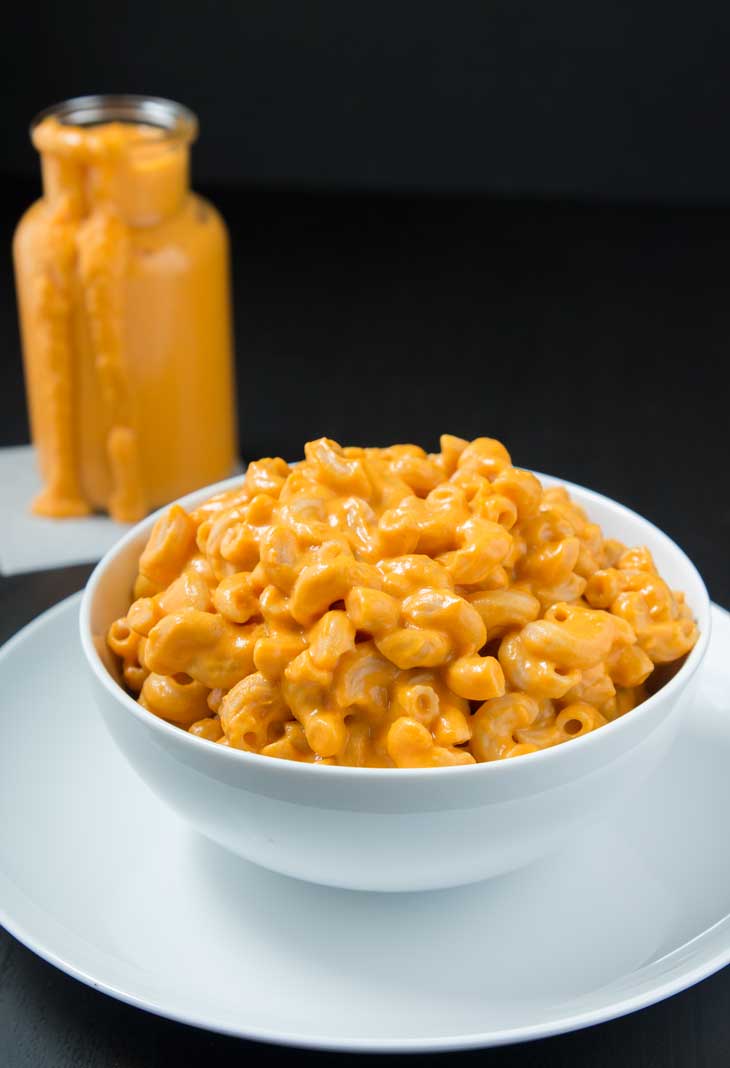 by Nutriplanet
Here's an easy and quick oil-free vegan dressing with tahini and chickpeas that effortlessly makes your meals complete. It gives this on-spot freshness and richness to your abundant or simple salads. You just need a blender and 10 minutes of your time!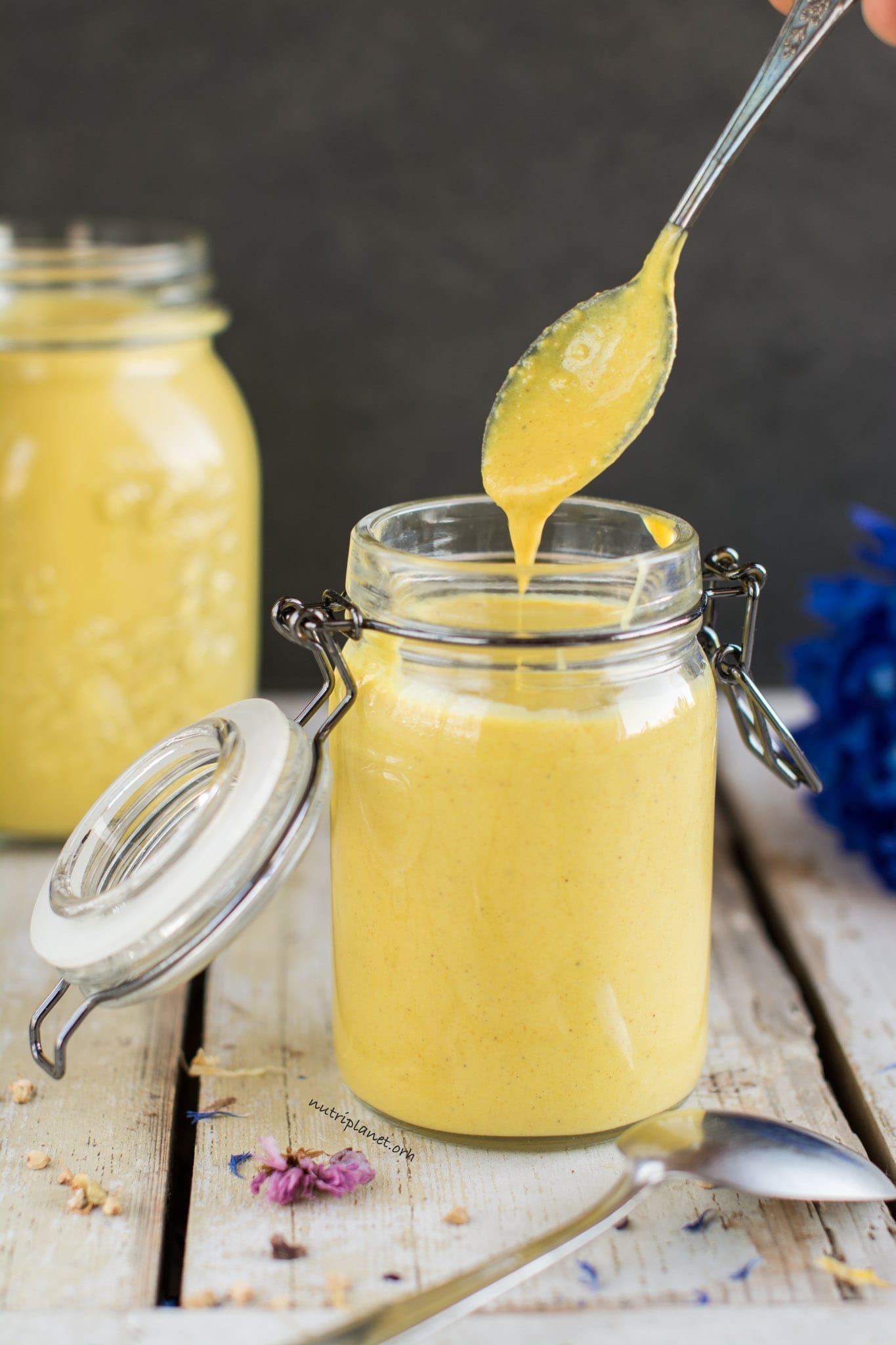 Vegan Christmas Dinner Recipes with Potatoes and Squash
Being an ultimate comfort food, starches have a very important place on Christmas table. Here are vegan Christmas dinner recipes that include potatoes and/or squashes for ultimate comfort.
By Vegan Richa
Check the recipe of this Vegan Mushroom Bourguignon served over Potato Cauliflower Mash. It's all cooked in an instant pot together with PIP (pot in pot). It must be noted that this gluten-free and nut-free recipe is a perfect comfort food for your vegan Christmas dinner.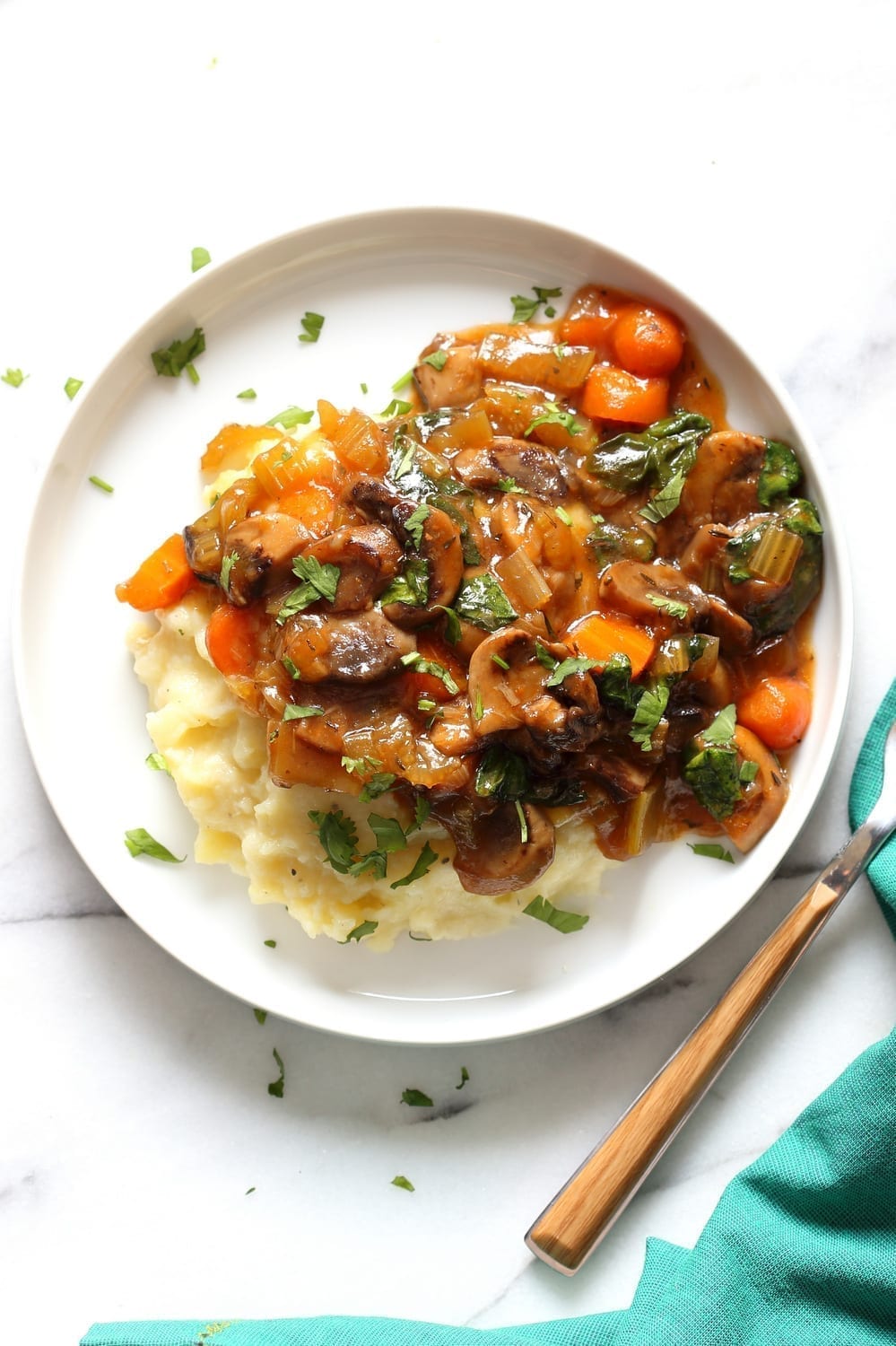 by Healthy Midwestern Girl
The classic, non-vegan version of this side dish typically contains loads of butter, cheese, sour cream and usually, bacon. So, what makes this healthy twice-baked potato recipe so dang healthy? First, it has no processed ingredients like 'fake cheese.' Second, since it's vegan, it's completely dairy-free, of course. Thirdly, for an extra boost of nutrition, it incorporates high-fiber cannellini beans into the mix. Finally, for the smoky flavour there's smoked paprika. The result is smooth, creamy, cheesy, smoky, garlicky, vegan — and totally healthy twice baked potatoes!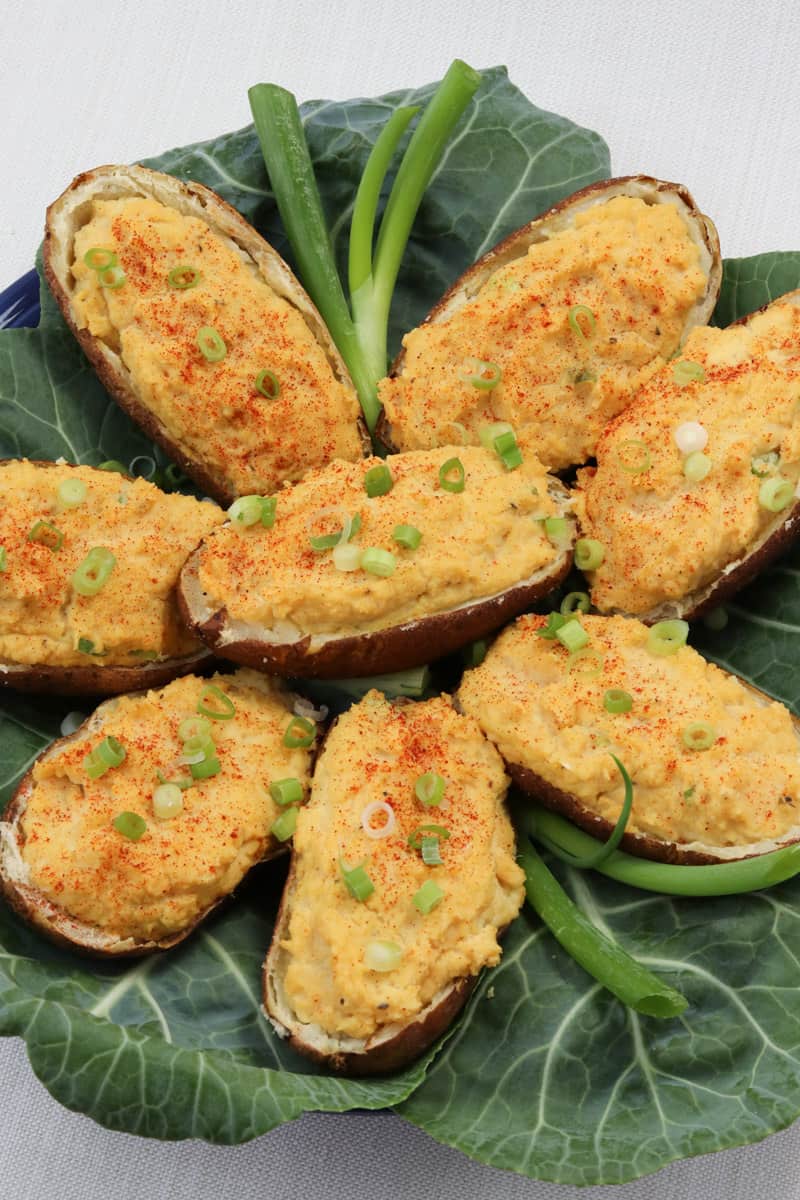 By Happy Kitchen Rocks
Here's the best balsamic-maple roasted Brussels sprouts with butternut squash, pecans, cranberries and avocado roasted garlic dressing. It's an ultimate healthy vegan Thanksgiving or Christmas side dish ready in just 40 minutes!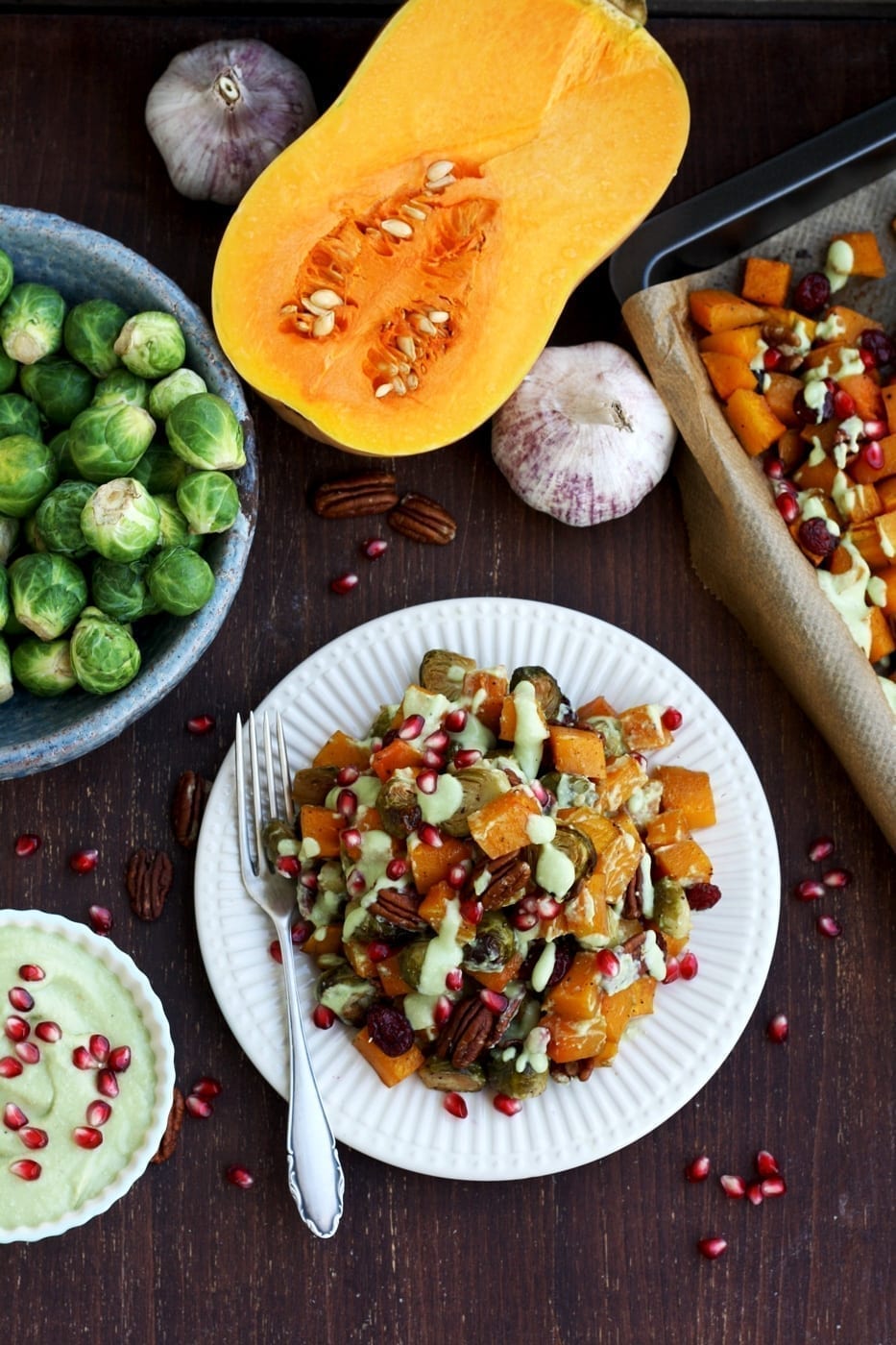 By Pink Fortitude
The flavour of this ginger pumpkin soup hits so many different notes: the cloves are deep and full, the maple syrup and cinnamon and fresh ginger give it that perfect balance. Finally, apple cider vinegar is light and refreshing to top it off. Therefore, it makes a perfect entree to your vegan Christmas dinner.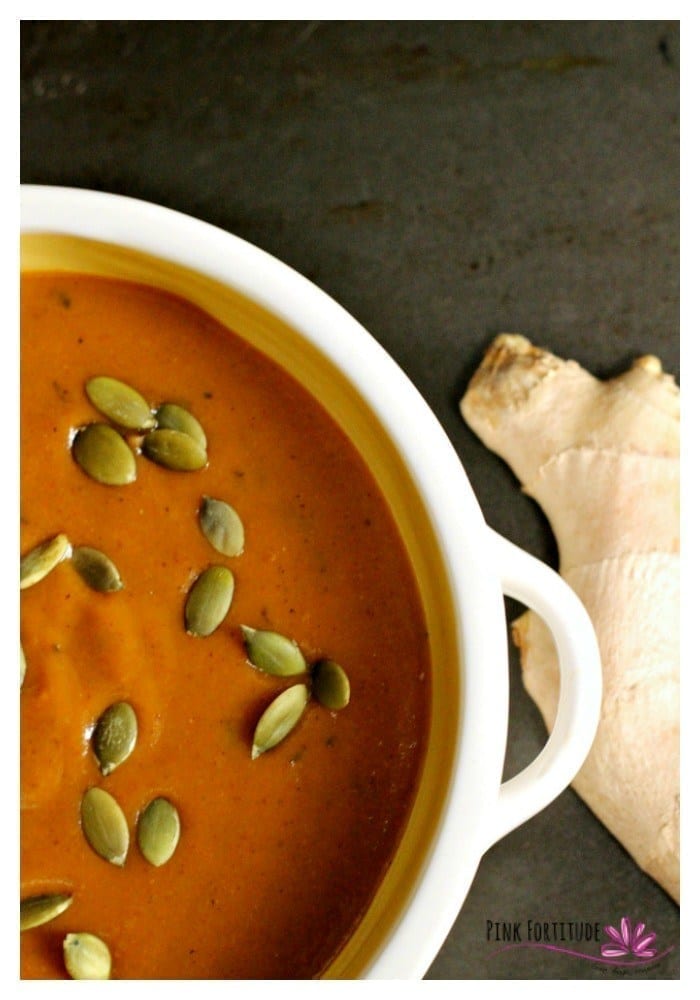 Pies and Lasagna for Vegan Christmas Dinner
The next best vegan comfort food after starchy foods like potatoes and squash are definitely pies and lasagna! Don't you agree?
By Kathy Patalsky
This Mushroom-Sage-Hazelnut-Chickpea Tart is THE main dish for your vegan Christmas dinner.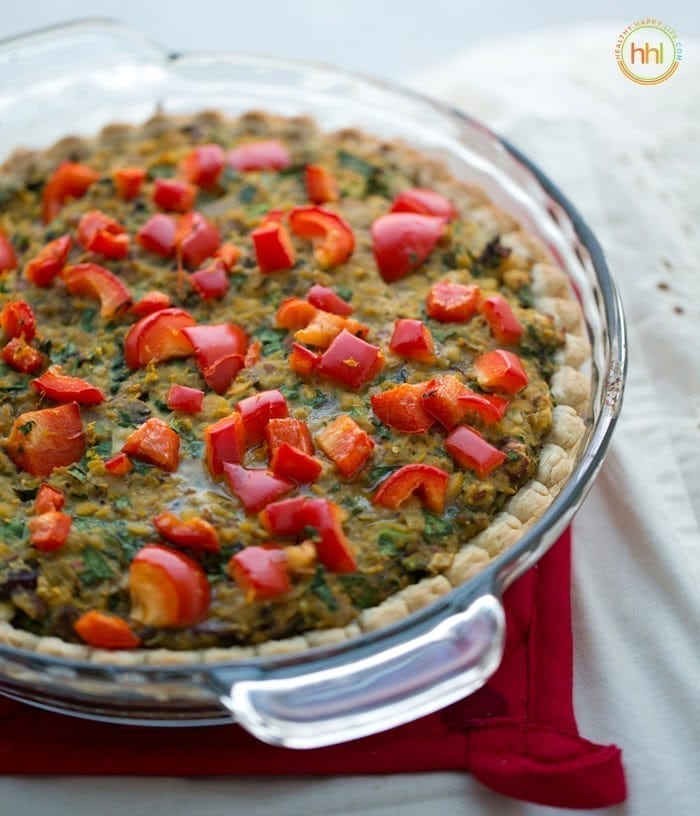 By Occasionally Eggs
Next comes vegan holiday pie with lentils, vegetables, and a vegan hot water pastry was inspired by traditional British pastries, and it's a gorgeous centrepiece for you vegan Christmas dinner table. Not just potatoes and cheese, it'll please meat eaters and veggies alike during the holiday season.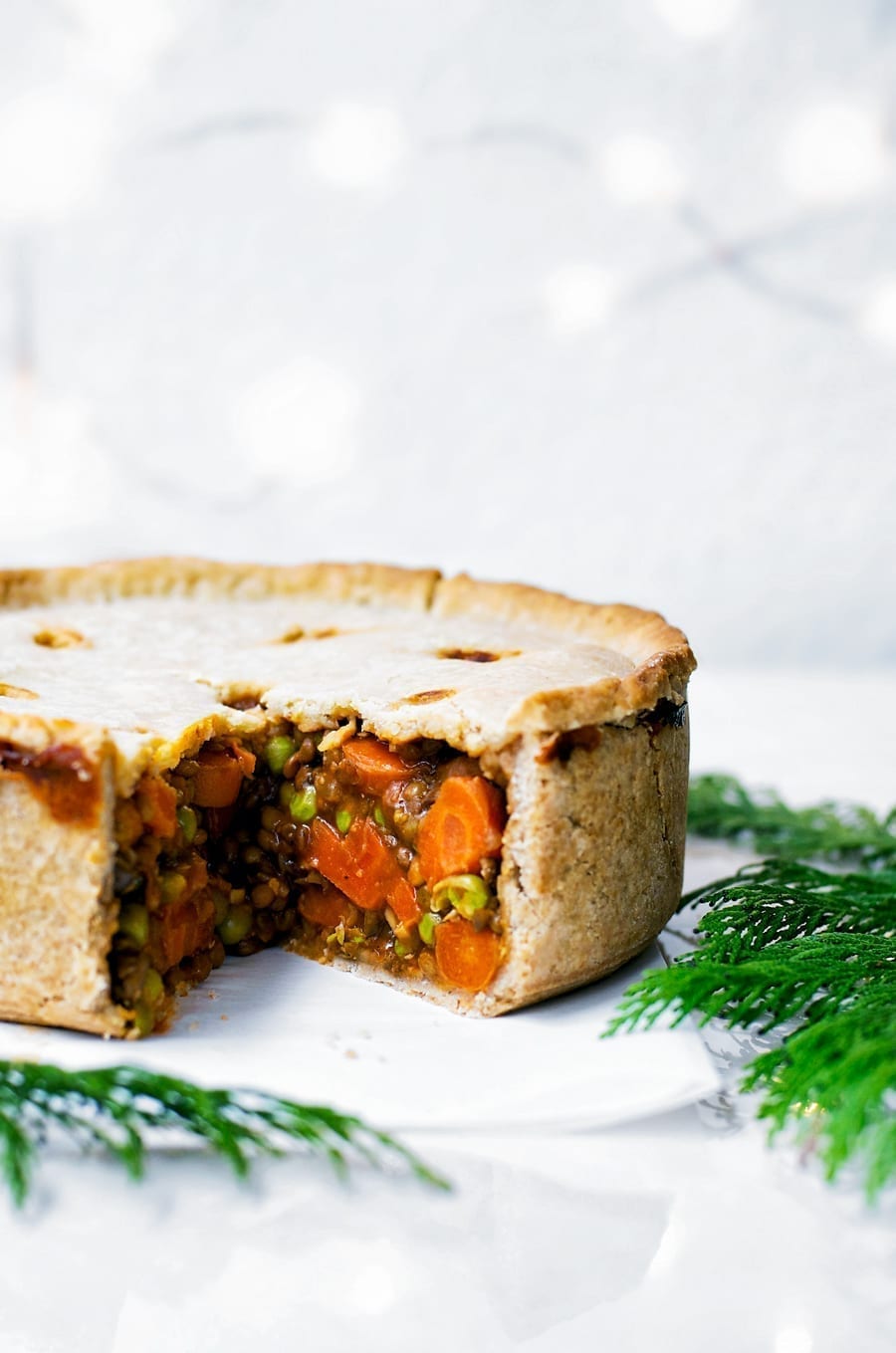 By Vegetarian Gastronomy
There's nothing like the smell of freshly baked lasagna in the oven to make the holiday come alive. So, indulge in this easy, delicious, protein-packed, vegan mushroom spinach lasagna and make it a part of your vegan Christmas dinner.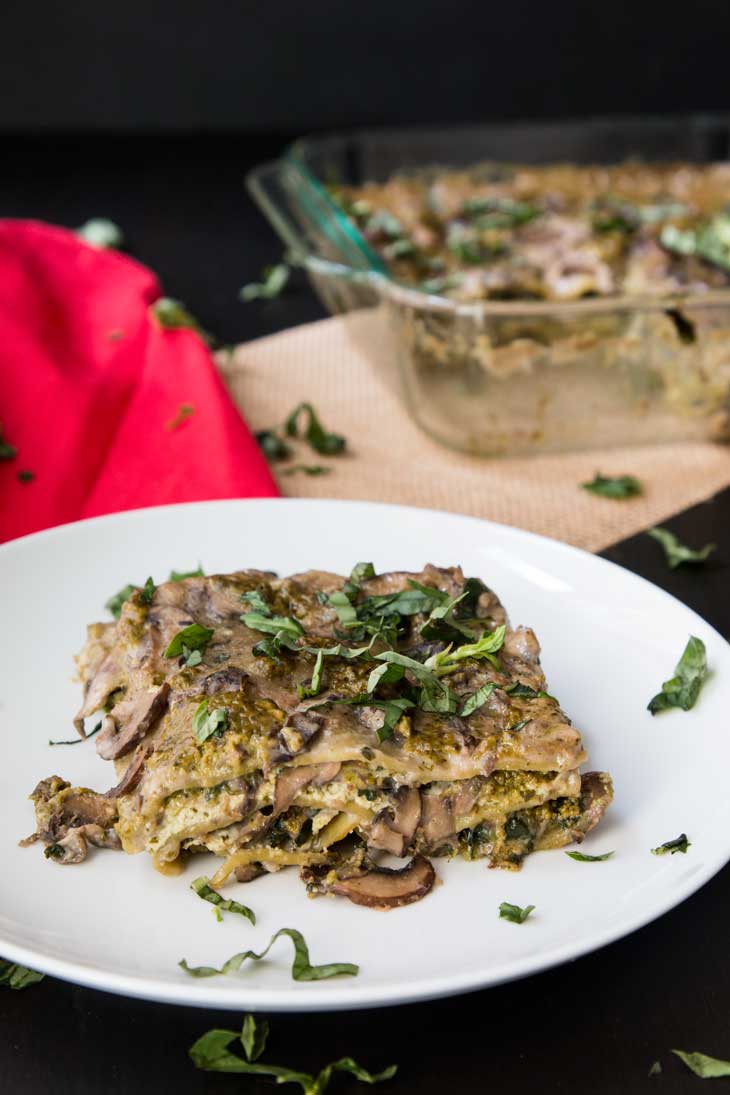 More Great Vegan Christmas Dinner Ideas
Finally, let me bring to you a few more delicious vegan Christmas dinner recipes that will please the crowds. You'll find vegan recipes that include stuffing as well as my own favourite, tempeh.
By Green Amsterdam
These Vegan Stuffed Tomatoes with Quinoa and Pesto are the perfect side dish for you vegan Christmas dinner party or as a bite paired with some drinks.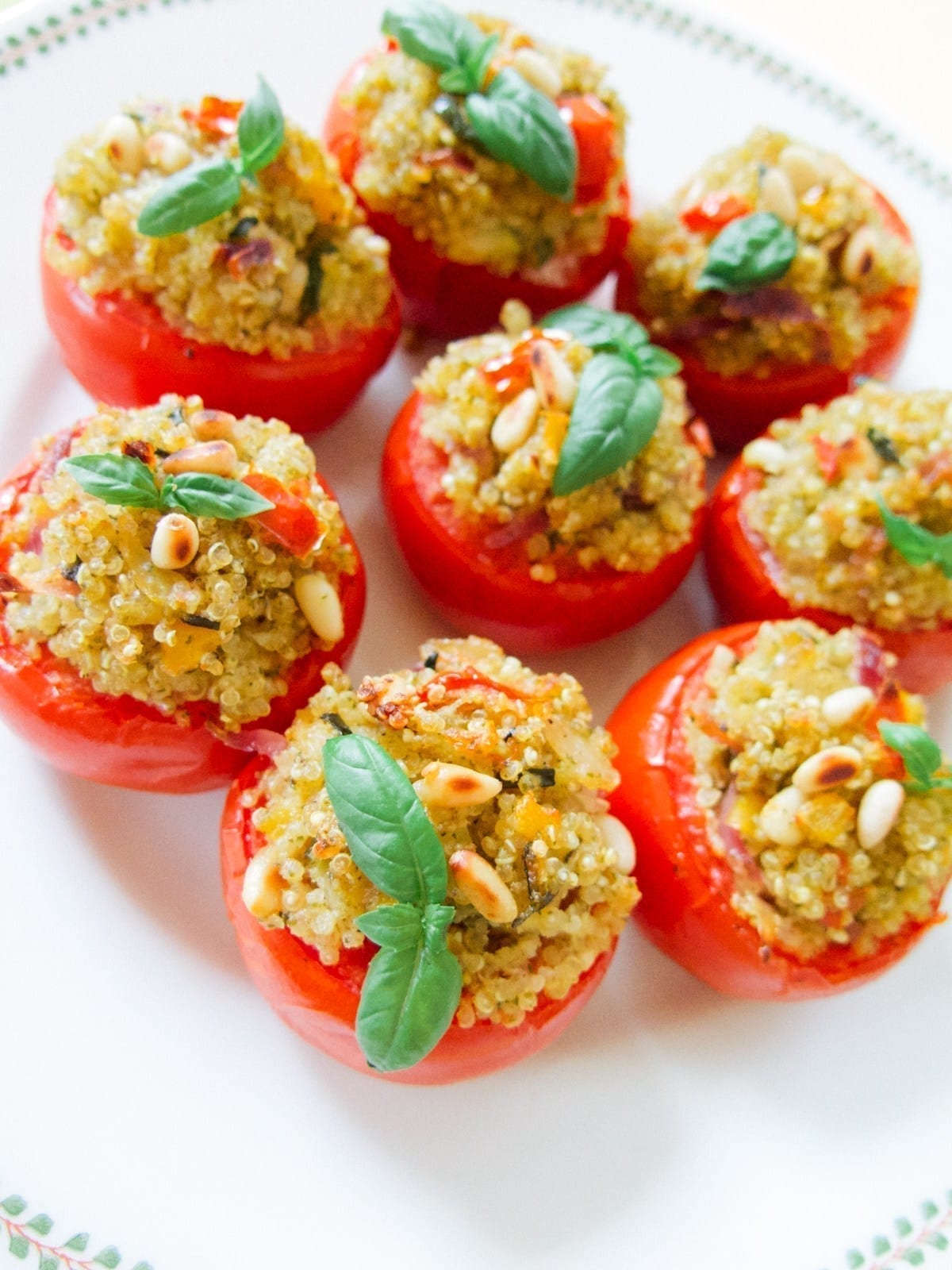 By The Nut-Free Vegan
These Maple Roasted Brussels Sprouts with Tempeh balance both the sweet and the savoury by including some delicious fall flavours: hints of maple syrup, thyme, garlic and smoky tempeh are all in there. It'll make a delicious side dish to your vegan Christmas dinner.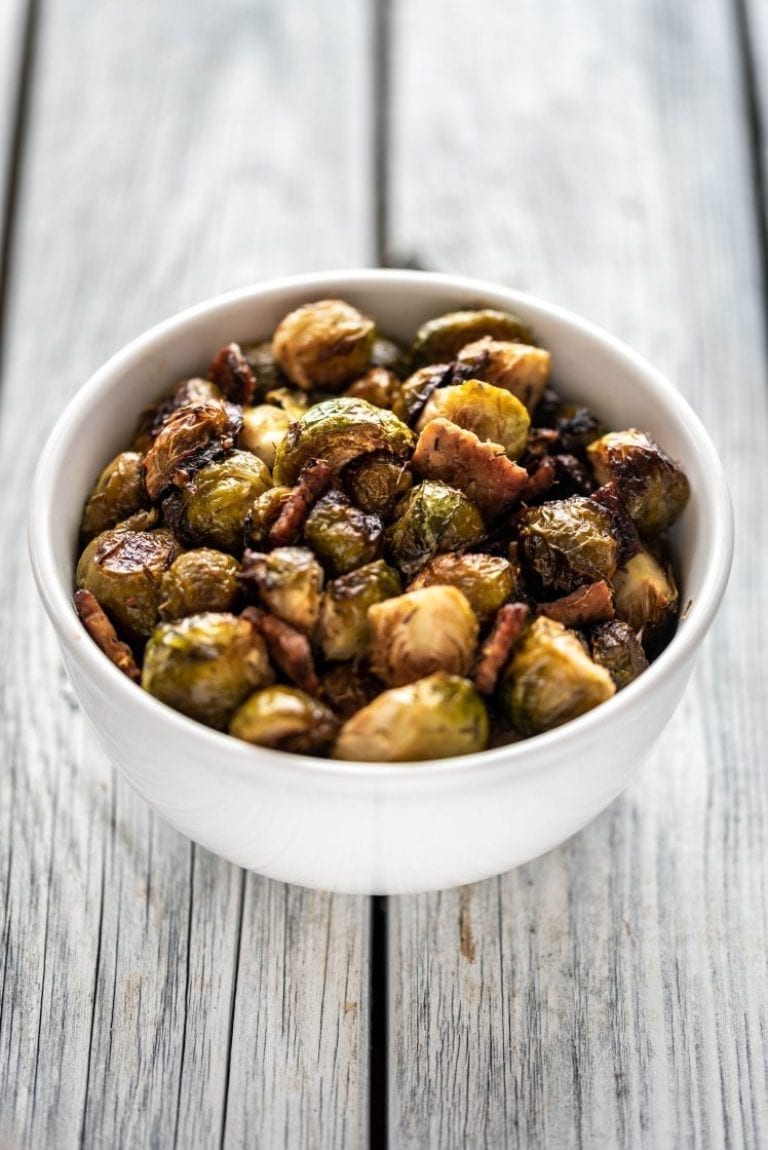 By From My Bowl
This Maple Roasted Acorn Squash is stuffed with a Rice, Lentil, and Mushroom Stuffing and topped with toasted Pine Nuts, making it a perfect dish for your vegan Christmas dinner!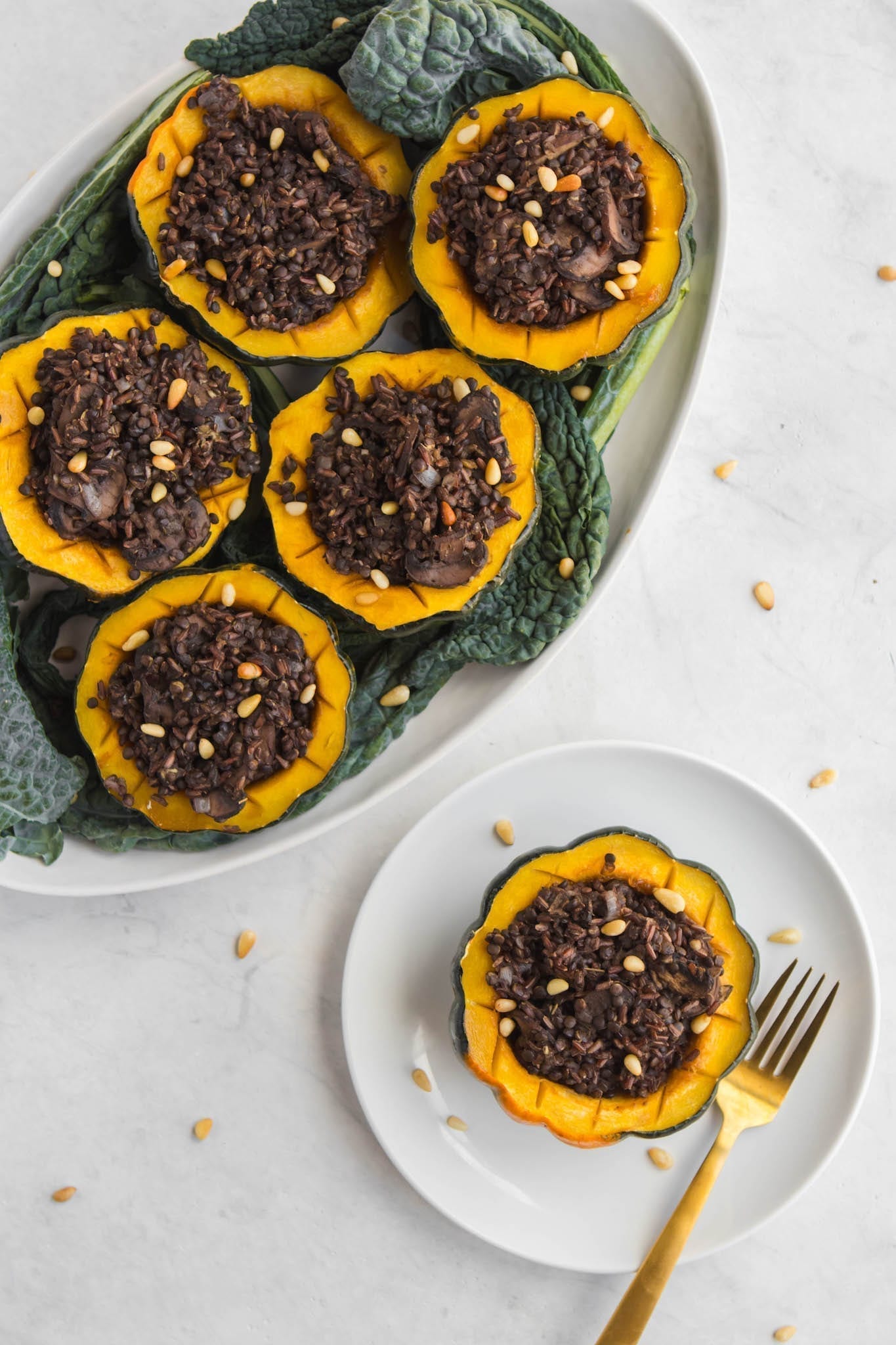 And that's it! I hope you found some plant-based recipes that you'd like to try out either at Christmas dinner or some other holidays. Many of these vegan recipes would also make a great addition to your daily meal plans, I'm sure!
Merry Christmas!