Discover easy and healthy vegan pumpkin recipes, both for dinner and dessert. In this post you'll find popular treats like vegan pumpkin pie, pumpkin bread, pumpkin pancakes, and pumpkin muffins. However, pumpkin dinner recipes will also be covered e.g., pumpkin soup, pumpkin curry, pumpkin stew, and pumpkin casserole.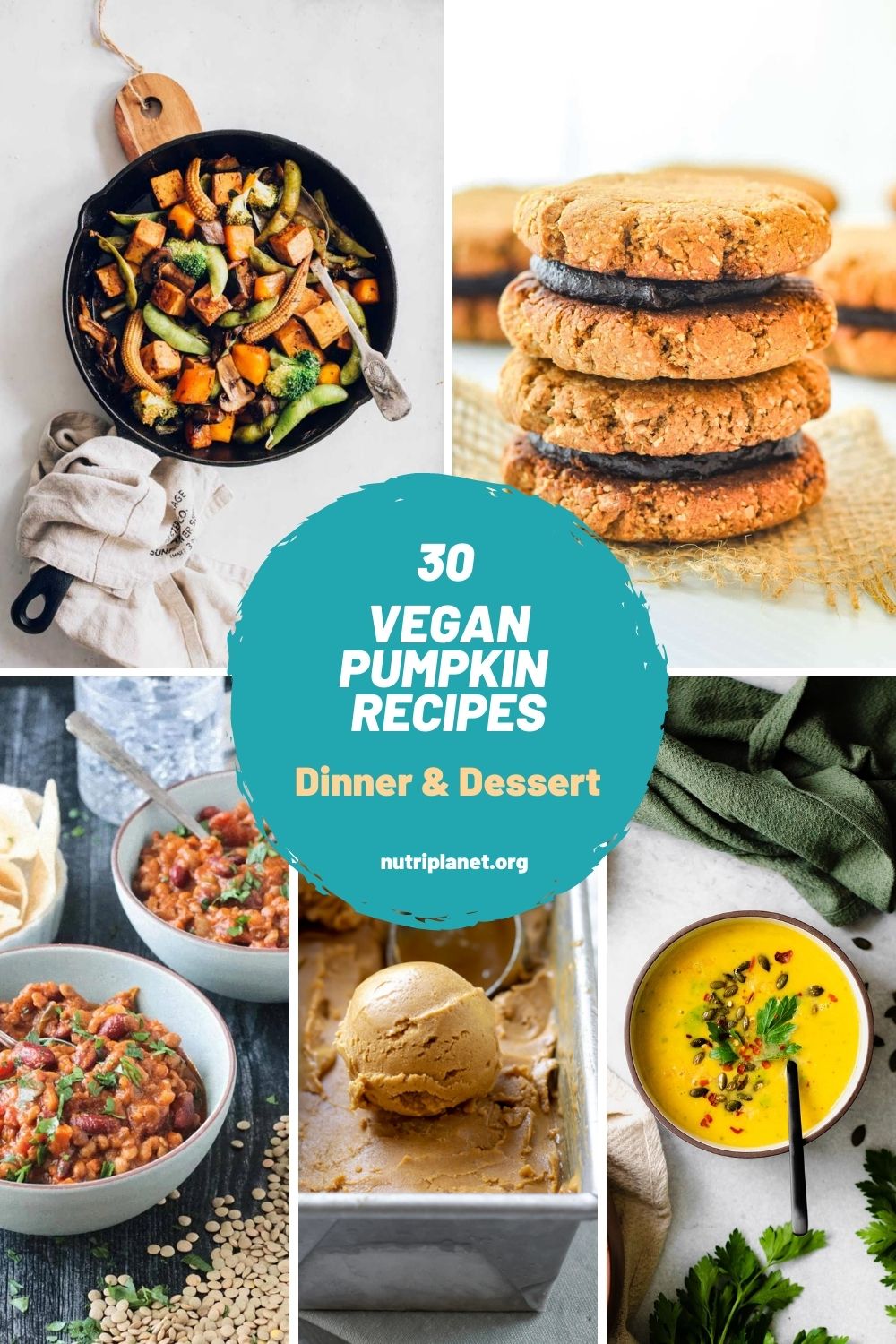 30 Healthy Vegan Pumpkin Recipes
Let me start by saying that pumpkin by itself is a very healthy vegetable. Now, whether you'll make healthy recipes, is up to you.
In short, pumpkin is very nutritious and low in calories. Furthermore, it is very versatile as you can prepare both sweet and savoury recipes. It's noteworthy that pumpkin is technically a fruit, but it has the nutritional profile of a vegetable.
Because of its carotenoid richness, winter squash is an excellent source of vitamin A. It is also a very good source of vitamin C, vitamin B6, fibre, manganese, and copper. Winter squash is a good source of vitamin B2 and B3, folate, pantothenic acid, vitamin K, potassium and magnesium.
The seeds of winter squash can also provide us with a valuable amount of vitamin E. If you want to read more on its history, benefits, and nutritional profile, go here.
15 Easy Savoury Pumpkin Recipes [Vegan]
Now, when we talk about vegan pumpkin dinner recipes, we usually think of soups and curries. However, pumpkin allows us to be much more creative. For example, think of stews, stir fries, pastas, simple roasted pumpkin, and even enchiladas.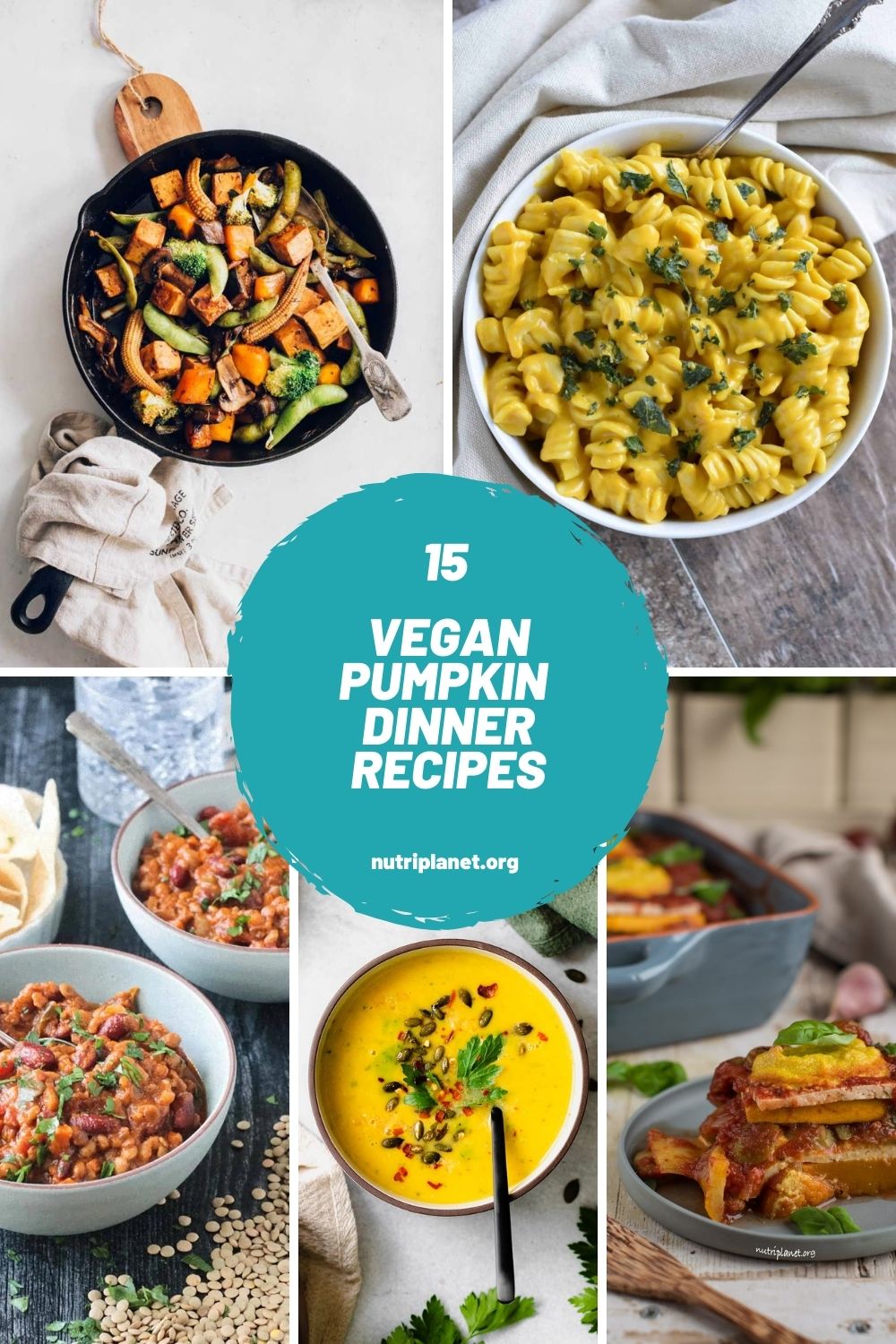 by Nutriplanet
Let's start with this vegan squash casserole recipe. Needless to say, it is a perfect comfort food that will enrich your dinners. Furthermore, this casserole is also great for batch cooking – just double the recipe and store in fridge for easy weeknight meals.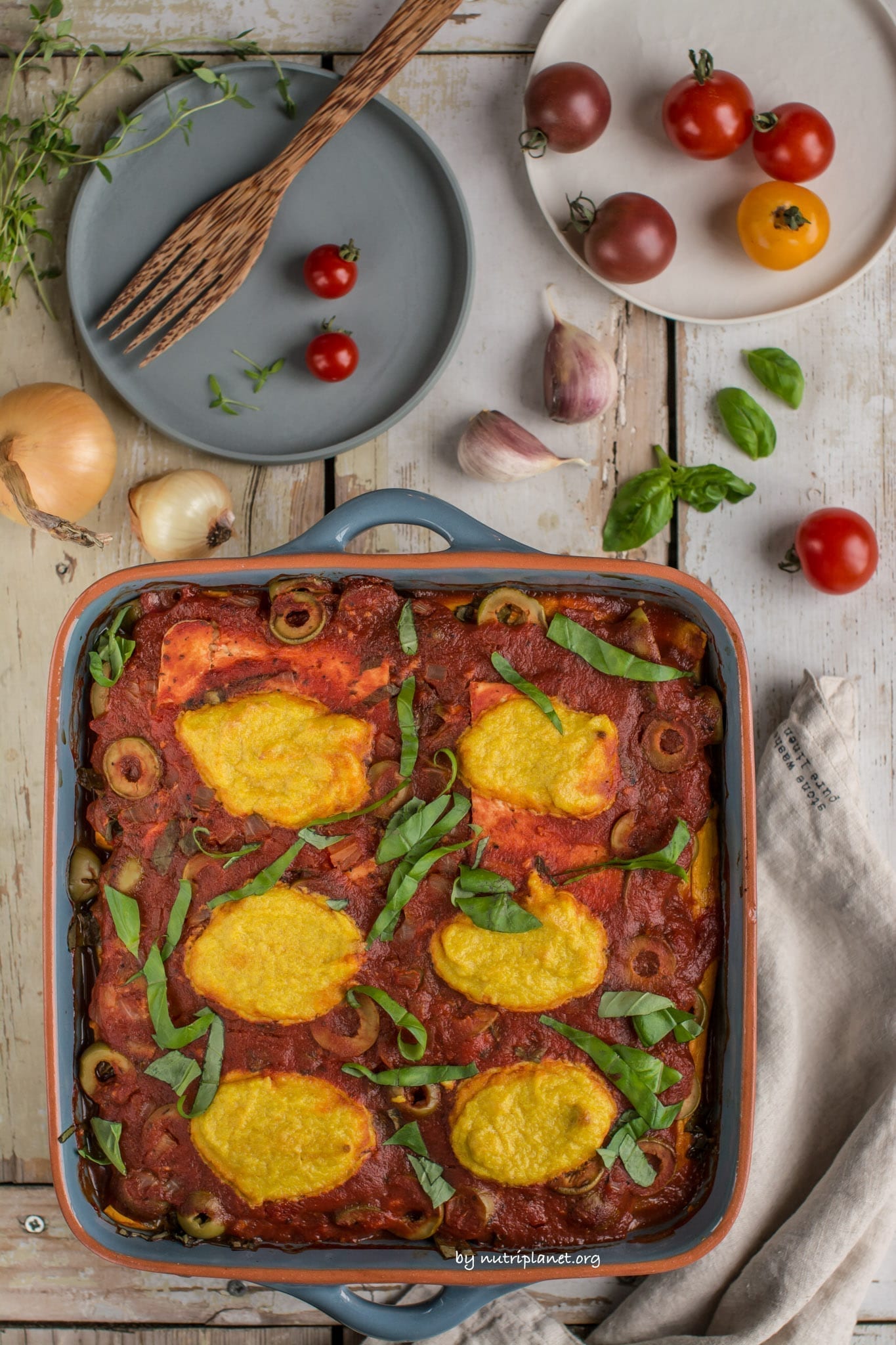 by Nutriciously
Next up is this delicious healthy Thai vegetable stir fry with pumpkin and tofu. It is ready in less than 30 minutes and completely whole food plant-based! Easily customisable, this gluten-free weeknight dinner is great for beginners and really comforting. You may serve with rice or noodles and reheat leftovers for a quick lunch!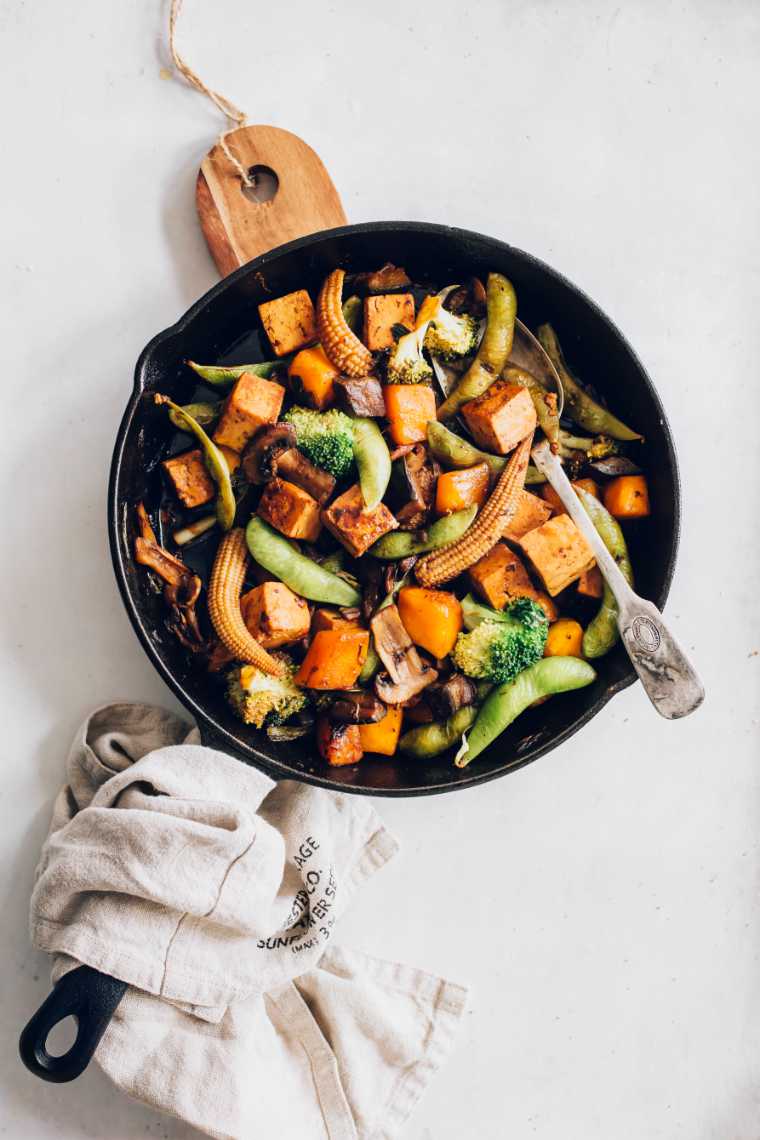 by Nutriplanet
Then, let me introduce my own delicious and easy quinoa buckwheat crackers with pumpkin! Besides being tasty, they are also plant-based, oil-free, sugar-free, flourless, and gluten-free.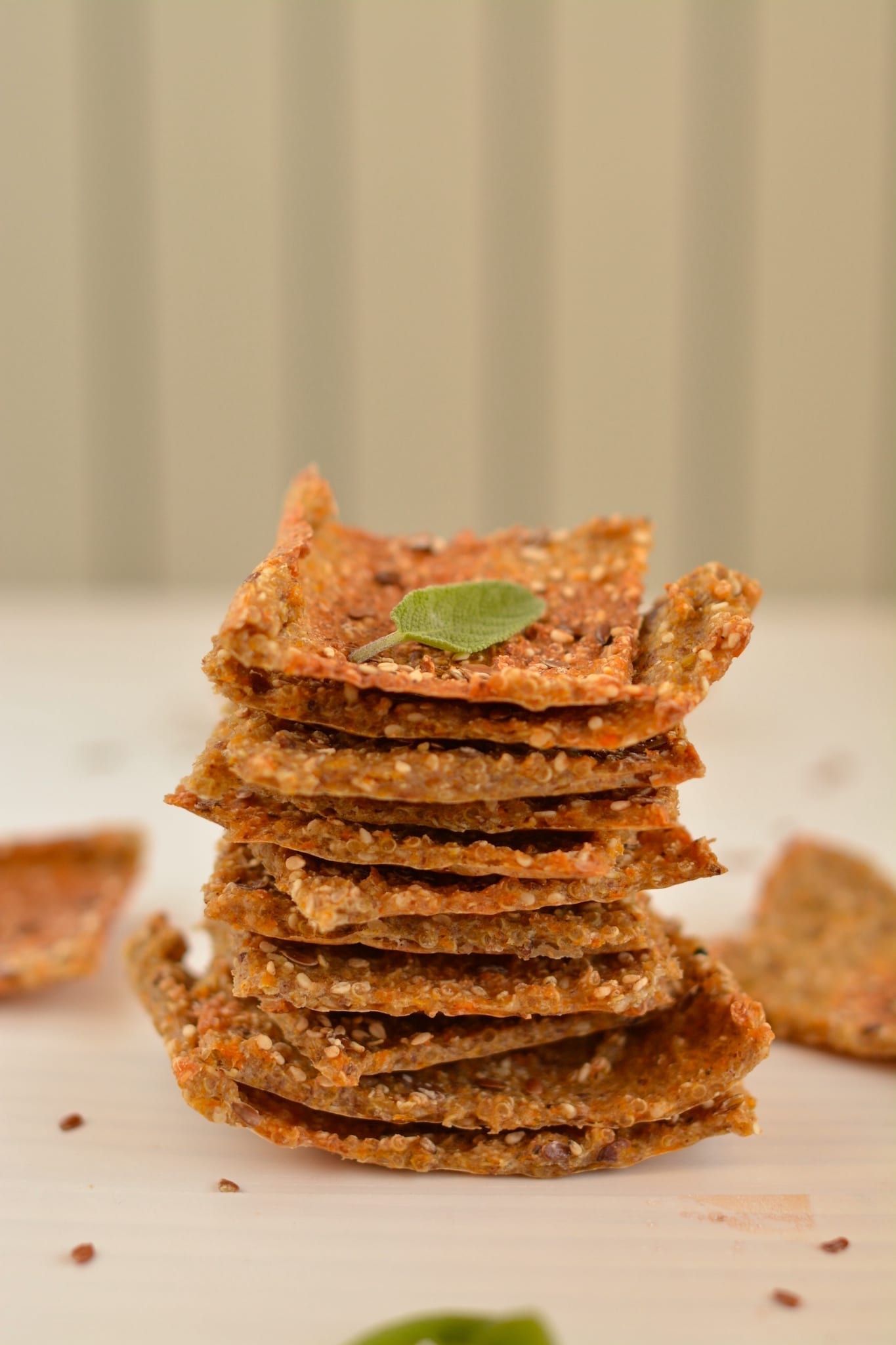 by This Healthy Kitchen
Needless to say, the pumpkin season cannot go by without a creamy, incredibly delicious pumpkin and sweet potato soup that will warm your soul. Furthermore, it's vibrant, velvety, filled with fall flavours and ready in just 30 minutes. To sum it up, it's completely wholesome, low fat and nutrient dense.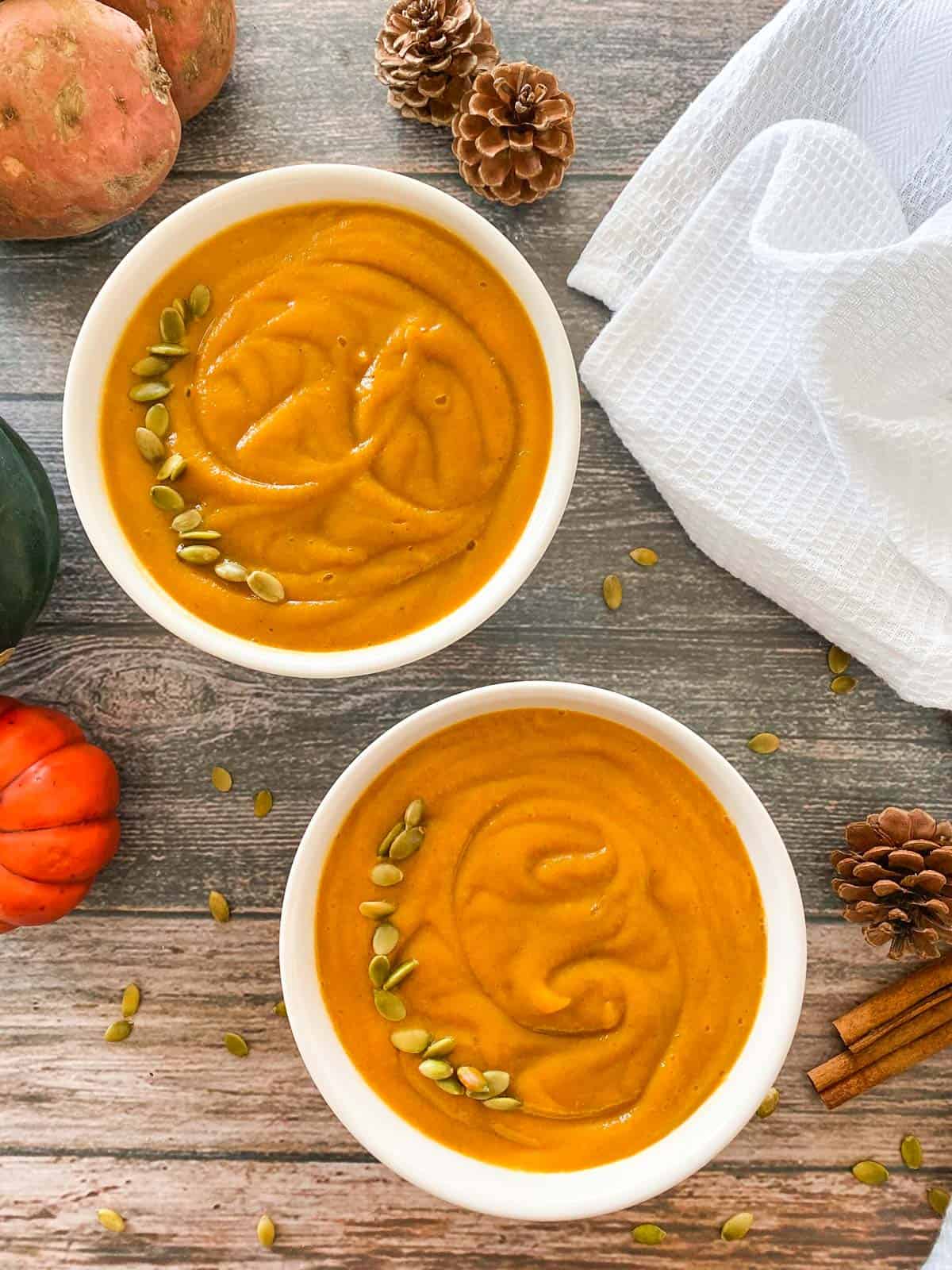 by Watch Learn Eat
Next in line is this creamy vegan pumpkin mac and cheese that is super easy to make in just 15 minutes with less than 10 ingredients! It's noteworthy that this vitamin A packed, fall-inspired pasta dish is gluten-free, nut-free and oil-free too!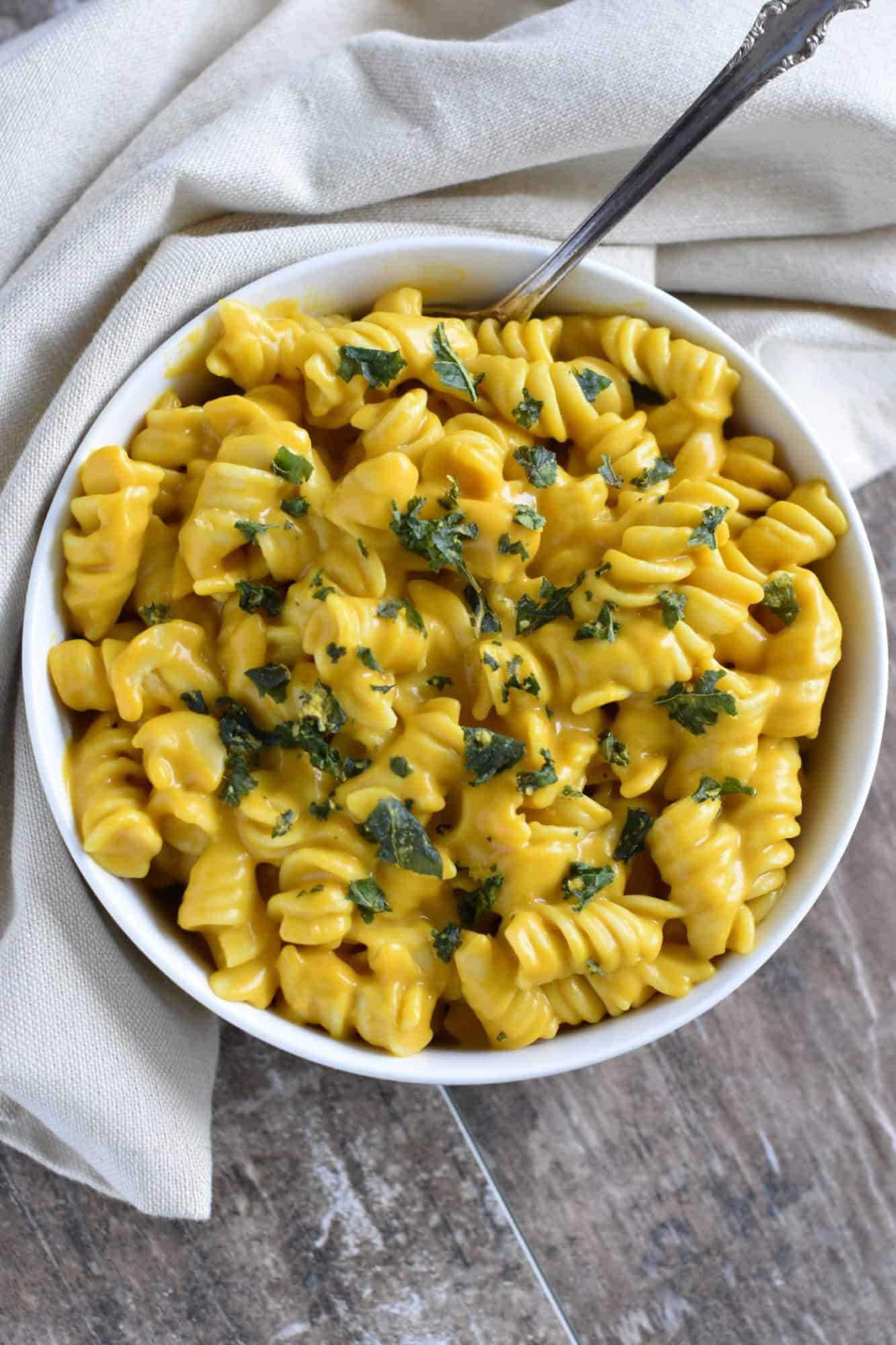 by Strength and Sunshine
Now, there cannot be too many pumpkin soup recipes! This vegan curried pumpkin soup is super creamy, smooth, and full of flavour! Furthermore, it's also gluten-free, paleo, dairy-free, and low-carb. Finally, it's healthy and quick to make with canned pumpkin puree, creamy coconut milk, and curry spices! Not to mention that you'll have a satisfying cozy meal ready in 15 minutes!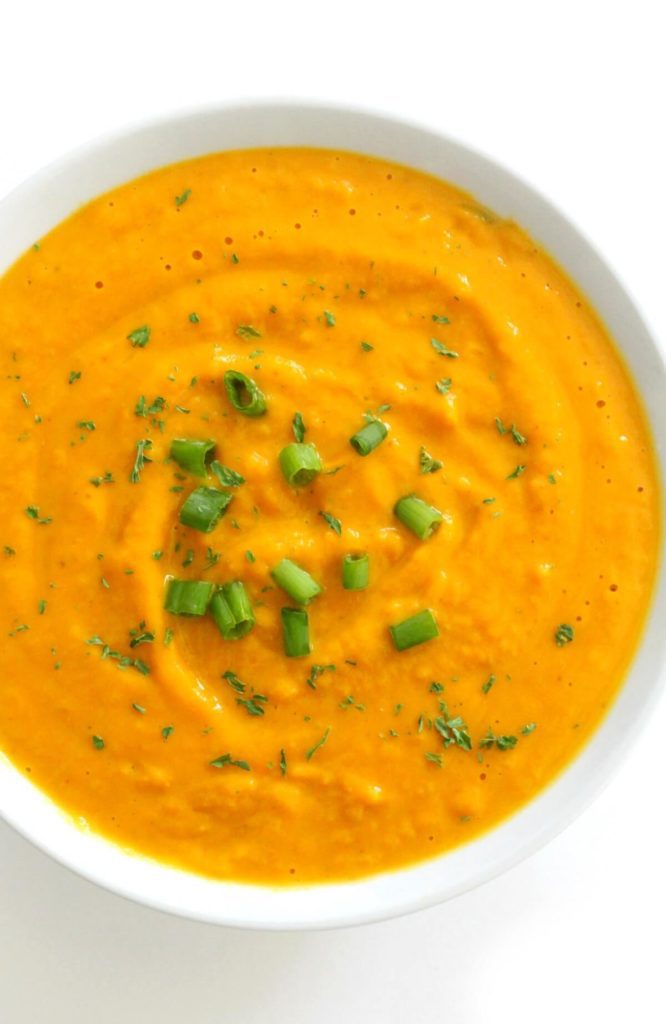 by Nutriplanet
Let's move on to this hearty pumpkin lentil risotto that is a perfectly comforting dish in a cold autumn evening! Needless to say, topped with vegan Parmesan, it is just perfect!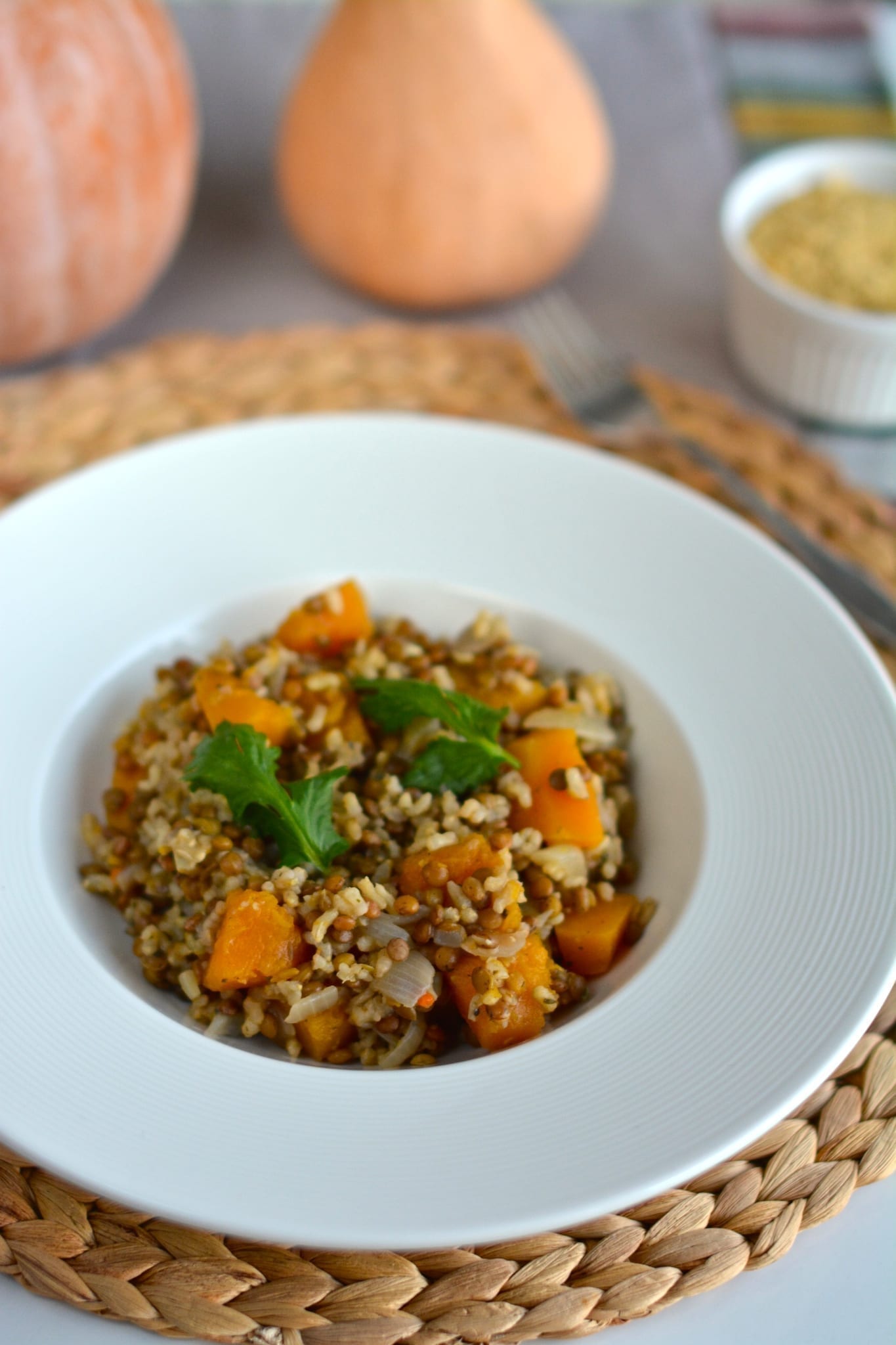 by Veggie Fun Kitchen
And here's yet another pumpkin pasta recipe! In fact, it is the best pumpkin pasta with a creamy walnut Sage Sauce – rich and flavourful, and great for all seasons. Made with solid pumpkin pack, coconut milk, white wine, sage, black lentils, and walnuts. Finally, this pumpkin pasta is creamy and delicious and sure to please!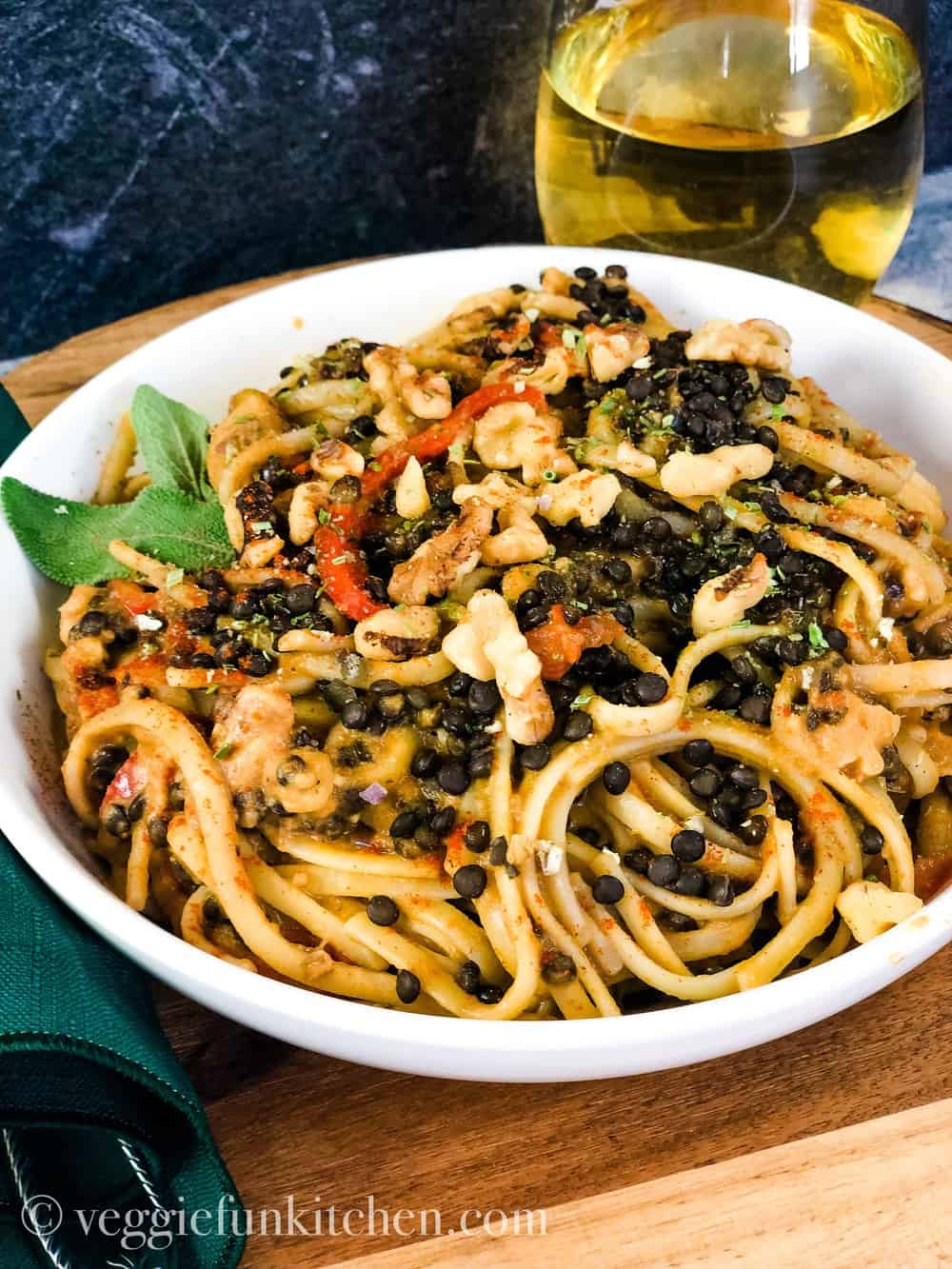 by Veggie Inspired
Next up is the perfect balance of sweet and spicy in this hearty vegan pumpkin chili. Full of healthy plant-based protein, fibre, vitamins and minerals and ready in just about 30 minutes.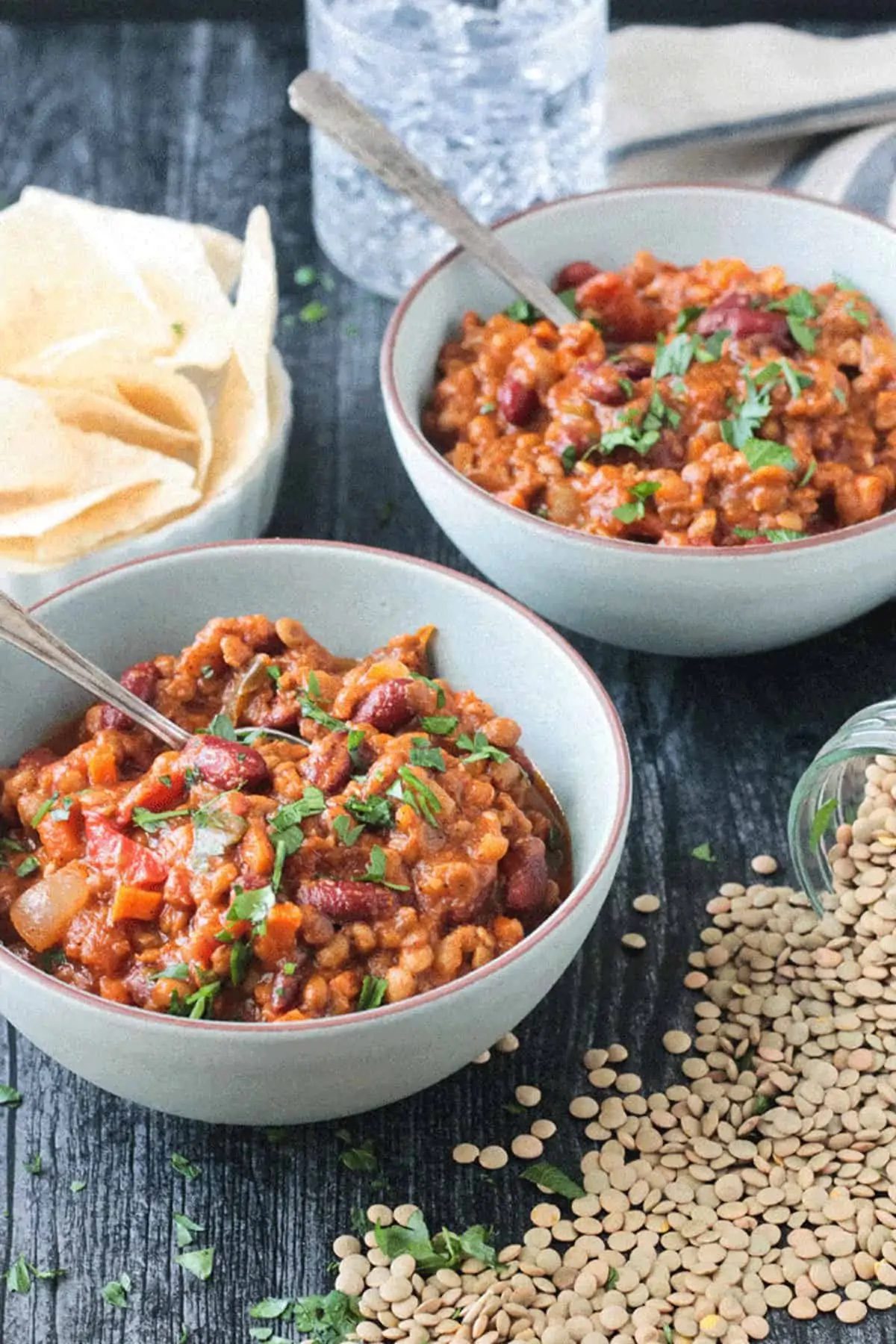 by The Healthful Ideas
I hope you don't mind another pumpkin soup recipe! However, this time it's with hearty lentils. This soup is creamy, filling, and just the right amount of spicy. What's more is that it's made with coconut milk so it's completely vegan too! To sum it up, it's the perfect cozy soup to kick off fall with!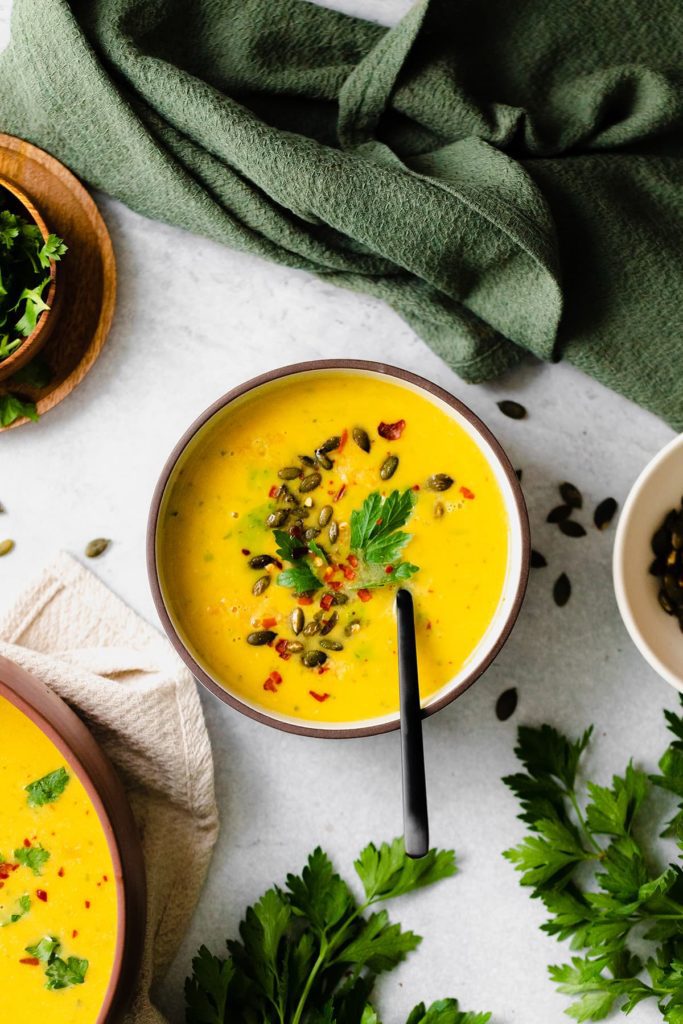 by Piping Pot Curry
I must admit that I absolutely love a good curry! So, you gotta check out this Indian sweet and sour pumpkin curry made in a pressure cooker or instant pot. It's a delicious and healthy vegetable curry that can be made in less than 30 minutes for a weeknight dinner. And it's gluten-free as well!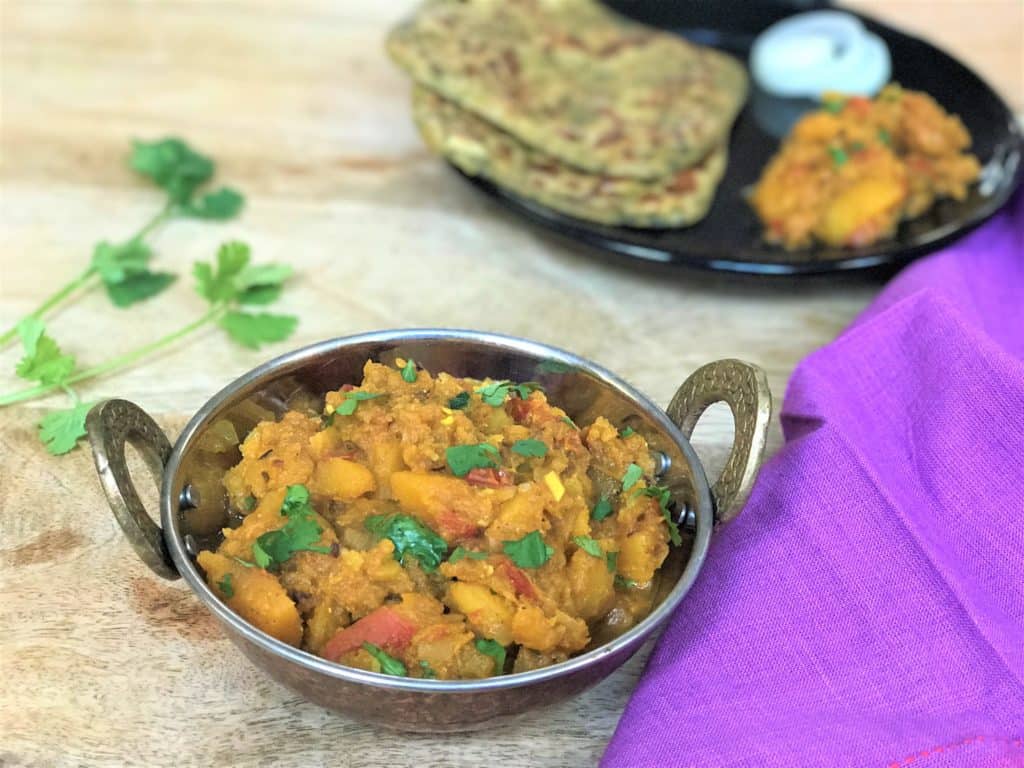 by My Plantiful Cooking
Here's the final soup of this pumpkin recipe round-up! This creamy pumpkin potato soup is rich, luscious and incredibly filling! Only 5, ingredients needed and is super easy to make.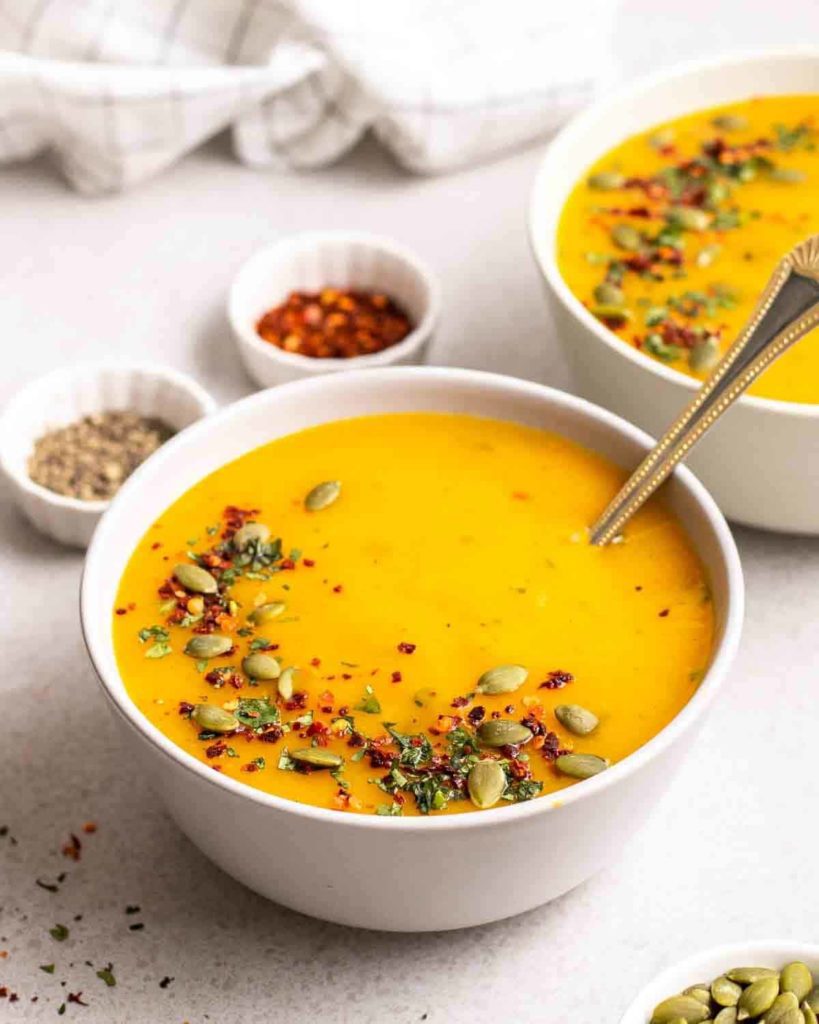 by Intentionally Eat
Here's something that you definitely need to try out! These are spicy sweet black bean and pumpkin enchiladas that make a great meatless meal. Most importantly, they are quick and easy to make for a weeknight dinner that will make everyone happy.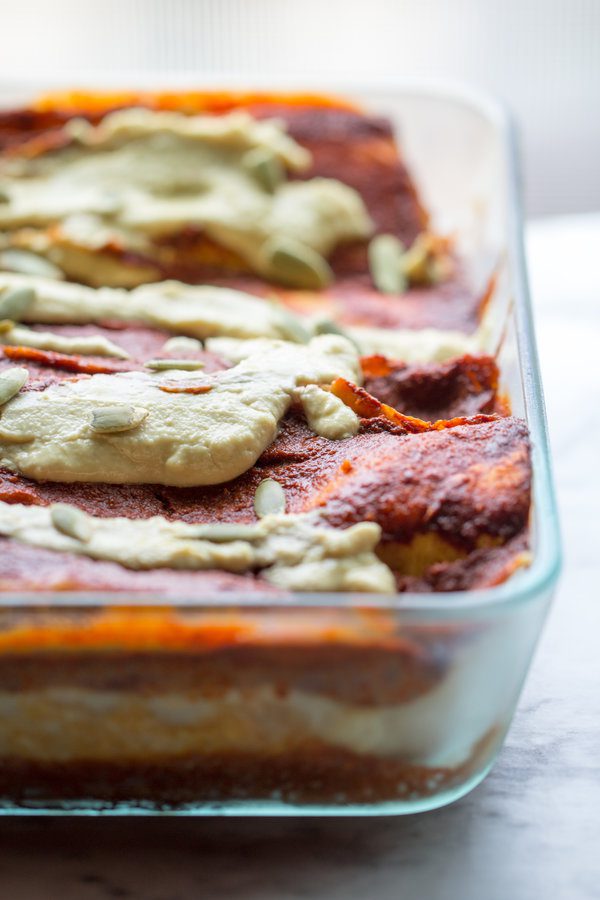 by Nutriplanet
The next recipe used to be one of my favourites years back! It's because this recipe is so comforting and simple made with a few wholesome ingredients. Furthermore, you can mix and match by eating it with your favourite whole grains and leafy greens.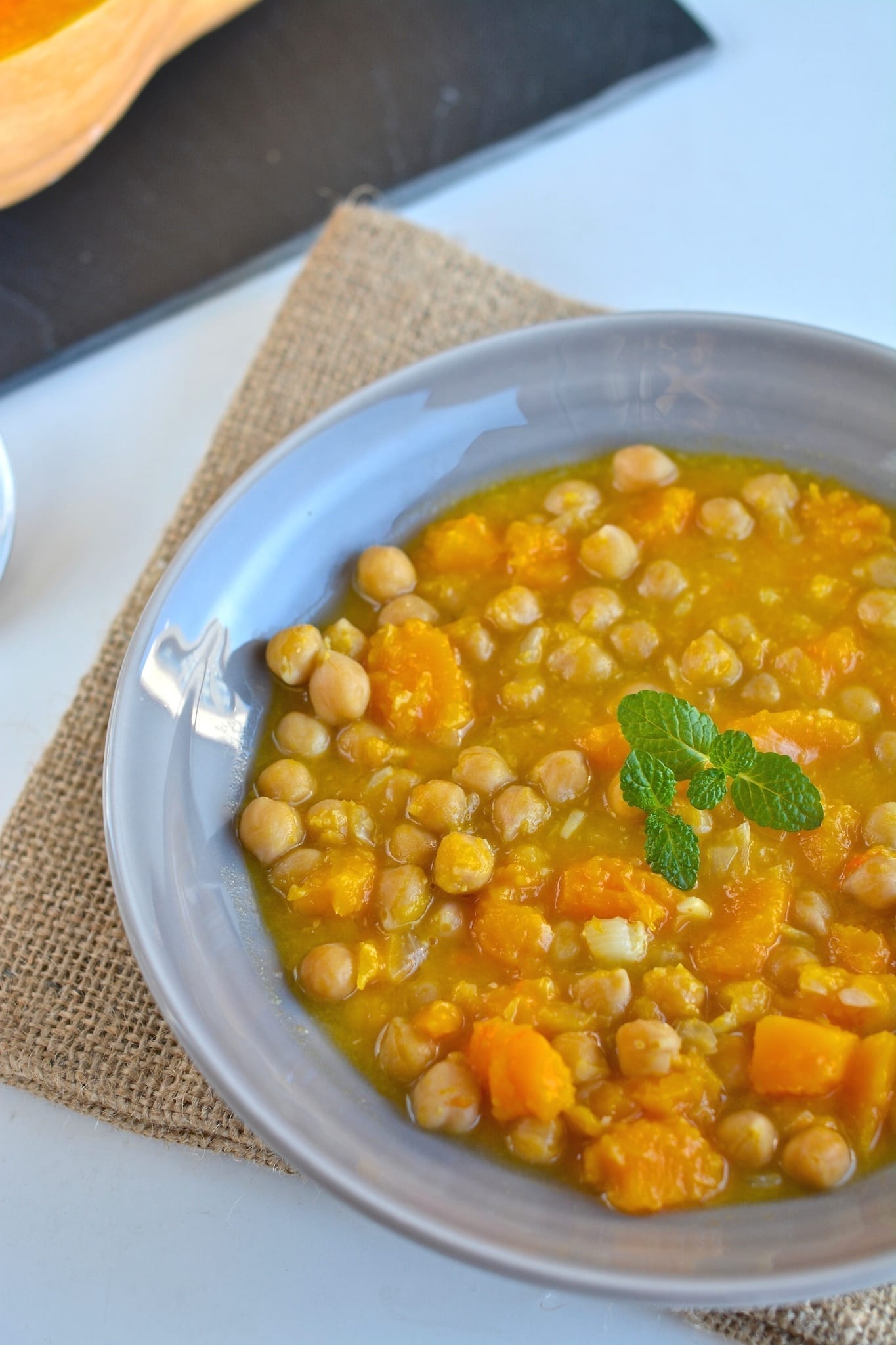 by My Good Food World
And the final pumpkin dinner recipe in my list is this gently spiced and beautifully balanced one-pot mixed vegetable stew. Note that it tastes good on its own with a bread on the side or with some plain rice.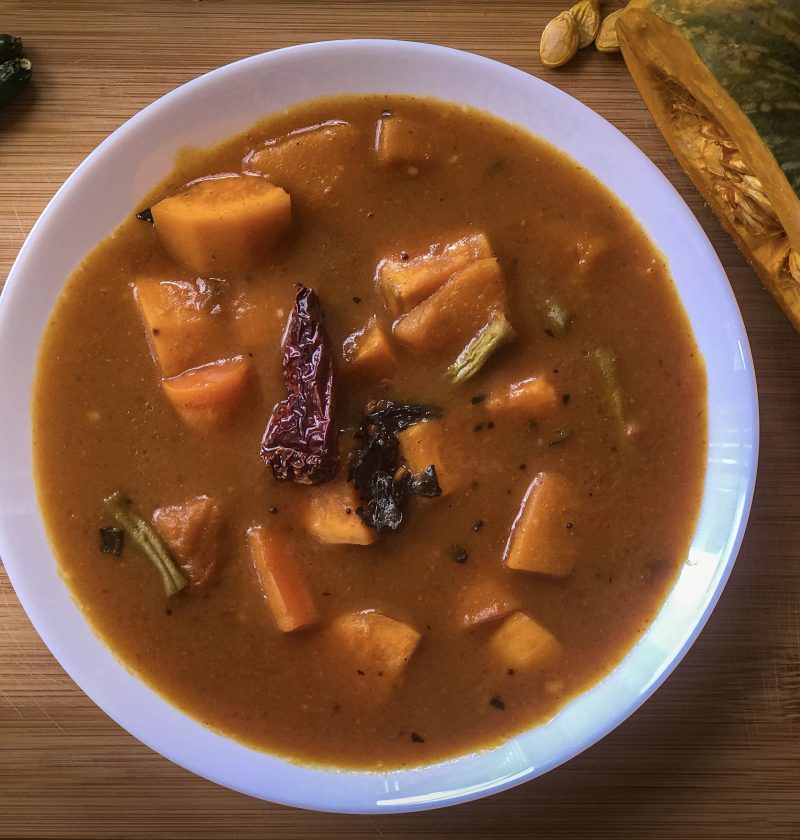 15 Vegan Pumpkin Dessert Recipes
Now, when you've had a satiating and healthy dinner featuring pumpkin, you'd like to lay back and enjoy a delicious vegan pumpkin treat!
I'm sure you agree that pumpkin or butternut squash is as good in sweet recipes as it is in savoury ones. Today, I'm going to share vegan pumpkin dessert recipes that are both delicious and healthy.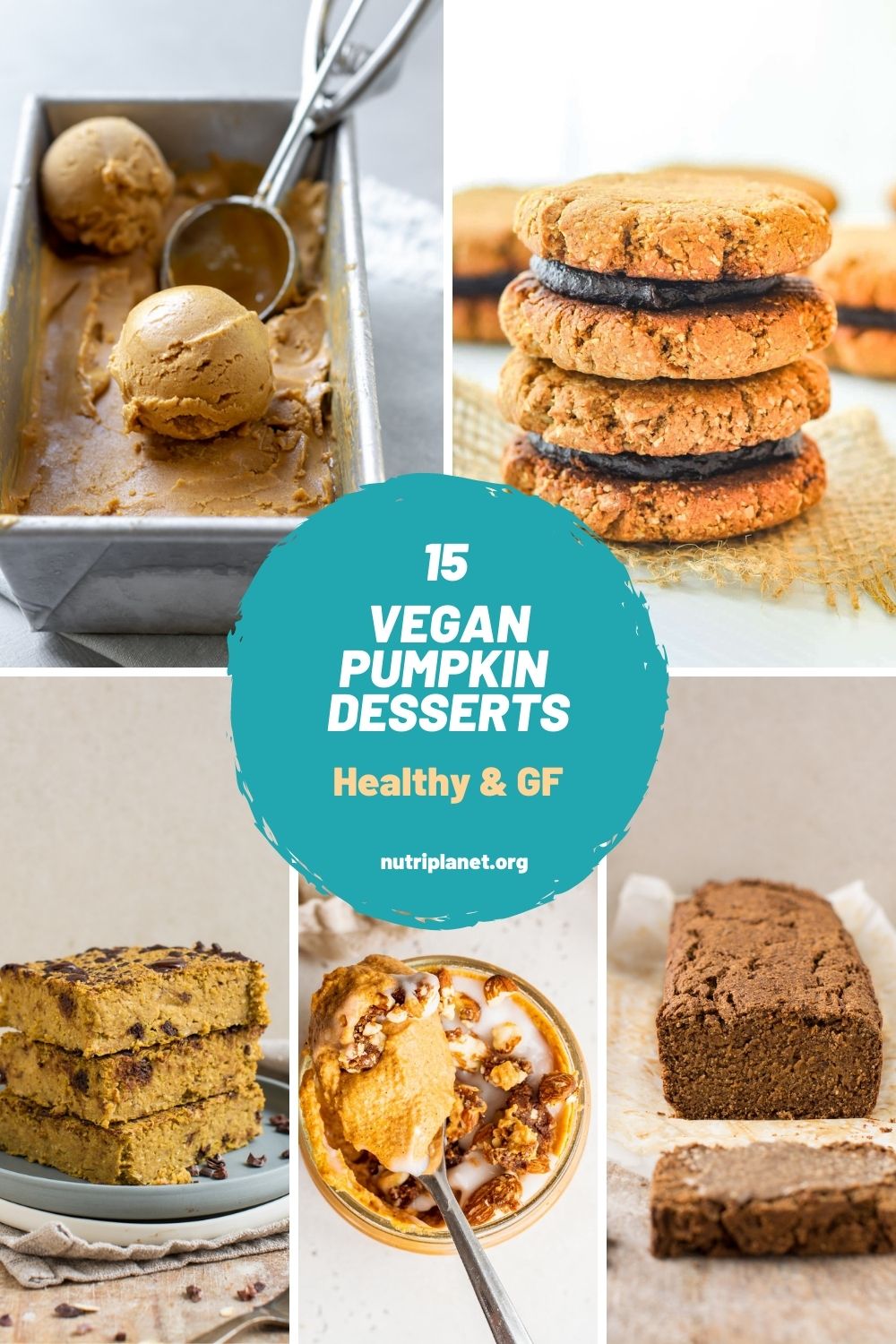 by Nutriplanet
First, as pumpkin season and Halloween coincide, check out those funnily scary vegan butternut squash muffins. By the way, you'll only need a grater, blender, Halloween muffin tin and 20 minutes of your time. Besides being plant-based, those pumpkin muffins are also gluten-free, oil-free, refined sugar free and therefore low glycemic as well as Candida diet friendly.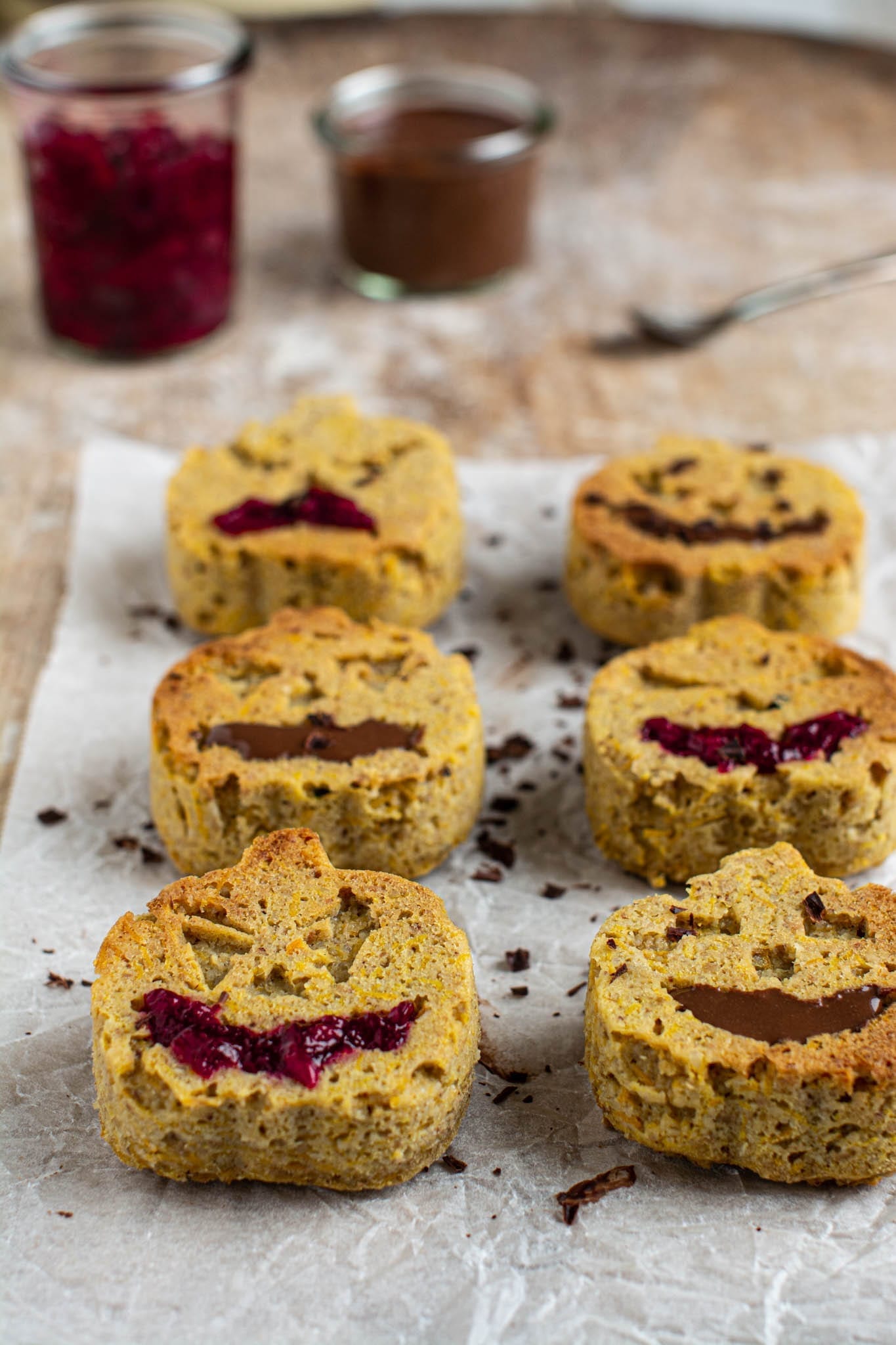 by Running on Real Food
I don't know about you, but I simply love a delicious and silky-smooth dessert! And voila, this healthy vegan pumpkin mousse is easy to make with just 4 simple ingredients. You'll need canned coconut milk, pumpkin, maple syrup and pumpkin pie spice or cinnamon, ginger and nutmeg. What's more is that it can also be made low-carb and sugar-free by using stevia or monk fruit to sweeten the recipe.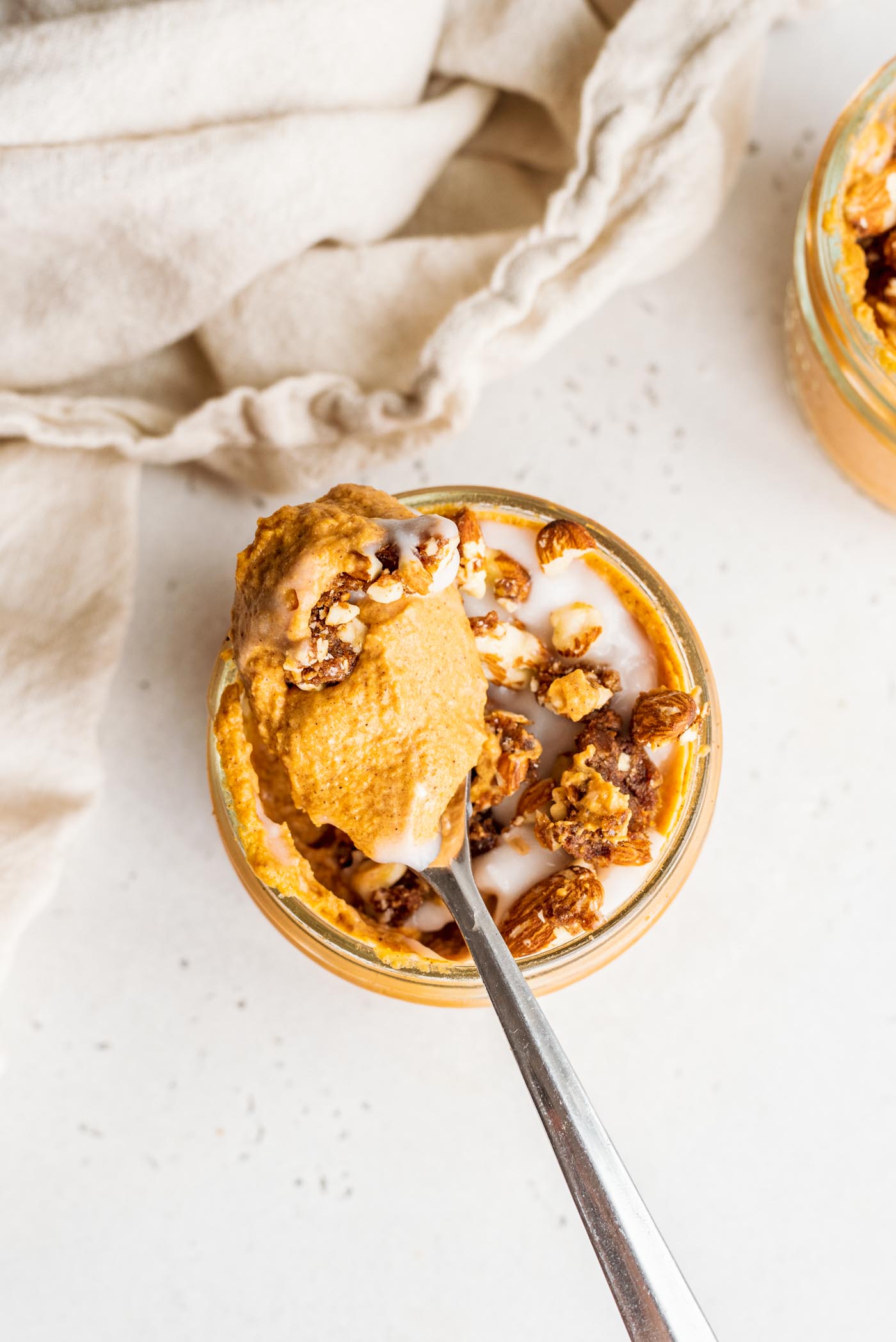 by Nutriplanet
Do you love blondies? I certainly do! Turn those vegan pumpkin blondies into your favourite dessert that is free from oils and refined sugar. You'll only need a food processor and 15 minutes of your time to make this healthy vegan gluten-free recipe.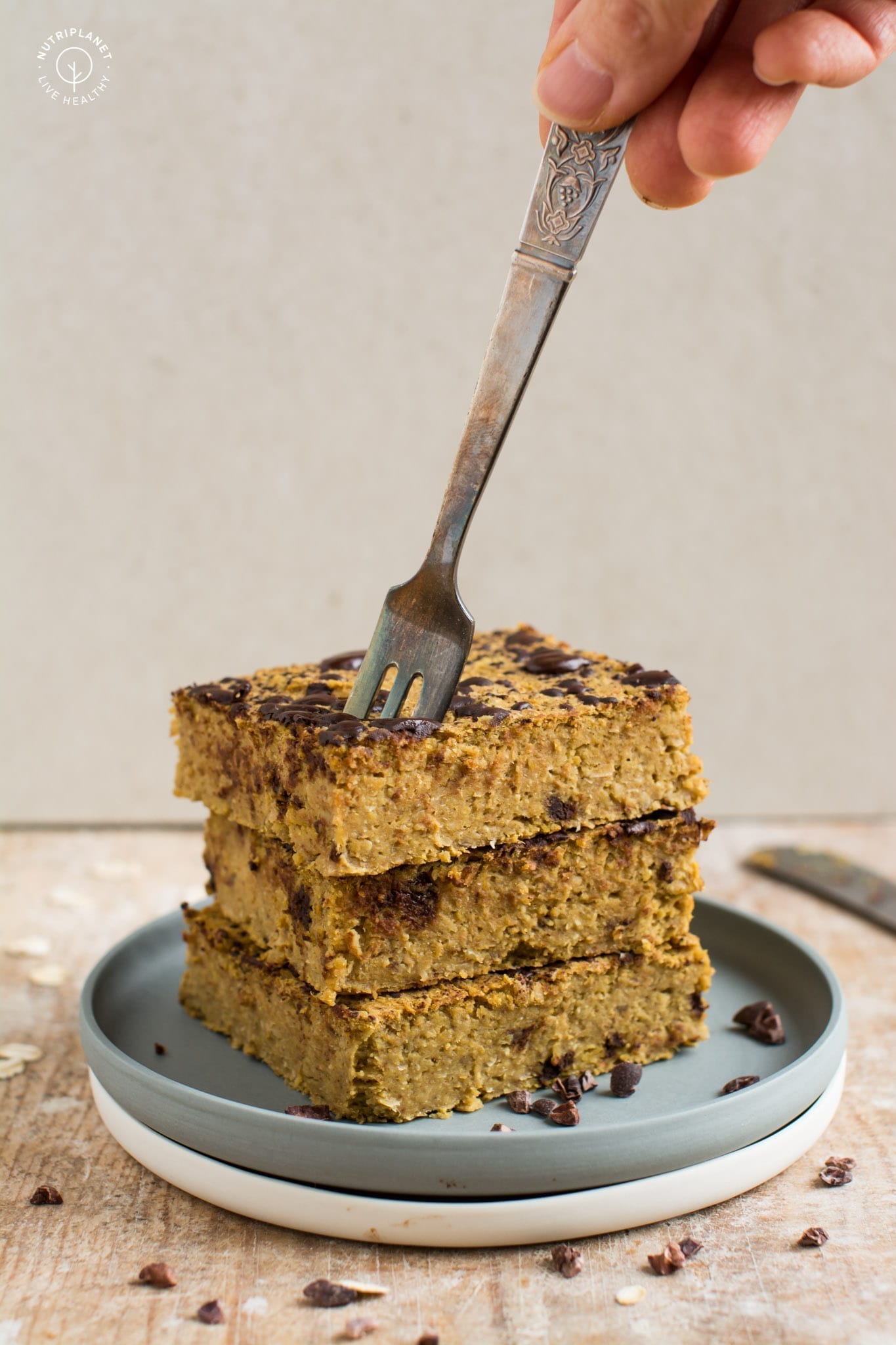 by Shane and Simple
And at long last, a vegan pumpkin pie recipe! This pumpkin pie is creamy, delicious, and so easy to make. It's made with just 8 simple ingredients and then baked in a whole food plant based homemade pie crust. Needless to say, it's perfect for the holidays and sure to be a family favourite.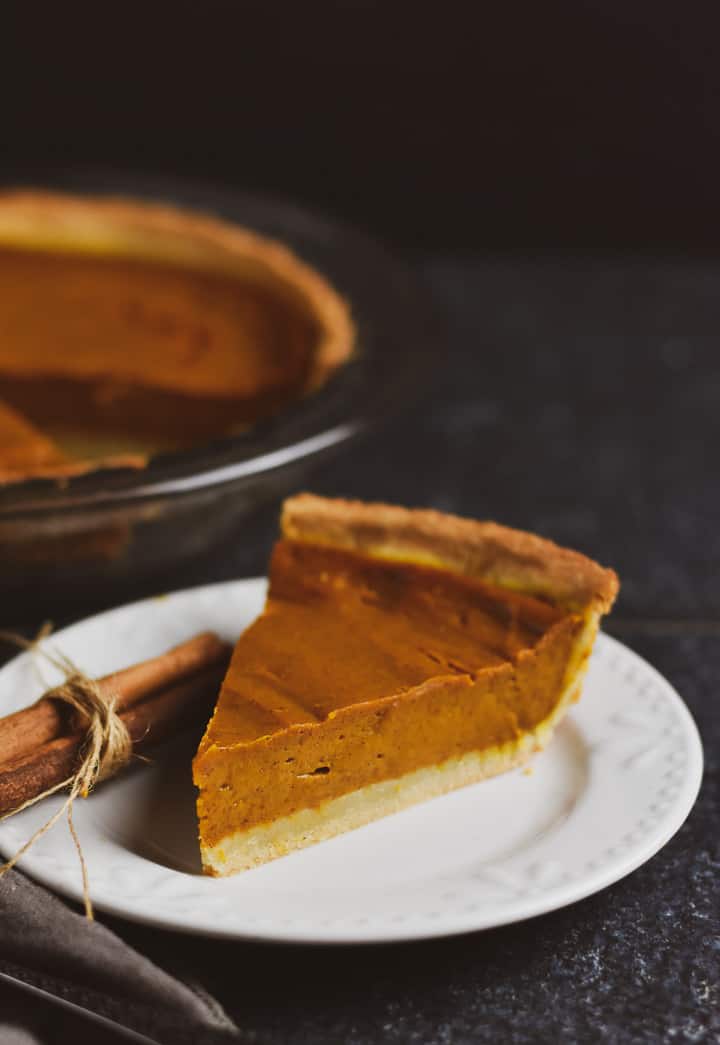 by Nutriplanet
Now, pumpkin season is not right without a delicious pumpkin bread! Therefore, here's a perfectly moist vegan gluten-free pumpkin bread recipe that uses neither oils nor refined sugar. In fact, it's a healthy alternative to those enjoying the indulgence of baked goods.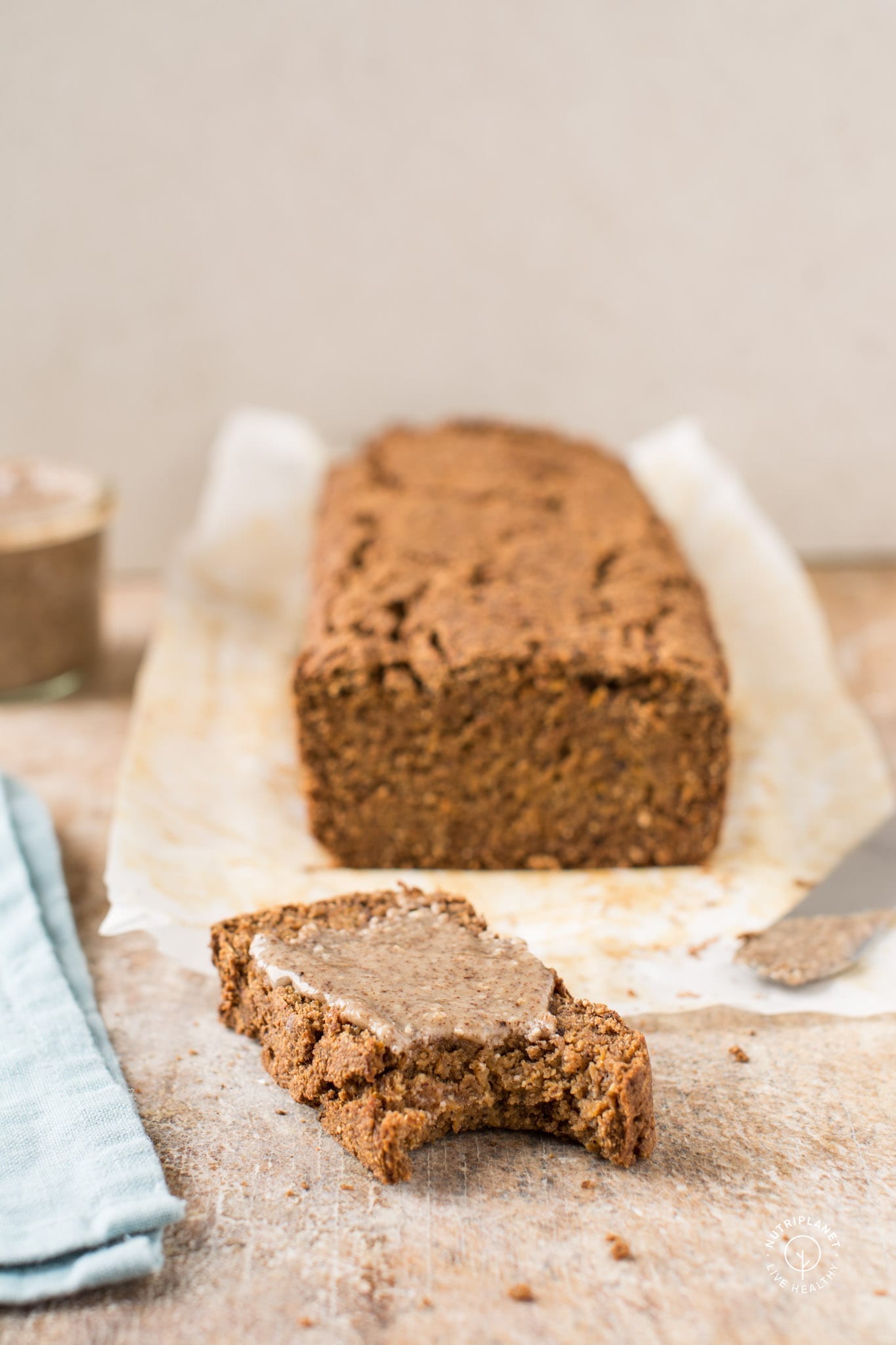 by A Virtual Vegan
Next up are cookies! Check out those super hearty and healthy pumpkin cookies made with wholesome ingredients. They are naturally fruit sweetened, gluten-free, oil-free and vegan. Perfect for snacking, refuelling and lunch boxes!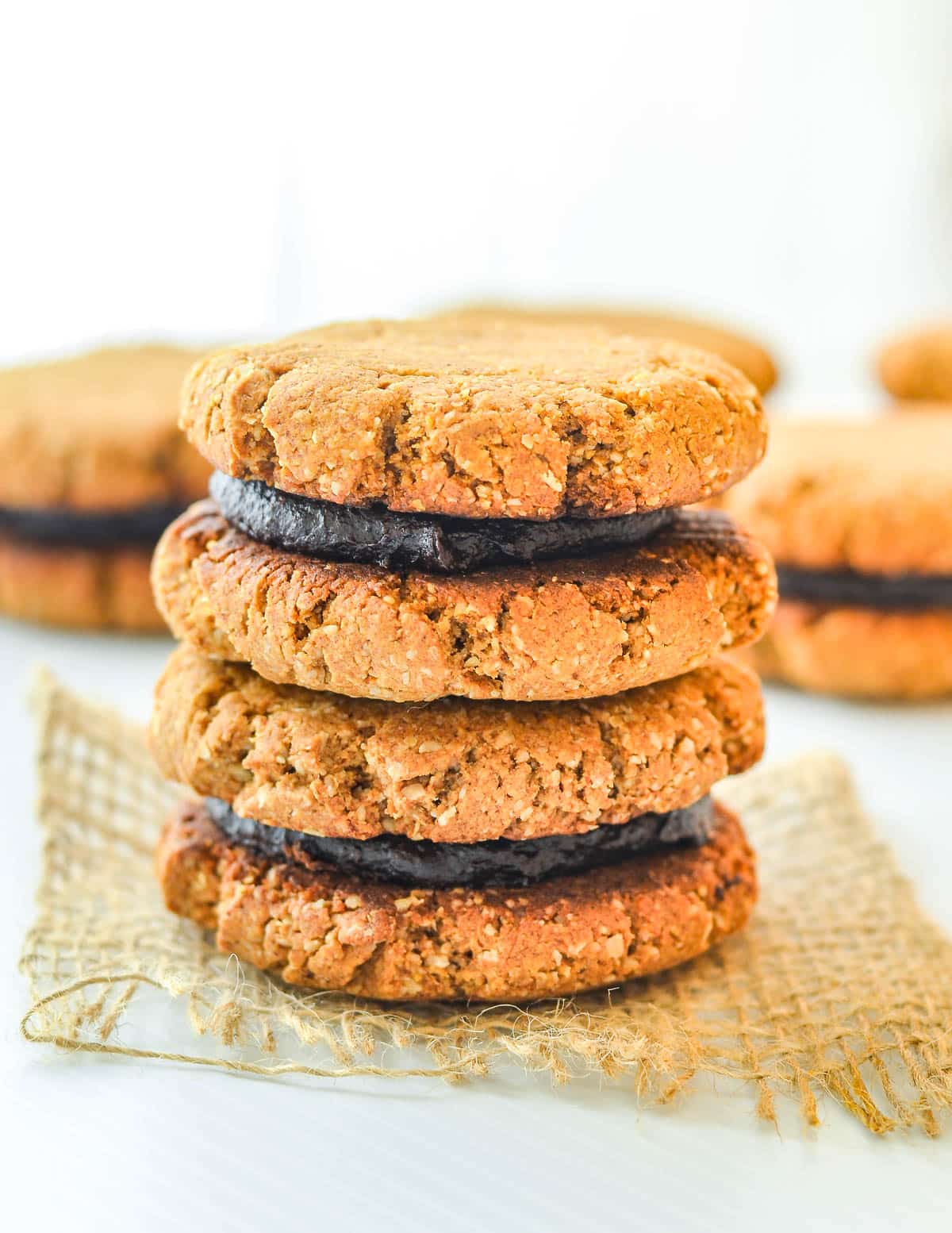 by Nutriplanet
It's noteworthy that this pumpkin cheesecake has always been a hit wherever I've brought it! And I can't be surprised considering its silky-smooth texture. Moreover, it is also low-glycemic, gluten-free, oil-free, and refined sugar free.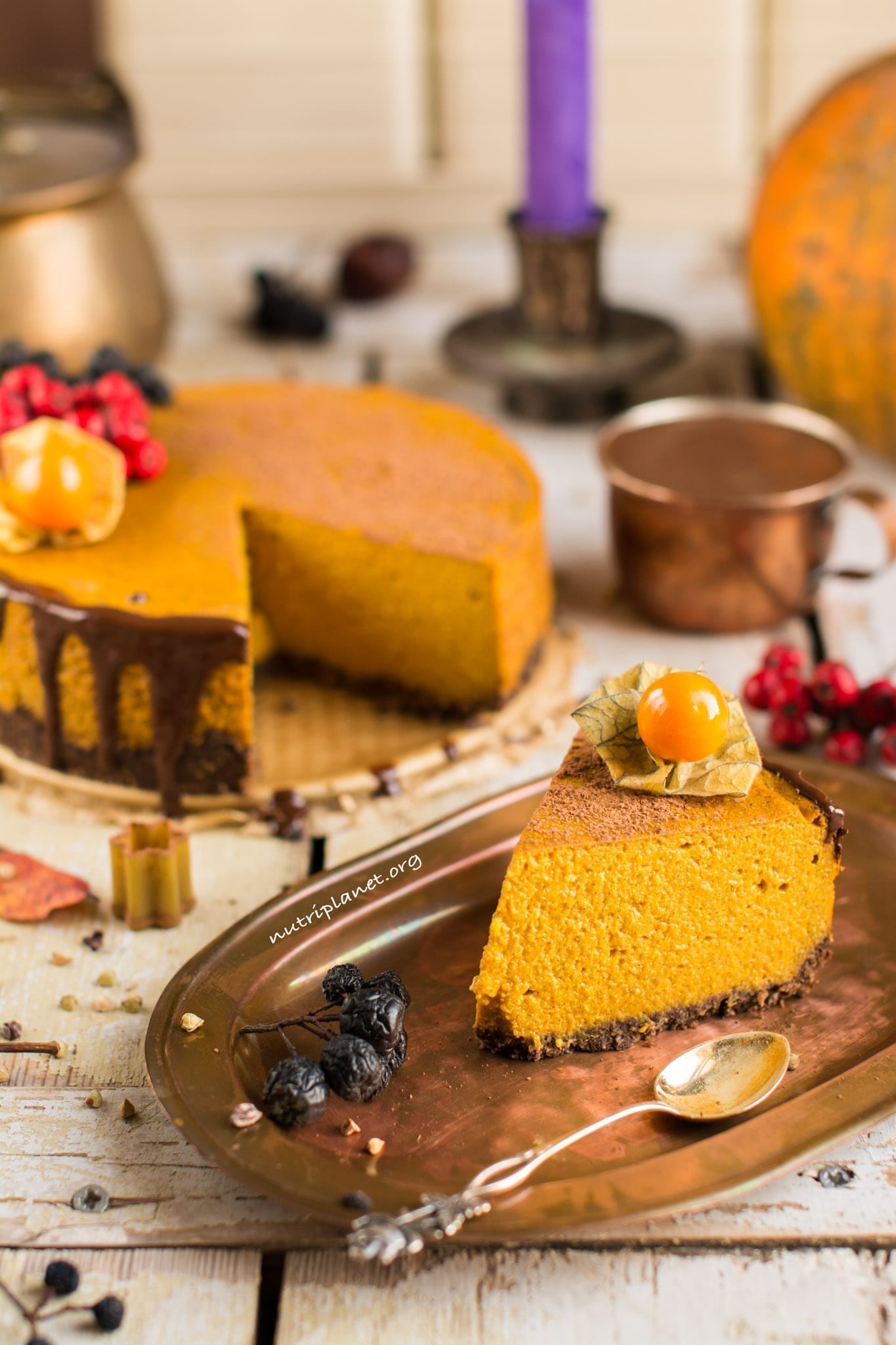 by My Quiet Kitchen
Have you ever made pumpkin ice cream? I haven't, but it's a mistake that will be corrected as soon as possible. Just look at this ice cream that has only 5 grams of fat per serving, is made with 8 common ingredients, and is impossibly creamy and delicious! It's worth mentioning that oats lend the creaminess to this healthy pumpkin ice cream! No one will ever believe there's no coconut milk, oil, or refined sugar in this lovely fall treat!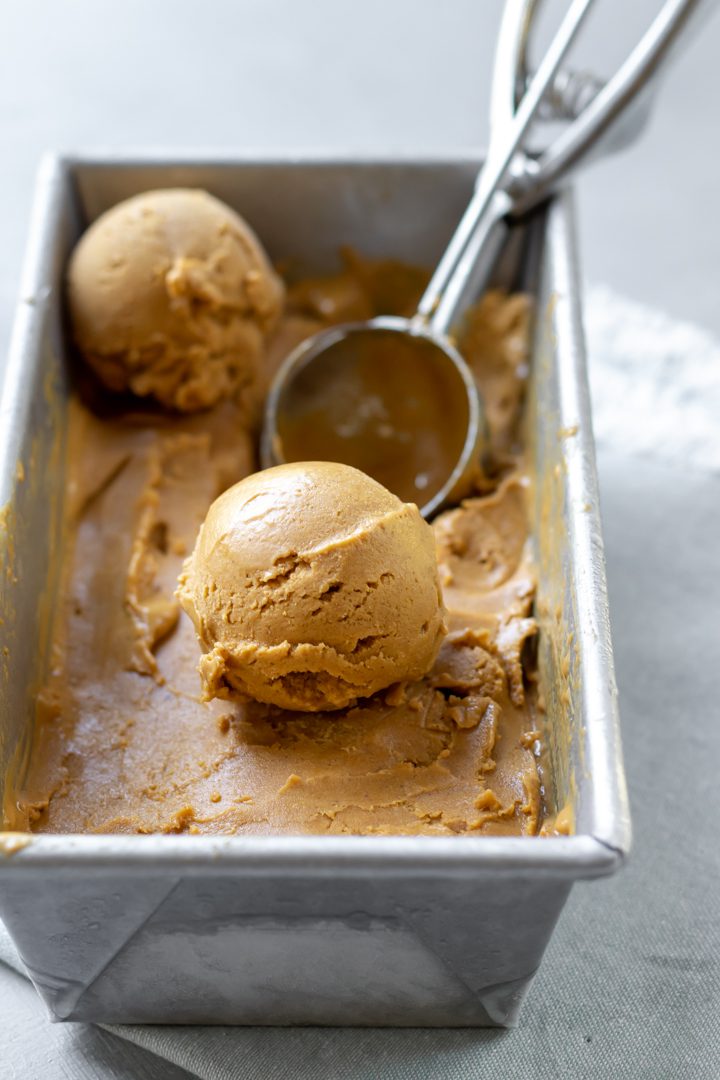 by Rhian's Recipes
In case you love blondies, you must be into brownies as well! Am I right? These pumpkin brownies are rich and fudgy, naturally sweetened and perfectly satisfying! By the way, they taste indulgent but are secretly health and a good source of protein and fibre. Furthermore, they're also gluten-free, grain-free, refined sugar free, date-sweetened, oil-free, and nut-free (optional).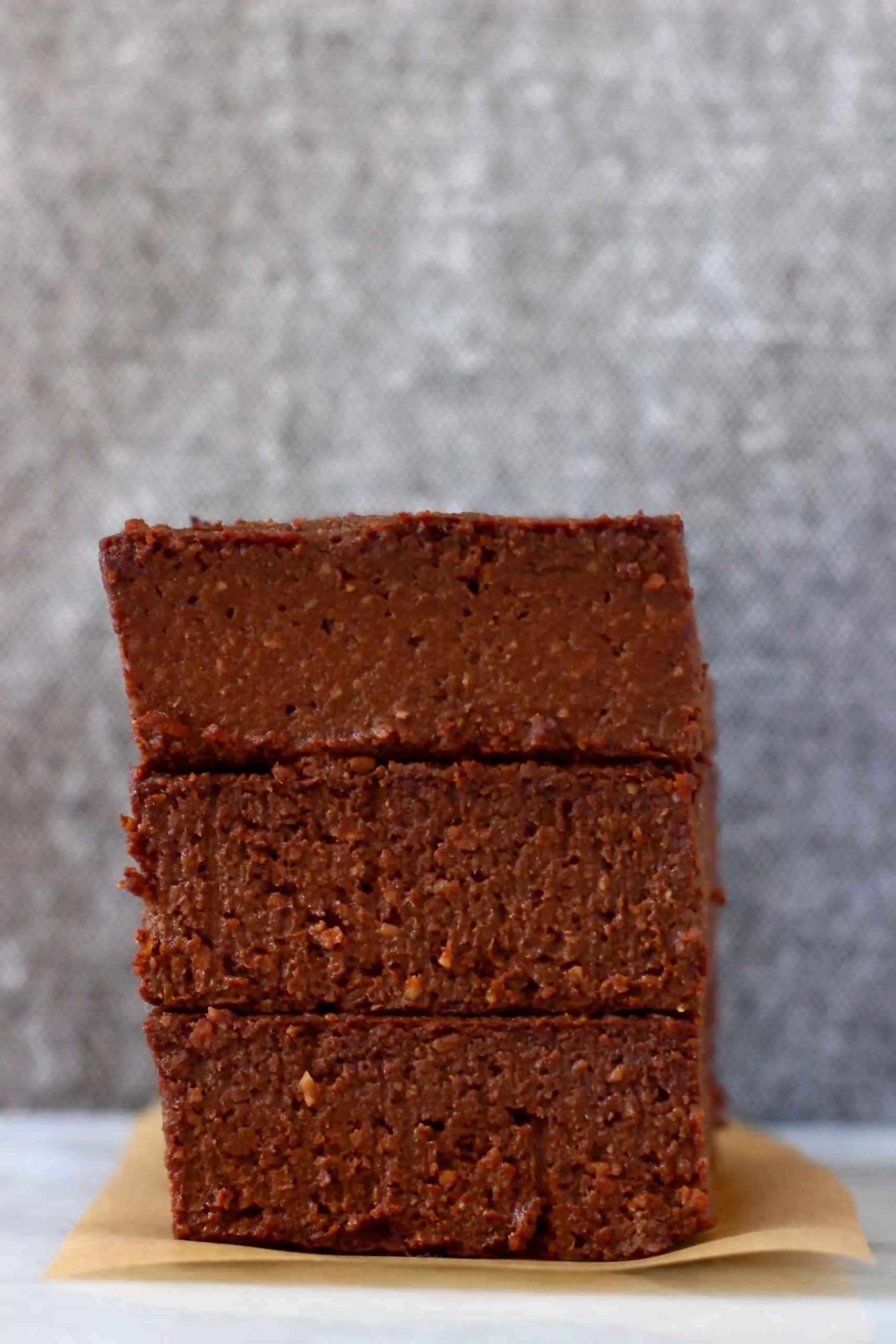 by Nutriplanet
And here's yet another muffin recipe! This time it's healthy, delicious and easy vegan chocolaty pumpkin muffins recipe with zucchini. Be aware that those muffins are ready in no time and make an excellent go-to snack.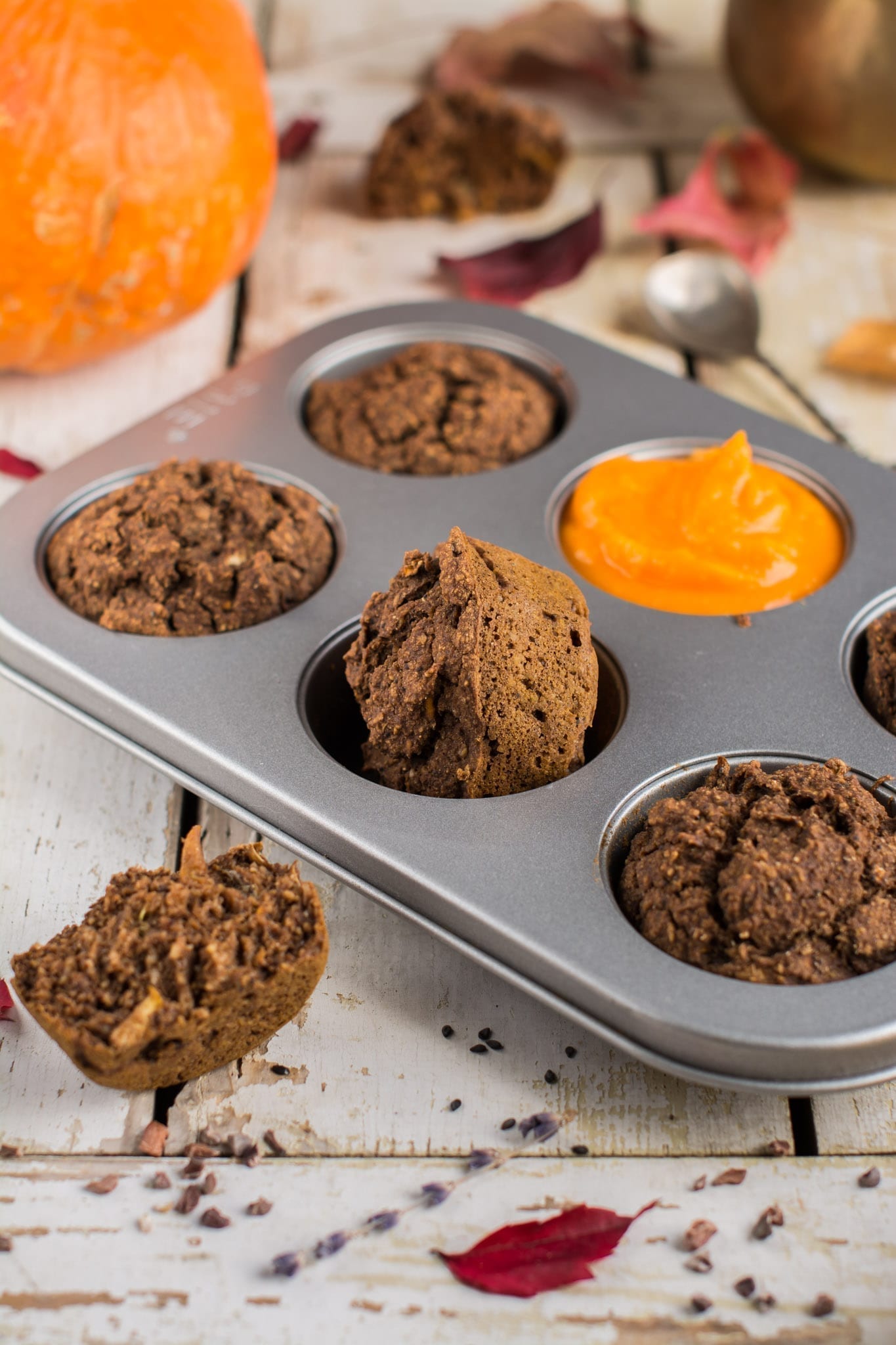 by Plant-Based Jess
In my opinion, pumpkin overnight oats make an excellent breakfast as well as dessert. Just combine everything the night before a busy day (or the morning before a relaxing evening) to get a creamy mixture of tasty and zesty oats.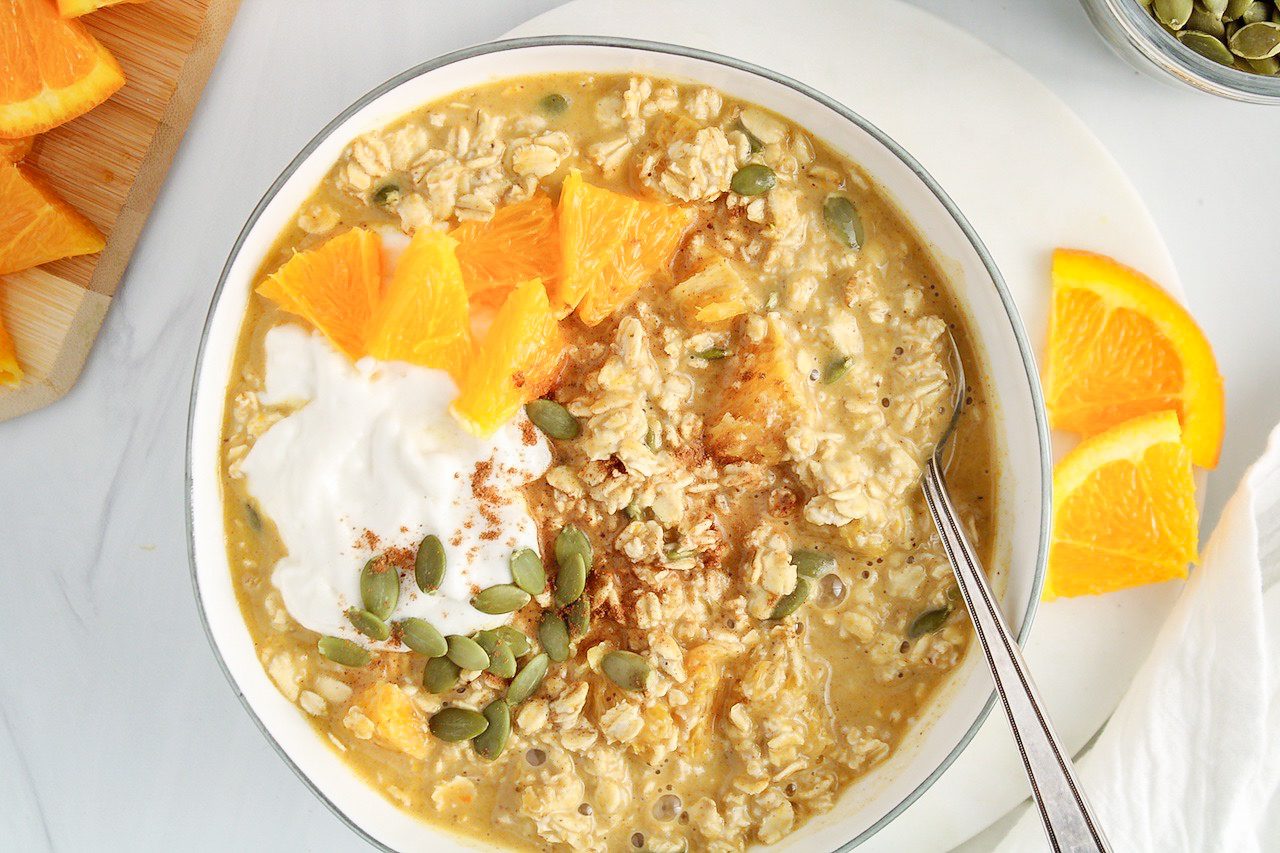 by Debra Klein
What could be better than pumpkin pie? Mini pumpkin pies! These individual pies taste amazing and are easy to make, plus they're vegan and gluten-free.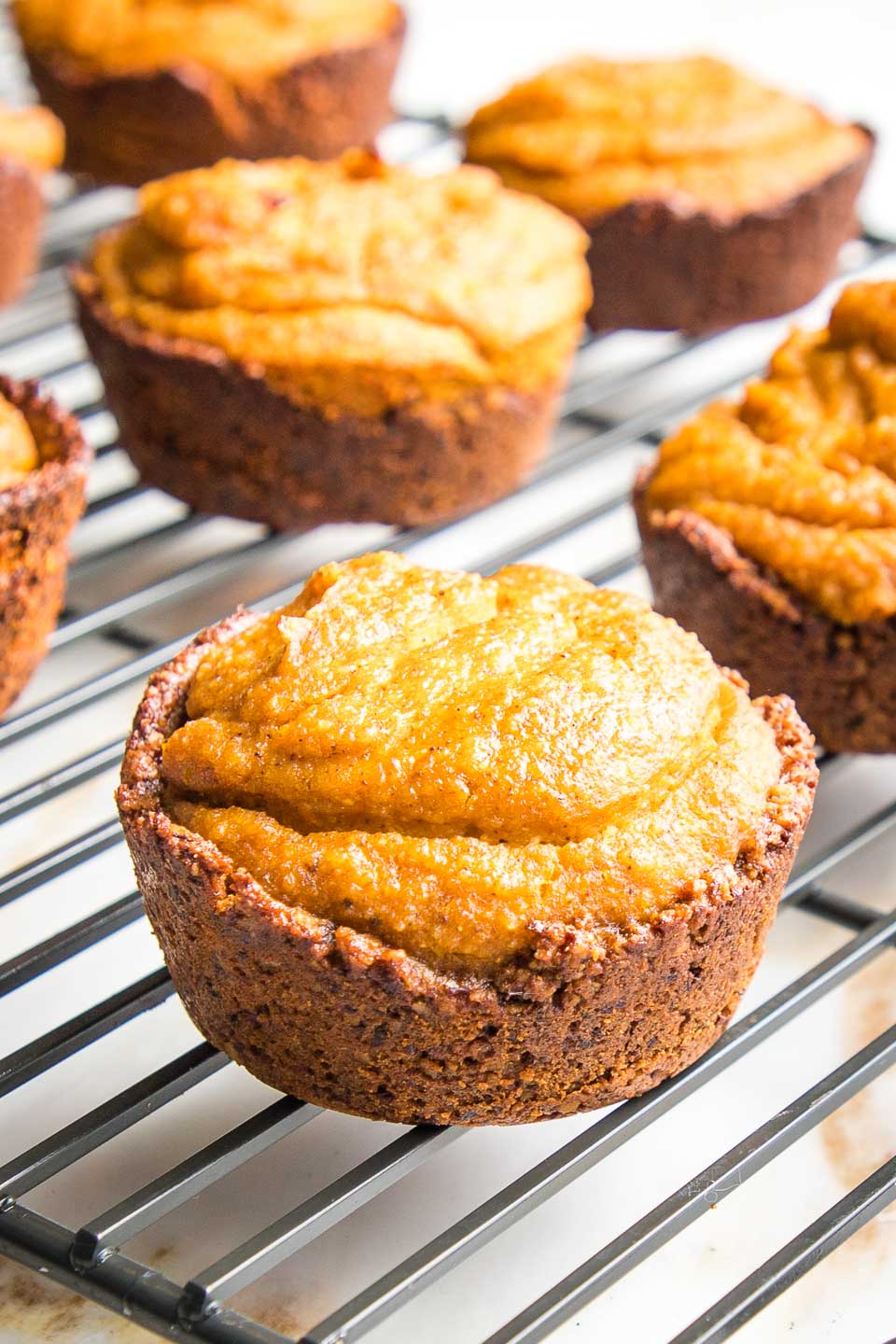 by Veganosity
And what about a pumpkin smoothie? This easy and delicious pumpkin pie smoothie is made with healthy ingredients and is refined sugar free. Perfect for breakfast or a mid-day snack.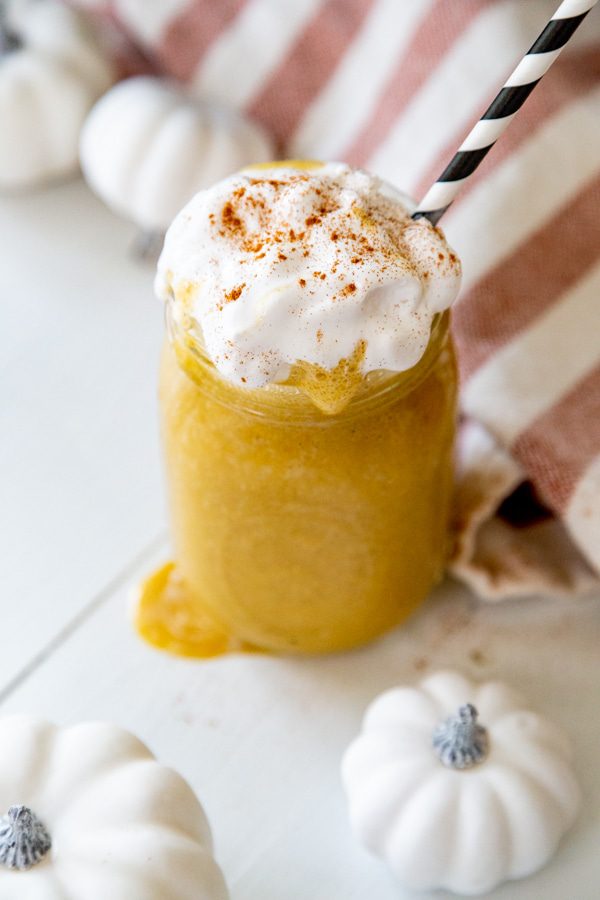 by Nutriplanet
I created this butternut squash pie right after I got out of my vegan Candida diet cleanse phase and started to reintroduce foods back into my diet. Needless to say, I singed of joy having butternut squash back in my menu! It really tasted like candy! To sun it up, this pumpkin pie is gluten-free, oil-free, refined sugar free, and low glycemic.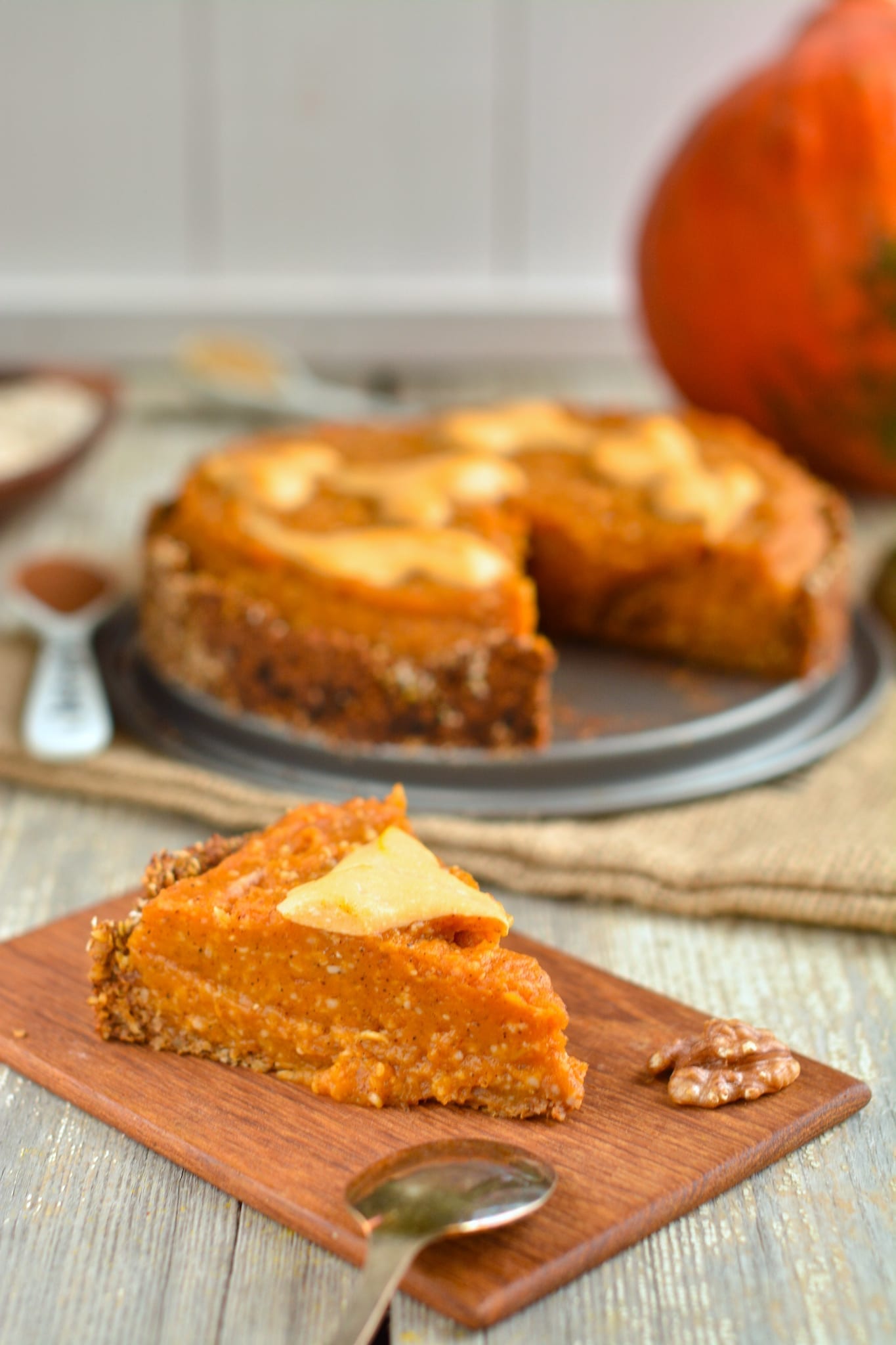 by Eat Plant-Based
Finally, let's and this delicious list with healthy pumpkin cookies that are completely dairy-free and egg-free. Besides, they are loaded with fibre, beta carotene, and have zero cholesterol. Also, they can be ready in only about 25-minutes!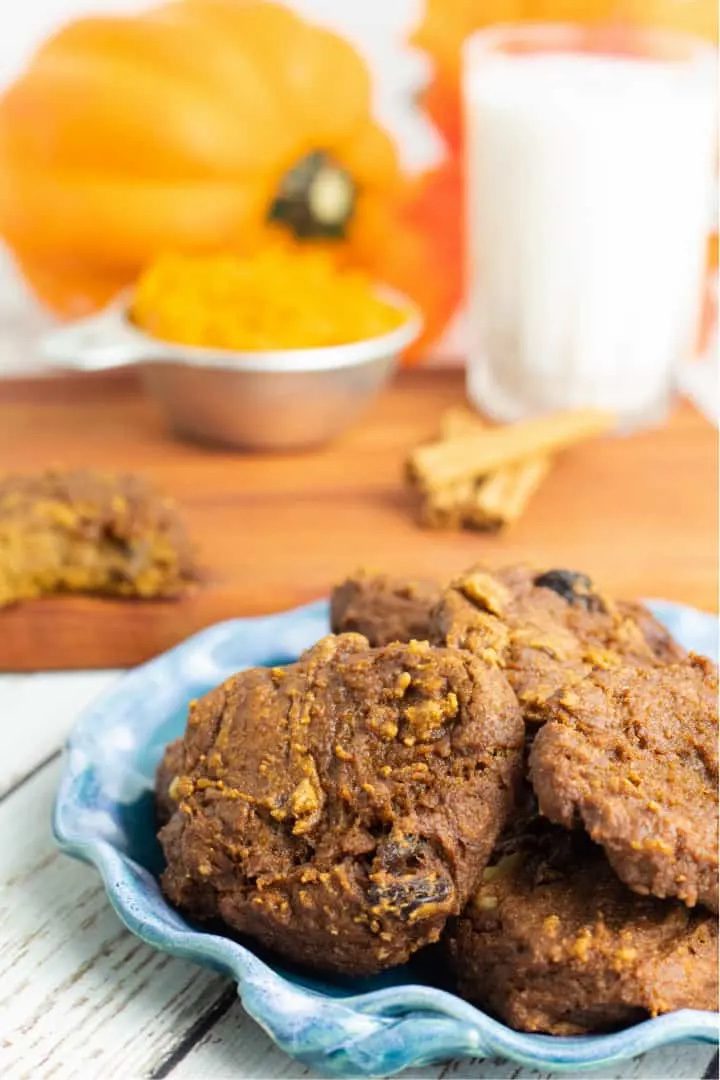 As you can see, pumpkin is indeed a versatile vegetable to cook with! I'm sure you'll find your favourites among the above vegan pumpkin dinner and dessert recipes!