I needed a nice hearty dish that would use some pumpkin for the next meal plan. As I've made so much pumpkin soup lately, I decided to go for a risotto. For a nutritionally complete meal both legumes and grains need to be on the plate, so I added brown lentils making the result even richer.
It was a nice first experience with Spanish pumpkin and of course we enjoyed the outcome.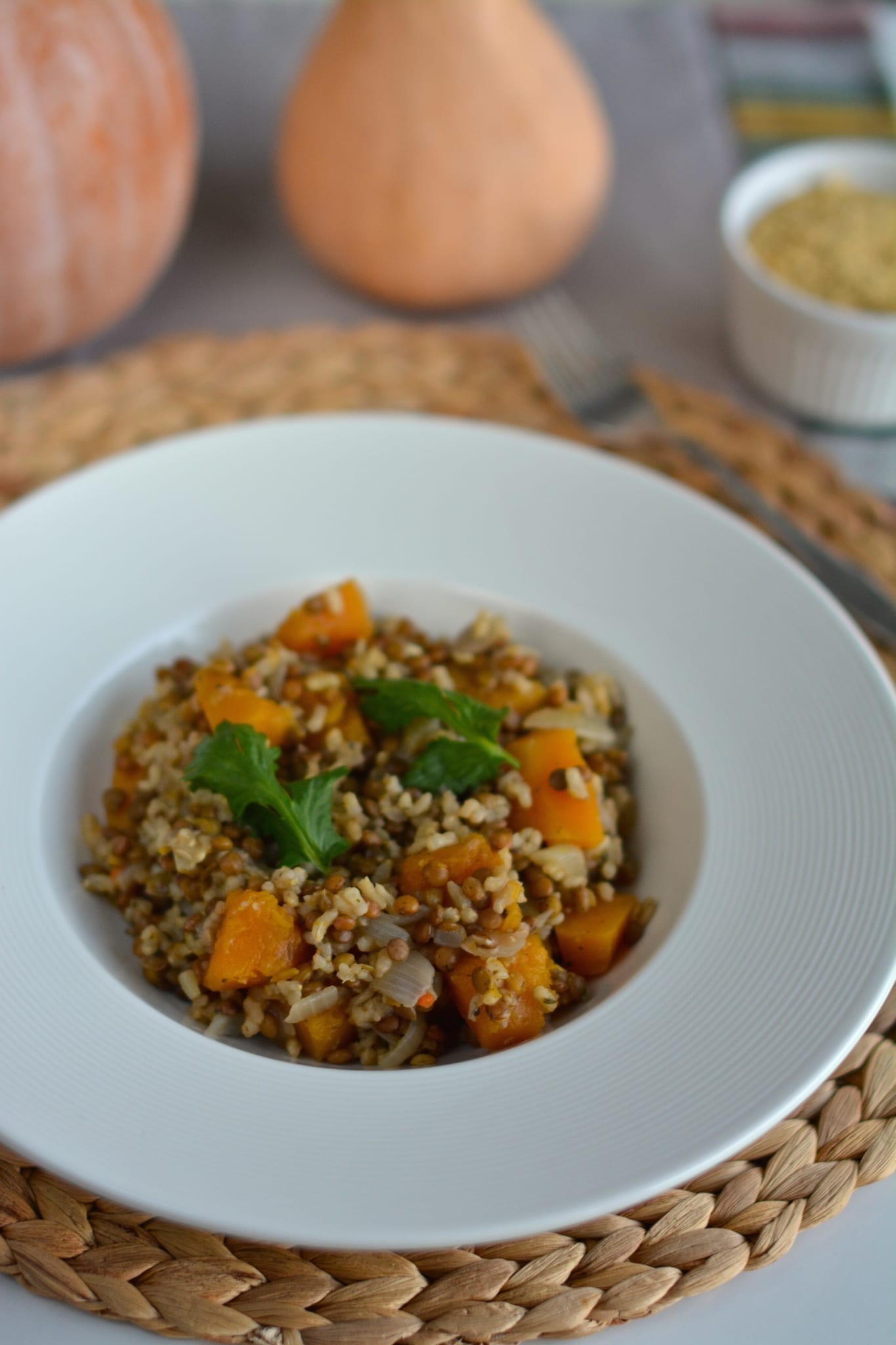 Ingredients |5 servings|:
1 onion, chopped
3 garlic cloves, minced
2tsp dried sage
1tsp ground nutmeg
Black pepper to taste
2tsp broth powder
7oz (1.06 cup) or 200g (250ml) brown rice
7oz (1.06 cup) or 200g (250ml) brown lentils
3.8 cups (900ml) + 3-4tbsp water for sautéing
23oz (640g) pumpkin cubes (2.2lbs or 1 kilo of whole pumpkin)
Preparation:
Wash and rinse rice and lentils. Put aside.
Chop onion, mince garlic, and prepare pumpkin cubes. Put aside.
Boil 3.8 cups water.
Heat large skillet, add 2tbsp water and wait until it starts to sizzle. Add onions and sauté for 3 minutes. Then add garlic and sauté for another minute (adding water 1tbsp at a time when necessary to avoid sticking). Add sage and broth powder and stir.
Pour pumpkin cubes, rice, lentils and 600ml (about 2.5 cups) of water onto the skillet. Stir. Simmer covered and add water when previous one has disappeared. Stir occasionally.
I used quick brown rice and 25-minute lentils taking me 35 minutes to get the risotto cooked. If you use 40-minute rice, it can take up to 50 minutes. Be aware not to over-cook the rice.
In the end add black pepper and nutmeg.
I served it with steamed spinach (200g, 7oz per serving).
Top the risotto with nutritional yeast or "Parmesan" made of cashews, nutritional yeast and sea salt.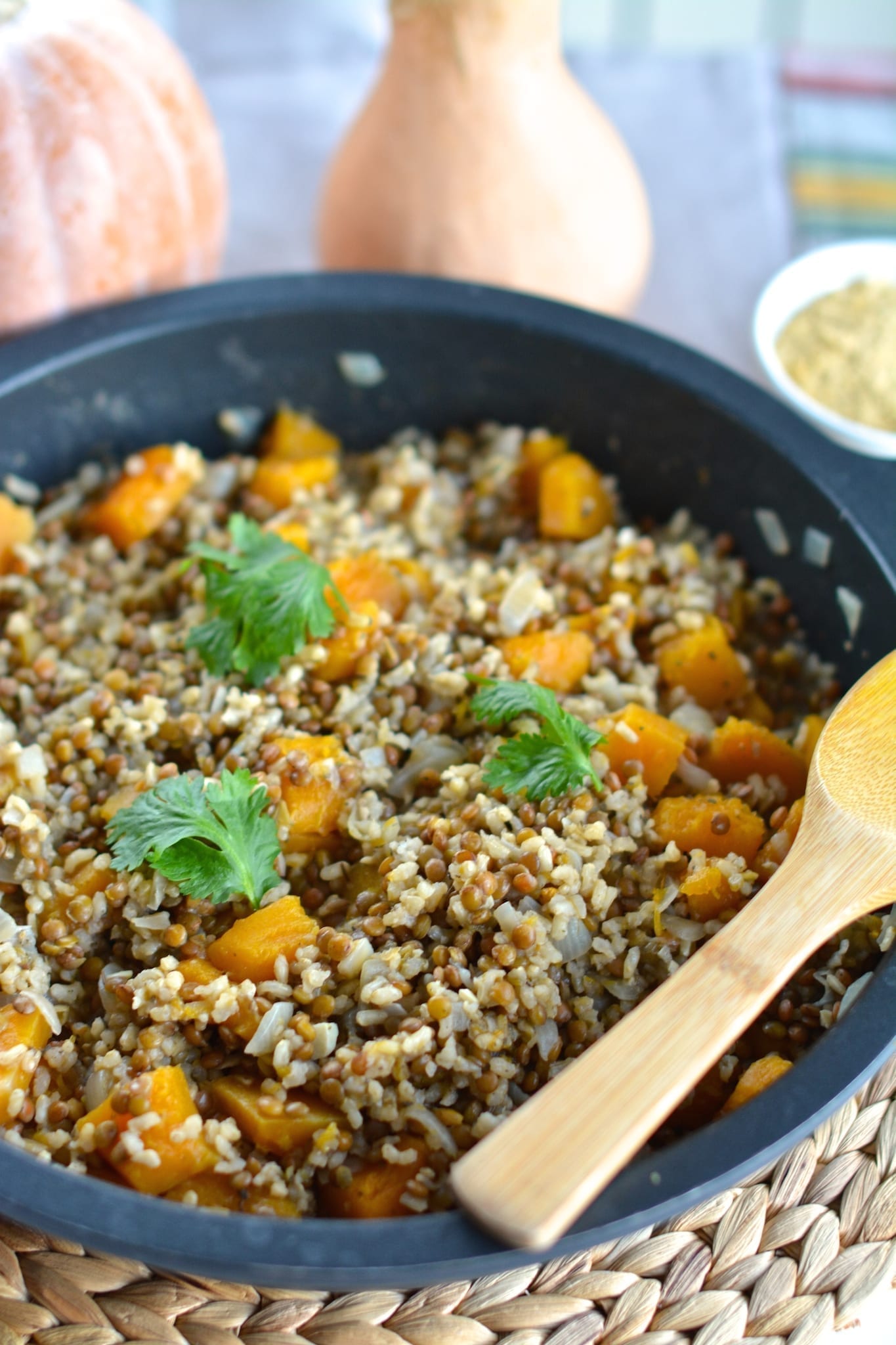 Enjoy!
Nutritional info per serving (just risotto): 327 kcal, 62.8g carbohydrates, 2.26g fats, 13.9g proteins, 9.25g fibre.