Here's to tasty and juicy gluten free chickpea-zucchini burger! I made those for lunch yesterday and I must say the boys where super-happy to find veggie burger on their plate. I prepare veggie patties quite often, but not in the form of burgers.
Besides the chickpea-zucchini burger, which is so moist and yummy I completed the dish with Romain lettuce, cooked chard, a tomato slice and fresh basil. I used our favourite fermented organic spelt bread with seeds from organic bakery. Of course you can choose any bread or bun you like. I bet it'd be delicious with fermented buckwheat bread, no yeast gluten-free buns or spelt buns as well.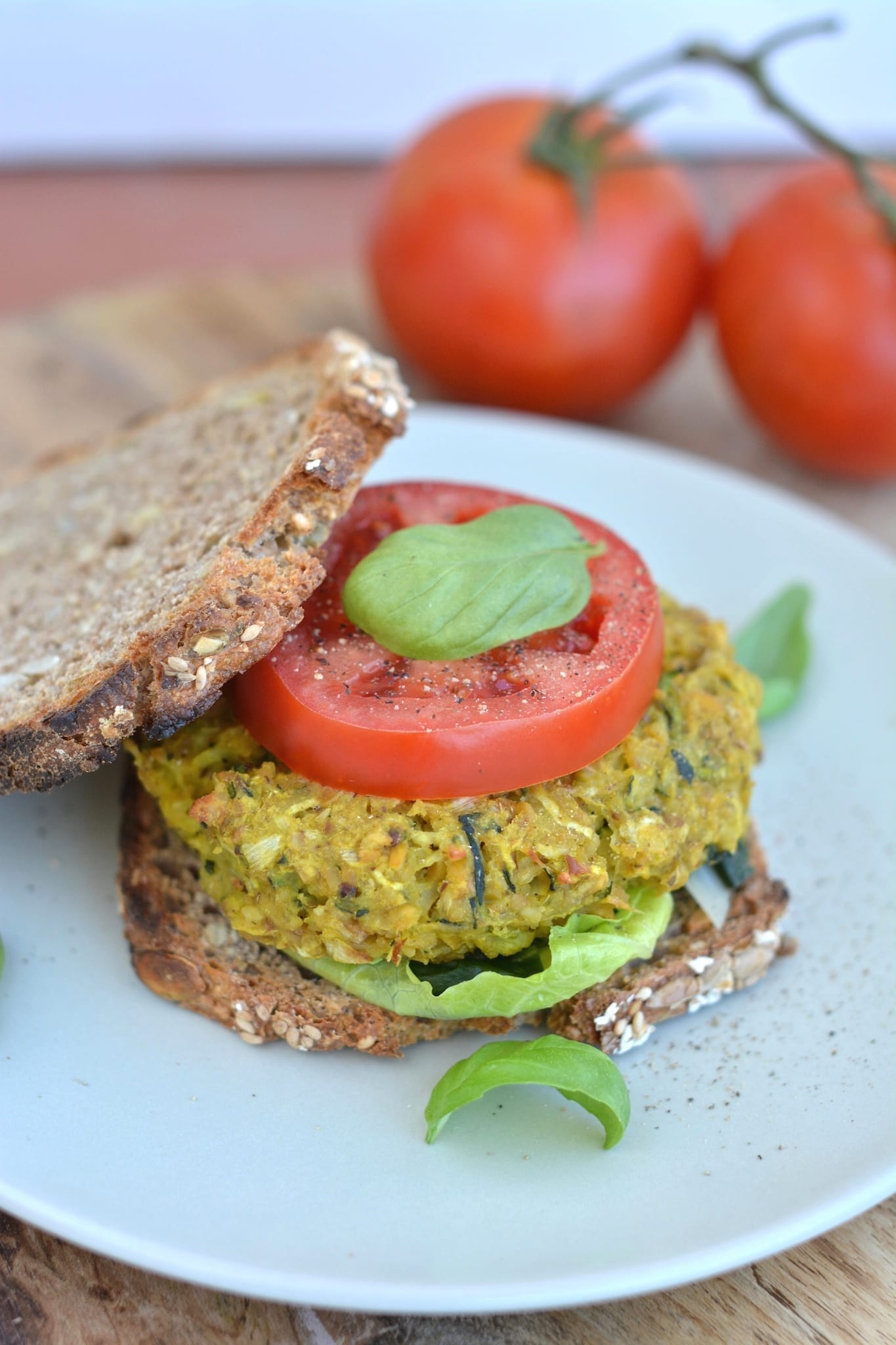 Chickpea-Zucchini Burger
Ingredients:4-5 servings
2 cans or about 450g unsalted chickpeas
6 two-centimetre thick leek slices
3 garlic cloves
1 tsp. turmeric
A small handful of soaked walnuts
1 tbsp. of ground flax seeds
Himalayan salt and black pepper to taste
1 big summer squash, finely grated
1 heaped tbsp. rice flour
Directions
Finely grate the summer squash and place it in a big bowl.
If you use canned chickpeas, rinse them well. Place the chickpeas, garlic, leek, walnuts, flax seeds and turmeric with sea salt and black pepper into a food processor. Process well. Scrape the sides with a spoon and process again.
Pour this mixture into a bowl of summer squash. Mix well with a spoon or use your hands. Add rice flour and mix again. I find using my hand the most effective. Now, depending on how much liquid you got from the summer squash, you might want to add a few tablespoons of water or plant-based milk.
Take a baking sheet and cover it with parchment paper. Take one heaped tablespoon of the batter at a time, form a nice patty and place it on the baking sheet.
Heat oven to 190°C (375°F) and bake for 25-30 minutes. They firm up as they cool down.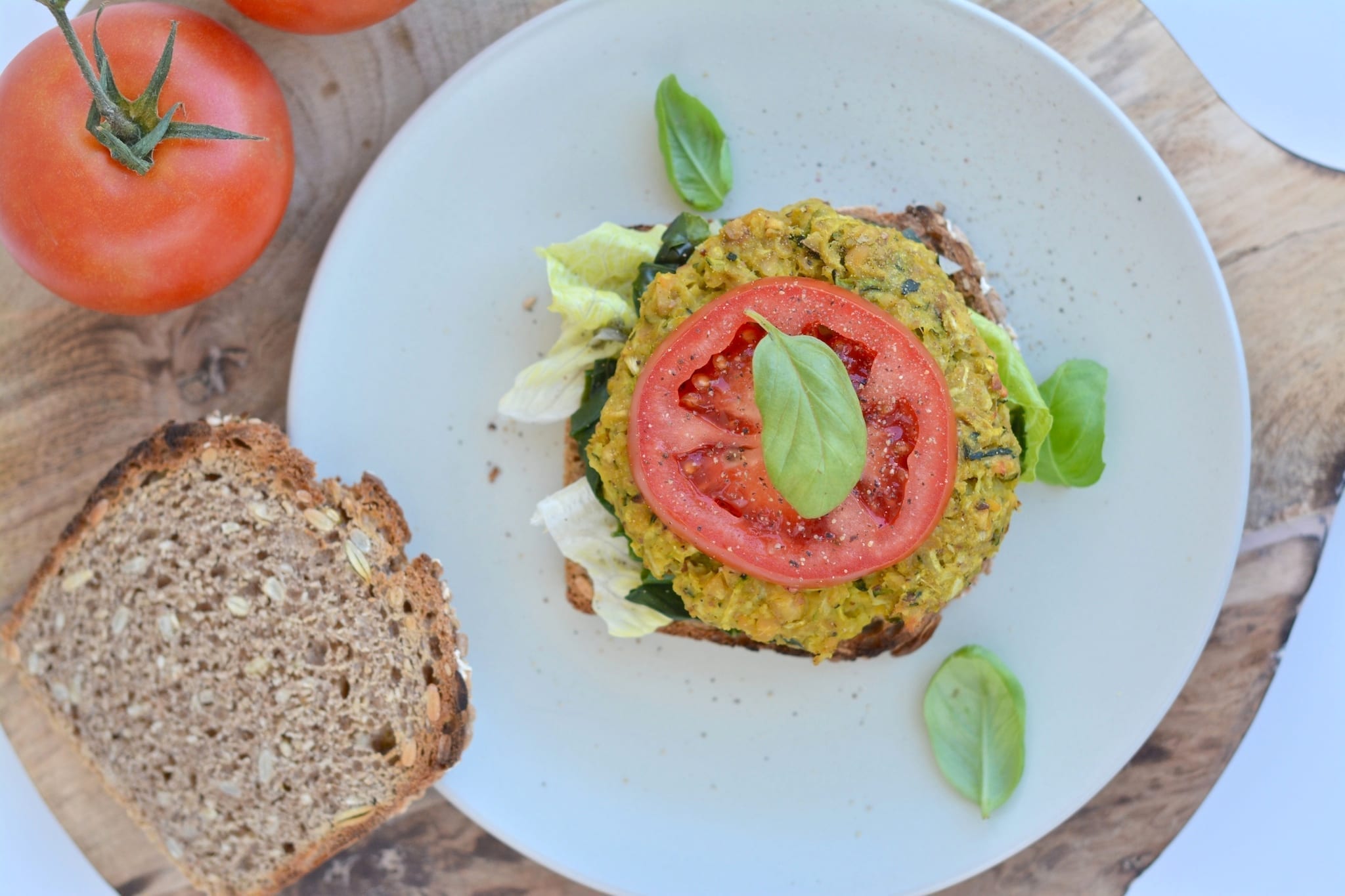 Tips on my chickpea-zucchini burger:
You may use any flour you like – corn, spelt, buckwheat, oat, and wheat.
Have the patties with vegan cheese sauce.
Complete the burgers with any ingredients you like – onion rings, vegan mayonnaise, baked bell pepper, oven-baked beetroot etc.
Enjoy!