I like bread a lot! Who doesn't? However I do not want to eat gluten or yeast. I also know that one should eat fermented foods every day for gut health. Further, I am an absolute raw buckwheat fan 

So, there is no surprise that I started to look for fermented buckwheat bread recipe. I think it is already 6 months or more that I make this buckwheat bread recipe – me and my family absolutely adore it!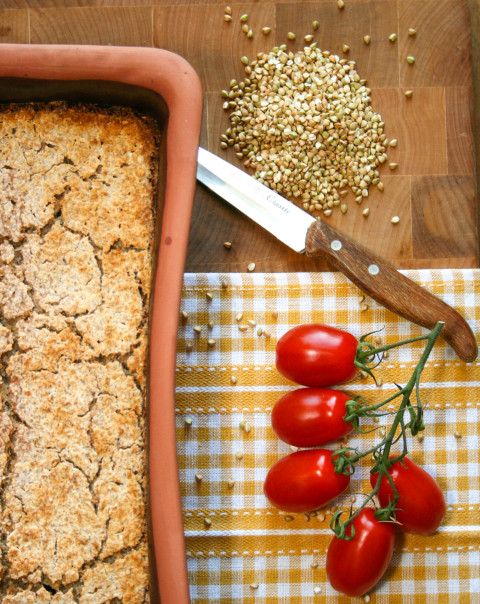 One can make many versions of the recipe, but I want to share one of my favourites:
Ingredients:
425g (15oz) raw buckwheat groats
290ml (10.2oz) water + water for soaking buckwheat
2 tbsp agave syrup
½-1 tsp sea salt
2 tsp oregano
big handful of diced olives
Preparation:
Soak buckwheat groats for at least 6 hours. Rinse well and let drain for 2-5 minutes.
Place buckwheat groats into blender with 290ml (1.23 cup) water. Blend until smooth batter forms.
Pour the batter into plastic, ceramic or glass bowl (do not use metal bowl). Cover the bowl with clean cloth and place into a warm oven (30 Celsius, 86 F). Let the batter ferment for 12 hours.
After 12 hours you'll see that the batter has risen and small bubbles have formed.
Now add all the other ingredients to this buckwheat bread recipe, gently and briefly stir with wooden or plastic spoon (do not use metal spoon). Do not over-mix as the batter will lose its fluffiness.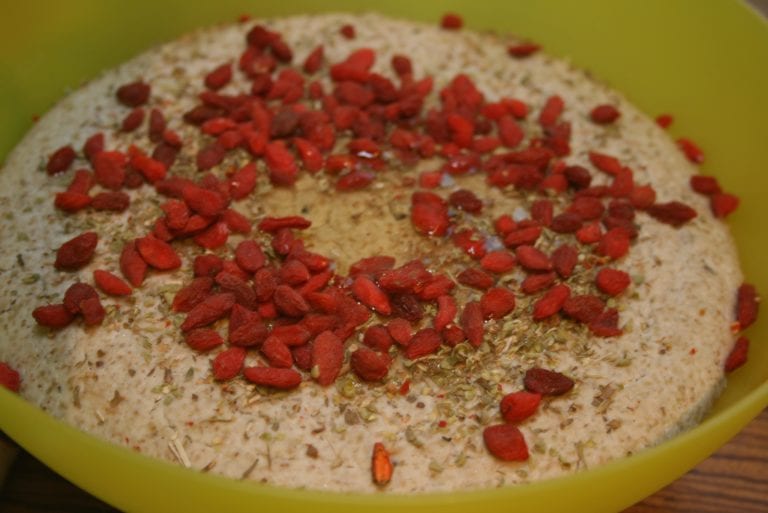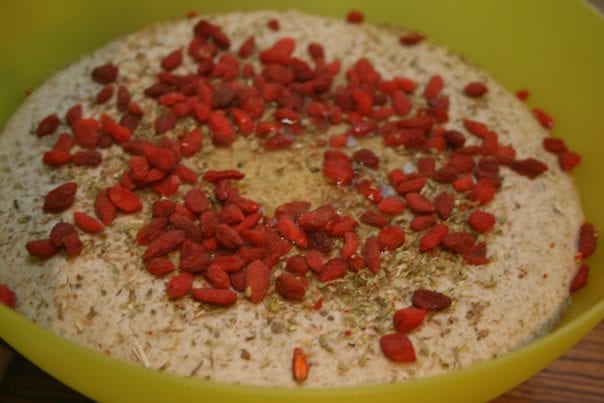 Pour the batter into a loaf pan lined with parchment paper. Now, you can put the bread back into warm oven covered with cloth and let it rise for another few hours or even longer (I sometimes let it sit for a whole day) or you can bake it immediately for 45-50 minutes at 175 Celsius (350 F). Let it cool for 10 minutes before removing from pan.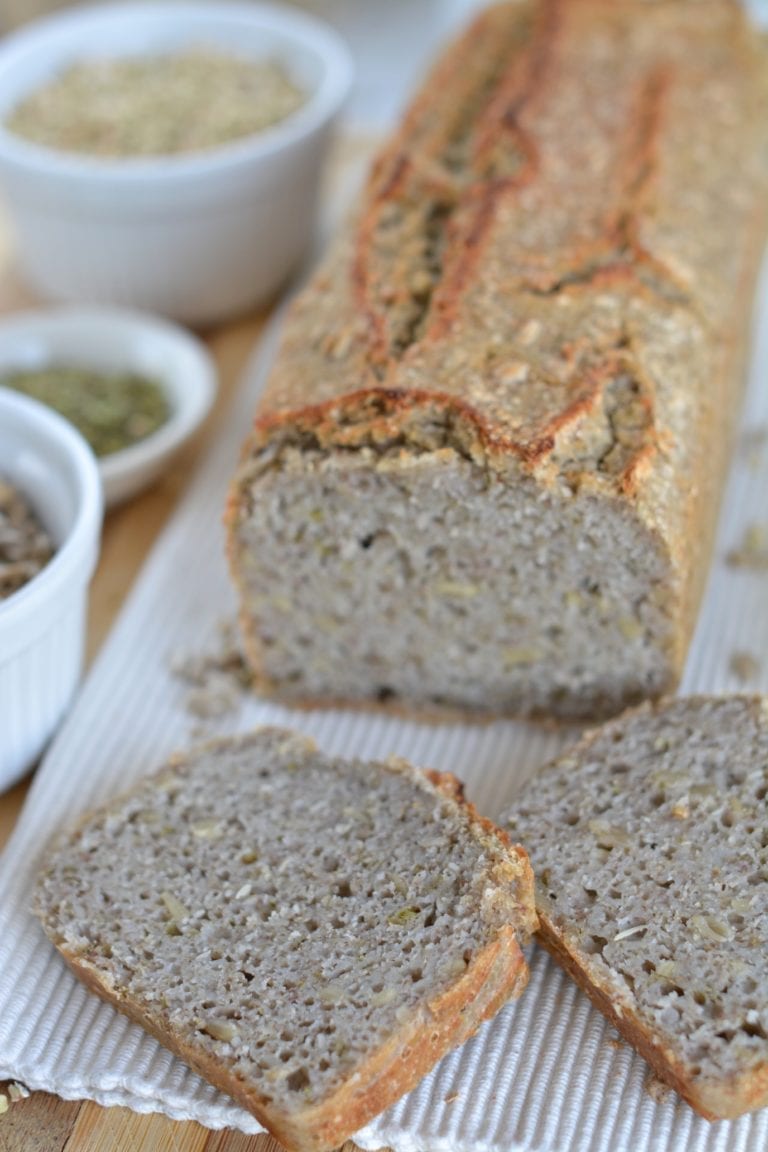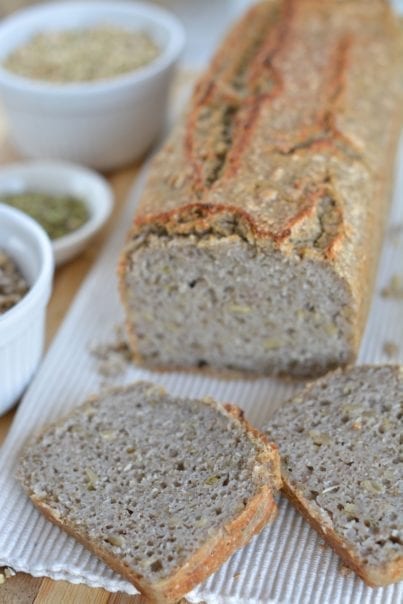 Other combinations for flavouring:
*Goji berries and oregano
*Sesame seeds, oregano
*Walnuts, prunes, cinnamon
*Raisins
*Diced olives and sun-dried tomatoes
*Poppy seeds, oregano, cinnamon, sunflower seeds
Tips:
It is at its best when fresh.
Store the leftover bread in slices in the freezer and heat up in the oven or toast them whenever needed.
Eat as it is or with hummus or guacamole for example.
My recent discovery is hemp seed paste with tomato slices on the bread. Discovered it at Mahemarket.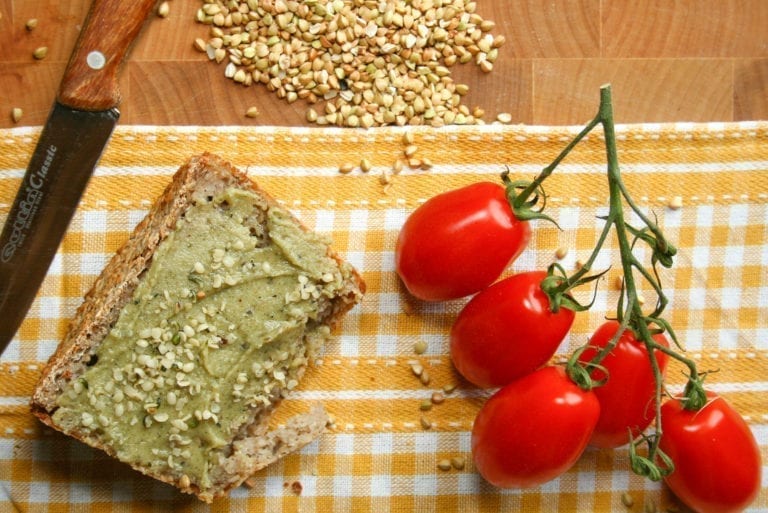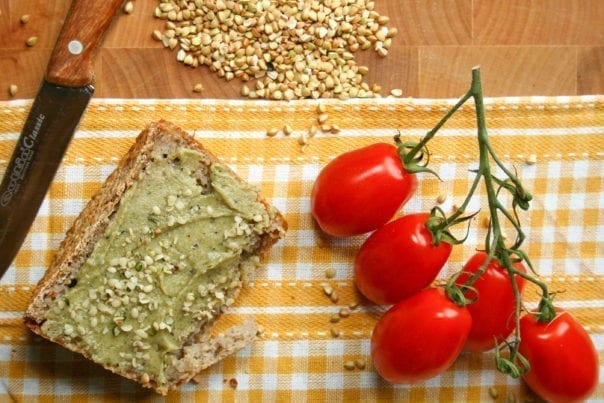 Delicious!
Original recipe: http://consciouscatering.ca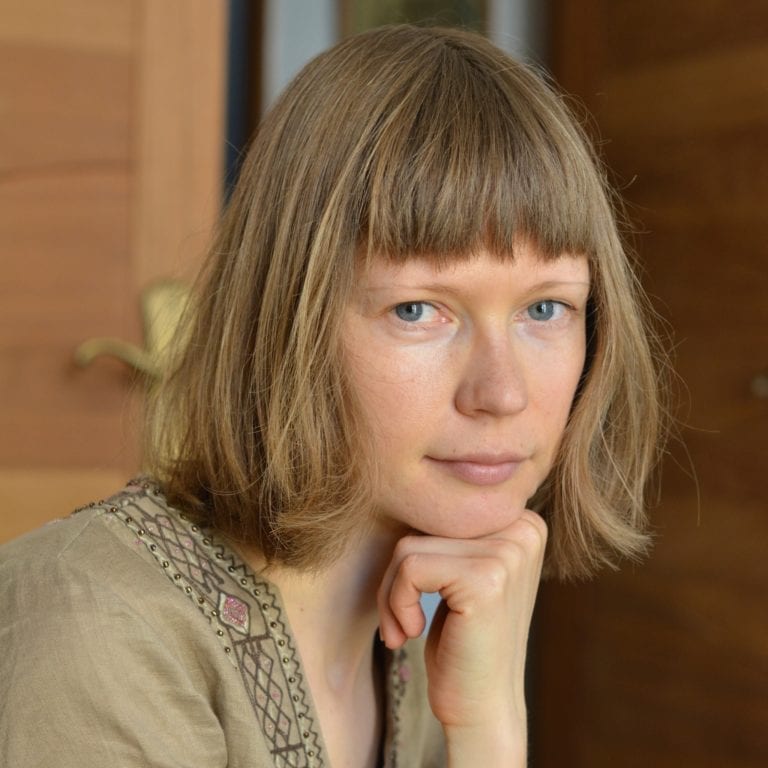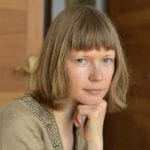 Nele Liivlaid: founder of Nutriplanet.org She has been into healthy eating for many years, but developed a more profound interest in nutrition and related diseases when she started reading The China Study and other special books on nutrition. After being in real estate and hospitality business for more than 10 years she decided to totally change her path to spread the word about healthy and sustainable nutrition and lifestyle.