There I was the other evening – the fridge almost empty, but needed to fix something for dinner. I only had a summer squash, carrots, half turnip, potatoes, and celery stalks left.
At first I thought I'd just make a quick wok with some beans and rice, but then noticed a grater and remembered I have chickpea flour in the cupboard, and had another idea – a dish of summer squash-carrot oven omelette with turnip-potato mash and cashew mayonnaise was born.

Omelette |serves 2|
1 summer squash, finely grated
1 carrot, finely grated
1 celery stalk, finely grated
handful on onion flakes
1 tsp garlic powder
5 tbsp chickpea flour
marjoram or oregano, salt, pepper to taste
Preparation:
Heat oven to 190 Celsius (374 F). In a bowl, mix the grated vegetables with onion flakes, garlic powder, chickpea flour and oregano, salt, pepper. Place this mixture in a oven dish and bake for about 30 minutes (the top of it should be dry, baked).
Turnip-Potato Mash |serves 2|
½ turnip
4 small potatoes
a bit of stock powder (I use organic, yeast-free)
water
Preparation:
Peal and cube the vegetables. Boil in stock for about 10 minutes or until soft enough to mash them. I used a hand masher and left some bugger chunks in, because I like it! Mix in fresh parsley.
To finish the dish I quickly prepared some cashew mayonnaise to pour on as well. I halved the recipe, but one can also prepare some extra to store in fridge for next meals.
I served the omelette and mash with green salad (about 200g).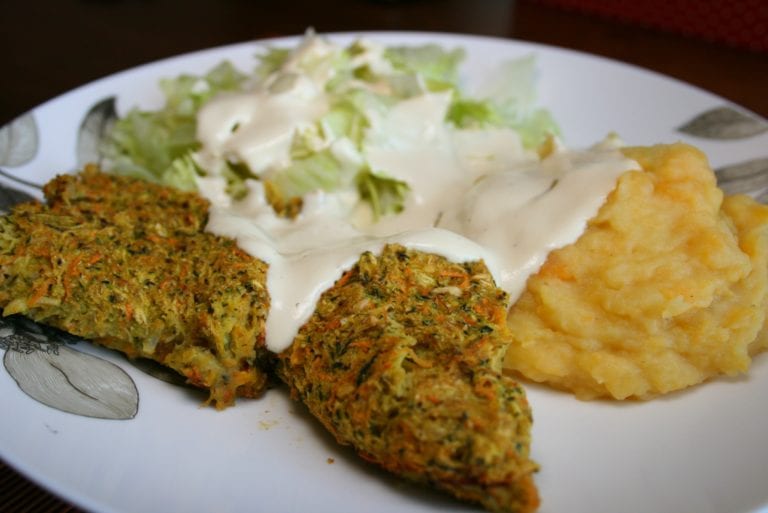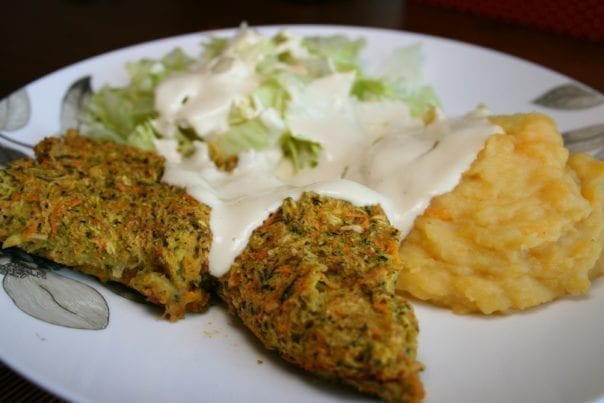 Nutritional info |1 portion, with salad|: 505 kcal, 62.8g carbohydrates, 20.6g fats, and 18g protein.
Enjoy!
Note:
As this meal is quite high in fat, make other meals leaner that day or omit the cashew cream and have a slice of whole-grain bread instead.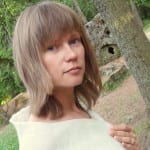 Nele Liivlaid: founder of Nutriplanet.org
She has been into healthy eating for many years, but developed a more profound interest in nutrition and related diseases when she started reading The China Study and other special books on nutrition. After being in real estate and hospitality business for more than 10 years she decided to totally change her path to spread the word about healthy and sustainable nutrition and lifestyle.