Instead of buying overpriced nut milk with unwanted additives, make your own healthy homemade almond milk.
I hear so much people complaining how expensive it is to buy almond milk or hazelnut milk or any nut milk. My answer always is simple – do not buy it. Instead, prepare homemade almond milk!
Now, it is actually a lot easier than expected, and of course much healthier as well. That's because so many brands use added sugar and other additives in their almond milk or any other nut milk. Furthermore, you'd have a delicious almond pulp as side product to be used in other meals.
How to use almond pulp
First, spread the pulp that is left over from making almond milk on a baking sheet. Now you have several options to dehydrate the pulp: let it dry on kitchen counter, put it into dehydrator or in oven at about 40°C (105°F) leaving the door slightly open. Mix every now and then to speed up the process.
Once it's dry, store in a sealed container in fridge or freezer.
You can add almond pulp to smoothies, chia pudding, oatmeal, porridge, dessert bowls, muffins, cakes, or brownies.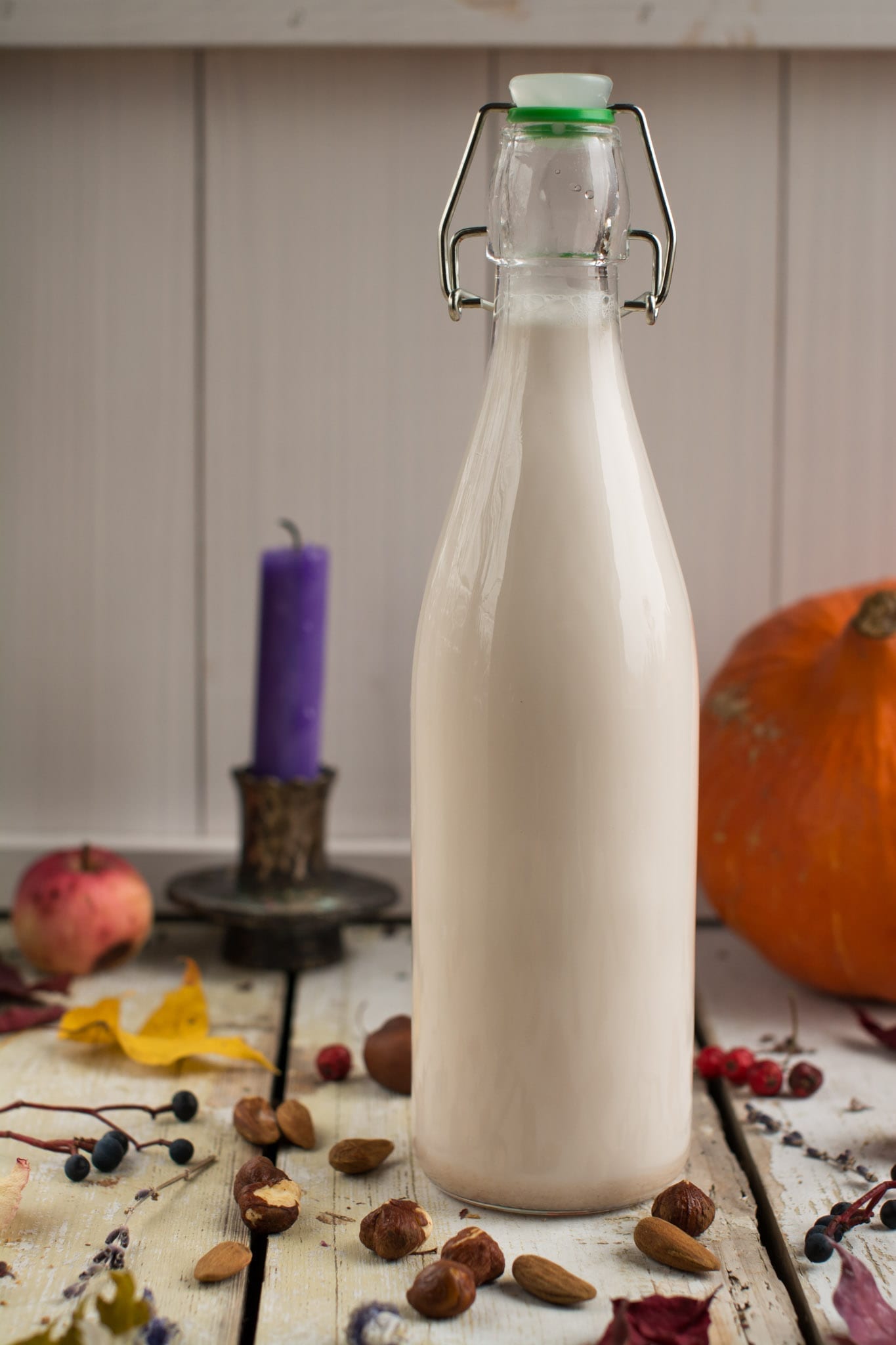 To sum it up, homemade almond milk is vegan, plant-based, dairy-free, sugar-free, oil-free and perfect for those on vegan Candida diet.
Finally, please let me know in the comments below if you have any questions about my almond milk. Please tag me in social media whenever you try one of my recipes! I'd love to see your creations! Instagram @thenutriplanet and Facebook @nutriplanet.health.hub
Print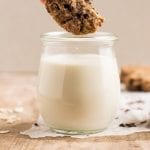 Homemade Almond Milk Recipe
---
Description
Instead of buying overpriced nut milk with unwanted additives, make your own healthy homemade almond milk.
Soak time: 6-8 hours
---
1

part nuts, soaked overnight

2

–

3

parts water (resulting in a richer or lighter milk)
---
Instructions
Blend the nuts and water in a blender. Strain the milk carefully using a very fine sieve or special cloth.
Spread the nut pulp on a baking sheet and dehydrate in oven at low temperature. When it has completely dried, grind it into flour and use in cakes, cookies and smoothies.
Should you plan to flavour your milk, transfer it back to washed blender, add flavours and blend again.
Prep Time:

10 minutes

Method:

Soaking & Blending
Tips on homemade almond milk:
Flavour the milk according to your taste (optional) – honey, agave syrup, cinnamon, cardamom are just a few examples.
Drink as is, make hot cocoa or turmeric latte or add to smoothies or coffee, use in recipes that require plant-based milks (pancakes, muffins, waffles).
Use any nuts you like! My favourite combination is almonds and hazelnuts.
Store in fridge and use in 3-4 days.