Learn how to make healthy vegan Halloween recipes that everyone will love. Choose among sweet and savoury as well as Halloween themed and simpler recipes that don't require craftwork or special moulds.
16 Healthy Vegan Halloween Recipes
Let me give you healthy and delicious Halloween recipes that are easy to make and require simple ingredients.
Pick your favourites from Halloween dinner recipes such as roasted chickpeas, a colourful and filling harvest salad, pumpkin chilli, risotto, hummus, and crackers.
Naturally, after dinner you'll be up for a scary sweet Halloween treat! Below you'll find spooky muffins, peanut butter spiders, matcha monsters and more.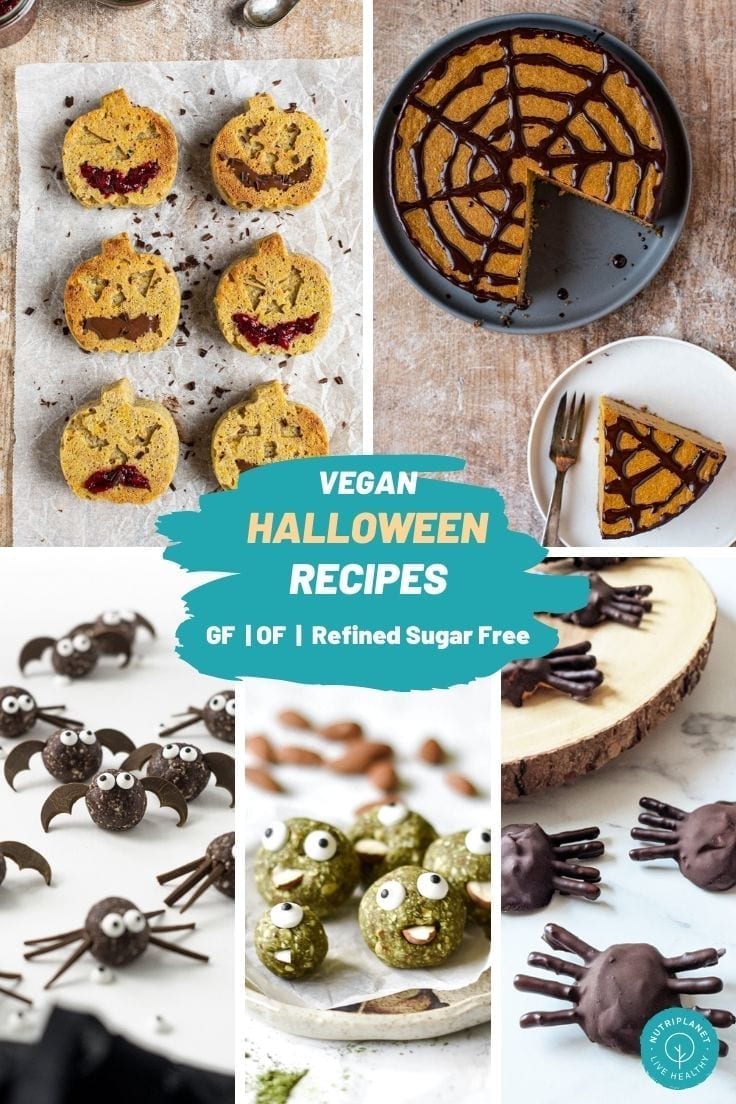 Vegan Halloween Dinner Recipes
Firstly, let me say that Halloween dinner recipes can definitely be delicious and healthy at the same time. I'm sure you'll love the below collection that includes a filling and gorgeous harvest salad, pumpkin chilli, lentil risotto, hummus, and gluten-free crackers with pumpkin. This is to name a few!
by Strength and Sunshine
Let's start with this perfect healthy, crunchy, pumpkin snack! Satisfy your sweet snack craving with pumpkin spice roasted chickpeas. Furthermore, it's gluten-free, oil-free and allergy-friendly. You won't be able to keep your hands off them!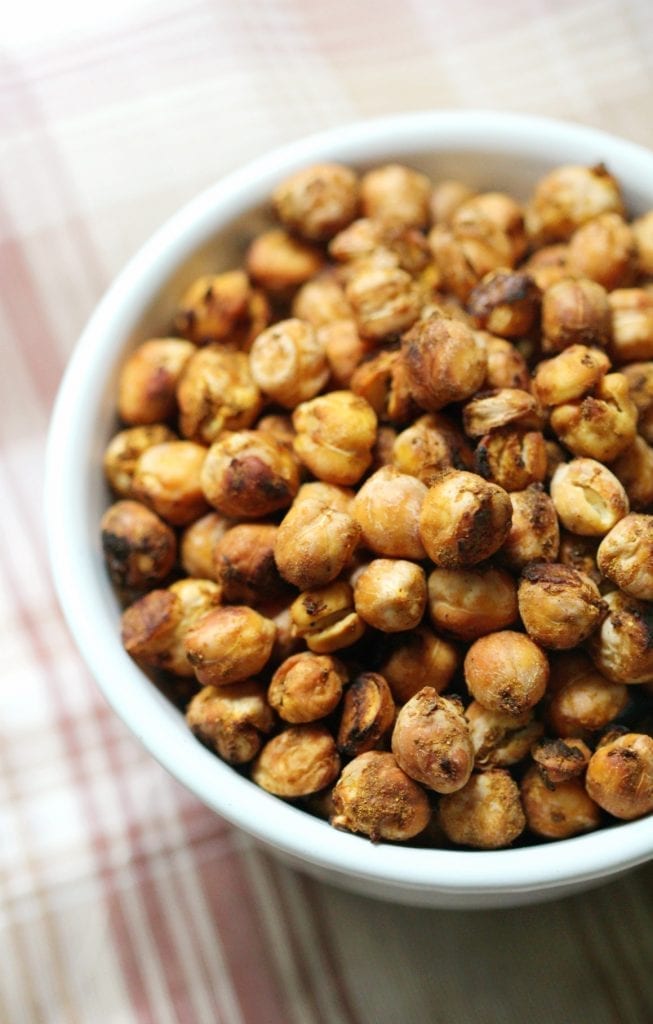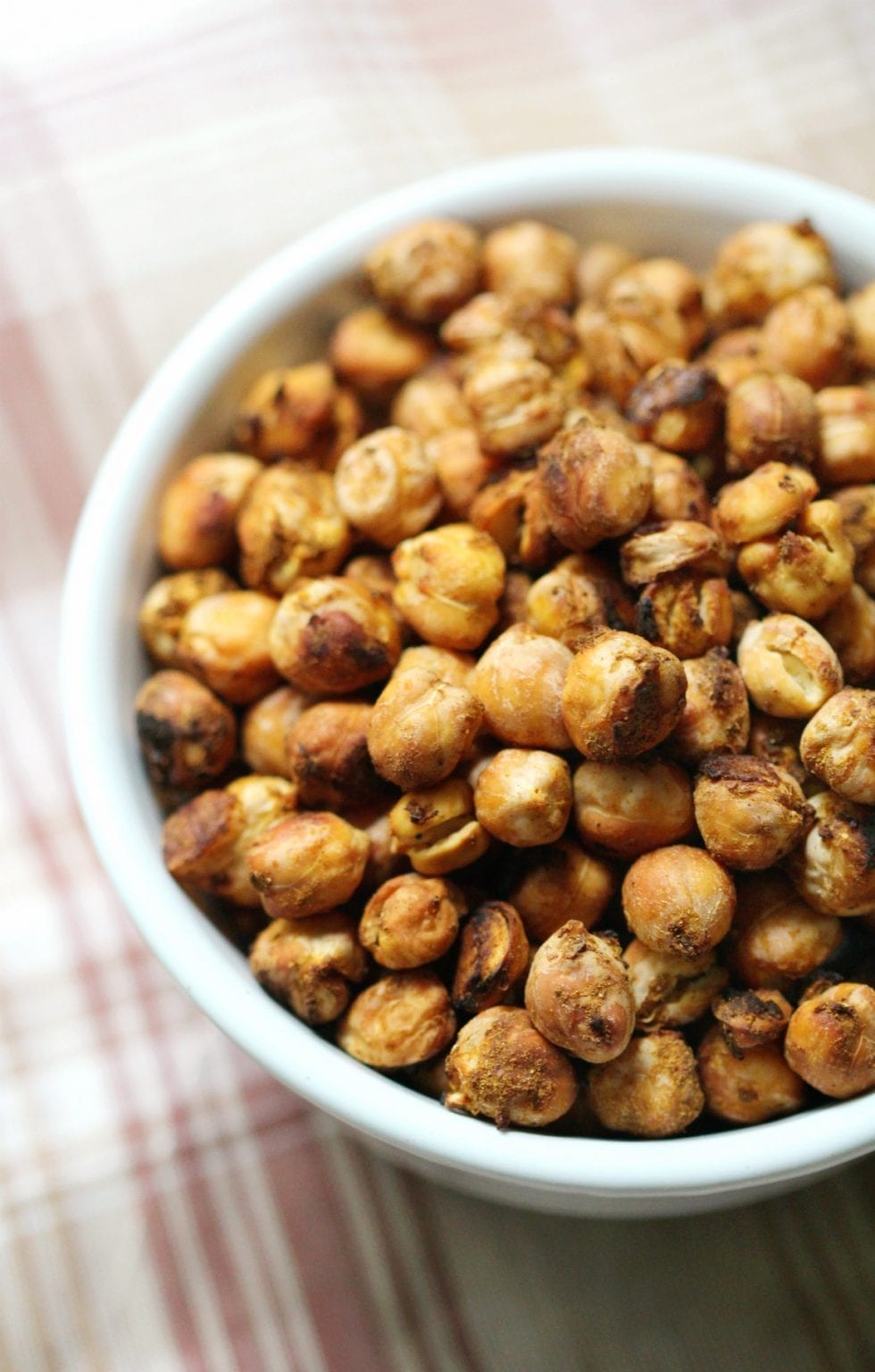 by When Sweet Becomes Healthy
Secondly, there's this colourful salad combining a rainbow of vitamins, healthy fats and heaps of protein. Moreover, with the herbs and water cress you add super nutritious micro greens to the whole mix. You will also find that cranberries give the salad a tangy sweetness and almonds add some chewiness. To sum it up, there are all the flavours and textures you could ask for in one abundant salad.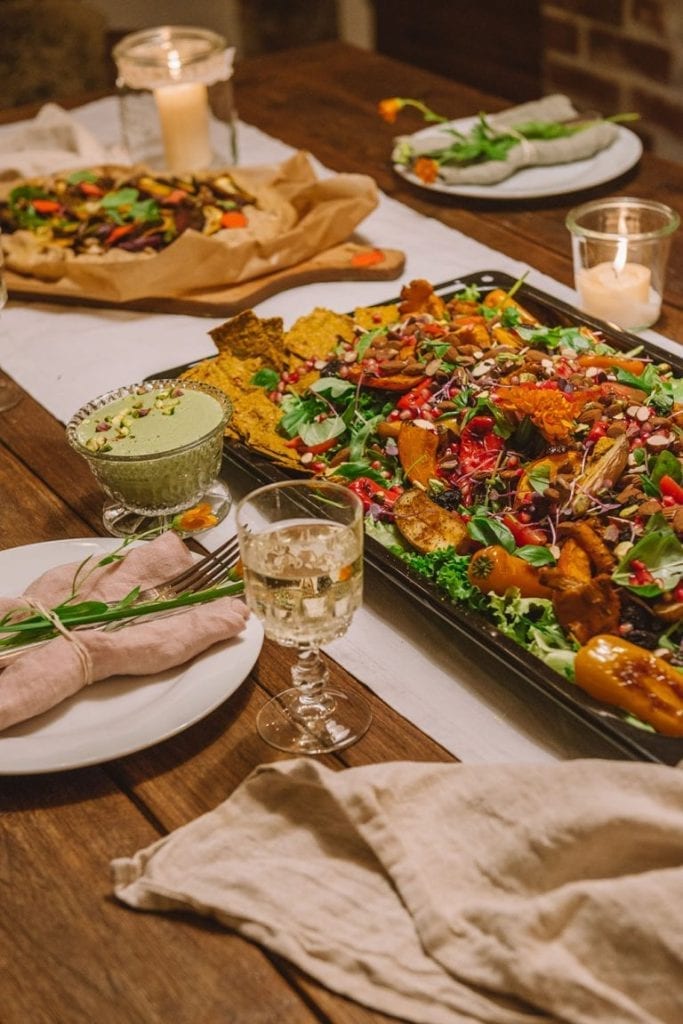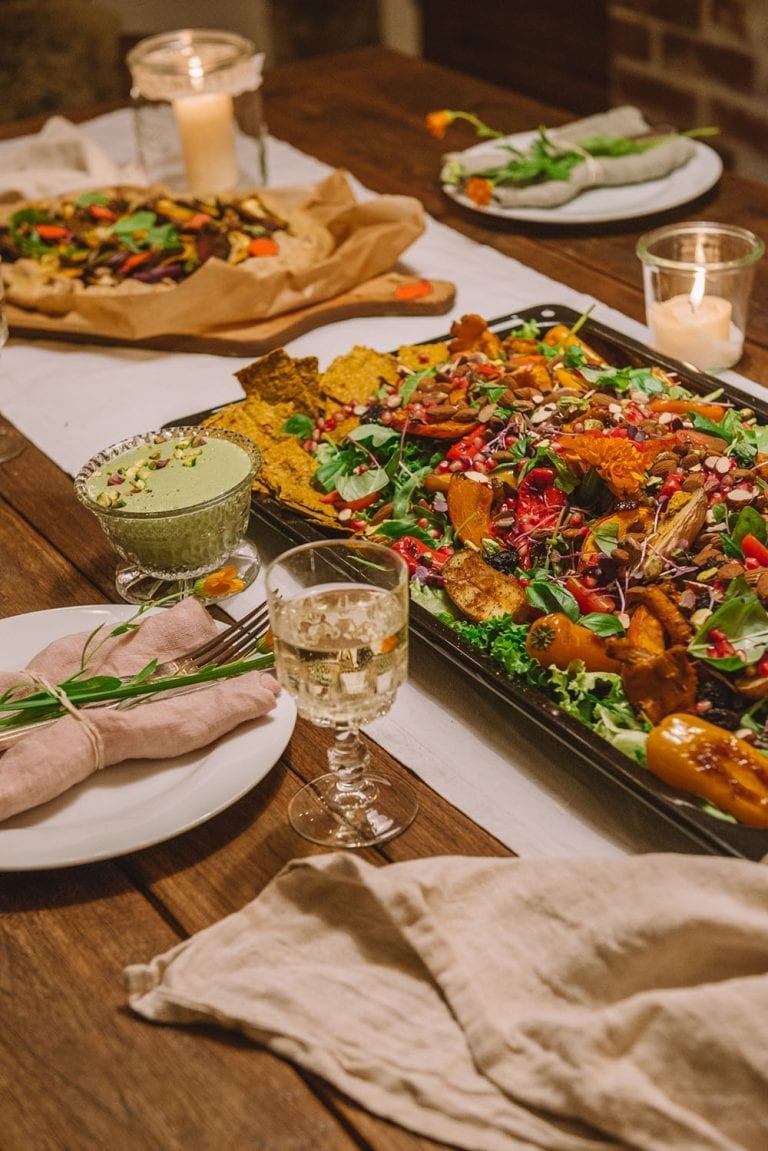 by Eating by Elaine
Next, let's move on to this vegan pumpkin chilli that is the perfect seasonal one-pot nutritious meal! It is spicy, slightly sweet, full of flavour and has the most incredible texture – you would never know it is entirely plant-based. Furthermore, it is loaded with vegetables and plant-based protein to keep you satisfied. The pumpkin adds creaminess and body to the chilli that makes it extra amazing. This dairy-free, gluten-free and grain-free dish is the ultimate comforting and healthy meal for Halloween dinner.
Note: this recipe includes oil to sauté, but you can easily use water instead.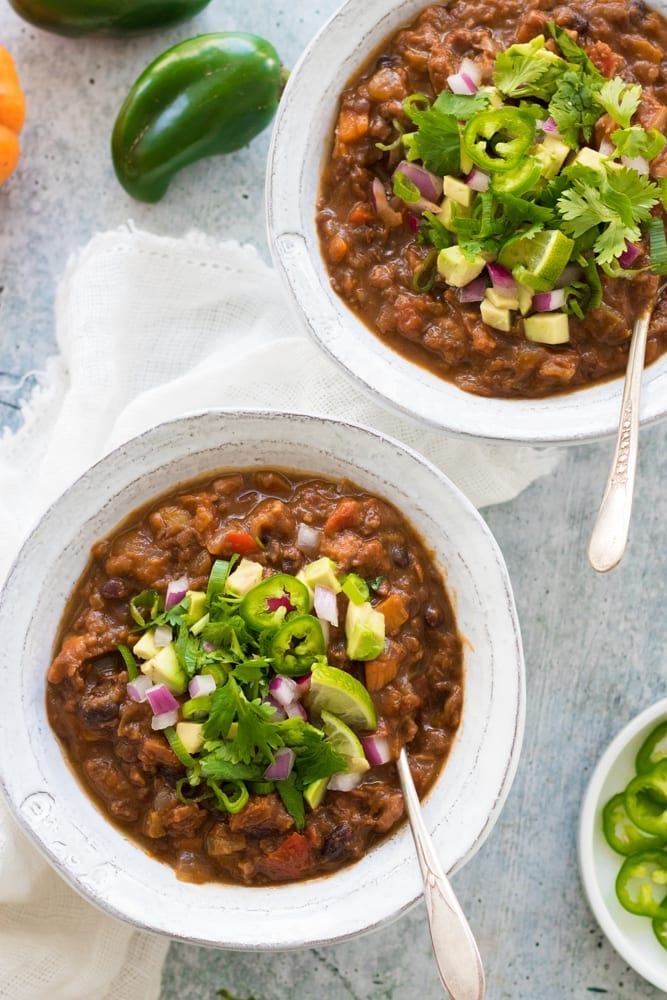 by Rhian's Recipes
It's noteworthy how pumpkin has hijacked Halloween recipes! The next recipe is not an exception. This pumpkin hummus is full of flavour, sweet and fragrant, and an easy make-ahead appetiser for gatherings! Furthermore, it keeps well in fridge for a few days.
Note: discard oil for oil-free version.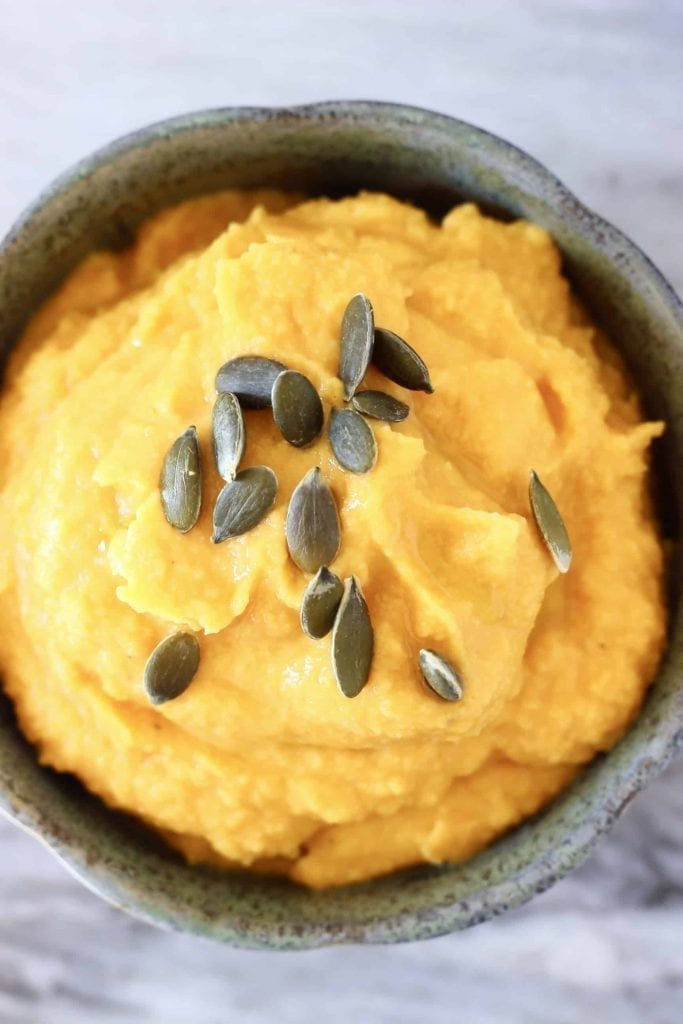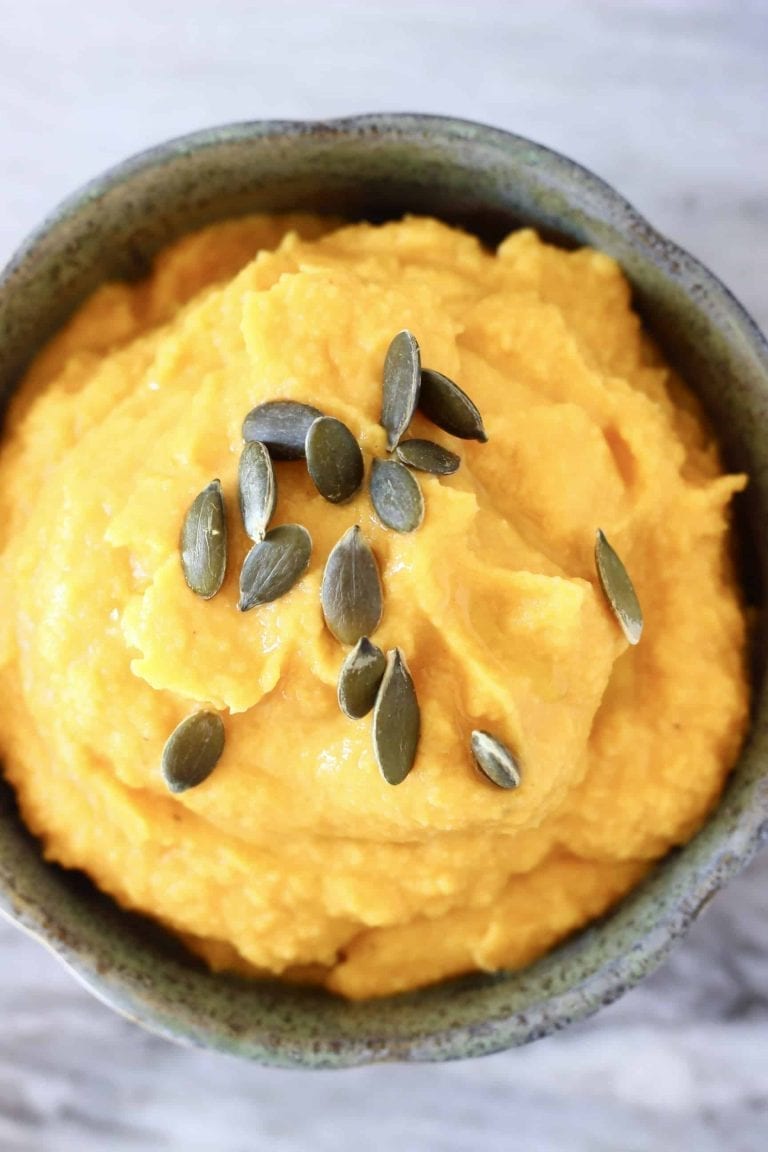 by Nutriplanet
Next, I give you those perfect oil-free and gluten-free homemade crackers. It's true that you could snack on them throughout Halloween!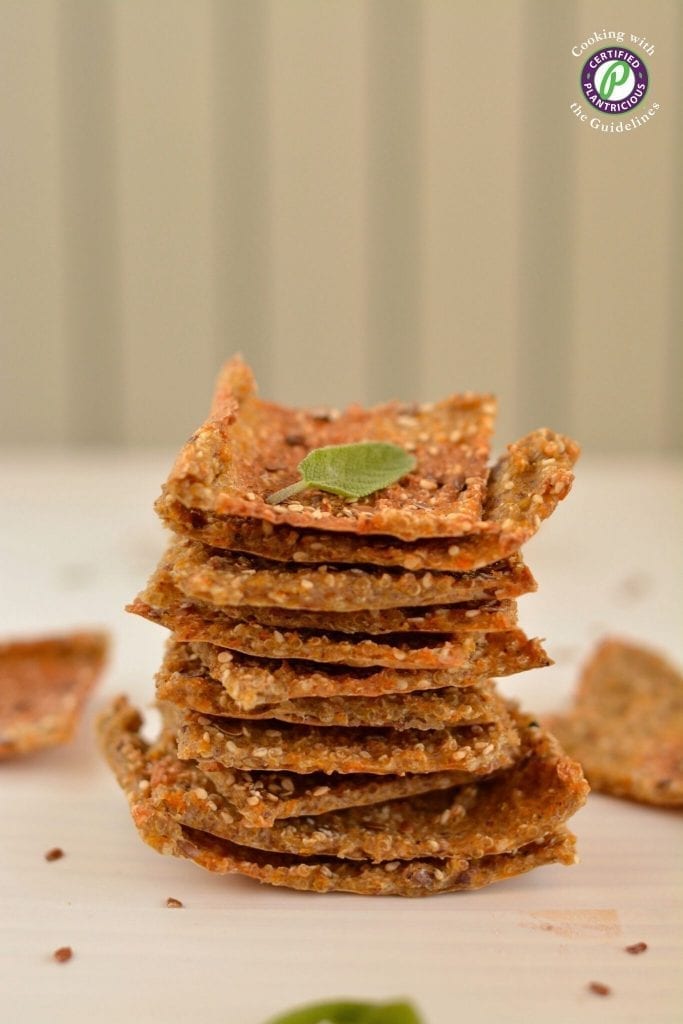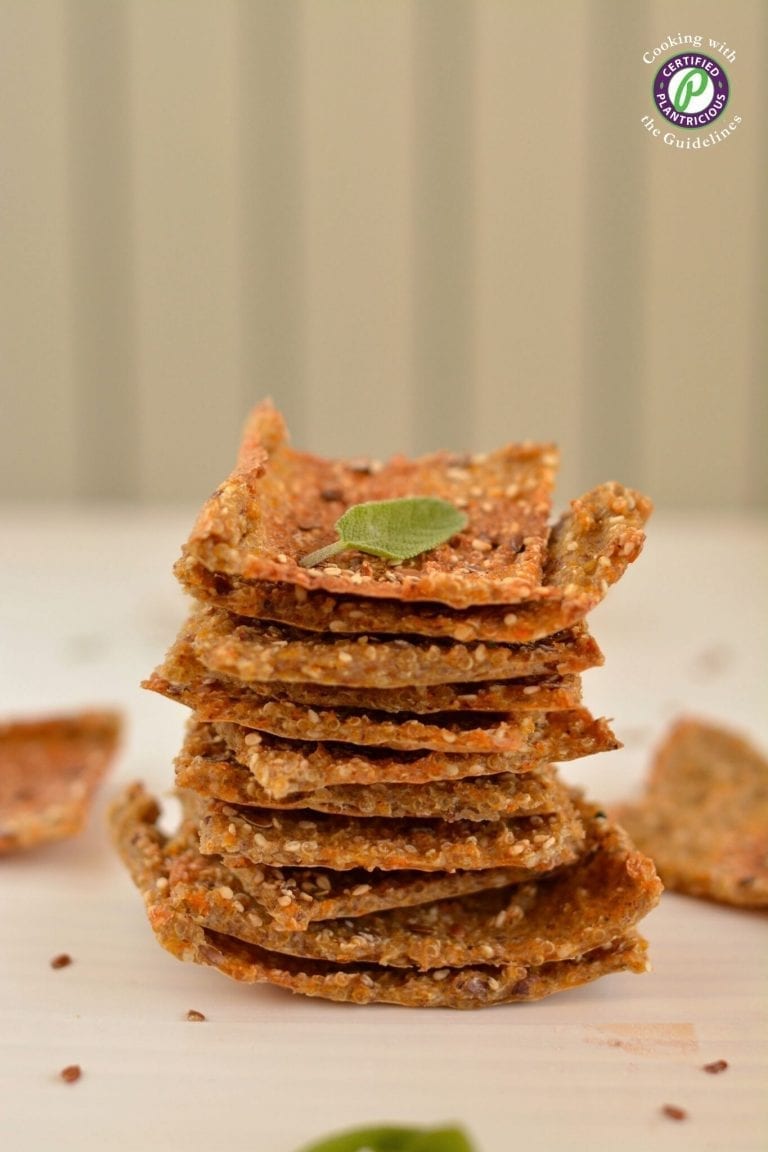 by Nutriplanet
Now, when you crave for something that truly fills your tummy, make this hearty pumpkin-lentil risotto for your vegan Halloween dinner. I can assure you that no one will leave the table hungry. Furthermore, being gluten-free and oil-free it also makes a super healthy meal.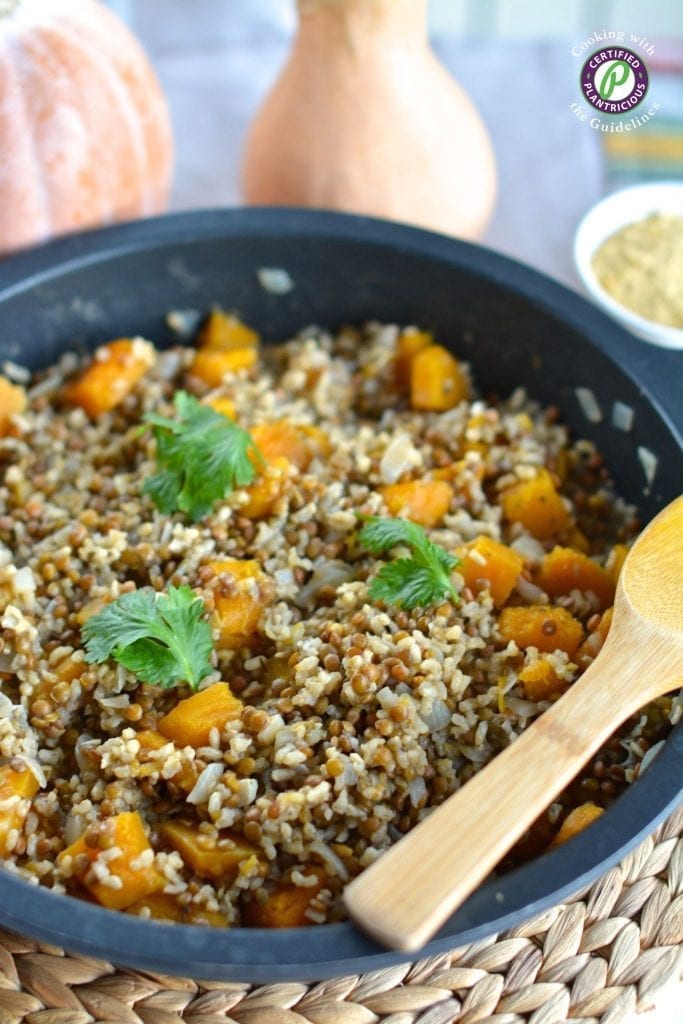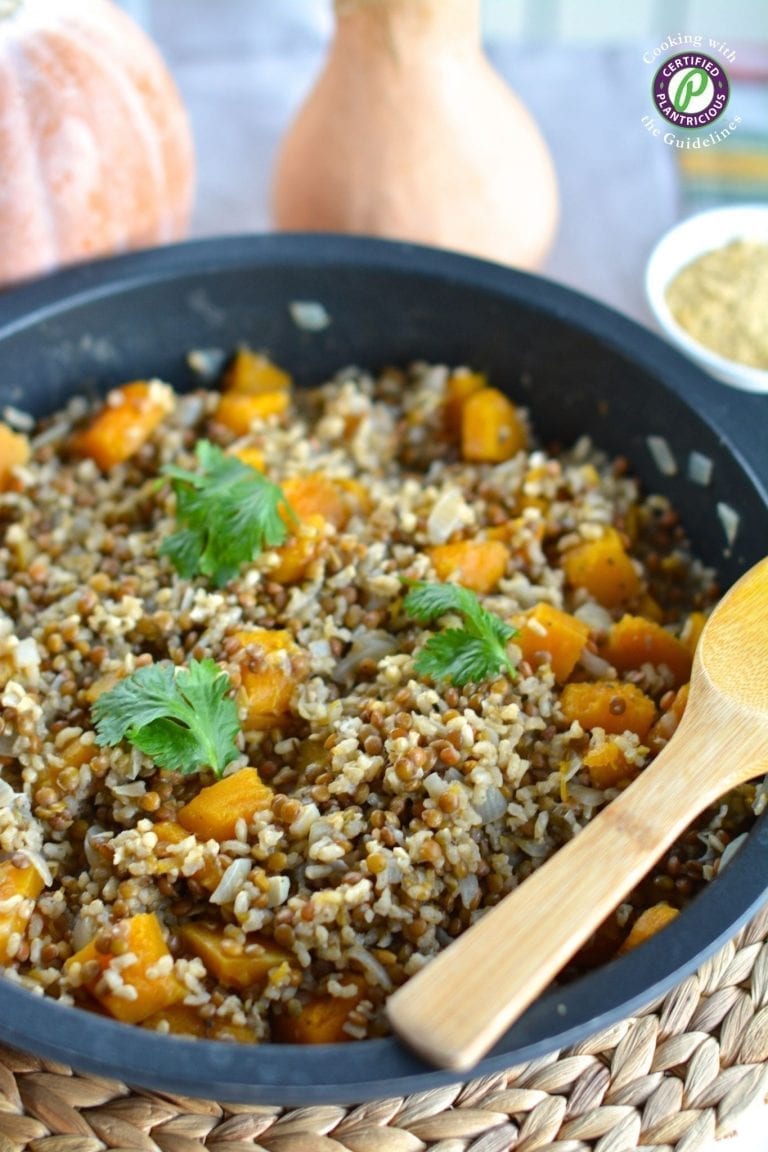 by Nutriplanet
Those light and fluffy vegan oatmeal pancakes excel in simplicity as well as delightful taste. They are perfect blender pancakes for those lazy and mindful weekend/day mornings. According to my hubby those pancakes come very close to the traditional Russian buttermilk pancakes.
For the below Halloween oatmeal pancakes, add some spirulina and/or barley grass powder to the batter.
By the way, you can make those pancakes either sweet or savoury.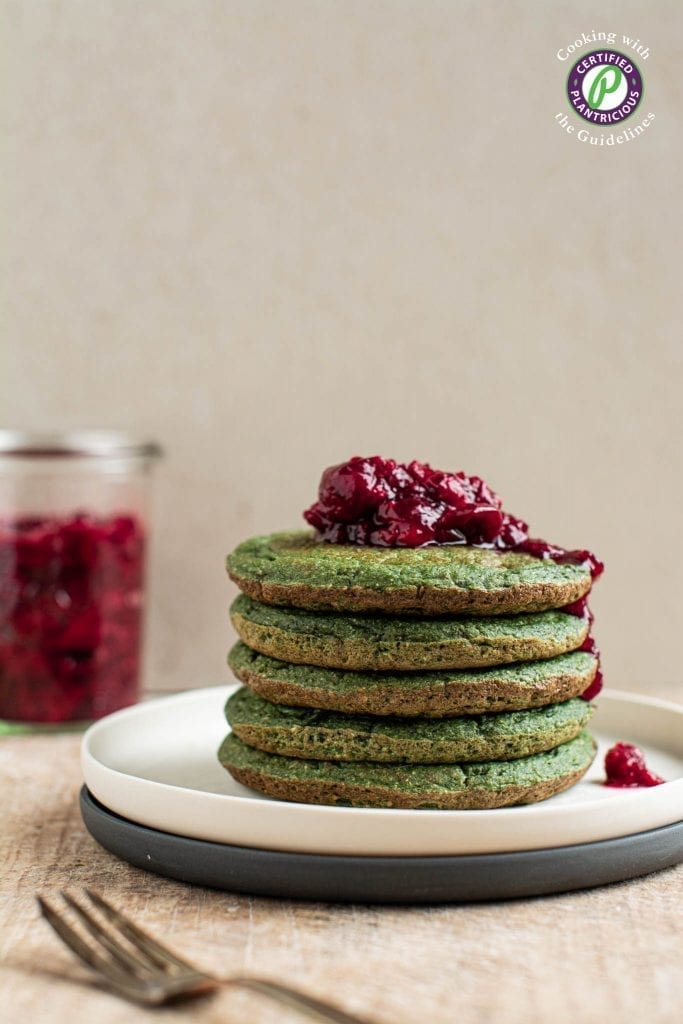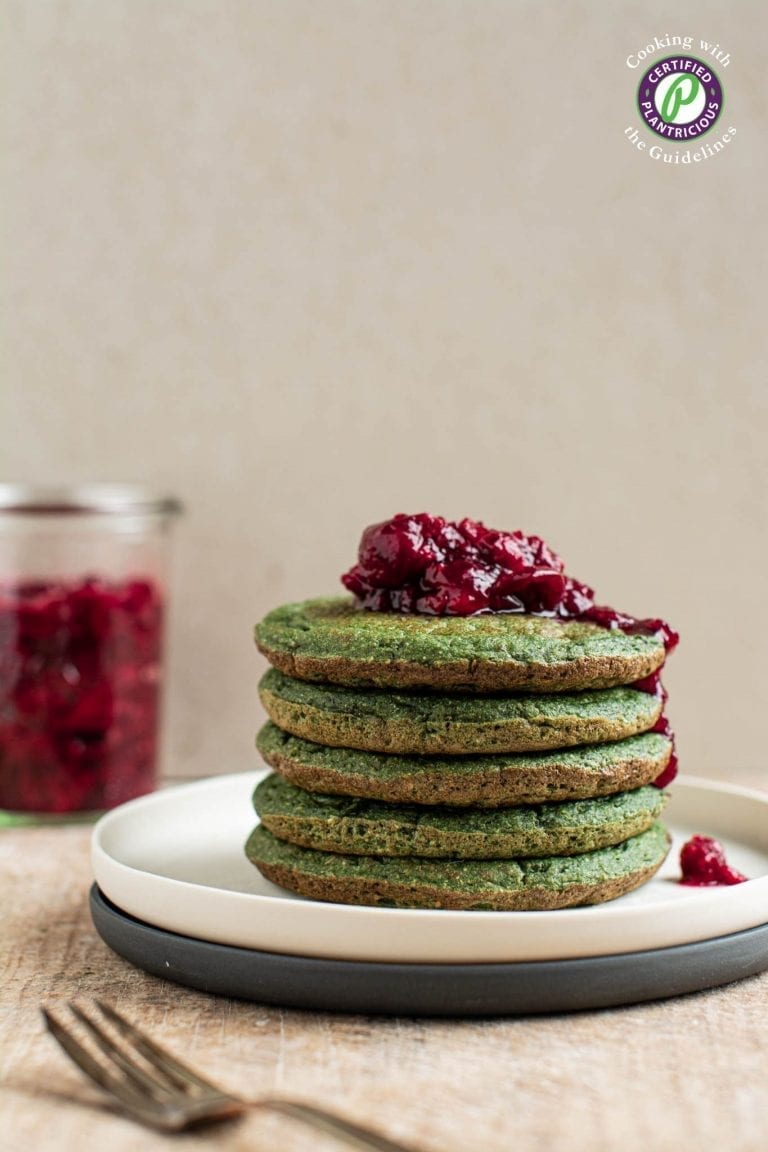 Vegan Halloween Dessert Recipes
The next Halloween recipes will prove you that healthy desserts can be made to enjoy. Should you not care for the Halloween look, feel free to use regular tins, moulds and shapes. However, if it's the Halloween spookiness you're after, you'll find all you need from the below recipes.
Enjoy those scary jack o lantern style muffins, spiders, and monsters that your tastebuds will love!
by Nutriplanet
Learn how to make healthy vegan butternut squash muffins for Halloween. What's more is that they look like jack o lanterns! You'll need a grater, blender, Halloween muffin tin and 20 minutes of your time. Those Halloween butternut squash muffins are plant-based and vegan, refined sugar free, oil-free, Candida diet friendly, and gluten-free.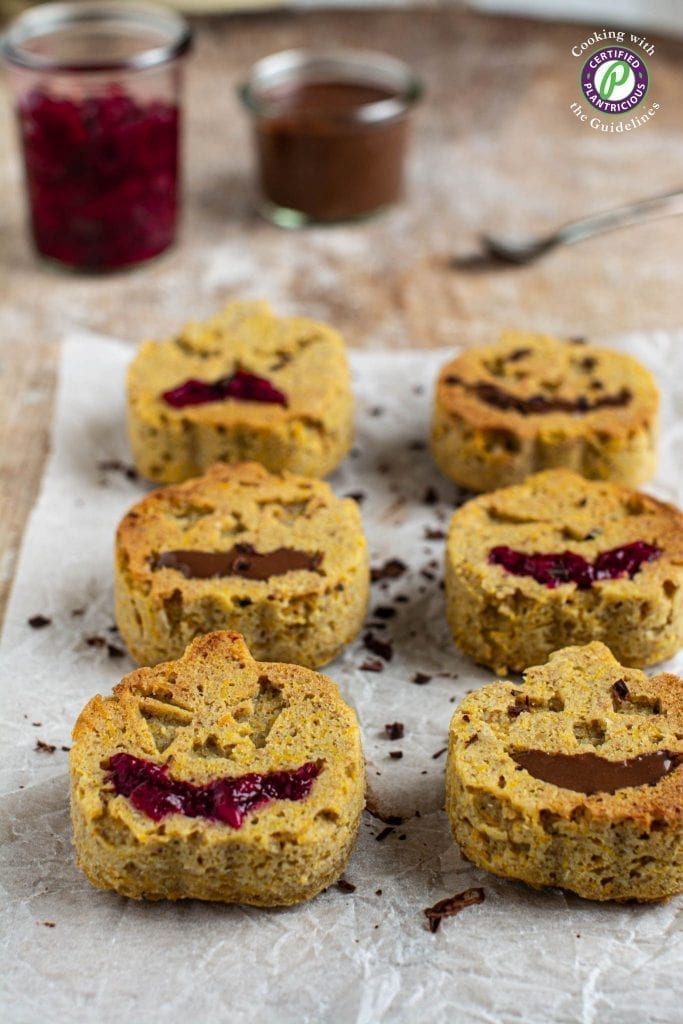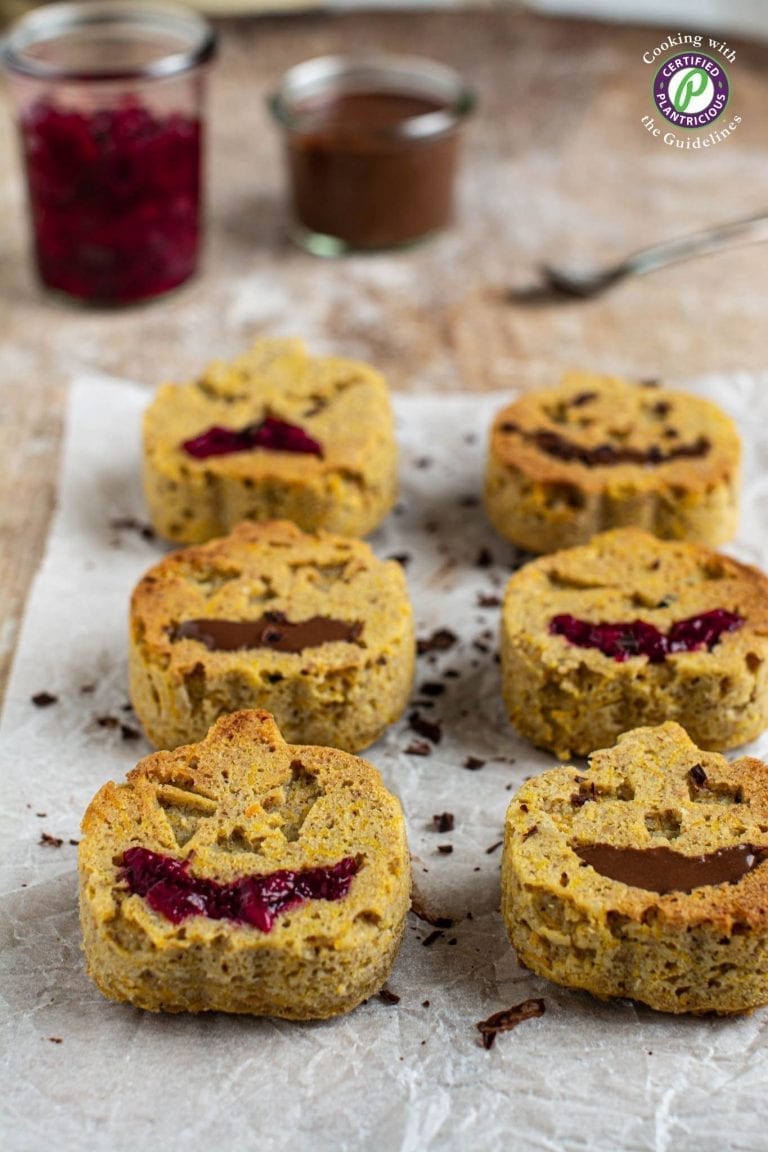 by Health My Lifestyle
Let me tell you, these are the easiest spookiest vegan treat for Halloween! All you need are 3 simple ingredients and 10 minutes. Enjoy this perfect vegan Halloween recipe to bring to a party.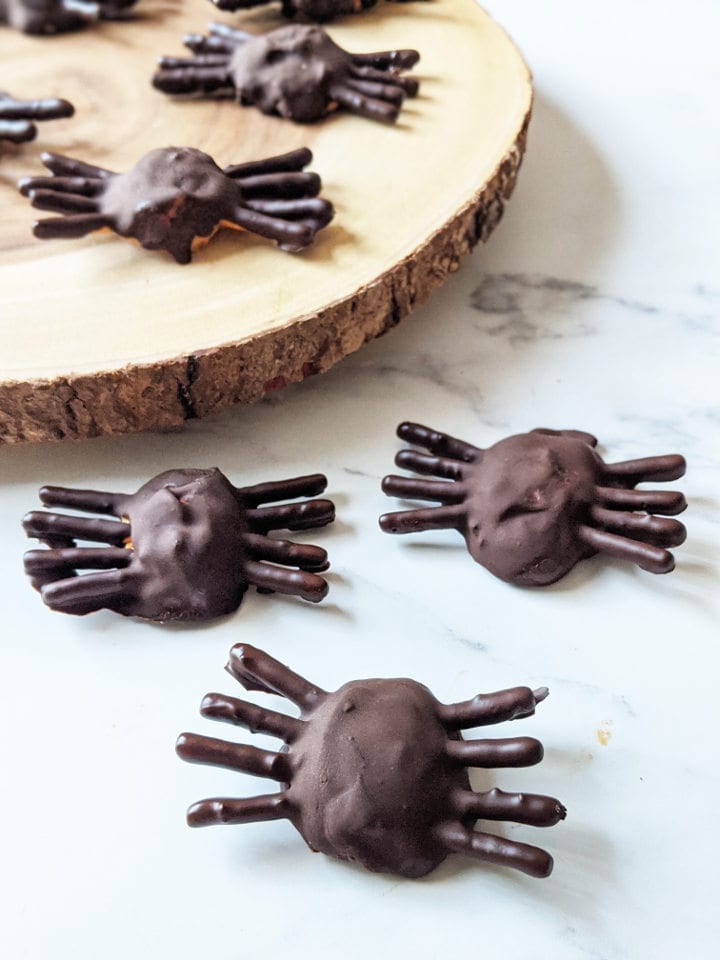 by Nutriplanet
Now, those cute little spiders need a web to crawl on! Here's a delicious and healthy spider web vegan pumpkin cheesecake with a silky-smooth texture. It is low-glycemic, gluten-free, oil-free and refined sugar free.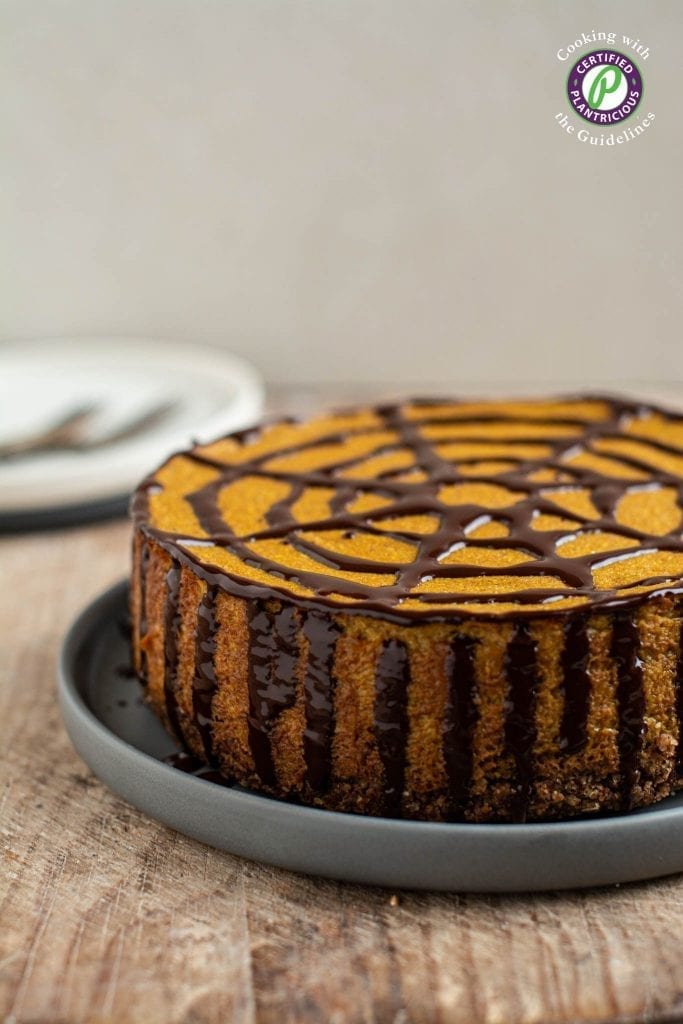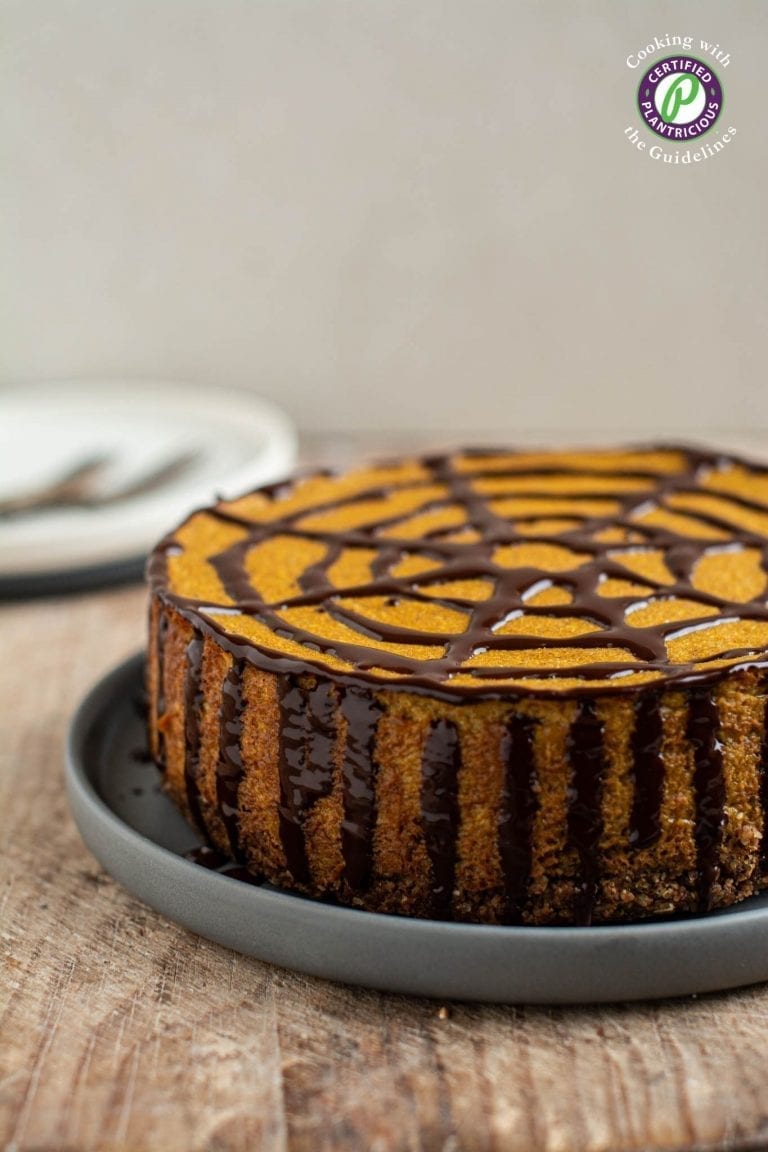 by Shivani Loves Food
Let's continue with the scary theme! These spooky matcha energy balls are the perfect healthy Halloween treat. They are decorated to look like monsters, and are also vegan and gluten-free!
Note: not suitable on Candida diet as the recipe contains dates. To make them Candida diet friendly, and low glycemic, use my protein ball or low-fat chocolate bliss balls recipe instead.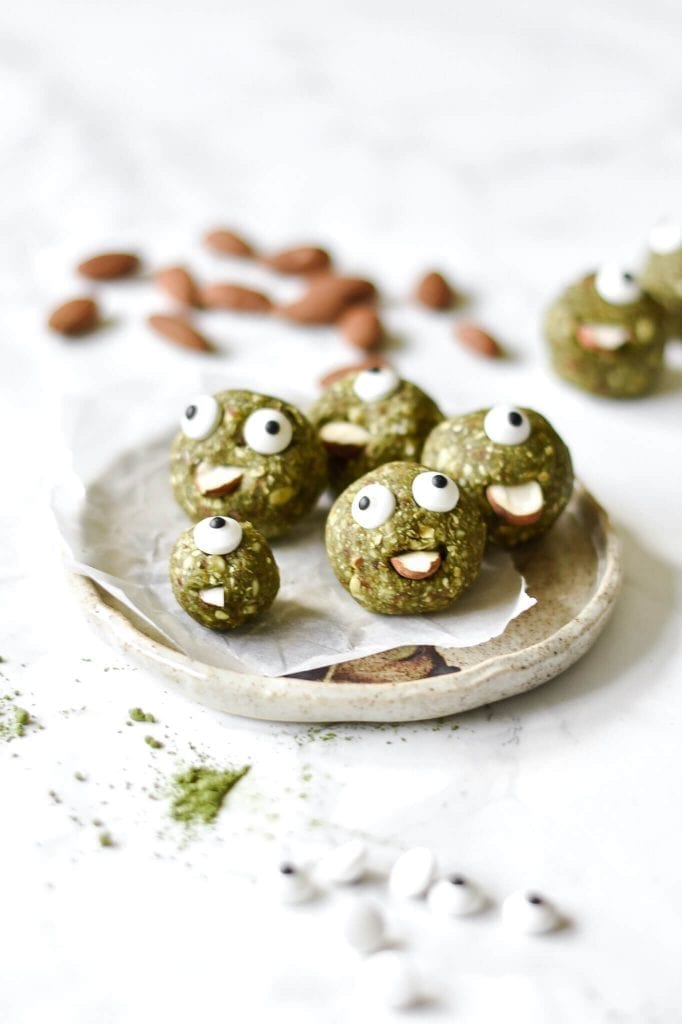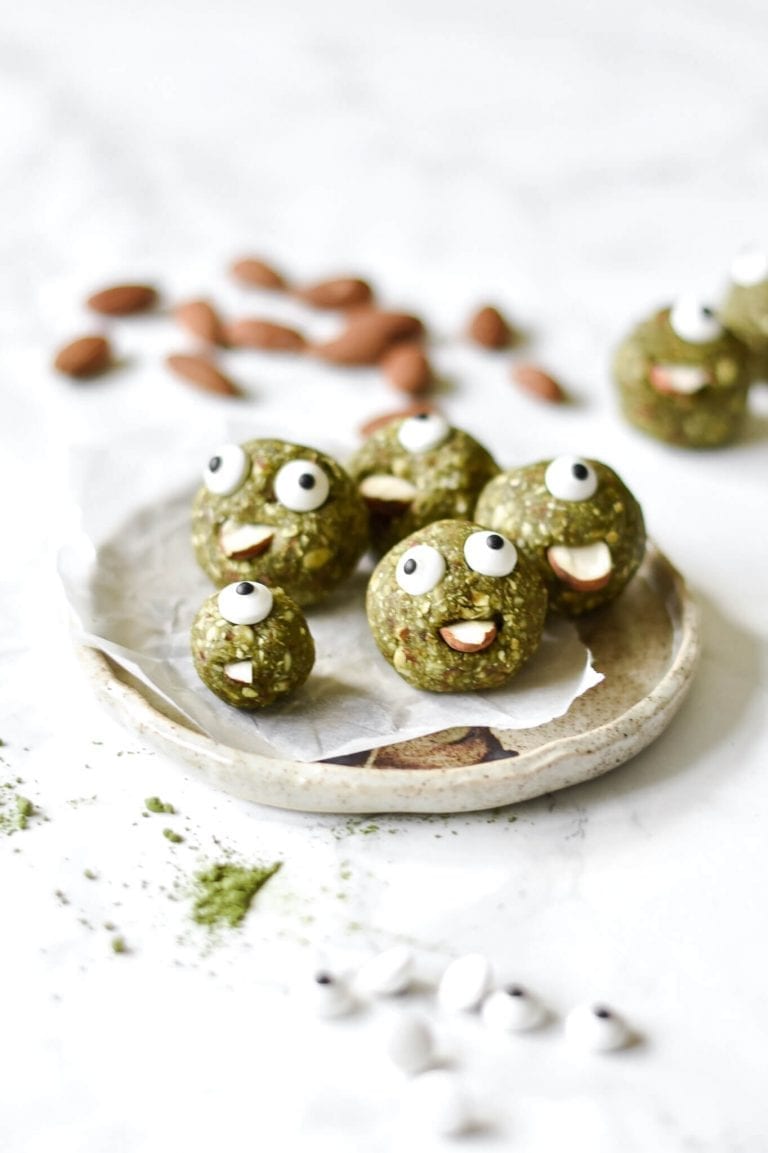 by Gathering Dreams
And yet another scary treat to add to your repertoire of Halloween recipes! These spooky little monsters are more cute than scary though. Furthermore, they are super easy to make, healthy and delicious and are perfect as vegan Halloween treats!
Note: not suitable on Candida diet as the recipe contains dates. To make them Candida diet friendly, use my protein ball recipe instead.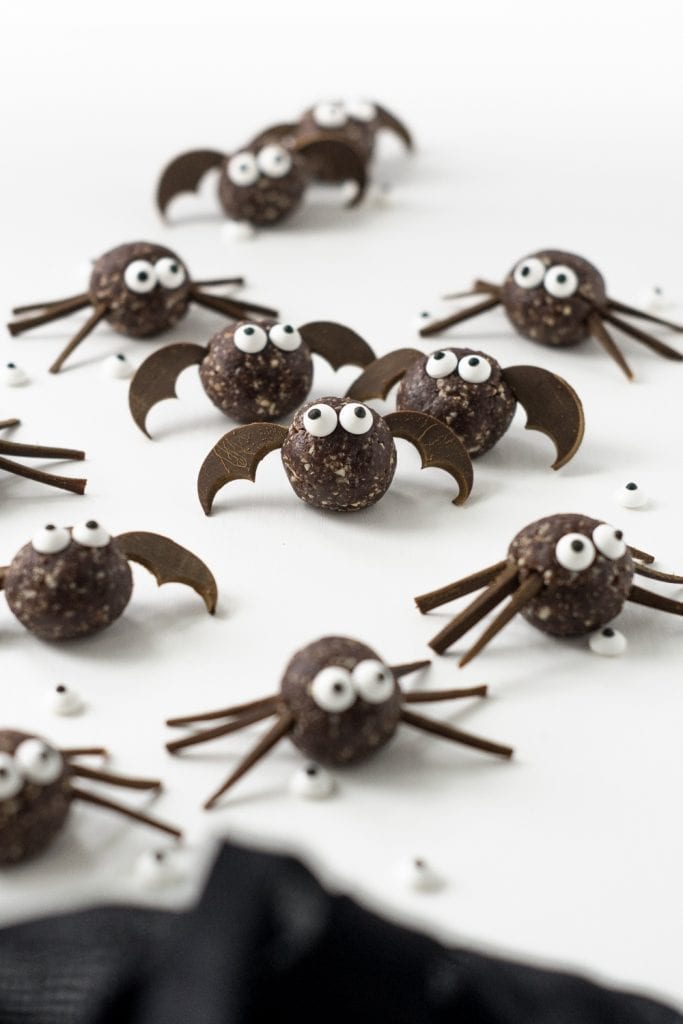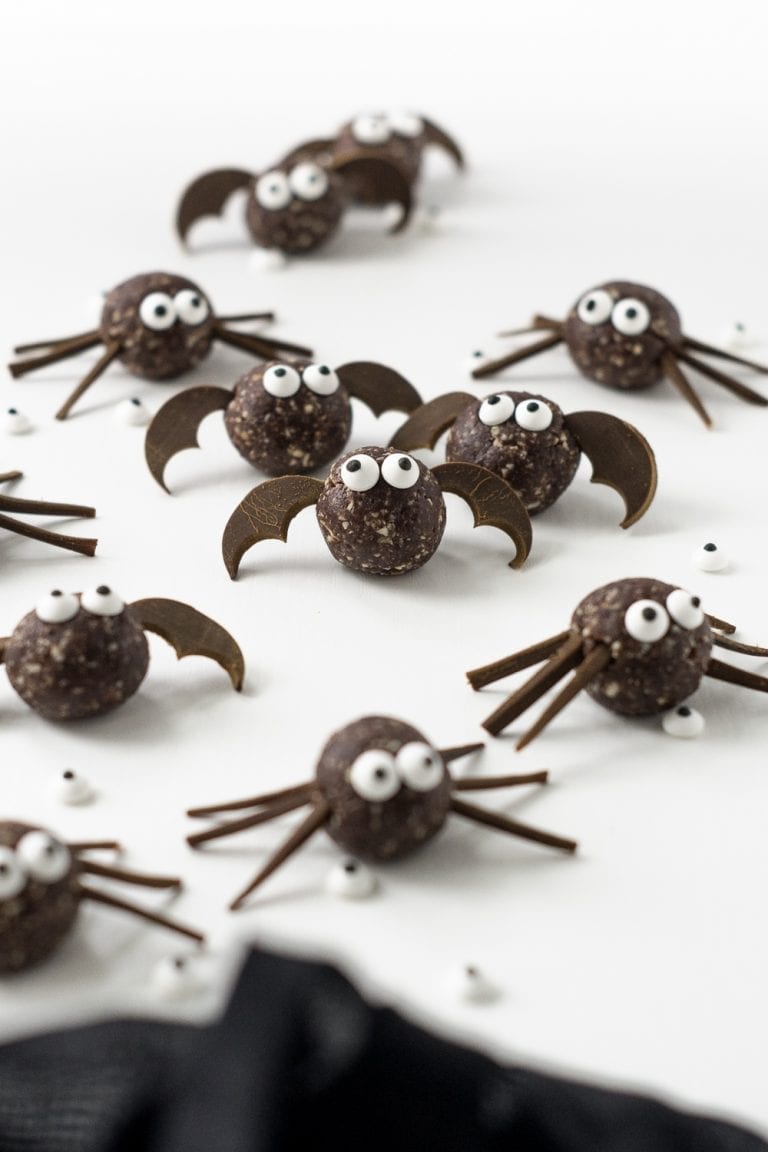 by Nutriplanet
Next, how about something unconventional yet delicious? Turn those vegan pumpkin blondies into your favourite dessert that is free from oils and refined sugar. You'll only need a food processor and 15 minutes of your time to make this healthy vegan gluten-free recipe.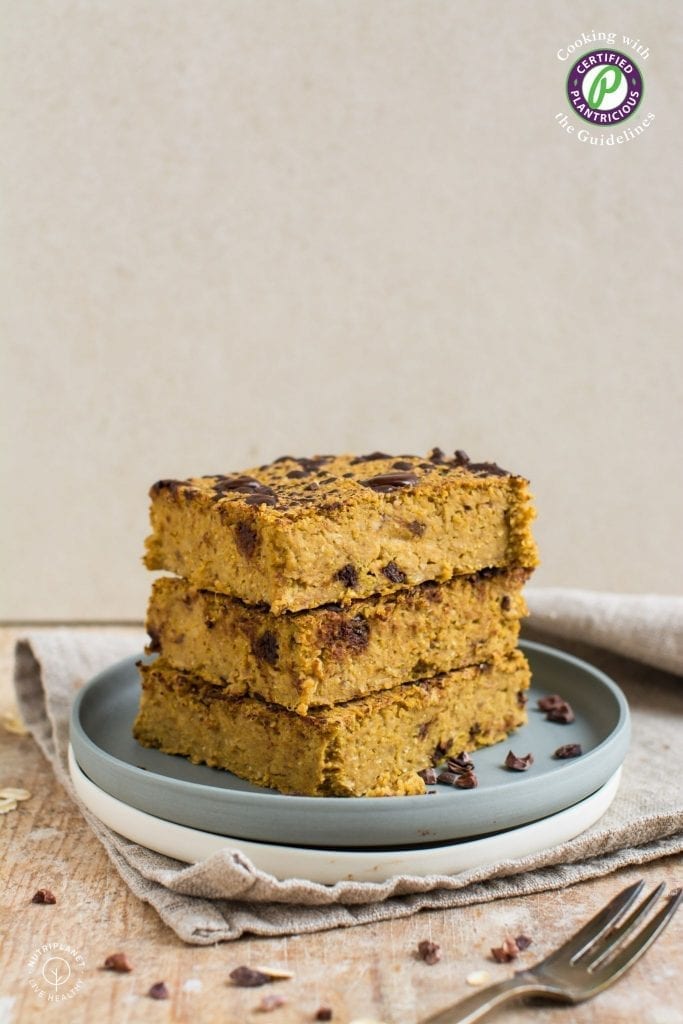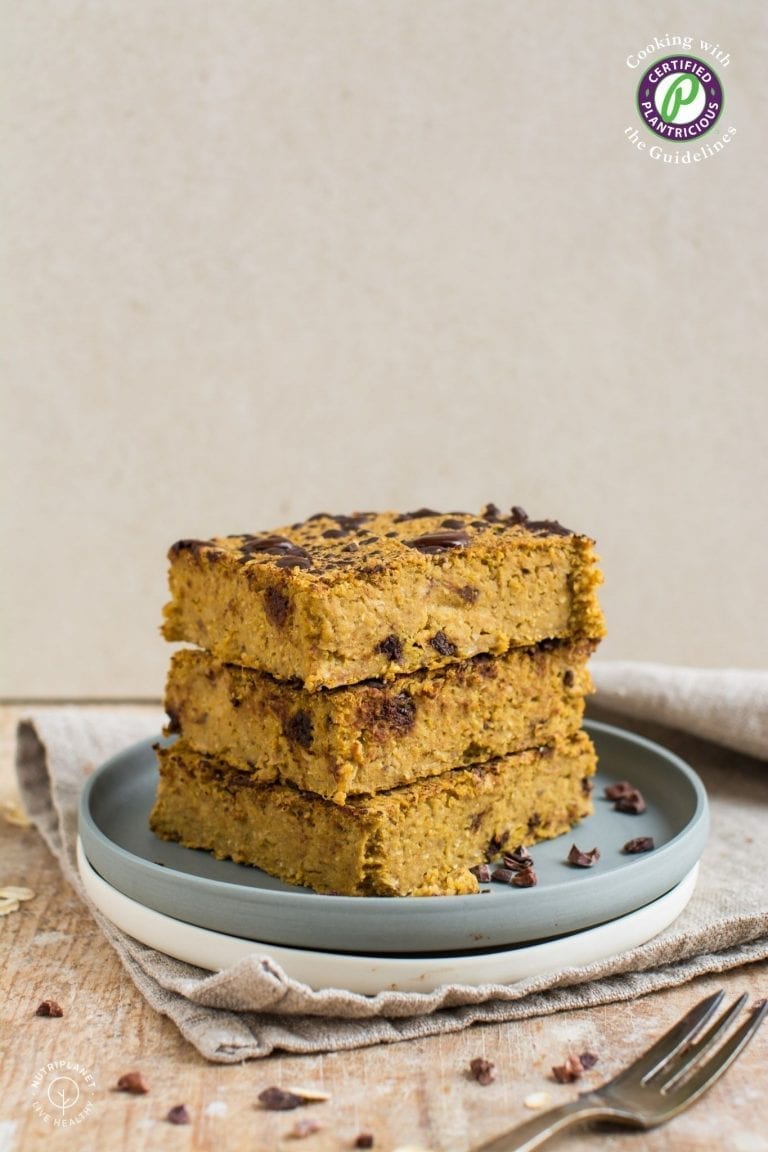 by My Pure Plants
Next, these vegan gluten-free brownies will surely not disappoint. How do you like your chocolate brownies? We like them fudgy, chocolatey and moist. You need only one bowl and nine wholesome ingredients to make these festive vegan Halloween cupcakes. Are you ready?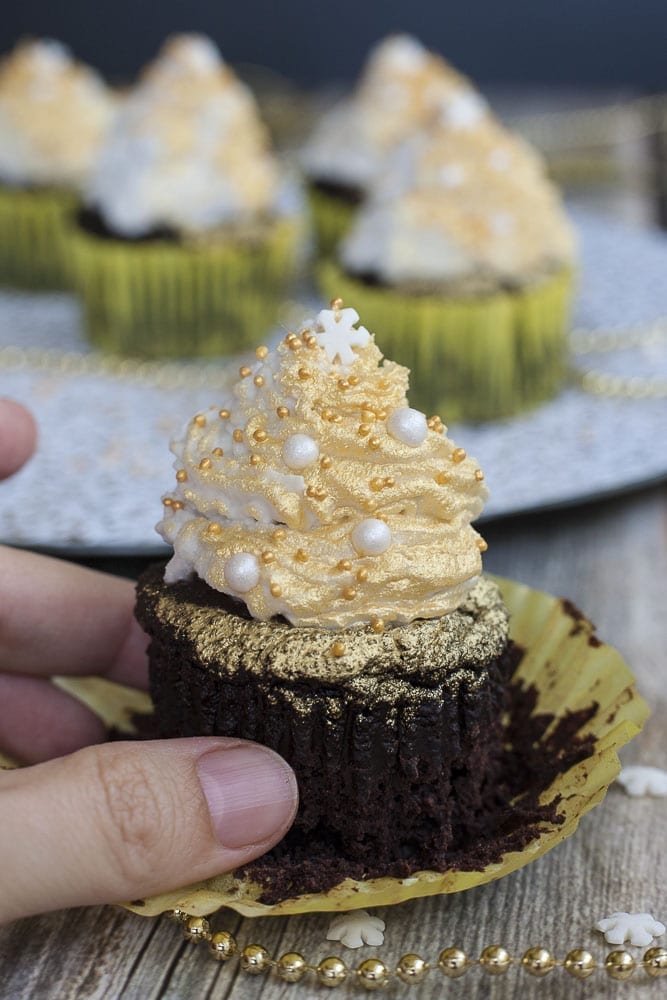 by V Nutrition and Wellness
As you can see, you can also make a sweet hummus with pumpkin. This sweet pumpkin hummus is a perfect vegan Halloween recipe. It's easy to make and allergy friendly because it's dairy, gluten, and refined sugar free. What's more is that this dip is so tasty you won't believe it's actually healthy!
Note: if you're on Candida diet, replace maple syrup with erythritol or xylitol (Amazon affiliate links).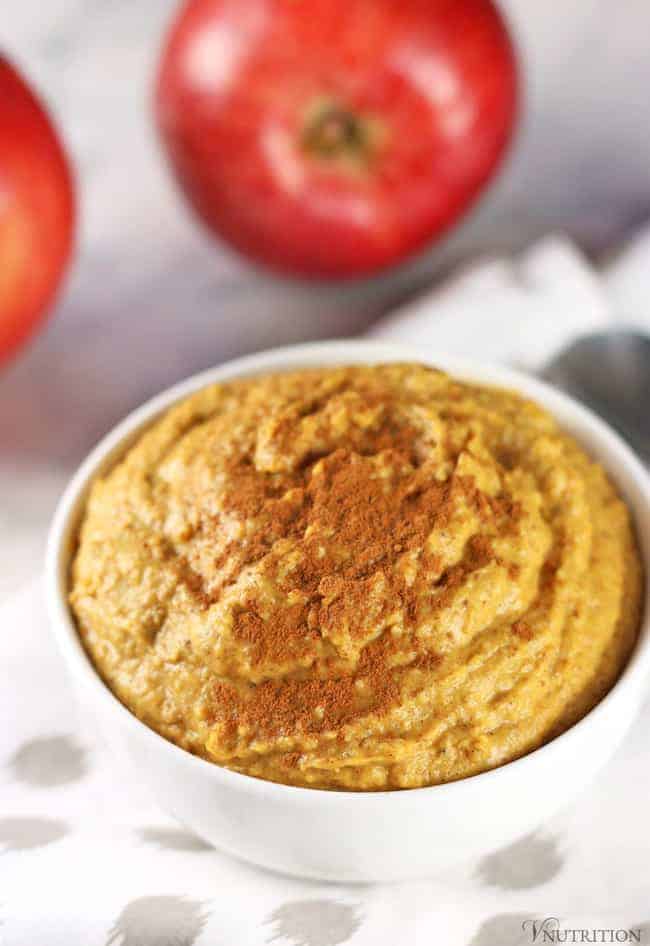 by Nutriplanet
Here's another delicious fall treat! Perfectly moist vegan gluten-free pumpkin bread recipe that uses neither oils nor refined sugar. It's a healthy alternative to those enjoying the indulgence of baked goods.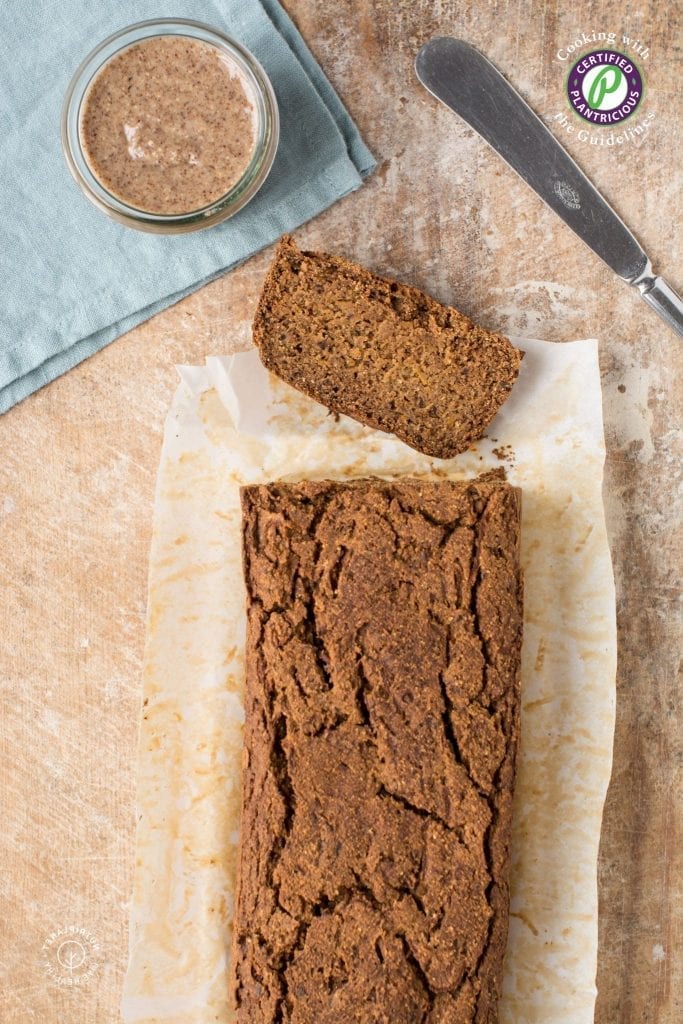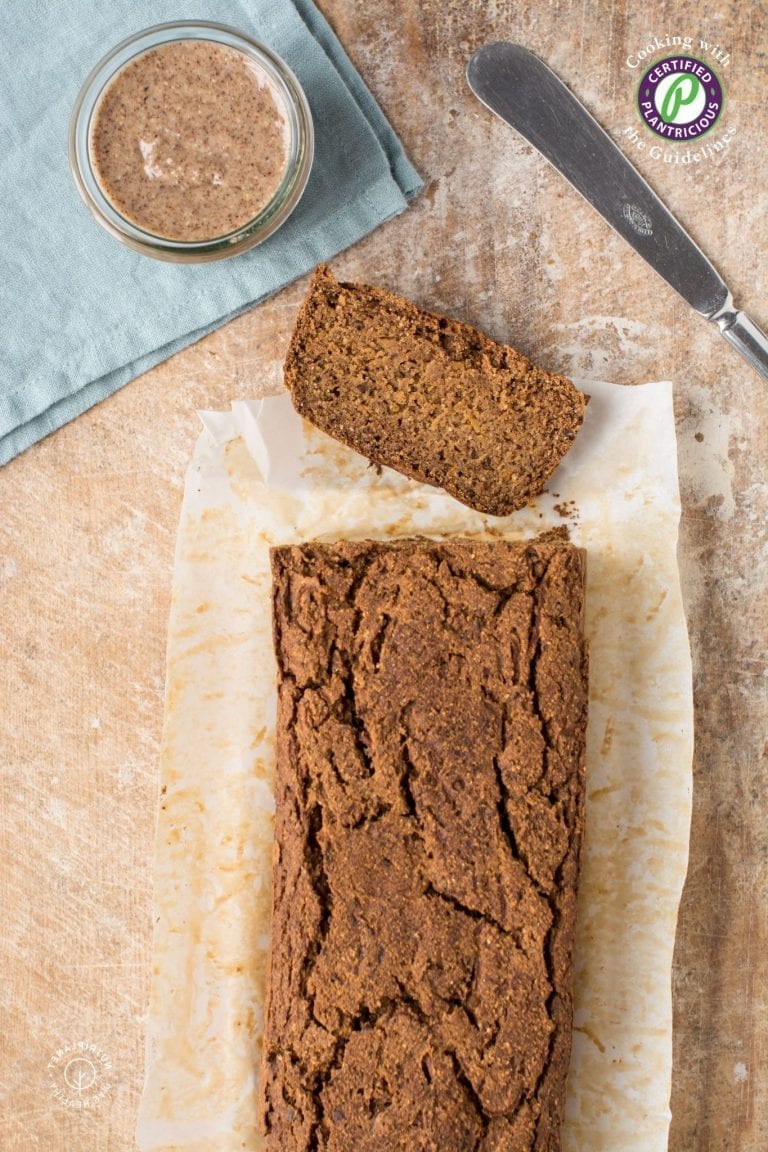 So, here you have 16 healthy yet delicious vegan Halloween recipes that your friends and family will love!
Let me know what's your favourite! And share your Halloween traditions in the comments below ?
Yours truly,
Nele