This raw vegan cheesecake doesn't contain refined sugars or oils. Yet, it has perfect consistency allowing you to cut the thinnest slices without causing the cake to fall apart. And it doesn't even need freezing! Watch the short video below to prove it!
I took my Candida cleanse friendly Chocolaty Raw Easter Cheesecake as a base and created a version that is suitable for those starting to reintroduce foods back into their diet and anyone else of course!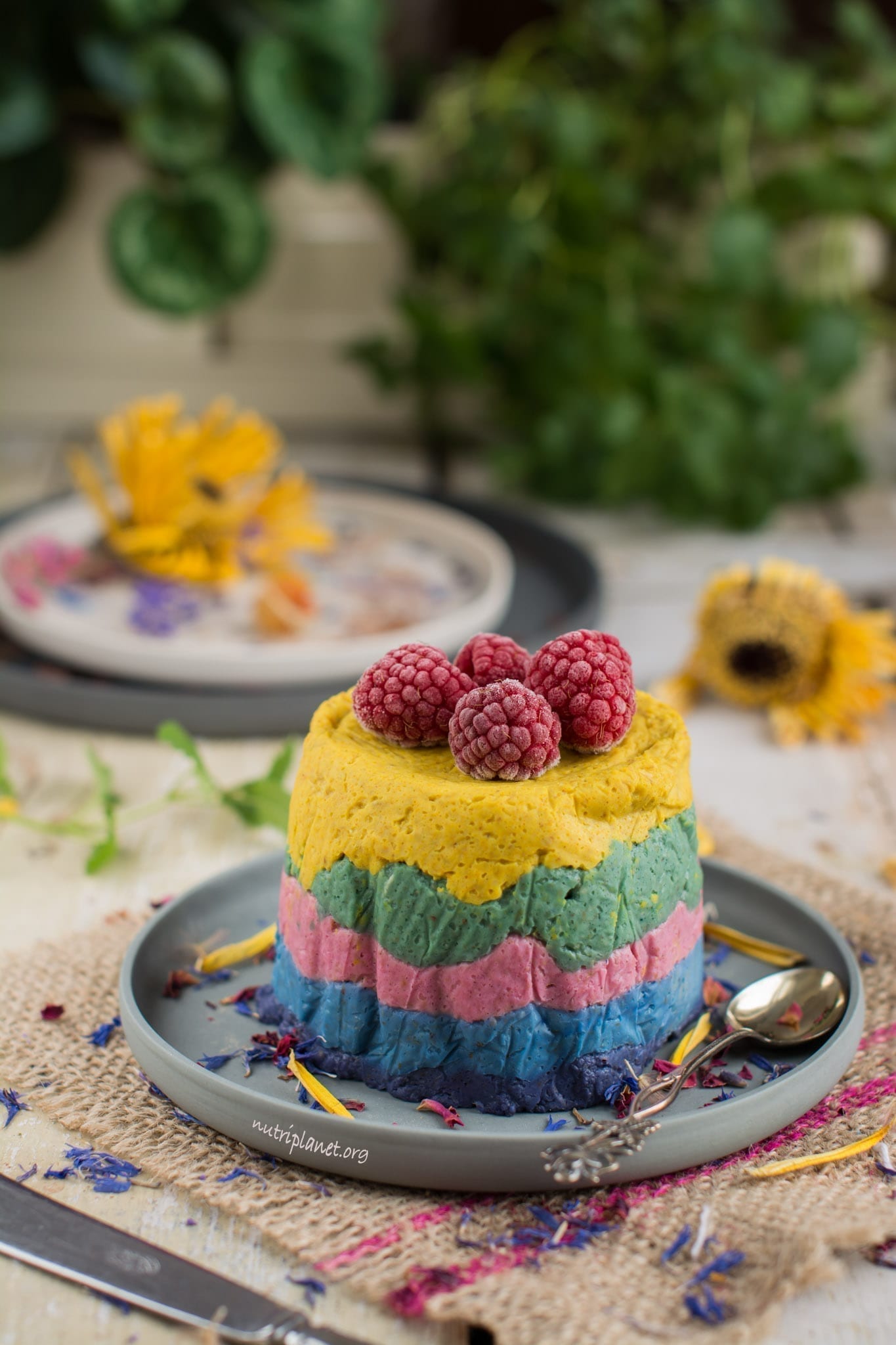 That being said, I returned to use my favourite nuts (when it comes to cheesecakes), i.e. raw cashews. I just find them so creamy and much easier to deal with as opposed to almonds that need peeling, which can be so time-consuming and such a nuisance. Don't you agree?
As far as sweeteners are concerned, I still used xylitol, which suits the best taste wise. However, you can go for liquid stevia, if it agrees with your palate.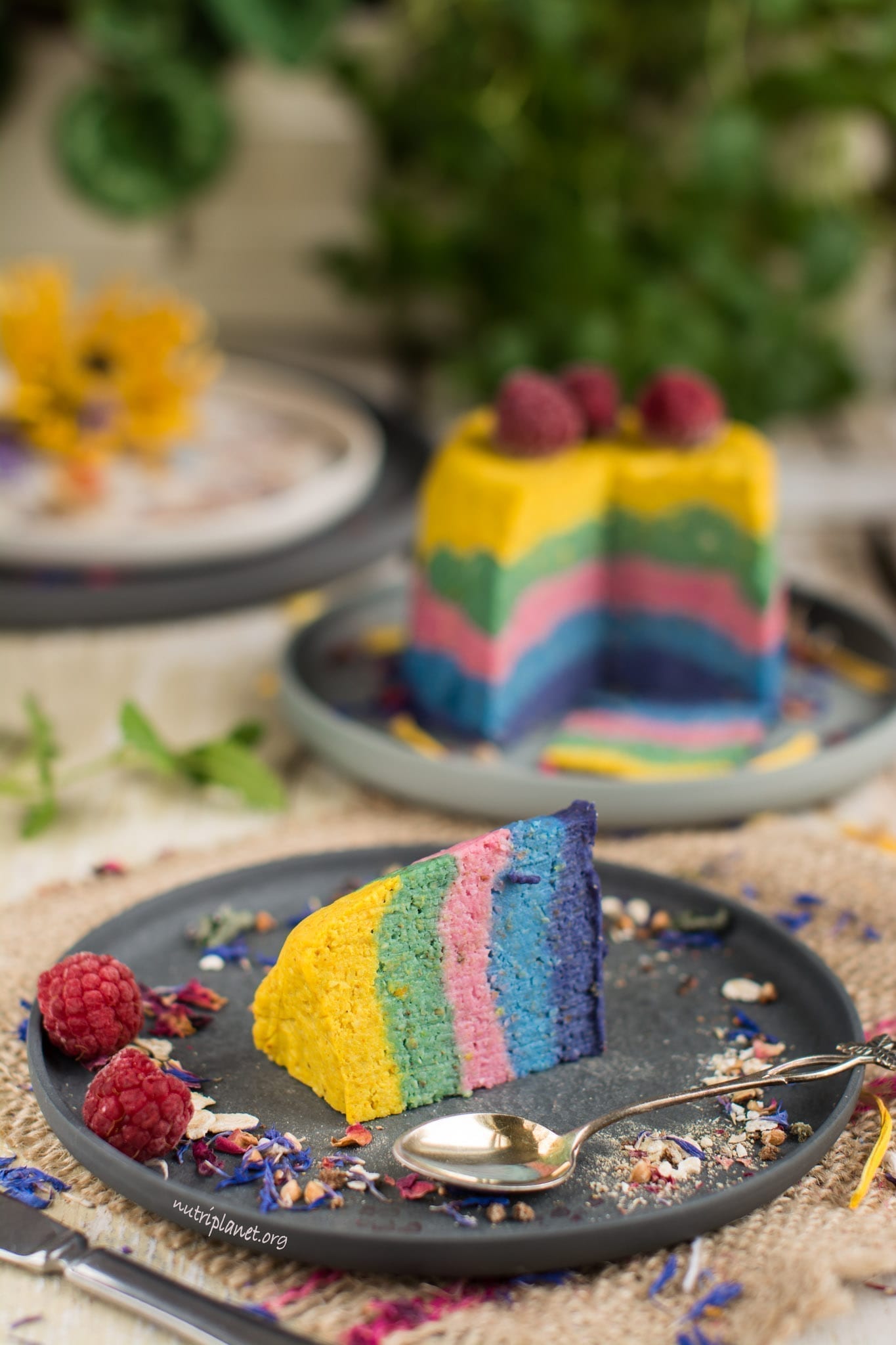 How do I get my raw vegan cheesecake to firm up then? Well, that's where my recently discovered heavenly ingredient comes in. If you're familiar with my previous vegan cheesecake recipe, you already know that it's coconut manna, which basically is pureed coconut. I definitely favour it over coconut oil! Besides being a whole food (i.e. less fat) I also get the superb creaminess that I love about coconut manna. And it really is the ticket as it hardens the cheesecake perfectly when refrigerated.
I usually love the sour taste of lime or lemon juice in raw vegan cheesecake recipes, but as I had run out of lemons, I reached for another ingredient I also recently have become to appreciate, i.e. baobab powder. The latter perfectly compensates the absence of lemon juice and furthermore, contributes to the firm texture of my cake. In addition, I also threw in a bit of apple cider vinegar, which is perfect for lazy cooks to substitute lemon juice. Here's a quick hack for you – try it in hummus recipes next time! It works wonders, if you've run out of lemons or you're too busy to squeeze the juice out of them.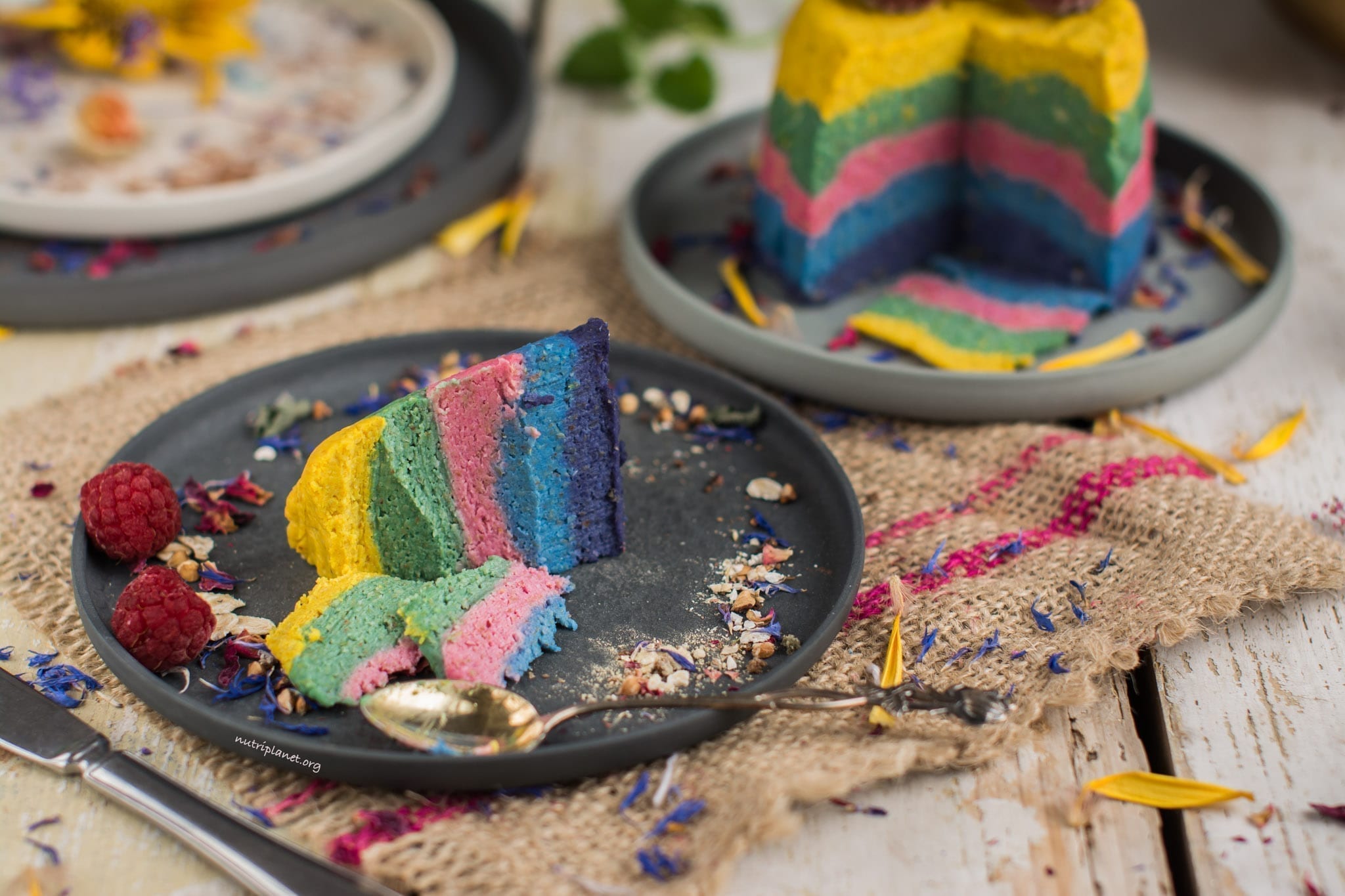 Finally, let me bring out the qualities of my raw vegan cheesecake:
Vegan
Plant based
Gluten free
Dairy free
Refined sugar free
Oil free
Candida diet friendly
Suitable for low glycemic diet
And overall, so scrumptious!
Now, don't be fooled by the fact that the cake is oil free as it is not by a long way low fat! After all, 53% of its calories come from fat. So, I advise you to stay mindful before making a grab at another piece.
Finally, I'd appreciate so much if you let me know in the comments how you liked my raw vegan cheesecake. Was it easy or difficult to make? Maybe it was hard to get some of the ingredients? I'd like to know it all!
Please do let me know if you make my raw vegan cheesecake, because I'd love to know! I'd love to hear from you! Please also tag me in social media whenever you make and share my recipe Instagram @thenutriplanet and Facebook @nutriplanet.health.hub
Print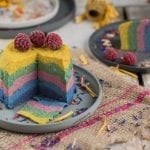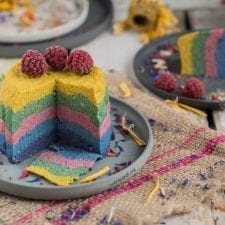 Raw Vegan Cheesecake Pascha
---
Description
This raw vegan cheesecake doesn't contain refined sugars or oils. Yet, it has perfect consistency allowing you to cut the thinnest slices without causing the cake to fall apart. And it doesn't even need freezing! Watch the short video below to prove it!
Soak time: overnight
---
---
Instructions
First, soak cashews and buckwheat overnight. Then, drain and rinse.
Next, put soaked cashews and buckwheat with the remaining all ingredients (except baobab powder) into blender or food processor and process until you have a smooth batter. You'll need to help with a spoon. Alternatively, use beaker and immersion blender.
Finally, mix in baobab powder and grated lemon or orange peel. Should you have a very potent blender, it can do that job for you.
Then, line a cup or a small bowl with some plastic wrap or cheesecloth and scoop the mixture into the cup. Never use plastic in a glass jar as plastic sticks firmly to the glass and you won't be able to get it out there later. Press the mixture down so it sits in the cup quite tightly. Cover the top with plastic wrap or use a lid and refrigerate overnight or at least 5 hours.
To serve, remove the wrap, place a fitting plate upside down on the bowl and flip. Remove the bowl and cheesecloth/plastic wrap.
Nutrition
Serving Size:

⅙ of the cake

Calories:

198 kcal

Fat:

11.6g

Carbohydrates:

19.5g

Fiber:

3.32g

Protein:

5.76g
Keywords: vegan cheesecake
How to create rainbow effect for this raw vegan cheesecake recipe:
Start with choosing your colours:
Pink/red (beetroot powder, pink pitaya powder)
Blue/purple (blue matcha, blue spirulina, butterfly pea powder, acai powder, blueberry powder, blackcurrant powder)
Green (matcha, barley grass, wheat grass, spirulina)
Yellow (turmeric, Dunaliella salina powder)
Next, divide the batter into as many small portions as you need depending on the number of layers you want to create.
Then, add as much powder as needed to have the desired colour.
Finally, transfer the layers into your cake jar or small springform pan until your batter runs out.
I used turmeric powder, blue spirulina, butterfly pea powder, pink pitaya powder and regular spirulina.
Should you desire to create ombré effect, learn the process from my Vegan Ombré Cheesecake Recipe.
Tips on my raw vegan cheesecake:
If you're allergic to cashews, use almonds instead. However, you'd need to peel them after soaking if you want to keep the white colour.
Should you not have an issue with conventional sweeteners, go ahead and sweeten the cake with maple syrup or agave syrup.
Next, oat milk can be substituted with any plant milk. However, bear in mind that oat and rice milk are naturally sweet. If you choose nut milk, you might need to add a bit more sweetener as well.
There really is no perfect substitution for baobab powder. Should you not be able to get hold of it, use any light coloured nut flour instead and add another tablespoon of apple cider vinegar for sour taste.
Finally, meanwhile apple cider vinegar is great substitution for lemon juice; the same logic also applies vice versa. So, feel free to sub ACV with lemon juice, but use twice as much.
Watch how well it slices!

PIN IT!