I've been thinking of an appealing and tasty dessert to offer you for Thanksgiving.
Many of you already know that muffins are my thing, and lately I've preferred to use soaked grains instead of flours. You might think that it's too fussy. Think again! It's just the matter of putting the grains to soak and the rest is done by water. Moreover, you only need to use the blender to prepare the batter leaving you with less dirty dishes to deal with.
So, it is not a surprise that I come out with another muffin recipe. I tried turmeric in this recipe giving the muffins the most beautiful yellow colour – perfect to add onto your Thanksgiving table.
Now, if those of you who don't like turmeric are afraid of the taste, I can set your mind to rest – you won't notice the taste, but just have the nice yellow colour and its' beneficial qualities. Turmeric is known as natural remedy for cough and the snuffles. Also, studies show that it might be helpful when fighting infections, reduces inflammation and treats digestive problems.
The turmeric-chocolate muffins make a healthy treat as the recipe uses only whole food plant-based ingredients, containing no refined sugars and also being oil-free. Should it be of any importance to you, the recipe is also gluten-free (make sure you use gluten-free oat milk or replace it with almond, rice or soy milk).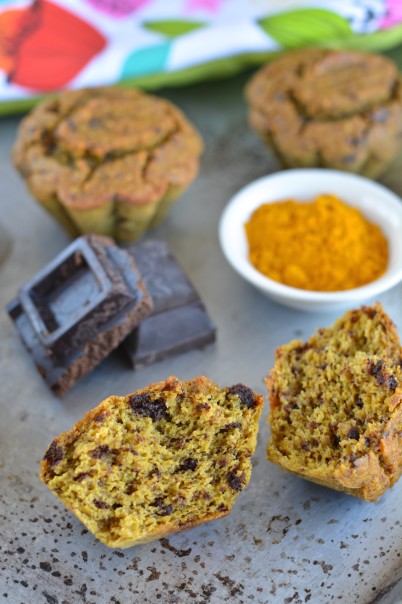 Ingredients |10-11 muffins|
½ cup (80g, 2.8oz) raw buckwheat
½ cup (90g, 3.2oz) millet
210ml oat milk
10 small figs (about 75g, 2.6oz)
1 ripe banana
1 tbsp. peanut butter
1 tbsp. applesauce
Pinch of sea salt
1 tsp. turmeric
1 tsp. cinnamon
2 heaped tsps. baking powder
50g (1.8oz) dark chocolate, chopped
Directions
Soak chopped figs in 210ml oat milk for 30 minutes.
Soak millet and buckwheat overnight (or all day) in separate bowls. Wash and drain (you can use one sieve).
Heat oven to 175 C (350 F).
Put all ingredients except baking powder and chocolate in blender and blend until smooth batter is formed. Don't worry; it's supposed to be fairly liquid as millet swells quite significantly.
Now, blend in baking powder. Finally mix in (DON'T BLEND) the chopped chocolate.
Divide the batter between 10-11 muffin forms and bake for 33-35 minutes until the muffins are golden.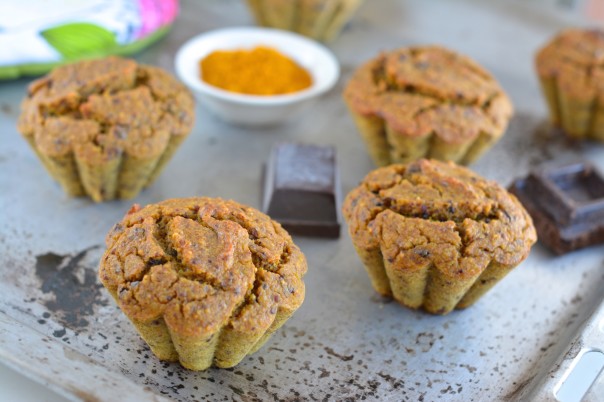 These muffins also make a delightful Thanksgiving breakfast or mid-morning/afternoon snack with tea or coffee.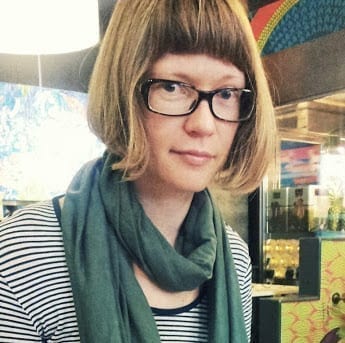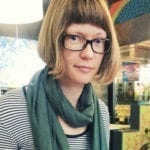 Nele Liivlaid: founder of Nutriplanet.org She has been into healthy eating for many years, but developed a more profound interest in nutrition and related diseases when she started reading The China Study and other special books on nutrition. After being in real estate and hospitality business for more than 10 years she decided to totally change her path to spread the word about healthy and sustainable nutrition and lifestyle.