Recently I have only used soaked grains in my muffin recipes (buckwheat-millet-blueberry muffins and buckwheat-millet-fig muffins with blackcurrants), and I must say the mania continues. This time, to have variety, I fitted quinoa seeds in the millet muffins.
Quinoa is more similar to buckwheat rather than common cereals like wheat, rye or oat because it is not a member of grass family, but belongs to the goosefoot genus and is grown for it's edible seeds. Quinoa contains all essential amino acids (the ones our bodies cannot produce and we need get from food) and is good source of iron, vitamin B6, magnesium, manganese, phosphorus, folate, and copper.

I do not encourage you to eat excess amounts of quinoa though due to ethical reasons – because of the rising demand for quinoa the Andean population can't afford it as staple food no longer and tend to consume imported low-budget junk food more and more.
To reduce the content of phytic acid that prevents mineral absorption, it is advisable to soak, drain and even sprout quinoa.
Quinoa has a bitter taste without soaking or thorough washing, so if you don't care about the minerals, just do it for the sake of better taste.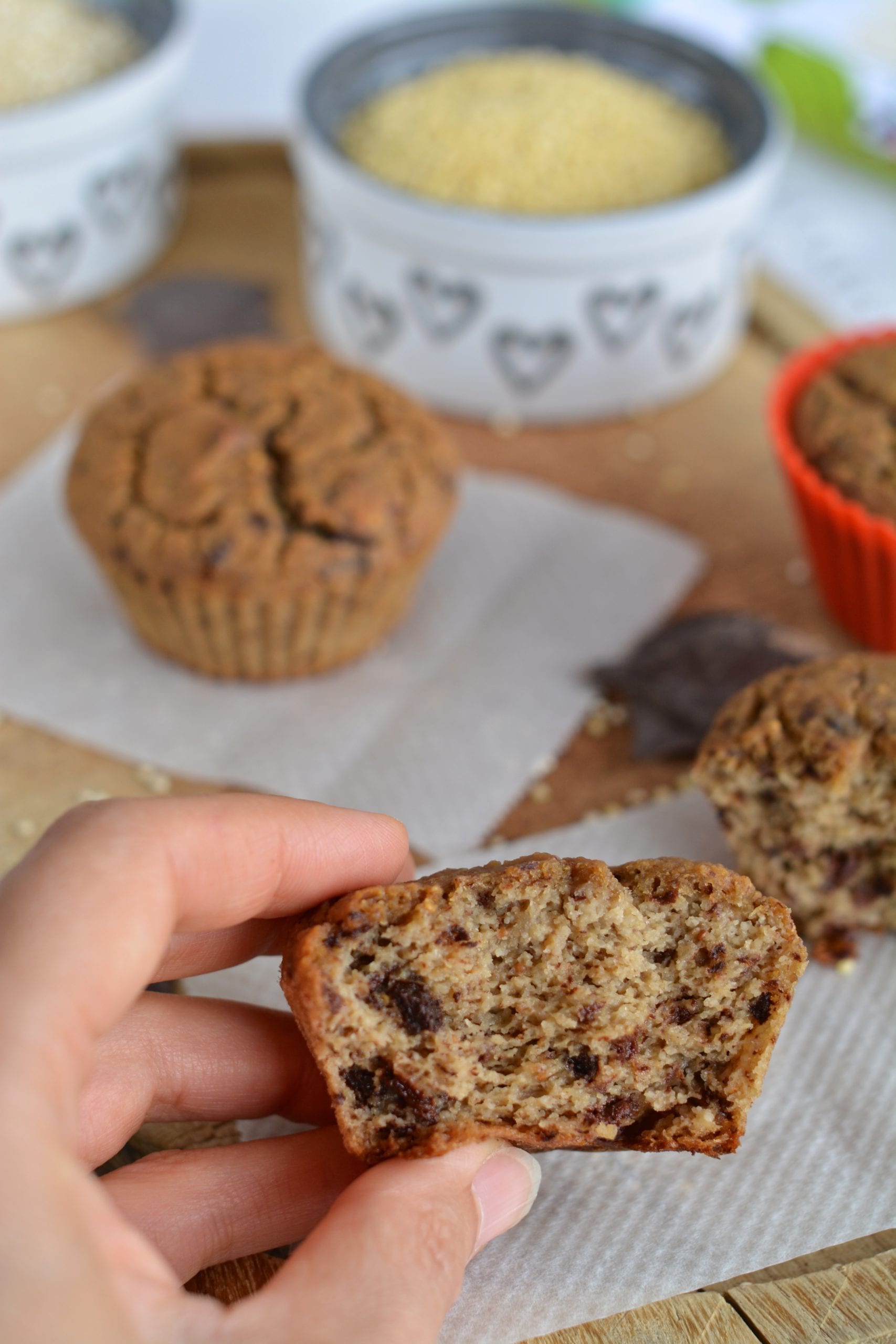 My chocolaty quinoa-millet muffins' recipe is plant-based/vegan, uses no oil and no sugar, and also happens to be gluten-free.
Please let me know in the comments below if you have any questions. Please tag me in social media whenever you try one of my recipes! I'd love to see your creations! Instagram @thenutriplanet and Facebook @nutriplanet.health.hub
Print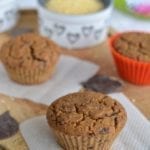 Chocolaty Quinoa-Millet Muffins
---
Author:

Nele Liivlaid

Total Time:

9 hours 10 minutes

Yield:

9

muffins

1

x
Description
My chocolaty quinoa-millet muffins' recipe is plant-based/vegan, uses no oil and no sugar, and also happens to be gluten-free.
Soak time : 6 – 8 hours
---
---
Instructions
Soak millet and quinoa overnight (or all day) in separate bowls. Wash and drain (you can use one sieve).
Soak chopped figs in 190ml of oat milk for at least 30 minutes.
Put all ingredients except baking powder and chocolate in a blender and blend until smooth batter is formed and quinoa seeds are no longer visible (it may take a few minutes). Don't worry; it's supposed to be fairly liquid as millet swells quite significantly.
Now, blend in baking powder. Finally mix in (DON'T BLEND) chopped chocolate.
Divide the batter between 9 muffin forms and bake for 33-35 minutes at 175°C (350°F) until the muffins are golden.
Prep Time:

35 minutes

Cook Time:

35 minutes

Method:

Baking
Nutrition
Calories:

162 kcal

Fat:

5.62g

Carbohydrates:

23.4g

Fiber:

2.78g

Protein:

4.43g
The quinoa-millet-chocolate muffins make a delightful breakfast or mid-morning/afternoon snack with tea or coffee.
Enjoy!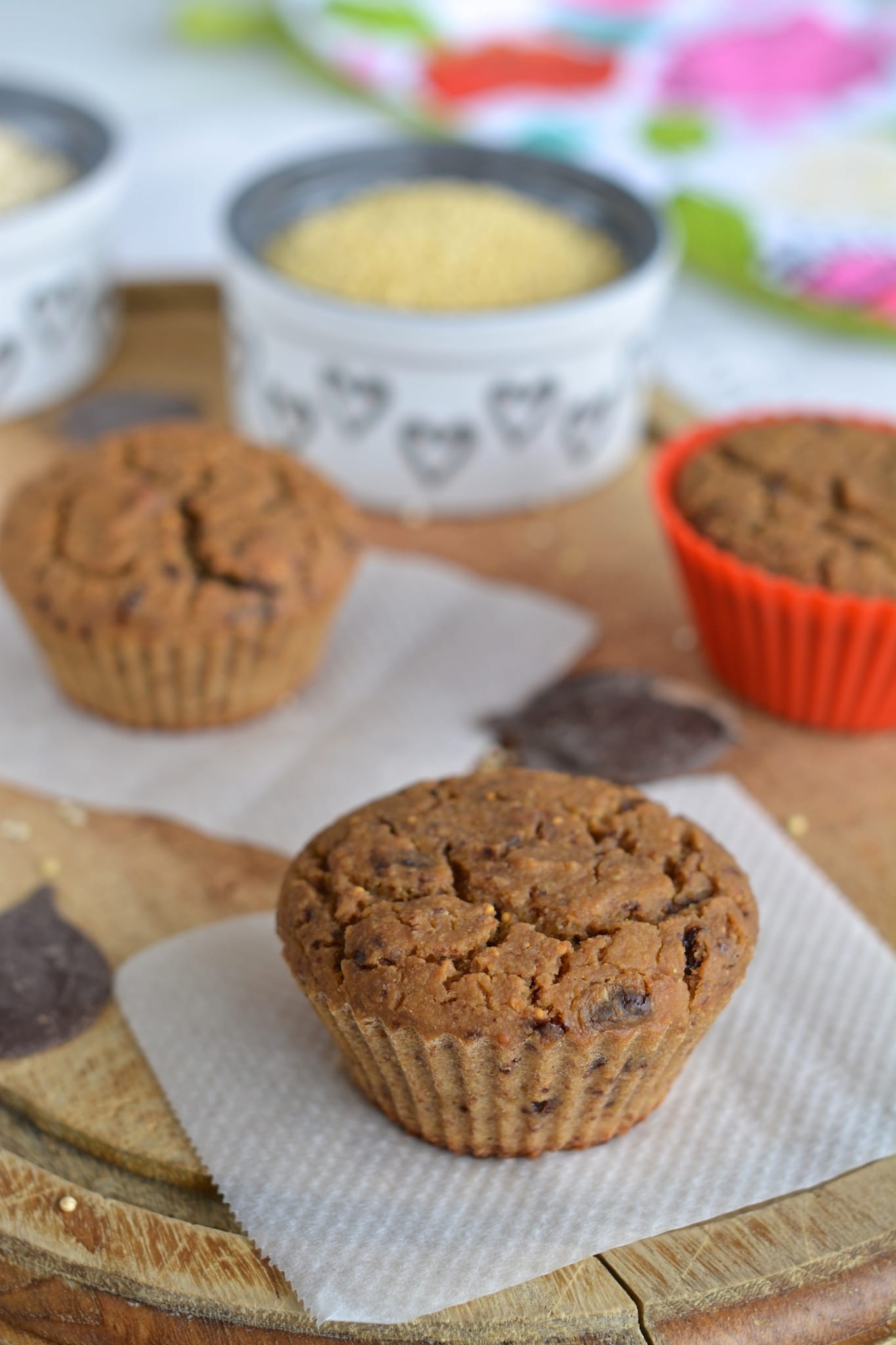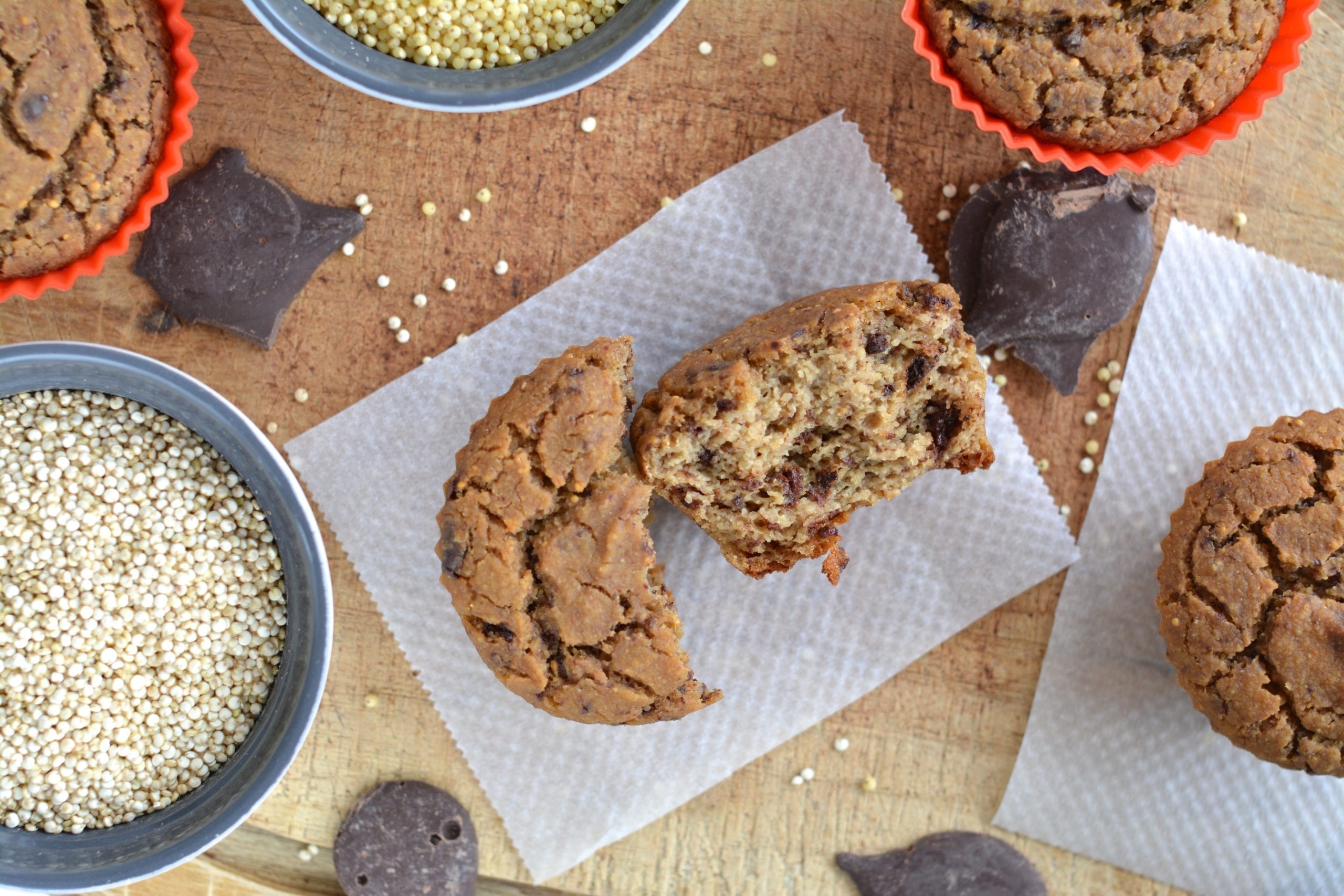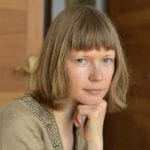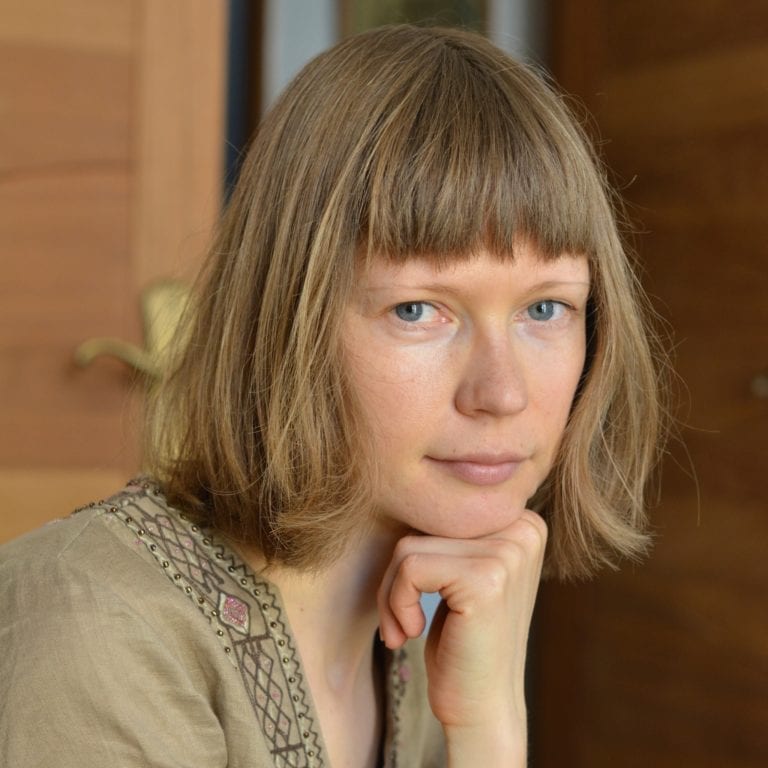 Nele Liivlaid: founder of Nutriplanet.org She has been into healthy eating for many years, but developed a more profound interest in nutrition and related diseases when she started reading The China Study and other special books on nutrition. After being in real estate and hospitality business for more than 10 years she decided to totally change her path to spread the word about healthy and sustainable nutrition and lifestyle.