I have a confession to make – I used agar-agar for jellying for the first time in this vegan tofu cheesecake recipe. Incredible, right?! So, I was actually quite scared whether I'd succeed.
Before I continue, I'd like to remind you not to forget to watch the tutorial video further down!
Now, let me start from the beginning. My first try with this vegan cheesecake didn't quite come out the way I'd imagined, because I was reluctant to use agar-agar. Instead I thought that creamed coconut would be enough to firm up my tofu cheesecake. However, I should have made this cake a real fat bomb for the coconut to do the job. Now, don't get me wrong; the tofu cheesecake bites (fortunately I made them in muffin forms) were amazingly delicious, but too soft for cutting. So, we just ate them with spoon straight from muffin forms.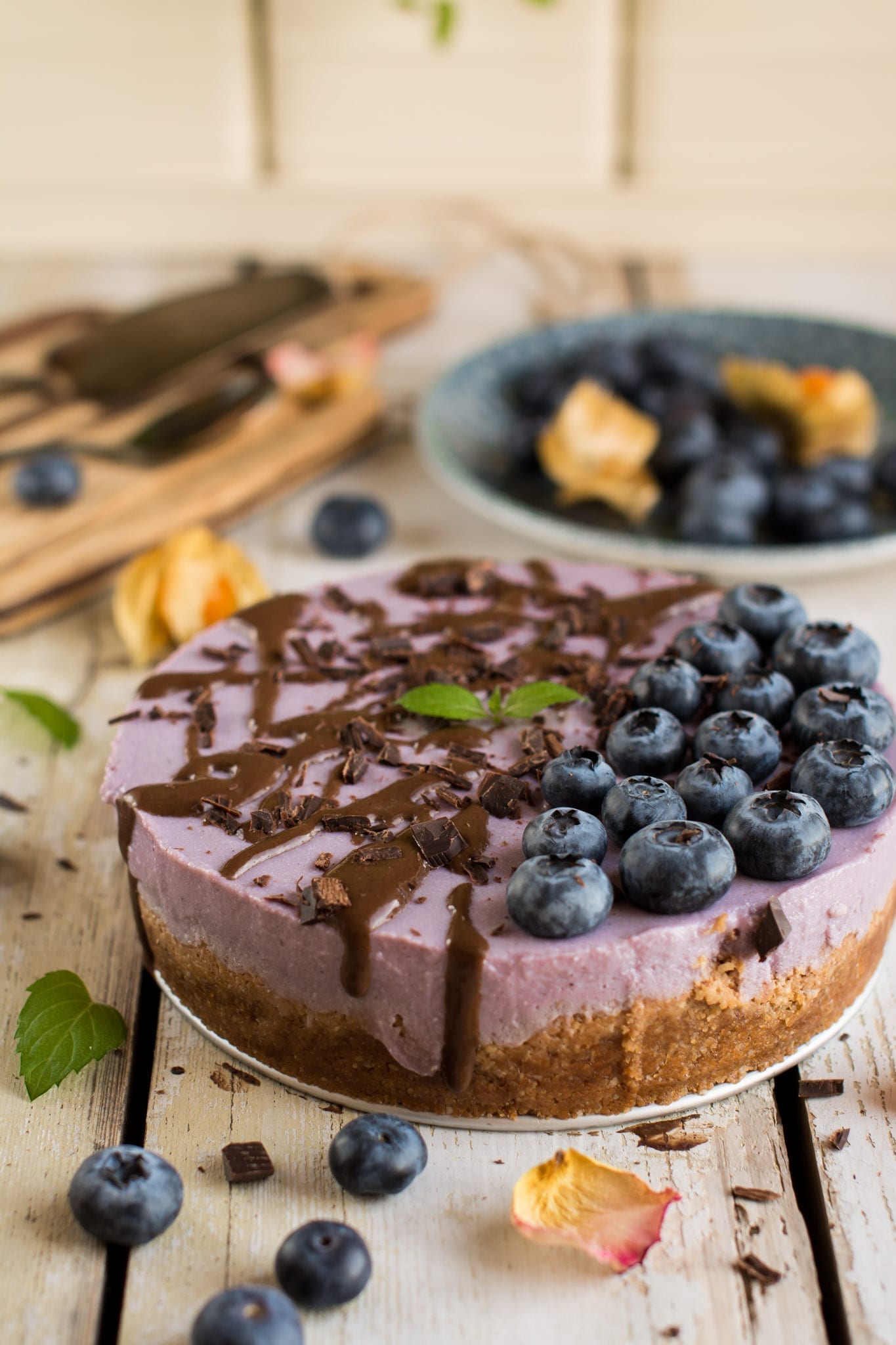 After the setback I knew there was no turning back – agar-agar was the way to go. I had no idea how the seaweed would react, but my fear was unnecessary. It blended perfectly into plant milk and I had a nice pourable liquid to mix into my vegan cheesecake batter.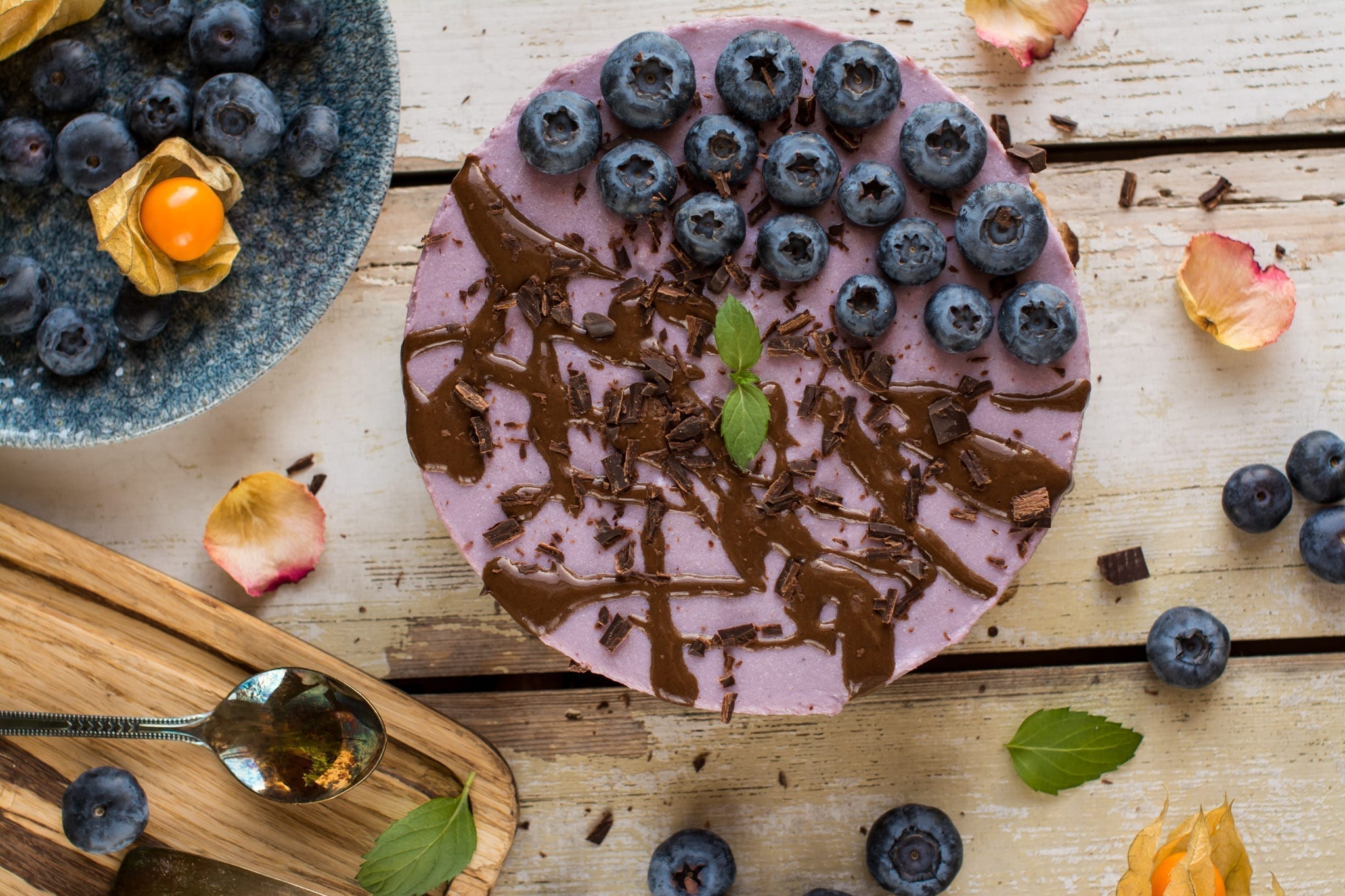 All the same, I had used too little of agar-agar! My vegan cheesecake came out of cake tin all right, but it was not possible to cut nice firm pieces. Nevertheless, it tasted heavenly even when the bites looked a bit squashy.
However, I had to give another go to get the consistency right. So, I simply doubled the quantity of agar-agar and this time it came out perfectly.
I've used soft silken tofu also in the past, e.g. in Vegan Tiramisú and Baked Tofu Tartlets. Should you prefer hard tofu, try my Baked Vegan Cheesecake recipe.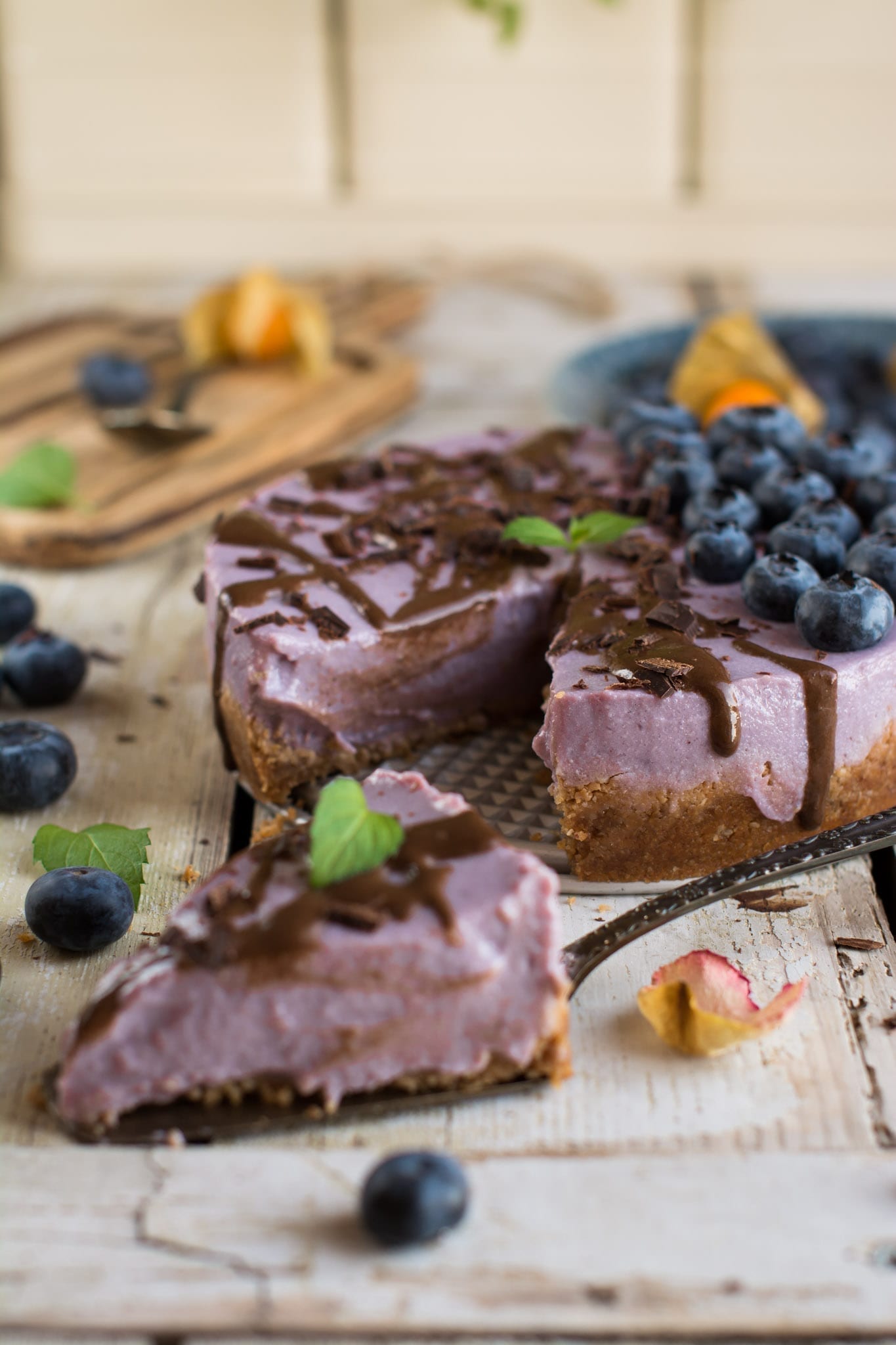 To sum it up, my tofu cheesecake is vegan, plant-based, gluten-free (if you tolerate avenin in oats), dairy-free, refined sugar free, oil-free and vegan Candida diet friendly.
Please tag me in social media whenever you try one of my recipes and leave me a comment bellow if you have any questions! I'd love to see your creations! Instagram @thenutriplanet and Facebook @nutriplanet.health.hub
Print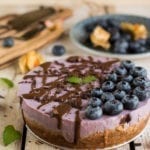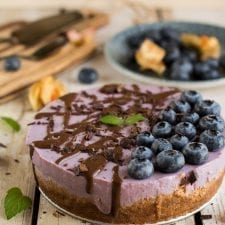 Vegan Tofu Cheesecake Recipe
---
Description
I have a confession to make – I used agar-agar for jellying for the first time in this vegan tofu cheesecake recipe. Incredible, right?! So, I was actually quite scared whether I'd succeed.
---
---
Instructions
Combine all crust ingredients in a food processor. Scrape sides whenever necessary. It's ready when the mixture sticks together.
Press the crust mixture into 6" (15 cm) or 6.3" (16 cm) spring form cake tin and bake at 175°C (350°F) for 10 minutes. Let cool.
In a blender or with immerse blender process all filling ingredients (except agar-agar and plant milk) until smooth.
Mix agar-agar powder with cold plant milk and bring to boil. Stir continuously. Simmer and stir for 2 minutes. Let cool a bit.
Stir agar-agar/milk mixture into the filling batter. Blend for a bit. Make sure agar-agar won't stick to the walls of your container or dish. Scrape and blend again, if necessary. You need to be quick though, as it starts to firm up pretty quickly.
Pour the filling onto crust and shake a bit. Cool your tofu cheesecake in fridge for 3 hours, decorate and serve.
Method:

Baking + Freezing
Keywords: vegan tofu cheesecake
Tips on my vegan tofu cheesecake recipe:
Should you be allergic to peanuts, sub them with any other nut or seed butter or soaked walnuts/almonds/hazelnuts.
If you are not on vegan Candida diet use any sweetener you like including juicy dates or other dried fruit.
I know that purple yams can be hard to come by. Instead, you can use regular sweet potato and just a bit of wild blueberries (2 tbsps. is enough) for purple colour. It works equally well.
Can't find soft silken tofu? No worries – use plain soy yogurt instead.
Disclaimer: the recipe contains links to products that I recommend and that meet my requirements.