Stews are my favourite thing for lunch lately. I like them very hearty, made of legumes and some veggies to give colour. I've learned that my stomach handles thick lunch much better than light one consisting mainly of veggies. The lunch leaves me full until the evening with no need to snack too soon, which would upset my digestion.
Usually I also add some chard or kale, but I did not have any on hand, so I just garnished the meal with parsley at the end.
This plant-based and oil-free lentil stew also makes a perfect lunch box fill. Prepare it the night before and take it to work the next day.

Add in the beginning:
160g (5.6oz) green lentils, soaked
1 bigger carrot
1 celery stalk
2 small potatoes
1 tsp. garlic flakes
2 tsps. broth powder
1 tsp. cumin seeds, crushed
2 tsps. mustard seeds, crushed
Add later:
1 tbsp. peanut butter
1 cup tomato puree
Preparation:
Soak lentils for 6-8 hours.
Throw the ingredients listed in the first table into a medium pot. Add enough water to almost cover the ingredients. Bring to boil and simmer covered for 15 minutes.
Now, add tomato puree and mix well. Bring to boil and simmer for another 5 minutes. Add extra water if necessary to make the stew more liquid.
When the stew is done, mix in peanut butter. Make sure it's well incorporated.
Garnish with greens (onion, parsley, coriander) and nutritional yeast.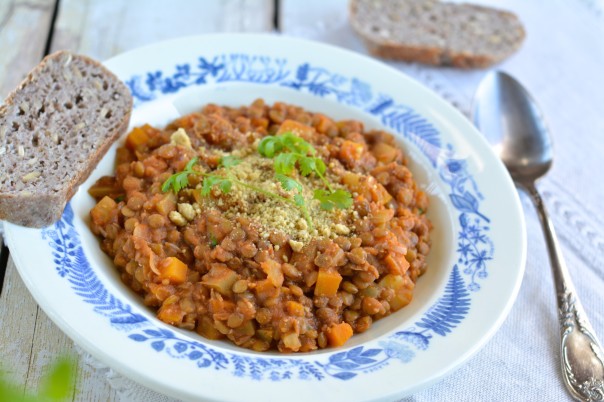 Tips:
If you don't like the taste of cumin seeds (I know that some people don't), then just leave them out or substitute with caraway seeds, should you enjoy those.
Use any lentils that you have in hand – red, brown, or green. Remember that red lentils are ready much quicker.
If you do not have time to soak the lentils, make sure to wash them thoroughly and add more water while preparing.
Enjoy!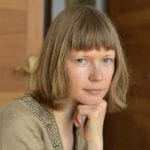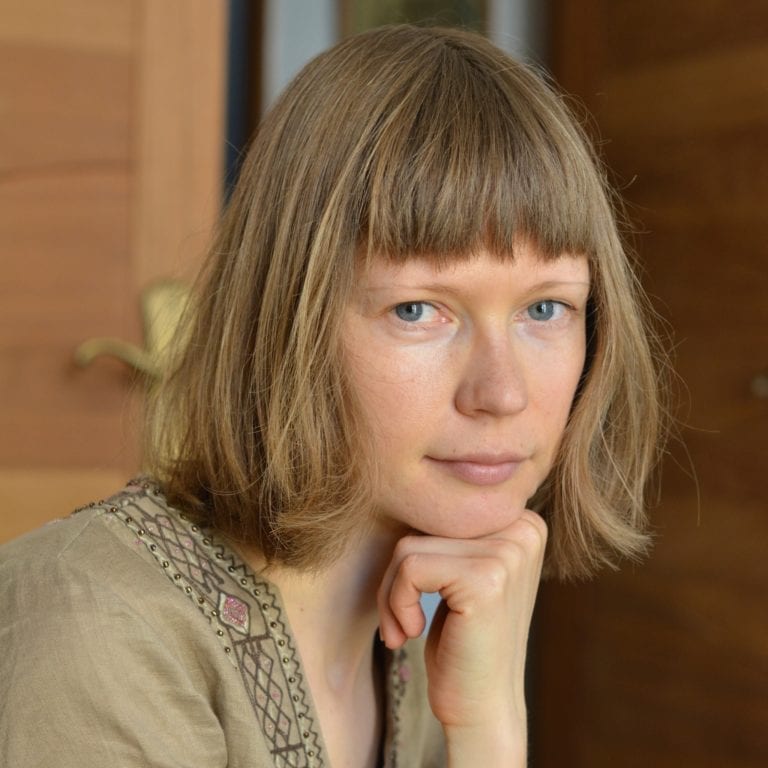 Nele Liivlaid: founder of Nutriplanet.org She has been into healthy eating for many years, but developed a more profound interest in nutrition and related diseases when she started reading The China Study and other special books on nutrition. After being in real estate and hospitality business for more than 10 years she decided to totally change her path to spread the word about healthy and sustainable nutrition and lifestyle.