It is nearly Christmas and if you haven't made gingerbread cookies yet, it is about time!
Gingerbread forms were among the things we put in post to be sent to Barcelona. So, I was waiting and waiting for the forms to be able to take new photos of my gingerbread cookies. Three weeks after the packages were sent, we received one of them, but unfortunately not the one with forms. Instead of giving us a call to make sure we were at home, they just tried to make a delivery and when one week had passed they sent the package back to Tallinn. How cool is that?
Not having found any suitable forms from shops, I decided to make "normal" shaped gingerbread this time.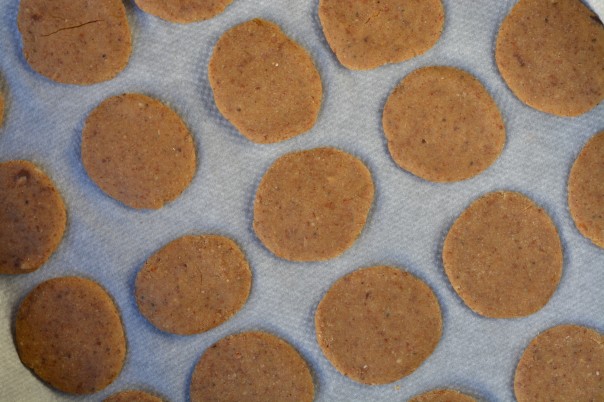 Needless to say, my gingerbread cookies are plant-based and sugar-free. Using gluten-free oats, they can also be made gluten-free.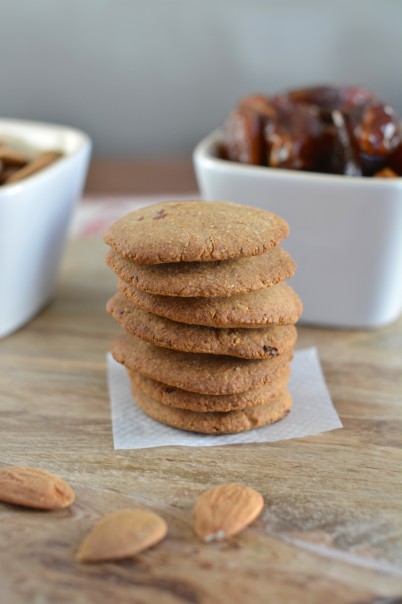 Wet ingredients:
3tbsp coconut oil (melt before use)
10-15 dates (I used 10, because I do not like overly sweet things)
7tbsp water or plant-based milk
½tbsp ground flax seeds
Dry ingredients:
100g (3.53oz) almond flour or ground almonds
100g (3.53oz) raw buckwheat flour
100g (3.53oz) + 4tbsp oat flour
2tsp cinnamon
½tsp fine grain sea salt
1tsp gingerbread spice
Directions:
1. Cut dates into smaller pieces and put them with water or plant-based milk into blender or food processor (if you have the small bowl). Let it sit for 30 minutes.
2. In a large bowl, whisk together the dry ingredients.
3. Add melted coconut oil and flax seeds into blender and process the mixture until smooth.
4. Add the wet mixture to the dry ingredients and mix well with your hands.
5. Form the dough into 2-3 balls and place one at a time on a floured non-stick mat or on stone surface. Flour a rolling pin and begin rolling out the dough until you have a rectangle that is about 3mm thick.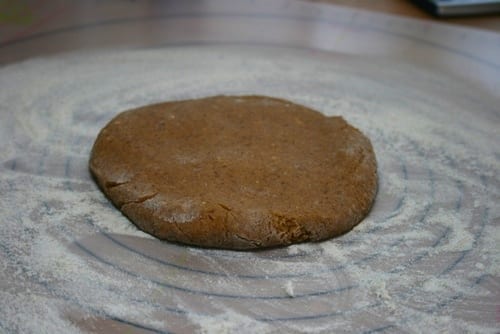 6. Cut the gingerbread into the shapes of your choice.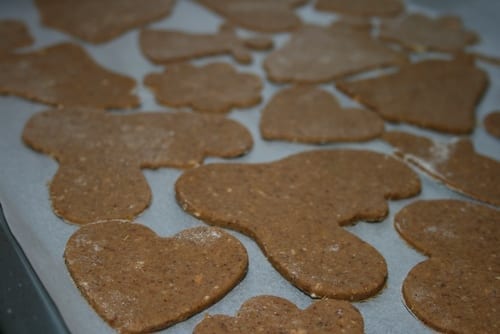 7. Bake for 10 minutes (175 degrees), then remove from oven. Rotate the pan and return to the oven for 6-7 minutes longer, until golden. Carefully, transfer crackers to a cooling rack for 5-10 minutes.
Tips:
You can roll the dough thinner or thicker – it's up to you. Thicker dough will result in softer crackers.
If the dough is too sticky, use more flour when rolling.
You can grind your own flours from almonds and rolled oats. Weigh the same amount as flours.
Make round shaped cookies. I weighed 15g (0.53oz) pieces and shaped them with my hands. You could also form a dough tube and then cut round pieces with sharp knife.
Happy baking!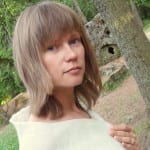 Nele Liivlaid: founder of Nutriplanet.org She has been into healthy eating for many years, but developed a more profound interest in nutrition and related diseases when she started reading The China Study and other special books on nutrition. After being in real estate and hospitality business for more than 10 years she decided to totally change her path to spread the word about healthy and sustainable nutrition and lifestyle.