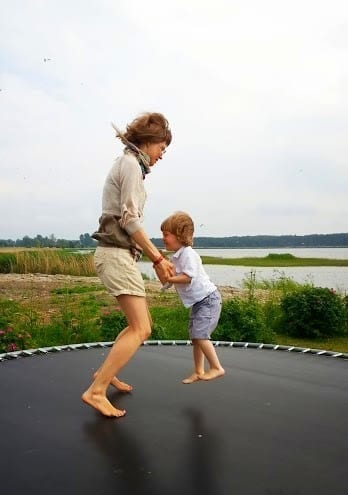 Many people have asked me how I can eat so much and be so slim. Others who do not know how much I eat suggest I must be dieting. The simple answer is – it's important what you eat not how much you eat – 200 calories of a fruit-vegetable smoothie is so much better than 0 calorie of diet coke. Don't you agree?
So, how exactly am I eating every day? What and how much?
I will give you an exact overview of a normal meal plan along with photos of actual portions I eat.
With this healthy whole foods way of eating I can actually enjoy the process with no guilt or adverse side-effects!
After adopting the whole foods diet you'll feel good, healthy and satisfied also after eating not just during the process. And boy how I like to cook the food I'm putting in my mouth! The cooking process is therapeutic – to put the good energy into the food and to know exactly what is in your food! This is something you cannot buy with ready-made-meals in supermarket.
7:15
A glass of warm water with lemon juice
8:00
EPA/DHA supplement, vitamin D in liquid form
A bowl of red smoothie – banana, pear, apple, coconut or almond milk, beet root, ginger, cinnamon, carob powder, black-currants, lots of green salad, ground flax seeds, hemp seeds, water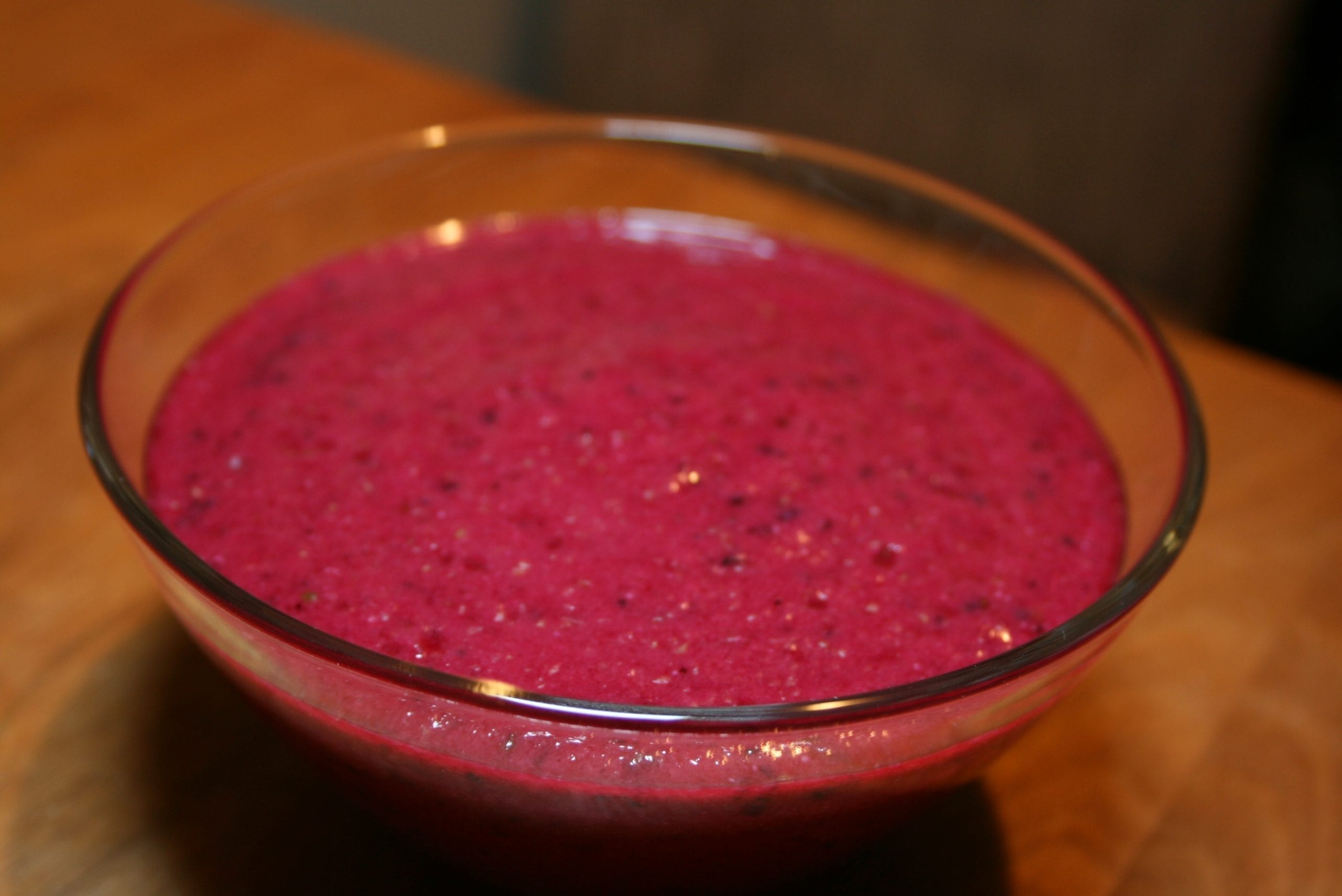 10:00
A glass of warm water with lemon juice
10:30
Oats with shredded coconut, goji berries and frozen blueberries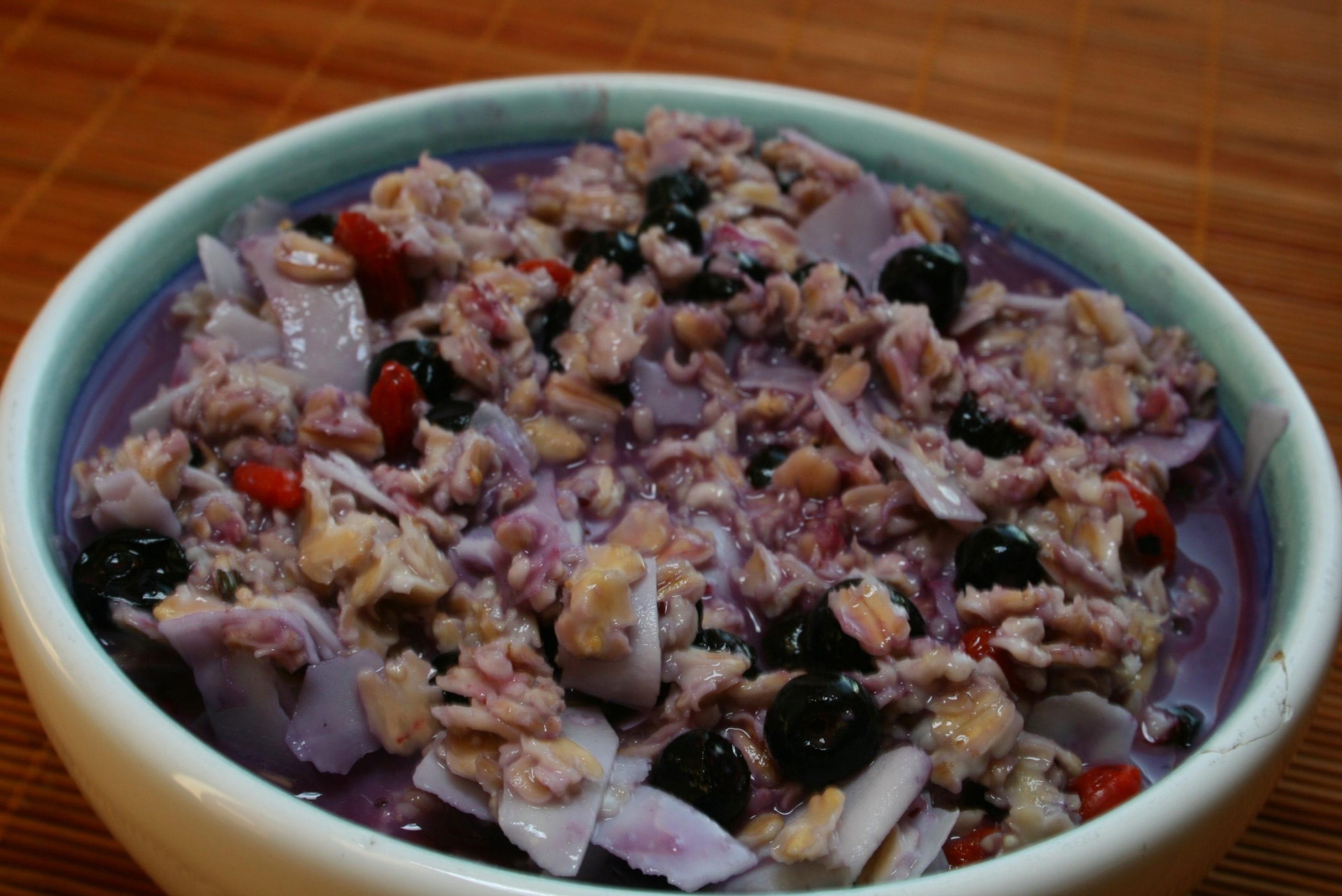 12:30
A glass of warm water with lemon juice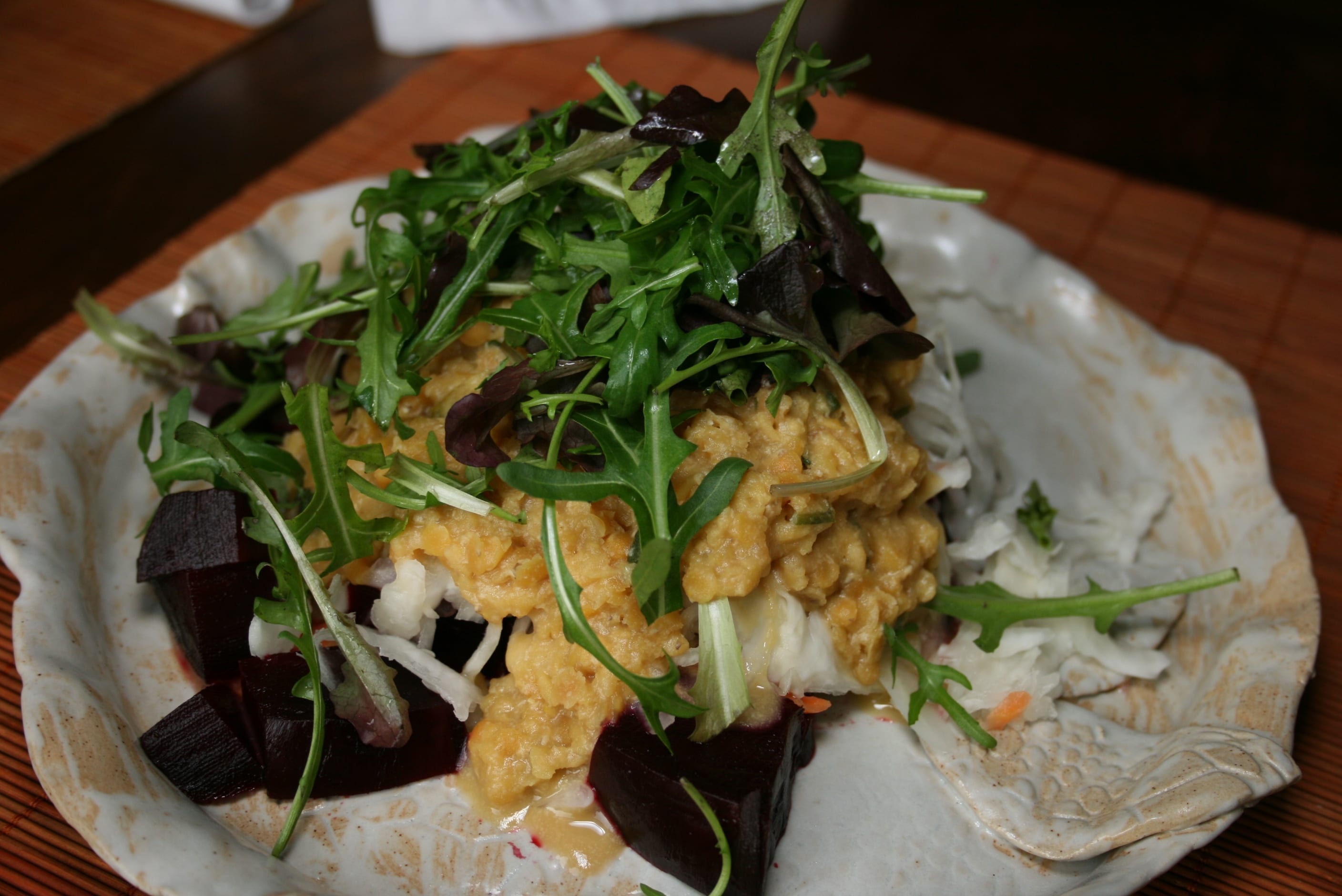 13:00
Oven-baked beet root, sauerkraut, rucola, red lentils boiled with dried onions, garlic powder, parsley and bay leaf; nutritional yeast, a slice of quality fermented rye or buckwheat bread with no added sugar.
P.S. It's a big 28 cm (11 inch) plate.

14:30 and 15:30
A glass of warm water with lemon juice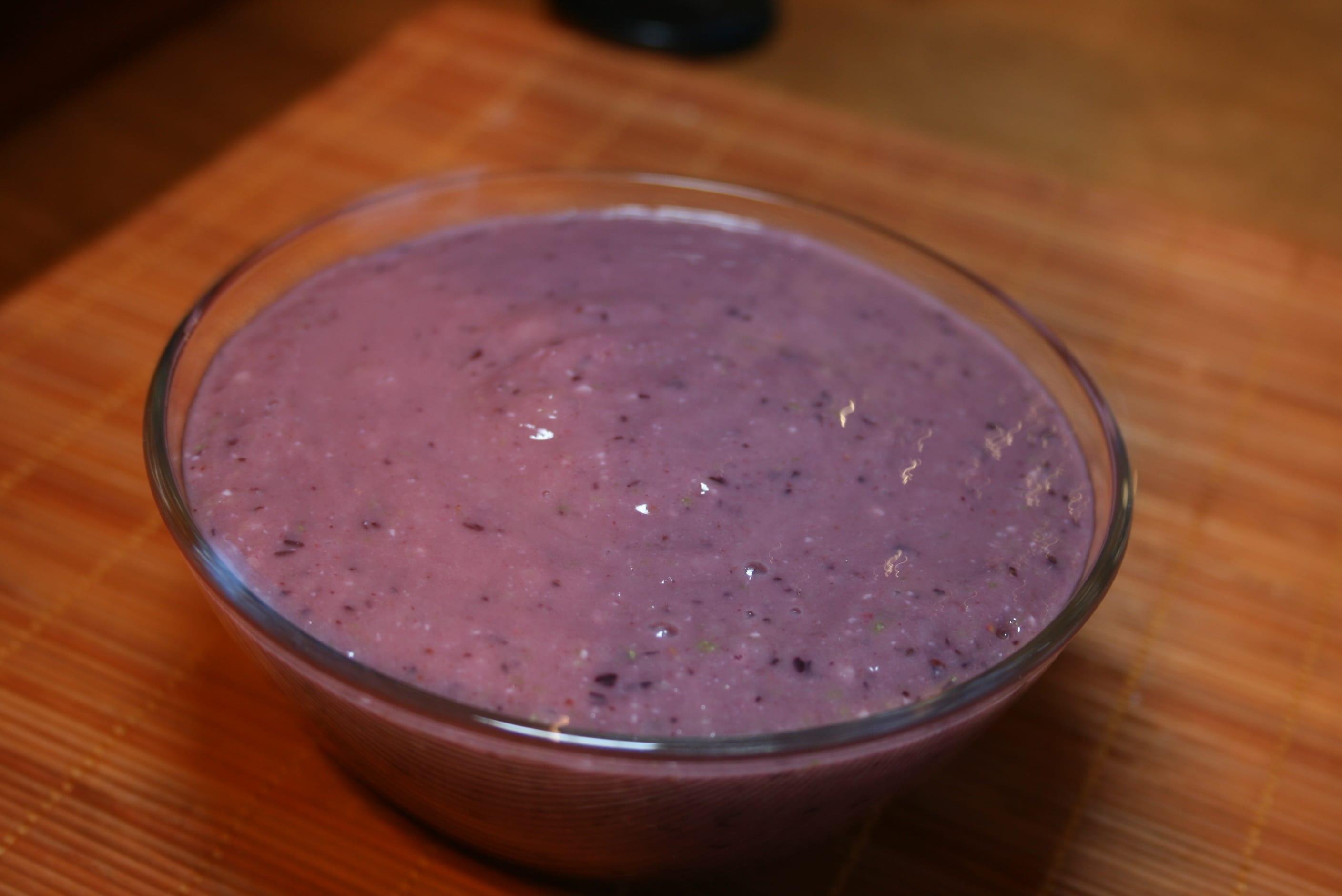 16:00
A bowl of berry smoothie – banana, coconut milk, water, frozen cherries, blueberries, lucuma powder, lots of salad.
17:00 and 18:00
A glass of warm water with lemon juice
18:30
Vegetable stew with "cheesy" sauce (carrots, turnips, potatoes, cabbage, water, soy sauce, rice flour, nutritional yeast, herbs and spices) and kichadi – an Indian lentil and rice stew made of brown rice, red lentils, green peas, kale, yams, potatoes, onion, garlic, ginger, celery, curry powder.
Accompanied by half glass of dry red wine.
P.S. It's a big 28 cm (11 inch) plate.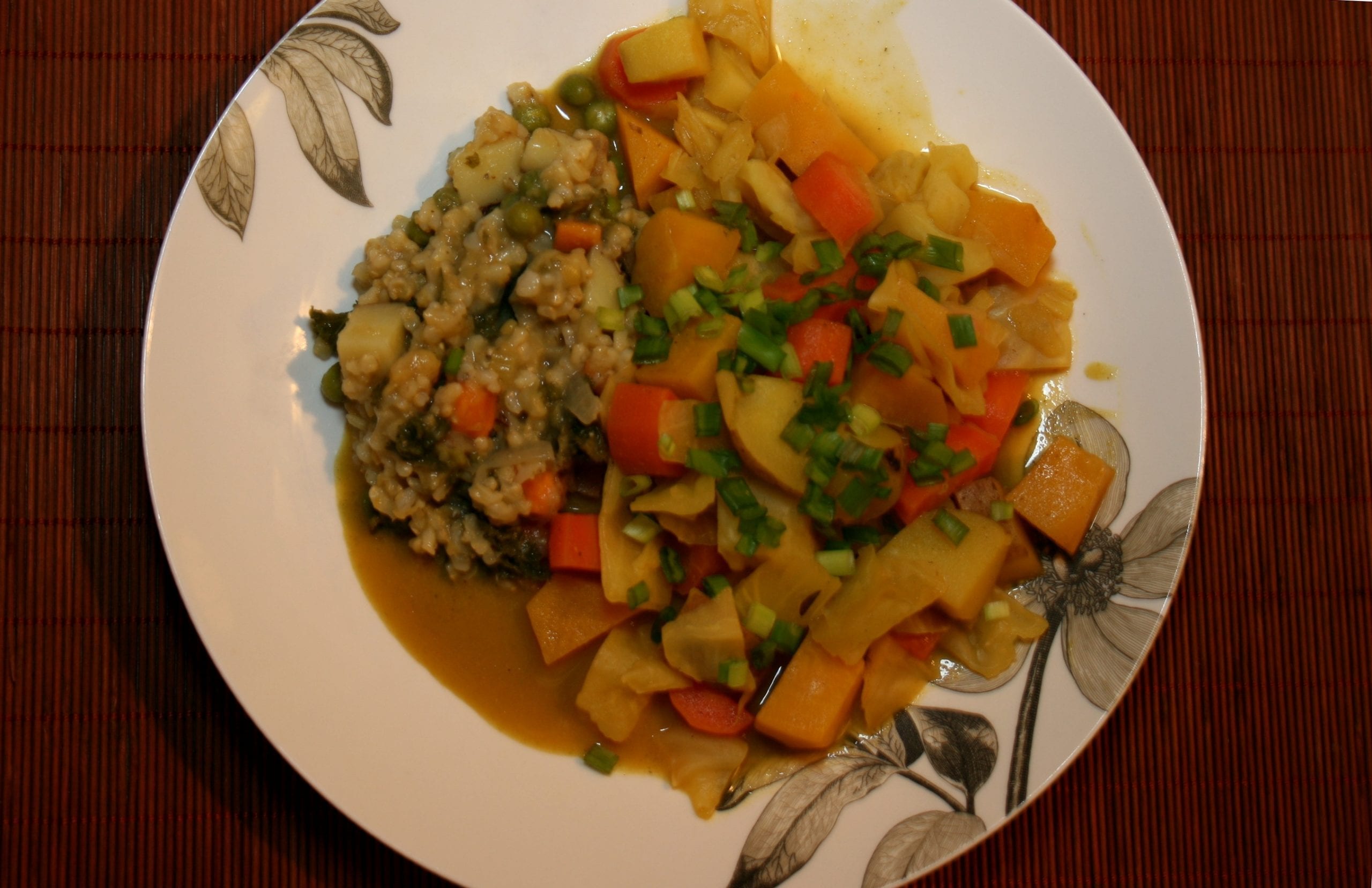 19:30
2 sugar-free, oil-free blueberry muffins – dates, water, coconut milk, walnuts, almonds, lemon juice, banana, apple sauce, buckwheat flour, and oat flour, baking powder, cinnamon, cardamom, blueberries.
P.S. There is only one muffin on the photo 🙂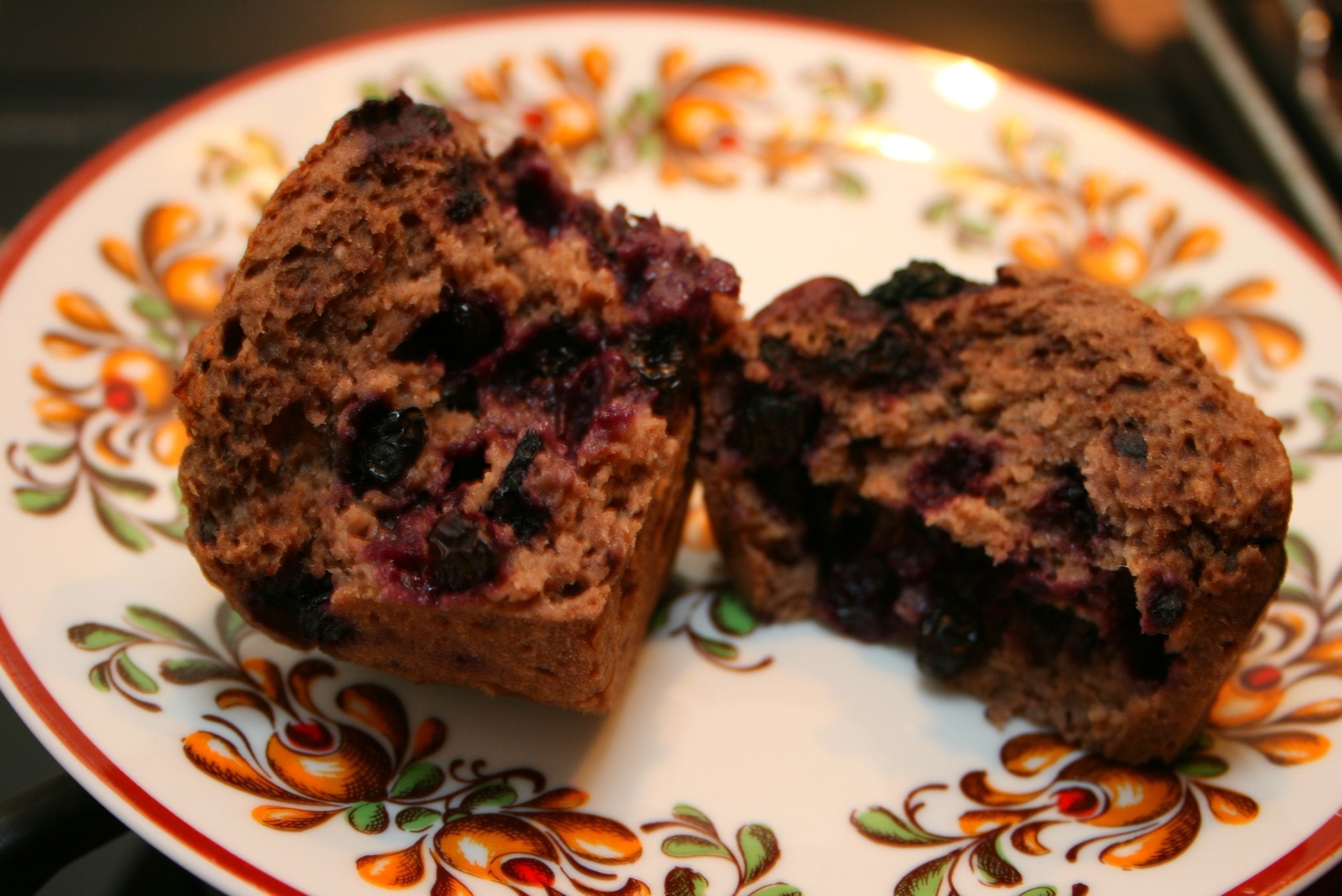 20:30
A glass of water or a cup of herbal tea.
+ I had 2 sheets of roasted seaweed (Nori) as snacks to keep my iodine level up.
Physical activity –a short morning yoga sequence, afternoon 1 hour and 15 minutes' fast walk, evening planking for 3 minutes + some more running the usual errands.
My calorie intake was:
Morning smoothie – 335 kcal
Oats with berries – 388 kcal
Lunch – 498 kcal
Afternoon smoothie – 152 kcal
Dinner – 325 kcal
Muffins – 392 kcal
Total calorie intake – 2090 kcal
Total protein intake – 70 grams
Total fat intake – 50 grams (21% of total energy)
Now, do not be obsessed with calories – it is easy to get them – it's much more important to get the nutrients.
If I got these 2090 kcal from refined oily processed foods I would gain weight and become sick. Again – it is what you eat not how much you eat.
The basic rule is – if you get your calories from nutrient-dense foods you do not need to worry about getting extra vitamins/minerals from supplements (with the exception of vitamin D) unless you have a medical condition.
If you need help with compiling a balanced menu, check out my Plant-Based Meal Plans.
This post is also available in: Estonian