Here's a gluten free vegan shortcrust pastry (shortbread dough) that is made of only wholesome ingredients. So, no vegan butter or margarine! Furthermore, you'll need merely 4 ingredients, one bowl and less than 10 minutes of your time.
Make sure to watch how-to video of this vegan shortcrust pastry recipe further down!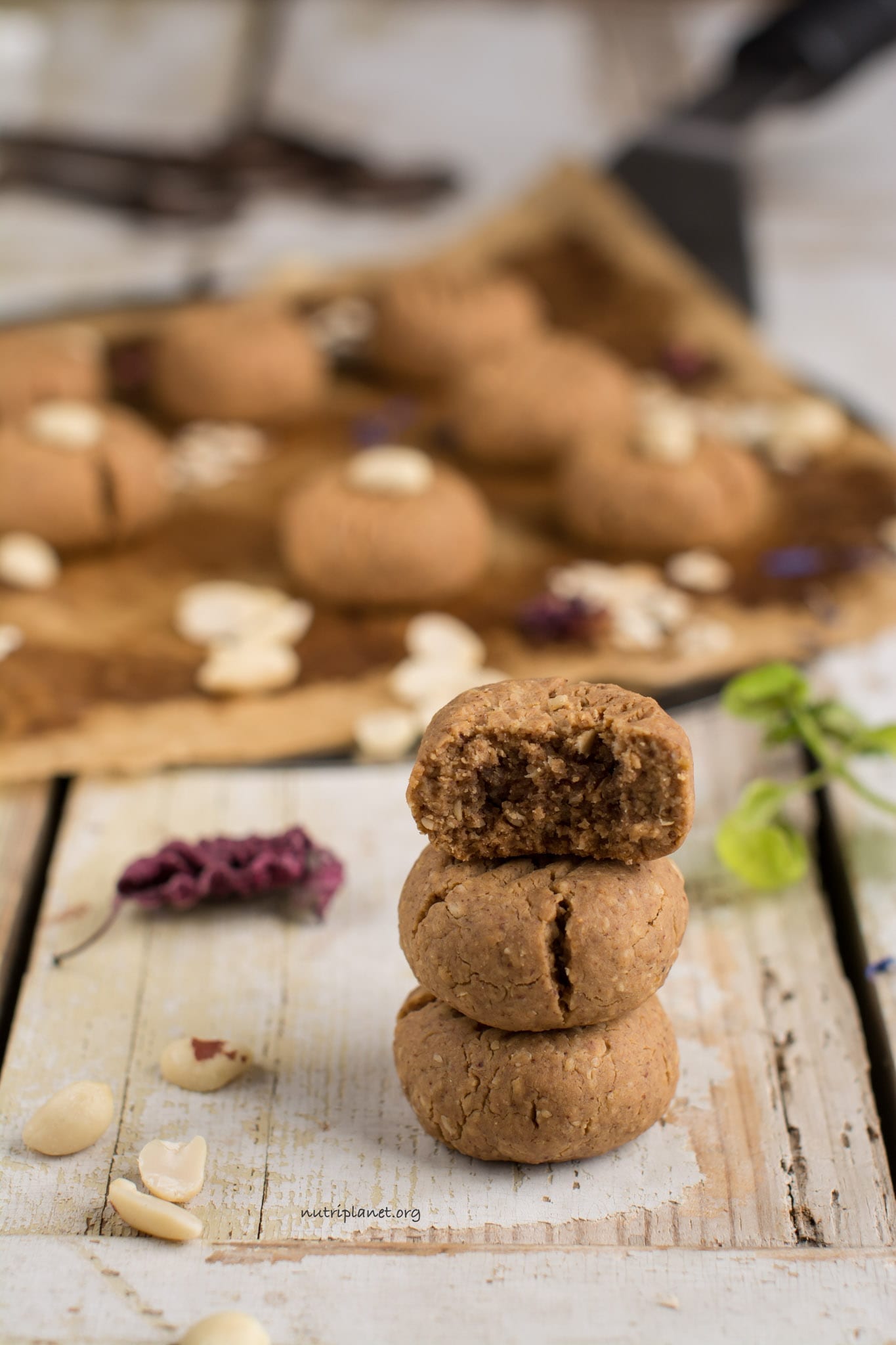 I absolutely don't use any vegan or non-vegan butters and margarines as they all contain hydrogenated fats. And why should I? As you can see, even shortbread dough recipe can successfully be made of whole food ingredients. Moreover, it tastes so good and has perfect texture, so that I don't dare to make my savoury shortbread cookies too often. Despite the wholesomeness, they are no low-fat treat to be enjoyed endlessly.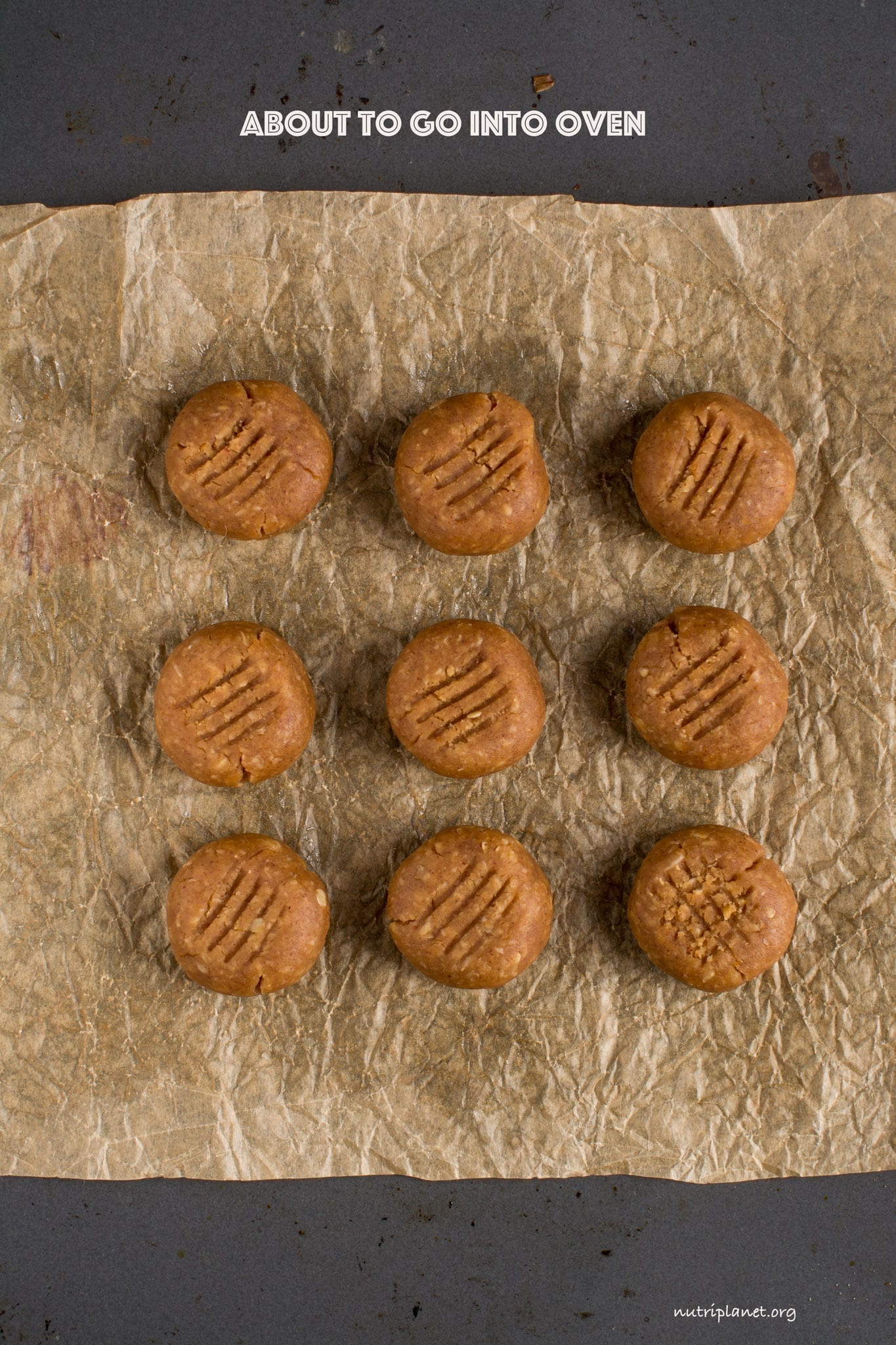 As a matter of fact, when writing this recipe post I literally ate six of those cookies just because they were beside me after taking photos. And believe me, I would have finished them off, if I hadn't brought on all my willpower!
Putting my willpower aside, this gluten free vegan shortcrust pastry (or shortbread dough) is a great recipe if you appreciate wholesomeness and unconventional vegan makeovers.
To sum it up, I better list all the awesome qualities of my vegan gluten free shortbread dough:
Addictive (one might argue that being a quality)
Wholesome ingredients only
Easy to make
Only 4 ingredients
Can be made soy free and peanut free
Candida diet friendly
Refined oil free
Sugar free
Suitable for beginners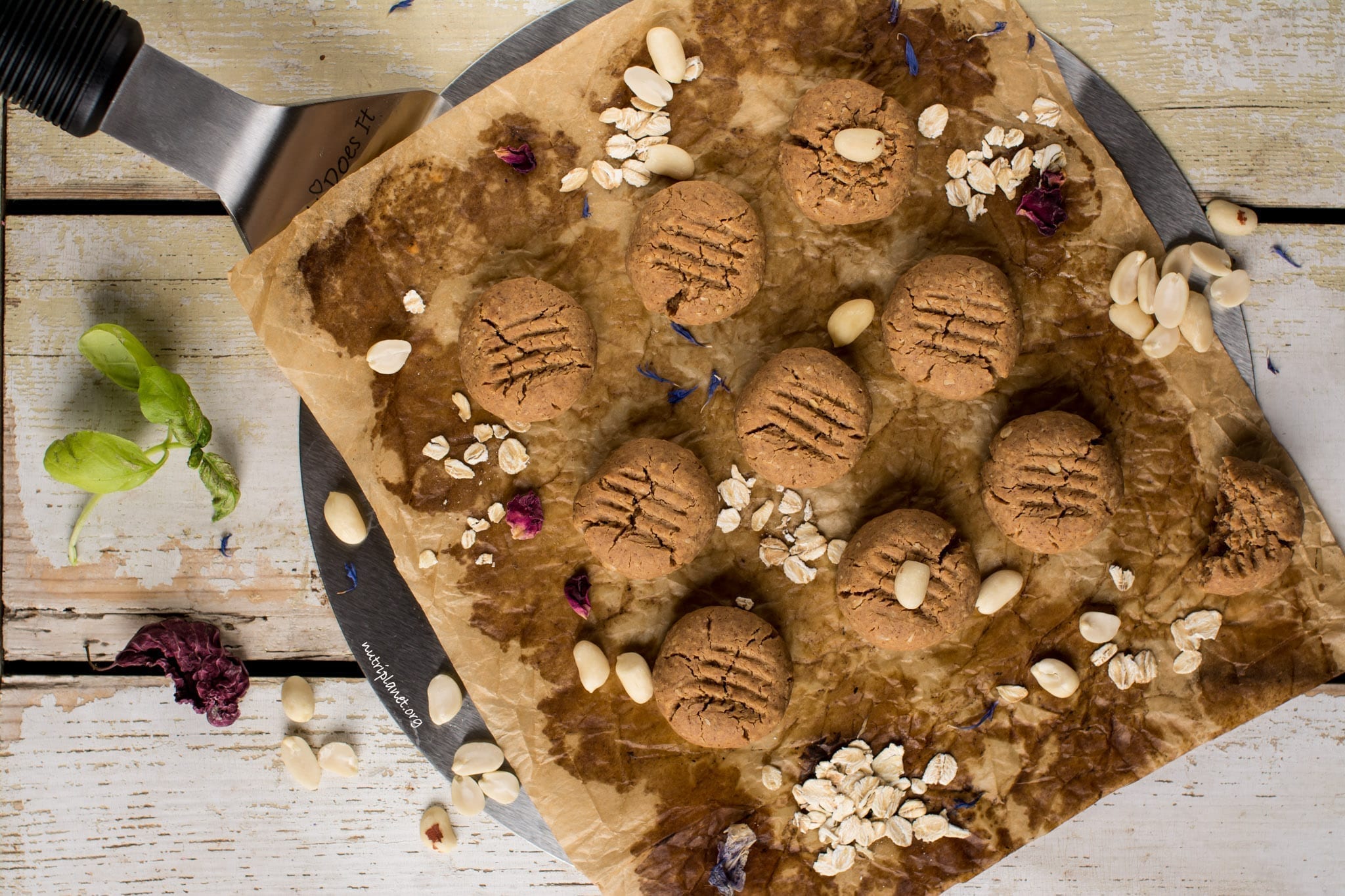 What you can do with this vegan shortbread dough:
Bake savoury shortbread cookies, crackers or form bread sticks (grissini). You may also add some dried herbs/spices such as rosemary, oregano, thyme, cumin, caraway, and basil. Bake thick cookies on a baking sheet lined with parchment paper at 180°C (350°F) for 25 minutes until light golden.
Add a bit of sweetener (stevia, xylitol, coconut sugar, coconut blossom syrup, date paste, maple syrup or agave nectar) and/or spices to the dough and prepare sweet cookies. The addition of cinnamon, clove, cardamom, allspice and black pepper gives you Christmas cookies.
Use it as piecrust – cover the bowl with plastic (or wrap in cling film) and place into fridge for a few hours before you start to roll it out. Lightly flour your work surface as well.
It can also be used as vegan Napoleon's cake layers. Wrap and refrigerate before baking.
Please, please let me know what you think of this recipe! I'd love to hear how it turned out and what kind of substitutions you made (see suggestions under tips). Enjoy!
Gluten-Free Vegan Shortcrust Pastry
Ingredients
100g (3.5oz) of peanut butter (additive-free)
2 tbsps. (50g, 1.8oz) unsweetened plant yogurt
¼ tsp. Himalayan salt
¼ tsp. psyllium powder
40g (1.4oz) oat flour
Directions
First, scoop peanut butter (at room temperature) into a bowl.
Then add the remaining ingredients (you may sift the flour, but it's not mandatory) and mix the dough together until you have a nice ball. Start with a spoon and finish with your hands.
Nutritional info (1/10 of the recipe): 75.3 kcal, 3.47g of carbohydrates (24.8% of kcal), 5.13g of fats (61.4% of kcal), 3.2g of protein (17% of kcal), 1.21g fibre, 3 GL points.
Tips on my vegan shortcrust pastry:
Should you be allergic to peanuts, use any other suitable nut or seed butter instead: almond butter, sesame paste, sunflower butter, or hazelnut butter. You might want to add a bit of sweetener (stevia, xylitol, coconut sugar, coconut blossom syrup, date paste, maple syrup or agave nectar), if you decide to go for more bitter tasting butter such as tahini.
Oat flour can be substituted with raw buckwheat flour or brown rice flour. However, add 5-10 grams less as buckwheat and rice tend to absorb more liquid.
You could leave psyllium powder out, but be aware that your dough might turn out a bit too crumbly.
You can also use food processor to mix the dough.
If you're allergic to soy or can't find a good-quality non-GMO unsweetened soy yogurt, use any other plant-based yogurt instead: coconut yogurt, almond yogurt, oat yogurt, hemp yogurt, or cashew yogurt.
Disclaimer: this post contains affiliate links.