It is St. Patrick's Day tomorrow and I just had to post something green.
Saint Patrick's Day, or the Feast of Saint Patrick, is a cultural and religious celebration held on 17 March, the traditional death date of Saint Patrick (c. AD 385–461), the foremost patron saint of Ireland. It is a public holiday in the Republic of Ireland, Northern Ireland, the Canadian province of Newfoundland and Labrador, and the British Overseas Territory of Montserrat. It is also widely celebrated by the Irish diaspora around the world, especially in Great Britain, Canada, the United States, Argentina, Australia and New Zealand.
On St Patrick's Day it is customary to wear shamrocks and/or green clothing or accessories. St Patrick is said to have used the shamrock, a three-leaved plant, to explain the Holy Trinity to the pagan Irish. (1)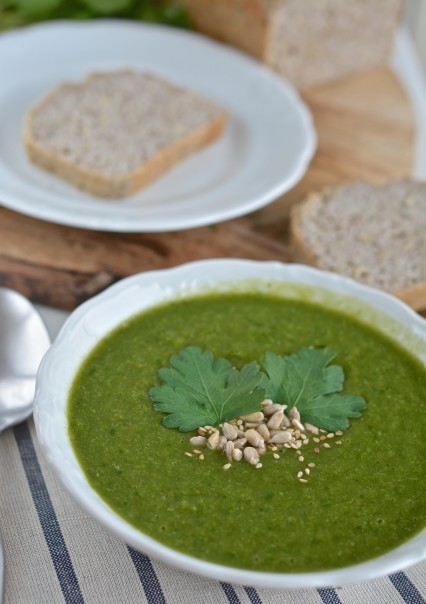 Needless to say, it is also extremely popular to prepare green food. My small contribution is Broccoli-Spinach Puree Soup with parsley leaves. It is a quick and easy soup recipe using onion flakes and garlic powder, and therefore saving a lot of time on pealing and chopping.
This broccoli-spinach soup is plant-based, oil-free and gluten-free.
Ingredients |3-4 servings|:
Handful of onion flakes
1tsp garlic powder
2tsp broth powder
1 carrot, chopped
1 medium potato, cut into cubes
1 sweet potato, cut into cubes
2 small or 1 bigger broccoli head + stalk(s), cut into smaller pieces
200g (7oz) spinach, chopped
Preparation:
Boil a kettleful of water.
Throw onion flakes, garlic powder, broth powder, carrot, potato, and sweet potato into a soup pot. Cover with water from kettle. Bring to boil.
Simmer for five minutes, and then add broccoli pieces. Add more water if necessary – enough to keep the veggies covered.
Simmer for another five minutes.
Add chopped spinach and let simmer for the final five minutes.
Let sit uncovered for 5-10 minutes to cool the soup down a bit. Puree with immerse blender.
Garnish with sunflower seeds, sesame seeds and parsley leaves. Nutritional yeast also goes very well with the soup. I had a few slices of fermented buckwheat bread with the soup.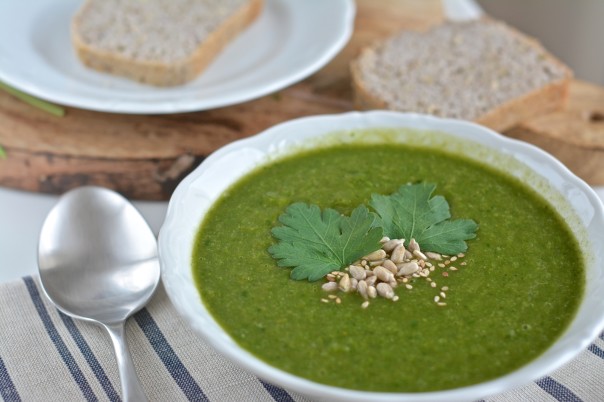 Bon Appetit!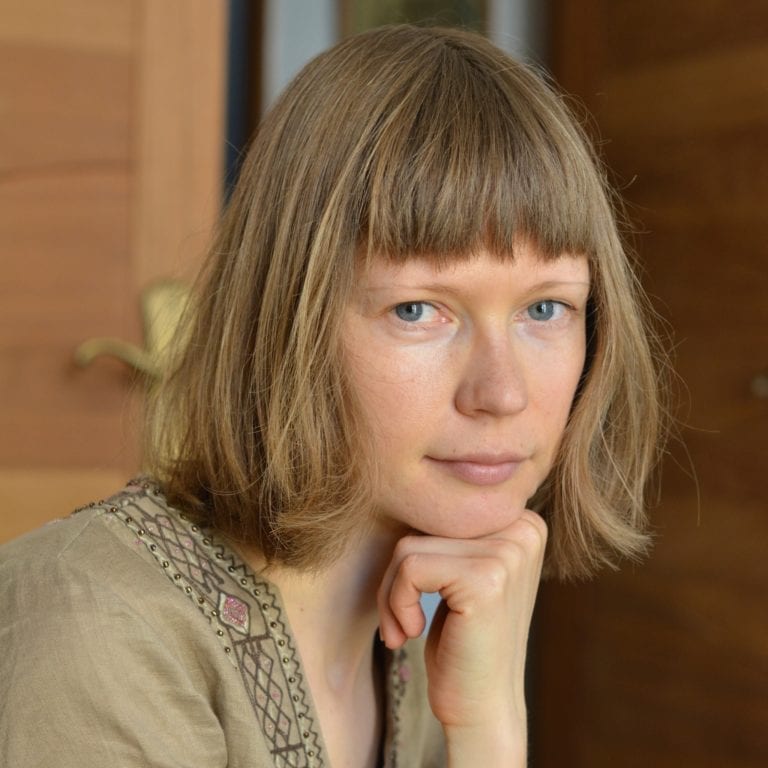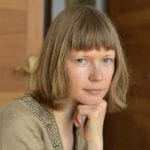 Nele Liivlaid: founder of Nutriplanet.org She has been into healthy eating for many years, but developed a more profound interest in nutrition and related diseases when she started reading The China Study and other special books on nutrition. After being in real estate and hospitality business for more than 10 years she decided to totally change her path to spread the word about healthy and sustainable nutrition and lifestyle.