I love unconventional smoothies and this beetroot smoothie with blueberries ain't exception. Smoothie is a great healthy way to start off your day without overloading the digestive system.
Morning is the one time at a day I can skip preparing food, as this is when my husband possesses the kitchen – I enjoy coming downstairs with my breakfast already waiting for me. Our 4-year-old is equally enthusiastic about the smoothies as long as he can have his oatmeal later.
All of our smoothies have some common ingredients for the consistency, sweetness and omega3's and omega6's: banana, flax seeds, hemp seeds, cinnamon, ginger, agar-agar, and iceberg. We vary with the stars: Carrot-Apple Smoothie, Blueberry-Avocado Smoothie, Orange Smoothie, Grapefruit Smoothie, Beetroot Smoothie with apples and some more.
This Beetroot Smoothie with blueberries is one of our favourites.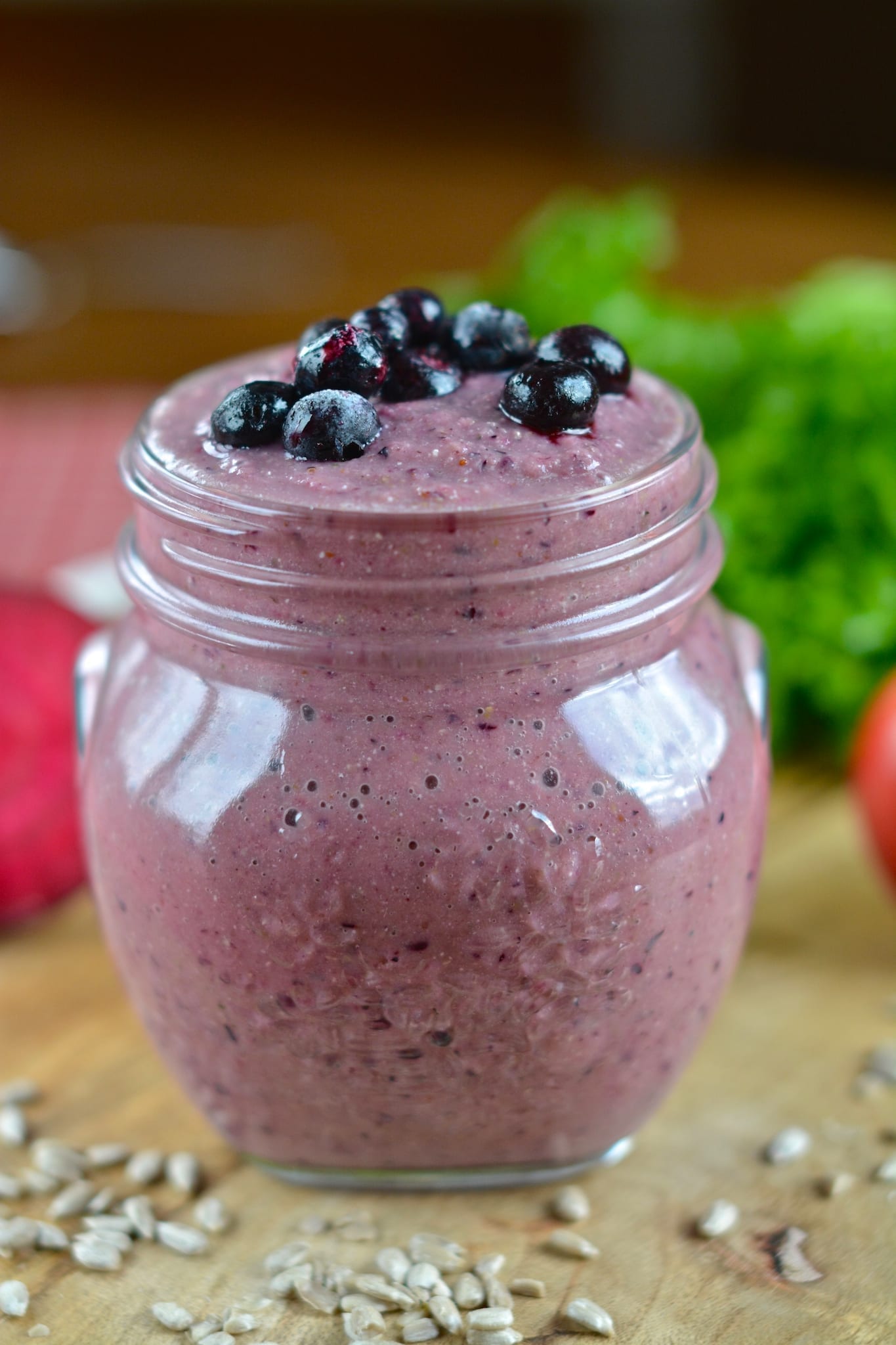 Beetroot Smoothie with Blueberries
Ingredients:2 servings
1 small raw beet (prefer organic)
1 ripe banana
2 medium apples
Big bunch of greens (we use iceberg), about 250g (8.82oz)
1tsp cinnamon
½tsp ground ginger or a small piece of fresh ginger
2tbsp ground flax seeds
2tbsp hemp seeds, hulled or ground
1tbsp sunflower seeds
8tbsp (heaped) blueberries
As much water as needed for desired consistency (we like it quite thick)
½tsp agar-agar (great iodine source for plant-based eaters)
Directions
Peal the beetroot and cut into smaller chunks. Blend all ingredients in a blender. Add water if necessary. Enjoy!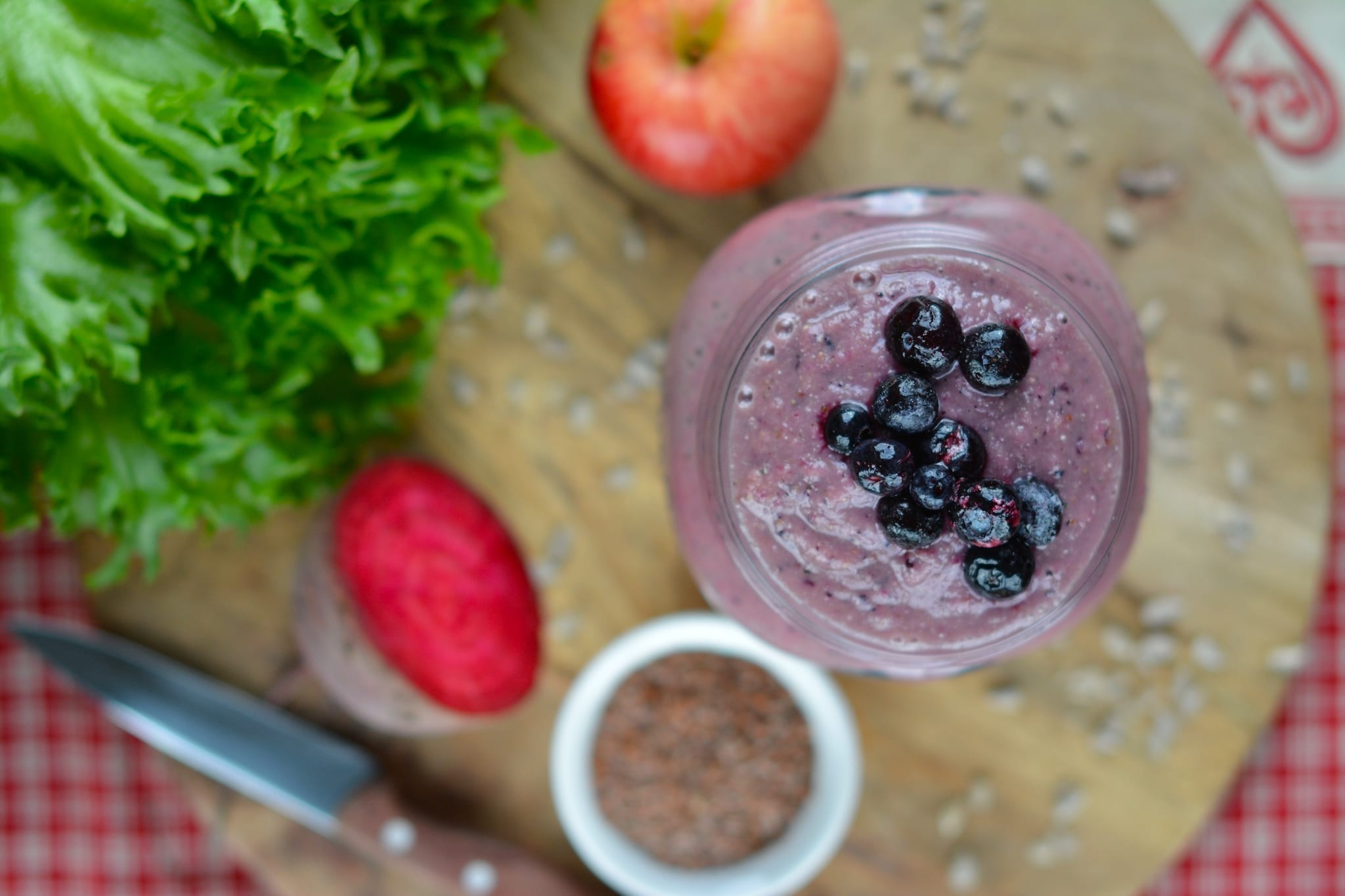 Nutritional information (per serving): 328 kcal, 46g carbohydrates, 11.6g fats, 9.95g protein, 13.1g fibre
Tip on my beetroot smoothie with blueberries:
If you are new to healthy eating and do not particularly like beetroot, then leave it out at first and come back to it later when you have had time to adjust your tastebuds.
I have my oatmeal or my own muffins a few hours later as second breakfast or a snack before lunch. For example, Plum-Cardamom Muffins or Chocolaty Hemp Muffins.
I have also included smoothies into my weekly healthy eating meal plans, so that all of you can give them a chance!