Having just finished my fermented buckwheat bread the day before and craving for some baked grains, I decided to make a quick bread using baking powder.
As it definitely is zucchini season and my kitchen is filled with these sweet babies constantly getting some more from both my parents and in-laws, I just had to put some in the bread.

This recipe is 100% whole food, but I'll give you a lazy-version below should you be in a hurry, like I was 🙂
Ingredients:
300 ml (120 g) oat flour
140 ml (80 g) unroasted buckwheat flour
1 tsp baking powder
1 tsp baking soda
1 tsp cinnamon
2 cups (480 ml) coarsely grated zucchini
1 ripe banana
1 cup (240 ml) plant-based milk (I used unsweetened rice milk)
6-8 dates (I used 6 as I did not want it overly sweet)
Preparation:
Soak the dates in milk for about 30 minutes. Chop them first, if very dry. Put dates, milk and banana in a blender and process until smooth.
In a bowl, mix together flours, baking powder/soda and cinnamon.
Pour wet mixture into bowl and mix the ingredients well. Carefully mix in grated zucchini.
Grease a bread loaf or line it with parchment paper and pour the mixture in. Bake at 350 F (175 Celsius) for 65-70 minutes until tooth-stick comes out clean.
Let cool and enjoy.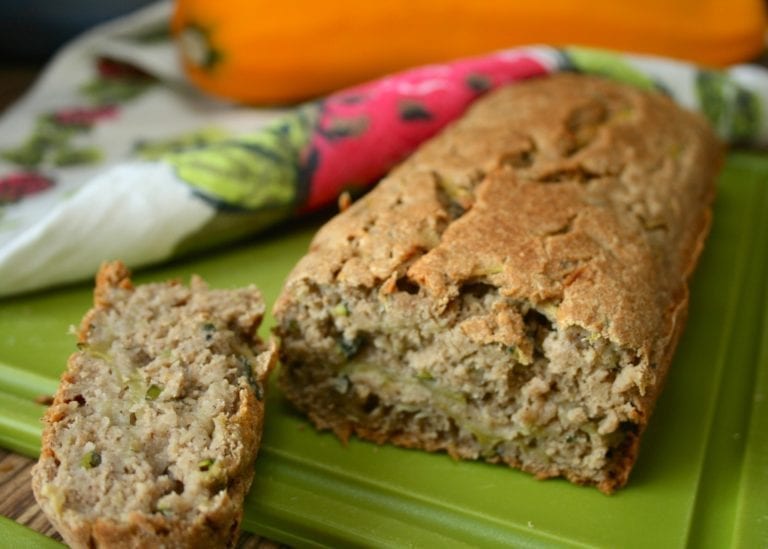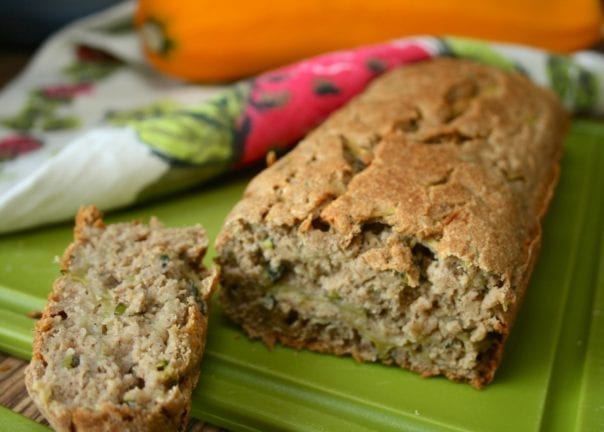 Tips:
Lazy-version of Zucchini Bread: Ditch the dates and use 2-3 tbsp agave syrup instead. Use a bit less milk (about 210 ml) as there are no dates to suck it in. Mash the banana with fork and mix it in.
Save time by making muffins instead. Bake for 30-35 minutes + they cool down much quicker.
If you use tartrate baking powder (like I did), add 10 g to the dry ingredients. Also, ditch the baking soda.
Experiment with other vegetables/fruits: carrot, apple, or pumpkin.
Use any plant-based milk. However, you could also use plain water or blend a small handful of preferably soaked nuts with water and the banana from the recipe.
Nutritional info (1/10 of bread or one muffin): 111 kcal, 21.2 g carbohydrates, 1.49 g fats, 3.23 g protein, 2.64 g fibre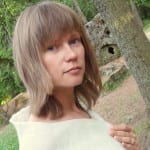 Nele Liivlaid: founder of Nutriplanet.org She has been into healthy eating for many years, but developed a more profound interest in nutrition and related diseases when she started reading The China Study and other special books on nutrition. After being in real estate and hospitality business for more than 10 years she decided to totally change her path to spread the word about healthy and sustainable nutrition and lifestyle.