This really is a cake you can enjoy without any guilt as it is made of healthy whole food ingredients only.
I think it is already a few years my family has been enjoying this recipe – this is one of the reasons we so look forward to the pumpkin season 🙂

Wet ingredients:
15 dates
315 ml water
1 ripe banana
a handful of walnuts
Dry ingredients:
75 g raw buckwheat flour
75 g oat flour
cinnamon and ginger to taste
20 g poppy seeds
375 ml baked and pureed pumpkin
Preparation:
Ideally soak the walnuts for 4 hours. Rinse and drain. The soak water will be brown.
Place the dates into a blender with water and soak for at least 15 minutes.
Add the banana and walnuts to the dates and the soak water. Blend until smooth. Pour this into the bowl of dry ingredients, and also add the pumpkin, and mix well with a spoon.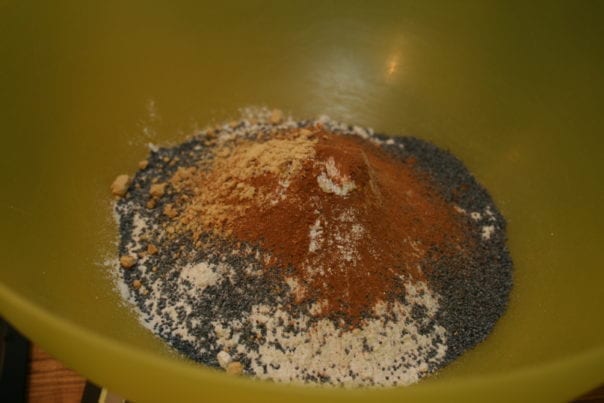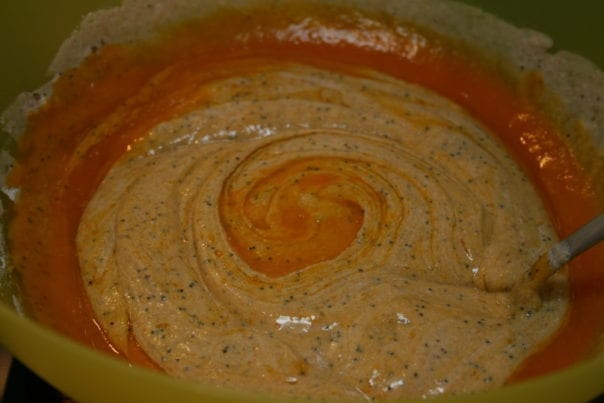 Line a 24 or 26 cm round baking pan with parchment paper. Cook for 30 minutes at 190 degrees (375 F). It is done when you see light browning and some cracks on the top.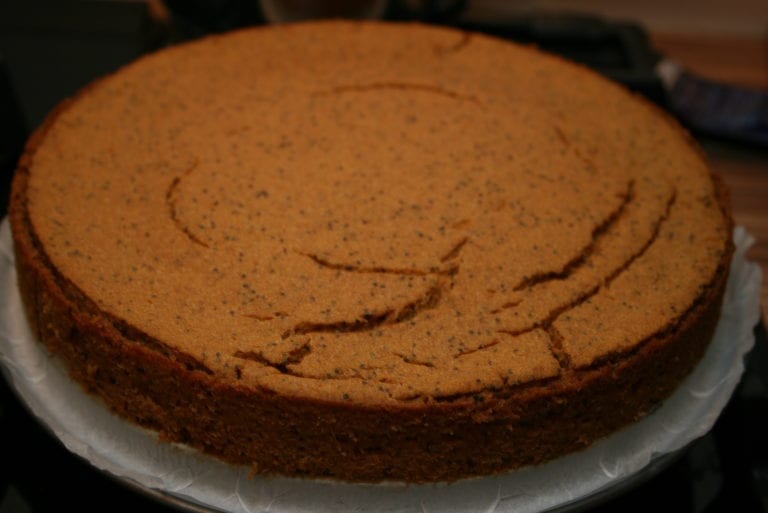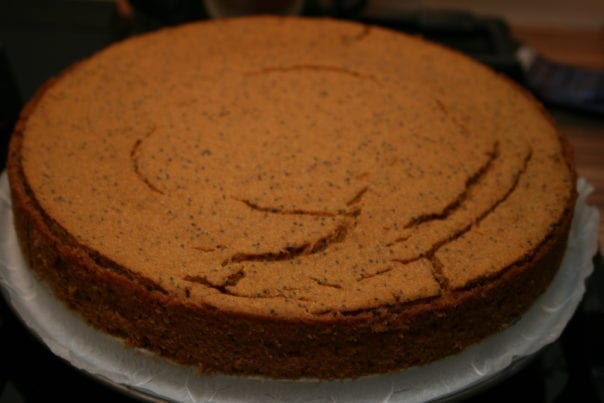 Let cool before slicing and serving.
Tips:
Serve with homemade banana-berry ice-cream – just throw frozen banana and berries of your choice into a blender and blend until creamy. You can also use a banana at room temperature and frozen berries – you'll just get a softer ice-cream. Or just make berry sauce to pour over a slice. Many possibilities!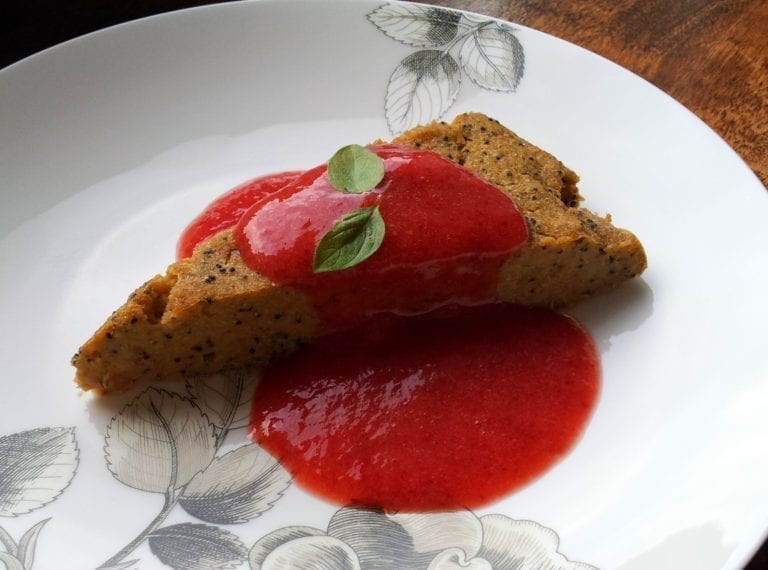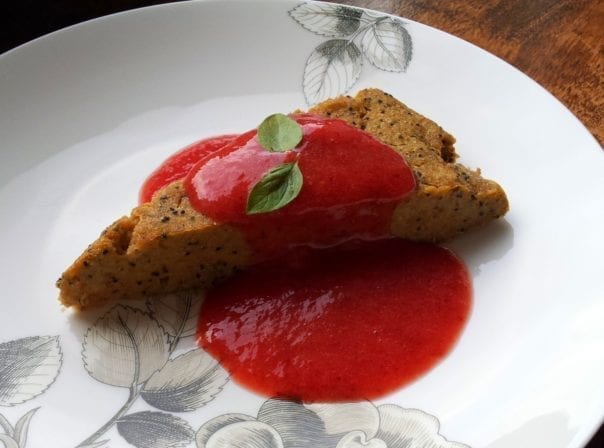 I make it with 10 dates only – enough sweetness for our family 🙂 Experiment!
For more festive cake cover it with the chocolate topping I posted in Heavenly Cashew Cheese Cake recipe. Let cool in the fridge for an hour at least.
Enjoy!
Text and photos by Nele Liivlaid (Nutriplanet)