Buckwheat-Carob Cream with Chia Pudding is a great nutritious lower-glycemix-load alternative to banana ice-cream to have for breakfast or as dessert.
I see so many gorgeous nicecream (read: banana ice-cream) photos on Instagram every day and I really do enjoy them a lot in terms of photo styling and source of inspiration. However, putting the photography aside and focusing on the food itself, I couldn't eat those bowls, especially on a daily basis. Why? The answer is high glycemic load of bananas. I do not understand how people can have a nicecream made of 4 bananas and not have a "low" in blood sugar in an hour or two. What am I talking about? What is glycemic load and why should it matter?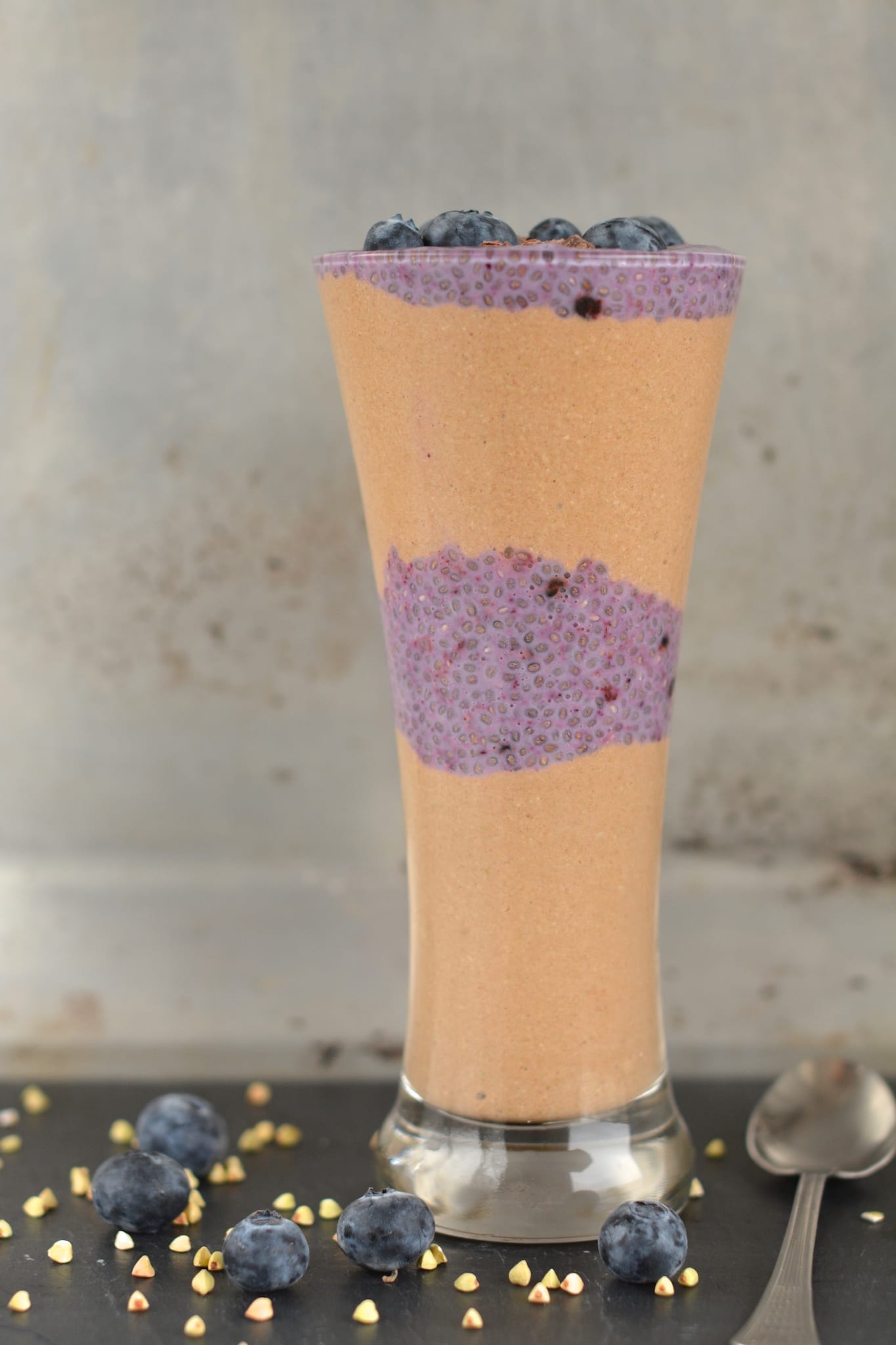 Glycemic index and load
Some carbs create much greater fluctuations in blood sugar levels than others. It's important to remember that processed foods and foods containing lots of sugar (quick carbohydrates) are rapidly absorbed into the blood and raise our blood sugar levels immediately. Consequently, a fast drop in blood sugar levels follows, causing irritability, difficulties in concentration, a sudden surge of tiredness, fogginess, weakness and cravings for something sweet or another cup of coffee.
GI (glycemic index) tells you whether the carbohydrate in the particular food is a "slow" or "fast" type of carbohydrate. What this index doesn't do is indicate how large the proportion of the carbohydrate is and how it will affect your blood sugar levels. The deficiency has led nutritionists towards the development of the improved index GL (glycemic load), which is the GI multiplied by the net carbs (the total carbohydrate content of the food minus the fibre content and sugar alcohols) of regular portion of the particular food.
It is our target to get NO more than 100 GL points per day. If we divide the points between 5 meals, we get 20 points (or less) per meal, which will keep your blood sugar stable and you'll be able to avoid the adverse symptoms described above.
GL of 10 points or below is considered low, and 20 or above is considered high.
You'll get each food's GL by portion from http://nutritiondata.self.com
One medium banana (118g) has GL of 10, i.e. 4 bananas will give you 40 points, which is two times above the suggested 20.
Unfortunately I'm one of those people who need to keep track of what they eat in terms of GL to avoid the "lows", which I still quite often fail to do. Frequent blood sugar fluctuations weaken the immune system and people can put up weight or they find they can't lose any.
If you are one of those people struggling with blood sugar, but love the creamy nicecream bowls, here is a delicious alternative for you. Of course, the texture is not the same, but I even find it to be an advantage because there's actually something I can chew on.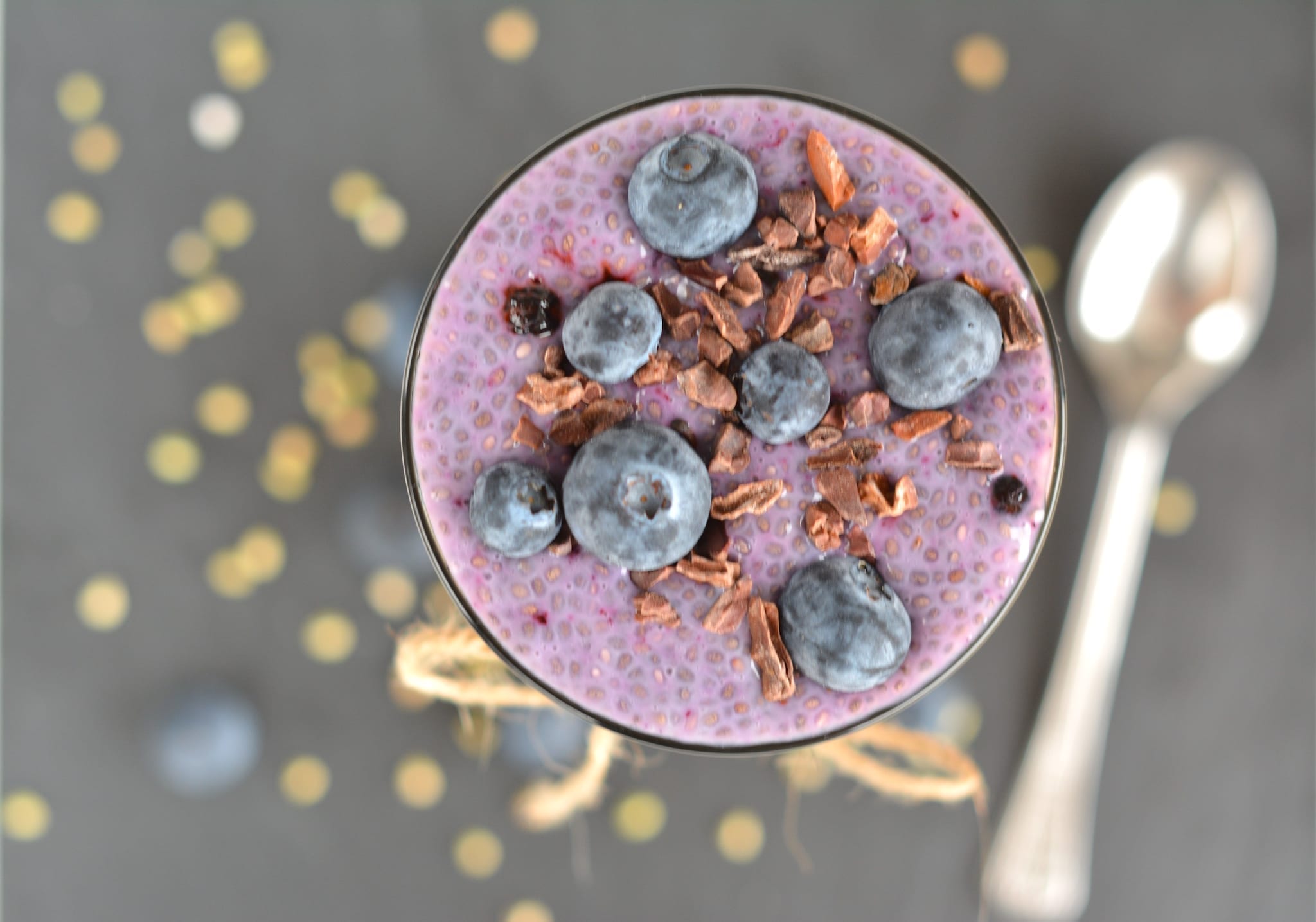 Please let me know in the comments below if you have any questions about my buckwheat-carob cream for breakfast. Please tag me in social media whenever you try one of my recipes! I'd love to see your creations about buckwheat-carob cream! Instagram @thenutriplanet and Facebook @nutriplanet.health.hub
Print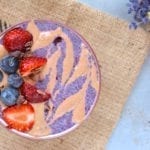 Raw Buckwheat-Carob Cream Breakfast with Chia Pudding Recipe
---
Author:

Nele Liivlaid

Total Time:

6 hours 40 minutes

Yield:

1

serving

1

x
Description
Buckwheat-Carob Cream with Chia Pudding is a great nutritious lower-glycemix-load alternative to banana ice-cream to have for breakfast or as dessert.
Soak time: 6 hours
---
1 tbsp

. chia seeds

⅓ cup

rice-coconut milk or any other plant-based milk

one

small and one bigger pinch of Himalayan salt

¼ cup

fresh or frozen wild blueberries

50g

(

1.8oz

) raw buckwheat, soaked

1 tbsp

. water

1 tbsp

. plain soy yogurt

½ tsp

. cinnamon

½ tbsp

. lemon juice

1 tbsp

. carob powder

1

small or ½ of a bigger banana (frozen or on room temperature)
a few cacao nibs and blueberries to garnish
---
Instructions
Soak buckwheat overnight or for at least 6 hours.
Wash and drain carefully.Soak chia seeds with a small pinch of salt in ⅓ cup of plant-based milk of choice for at least 30 minutes. Stir occasionally during the first 5 minutes, as the seeds tend to clump up. When the seeds are swollen mix in ¼ cup blueberries. Set aside.
Put soaked, washed and drained buckwheat into a blender along with all the remaining ingredients, except toppings, i.e. water, yogurt, cinnamon, lemon juice, carob powder, and banana. Blend until well incorporated. You'll need to help with a spoon.
Assemble your breakfast or dessert in any way you like – serve it in a cup, mug, bowl, jar or glass, layered or just topped with chia-blueberry pudding.
Prep Time:

6 hours 35 minutes

Cook Time:

5 minutes

Method:

Blending
Nutrition
Serving Size:

1 serving (including 1g of cacao nibs and 20g of blueberries as topping)

Calories:

434kcal

Fat:

7.69g

Carbohydrates:

86.7g

Protein:

11.8g
Keywords: buckwheat-carob cream
Tips for my buckwheat-carob cream:
As you can see from the nutritional info, this makes a hearty 434kcal worth breakfast, which is fine, if your aim is around 2000kcal per day. Should you want to make this for dessert, don't eat grains with your dinner and ditch the chia pudding, if you already had your flax or chia during the day; and add a bit more, say ½ of a small banana.
Add more frozen berries (cherries, raspberries, blueberries) to get firmer texture.
I use rice-coconut milk to soak chia seeds as I find it works the best taste and texture wise. To me coconut milk alone is too heavy and for example oat, rice or almond milk too watery. However, you can use whatever you like the most or have in hand.