Using energy drinks to cope with stress is not a good idea. I know this from personal experience. I recently worked a high stress job, where I drank an average of one and sometimes two 12 oz. Red Bulls every day. I worked long hours, didn't get enough rest, and figured I needed the extra caffeine to do everything I wanted to do.
But the price I paid was high. I saw my health gradually draining away, as I became more and more unhealthy from skipping meals and not getting enough rest. I often downed the drinks when I was in a hurry, instead of eating a meal. It gave me a caffeine boost to get my work done, but I gradually gained 50 pounds from the excess sugar in my diet. I had no stamina and I felt horrible.
Finally I said to myself, "enough is enough". I left the job and changed my priorities and started taking care of myself. No job is worth ruining your health over. I gave up my daily doses of energy drinks and started eating healthier and exercising a lot. It took several months of hard physical work and self discipline for me to bounce back from my energy drink craze and start eating more of a plant-based diet.

By using energy drinks, I took a serious health risk every day and didn't even know how much I was damaging myself. I learned a valuable life lesson and I hope I can inspire others to stay away from the drinks. Energy drinks are dangerous and there is no doubt in my mind about it.
There has been widespread discussion and debate in the news media and a growing awareness about why the drinks are harmful. There are documented cases of young people who have died from cardiac arrest after drinking them. (1)
Why are Energy Drinks Dangerous?
Energy drinks, like Red Bull, Monster and Rock Star, are unsafe because they contain high amounts of caffeine and sugar, along with excessive amounts of B Vitamins and other metabolism boosters like Taurine, Guarana and Ginseng. The effects of large doses of B Vitamins and other energy boosting supplements are not well publicized. High doses of B Vitamins can cause nerve damage, diarrhea, blood clots, allergic reactions and interference with other medications. (2)
Effects of Caffeine and Sugar
Both caffeine and sugar are known to have adverse effects. The common side effects of caffeine include jitters and nervousness, increased heart rate, heart palpitations, lower blood pressure, dehydration, sleeplessness and headaches. People can also have allergic reactions to caffeine, including vomiting and interference with other medications, as well as a predisposition for Type II Diabetes. Large doses of caffeine can cause serious cardiovascular events, seizures and death. (3)
Excess sugar contributes to obesity, diabetes and heart disease in adults and children. Sugar also suppresses the immune system and affects a person's behavior, attention span and learning abilities. The effects are even worse in children. (4)
Two Dangerous Things That Adults do With Energy Drinks
Energy drinks become a problem when people drink larger sized cans and have several drinks every day, and continue to use them over long periods of time. All the harmful effects of caffeine and sugar become much worse. The more you drink them, the greater the side effects.
Another way that energy drinks can be harmful is when they are mixed with alcohol. Studies have shown that young people who have energy drinks that are combined with alcohol are likely to drink more, and are four times more likely to drive drunk. This is because of the brain impairment that happens when these combination drinks make a person less aware of how drunk they actually are. (5)
Why Are Energy Drinks Harmful to Children?
Children are less able to deal with excess caffeine and sugar in their bodies, so all the risks associated with caffeine and sugar are greater in children. In other words, they are twice as dangerous.
Kids are more likely to get overdoses of caffeine and experience side effects like fast heart rate, insomnia, nervousness, restlessness, irritability, upset stomach and muscle tremors. (6)
The problems associated with sugar in children's diets have been known for years. Studies have shown that the adrenalin levels in children are 10 times higher than normal for five hours after a dose of sugar. (7) According to the CDC, more than one-third of children and adolescents were overweight in 2012, and the numbers are higher today.
Children who become overweight from ingesting too much sugar have an increased risk for cardiovascular disease, high blood pressure, pre-diabetes, and increases the risk for bone and joint problems, sleep apnea, and psychological problems. (8)
My best advice is for anyone who is interested in being healthy and staying healthy, and especially if you want to avoid chronic disease in your lifetime, (9) to stay completely away from energy drinks, and to educate everyone you know about why they are especially bad for young adults and children. Knowledge is power. Share what you know.

Resources:
1. http://www.consumeraffairs.com/news/energy-drinks-the-cause-of-many-sudden-cardiac-deaths-in-young-people-researchers-find-040315.html
2. http://healthyeating.sfgate.com/can-much-vitamin-b6-vitamin-b12-6060.html
3. http://www.caffeineinformer.com/top-10-energy-drink-dangers
4. http://www.askdrsears.com/topics/feeding-eating/family-nutrition/sugar/harmful-effects-excess-sugar
5. http://www.csuchico.edu/cadec/alcohol/alcohol_and_energy_drinks.shtml
6. http://www.webmd.com/parenting/fun-and-fit-family-11/caffeine-and-kids
7. http://www.askdrsears.com/topics/feeding-eating/family-nutrition/sugar/harmful-effects-excess-sugar
8. http://www.cdc.gov/healthyyouth/obesity/facts.htm
9. http://msnonline.arizona.edu/resources/infographics-2/rise-of-chronic-illness-infographic/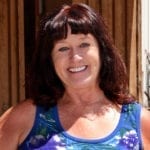 About author: Karen Bresnahan is a freelance writer, professional photographer and artist from Boise, Idaho. She has a BS degree in Communications from the University of Idaho. Her background includes a work as a journalist and wedding/portrait photographer. She has been published as a writer/photographer in the Valley News in Meridian, ID, and the Owyhee Avalanche newspaper in Homedale, ID.
Karen currently does photography as Idaho Natural Weddings, writes positive thoughts as KBLifelines and creates original artwork called Idaho Natural Desertscapes. Karen enjoys writing feature and news articles on interesting people and human interest topics and she aims to motivate, educate and inspire others through her writing and photography. Her top interests are the outdoors, health and fitness, travel, art, photography, technology, science, psychology, spirituality, education, history and business.
You can connect with her at idahokaren1111@gmail.com or at Twitter @idaho1111