I have always liked fermented foods like sauerkraut, cucumbers and other vegetables, but only recently I started experimenting with grains. I have fermented buckwheat and millet so far (millet has yet to become a post for you to read) with great success. This time I decided to give it a try with oats.
The outcome was delicious with super creamy/sticky texture – it can be made both into a yogurt and a porridge depending on the process.

I used gluten-free super soft jumbo oats, which soften in seconds after being exposed to water.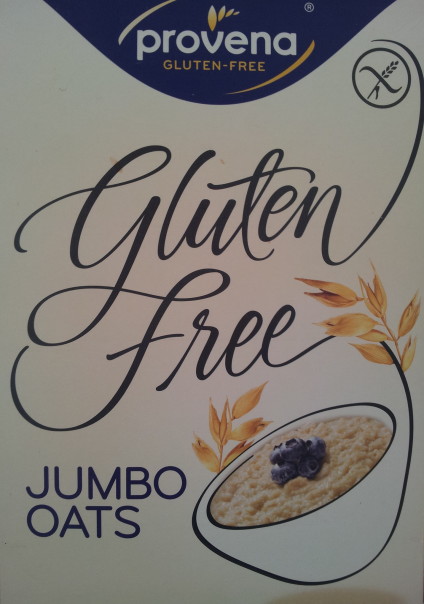 My first batch was something between yogurt and porridge tasting great nevertheless. Should you desire a more yogurt-like texture, process the oats into flour or use oat flour.
Already after the first taste this oat yogurt/porridge became my 4-year-old's favourite.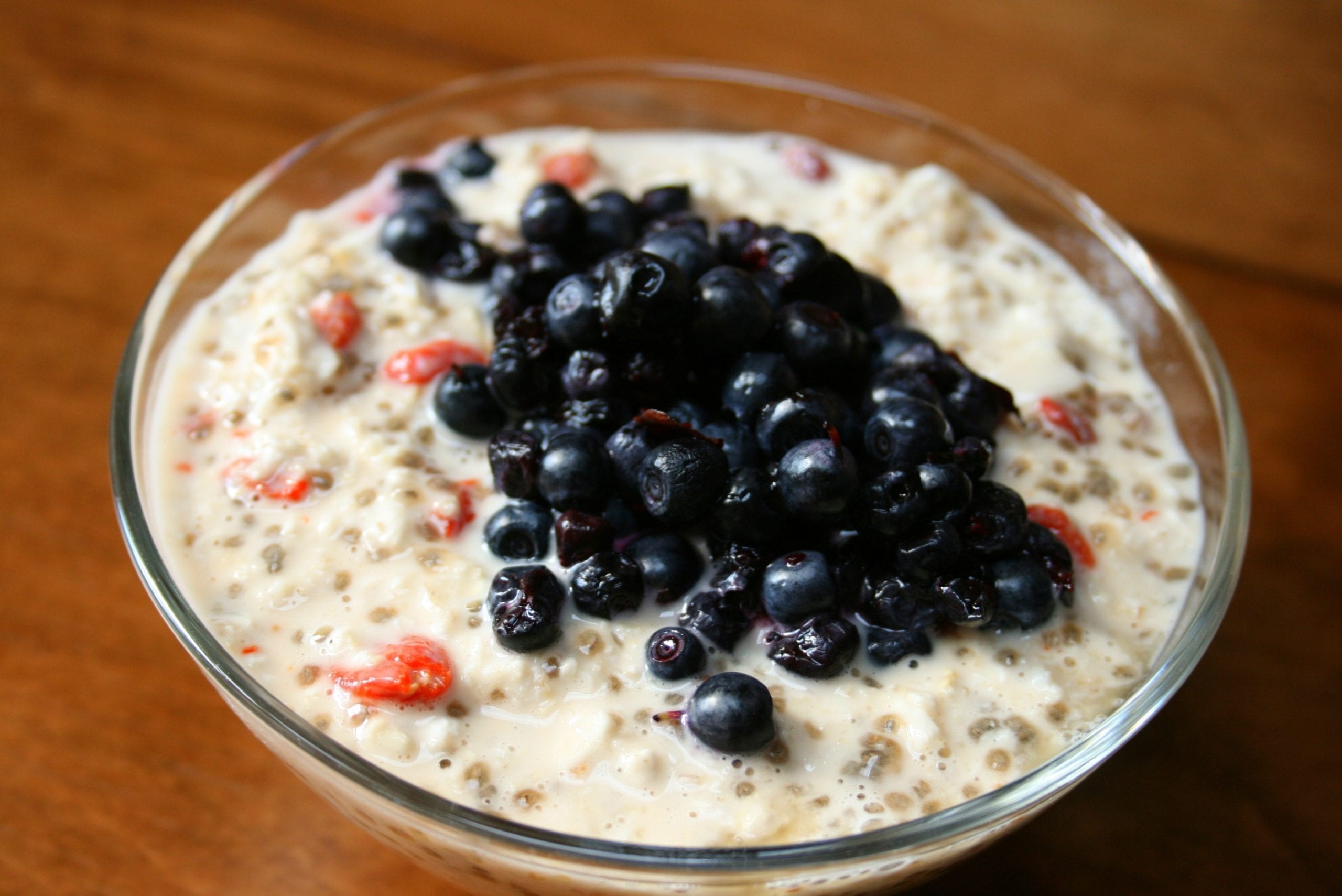 Ingredients |2 servings|
120 g oats or oat flour (unroasted)
water
2 tbsp chia seeds
4 heaped tbsp goji berries
2 small handfuls of shredded coconut
blueberries (as much as you like)
Preparation:
Place the flour into a glass or ceramic bowl (do not use metal as it interrupts the fermentation process). Mix the oat flour with warm water – as much water as needed for yogurt thickness. Cover with cloth. Place into a warm place for 24 hours – I ferment my grains in oven at 30-40 C (86-104 F). Mix the yogurt with wooden spoon from time to time and add water if necessary. Ferment longer if you prefer more sour taste.
When ready mix in soaked chia seeds, goji berries (I like to soak these as well), coconut and blueberries.
Add sweetener if necessary (I do not need any).
Nutritional info (per serving, with 4 tbsp blueberries): 481 kcal, 19.3 g carbohydrates, 15.2 g fats, 3.84 g protein, 4.15 g fibre.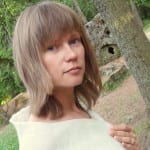 Nele Liivlaid: founder of Nutriplanet.org She has been into healthy eating for many years, but developed a more profound interest in nutrition and related diseases when she started reading The China Study and other special books on nutrition. After being in real estate and hospitality business for more than 10 years she decided to totally change her path to spread the word about healthy and sustainable nutrition and lifestyle.