A regular Royal icing is made of egg whites and confectioners' sugar, but how about vegan Royal icing recipe? Furthermore – what about refined sugar free vegan Royal icing? As you can guess, it is totally doable.
P.S. There is tutorial video further down!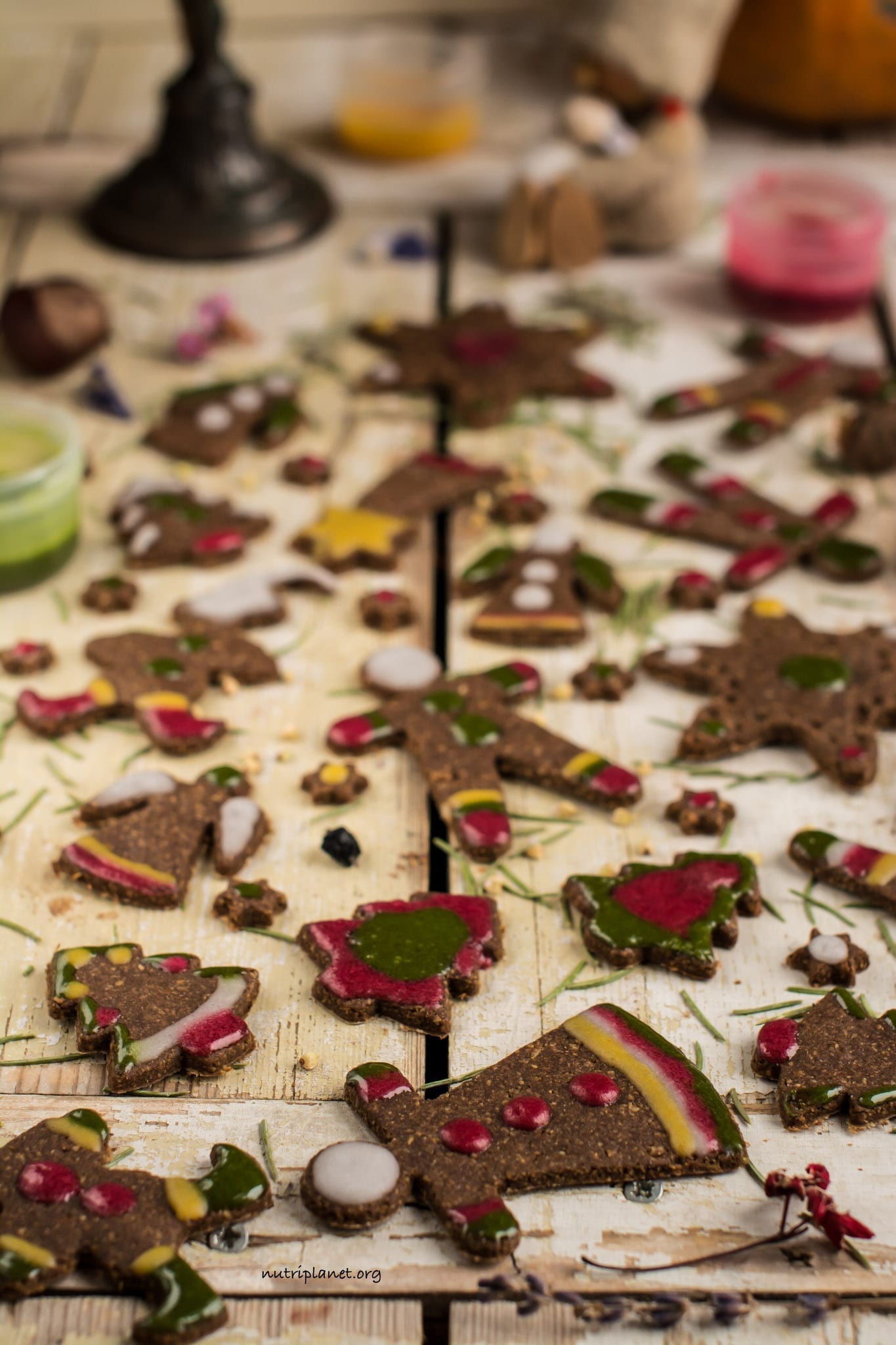 Now, it was already last year when I had to come up with sugar-free vegan Royal icing recipe, because I went on vegan Candida diet. Since xylitol can be consumed on Candida diet, I naturally used it in the recipe. Luckily xylitol grinds into powdered sugar as easily as regular sugar. Surprisingly enough, you don't need anything else but a bit of coconut milk or any other plant milk to achieve a creamy texture for decorating cookies. Furthermore, the same icing would fit perfectly to coat cinnamon rolls.
I don't like anything artificial, hence I use only natural food colourings for my vegan Royal icing:
In conclusion, my vegan Royal Icing is so awesome, because of the following features:
Gluten-free
Refined sugar free
Egg-free
Dairy-free
Doesn't use artificial food dies
Suitable for diabetics, for those on vegan Candida diet as well as for people struggling with blood sugar imbalance.
Moreover, my vegan Royal icing is also:
Super sweet
Easy to make
Guilt-free
Perfect treat
And most of all, it goes extremely well with my gluten-free vegan gingerbread cookies.
Finally, please do let me know if you try this vegan Royal icing or if you have any questions by leaving a comment below.
Eggless Vegan Royal Icing Recipe
Ingredients
100g (3.5oz) birch xylitol
2 ½ tbsps. unsweetened coconut milk
Directions
First, grind xylitol into powder (confectioner's sugar) using high speed blender or a grinder.
Then, whisk in the coconut milk until you have a smooth creamy texture.
Finally, I divided the icing between four bowls, left one white and added some beetroot powder to one, wheatgrass powder to the other and turmeric to the last one.
Tips on sugar-free and egg free vegan Royal icing:
This sugar-free vegan Royal icing will thicken in the fridge, at which point you can mix in a bit of plant milk or coconut milk.
Next, I discovered that a sushi stick works perfectly to decorate my vegan gingerbread cookies, but you can also transfer the icing into icing tube and make use of that.
You can also use any berry powder, spirulina, or blue spirulina/matcha to colour your vegan Royal icing.
Disclaimer: the post contains links to products that I recommend and that meet my requirements.