Sugar is ruining our health [Link:1]. It's a fact that we all know yet all blissfully ignore time and time again. Could you find any idea about steps to reduce your sugar?
Not only is sugar making us sick, it's making us overweight, overtired and prematurely old. Sugar causes problems that make not surface for many years to come – so switching your diet to a low sugar diet could be the best thing you could ever do for your health.
There are many reasons to give up sugar [Link:2] but reasons are useless without practical tips of putting into action what they preach. These are some tips from me about steps to reduce your sugar?

1. Go all out – Remove any trace of sugar from your existence.
Empty your kitchen cupboards, office desk drawers, car, bags and all top-secret stashes of all unhealthy sugar and sugary food. If you can remove any potential temptation you will be much more likely to stick it out.
2. Replace & Re-stock
Re-stock all of the above places with amazing all-natural substitutes and keep natural snacks and fruit on you at all times. Fulfill you desire to eat sugar by replacing it with natural sugars that will enable you to kick the white stuff.
3. Be prepared for the worst – especially at the start
Prepare yourself mentally for the effects of a sugar rehab. The first 3 to 4 days will be the hardest. But by the end of the week you'll be a whole new you. You will feel so much better for giving up sugar you will never want to go back.
4. Don't stop eating
Keep your blood sugar levels up by eating regularly. This helps keep the sugar craving attacks at bay. A common mistake many people make when trying to give up sugar is to not replace the food that you no longer eat. Replace it with healthy snacks and you'll soon forget about your love of sugar.
5. Make sure you are hydrated
Whenever you have a sugar craving drink a glass of water instead because your body may just be thirsty – drinking plenty of water will help keep the cravings at bay.
6. Always read the label!
Become a lean, mean, label-reading machine so no hidden sugars can sneak their way past you. Some brands make it easier than others and clearly show you how much is in the product, but some hide it with broad terms and varying quantities – don't fall into their traps!
7. Get your kick with natural sugars
Get creative with ways to replace the sugary food you used to eat, using sources of natural sugar. Some great examples:
Use frozen grapes to replace candy
frozen smoothies to replace ice-cream
8. Keep your toothbrush handy
Brush your teeth right after dinner to use that minty taste to help counteract your dessert cravings.
9. Never forget just how bad sugar is for you
Keep reminders of just how bad sugar is for you on your phone, computer desktop and fridge if you have to.
Having the drive and determination to succeed will make giving up sugar easier, and a great way to keep up the drive is to remind yourself exactly why you are doing it.
10. Beware of the alcohol
Watch the alcohol, there is a lot of hidden sugar in alcohol [Link:3] even if you do not think it is sweet. Beware! For example, one pint of cider can contain an entire day's worth of sugar based on recommendations from the World Health Organization.
Now it's your turn – get out there and get your health back and give up sugar for good. Have you already managed to give up, what was the most challenging part for you?
Please leave me a comment bellow if you have your own steps to reduce your sugar, or if you have any questions about it! You also could tag me on social media  Instagram @thenutriplanet and Facebook @nutriplanet.health.hub
[1] [http://www.telegraph.co.uk/foodanddrink/healthyeating/9987825/Sweet-poison-why-sugar-is-ruining-our-health.html]
[2] [http://www.10poundpledge.com/sugar]
[3] [http://www.telegraph.co.uk/foodanddrink/10731418/Hidden-levels-of-sugar-in-alcohol-revealed.html]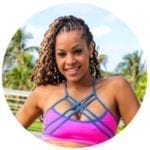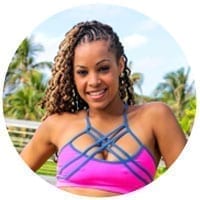 About author: Kamila McDonald is energetic, motivated and passionate certified personal trainer, sports nutritionist, TV reporter and producer from Kingston, Jamaica who once struggled with her own weight and is now committed to motivating and inspiring others to experience the highest quality of life through healthy living. Her w
ebsite:
http://www.10poundpledge.com/