Who wouldn't like a nice and spicy curry? Lately, curry has become one of my favourite foods, which I prepare from all possible and impossible ingredients and serve with whole grain pasta, rice, raw buckwheat or quinoa. You can really let your imagination fly with curries!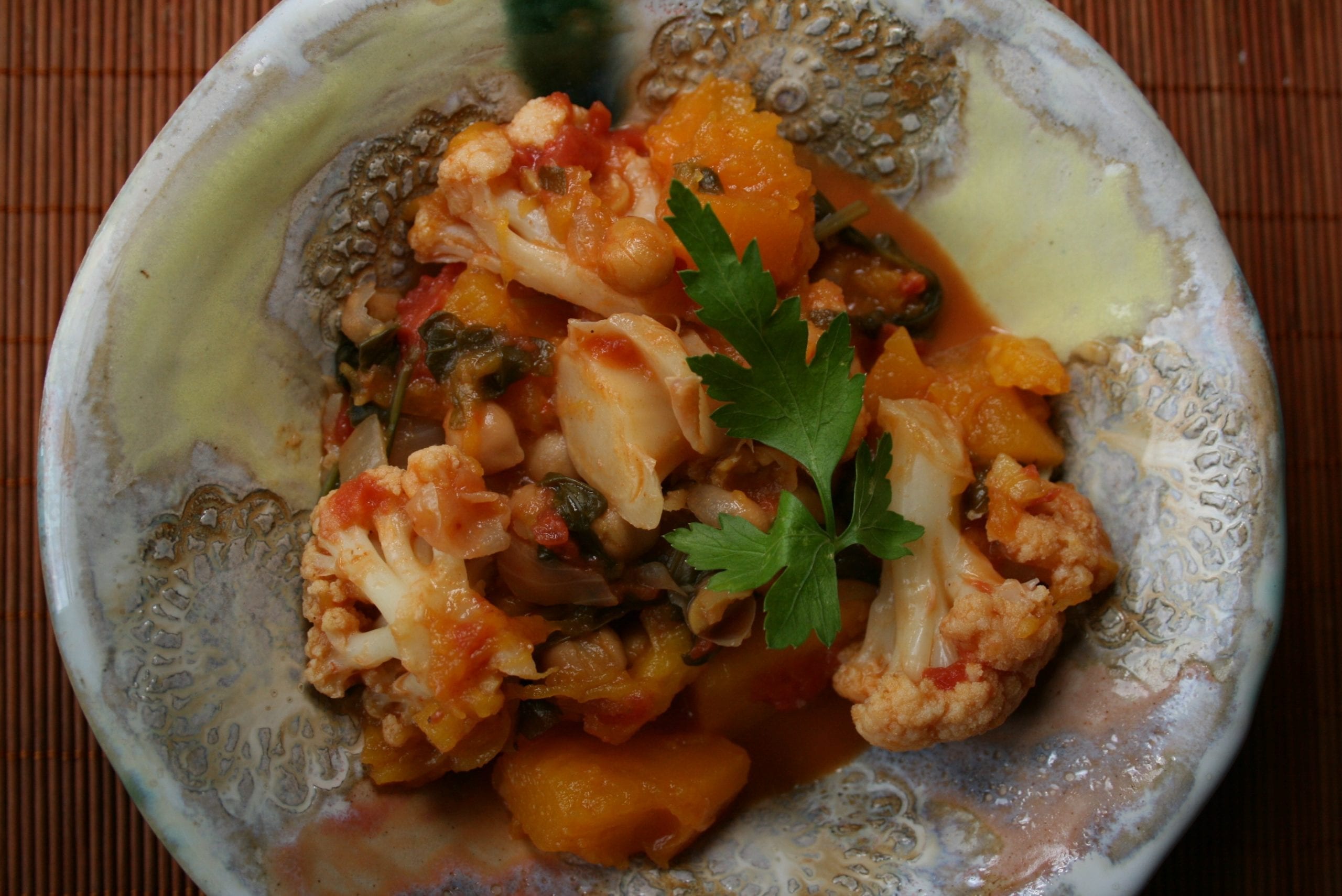 Cauliflower-Pumpkin Curry |serves 4-6|
Ingredients:
1 medium onion, chopped*
1 thumb-sized piece fresh root ginger, chopped into fine cubes*
1 tsp garlic powder
200 ml coconut milk
1 tbsp curry paste*
1 small bunch fresh coriander or parsley
1 cauliflower, cut into pieces
1 small butternut squash*
2 cans chopped tomatoes
juice of half a lemon
350 ml water
2 cans unsalted chickpeas, drained and rinsed
150 g baby spinach or more*
freshly ground black pepper
sea salt (optional)
Preparation:
1. In a big saucepan on high heat, add 2 tablespoons of water. When the water begins to sputter, add the chopped onion and ginger, and cook stirring for about 3 minutes, adding water just as needed to prevent sticking (one tbsp at a time).
2. Add curry paste, garlic powder, and half of the coconut milk and cook stirring for an additional minute.
3. Add the remaining coconut milk, coriander or parsley, cauliflower and pumpkin and stir well.
4. Add 2 cans crushed tomatoes, lemon juice and 350 ml water. Stir well. Cook on low heat for 15 minutes.
5. Add chickpeas and spinach. Stir well. Cook for another 5 minutes. Season the curry with black pepper and salt (if necessary).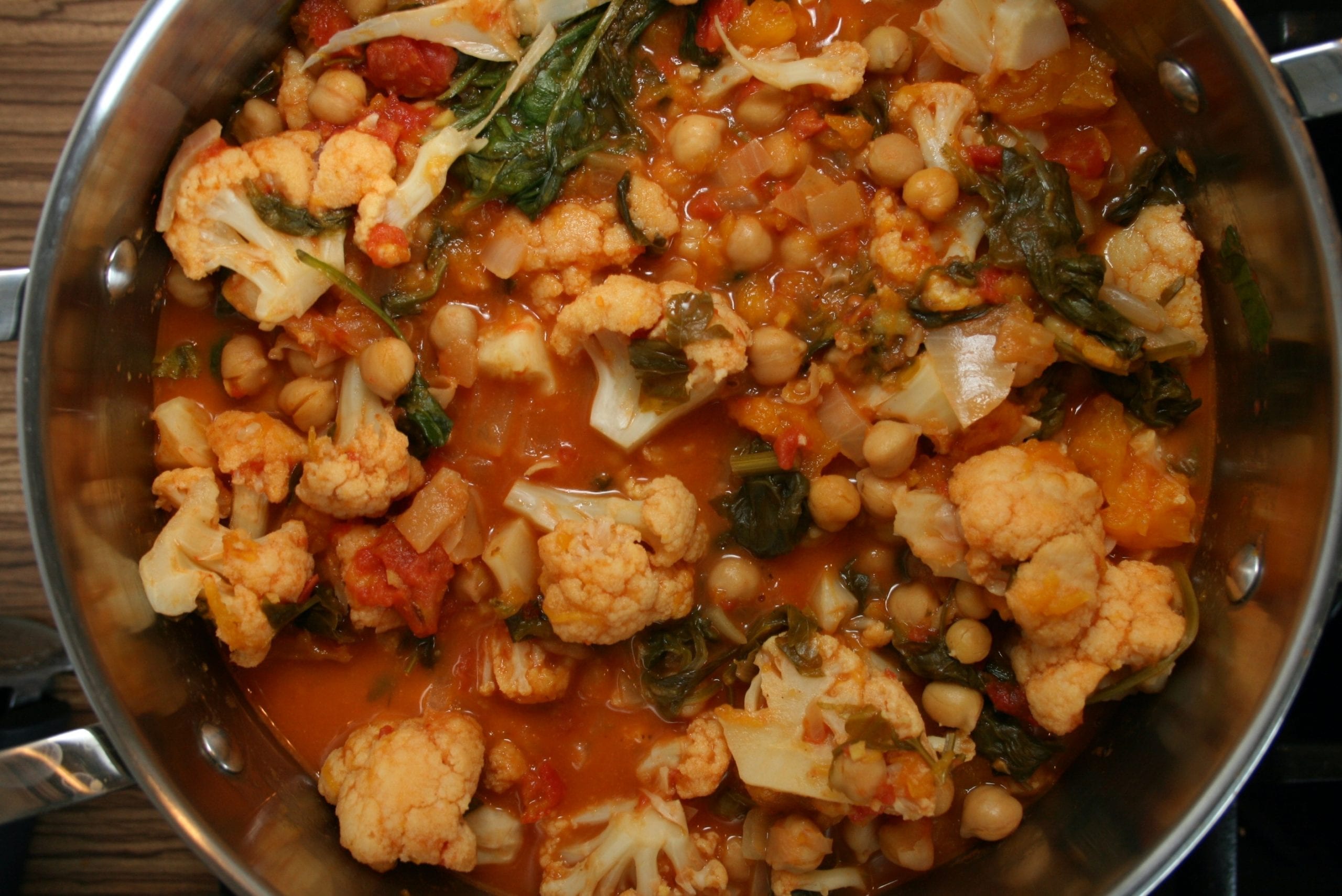 Serve with rice (50g dry rice per person) and green salad.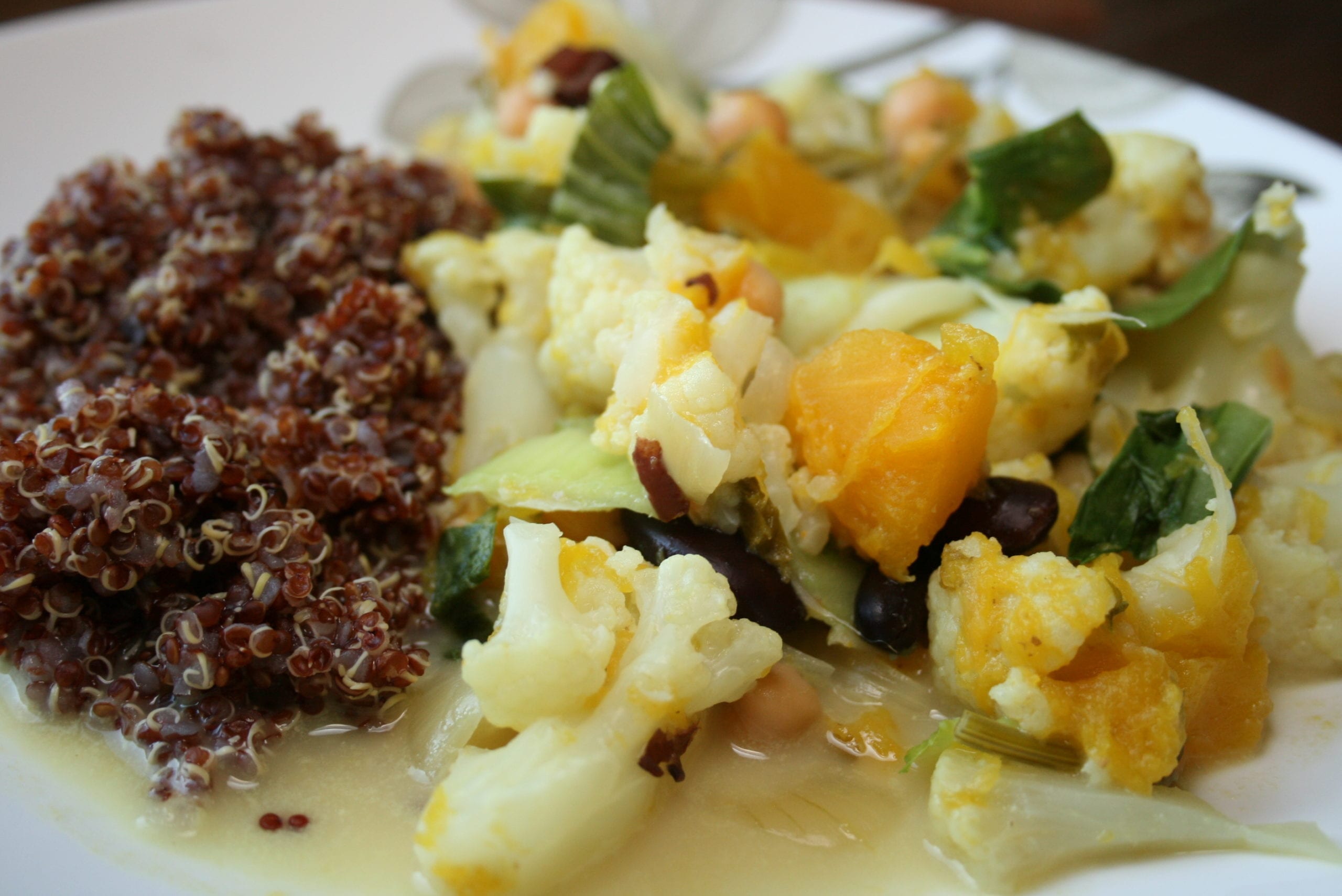 Here I didn't use tomatoes and substituted spinach with pak choi. Served with red quinoa.
Tips:
*If in a hurry, you can substitute fresh onion with 4 tbsp dried onion and fresh ginger with 1-2 tsp ginger powder.
*You can use any pumpkin instead of butternut squash – take about 500g.
*If you want to spice things up, use more curry paste.
*If you do not have curry paste, just use your favourite curry powder instead – 1-2 tbsp, depending on how spicy you'd like the dish to be.
*You can use kale, swiss chard or any other greens instead of spinach.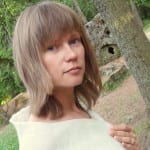 Nele Liivlaid: founder of Nutriplanet.org She has been into healthy eating for many years, but developed a more profound interest in nutrition and related diseases when she started reading The China Study and other special books on nutrition. After being in real estate and hospitality business for more than 10 years she decided to totally change her path to spread the word about healthy and sustainable nutrition and lifestyle.